The Best Way to Play Christmas Charades
Do you picture a dull and silent night in the living room when you think of charades? THINK AGAIN! (Well, except about the Silent Night part, but only because it's Christmastime!) We've put together the ultimate three-round Christmas charades game that you must try this year, complete with Christmas-themed charades words. And the best part? It's FREE!
To jump right to the Christmas Charades words (on our handy printable download), click HERE!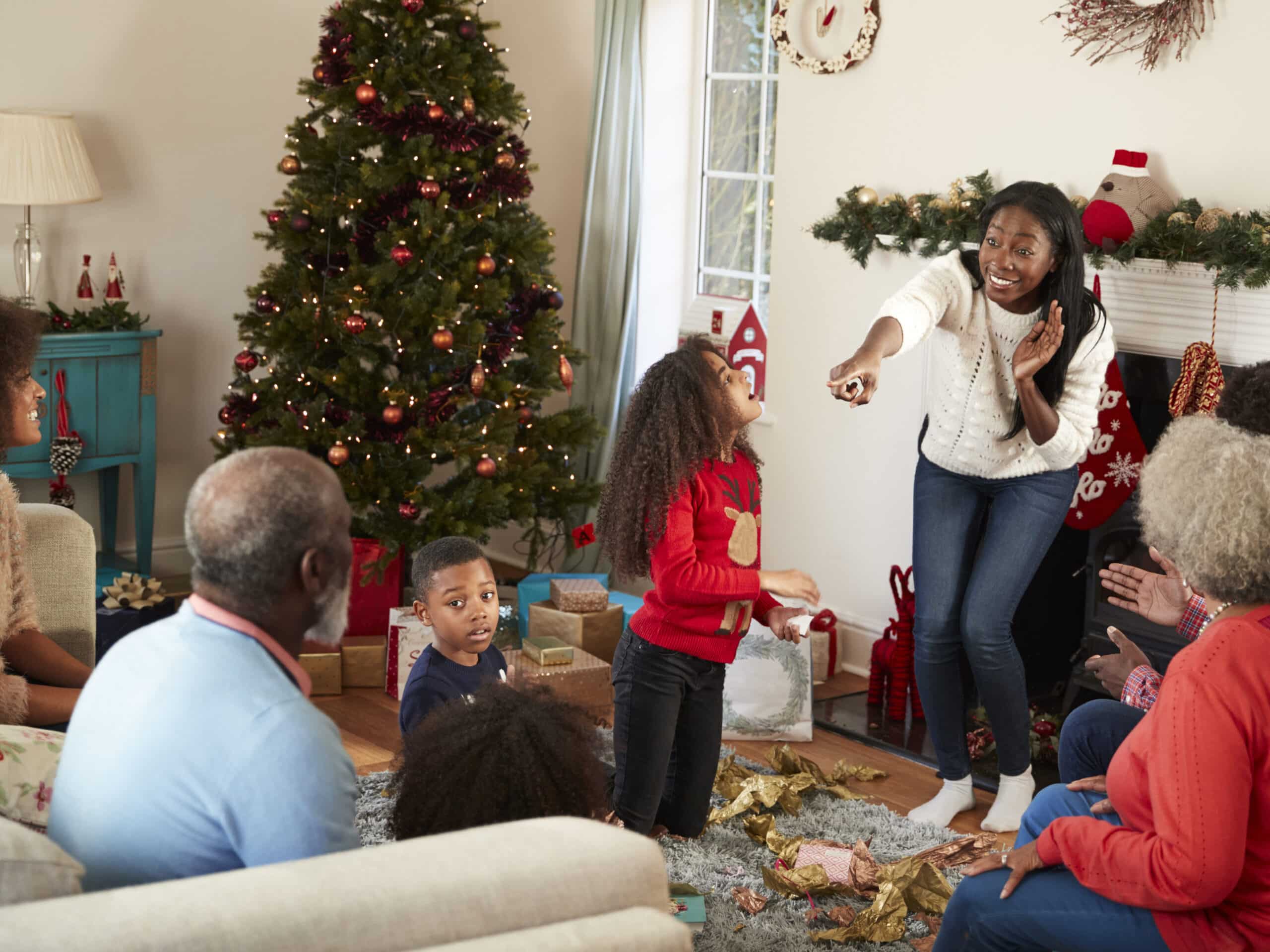 Disclaimer: This post contains affiliate links. To learn more about 'em, click here.
Classic Christmas Charades
Charades is such a simple and classic game that it easily becomes a tradition you can turn to yearly. Charades can be played with kids young and old and can easily be customized by passing around some paper and pens. By letting everyone come up with their own charades words, you will undoubtedly have a blast. But for a Christmas version, make your Christmas charades list out of all Christmas words and have everyone act them out.
It would be easy for us to come up with a few Christmas words for you to print off and play at home, but we've taken it one step further with our own special Christmas version of Three-Round Charades, called "Christmas Alias"! We are sure this will be a fun game you will want to play again, so we recommend keeping these cards handy for next year!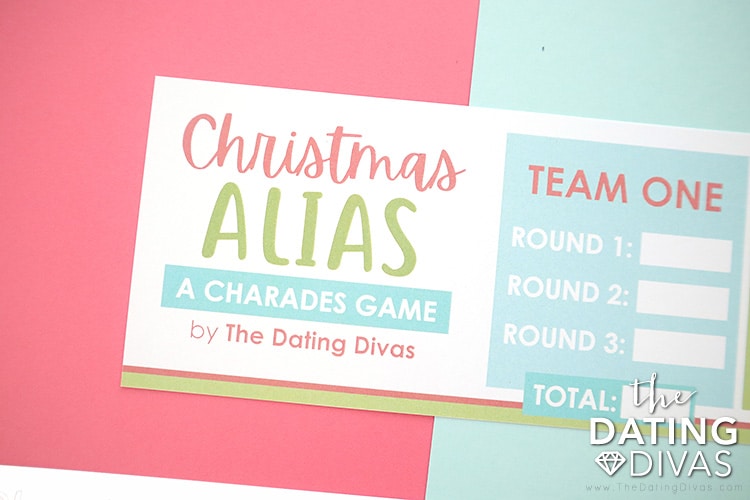 We also LOVE this way of playing charades because it removes some of the awkwardness from the original game. Have you ever been asked to play charades with people you don't know well yet? Or, have you ever played charades with someone who is really shy and doesn't want to participate? Part of the beauty of this version of the game is that the first two rounds serve as a great icebreaker before the charades round, so everyone feels a little more comfortable stepping out of their shell and act out some charades!
How to Play Three-Round Charades
Have you ever played three-round charades? This fun twist on the normal game is also called The Fish Bowl Game, The Salad Bowl Game, or our favorite, Monikers game!
It may seem complicated at first, but this fun game is actually simple enough for kids to play and fun enough to keep your friends and family entertained for hours! With a simple tweak to the usual rules for charades, you have a brand-new, fun game! You can find tons of charades ideas online (and kid-friendly charades ideas), but in this post we've created a special Christmas version of three-round charades. You won't find our game "Christmas Alias" anywhere else!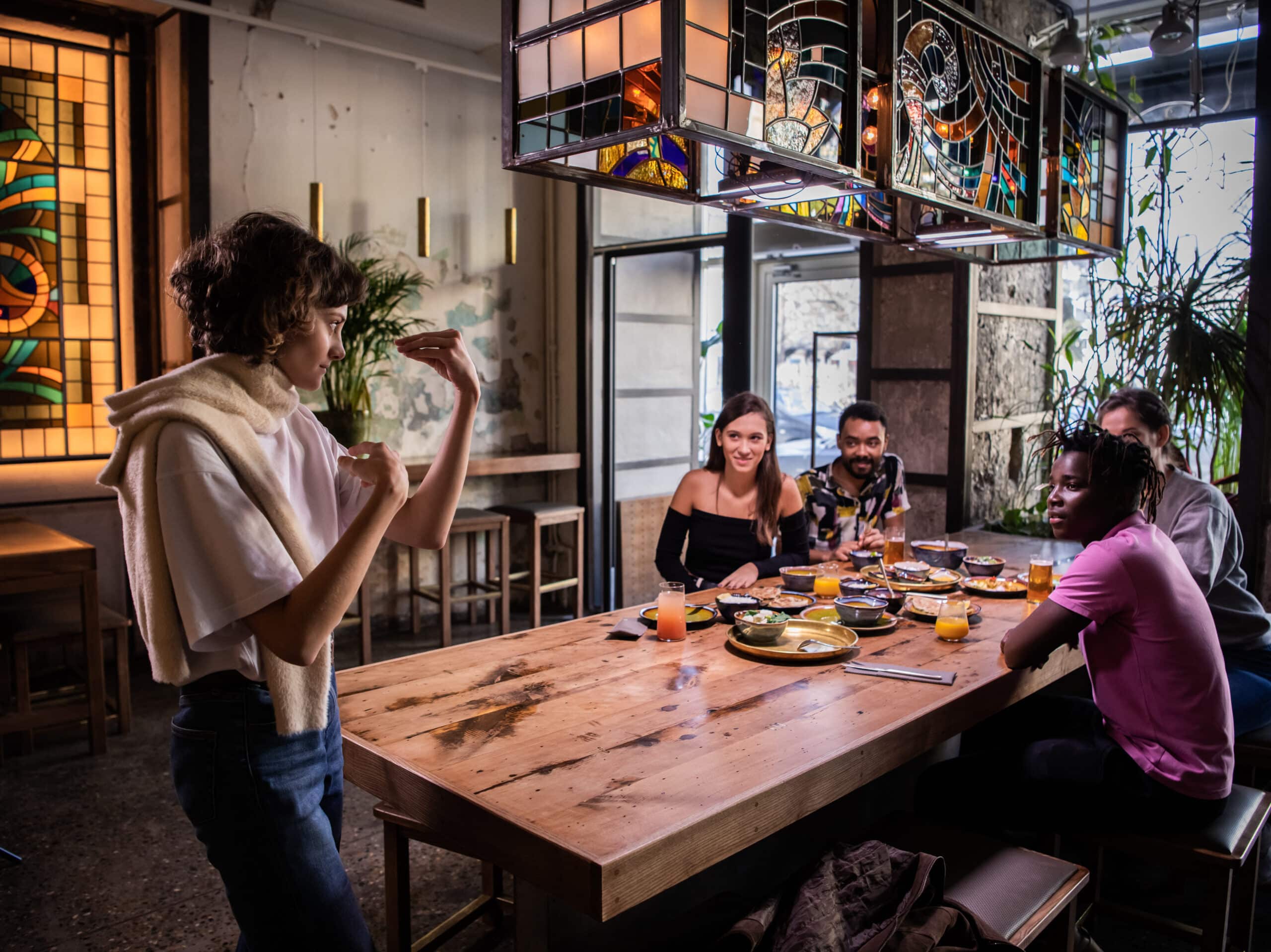 So what exactly are the three rounds in three-round charades? First, cut and fold all of the Charades cards into a bowl, split into two teams, set a timer for one minute (a phone timer works great!), and then the game is broken up like this:
Round One: You can give any clue as long as you don't say the actual words. Give as many hints as you want, and be sure you pay attention to the other team's clues as well! Once you've gone through and guessed every card, tally up your point totals, put all of the cards back in the bowl, and move on to round two.
Round Two: The team with the lower score from round one goes first. This round, you can only give one-word clues. Then, once you go through all the cards again, tally up your totals, put all of the cards back in the bowl, and move on to the final round.
Round Three: The team with the lowest overall score goes first. This round is like classic charades! You cannot speak or make any sounds; only act out the words on the card. When you've been through all the cards, tally up the final totals to find the winner!
Don't worry; we also included a rule sheet in our free printables for easy reference!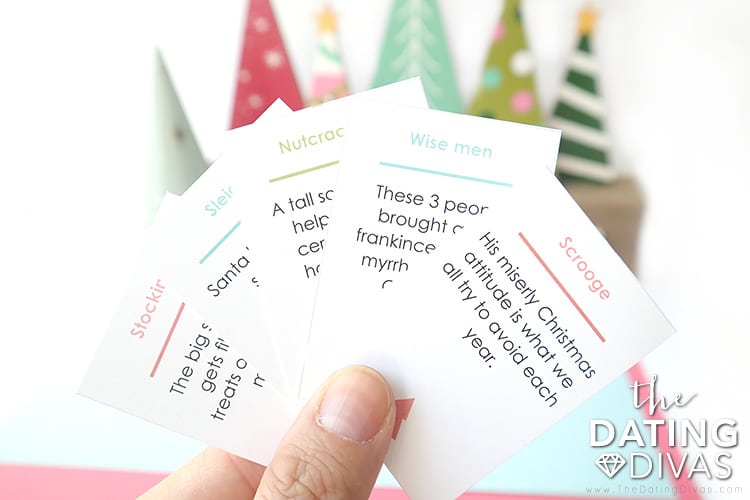 Free Christmas Charade Printables
We've got you excited to play, so what do you get with your totally free printables?
Rule Sheet: We've put all the rules for charades on a handy sheet for reference, but don't worry– you will pick up how to play the game really quickly!
Score Card: Use this scorecard to easily track your point totals and find your winner at the end!
Game Cards: We've included 60 game cards, all with Christmas-themed words. These make the perfect Christmas charades list. Each card has a 1, 2, or 3-point value corresponding to the difficulty of guessing the word.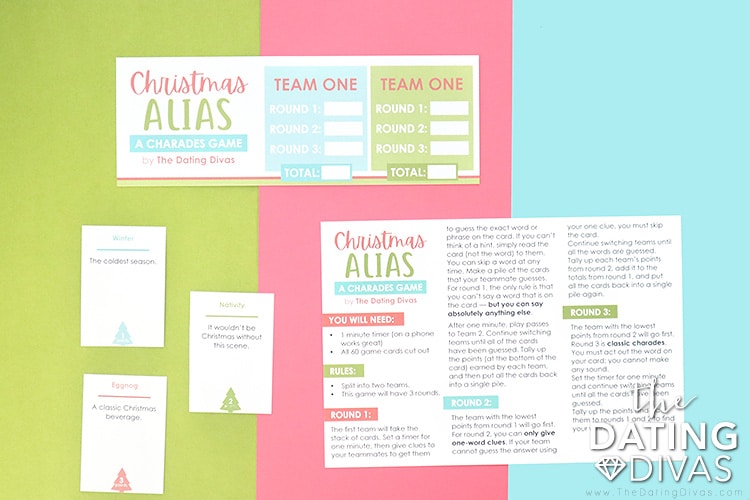 Christmas Game Night Fun
This fun game could easily become a fun Christmas tradition you return to year after year! So make a Christmas game night part of your annual traditions with these fun finishing touches:
If you liked this game, be sure to check out our Christmas Trivia Game Night and Minute to Win It Christmas Games. If we've got you addicted to Three-Round Charades, be sure to check out More Monikers game and Monikers: Serious Nonsense to keep the word play fun going!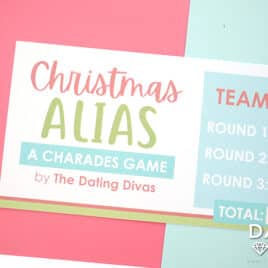 Three Round Christmas Charades
Printables Designed by Courtney @ Paperelli Exclusively for The Dating Divas