Quick & Easy Meals for Large Groups
We love any excuse to get together with friends and family. One of the best parts of these get-togethers is, of course, the food! But it can be tricky planning easy meals for large groups, right?
Not to mention, it's tough when you're looking for inexpensive meals for large groups that also taste good. That's why we've rounded up a list of over 100 of the best foods for a crowd. They're tasty, affordable, and will leave you with plenty of time to enjoy your guests! Are you ready to look at all the deliciousness this list has to offer? Let's dive in.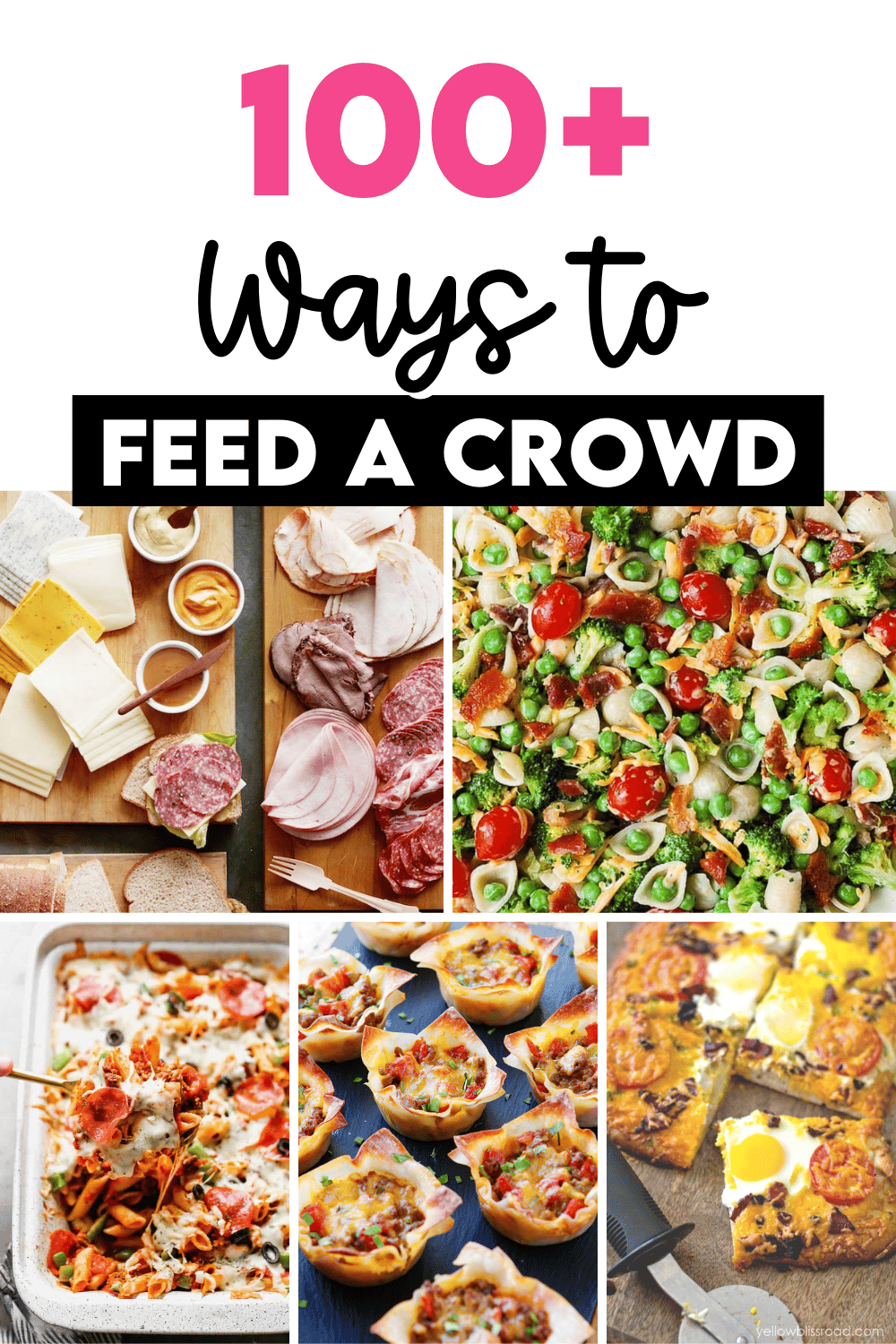 Disclaimer: This post contains affiliate links. To learn more about 'em, click here.
Table of Contents
Easy Breakfast Meals for Large Groups
Start the morning out right with some filling food for a crowd!
1. Spicy Pigs in a Blanket – This twist on Pigs in a Blanket will be appreciated by all your guests!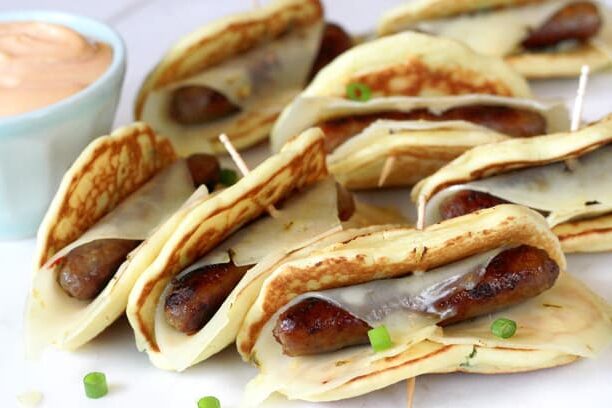 2. Cinnamon Bacon Bombs – This recipe is super sweet and easy to make with frozen cinnamon rolls. Just slice and toss into a muffin tin!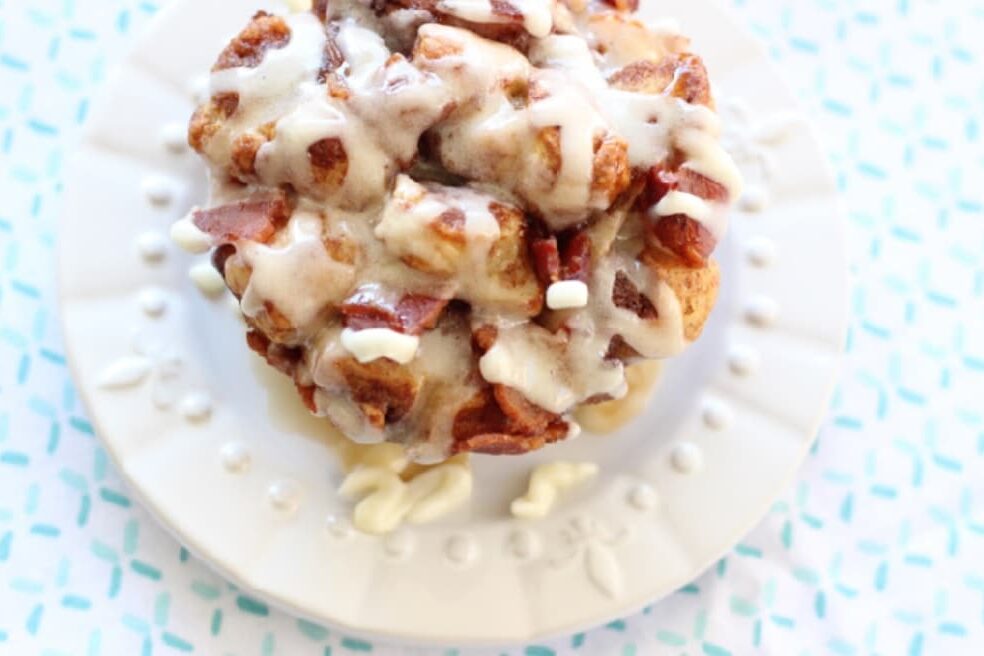 3. Cheesy Tater Tot Breakfast – Tater tots for breakfast? Why not?!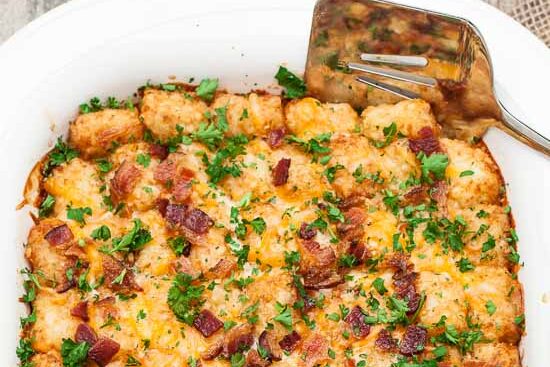 4. Cheesy Bacon and Spinach Quiche – This is a great protein-packed breakfast to feed an active crowd.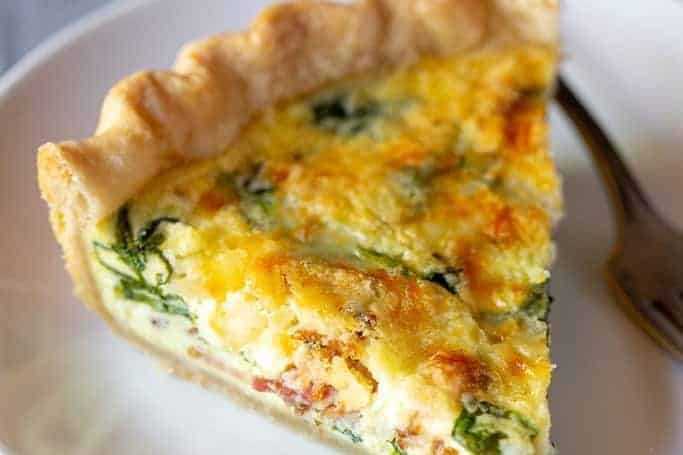 5. Cinnamon Quick Bread – Don't underestimate the power of freshly baked bread… this stuff will make the whole house smell like heaven.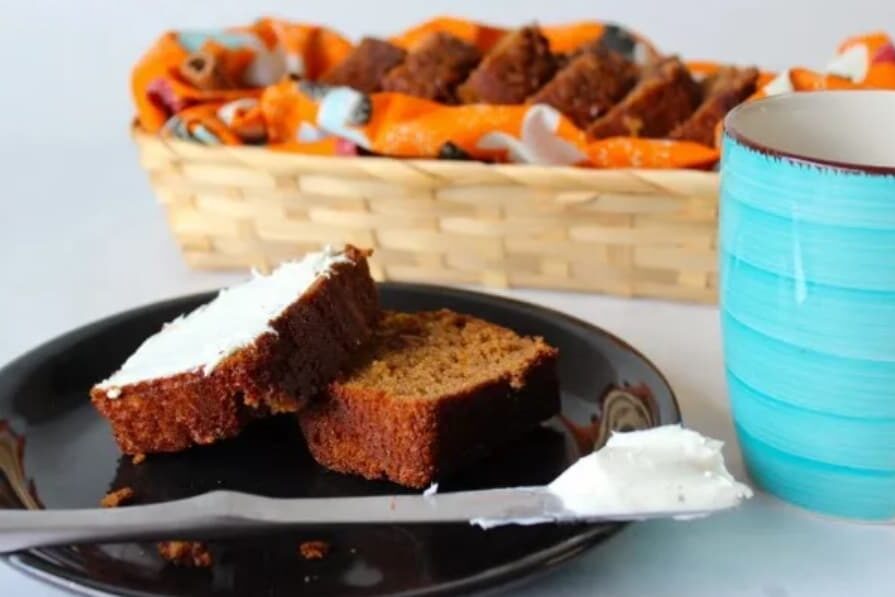 6. Breakfast Burrito Bites – Everything is better in miniature form. Just slice your tortillas and stuff them in a muffin tin instead of trying to wrap a bunch of burritos!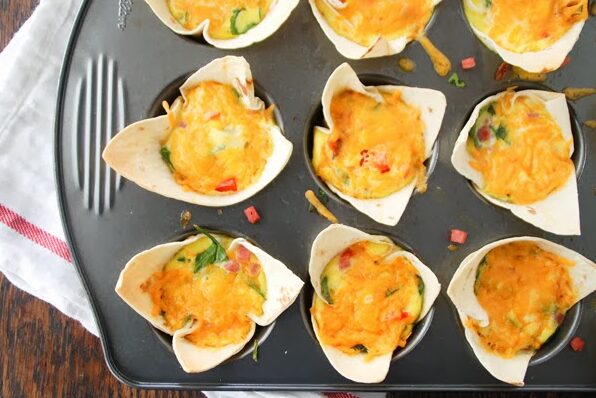 7. Breakfast Enchilada Bake – These enchiladas are stuffed with family favorites, including eggs, sausage, and mountains of cheese.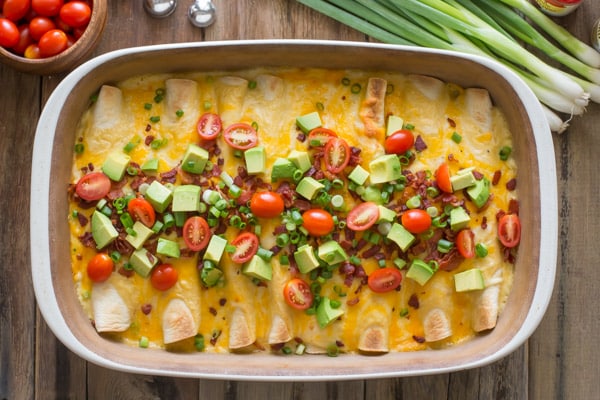 8. Easy Breakfast Pizza – This is a fun and unique spin on a traditional pizza.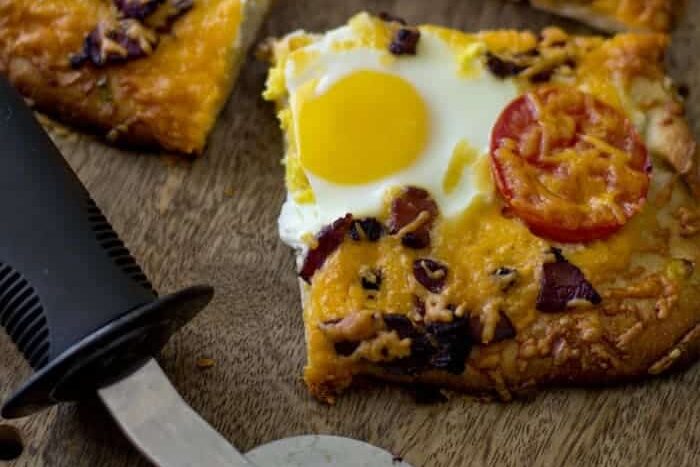 9. Banana Nut Muffins – Muffins are another casual idea to feed many people.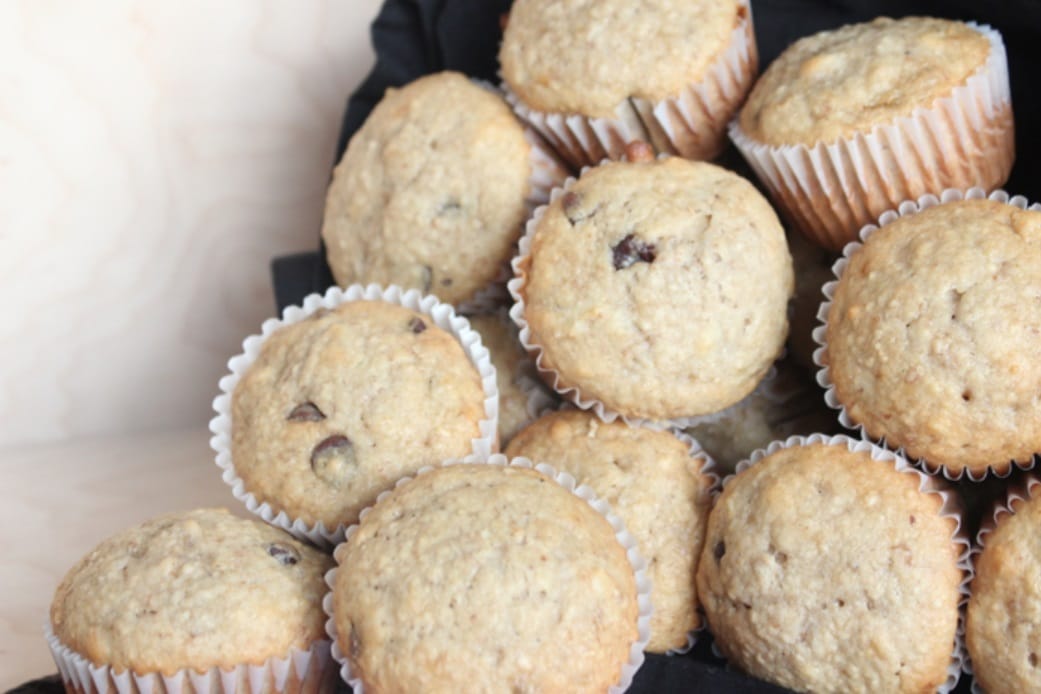 10. Cinnamon Rolls – This is a great idea for a special breakfast and especially good for company.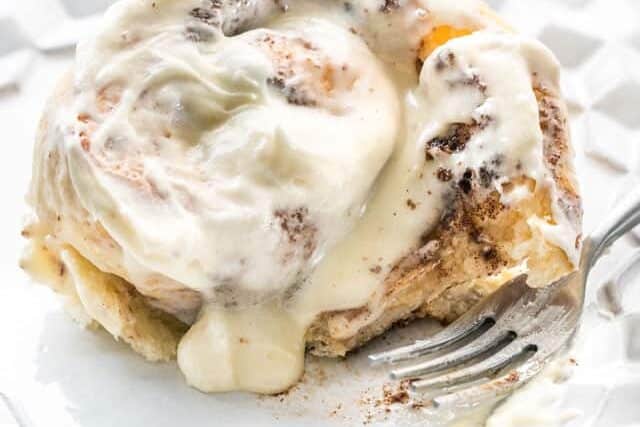 11. Easy Breakfast Casserole – Prep this easy, cheesy breakfast casserole the night before and enjoy it in the morning.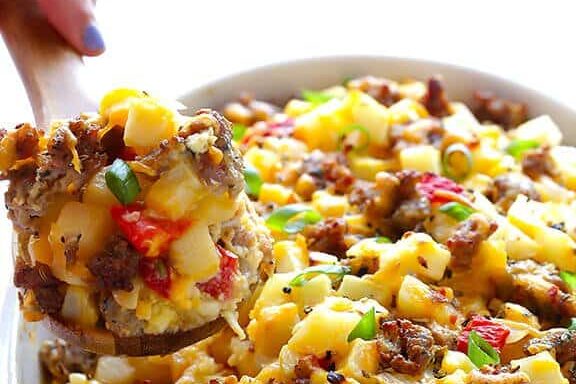 12. Biscuits and Gravy – This southern favorite is an easy way to pull off biscuits and gravy for many people.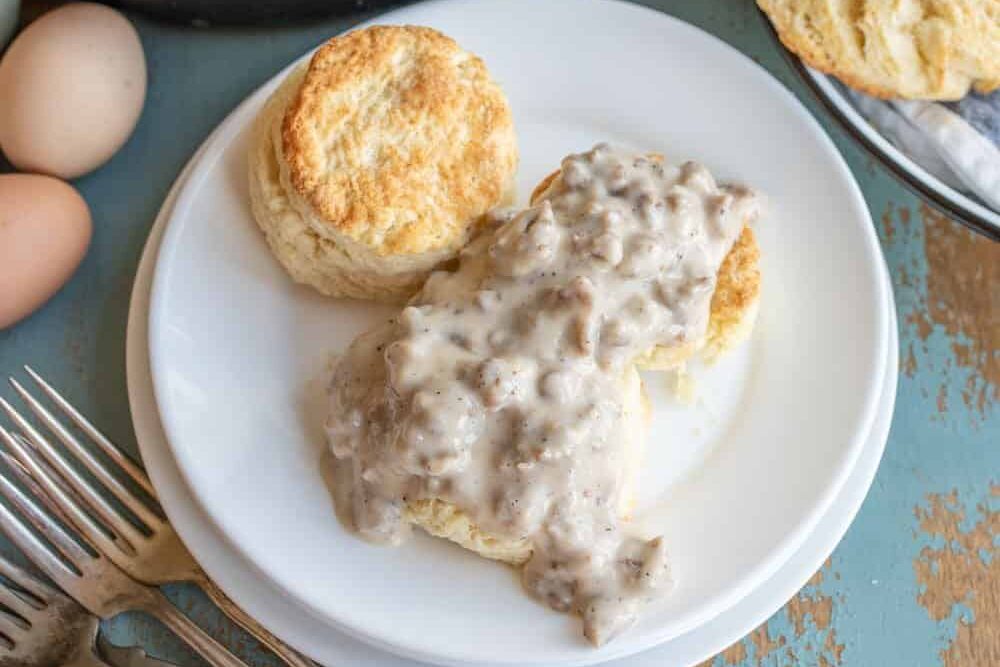 13. Blueberry Cheesecake French Toast Bake – This overnight french toast is a great addition to your list of easy meals for large groups without all the morning mess and prep!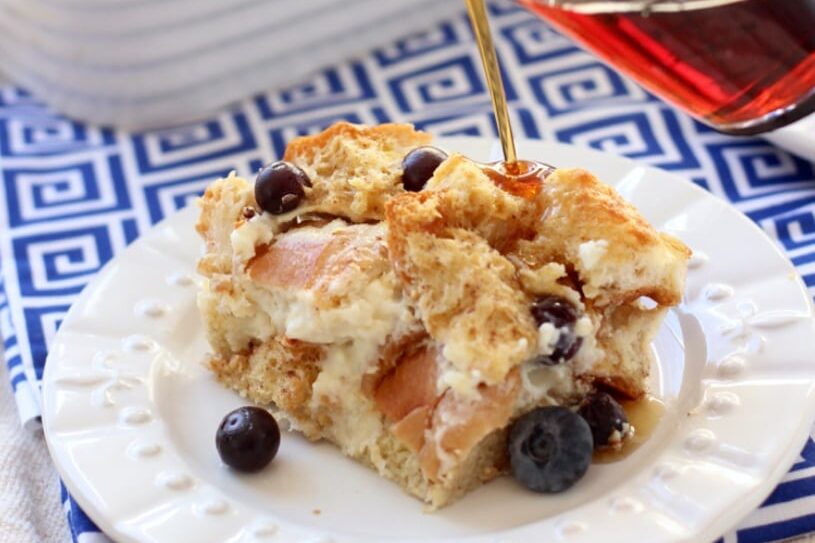 14. Ham and Cheese Breakfast Casserole – We love that this is a hot breakfast that can be easily prepped the night before!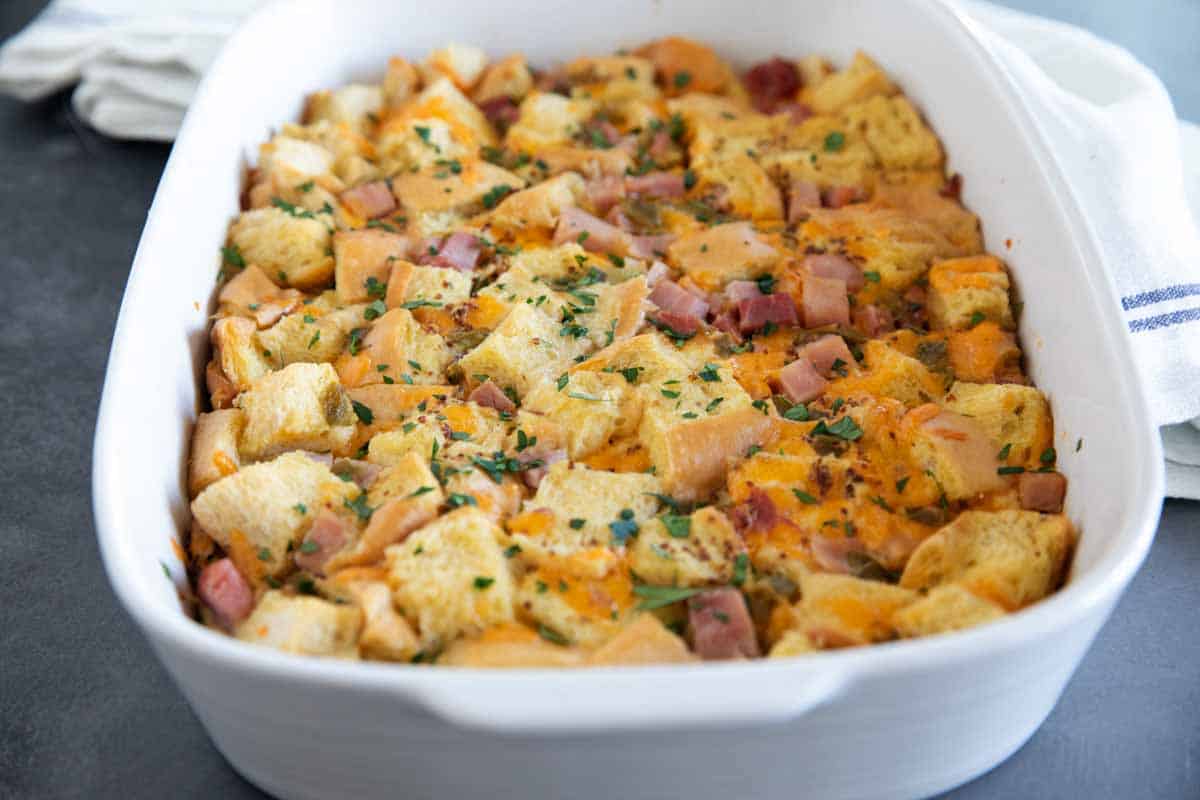 15. Slow Cooker Cheesy Potatoes – The best part of this dish? You do all the prep work the night before in your slow cooker, and then you wake up to this goodness.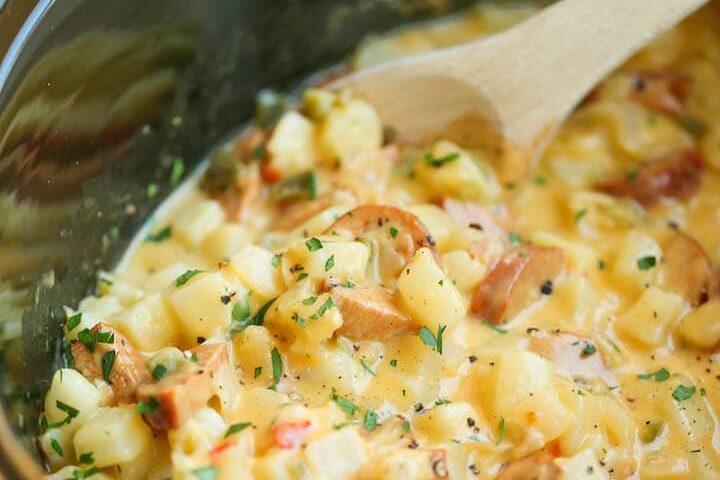 16. Ham Egg and Cheese Breakfast Braid – This is a beautiful dish that will feed many people.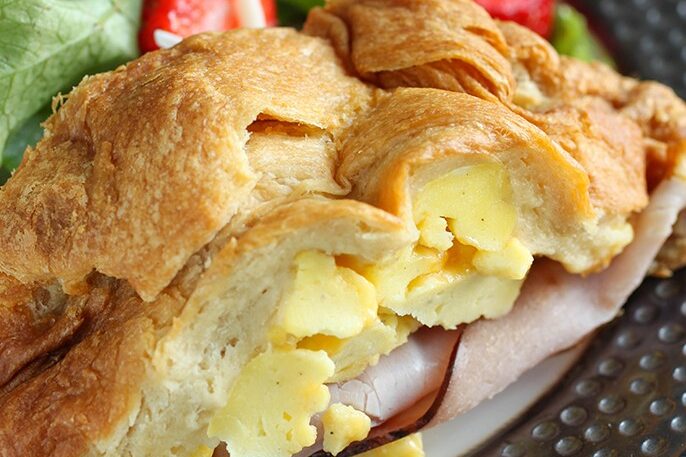 Crowd-Friendly Appetizer Ideas
We love indulging in delicious meals for a crowd around the holidays, and appetizers are a big part of that! So check out these tasty morsels.
17. Spinach Artichoke Dip Ring – Yummy rolls baked right around a hot spinach artichoke dip? Sold!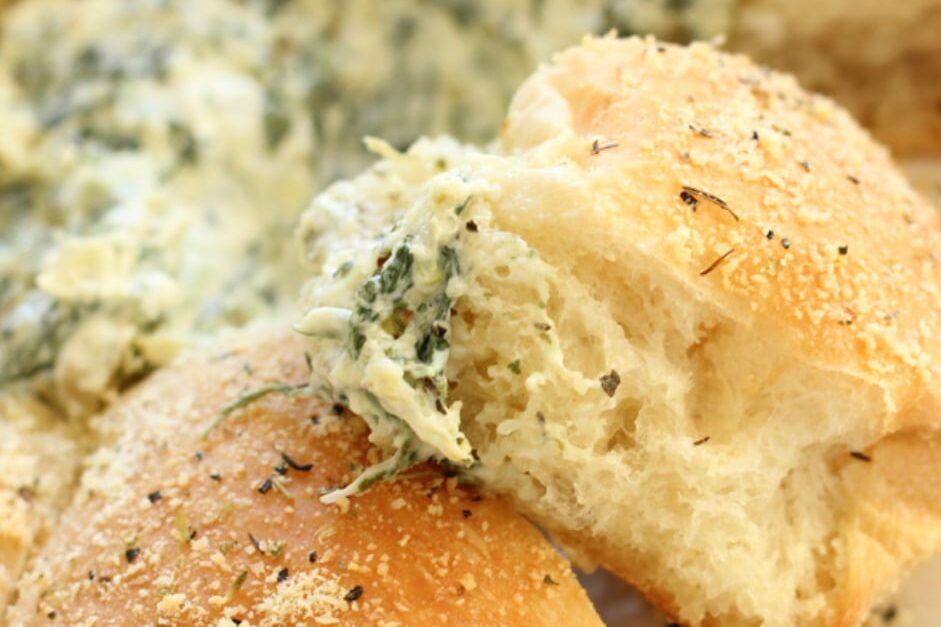 18. Cowboy Salsa – Cowboy salsa is fun and unique because you can switch it up with different fruits and veggies.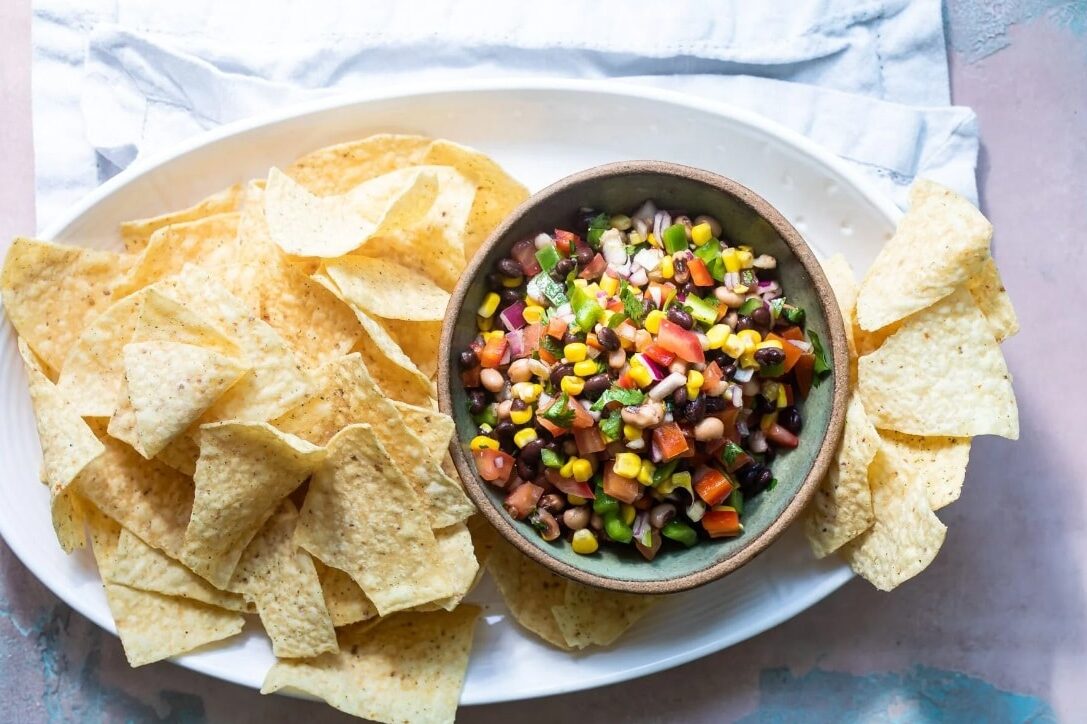 19. Shrimp Taco Bites – These little bites scream holiday fun!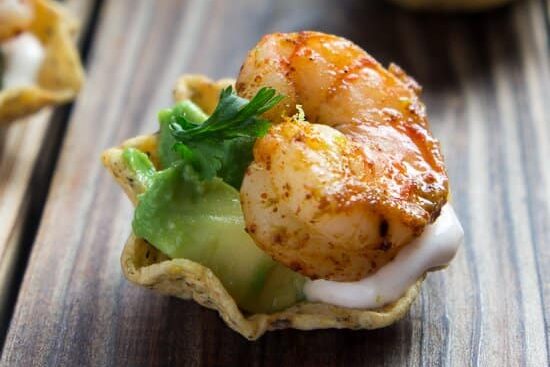 20. Pizza Fondue – This one is delicious and super easy to make. Take a look at a great fondue pot, Here!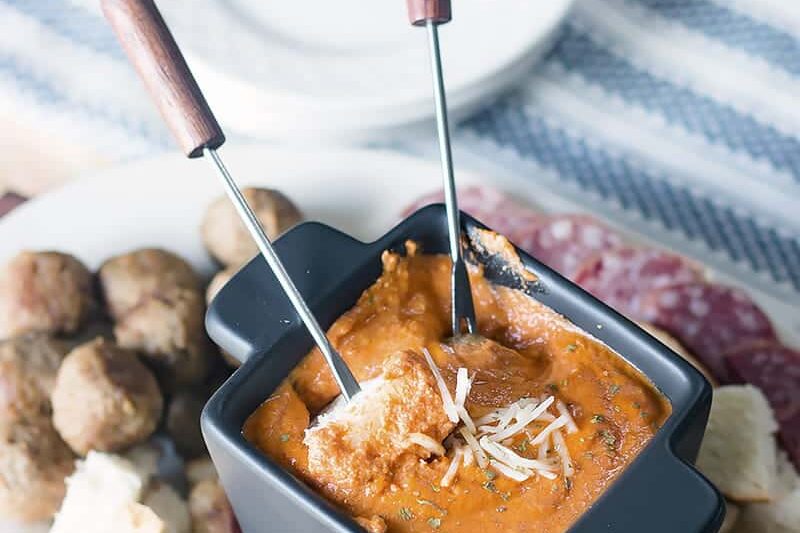 21. Cheese Platter – Cheese platters are always a hit at any get-together. How cute is this wooden platter?!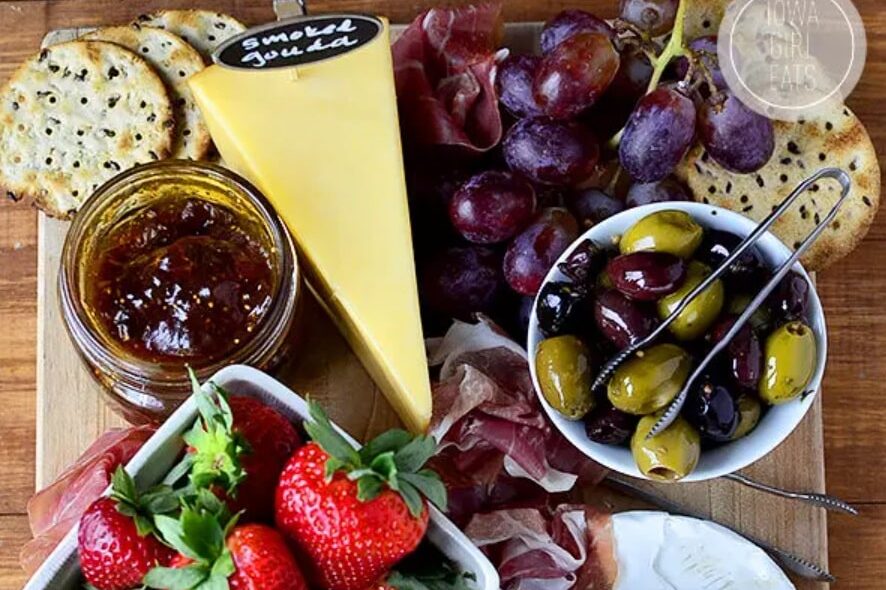 22. Avocado Egg Rolls – Now, this is what an appetizer should be!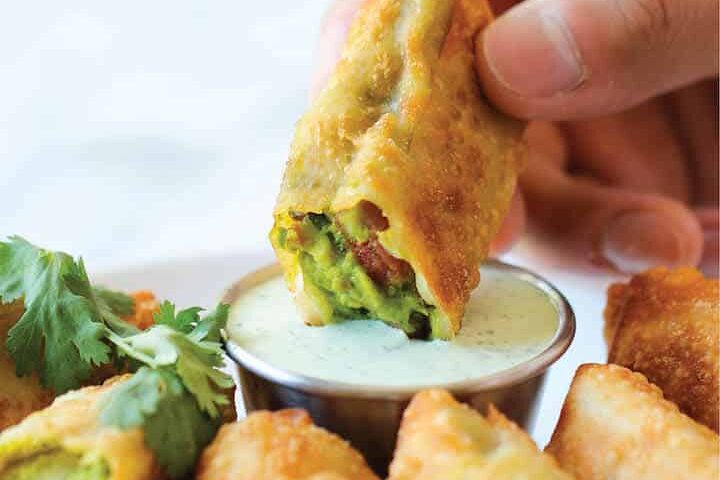 23. Cheeseball – This foolproof cheeseball is super simple and filling.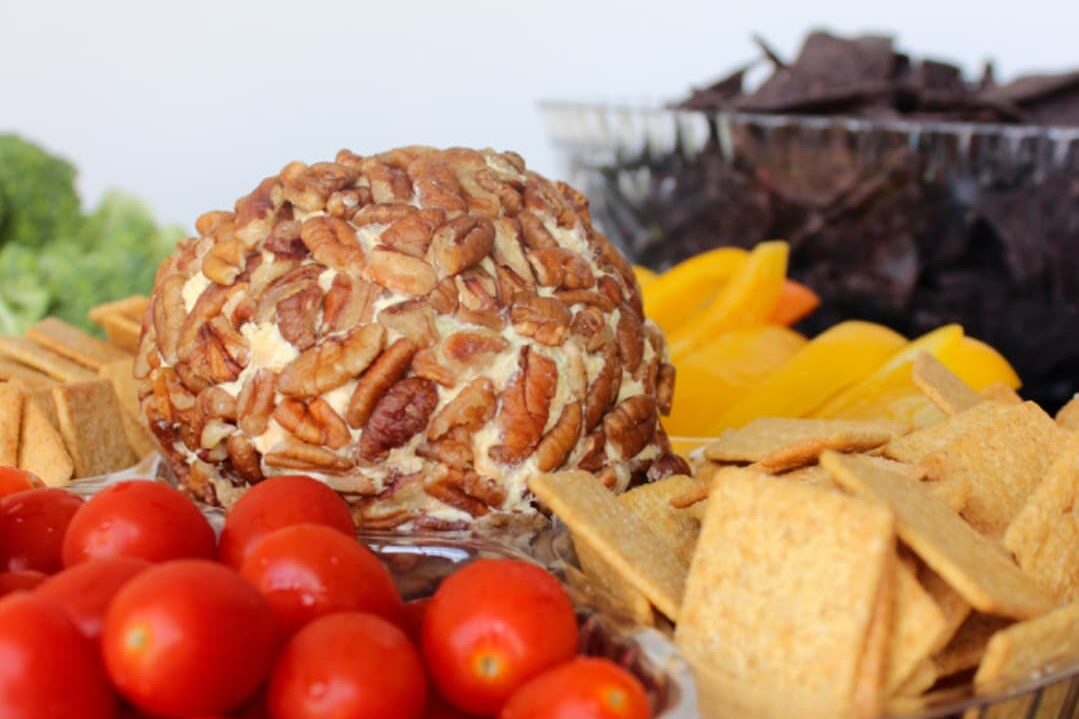 24. Caprese on a Stick – Talk about a sophisticated appetizer. Forgot to buy skewers? We got you!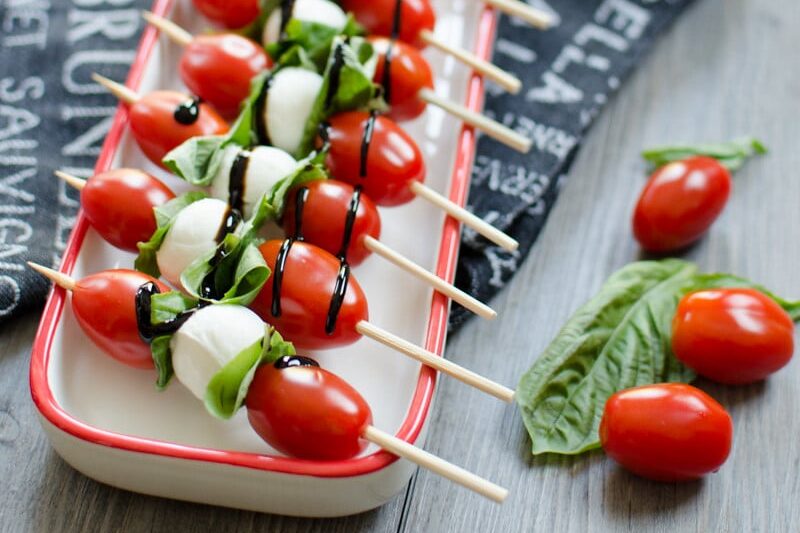 25. Bruschetta – The balsamic glaze on these bad boys looks outta this world.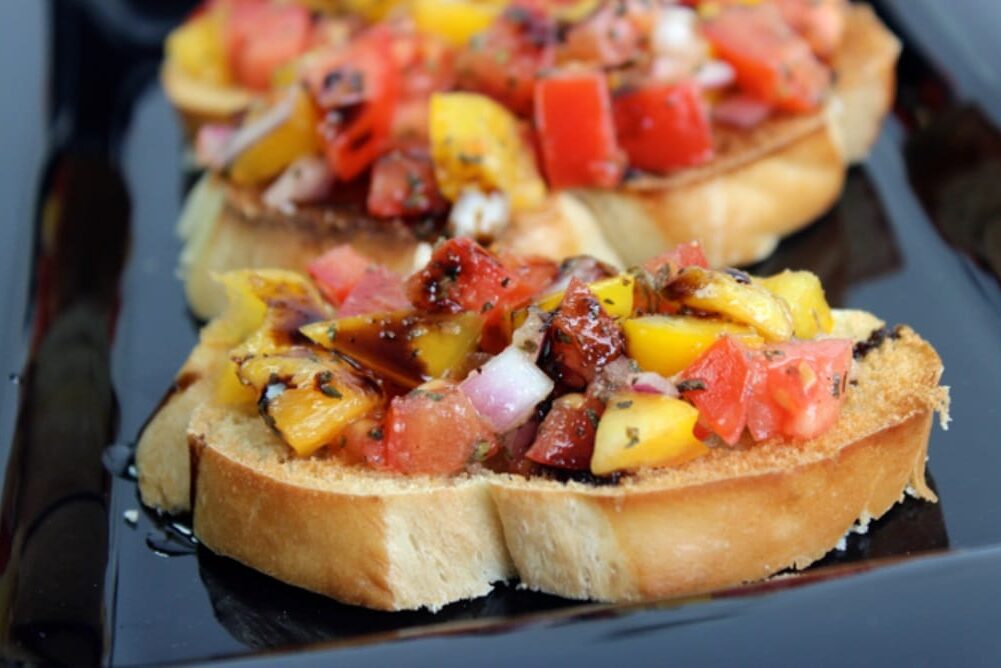 26. Slow Cooker Smokies – Little Smokies are a must-have at any party during the holiday season.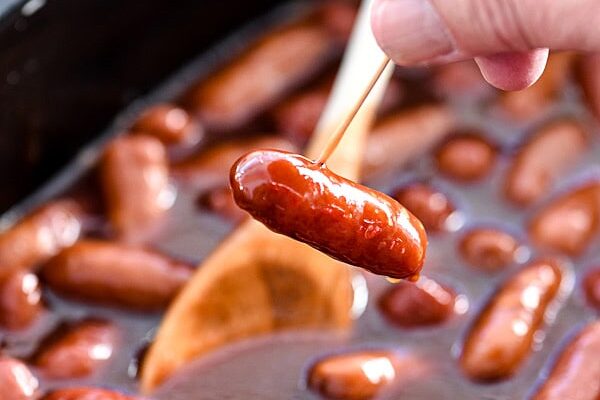 27. Peanut Butter Cheesecake Fruit Dip – This sweet dip is perfect for a girls' night in!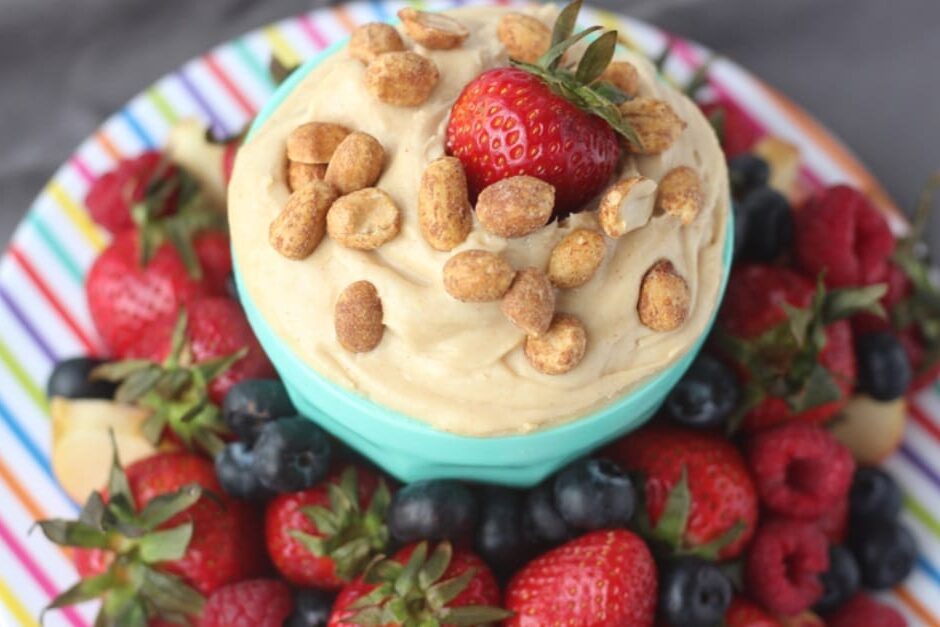 28. Olive Oil and Bread Bar – We love this idea because it's easy but elegant. Be sure and check out these gorgeous oil dispensers.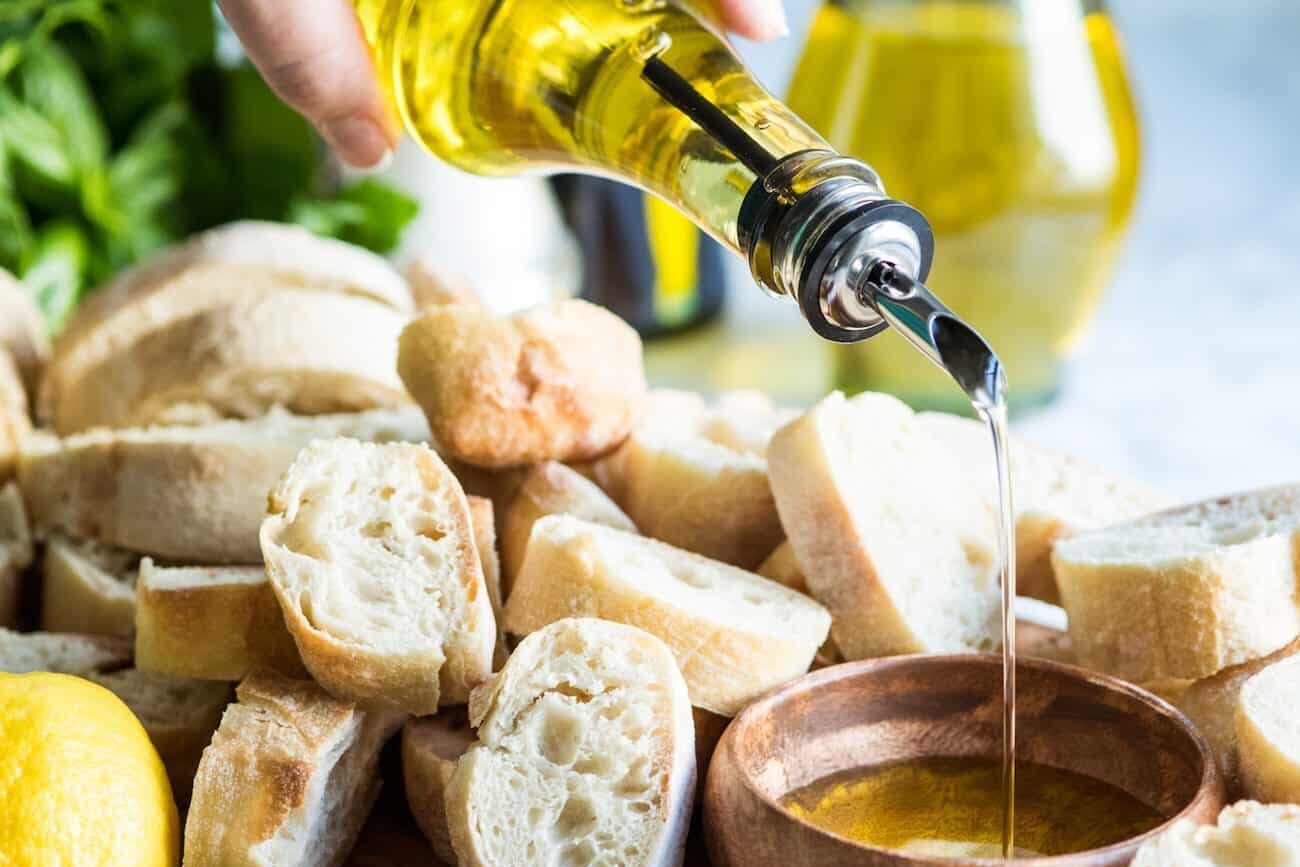 29. Taco Cups – These taco cups require little fuss and are absolutely delicious!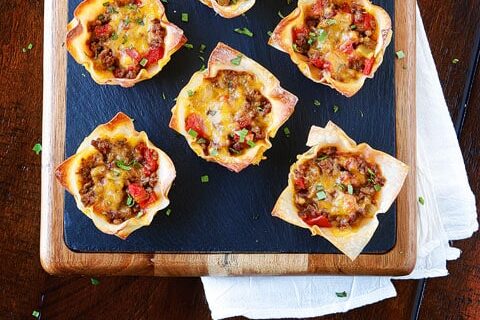 30. Firecracker Chicken Meatballs – Another winner to add to your list of easy meals for large groups!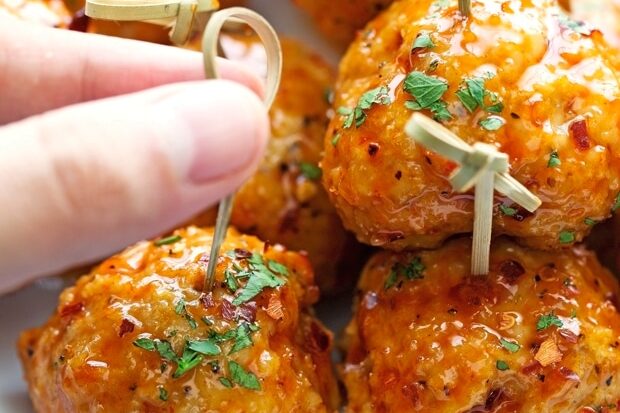 31. Cranberry Salsa – Looking for something to stand out on the food table? This is it!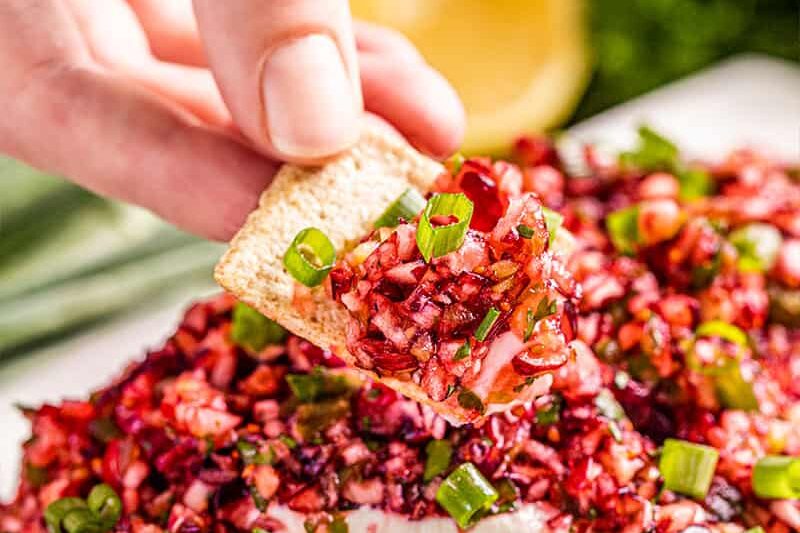 32. 7 Layer Dip – This dip is a crowd favorite!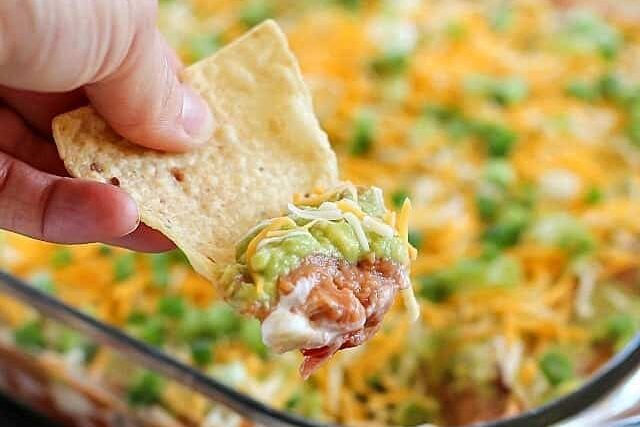 Easy Crockpot Meals for Large Groups
Believe it or not, some of the best and most inexpensive meals for large groups can be made in the crockpot!
33. Chicken Fajitas – We love this one because you can make the filling in the crockpot and have everything else ready for the meal.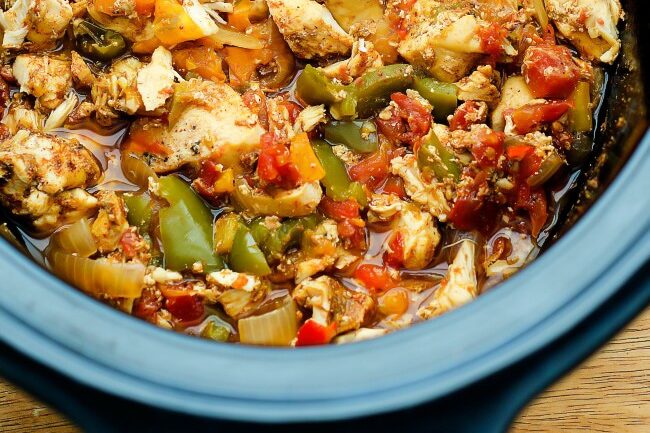 34. Crockpot Chili – Chili is always a winner!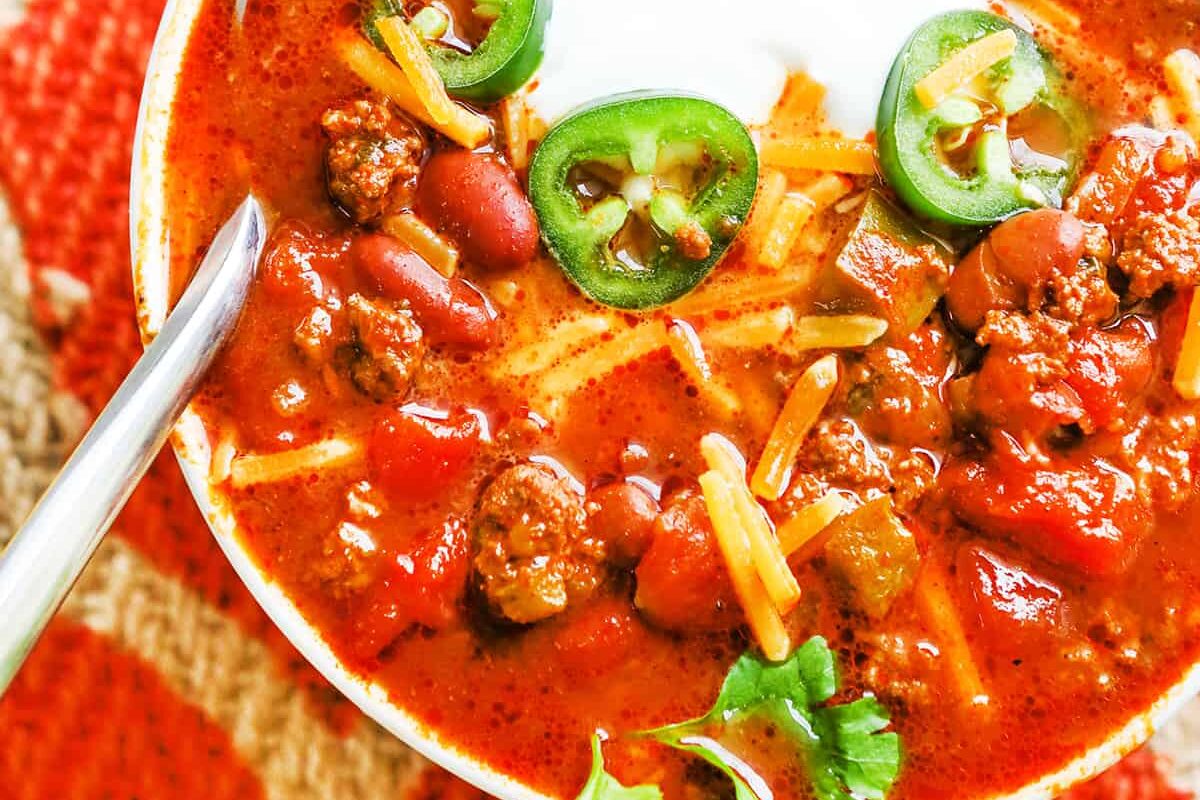 35. Crockpot Italian Chicken – This recipe is not only easy but makes A LOT!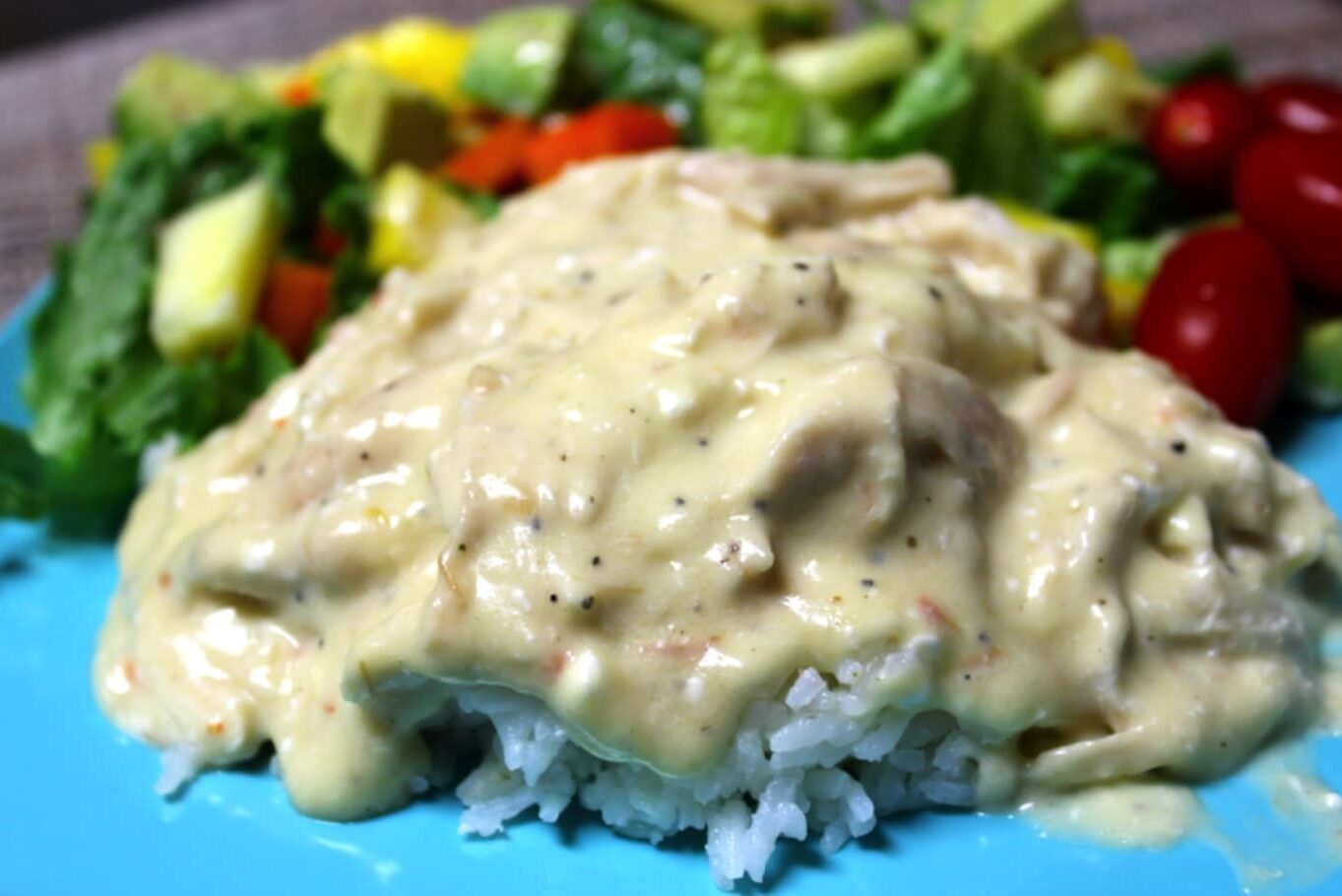 36. Slow Cooker Lasagna – We can't get over how easy it is to layer all your favorite ingredients in the crockpot and then wait for this classic dish to be done.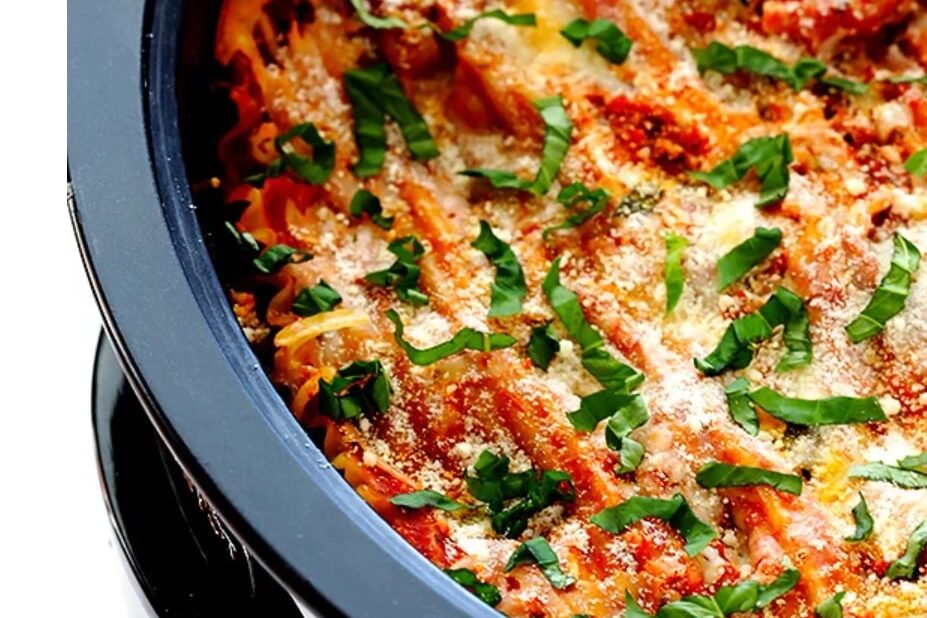 37. Barbecue Ribs – Ribs make great meals for a crowd and this recipe is totally foolproof!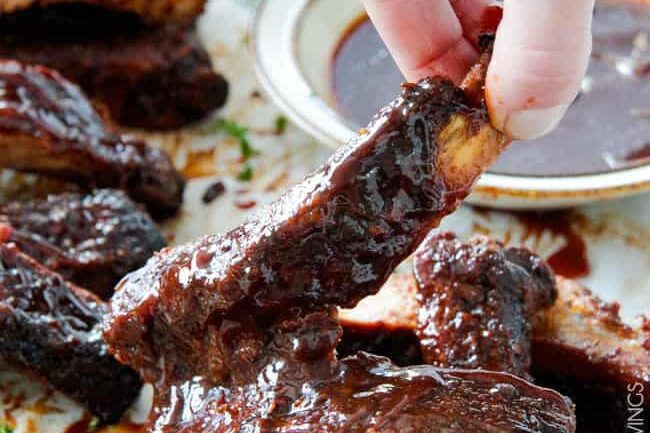 38. White Chicken Chili – Creamy White Bean Chili is perfectly creamy and delicious with just a little kick to keep it kid friendly.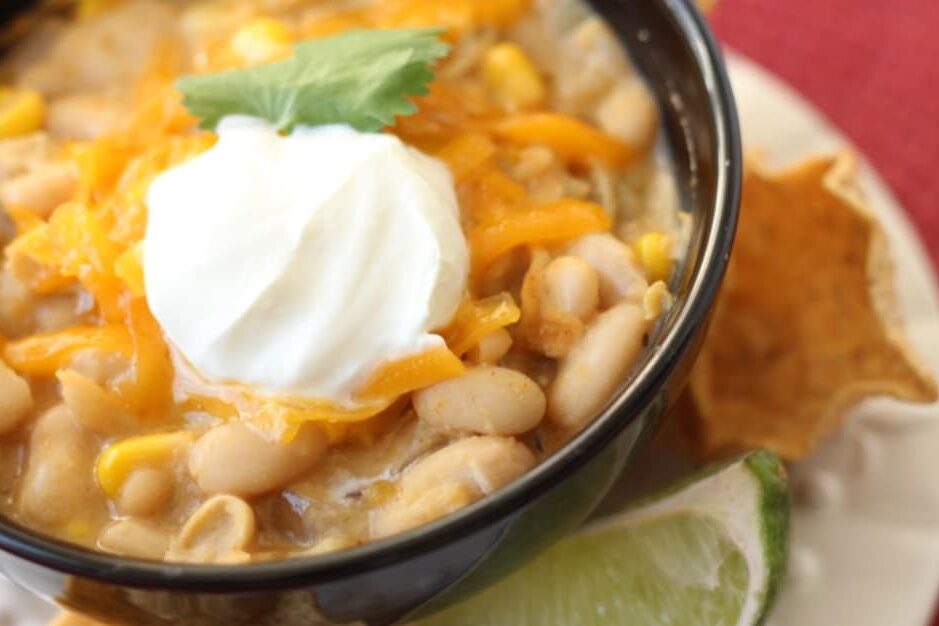 39. Honey Garlic Chicken and Veggies – Slow cooker for the win! This is seriously a one-pot dish with everything you need for a super comforting meal.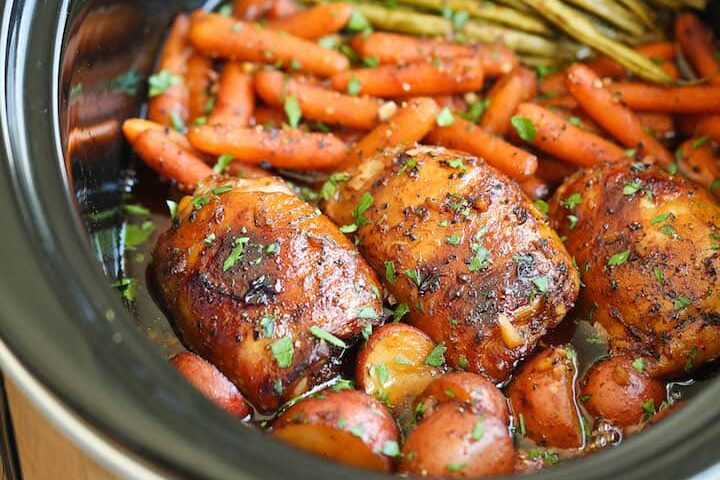 40. French Dips – Tender meat, prepped in a slow cooker, crusty bread, sweet onions, melty cheese, and a bowl of au jus for dipping. I'm in!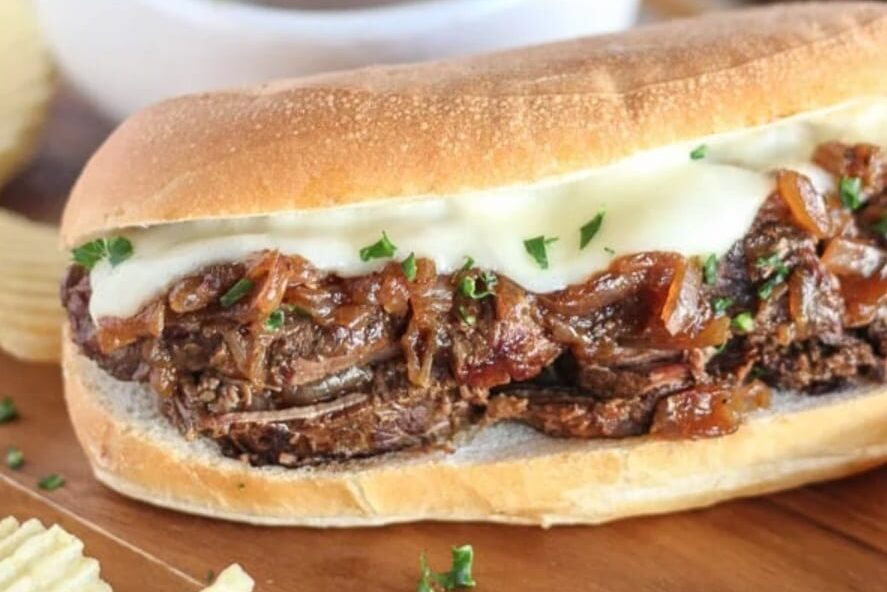 41. Taco Soup – One of our all-time family favorites!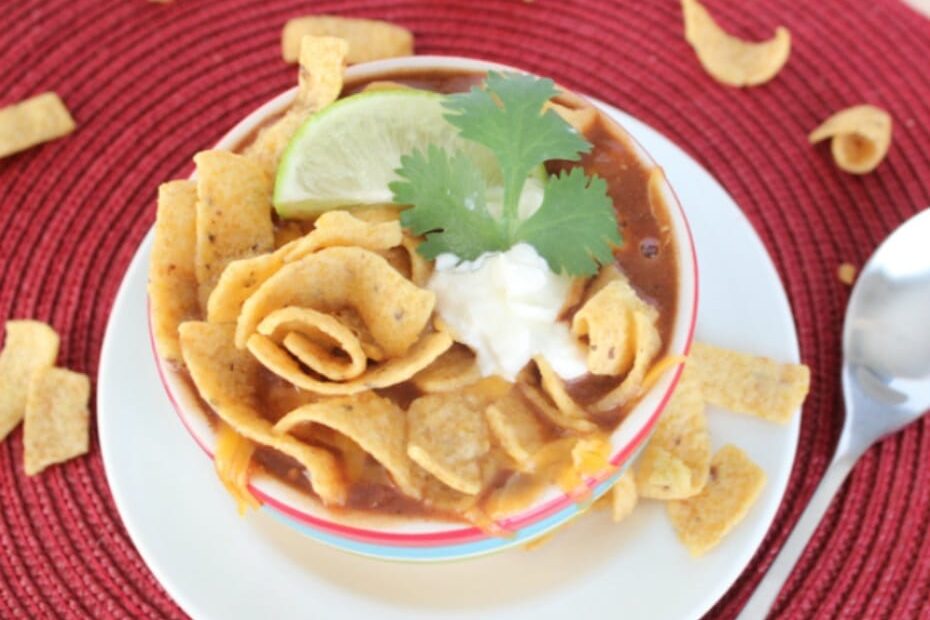 42. Chicken Alfredo Tortellini – Warm, creamy, and delicious, this pasta dish would b great for a winter get-together.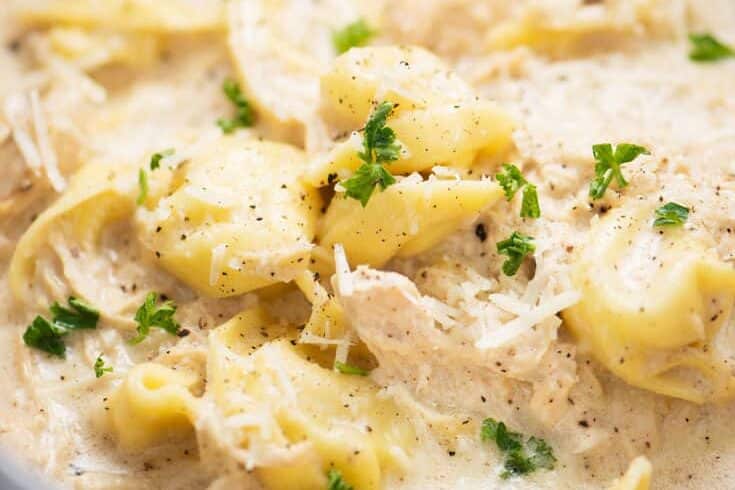 43. Honey Buffalo Meatballs – Meatballs are always a hit and we love that you can make these in the crockpot.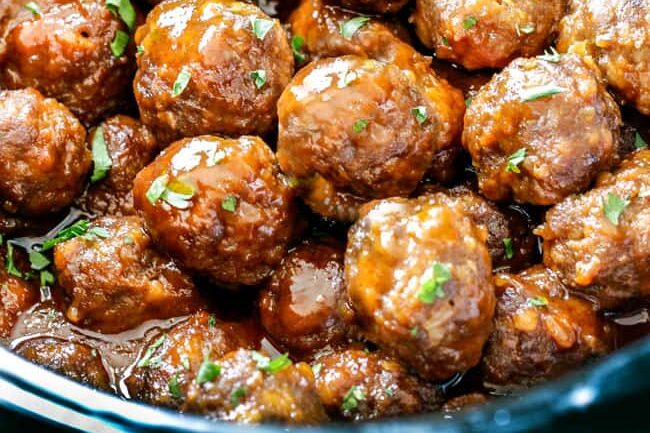 44. Pulled Pork – There are so many ways you can use this recipe – salads, tacos, rice bowls, sandwiches, etc. The options are endless!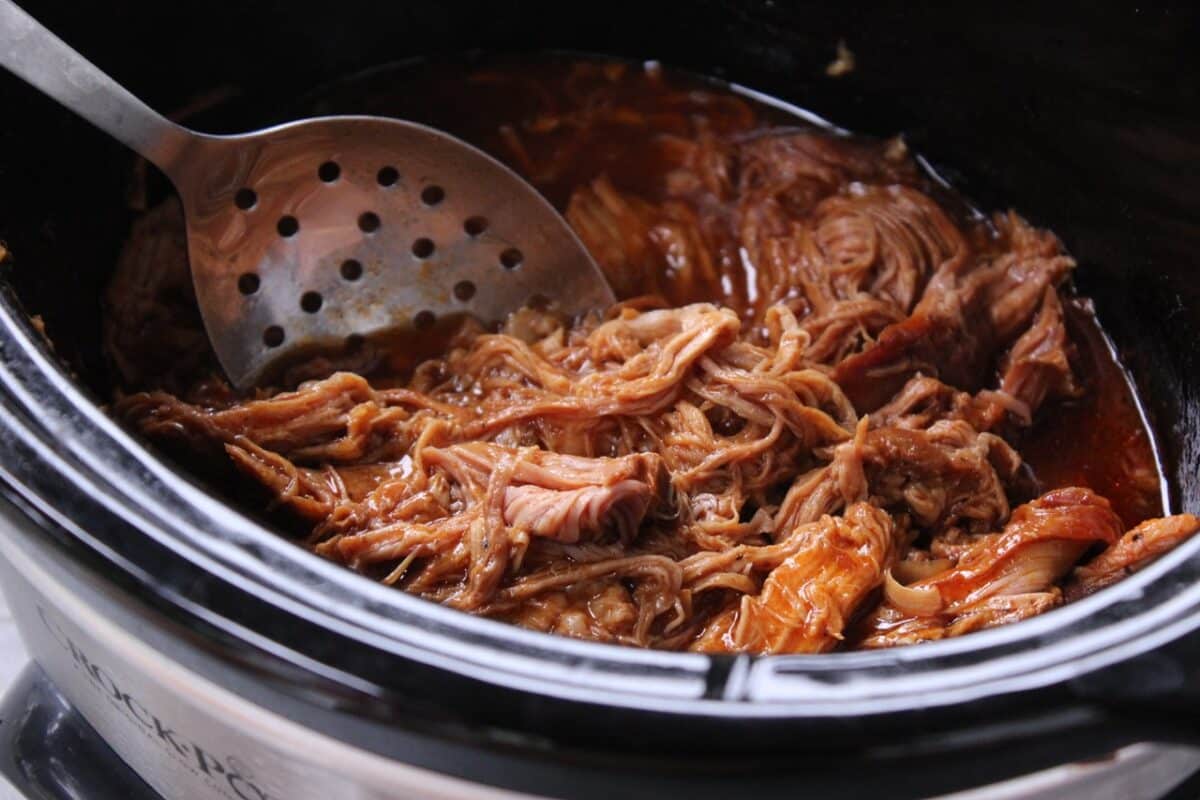 45. Creamy Sun-Dried Tomato Chicken – This creamy chicken is loaded with flavor.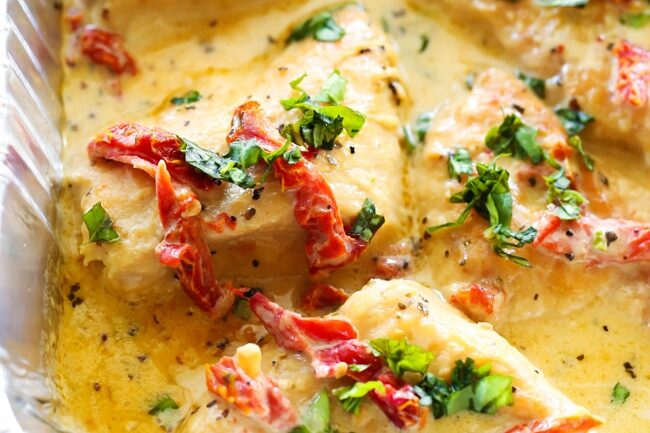 46. Italian Sloppy Joes – Make your sloppy joe filling in the crockpot and then, bam! Dinner arrives and everyone assembles their own sloppy joe.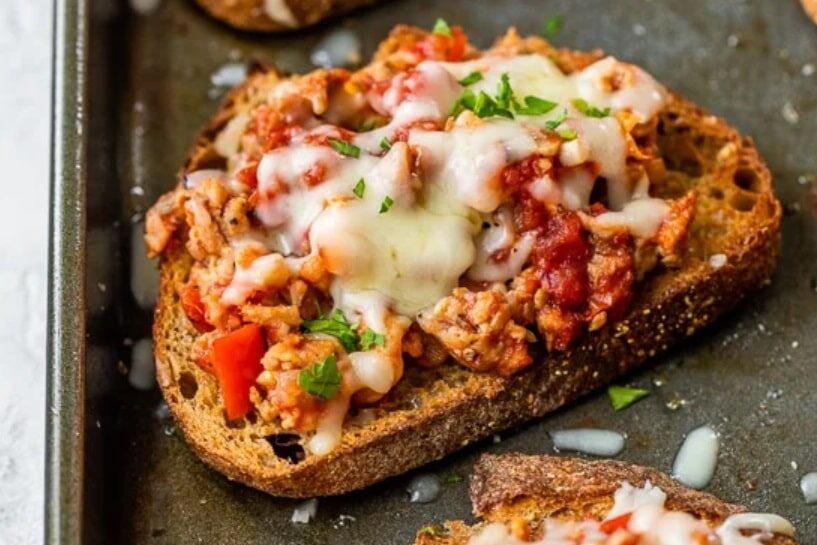 47. Hot Dogs for a Crowd – Check out this super effective way to get hot dogs cooked for a crowd.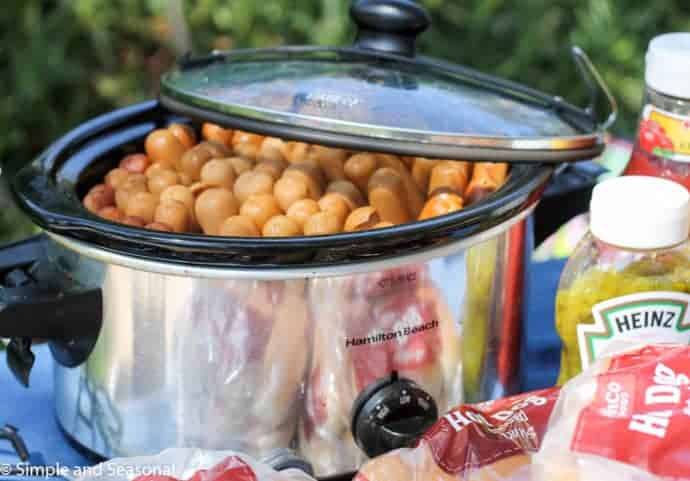 Ideas for Food Bars
Food bars are one of my favorite ways to feed a big crowd! Check out some of these fun ideas for a variety of food bars (like grilled cheese! Who knew a sandwich could be so exciting?)
48. Taco Bar – Make any gathering fun by putting together a taco bar. Take a peek at the perfect dishes for all those yummy toppings.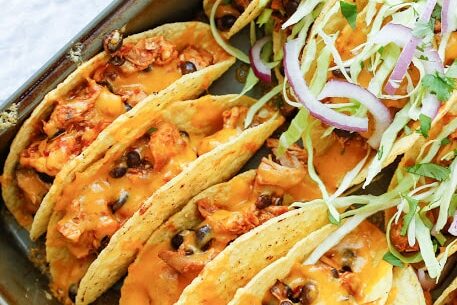 49. Pork Salad Bar – This is one of our favorite go-to ideas for feeding family and friends.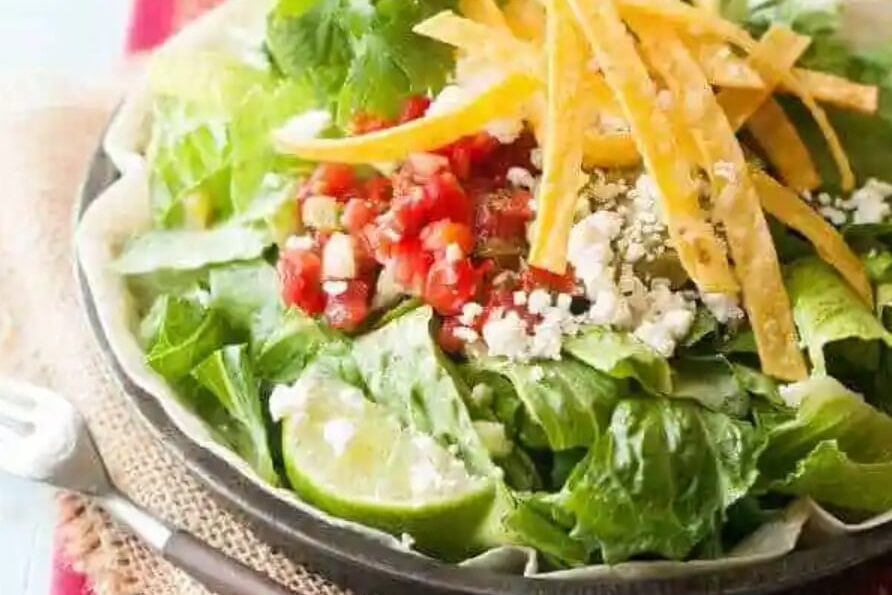 50. French Fry Bar – Add in some proteins like grilled chicken or ground meat and make it a whole meal of loaded fries!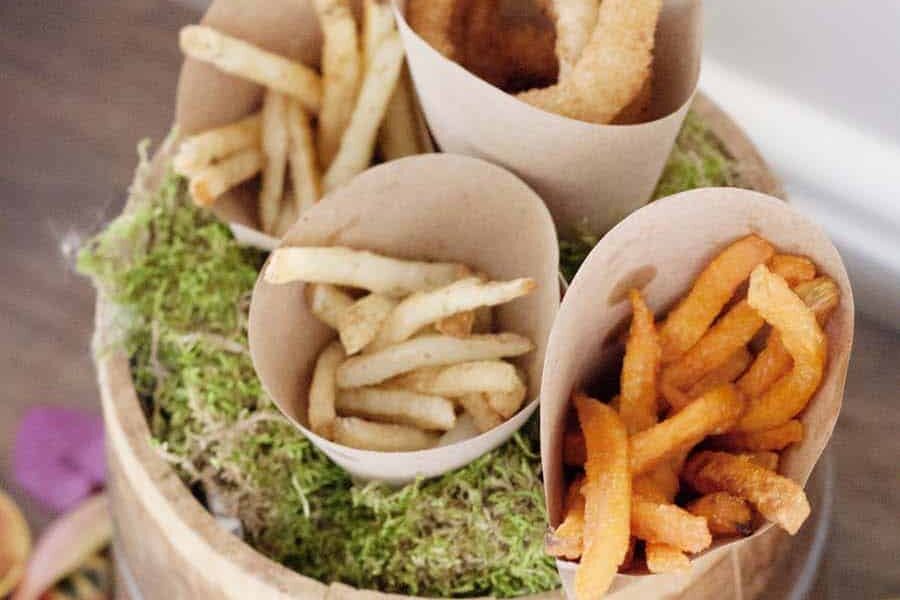 51. Sandwich Bar – Lay out a variety of bread, lunch meats, cheeses, salad dressings, and condiments for a fun and easy sandwich bar.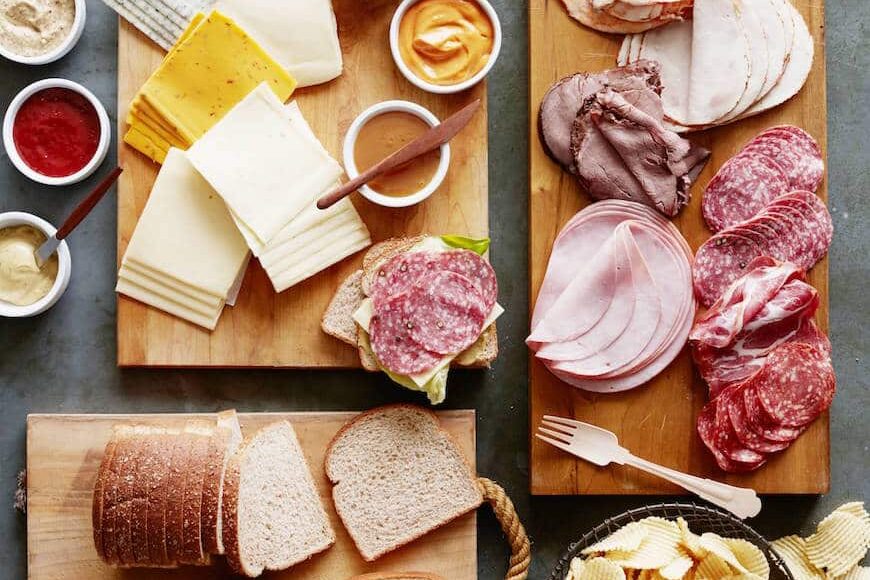 52. Pizza Bar – Personalized pizzas? This looks like a fabulous bar that everyone will be down with!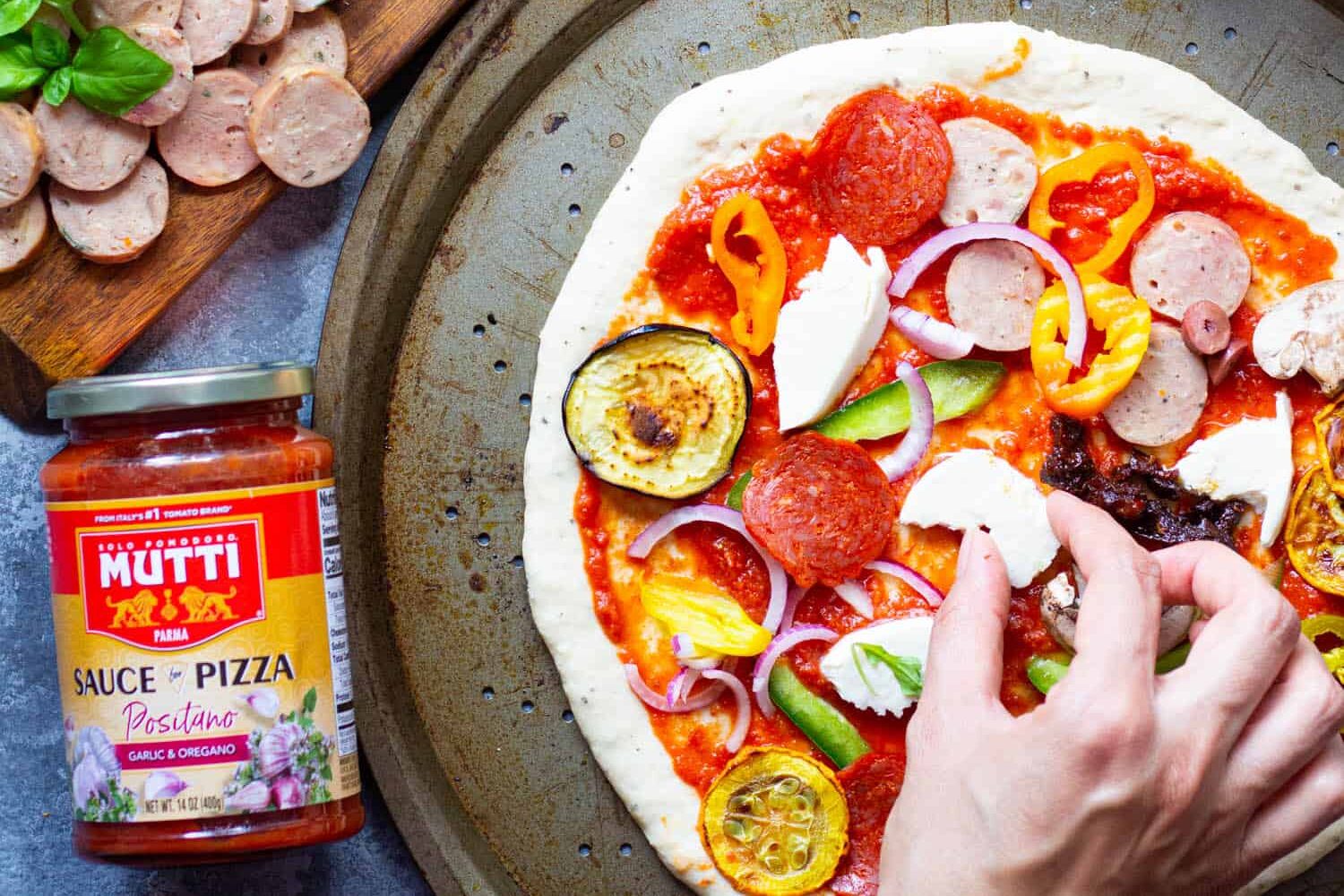 53. Macaroni and Cheese Bar – Serve a big batch of your favorite macaroni and cheese recipe then offer a variety of toppings such as bacon, ham, green onions, tomatoes, ground beef, sausage, seasoned bread crumbs, salsa, and jalapeños.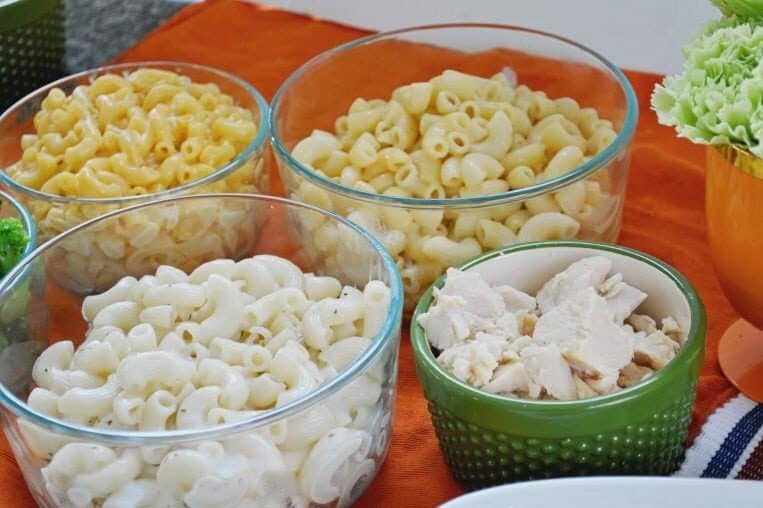 54. Omelet Bar – Set out toppings like salsa, ham, mushrooms, onion, and spinach, and let your guests choose their own omelet mix-ins for a meal and activity rolled into one!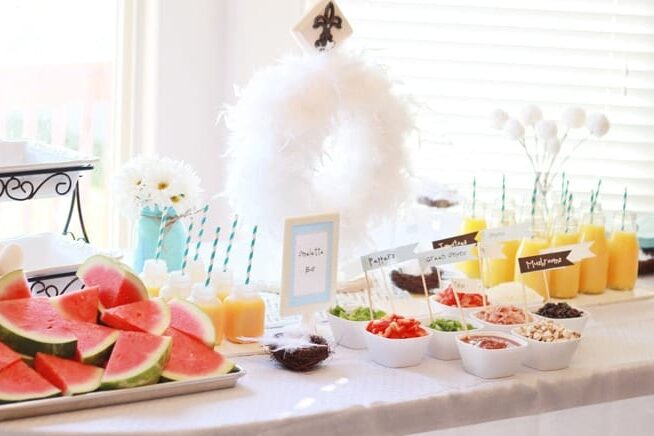 55. Nacho Bar – We love how easy it is to throw a nacho bar together with all the toppings.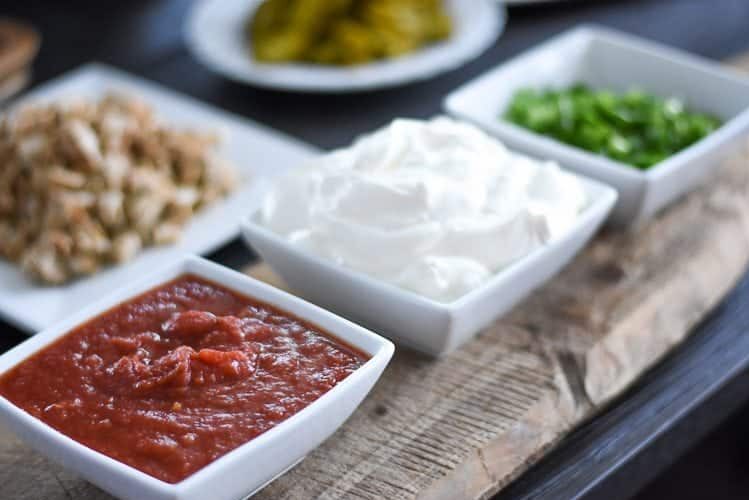 56. Grilled Cheese Bar – Who says grilled cheese needs to be served plain?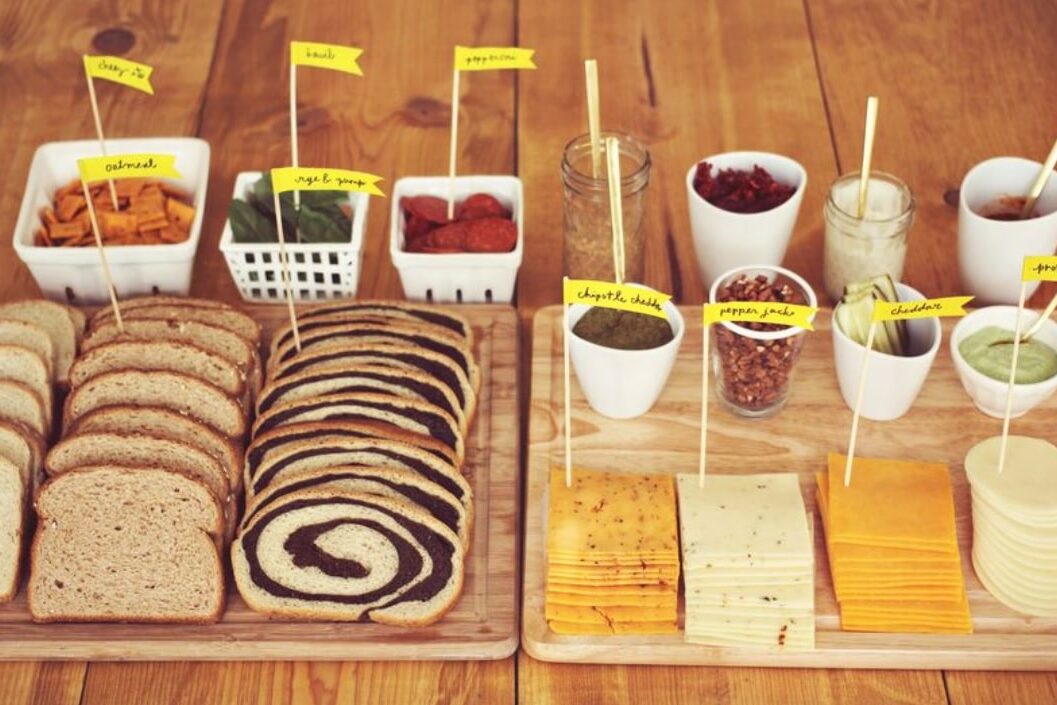 57. Mashed Potato Bar – Try serving those mashed potatoes in unique glasses or bowls to make it extra special.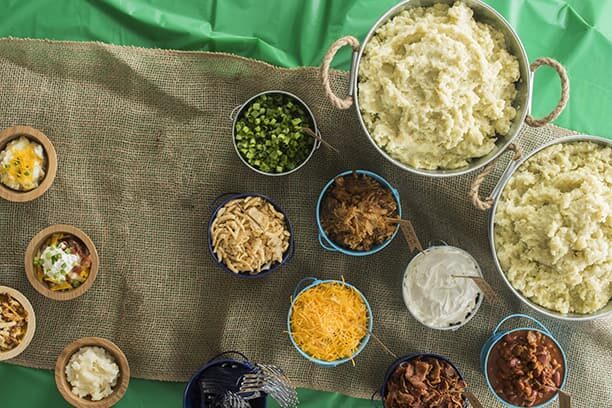 58. Popcorn Bar – If you want to offer some food to your guests but not a complete meal, consider setting up a fun popcorn bar with all the fixings.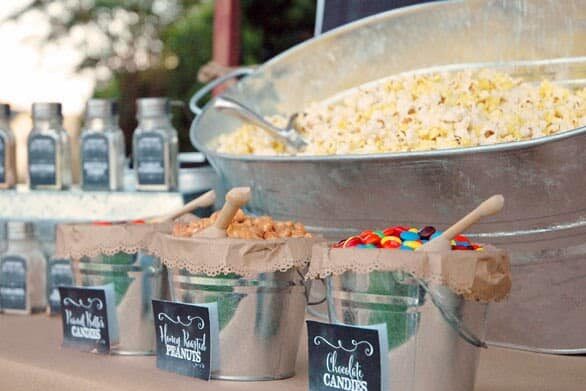 59. Potato Bar – A potato bar is a super easy and inexpensive way to feed a large number of people, and the topping combinations can get really wild.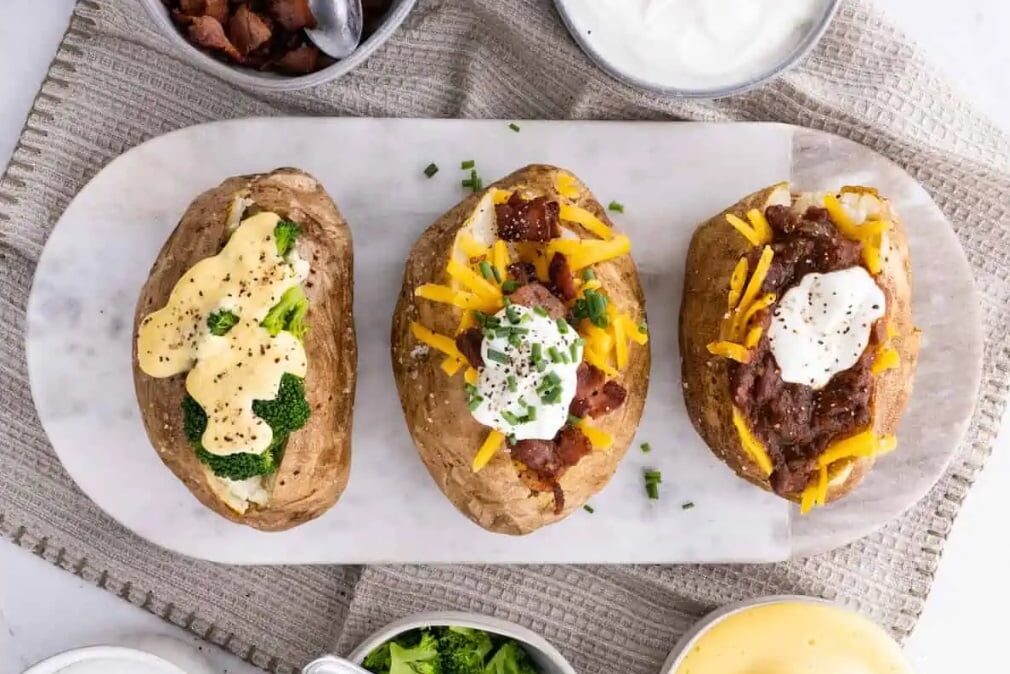 60. Salad Bar – We love this idea for creating your own salad bar for a get-together or party. These serving bowls are perfect for all the mix-ins!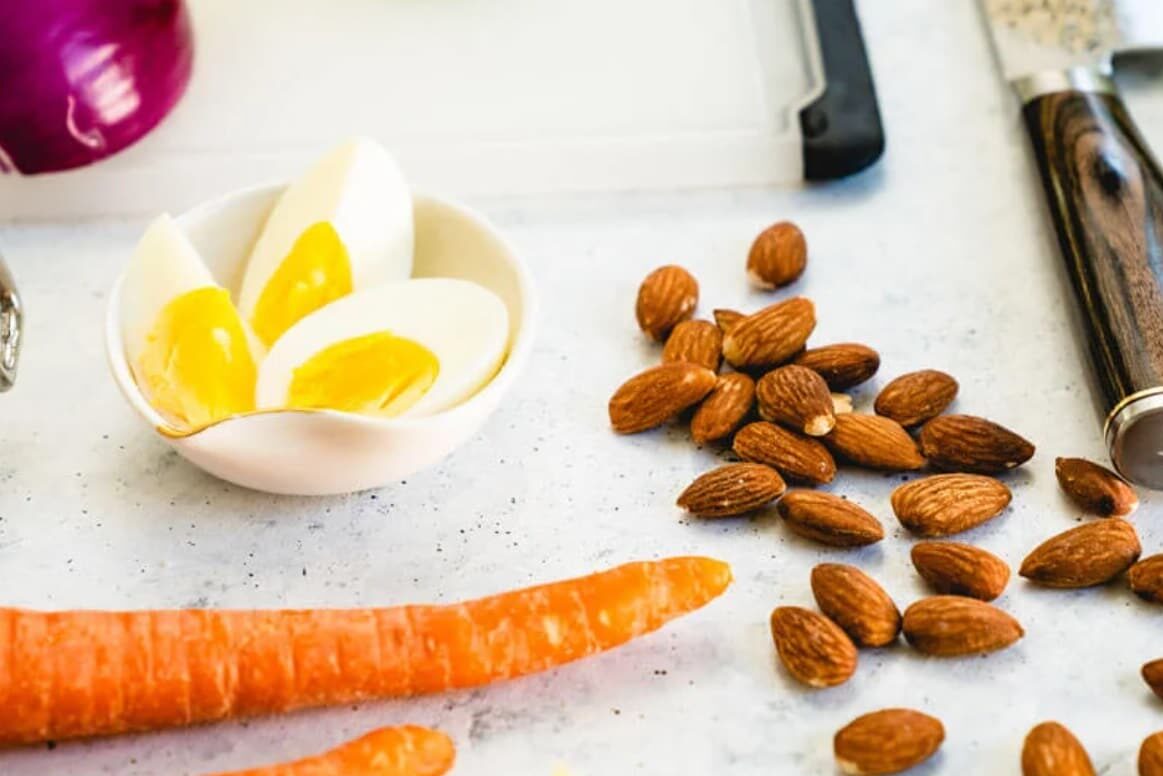 61. Extra Special Grilled Cheese Bar – Have you ever seen grilled cheese like this before? This looks so yummy, and the options are endless!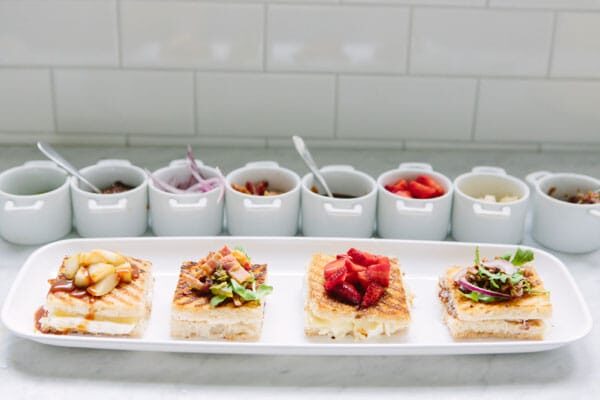 62. Yogurt Bar – This is perfect for a crowd at breakfast.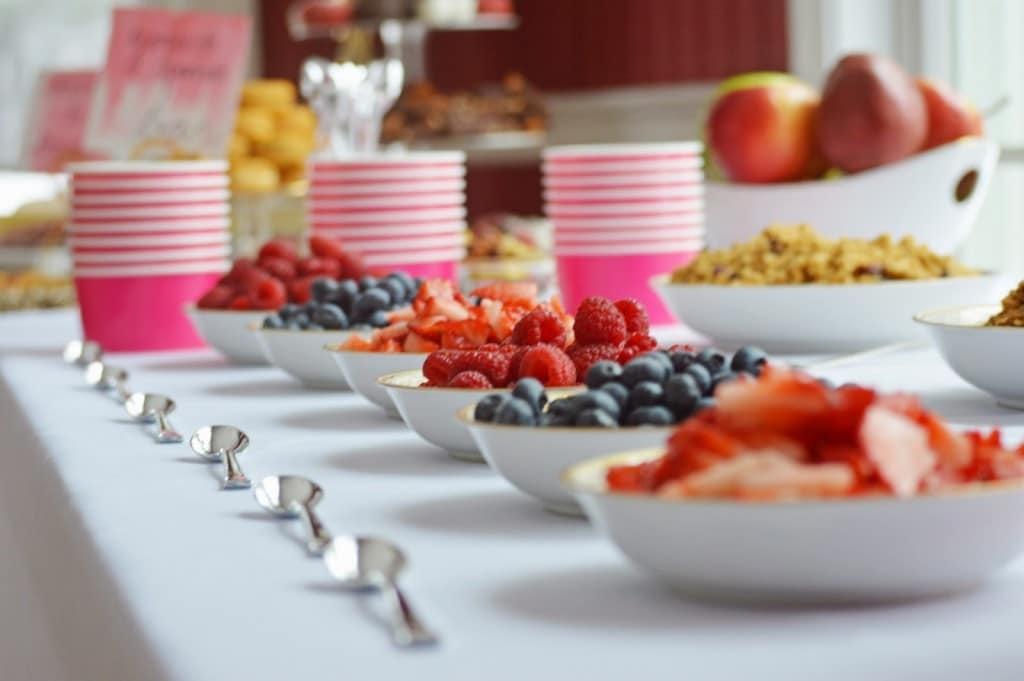 63. Pancake Bar – If you're looking for a breakfast or brunch bar, a pancake bar is the way to go.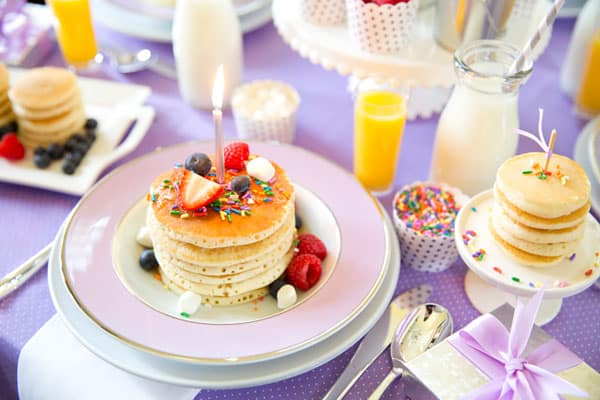 64. Biscuit Bar – Who doesn't love the idea of buttery biscuits! This could be a great brunch idea.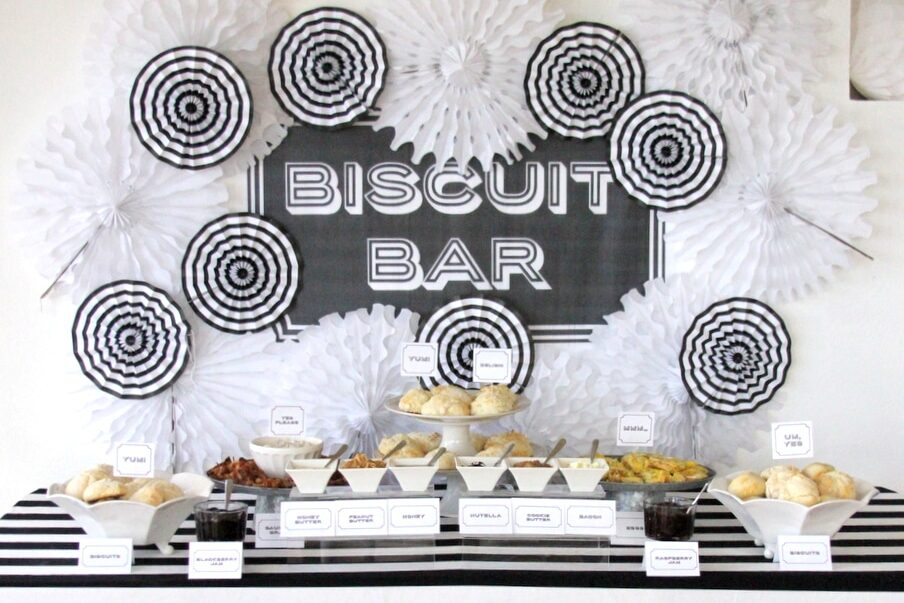 65. Bruschetta Bar – Bruschetta makes for the perfect app AND the crowd can have it exactly how they want it.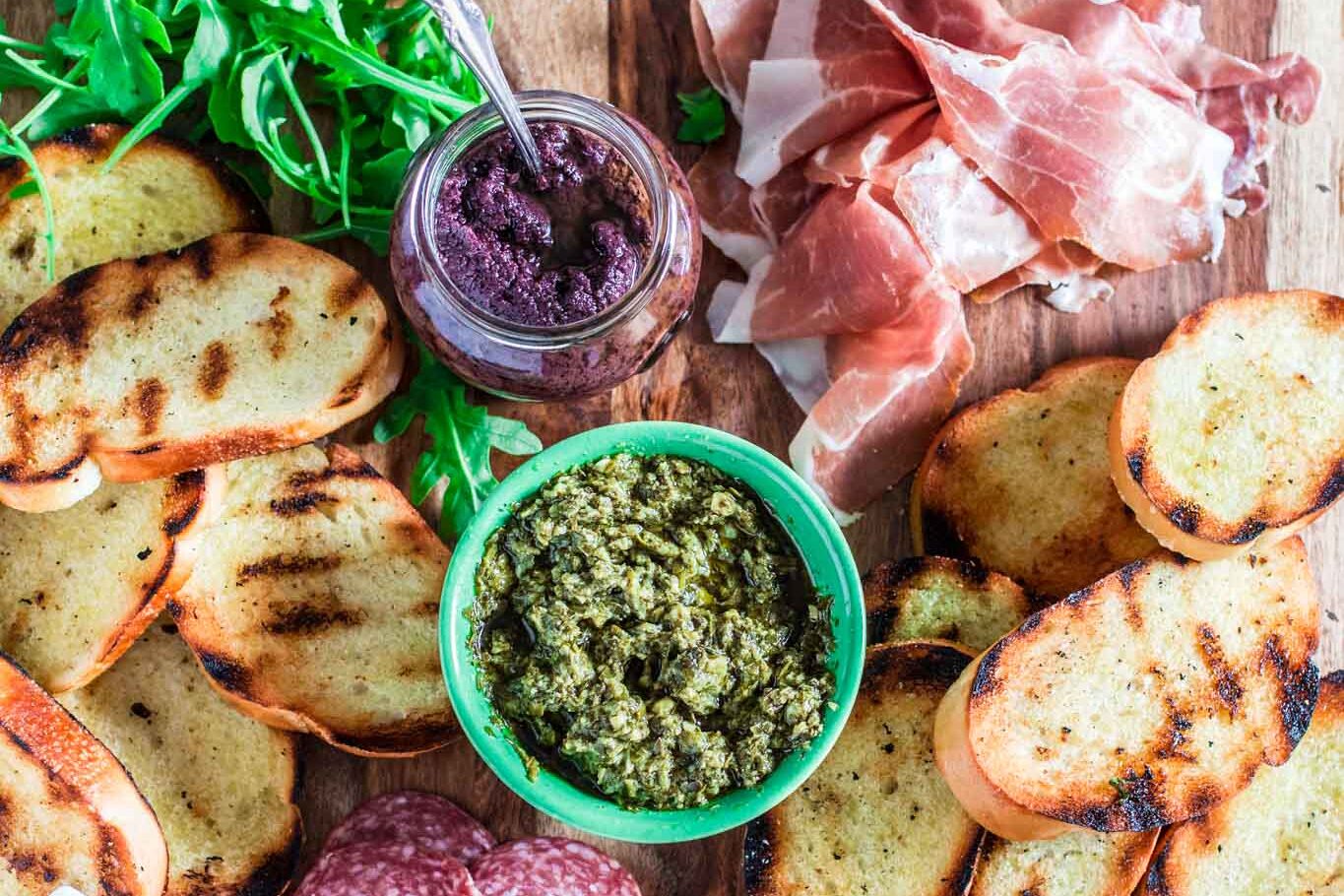 66. Hot Dog Bar – A gourmet hot dog bar is tons of fun, and this link even includes printable recipes.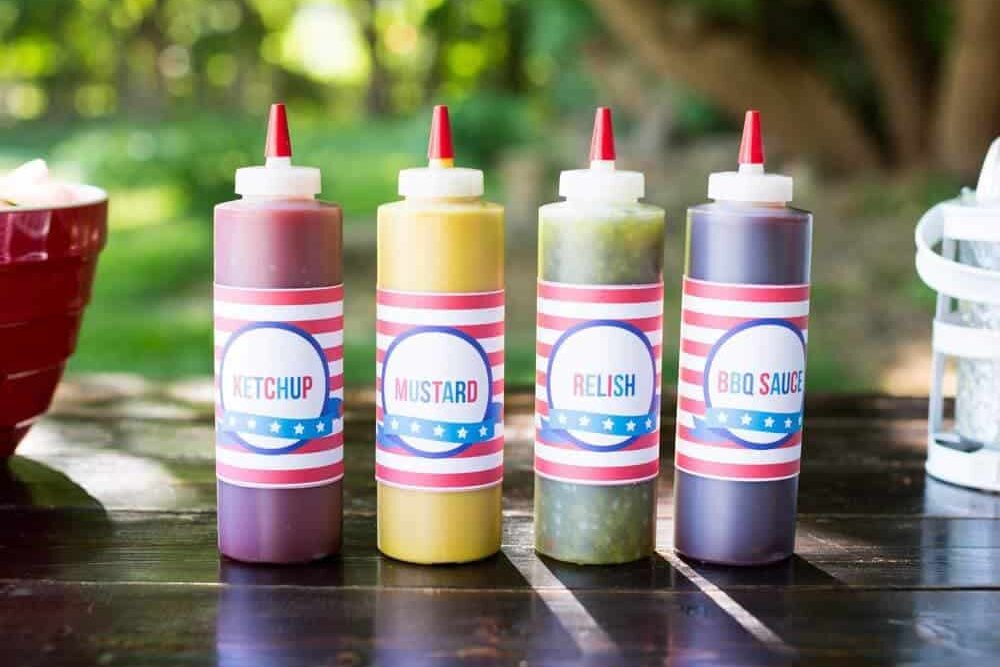 67. Waffle Bar – Pull out the waffle maker and bring on the party!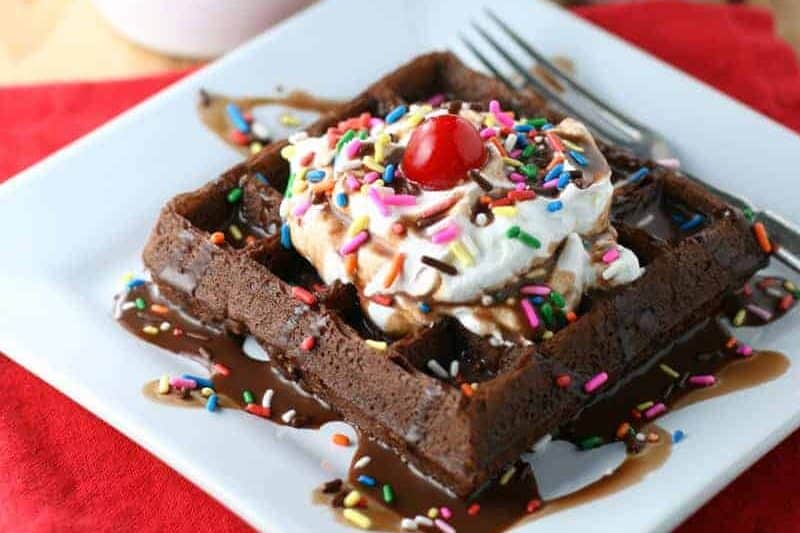 68. Burger Bar – Let your guests make their own gourmet burger by choosing from a variety of bun options and burger toppings.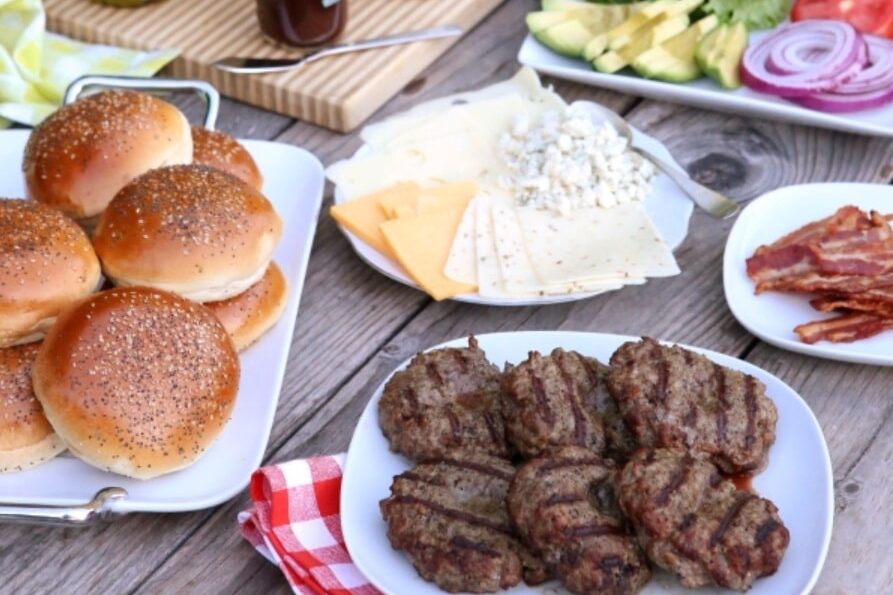 Potluck-Friendly Easy Meals for Large Groups
Party season is fast approaching, and I'm always looking for some unique potluck dishes to take to share with friends and family.
69. Party Burgers – The sauce is what makes these burgers extra tasty.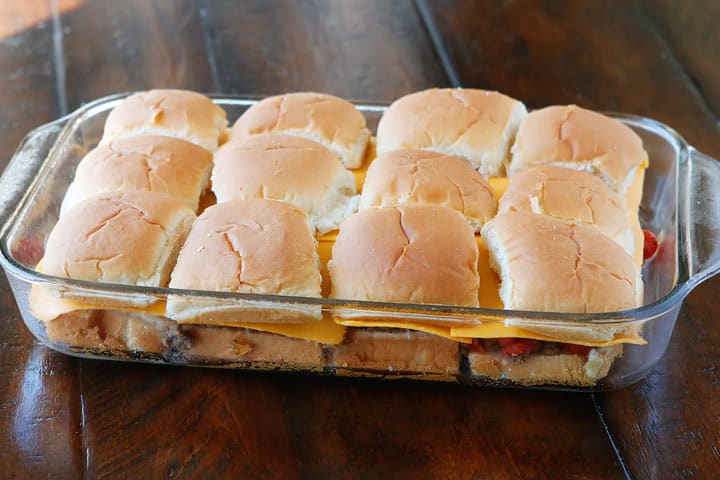 70. Frogeye Salad – Try doubling this tasty treat if your crowd is extra large.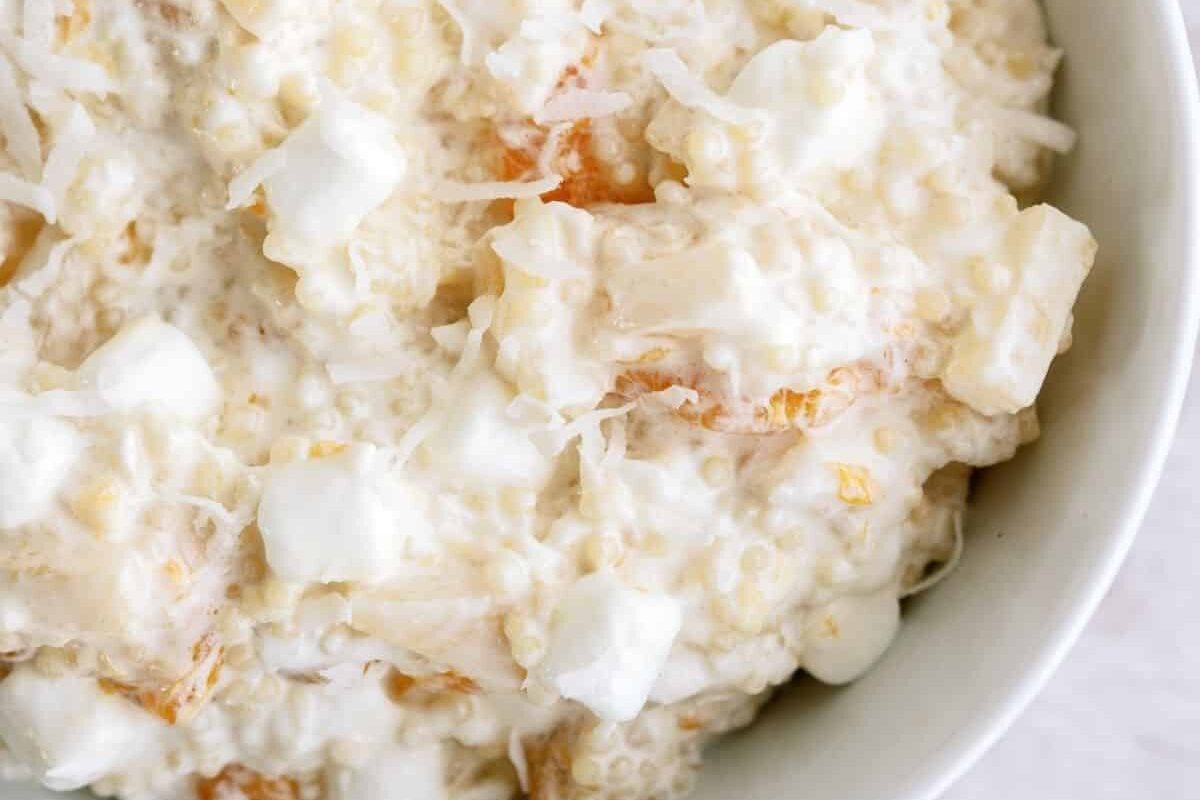 71. Buffalo Chicken Salad – Check out this easy slider idea to feed a whole lotta people.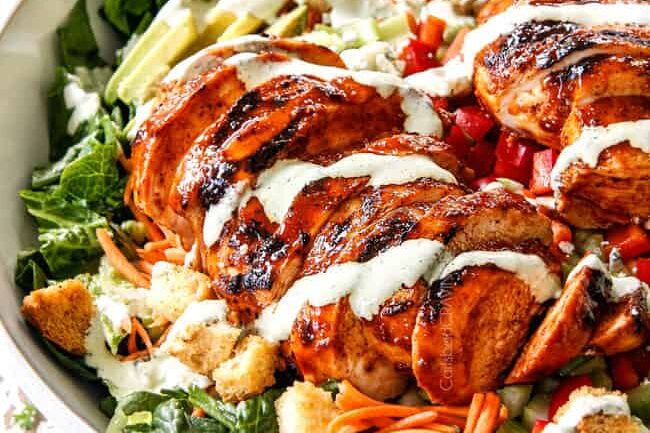 72. Chicken Tender Sliders – Try whipping up a big batch of sliders at once to save a ton of time!
73. Mini Pizza Pretzels – For a party with lots of kids, or even kids at heart, these are perfect.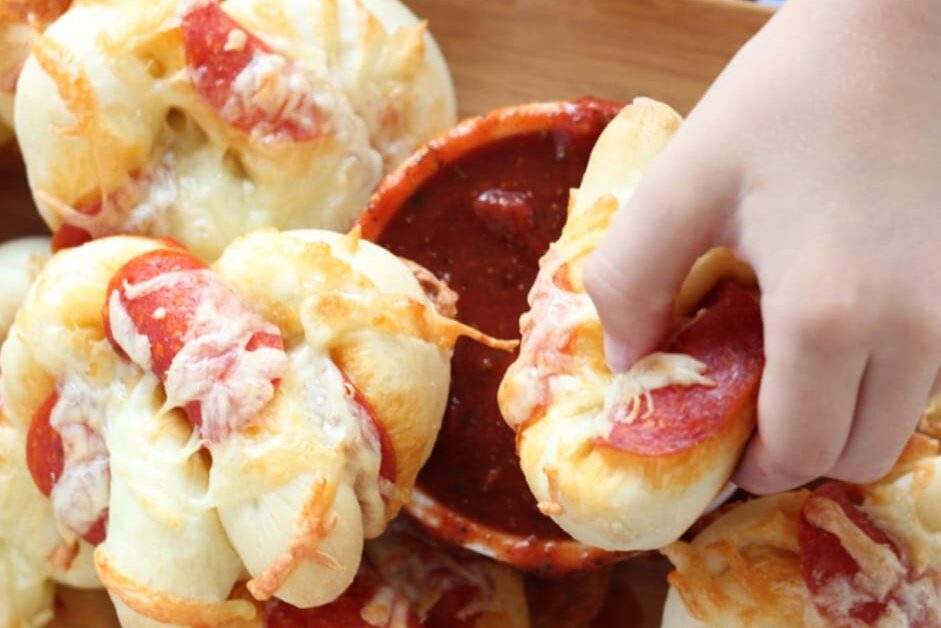 74. Potato Salad – It isn't a potluck without potato salad!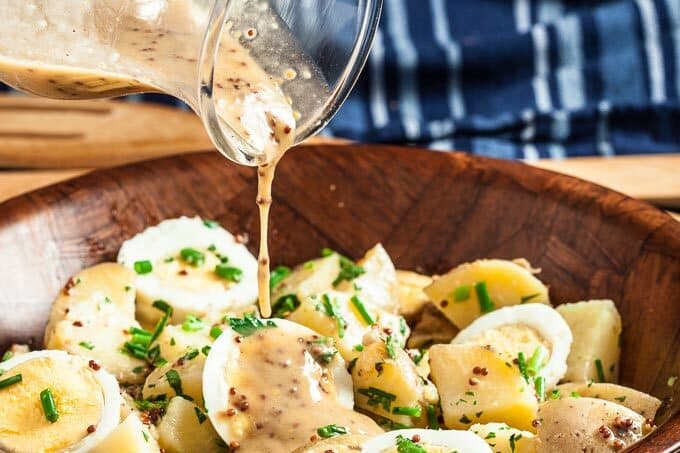 75. Sheet Pan Fajitas – Fajitas are always a hit, and now you can make them on a sheet pan.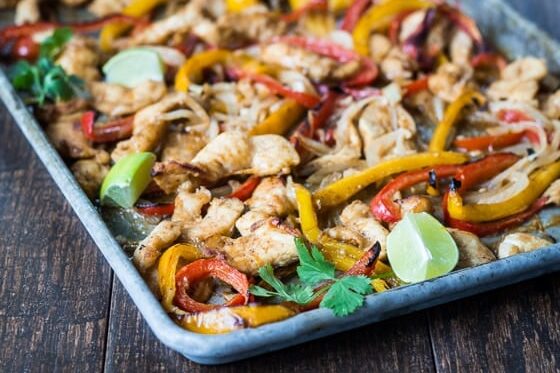 76. Bacon Ranch Pasta Salad – Bacon, pasta, and ranch (plus a few other ingredients) combine to make one tasty salad.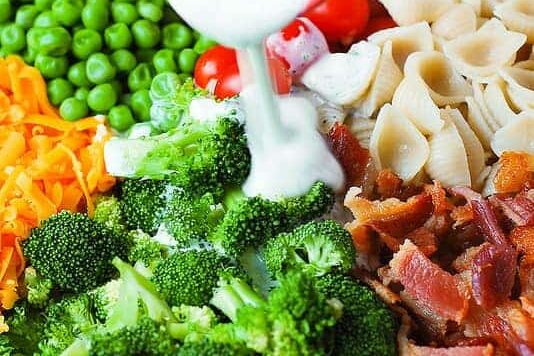 77. Bacon Wrapped Green Beans – We love how easy the prep is for this!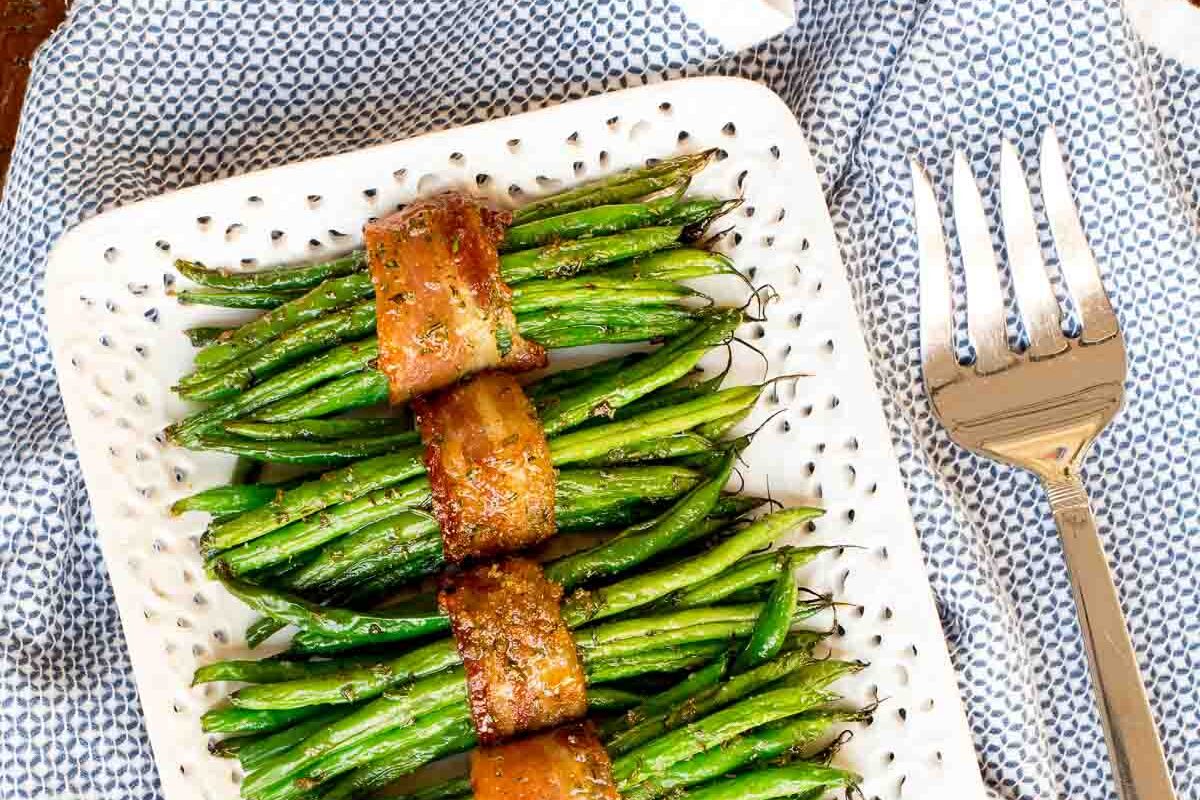 78. Italian Sandwiches – This recipe has layers of pepperoni, salami, ham, giardiniera, and mozzarella tucked into a sandwich roll and baked to melty perfection.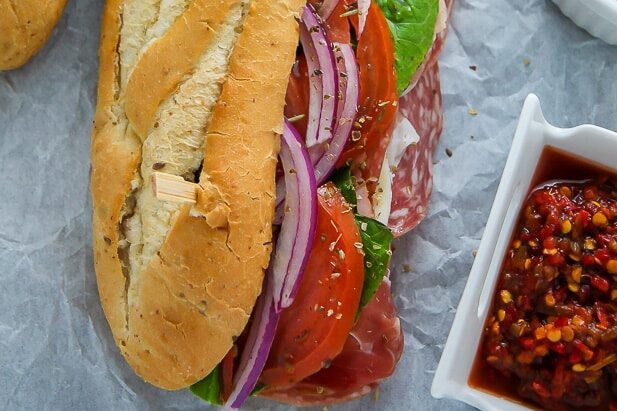 79. Sweet Potato Casserole – This southern dish will be one that the crowd can't stop eating!
80. Hash Brown Casserole – This yummy side dish could go with ANY meal, which makes it perfect for potlucks.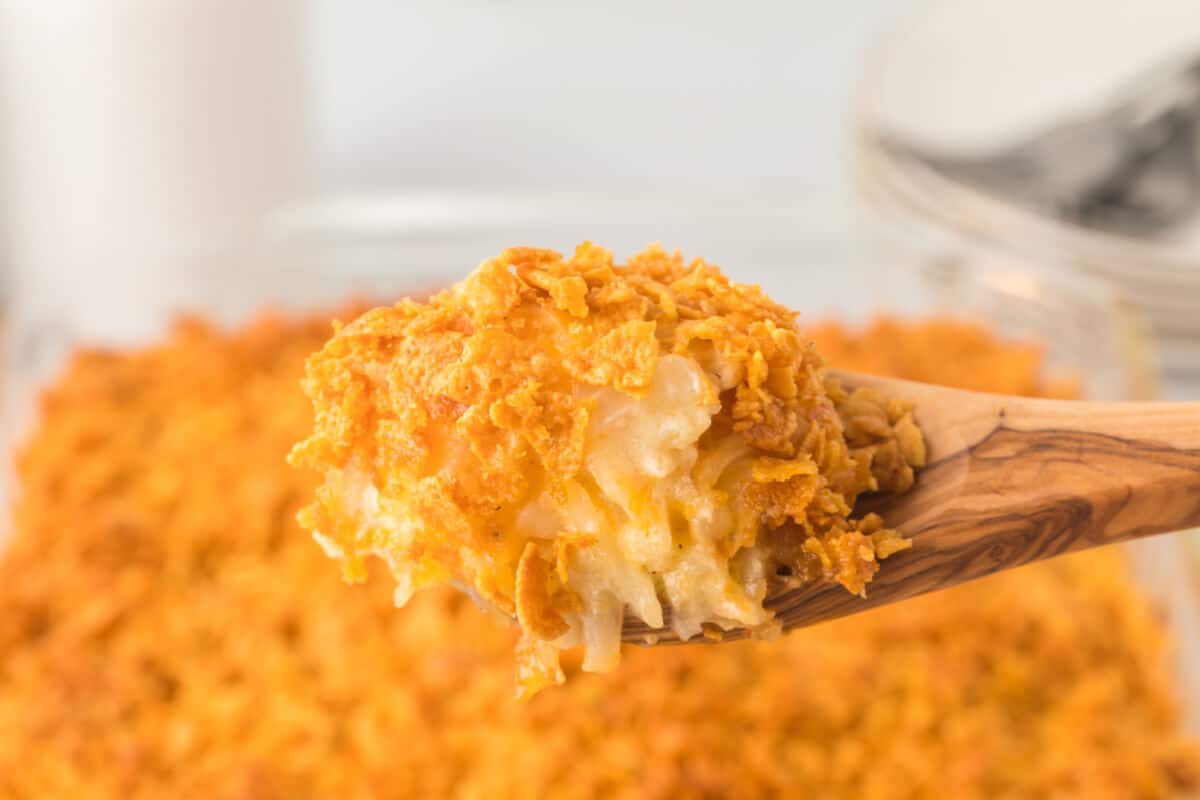 81. Baked Macaroni and Cheese – What is better than cheesy, comfort food? Try serving them in these darling casserole dishes.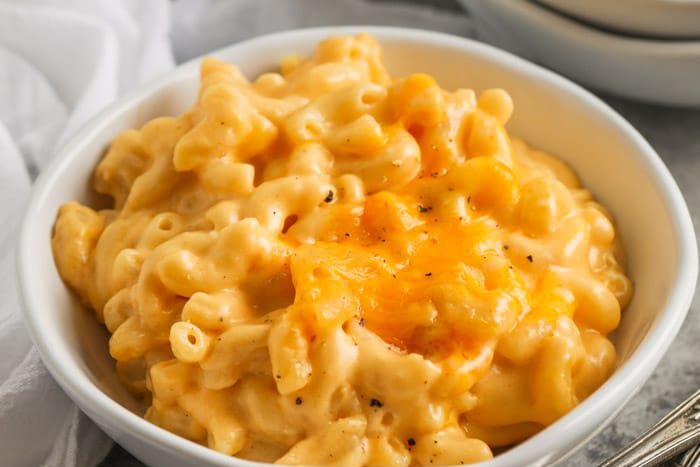 82. Caesar Green Bean Salad – Even kids will eat this one up because the flavor is so on point.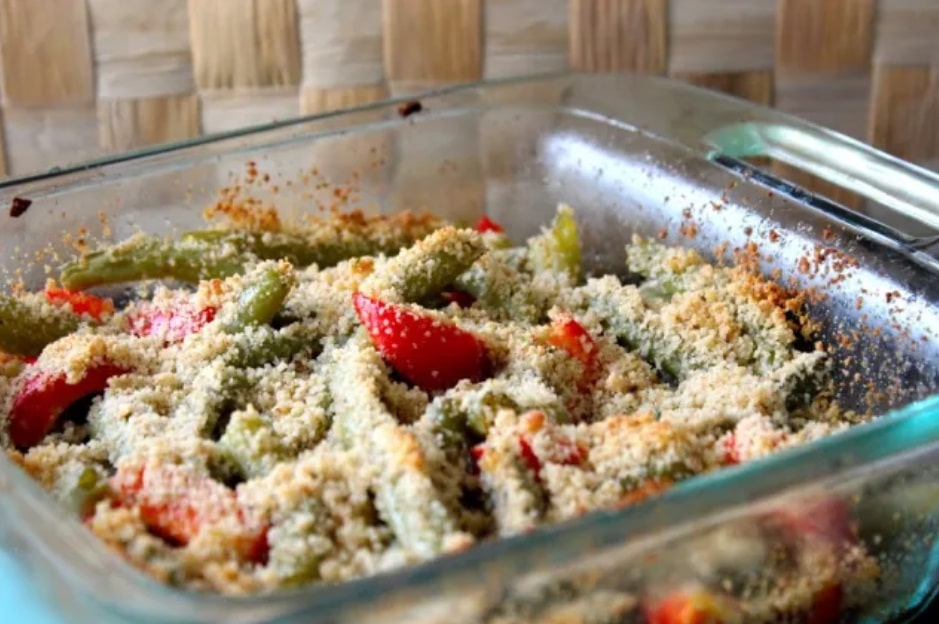 83. Walking Tacos – Make your taco meat and toppings, and then grab a bag of chips!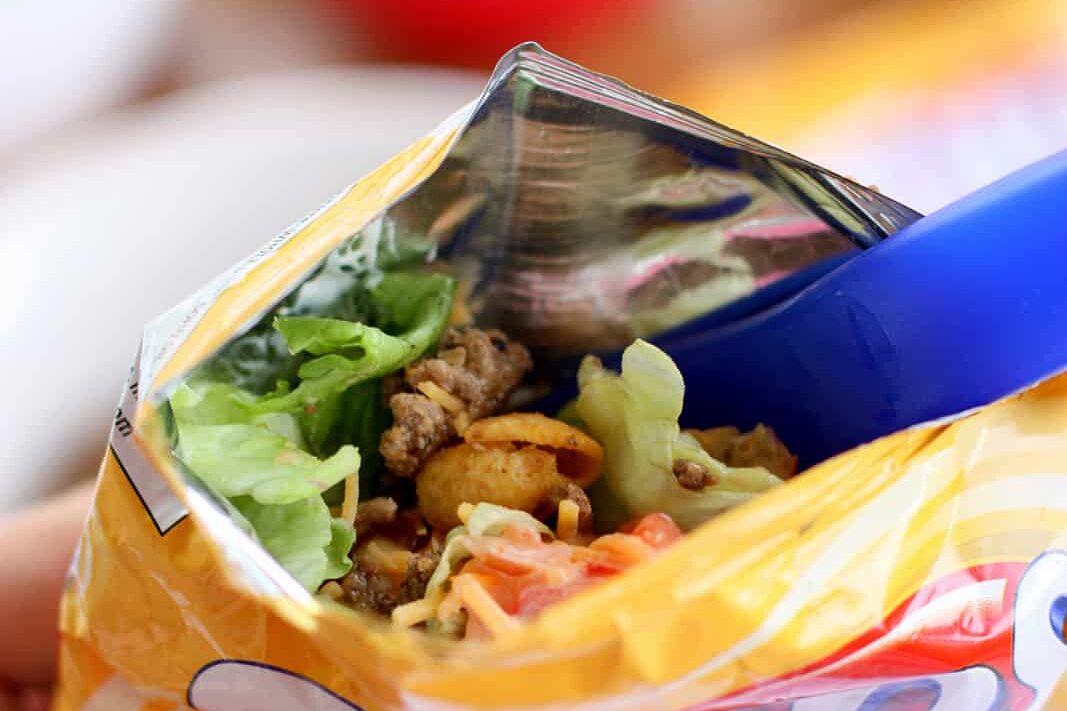 84. 7 Layer Salad – This recipe is simple but beautiful and a true potluck staple.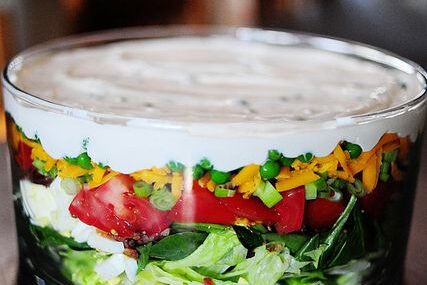 85. Pizza Casserole – This neat idea is a pizza in casserole form, and we think it's one of the BEST meals for a crowd.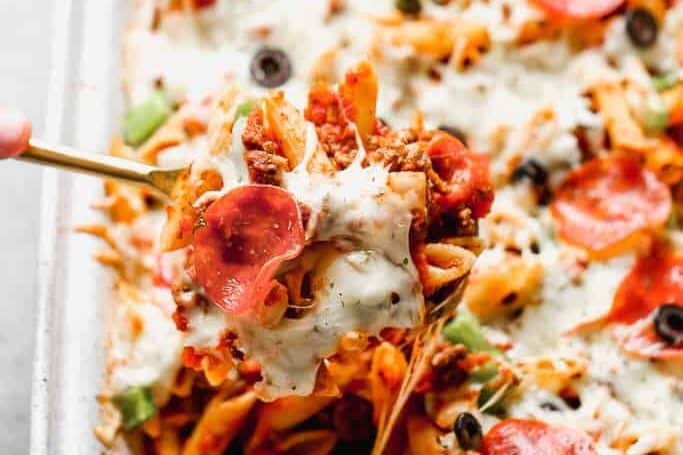 86. Broccoli and Cauliflower Salad – There are always so many options at a potluck, but here is one that's somewhat healthy.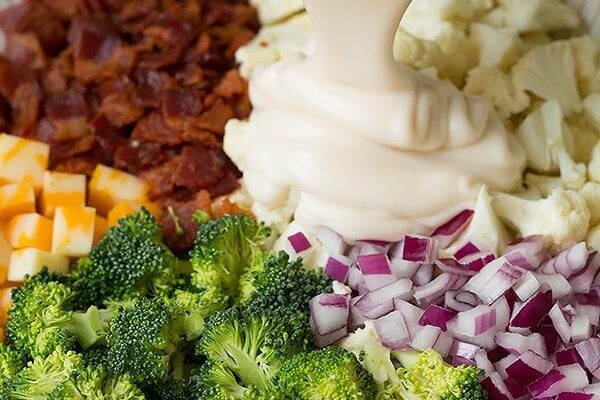 Easy Dessert Meals for Large Groups
We saved the best meals for a crowd for last! After all, there's nothing better than a little something sweet.
87. Oreo Truffles – Set out some delicious Oreo truffles, and you'll be a crowd favorite for sure.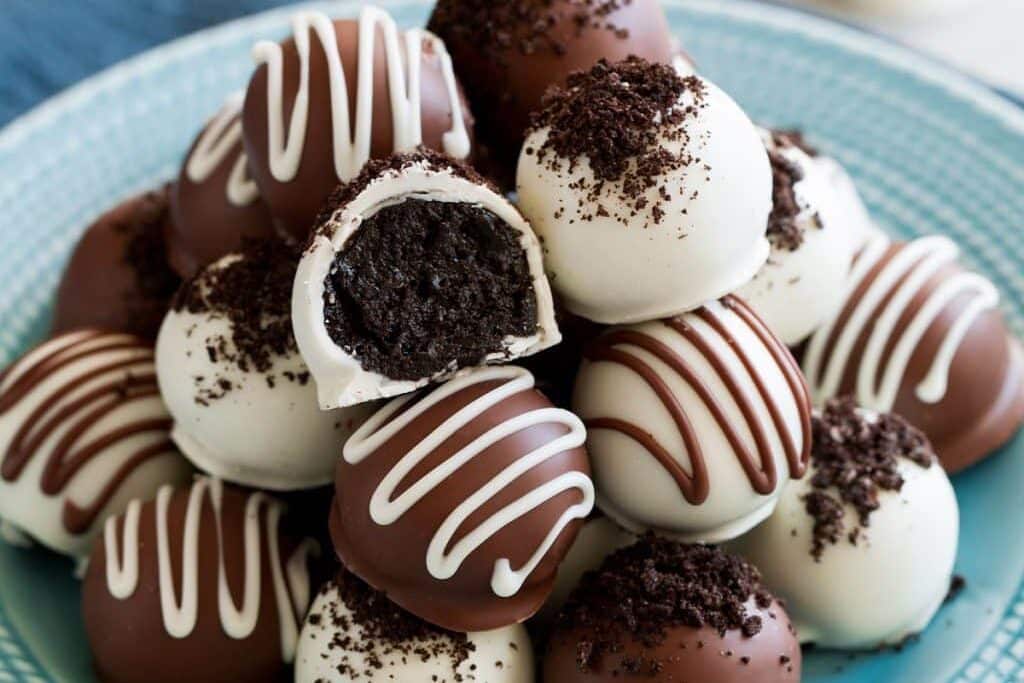 88. Brownie Pudding – This is for the chocolate lovers!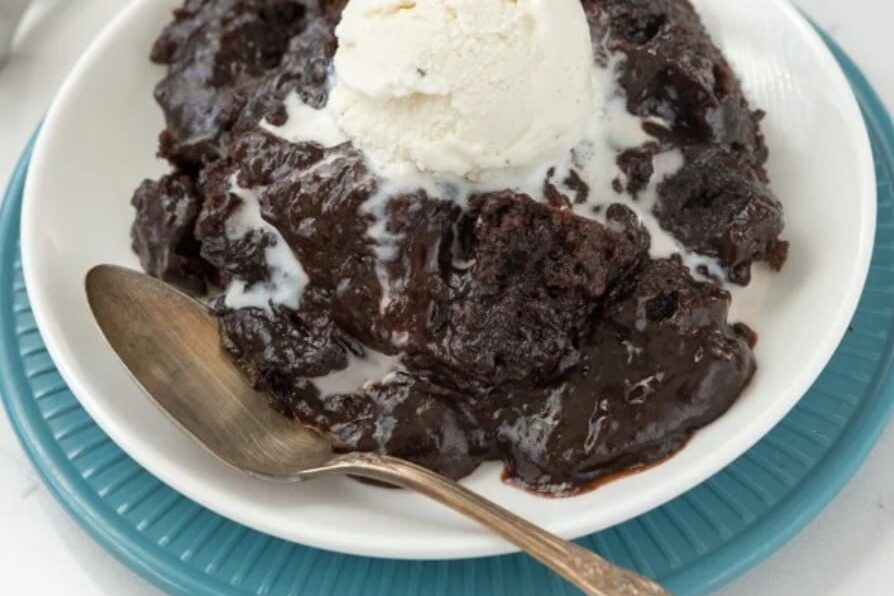 89. Brownie Batter Cheeseball – If you are a fan of cheeseballs, you might want to try out this decadent brownie batter cheesecake.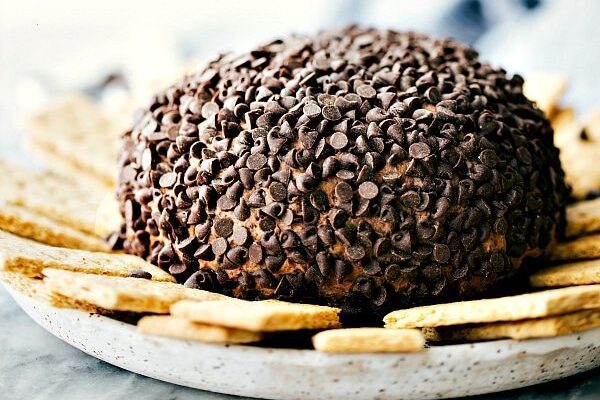 90. Ice Cream Sundae Bar – Try letting each guest make their own ice cream sundae! The delicious toppings and combinations really are endless, just make sure to include a variety of candies and syrups.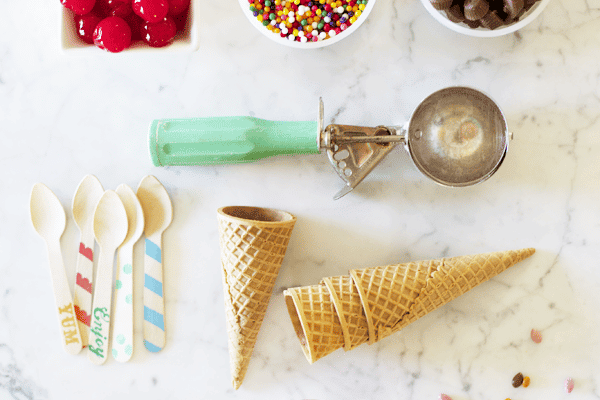 91. Ice Cream Sandwich Bar – This gorgeous idea is full of tips for pulling off your own ice cream sandwich bar.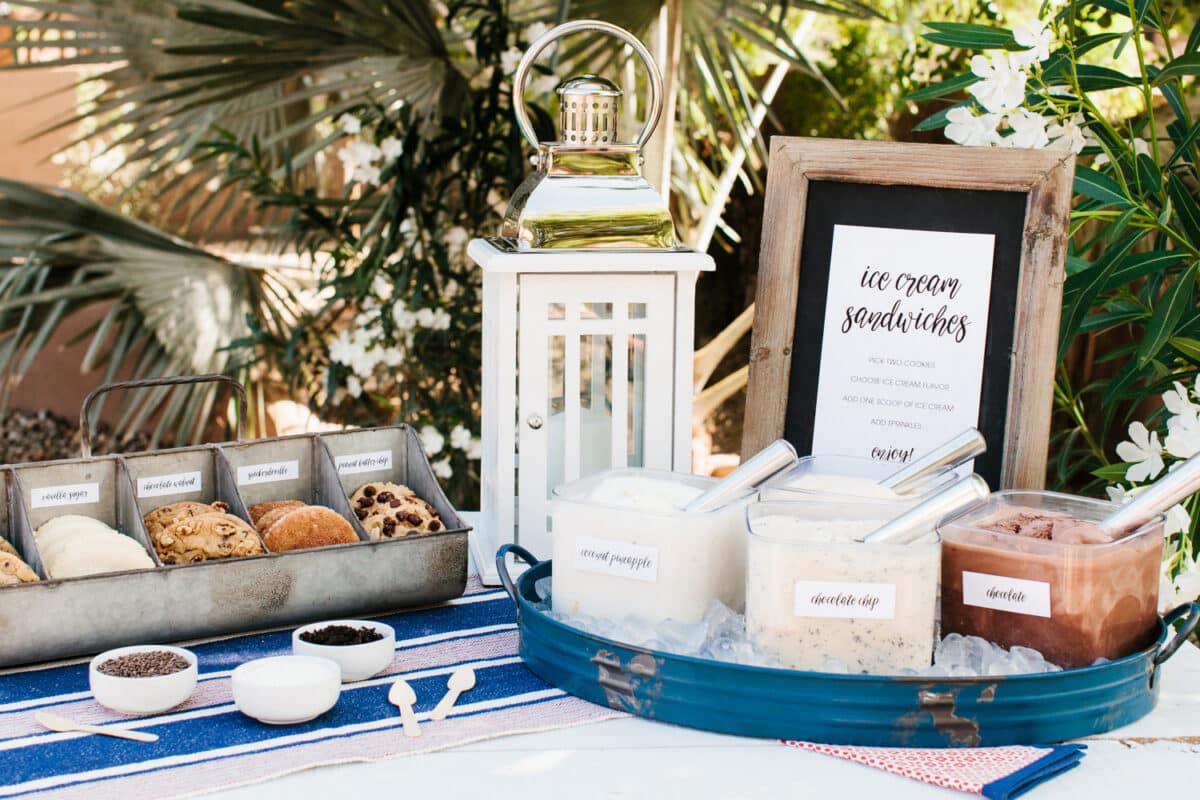 92. Frozen Mint Brownie Bars – The layers in this dessert are not only beautiful but oh-so-tasty.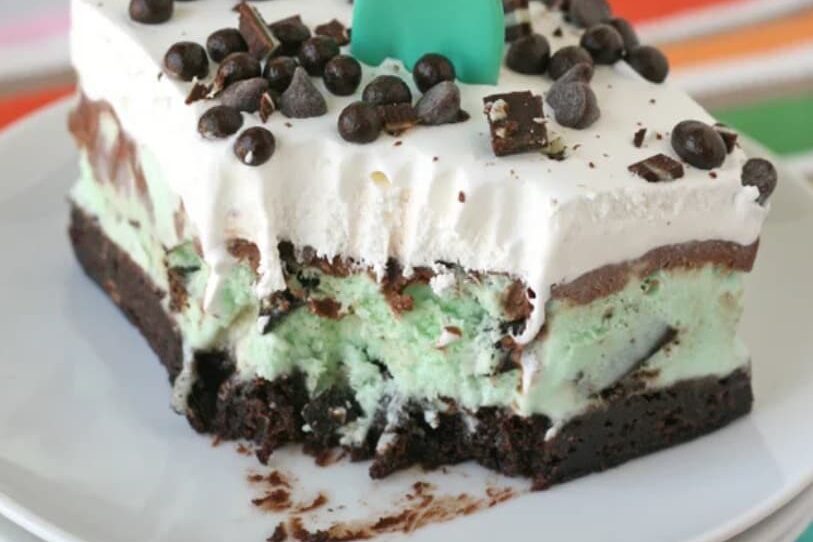 93. Chocolate Fruit Dip – You only need 5 ingredients to make this deliciously chocolately dip.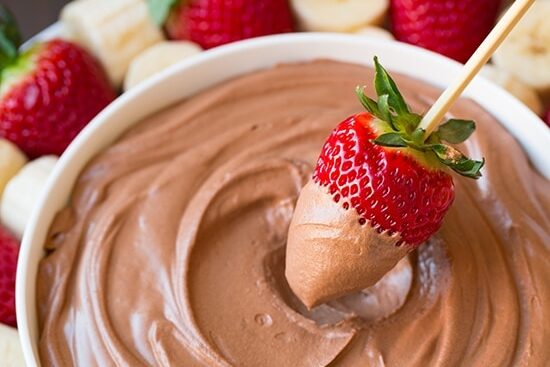 94. Oatmeal Cookie Bar – This COULD feed a crowd if you have enough self-control not to eat the whole pan yourself!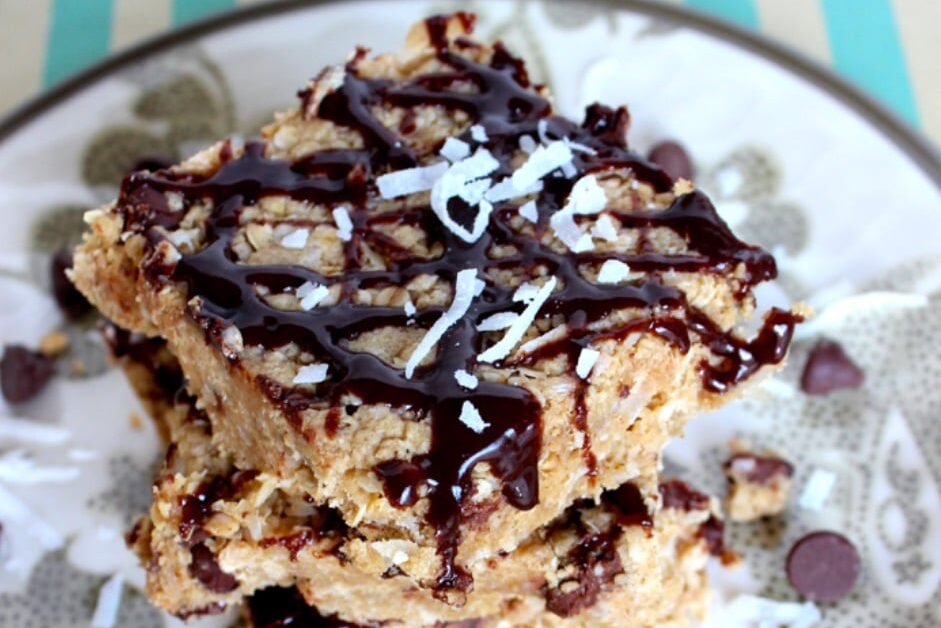 95. White Chocolate Peanut Butter Caramel Corn – Caramel popcorn is the perfect treat for a party. Try popping it in some cute popcorn bags.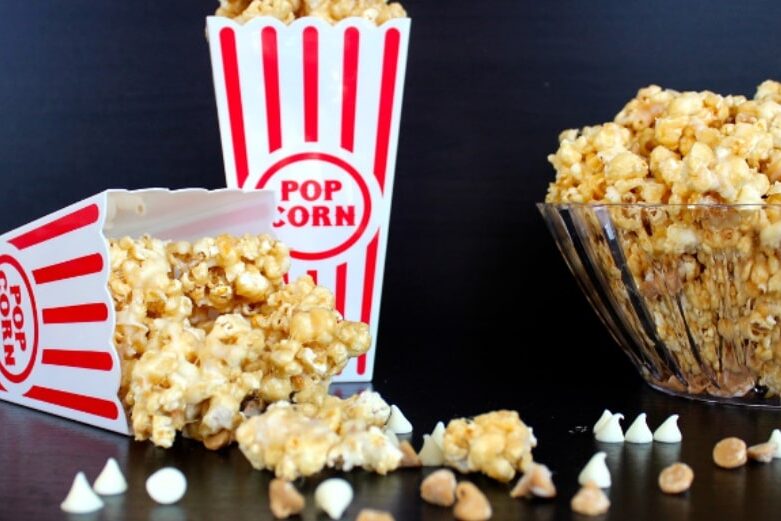 96. Dump Cake – This cake is easy and such a hit with a crowd.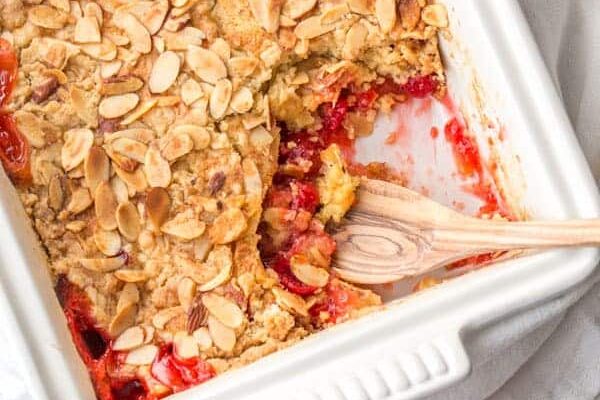 97. Pumpkin Slab Pie – Easily feed a crowd with this slab pie. It has all the deliciousness of traditionally-made pie but with more servings per pan.
98. Banana Pudding Poke Cake – We're obsessed with this little twist on a traditional banana pudding that everyone will love.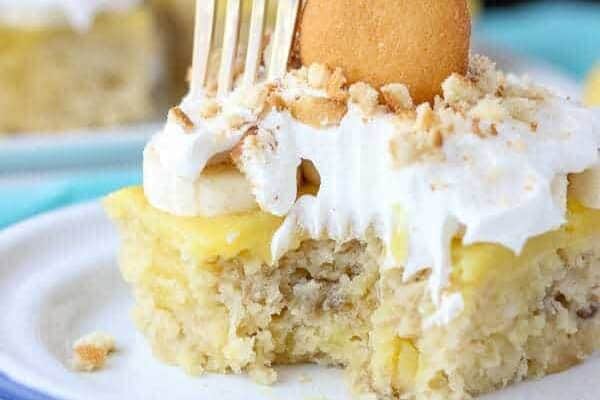 99. Mango Coconut Icebox Cake – This is SUCH an easy recipe. You can whip up a couple in just a few minutes.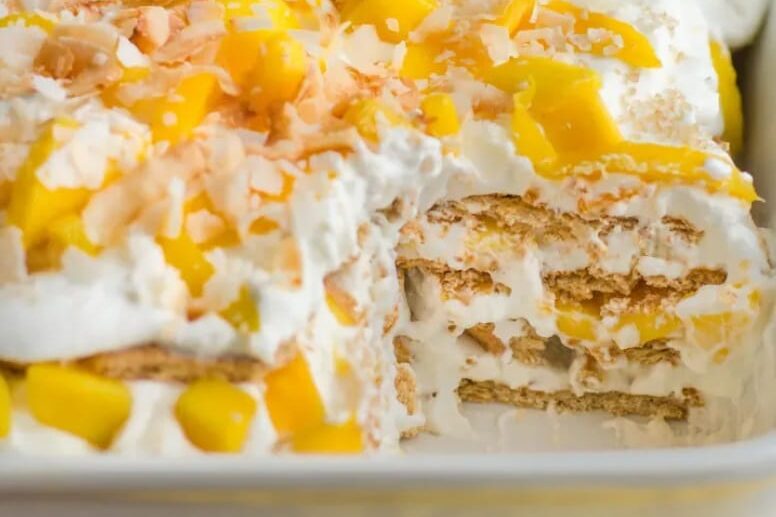 100. Build Your Own Fruit Pizza – Try letting your guests build their own mini fruit pizza using sugar cookies!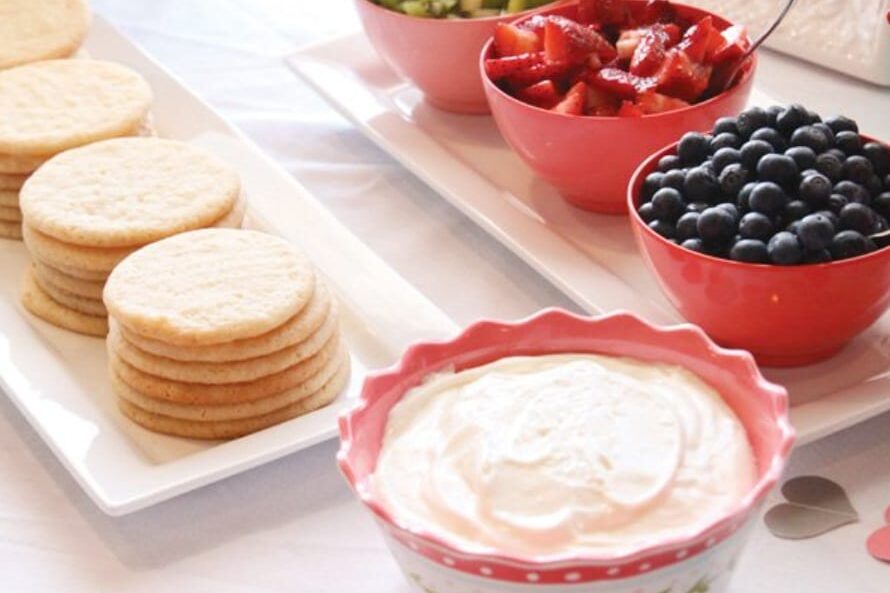 101. Caramel Apple Bar – Slice up some apples, pop them on a stick, and arrange a variety of toppings in muffin tins for easy dipping.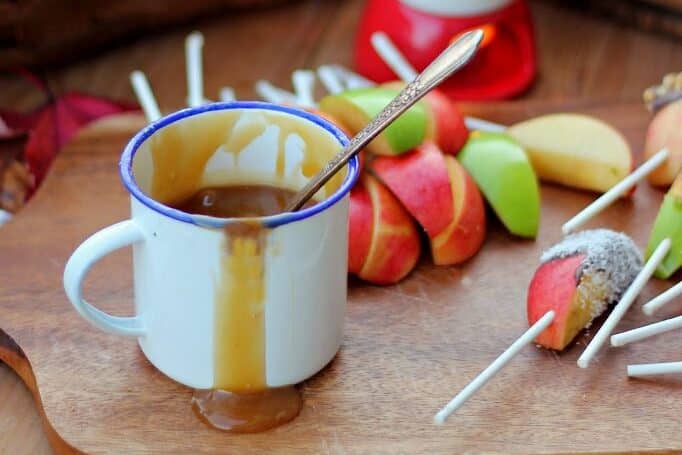 If you're looking for even more fun food ideas, be sure and check out our list of 25 Easy Dinner Ideas for Two, and 101 of the Best Romantic Anniversary Dinner Ideas.