ROMANTIC & EASY DINNER IDEAS FOR COUPLES
Whether you're looking for a romantic Valentine's date idea or just something to spruce up a weeknight, we've got 25 dinner ideas for you to choose from! Pick any of these easy dinner ideas for two, or mix and match for a romantic date night!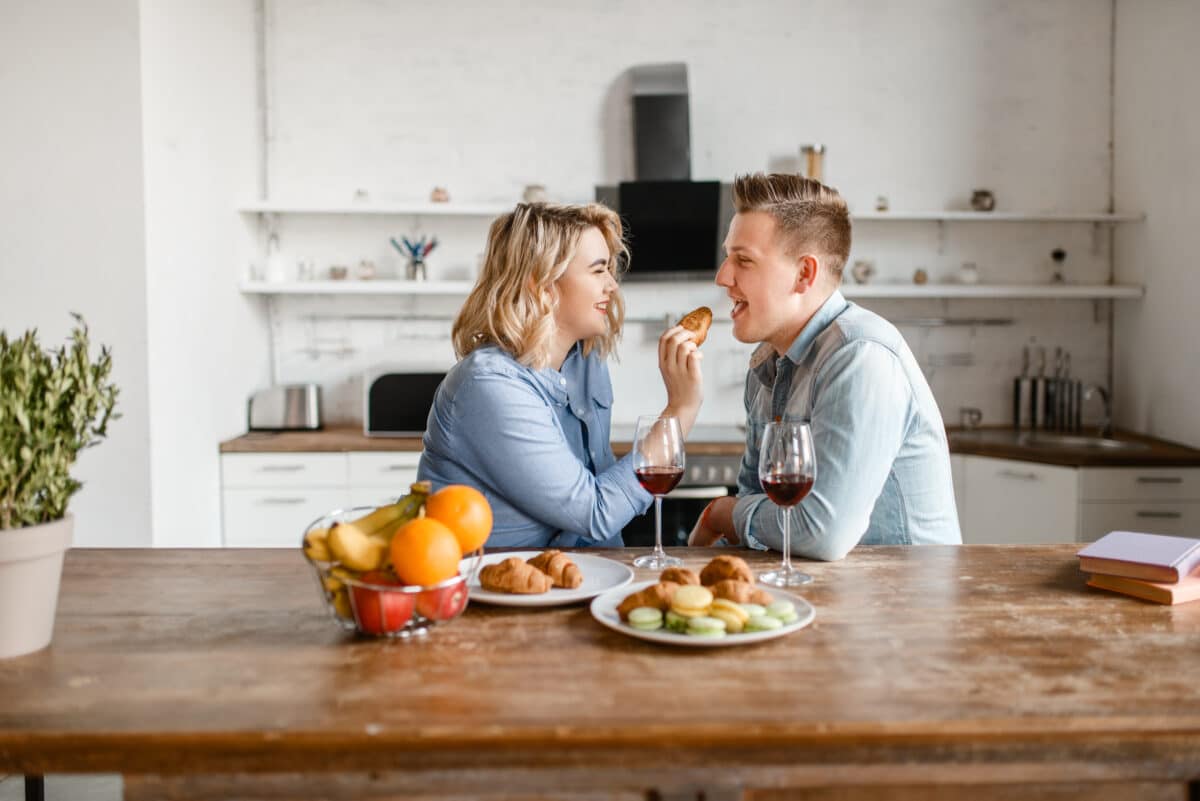 Disclaimer: This post contains affiliate links. To learn more about 'em, click here.
Before we dive in, we think any regular meal with your spouse can be turned into an easy at-home date when you're intentional about it! We love using Territory Meals for convenient, delicious, and affordable meal delivery. They have so many options and recipes that are perfect for two!
Now let's get into some romantic, easy, and delicious meal ideas for couples! We've separated the ideas into categories so you can jump right to what you're looking for!
Table of Contents
SET THE MOOD FOR DINNER
1. Romantic Lighting – Everything looks better with some twinkle lights. String some lights around or add some tea light candles. This is definitely number one for romantic dinner ideas!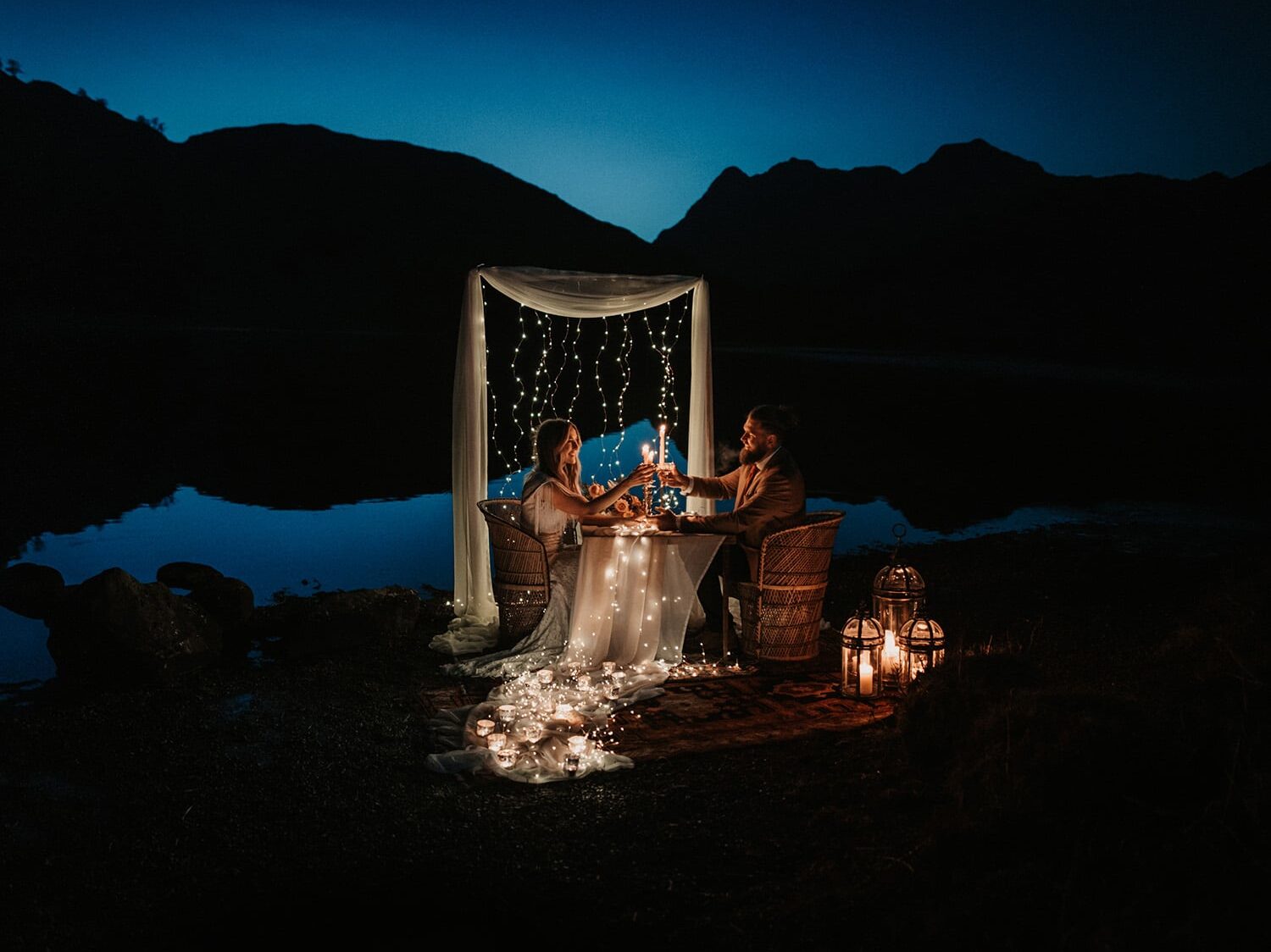 2. Table Settings – Break out the fancy china and cloth napkins to give this dinner a little extra something-something before you've even taken your first bite!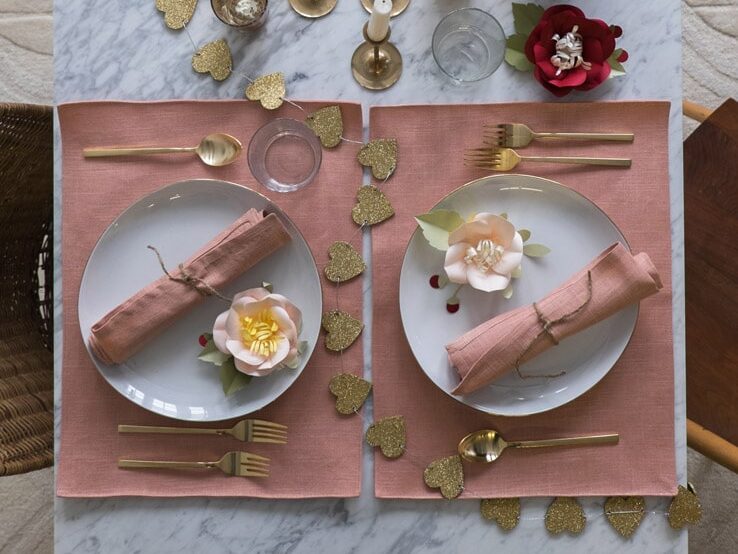 3. Recreate your First Date – or a meal from your honeymoon, the night you got engaged, your wedding dinner … you get the idea!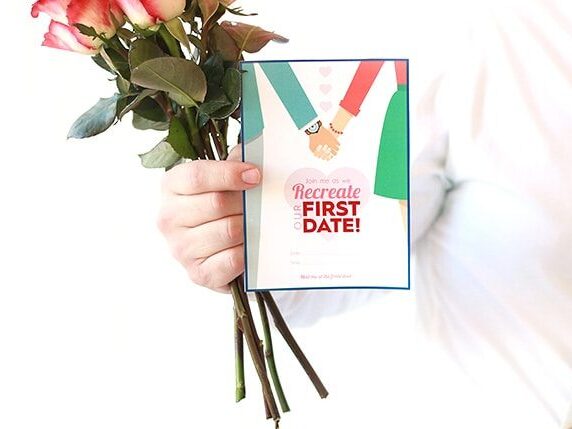 4. Rose Petals – Decorate with rose petals on the table, the bed, in the bathtub, or as a trail leading to wherever you want to go.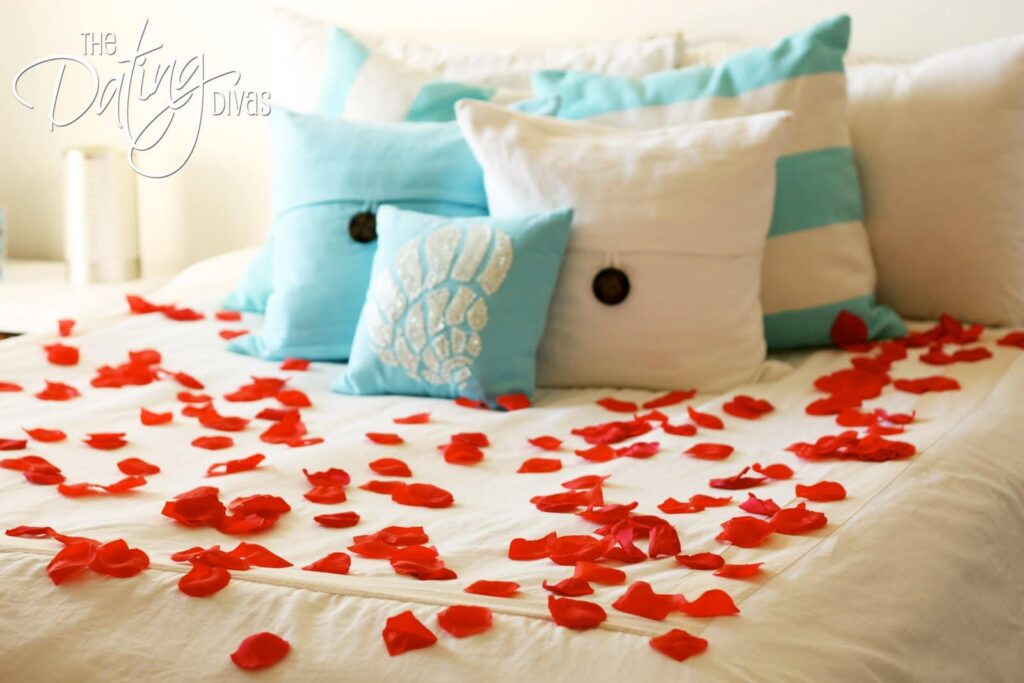 5. Couple's Cafe – Consider this customized dining experience for true romance. I LOVE this cute date idea.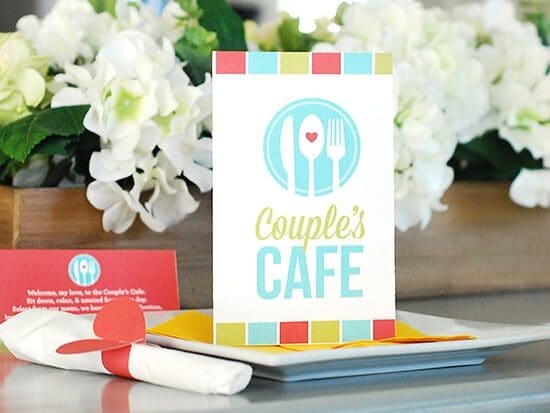 6. Romantic Rooftop Date – Why eat at the dinner table when you can mix things up and make it feel extra special? I love this idea for a romantic and totally unique dinner date, but if your rooftop isn't compatible, try your back porch, the kid's treehouse, or even your driveway! Anything can be romantic if you set the mood right.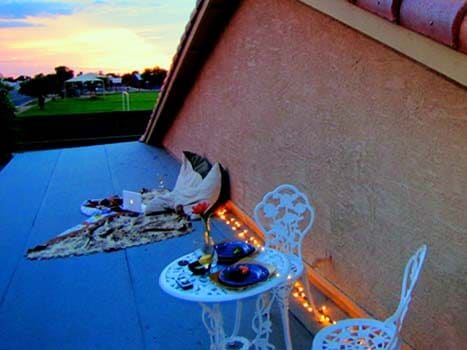 Make sure to also check out our Romantic Dinner Playlist for some background music!
SIMPLE & EASY AT HOME DINNER IDEAS
7. Charcuterie Board with Meat Flowers – A totally photo-worthy and surprisingly simple prep meal! This idea is one of those great healthy dinner ideas for two because it's customizable to your diet preferences. Try a romantic charcuterie board in bed with your favorite movie and some sparkling cider!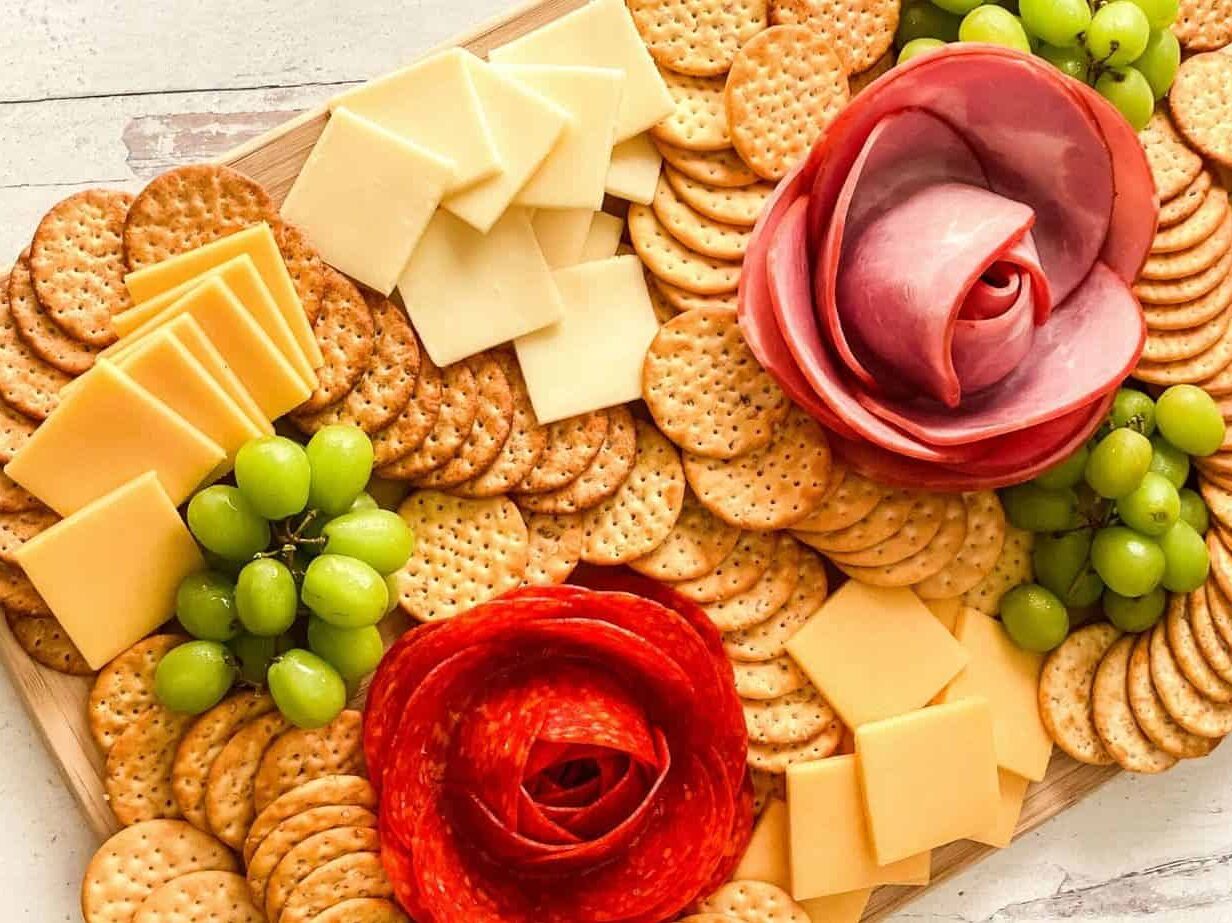 8. Fondue Bar – Sometimes after a week of grabbing my kids 10,000 snacks, I just can't bring myself to spend another second in the kitchen – but I will always make time for fondue! Ditch the idea of a fancy dinner and try this fun fondue instead!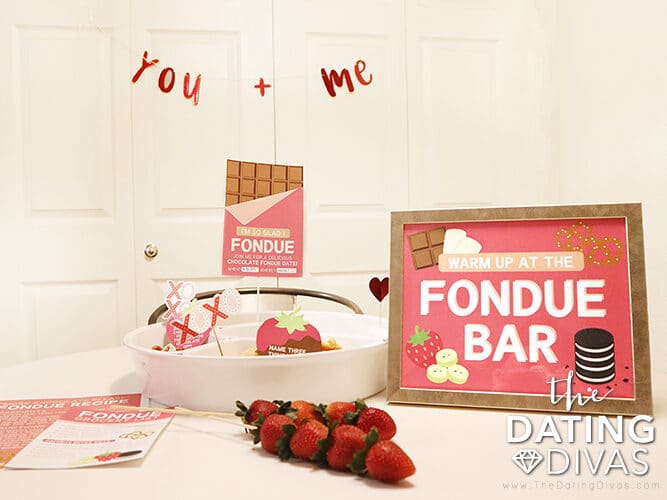 9. At-Home Picnic – There is nothing simpler than a sandwich and nothing sweeter than a picnic at home! You can make it extra cozy with blankets and pillows. This one might be at the top of my list for romantic dinner ideas.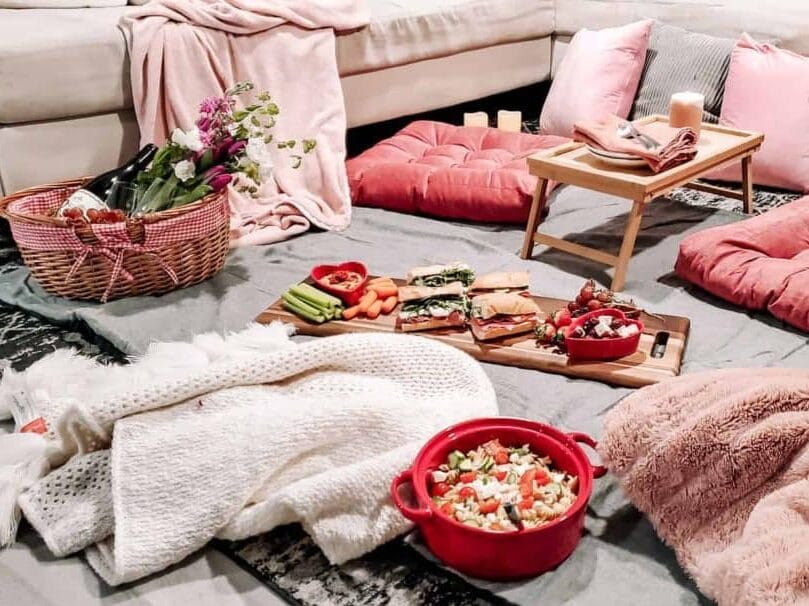 COOKING AT HOME
10. Let Your Kids Cook Dinner – Quite possibly the best idea you'll ever hear – let your kids cook you dinner while you cuddle with your sweetie and watch a movie! I love this site for offering suggestions for meals that kids can cook based on their age.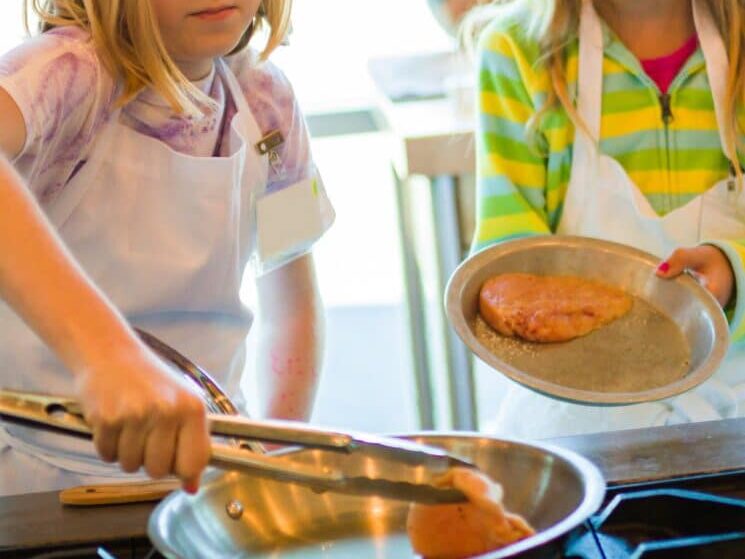 11. Cook Together – There are so many fun ideas here to make cooking together more romantic, but I absolutely adore the concept of cooking each other's favorite meal simultaneously!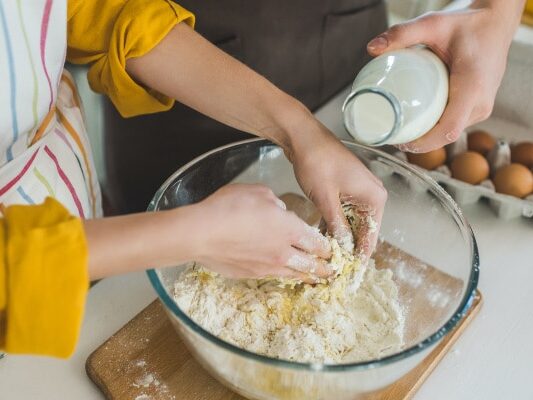 12. Pizza & a Pizzookie – Grab yourself a cast iron skillet and make your favorite pizza (half & half if you can't agree on a favorite.) Then make a delicious pizzookie for dessert!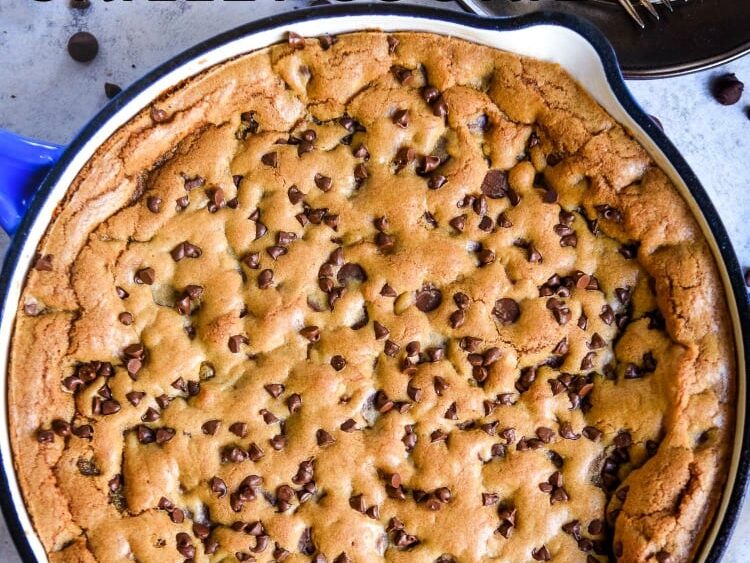 13. Your Favorite Restaurant Copycats – Research some copycat recipes for your restaurant favorites. (Trust me, these Texas Roadhouse rolls with cinnamon honey butter are delicious!) Try making something from the restaurant where you had your first date, got engaged, or had your rehearsal dinner.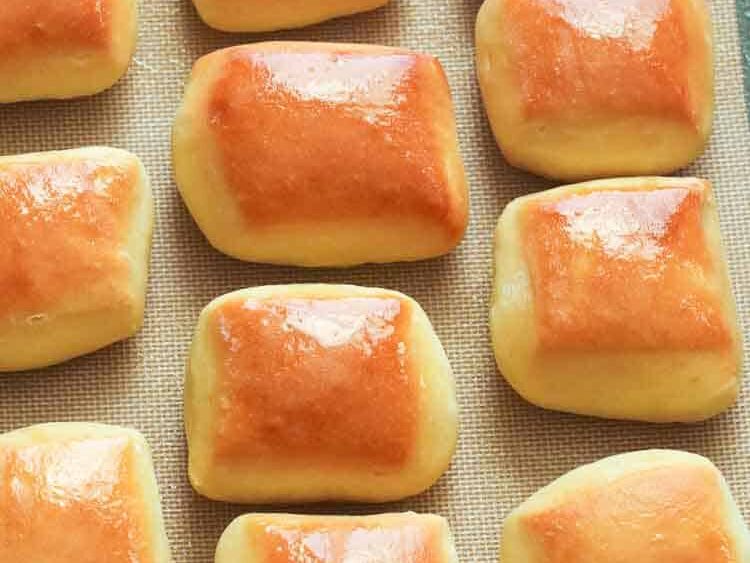 EATING OUT
If you still want to get out, but don't want to wait hours for a table if you don't have a reservation, try one of these fun ideas instead!
14. Progressive Fast Food Date – This idea is so fun for turning an average fast food dinner into a full on date night. This is right up your alley if you're looking for a more casual dinner for two.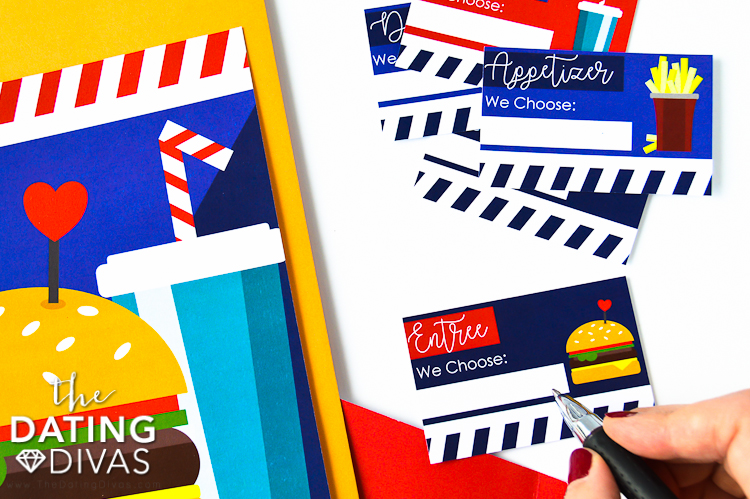 15. Takeout Theme Night – Why not grab your favorite takeout and plan the theme of the night around it? Bonus: clean-up will be extra easy!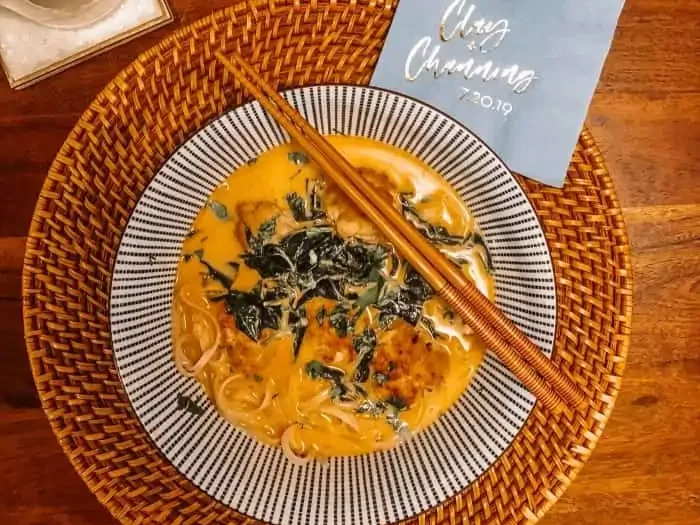 OUT OF THE ORDINARY
If you're not really a steak and lobster on Valentine's Day kind of couple, try one of these more out-of-the-box ideas instead!
16. Breakfast in Bed – This fancy personalized brunch board is perfect for a sweet and romantic breakfast in bed.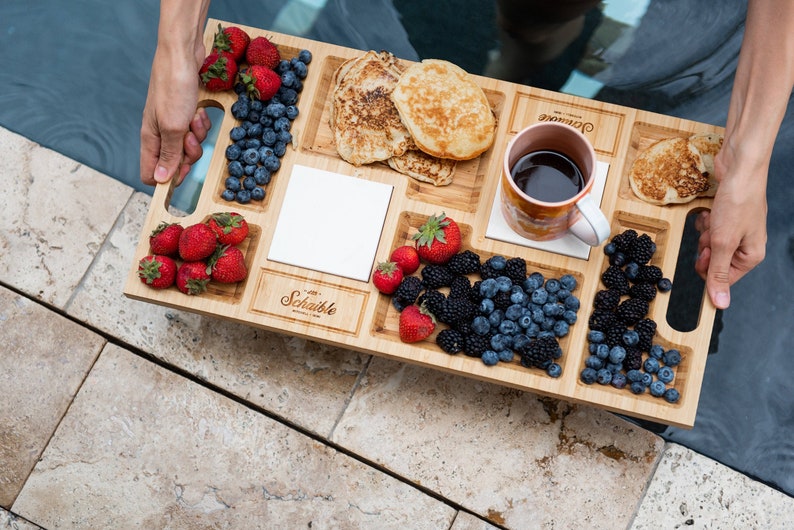 17. Chocolate Covered Strawberries – Okay, so this isn't exactly one of those healthy dinner ideas for two, but who needs a balanced meal? It's a holiday, so skip straight to dessert! Even better – sprinkle some rose petals in a bubble bath and eat them together there!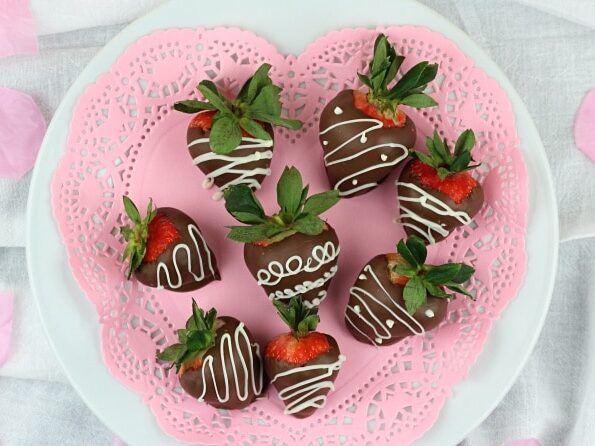 18. Service Scavenger Hunt – This super sweet idea is intended for a group date, but why not make an awesome dinner and dessert to deliver to someone else? Sharing what we have can help us feel more gratitude, and you'll feel extra close to your sweetie after an evening of thinking of others.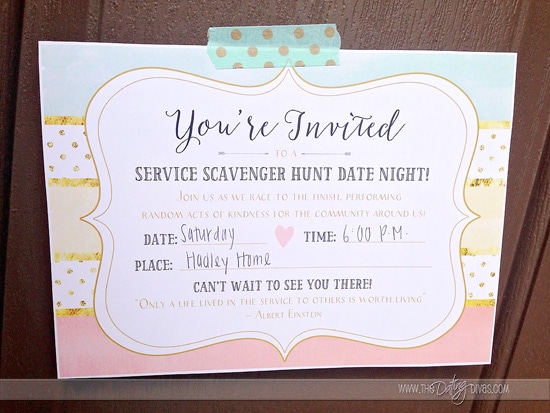 RECIPES YOU'LL LOVE
Now we want to hook you up with the BEST dinner recipes we could find!
19. Surf & Turf – Always a safe romantic date night meal – and what is it about seafood being an aphrodisiac?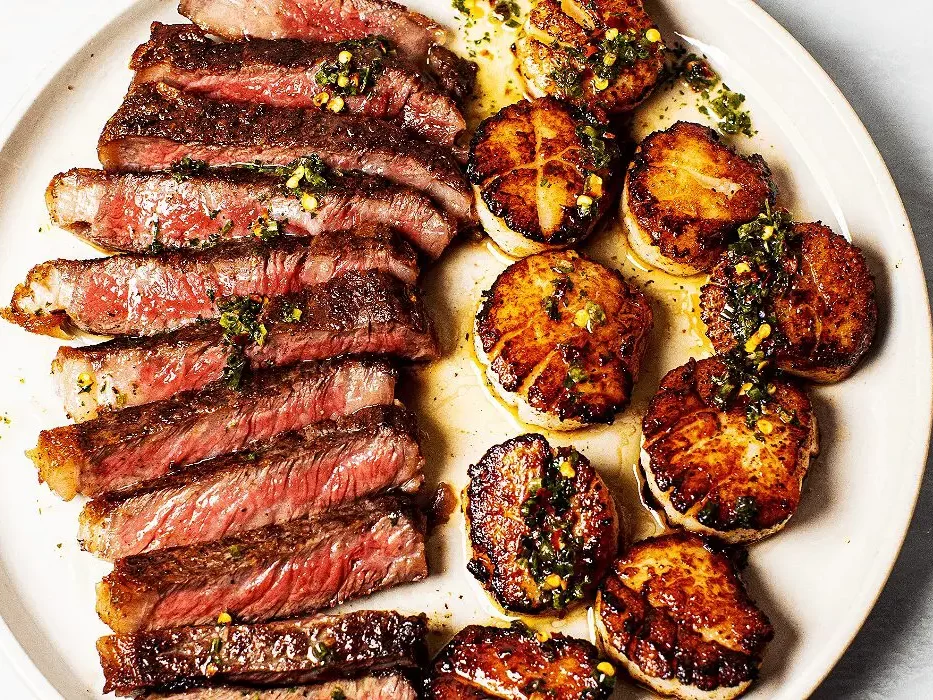 20. Crepes – Great all year round but seems almost mandatory on Valentine's Day, don't you think?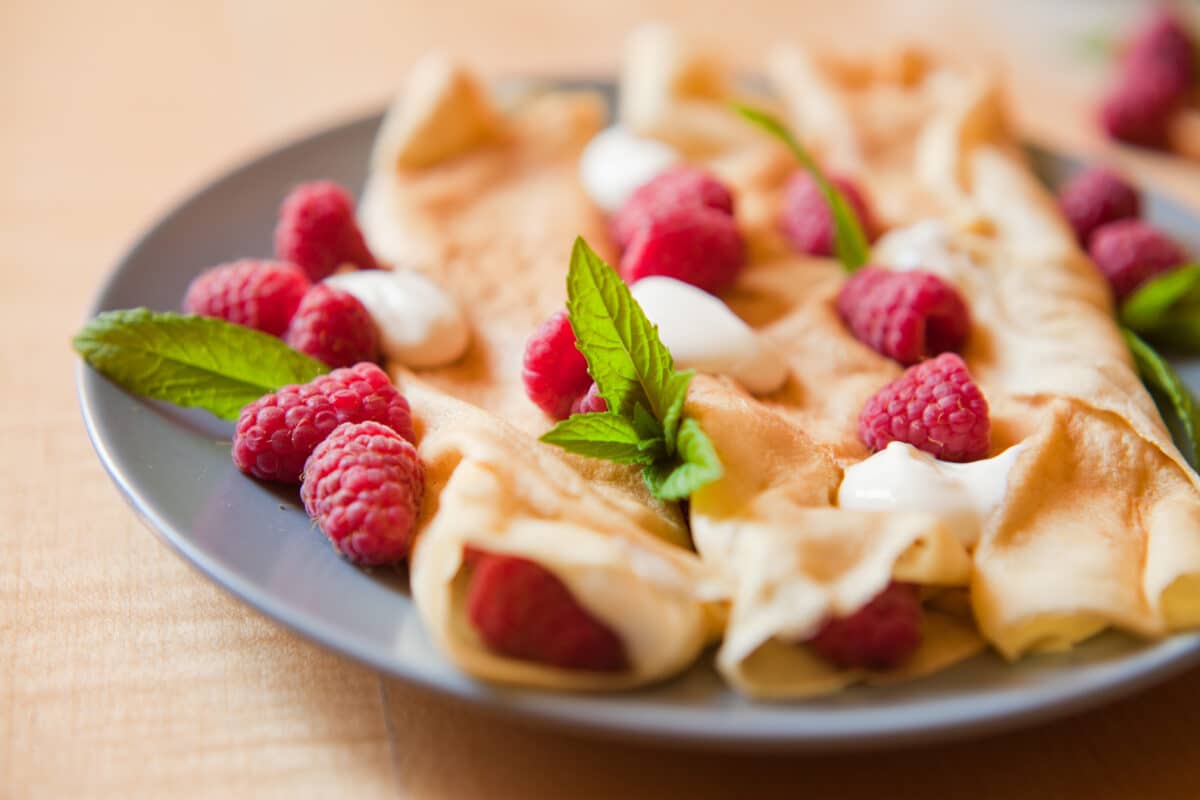 21. Sushi from Home – If you're a sushi lover, you have to try making it at home with your honey. It sounds difficult, but it's really not. This is also such a fun group date night, but for now, it's perfect for the two of you!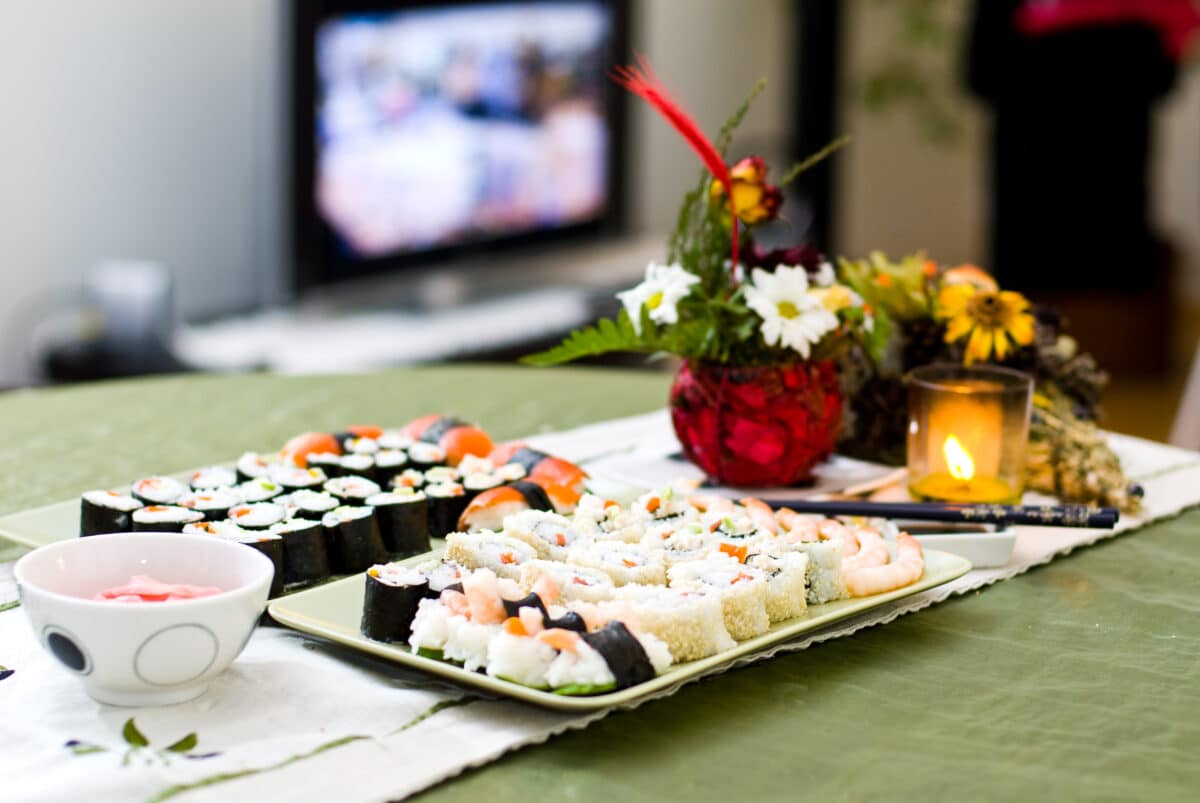 22. Dessert Charcuterie – If you're going to have dessert anyway, you might as well go all-out with this adorable grazing table.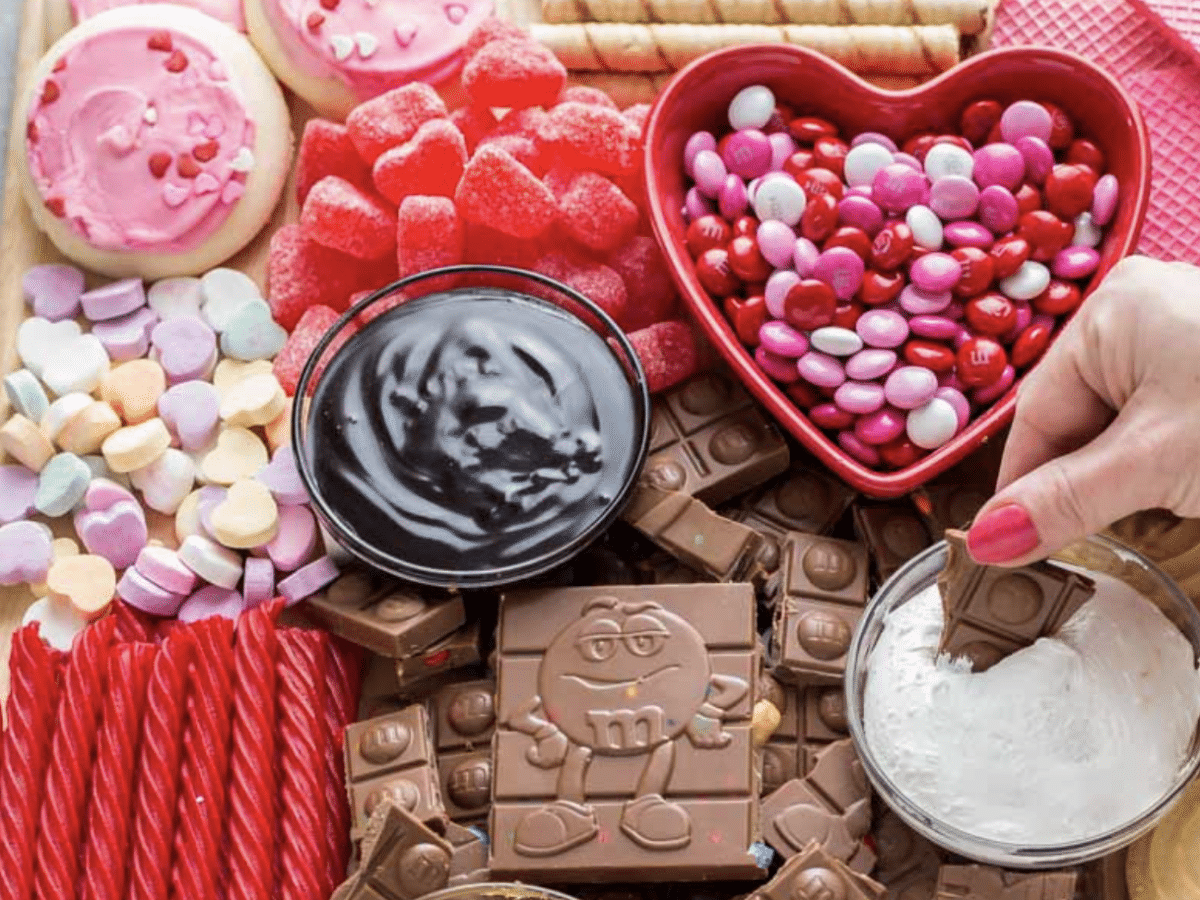 23. White Chocolate Raspberry Cheesecake – If you're feeling more ambitious, nothing will top off a romantic dinner quite like a homemade cheesecake!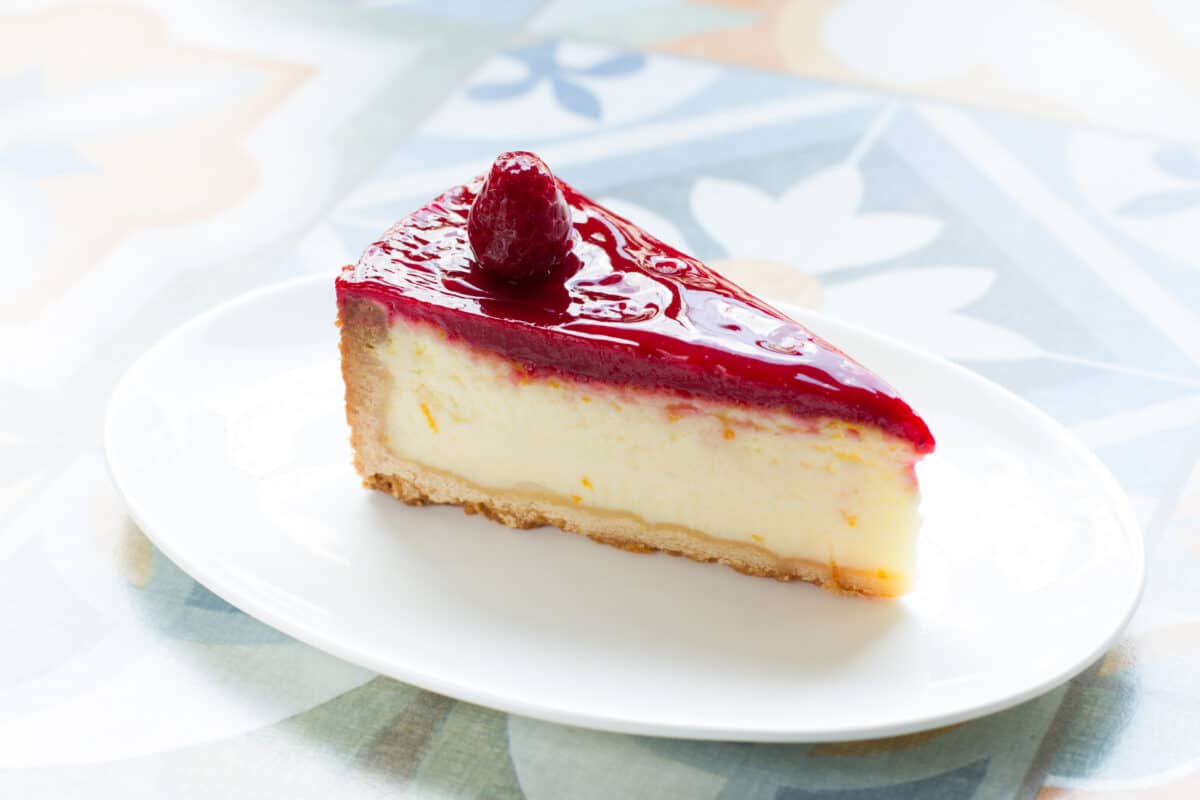 24. Date Night Cookbook – We could dedicate a hundred posts to all the mouth-watering recipes you could try, OR you could just check out one of these fabulous cookbooks! This one is full to the brim with easy dinner ideas for two specifically for date night.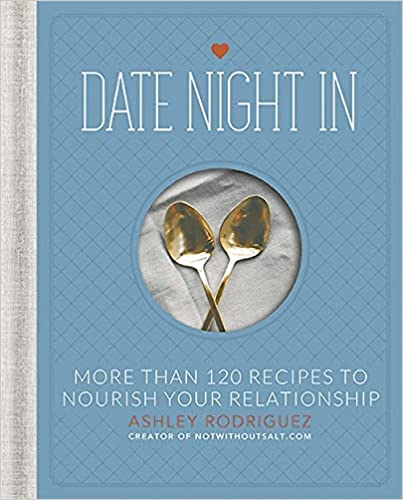 25. Cooking for Two Cookbook – This cookbook is filled with delectable dinner recipes any pair would love! Perfect for a romantic meal, or when you both just can't stomach another night of chicken nuggets!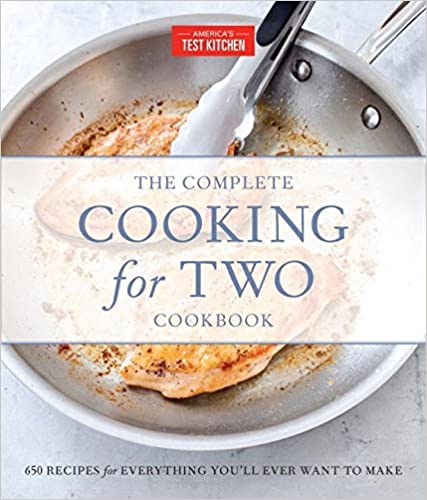 Whatever you choose to do, the most important thing is carving out some time for the person you love! If you also happen to get some delicious homemade cheesecake out of the deal, well, that's just a happy little bonus!