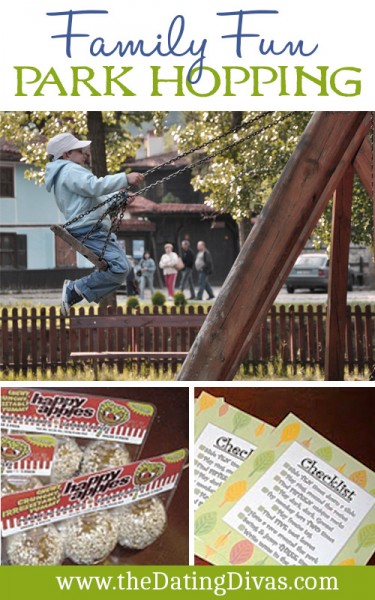 Need a fun, in-expensive activity to do with the family this Fall?? Then this is it! I was inspired to create this family fun adventure when we were at my neighborhood park a while back. A few other moms were there with their kids too. One of them gathered up her kids and said, "Come on kids, let's go to the NEXT park." Needless to say, her kids were super antsy to get on with it because our park is not very spectacular. No swings, No monkey bars, Not a whole lot of anything!
 Sooo…. I came up with a plan to check out different parks in our close community and have a little fun at each one.  First of all I made this simple invite for the kids. It was a school day so I set it on the table for them to get excited about as they chowed down on breakfast before school.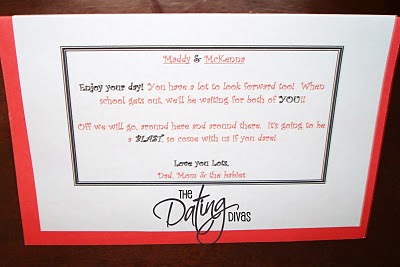 After they left the house (to learn their ABC's and 123's…no less)  I busied myself with making a "Park-Hopping" checklist for us to accomplish at each park.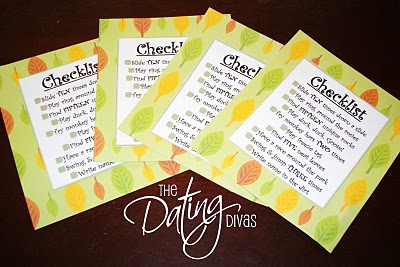 Since we all have kids of different ages, I included a blank checklist for you to jot down tasks that fit your family. Lucky you!
When everyone was home for the day we ventured out with the entire family in tow: One handsome Dad, one fabulous Mom, one sensational 8-year-old, one wild 7-year-old, and
THREE 

c

r

a

z

y
1-and-a-half-year-olds!!! Lucky for us, there are many parks in close proximity to our house, so we didn't have to travel too far.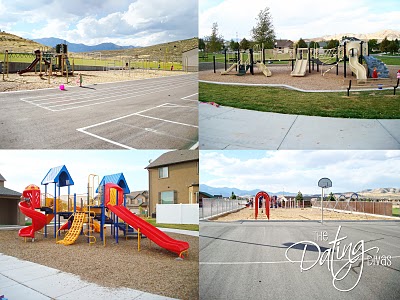 Once we arrived we gave each park a name: Pony Castle, GT, Monkey Palace, and Dance Dreamin'. While there we completed the tasks and checked them off our lists. Here are just a few pictures of the fun we had.
At the end of our outing we enjoyed a classic fall treat, Caramel Apples, YUM!!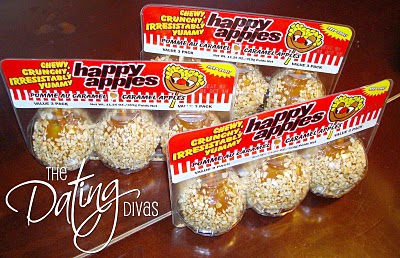 Here are 5 tips to keep in mind as you are planning
 your Park-Hopping outing this Fall:
Pick a time that your family has a good 2 hours to spend on this activity, because 1 hour just doesn't cut it!
Print out your downloads days beforehand and have them all ready to go…….trust me on this one!
Search out 3-4 parks to visit and know your route…. huge time-saver.
Although store-bought caramel apples are convenient, they aren't half as good as home-made caramel apples! 😉
If at all possible walk to some parks instead of driving….this keeps the little ones happy.  Let's face it…it's just plain hard to load and unload little ones in and out of car seats at each park. Truth be told!!
Happy "Park-Hopping", everyone!!