Father's Day dinner ideas
Dad's are the real MVP's, aren't they? They're a son's first hero and a daughter's first love. We love to celebrate Dad everyday, but even more so on Father's Day! However, sometimes mornings can be a little hectic, especially on a holiday.
The idea of hosting a Father's Day brunch might also be a little "been there, done that," so why not prepare some fun Father's Day dinner ideas instead?! Lucky for you, we have created a full "Dad's Diner" experience that you and your kids can set up for your favorite dad this Father's Day!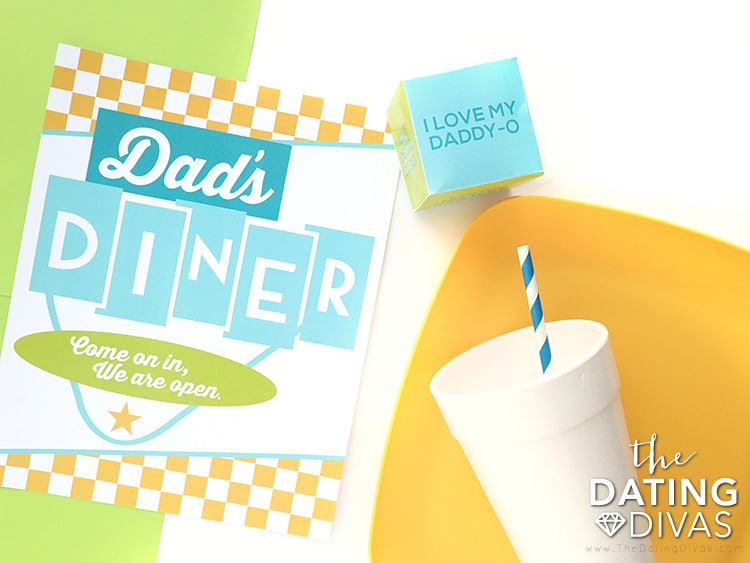 Disclaimer: This post contains affiliate links. To learn more about 'em, click here.
What's included in this Father's Day dinner
In order to help you give Dad the best Father's Day EVER, we have created an entire dinner experience that you can prepare for him! Take a look at the FREE printables below and keep reading for a closer look at all the Father's Day dinner ideas!
Dad's Diner Sign
Of course, we had to include a diner sign so you can let Dad know your diner is officially OPEN! You can pop this cute sign into a photo frame and display it on your dining table, or you can opt to hang it up at the entrance. Either way, I'm sure Dad will be dying to see what you all have planned for him!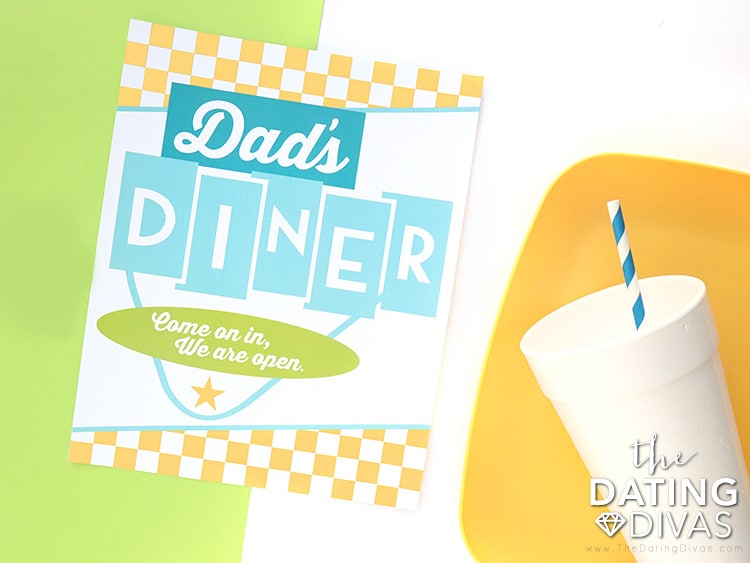 Dad's diner menu
It's safe to say that Dad is going to flip his lid when he sees what you have in store for him! First, the waiters can present Dad with this fun printable diner menu. However, this is not like other menus — the choices are all in code!
Here's how it works: Before you open the diner, you will have to decide what you will be serving up! Dad will be ordering items off the menu from code words, not knowing exactly what will be brought! You will have to decide which food or drink item will be assigned to each of the fun code words. We included a cheat sheet that you can reference for suggestions, but ultimately you can assign any food dish to the code words on the menu!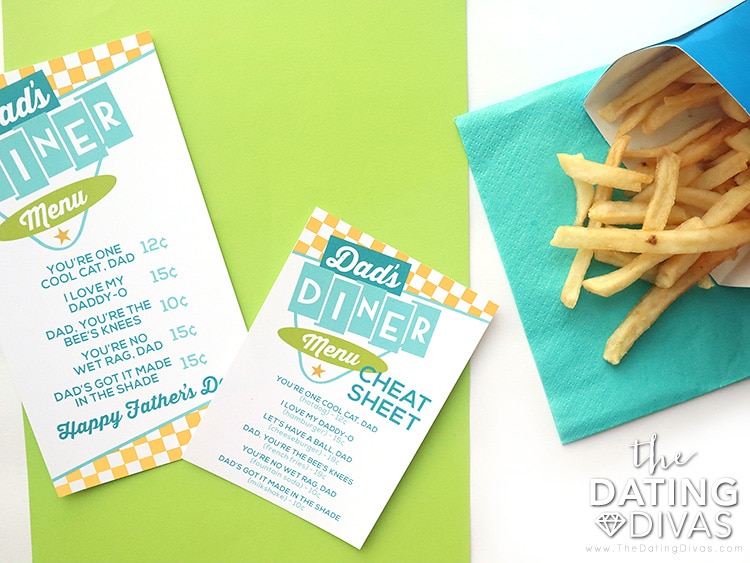 Printable Dice
If Dad is feeling extra daring and looking to make his Father's Day dinner experience even more exciting, you can opt to pull out this printable dice! Instead of simply choosing dinner options off the menu, Dad can roll the dice to determine his fate! Each side of the dice contains one menu item. The waiters can instruct Dad to roll the dice a certain number of times and then serve the menu items he rolled!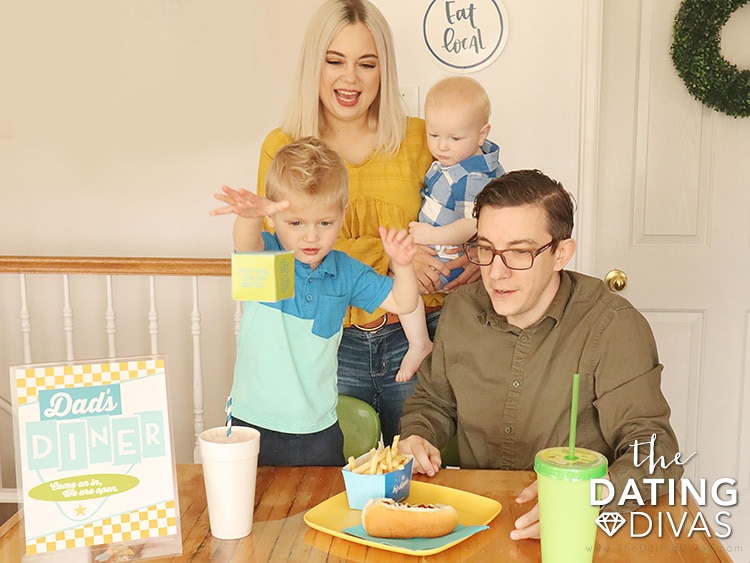 Diner guest Check
At the end of the Father's Day dinner, the cute little waiters can even present Dad with this printable check! They'll have so much fun writing in Dad's order and tallying up the bill at the end of the meal! Not to worry though, Dad — it looks like this special diner accepts hugs and kisses as a form of payment! 😉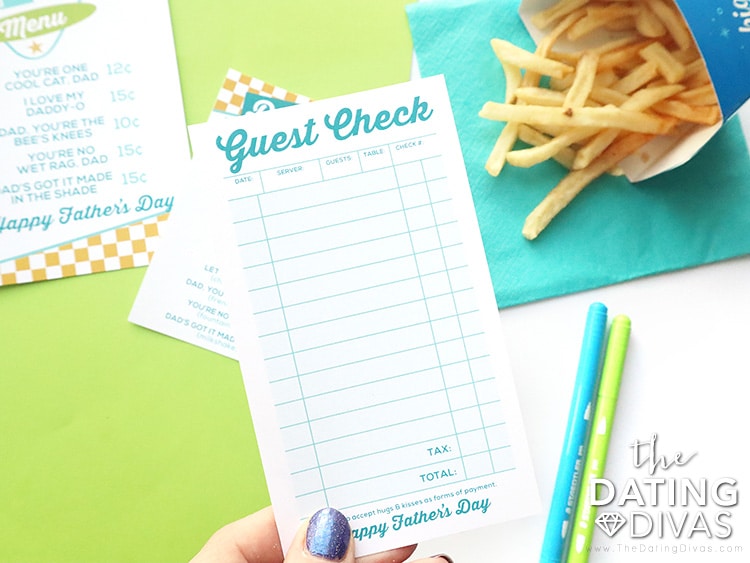 Father's Day Dinner Recipes
Not exactly sure what to prepare for dinner? We've got you covered with these super delicious diner-themed menu options! These Father's Day recipes are sure to be a hit!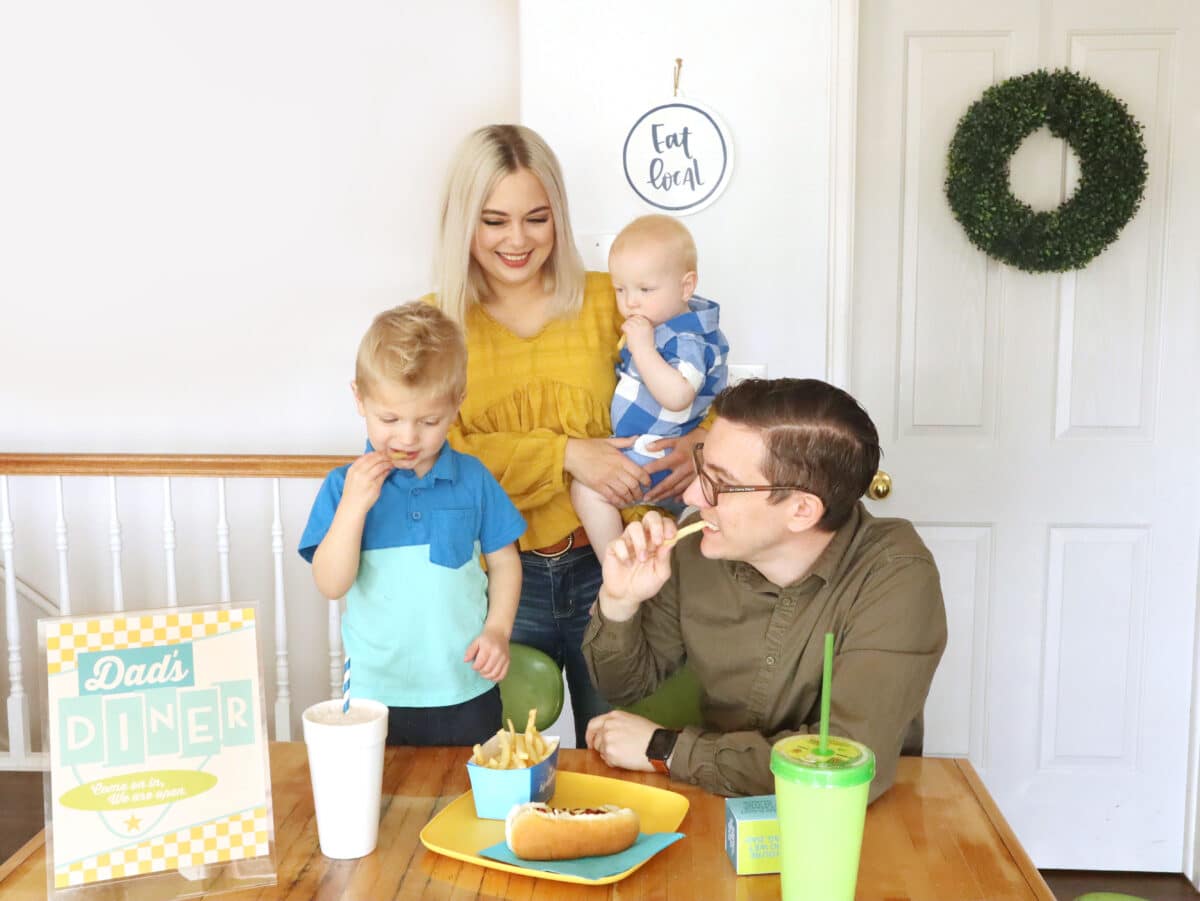 Extra Diner-Themed items
If you want to enhance your Father's Day recipes as well as the overall diner experience, check out some of these additional diner-themed goodies below! We've included links to some fun car boxes you can use to hold the food, as well as links to straws and spoons, milkshake glasses, and even some cute caps for the little servers!
Nothing says love to a father more than some spoiling, treating, and surprising on Father's Day! Check out our Father's Day archives to browse additional suggestions from our amazing list of gift ideas and free printables!
Happy Father's Day to all the dads out there!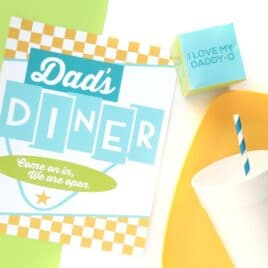 Dad's Diner
Printables Designed by Courtney @ Paperelli Exclusively for The Dating Divas