The Best Graduation Money Lei & Gift Ideas
They did it! They graduated! And now it's time to celebrate them! If you're looking for a graduation gift idea that REALLY honors the graduate, look no further than here! We have graduation money lei ideas, followed by other amazing graduation money gift ideas! Is it clear yet that the graduate most likely wants one thing…? It's true! Money helps the new graduate get their feet under them after finishing that chapter of their life. So with the help of these ideas below, you're doing them a favor AND celebrating them in a really cool way! Ready to check out these money lei and other gift ideas? Lets do it!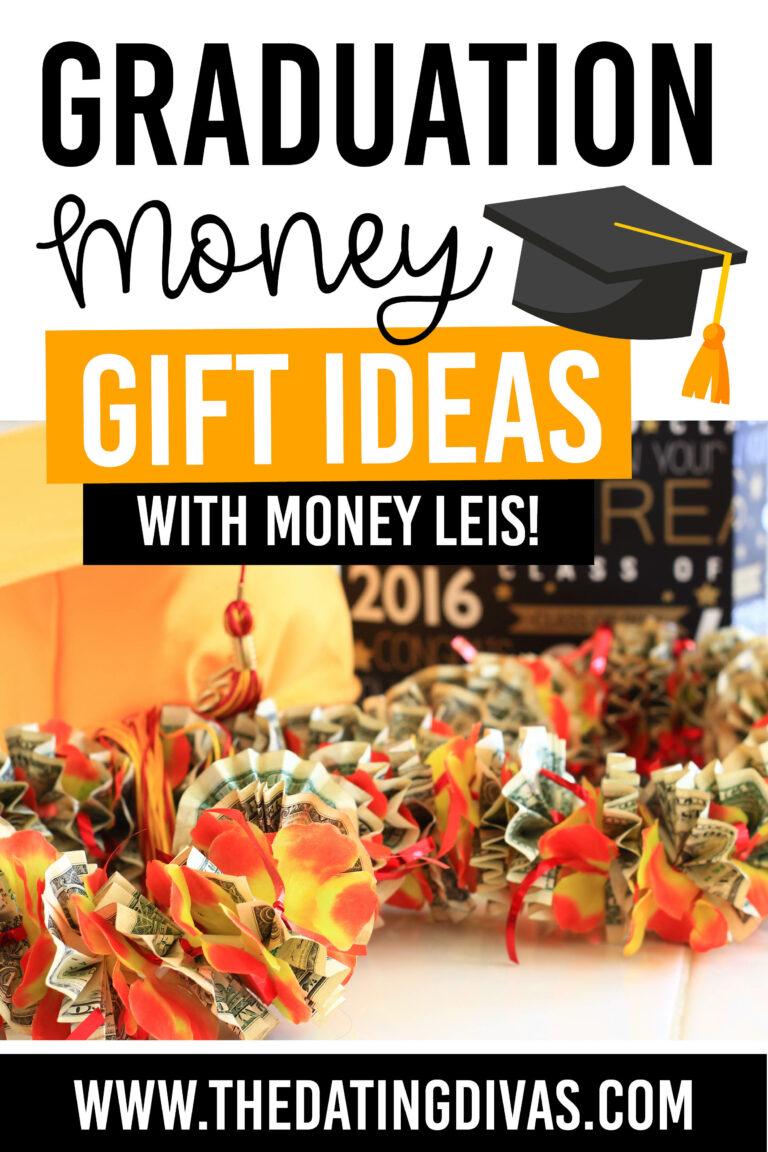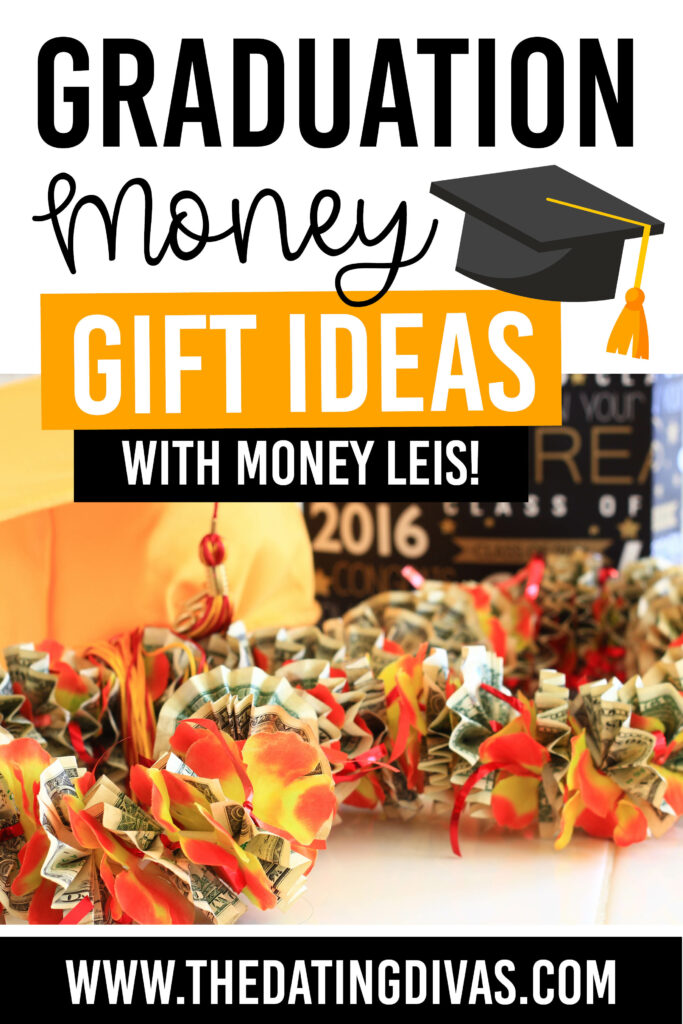 It would be silly to just hand over a wad of cash to the new graduate, right? We think so! Instead, put together a creative graduation money gift and really wow them! It's not too hard to do, and it's just fun!
However, one of the most popular graduation gifts out there that we highly recommend is a graduation money lei. Want to see some of the best ones? Check these out!
Graduation Money Leis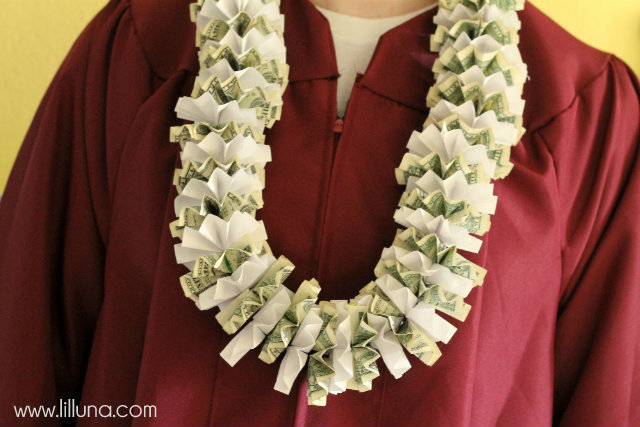 Accordion Graduation Money Lei: 

This easy to make accordion money lei is as stylish as it is valuable! What graduate wouldn't love to wear this amazing lei around on their big day? Follow the instructions on the post above to learn how to make it!

Butterfly Money Lei: While a butterfly might be dainty, this butterfly money lei sure is a statement! We love the added detail of candy on this one!
World's Easiest Money Lei: Looking for quick and easy? Here's an idea! This money lei is made super easy with rubber bands and a beaded necklace. Check it out!
Bow Money Lei: If you're going for big and full, this is the graduation money lei for you! Make sure those dollar bills are as crisp as you can get them, and put this baby around the graduates neck to show off!
Beaded Money Lei: The beads on this money lei add such a cute accent! If you already have the beads on hand, this one will come together in a snap!
Origami Star Necklace: Wow. That's the only word that comes to our mind with this money necklace. Just WOW! You gotta see the beautiful origami creativity here!
Daisy Money Necklace: This may just be our favorite because of the cuteness factor! Your graduate will be made even more stunning with the addition of this graduation money lei!
Other Money Gift Ideas
Now its time to explore some other graduation money gift ideas other than the money lei. While we think the ideas below are clever, fun, and easy to assemble, don't hesitate to come up with your own money gift idea! Consider your graduate's interests, preferences, school choices, and more. Get creative and see what happens! Above all, whichever of these graduation money gift ideas you choose will be personalized and special!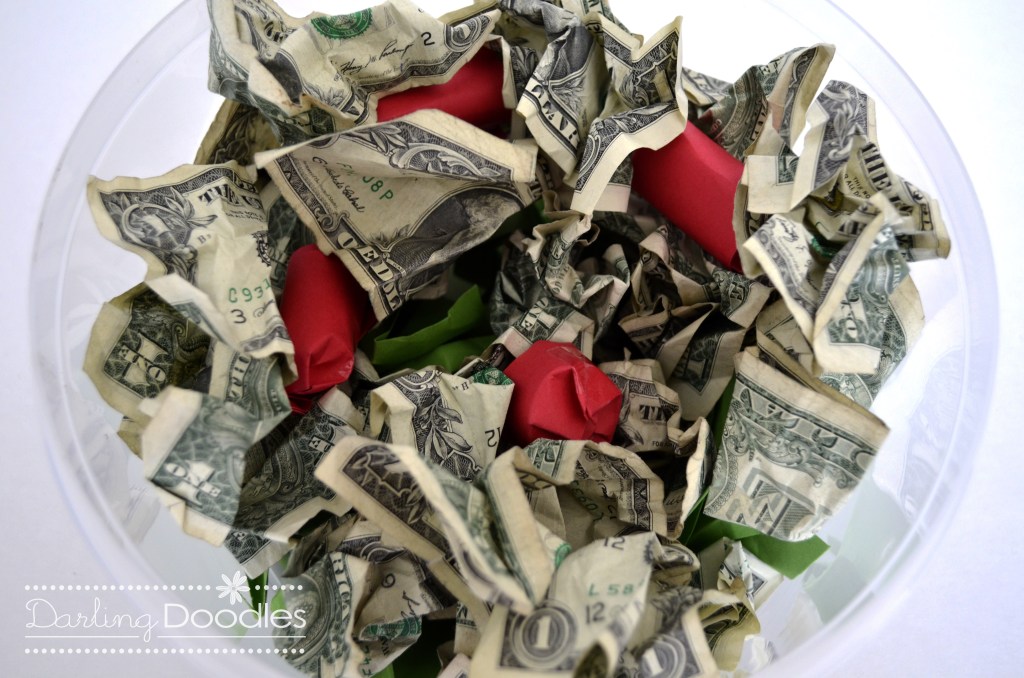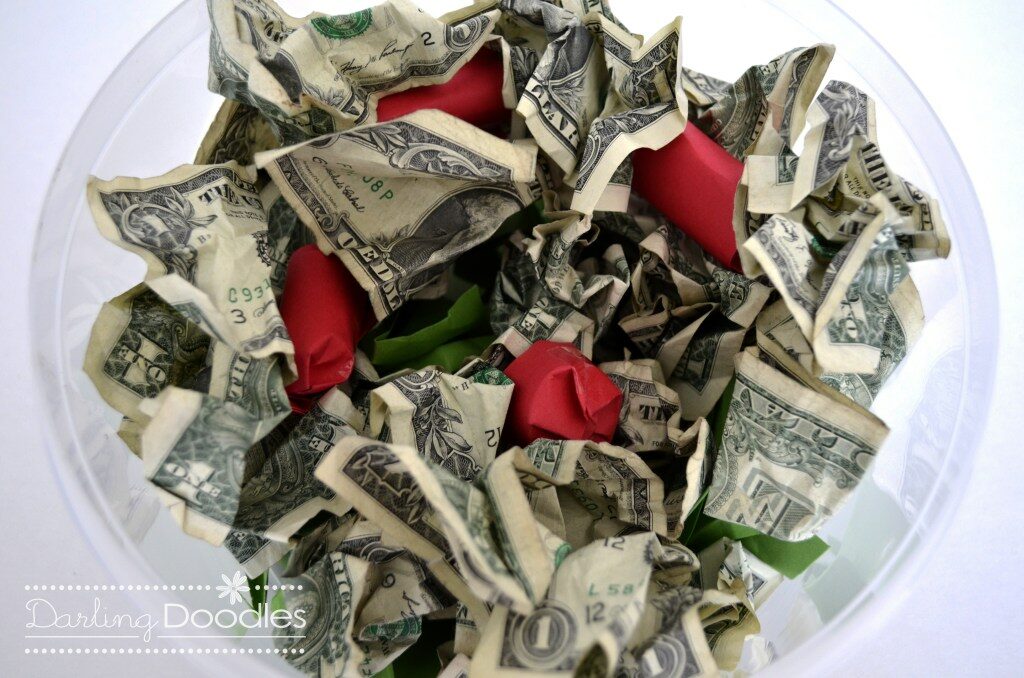 Graduation Mixed Greens:

 This "green" s

alad will be on the top of every graduates wish list after they see this creative gift idea!

Graduation Cap:

 Imagine seeing this graduation cap amongst a sea of graduates! It's amazing! Plus, e

very graduate would be excited to pop this hat onto their head on graduation night! (This would look even better paired with a money lei!)

Don't Blow It All In One Place:

The tissues won't be missed when the cash comes piling out of this box! Now the question is, how long will it take the graduate to count all the cash?

Bright Future:

Just a little something to help brighten up your graduate's future! This idea is perfect for pairing with something they may need on their next chapter of life! 

Money Cupcake Toppers:

Treats are always a favorite! But topped with money is even better! Additionally, these would look great in these fun 

graduation cupcake liners

!

Hard Work Paint Can:

 Let your graduate know that their hard work has 

finally paid off with this adorable paint can reminder!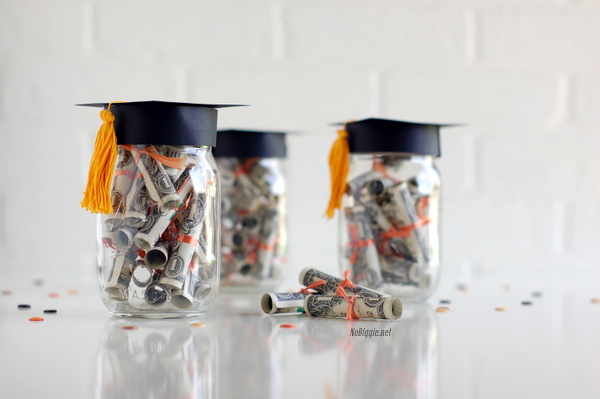 And there you have it! Ideas to spoil your graduate in the form they want most: money!
Before you go, make sure to check out some other money gift ideas for different events in your life! You'll enjoy these Birthday Money Gift Ideas as well as Fun Money Gift Ideas for Christmas.
Now go enjoy the celebrations with your graduate!