We all know how hard it is to get the hubby into a Halloween costume. They complain, say it's too girly, or too over-the-top. Plus, Halloween is really just around the corner, you wouldn't want to wait too long and then find they are all sold out. But to make it nice and easy, we have found…
The most AMAZING couple costumes!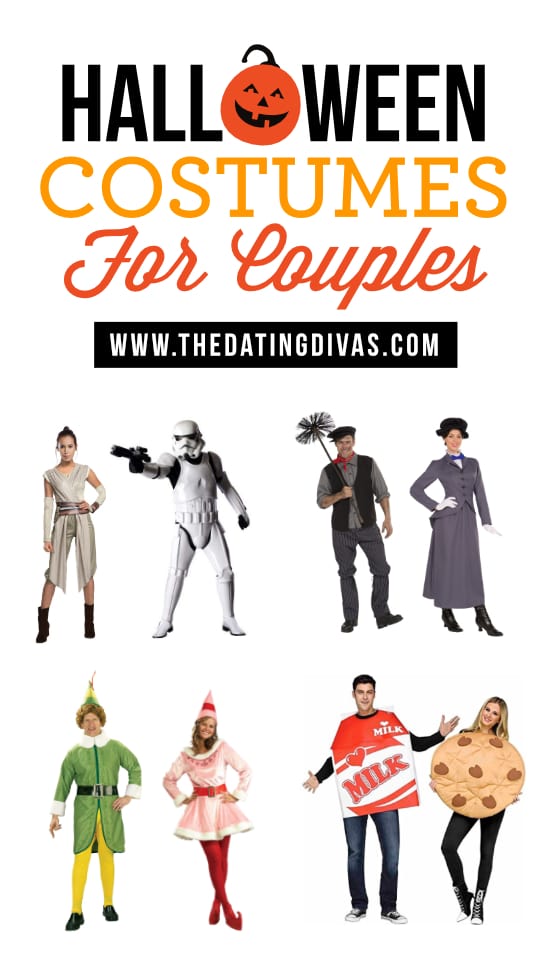 Disclaimer: This post contains affiliate links. To learn more about 'em, click here.
The struggle can finally end. We've got funny ones, clever ones, and classic ones. Let's get started!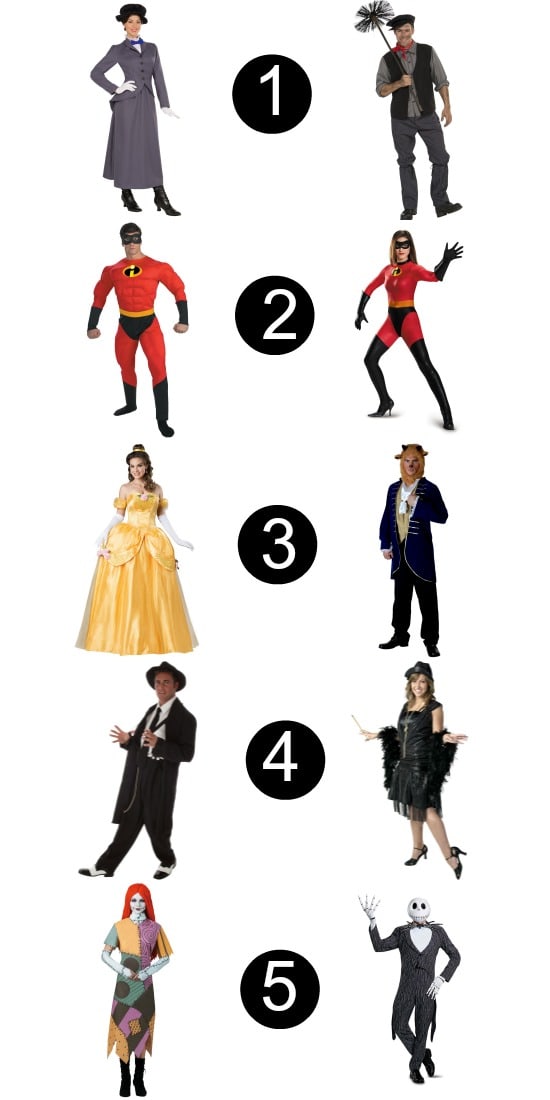 1. Bert & Mary Poppins

2. Mrs. Incredible & Mr. Incredible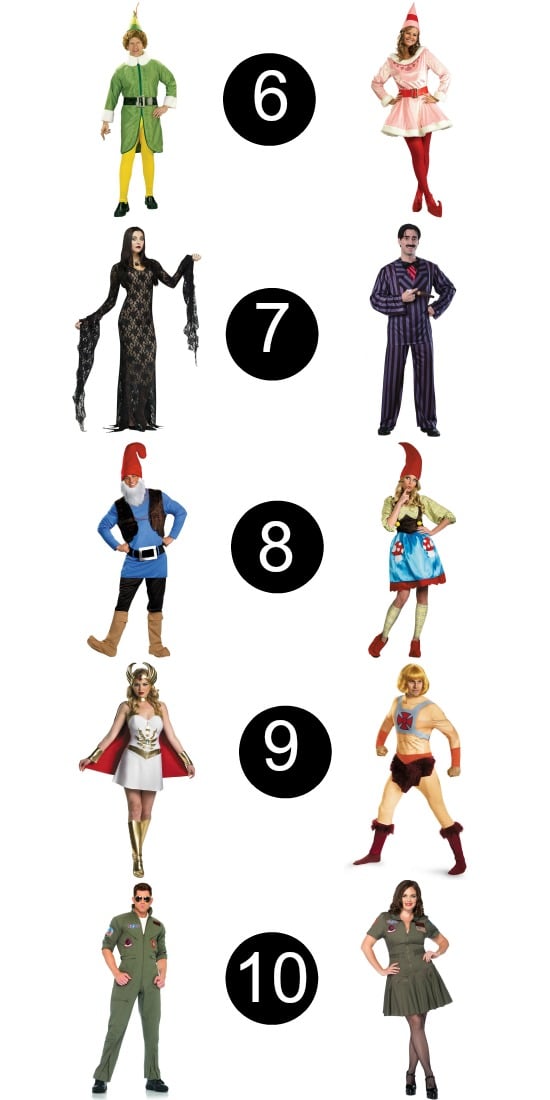 7. Morticia Addams & Gomez Addams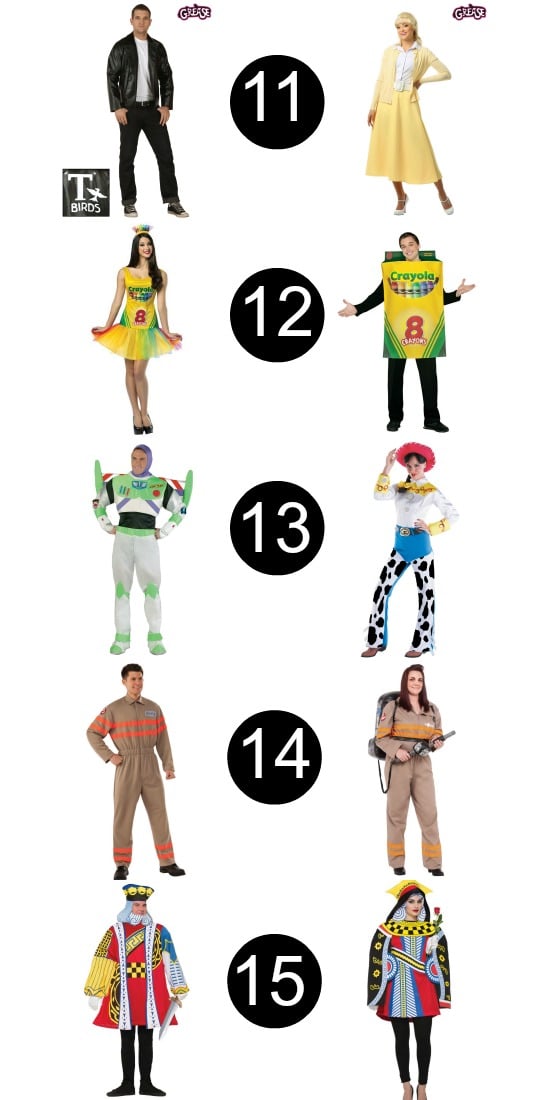 14. Ghostbusters & Ghostbusters 

15. Queen Cards & King Cards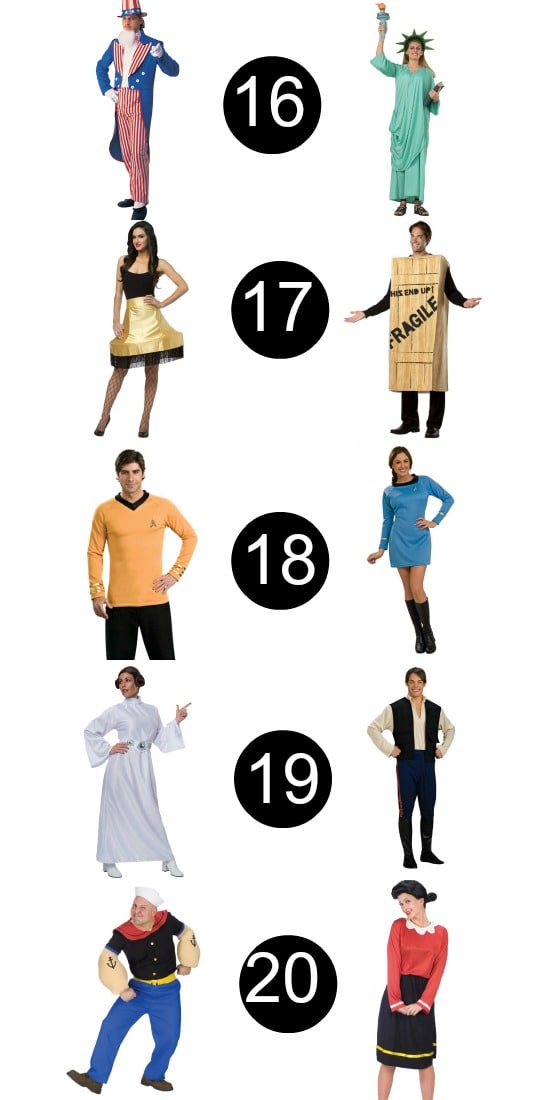 16. Uncle Sam & Lady Liberty 

17. A Christmas Story Leg Lamp & Fragile Box 

19. Princess Leia & Han Solo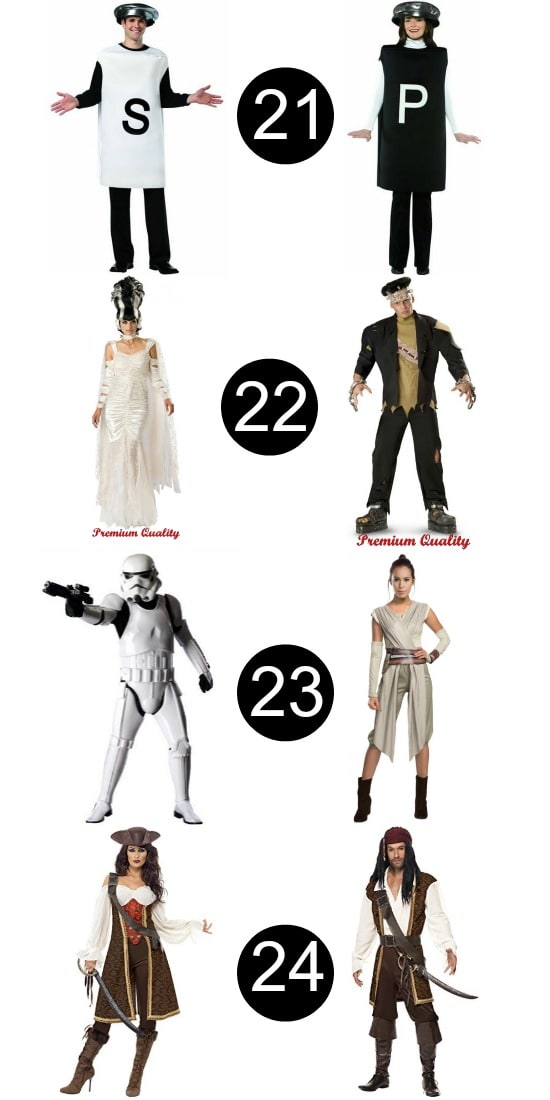 22. Frankenstein & His Bride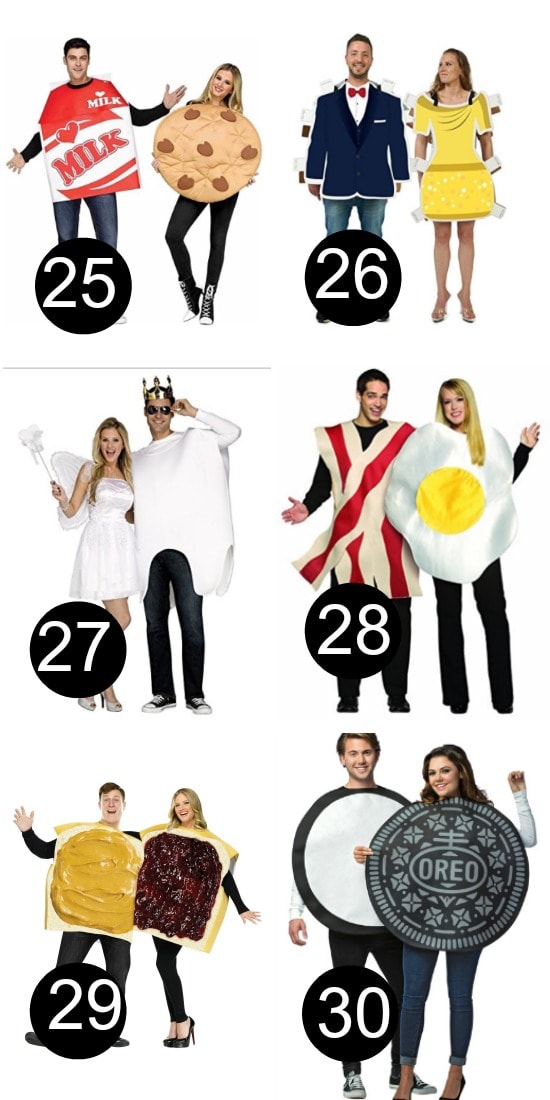 25. Milk & Cookies 

26. Paper Dolls 

28. Bacon & Eggs 

30. Oreo 
Now that you and the hubby have picked your costumes, go to the party and win that contest! Even if you are single, these costumes could totally work for you! That Belle dress is gorgeous, Lady Liberty is awesome, and don't even get me started on that gnome costume. Plus you could get your best friend and be peanut butter and jelly! So many options and so much fun, Happy Halloween!
And make sure you start your morning off with our Halloween Breakfast in Bed! Then you can put on a party with our Halloween Photo Booth Props.