We never do traditional Gingerbread Houses. It is much more fun to do HAUNTED Gingerbread Houses!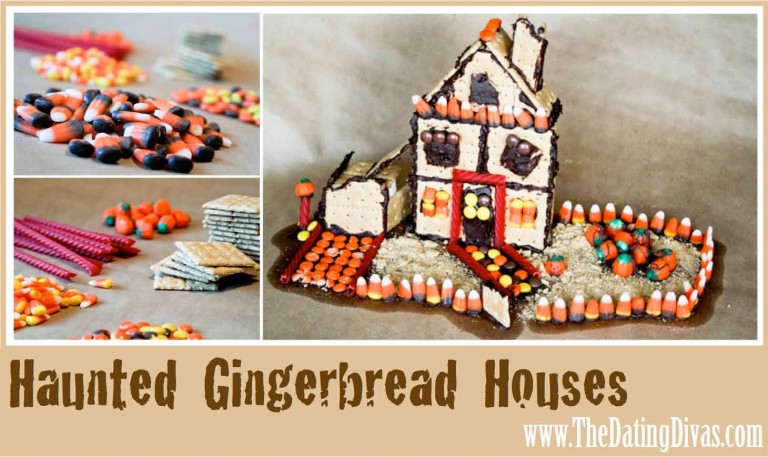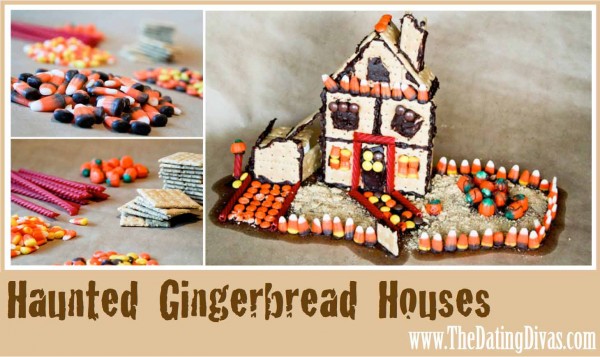 Here's what you need:
Candy (Halloween colors or style)
Graham Crackers
Frosting (I used fudge frosting this year)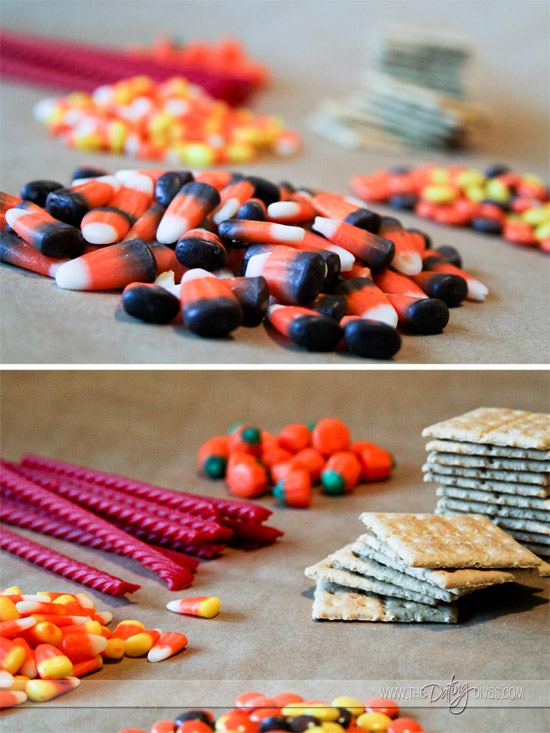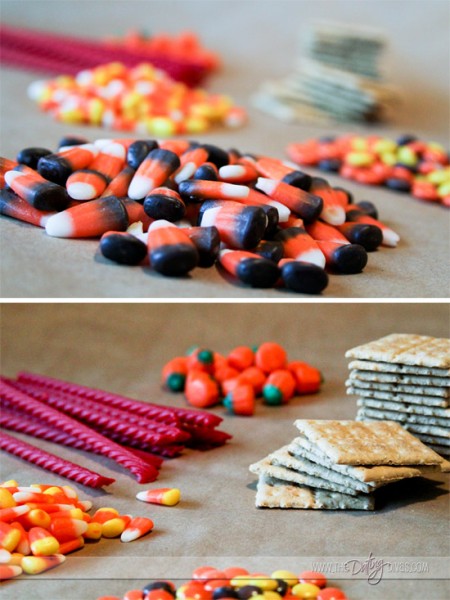 My husband gave me the, "I don't know" look the first time I told him, but he was a trooper and did it with me. Now it is his favorite Halloween tradition! Here is our Haunted House for this year!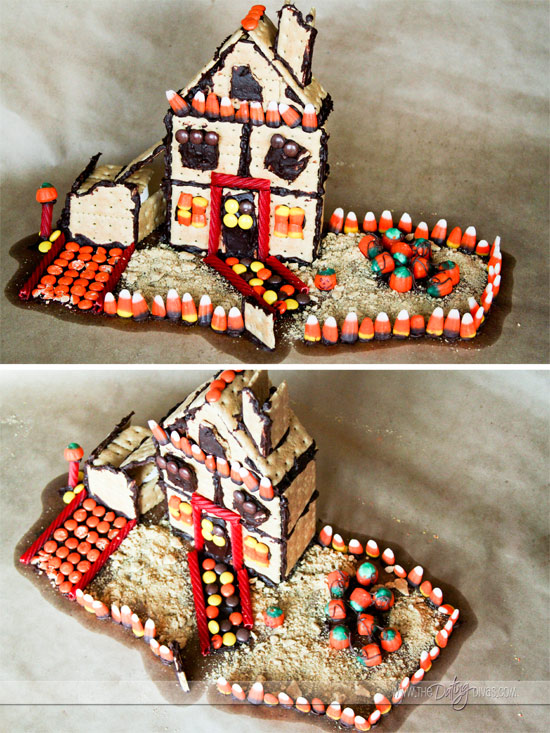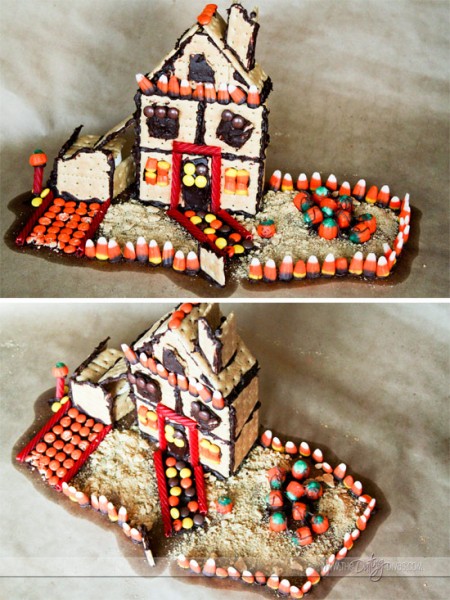 If the cookie is broken or the frosting is messy –  it makes it even better!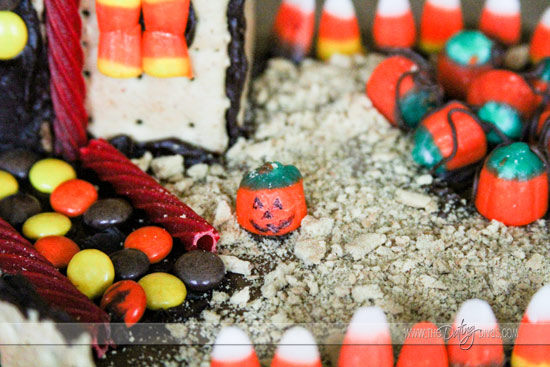 …and if you need an easier dessert, try this fun idea I found on THE PEACEFUL MOM!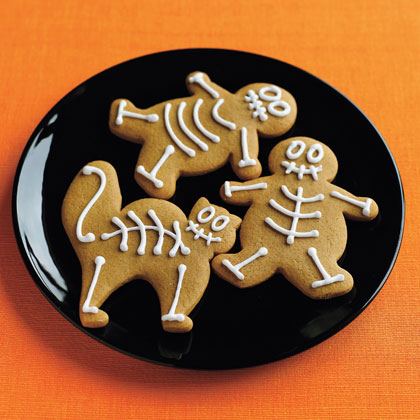 I just love crafting around the holidays and making traditions! I think this year we will try Erika's craft, Some Mummy Loves You. It's an adorable card that can double as a cute home decoration.
Have a HAPPY HALLOWEEN!