How to Spice up the Bedroom
If you are looking to spice up your sex life you've come to the right place! Having better sex and spicing things up in the bedroom is so important in marriage. In any relationship, things and people change. So you need to be putting in the effort to spice things up and make them fun again so you don't fall into a rut! That means putting in the effort and putting yourself out there. We have so many resources to help you have better sex and keep things exciting! A few sure-fire ways to spice up the bedroom and have better sex are to experiment, build the anticipation, and increase how often you are intimate. We will dive head first into each of those topics and give you plenty of resources to get you off to a great start!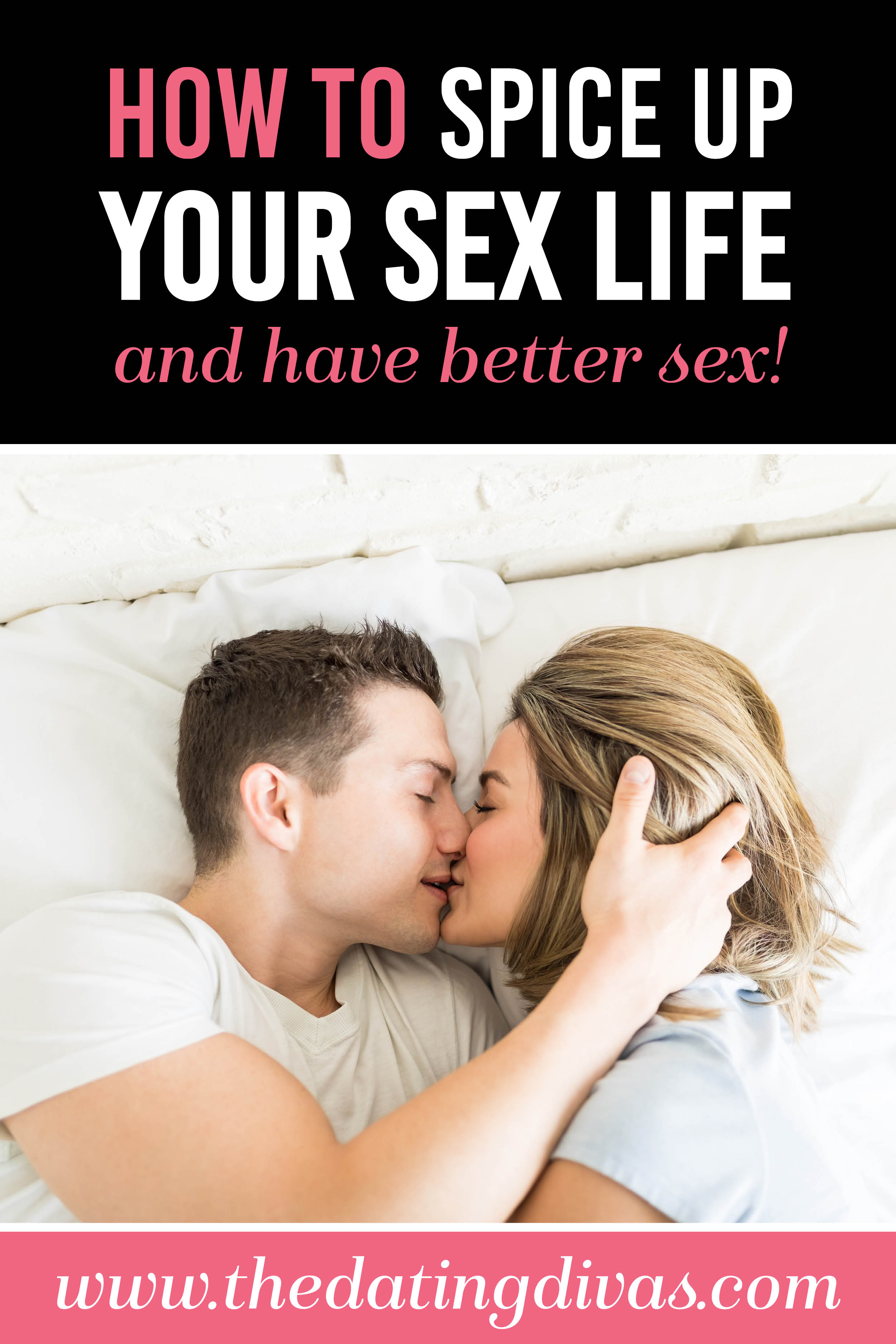 Disclaimer: This post contains affiliate links. To learn more about 'em, click here.
Why Sex is Important
According to studies, sex contributes to better moods, less depression, healthier hearts, and even lower risks for some cancers. However, in our opinion that is all just a bonus. The real value of sex comes in the connection and closeness it gives to couples. After all, you are sharing this intimate piece of yourself that no one else gets to experience with you except for your partner. That can be exceptionally bonding.
Unfortunately, couples are having less sex than they were years ago. With so many benefits, why would this be so? Answers could vary, but likely the cause is that there are too many things competing for our time. Work, parenting, smartphones, streaming devices, and so much more cause us to become distracted and lose our drive to figure out how to spice up the bedroom.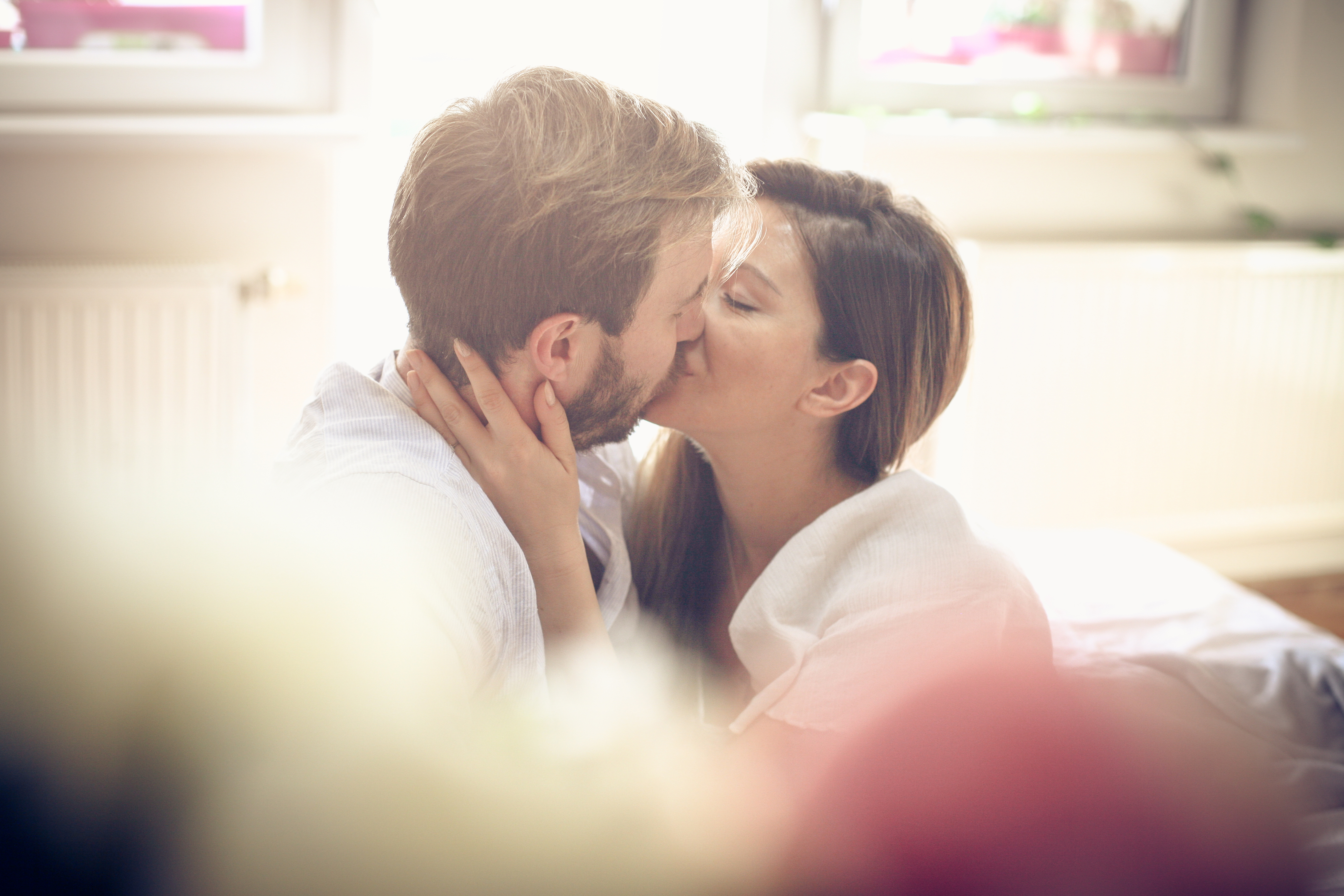 How Often Should Couples Have Sex?
On average, married couples have sex 51 times per year. That works out to about once a week. Sex is associated with greater relationship satisfaction, so sex at least once a week could be the key to a happier relationship. If your relationship is falling below this number of having sex once a week, look for ways to increase it. Especially in the case of long term relationships, excitement and arousal can diminish over time, leaving you both tired and unmotivated to initiate having sex. You need to find ways to make sex exciting again. You are certainly in the right place for that! Keep reading for tons of great resources.
Connection and closeness is a human need. We need physical touch and meaningful connection–our happiness depends on it. Sex is the perfect antidote for getting us these key ingredients for a fulfilled life. So how often should couples have sex? That number depends on the couple; however, all couples should make it a high priority in their relationship. After all, sex is a key factor that makes your relationship with your spouse unique from all of your other relationships.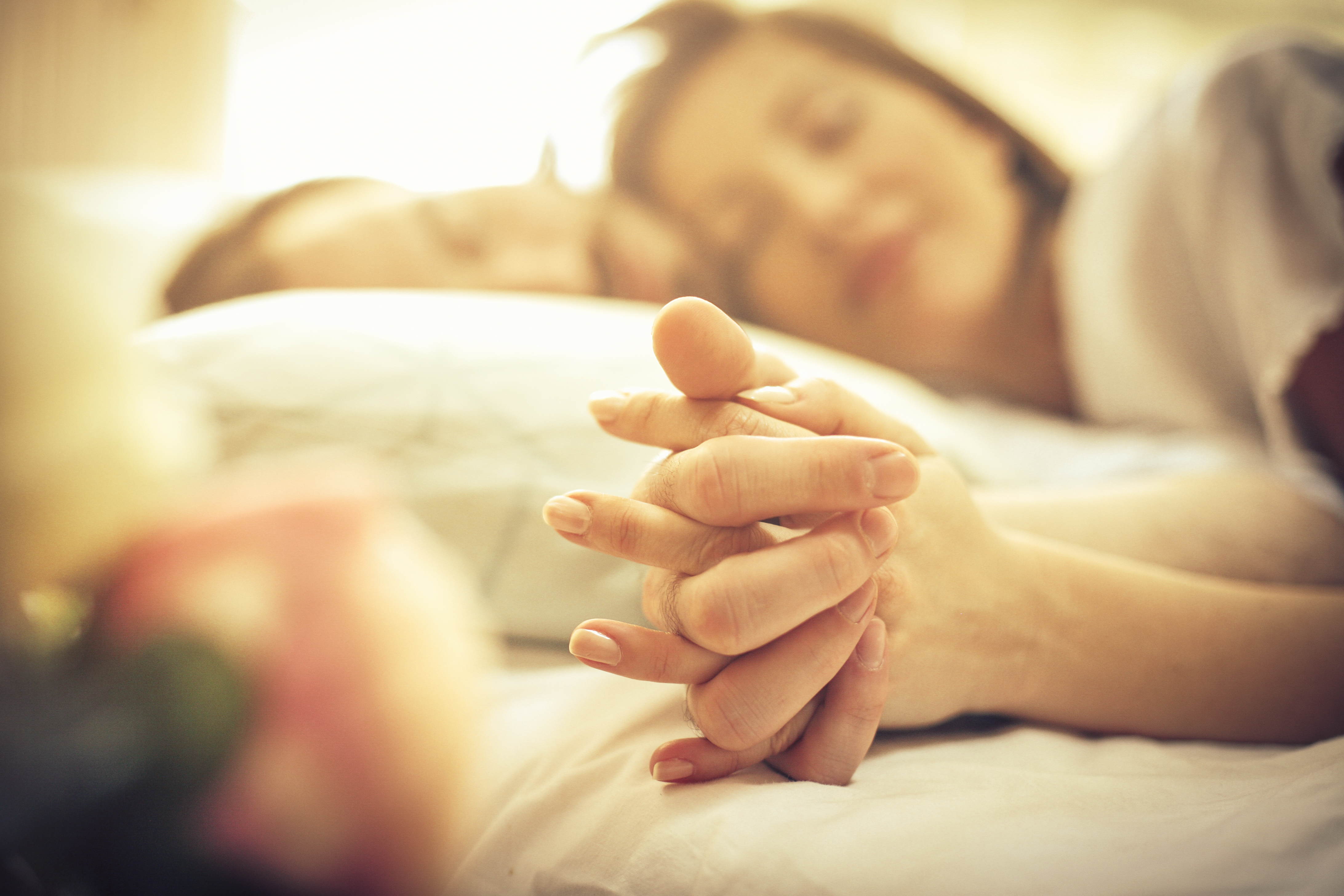 How to Have Better Sex
How to Spice up Your Sex Life: Experiment
If you're wondering how to have better sex, you need to experiment! Bring back the adventure and the spark by shaking things up. This can be as simple as trying new positions, or as steamy as using new toys in the bedroom. It is not only bonding but also exciting to experiment together as you figure out how to spice up your sex life. Spice up your sex life by experimenting with different sexual acts, or more foreplay.
You can also experiment by using different methods of mood setting. Try creating a sex playlist, lighting candles, or it could even be as simple as putting on old perfume that would remind you both of your first time. You could try having sex in a different location than you are used to, or even book a hotel for the night–science tells us it produces better sex! Experimenting can improve your sex life, so regardless of how sexually adventurous you feel you are there are so many ways to experiment.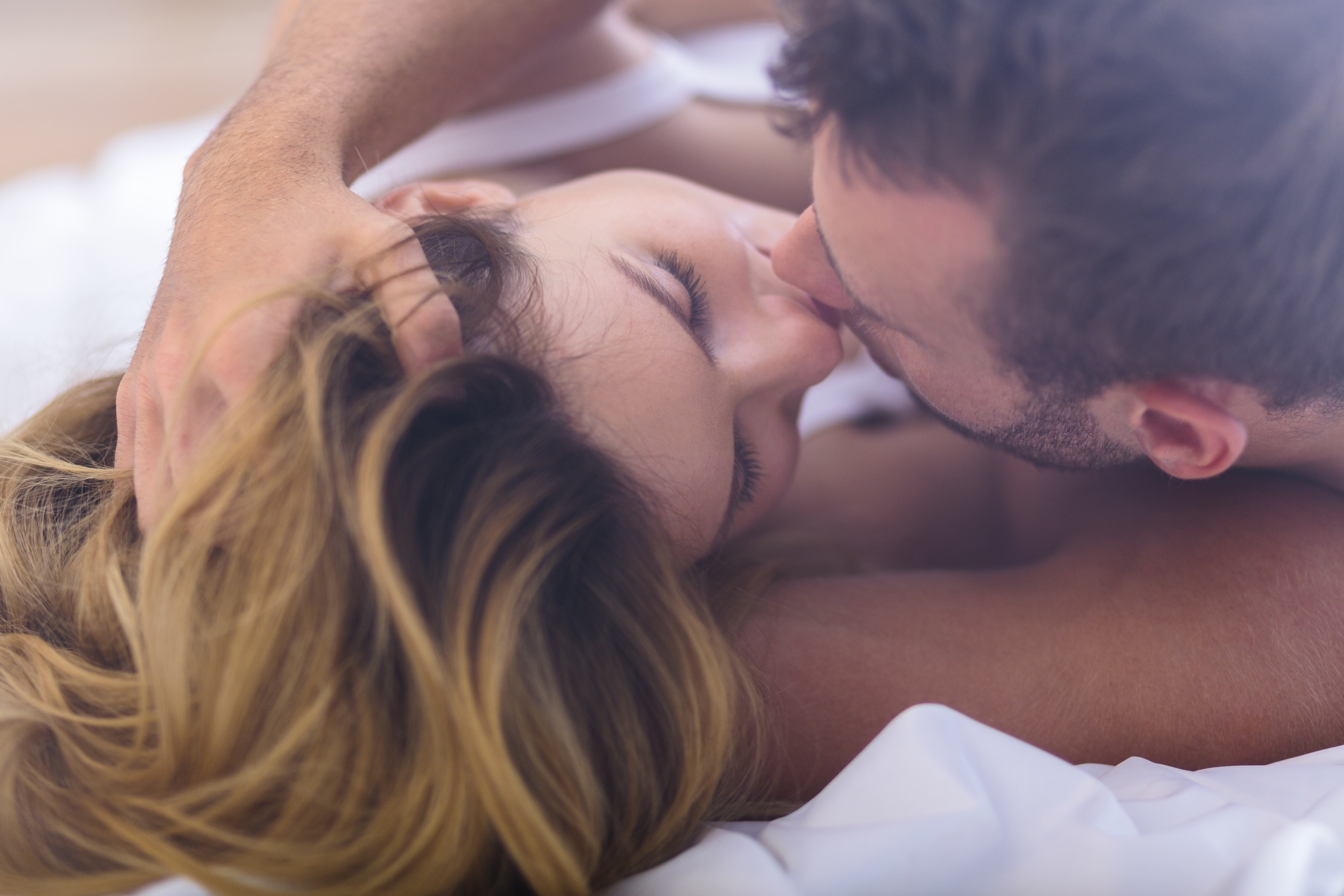 If you are searching the internet for how to have good sex, this is a great place to start. Experimenting means more than just getting crazy, it means changing things up–in all aspects of your sex life! Try experimenting with your sexual communication as well. Talk dirty to each other during the deed. You could also spice up your sex life by enhancing your sexual communication outside of the bedroom. Text or email something sexy just for your spouse, or try leaving a sexy surprise to up the anticipation! The possibilities really are endless. To inspire your own sexual experimentation, here are a few tried and true ideas that are sure to spice up your sex life.
Sex Bucket List – Put together a sex bucket list. This will encourage experimentation in all aspects of your sex life, as it will give you different ways, and places to do it!
Hotel Slumber Party – You heard right, sex is better in a hotel. Really, sex is just better when you put a little effort into making it feel different and special. So this is the perfect way to do both of those things.
Midnight Snack – Experiment with all different kinds of tasty treats. If you are wondering how to spice up sex, there is no doubt this will do it for you! And you'll get a yummy snack too!
Spin the Bottle – Throw it back to middle school and play a steamy game of spin the bottle together. Spice up your sex life with different sexual acts that earn you points for a sexy prize.
Sexy Dice Game – These dice take the guesswork out of experimenting. Simply roll the dice and they will tell you what to do, where to do it, how to do it, and for how long!
Sex Position Countdown – How to spice things up in the bedroom? It's easy! Change up the position you use every night leading up to a certain date or holiday.
Never Have We Ever – Encourage each other to try something new with this fun game that will encourage you both to venture out of your comfort zones.
Sexy Truth or Dare – Several of us have this game and can vouch for the fact that it really spices things up. Some of the sticks are super adventurous so you may want to look through them all and throw out any that are too much for you and your spouse.
Love is Sweet Game – This game is the perfect answer to the question of how to spice up your sex life! It will shake things up and have you trying new things all during a playful, sexy board game!
How to Spice up Your Sex Life: Build the Anticipation
Spice up your sex life by building up to it! Create anticipation and keep your spouse on your mind all day. It's amazing how much better sex is when you look forward to it. We have all heard the phrase sex starts in the morning. And that's true in so many ways. Giving each other attention and making each other our priority fills our emotional needs, but also showing our spouse we really want them throughout the day sets up the evening for success. Whether you use cheeky little notes to show your interest and build the anticipation, or fun games that make you wait for the final reward, anticipation is powerful!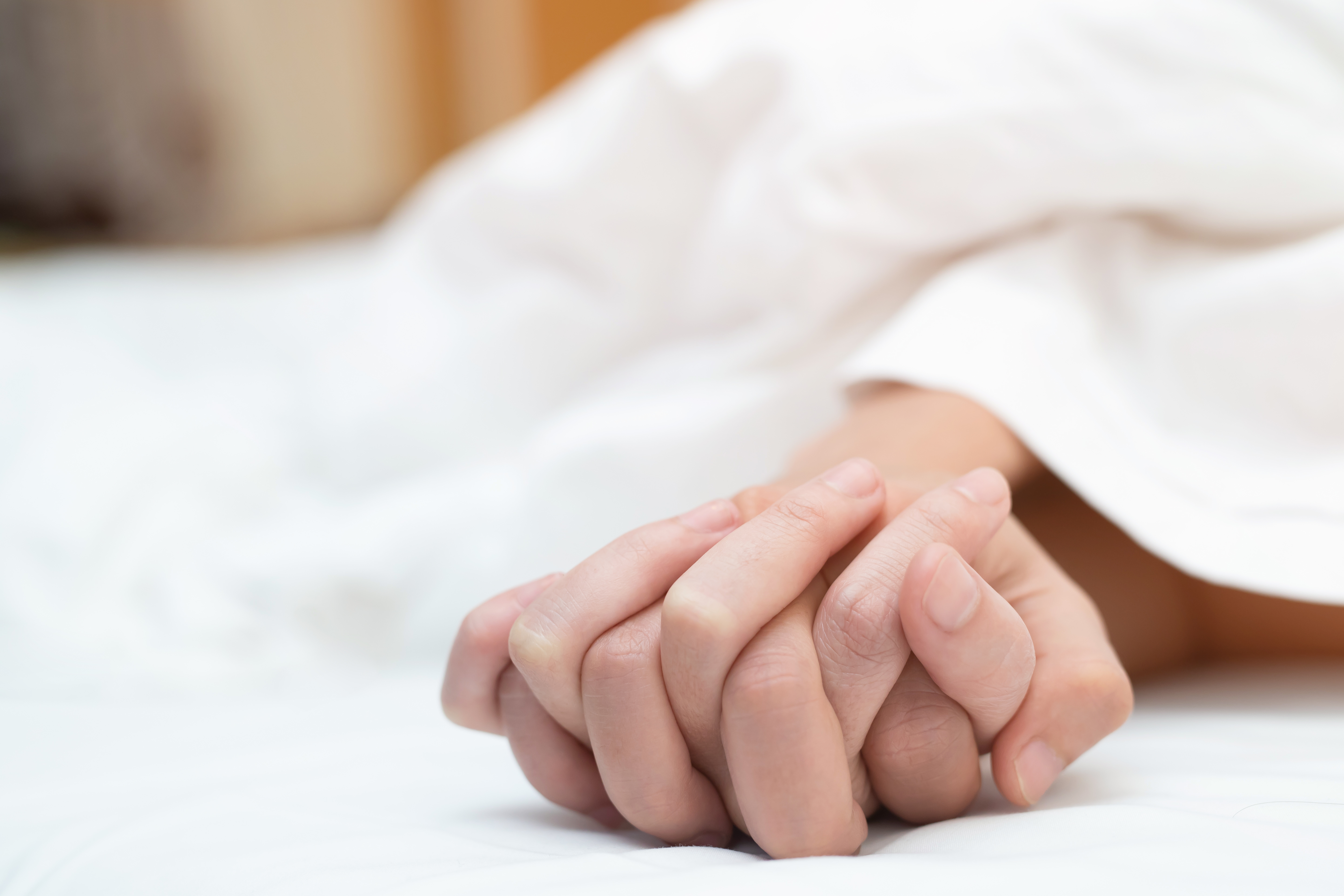 Sexy Notes and Snacks – Get your spouse's thoughts racing and the anticipation building with this sweet sentiment. It's so simple, but the payoff is so big!
Strip Horse – Build the anticipation piece by piece… or by taking off piece after piece! Strip Horse is a playful way to spice up your sex life and have a little friendly competition.
Buy a Sexy Gift – Spice up things in the bedroom by surprising your sweetie with something special, but also steamy! This will make both of you look forward to using it later…
Glowing Black Light Bath – Have better sex using a steamy tub and some black lights. Build the anticipation by dipping your toes in a steamy bath! The glowing paint all over your bodies as you soak will make for a super sexy, and memorable, night!
Give a Sensual Massage – There may be no better way to get in the mood than having your hands all over each other's bodies.
Strip Poker – Take it off piece by piece and drive your partner wild as you make them wait. So play some cards and get wild!
Send 14 Sexts – Send off some sexy texts to spice up your sex life and get your mind focused on your desire!
Make a Playlist – Music really has a way of spicing things up in the bedroom! Turn up spice up your sex life by creating a sexy playlist for the bedroom.
How to Spice up Your Sex Life: Increase the Frequency
Have sex more frequently. The more you have sex, the more you want to have sex. So a great way to have a better sex life is to simply have more sex! Having sex boosts your libido and gets more of those healthy hormones pumping through your body. Science doesn't lie, the facts show if you want better sex, have more sex! They say practice makes perfect, and this will become your favorite act to practice over time. The more you have sex and are able to openly communicate, the more you will be able to become a tune to what your partner really loves and what they could do without.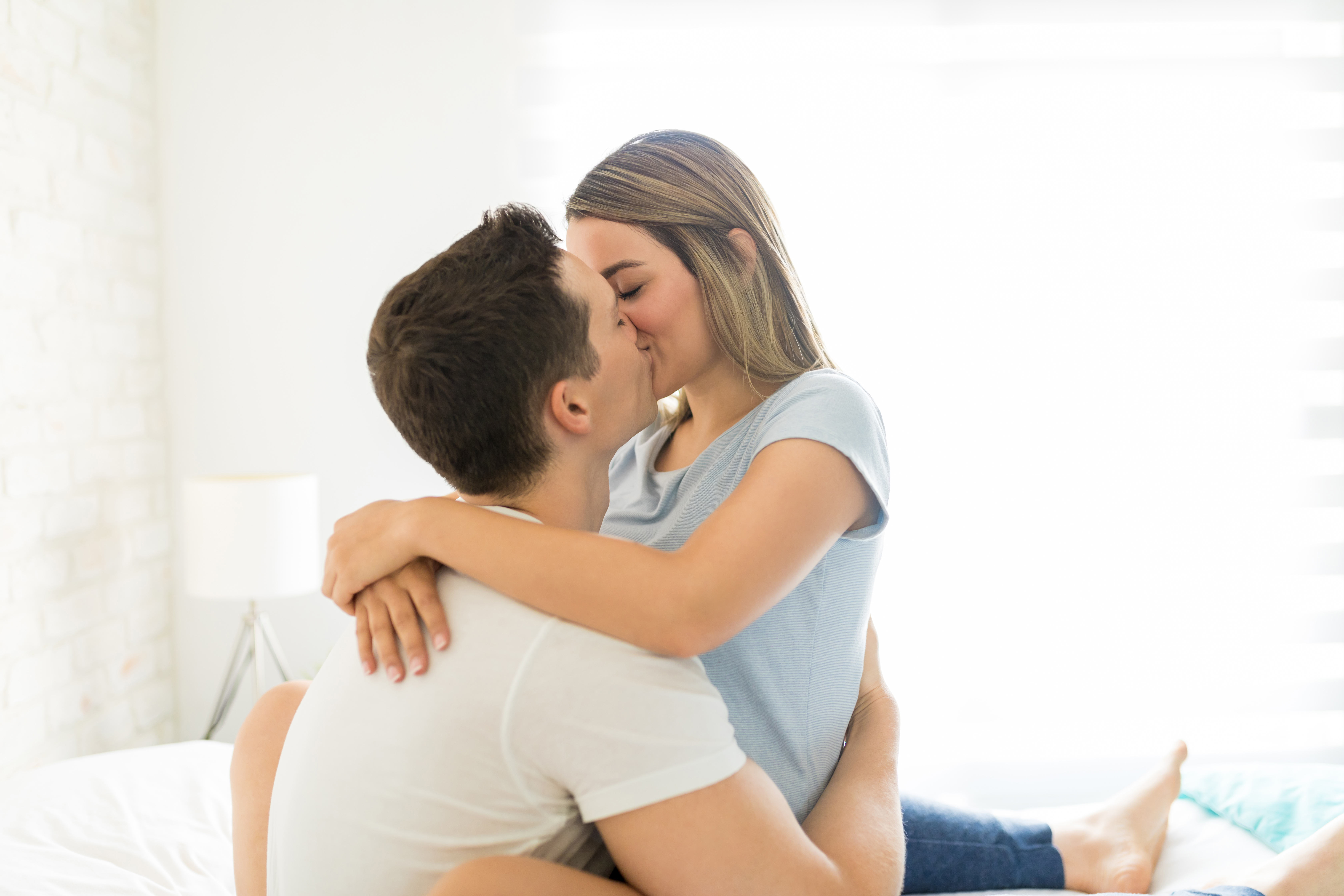 Understanding your partner intimately is such a privilege, and you should see it that way. So pay close attention to what things make your partner go wild and talk about what things aren't your favorite. When you are having sex frequently, likes and dislikes will become more apparent and you'll be able to feel more connected each time you have sex.
7 Days of Sex Challenge – Take the challenge and make it a habit! Have sex every day for a whole week straight.
Get New Fun Things – We put together a whole page of sexy products that we have tried and loved. Getting new fun, sexy toys and products can freshen things up and get you both excited to have sex more frequently!
Sexy Subscription Box – Start a monthly, Sexy Subscription Box tradition. You can personalize it with new, fun, sexy products to keep you both want more! We also have a similar idea, the Fantasy Date Night in a Box idea, that has free printables!
Summer Sex Challenge – Turn up the heat in the bedroom by taking on a summer sex challenge!
Understand What He Wants – Learn about what men want and what men like. Study up on the best ways of how to spice up your sex life!
Understand What She Wants – Study up on what women want and need in the bedroom. Learn about her needs and how you can better please her!
How to Have Good Sex
If you want to have good sex and spice up things in the bedroom, work at it! The notion that sex is purely natural and will come about with no effort is false, and it is certainly not sustainable for a relationship that lasts a lifetime. Have better sex by putting forth some sincere effort, we made that part easy, try some of the ideas above! You have so much fun and excitement in store! All you have to do is try!