Your JUNE Freebies are here!
The following freebies are offered exclusively to our newsletter subscribers! Not a subscriber?
Get monthly freebies sent STRAIGHT to your inbox each month (PLUS you'll get our FREE 7 Days of Love Program JUST for signing up.) It's a total win-win. Sign up below!
Join Our Newsletter List
Homepage Newsletter Sign Up
7-day father's day countdown!
 A 7-day countdown calendar with ways to romance and love your husband leading up to Father's Day!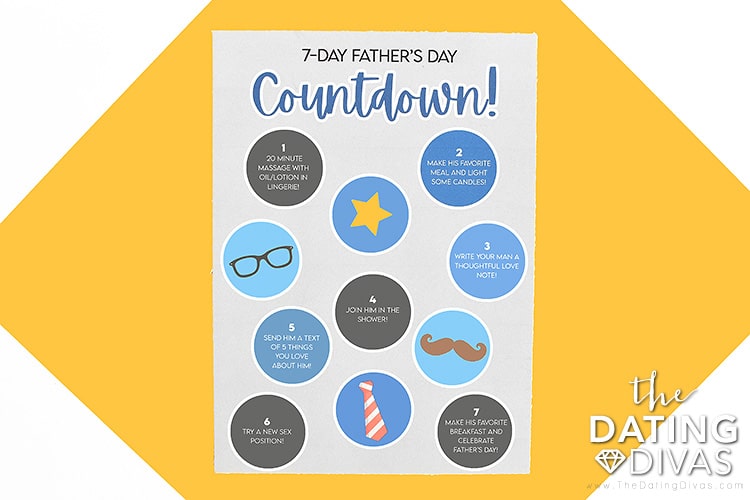 Happy father's day!
The perfect calendar to help wives spoil their husbands leading up to the special day!
From surprising him in the shower one day to writing them a thoughtful love note the next, you are sure to have the best Father's Day yet!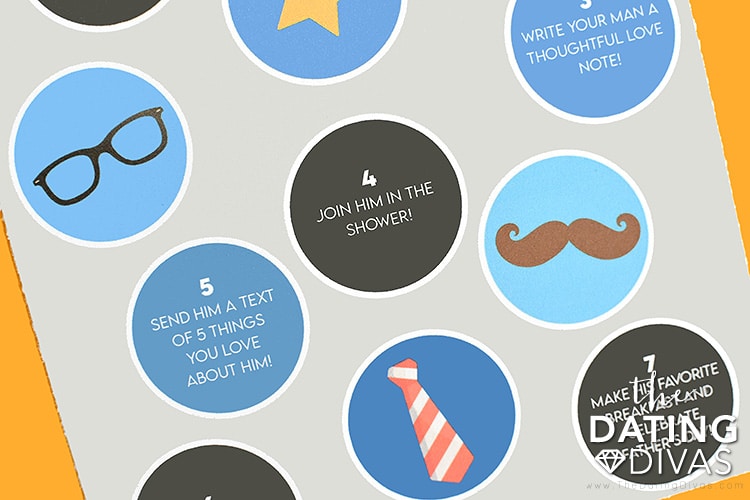 *        *         *        *         *
FATHER'S DAY ROOM SERVICE
Happy Father's Day! We thought your hubby could use a little "room service". Simply fill out the menu and service request sheets and hang them on your bedroom door when you're done. This Father's Day, your wifey will make all your dreams come true!
Ladies! It's time to spoil your man with our epic Father's Day Room Service printables!
To create the most magical meaningful day ever, you must do these 3 easy steps.
Download the free printables
Print and cut
Deliver to your sweetheart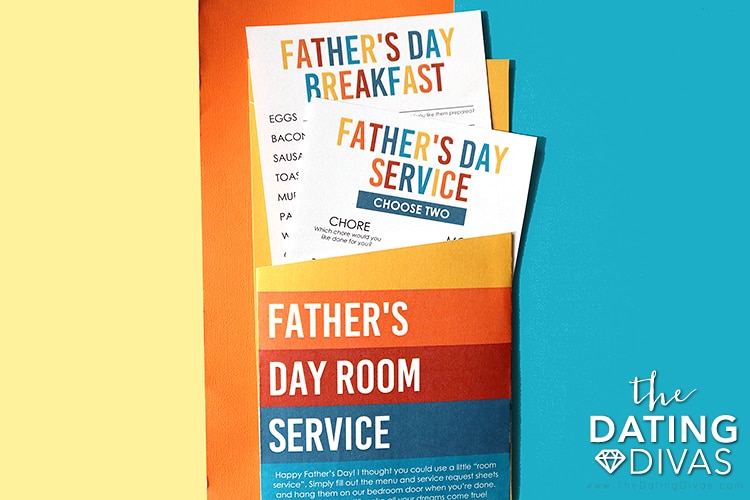 FATHER'S DAY BREAKFAST
Create the best breakfast ever for your sweetie by giving him the order form to fill out.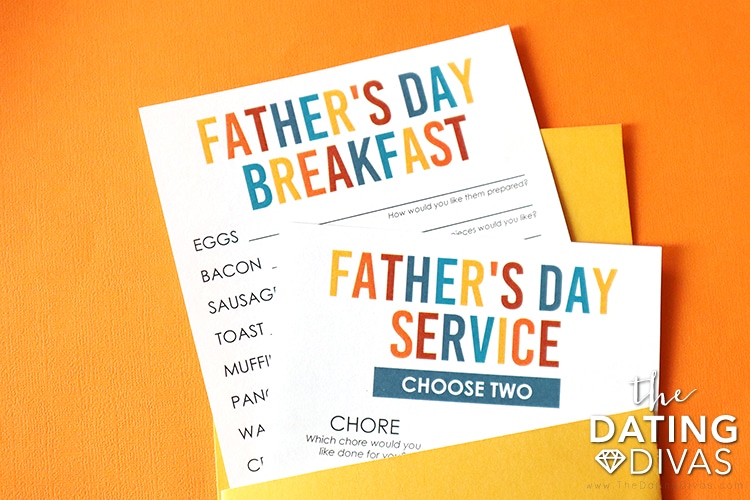 SERVICE REQUEST FORM
All dads could use a break! Have him fill out the service request form and allow your hubby to sit back and relax.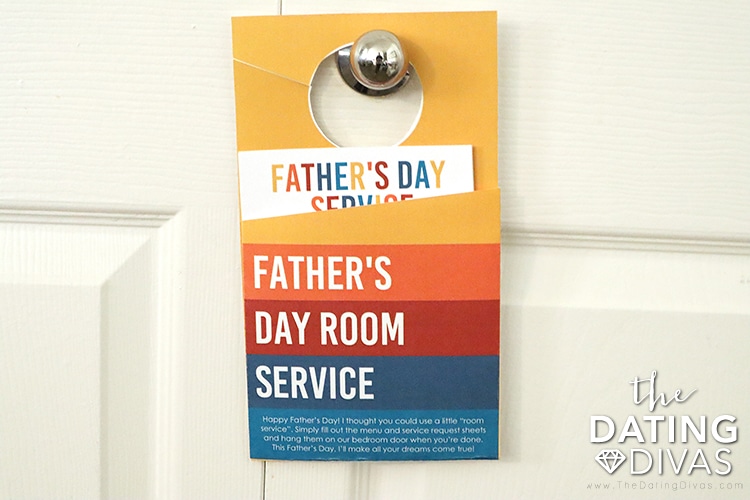 SEXY ROOM SERVICE
Spend some time one-on-one with your man in the bedroom doing the things he wants to do! 😉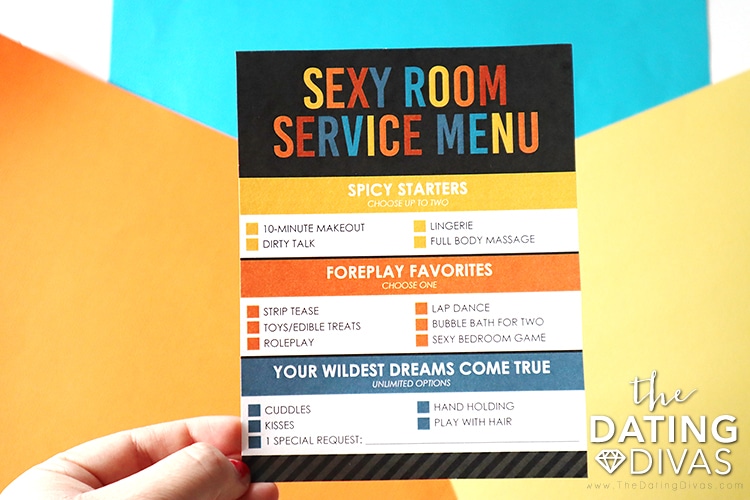 THANKS FOR YOUR ORDER
And to wrap up the BEST Father's Day ever, have him fill out the comment card!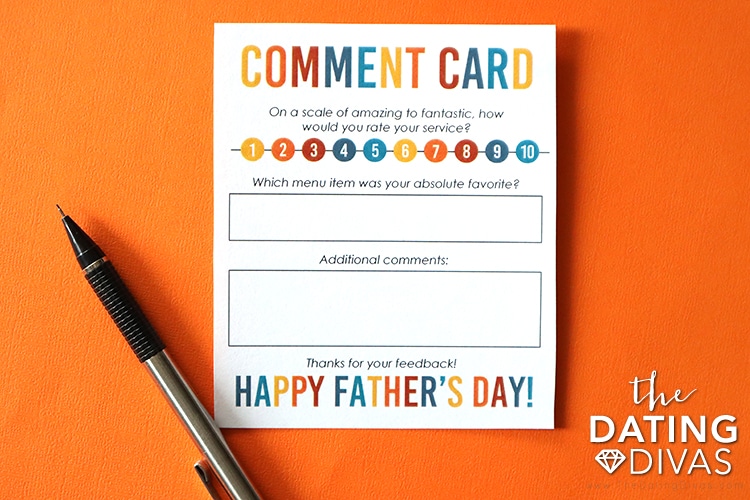 * * * * *
Father's Day Banner
Make your dad and all of the wonderful dads in your life feel special with our Father's Day Banner! Listed below are several ways to use these adorable printables!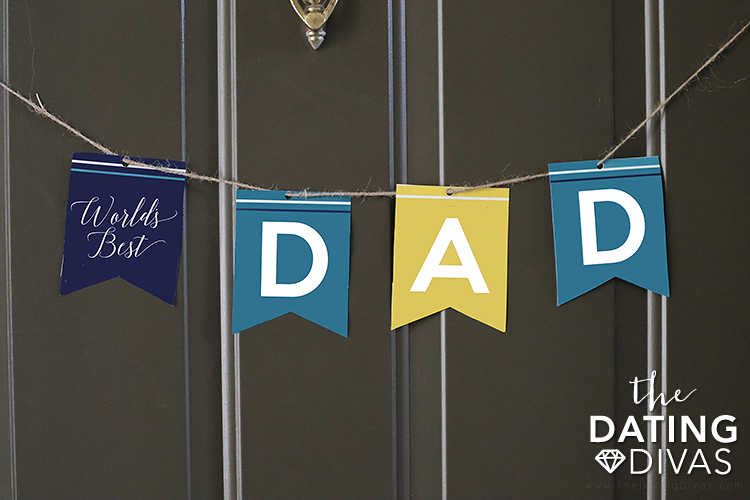 1. Tape on a gift bag.
2. Hang the banner on his door, car, bathroom mirror, or in his office!
3. Tape onto candy boxes.
A HUGE thank you to Courtney from Paperelli, for designing these Father's Day Banner printables just for you!
Happy Father's Day!
* * * * * *
Father's Day Heart Attack!
This Father's Day, show Dad how much you appreciate him with a gift that he will cherish and appreciate. Now if you're stumped on what to get your favorite guy for Father's Day, remember that showing appreciation doesn't always have to break the bank! It really is the thought that counts. These adorable Father's Day Printable Heart Attacks were created exclusively for you by one of our favorite designers, Courtney of Paparelli.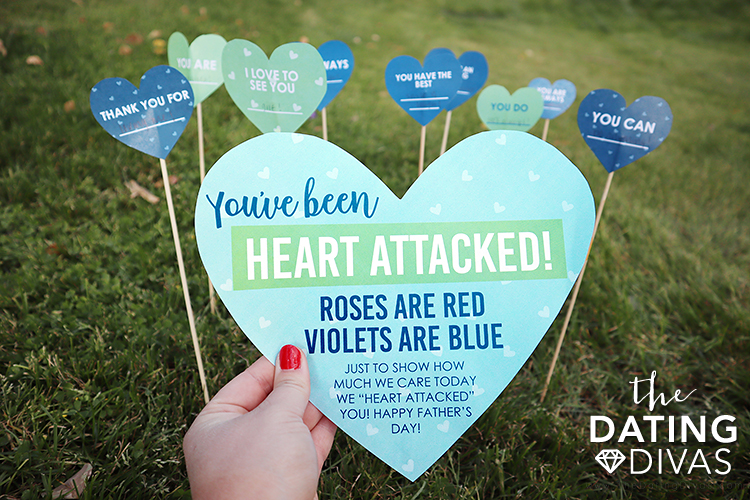 Fathers are one of the most important men in our lives. In honor of Father's Day, may we all share our love and thoughts on these adorable heart attack printables! Simply download the link, print out your printables, and cut! Then you will be ready to personalize them with your own thoughts and feelings! Your dad will be sure to feel the love this Father's Day with this cute and meaningful heart attack!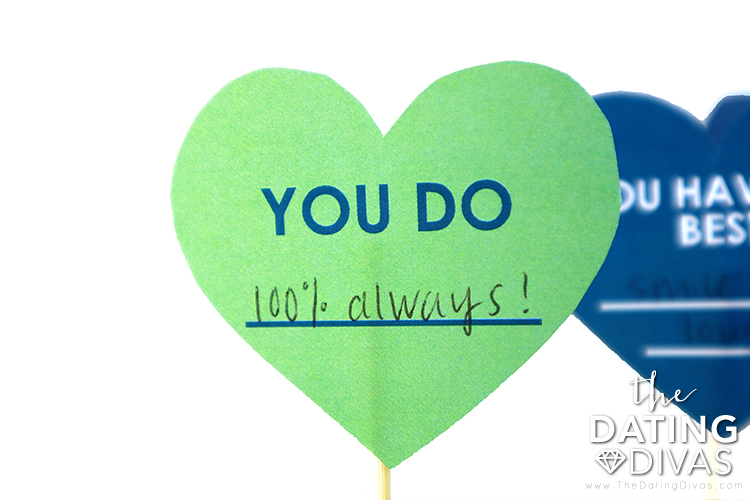 Now, how cute is this Father's Day banner that says "Dad your guiding hand on my shoulder will remain with me forever." Surprise dad with this sweet saying across the bedroom or front door and get ready to see the waterworks! 😉 So thank you, dear father's, pops, and dads. Thank you for your strength, your selflessness, your humor, and the love you have for us! May this Father's Day be special and memorable, and may you feel loved beyond measure with the help of these Father's Day Heart Attack printables!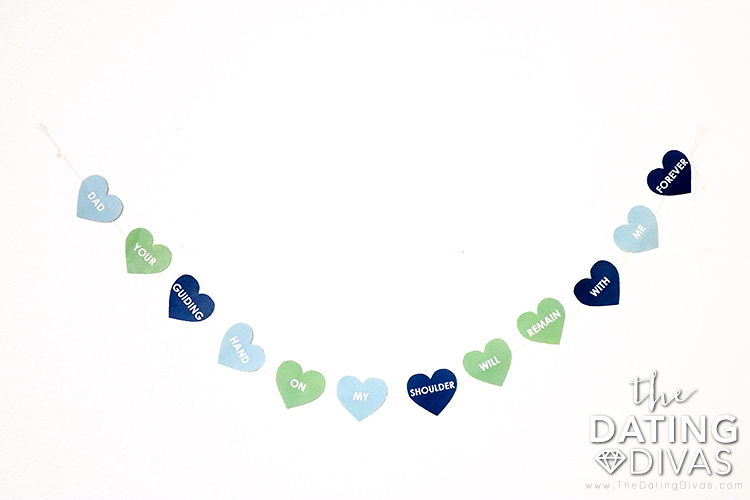 * * * * * *
Summer Bucket List
It's officially summer this month which means all of the hot-weather fun is in full swing! Whether you have a house full of kiddos on summer break or are spending the summer with just you and your sweetie, we've got a fun freebie that is sure to help you make many summer memories.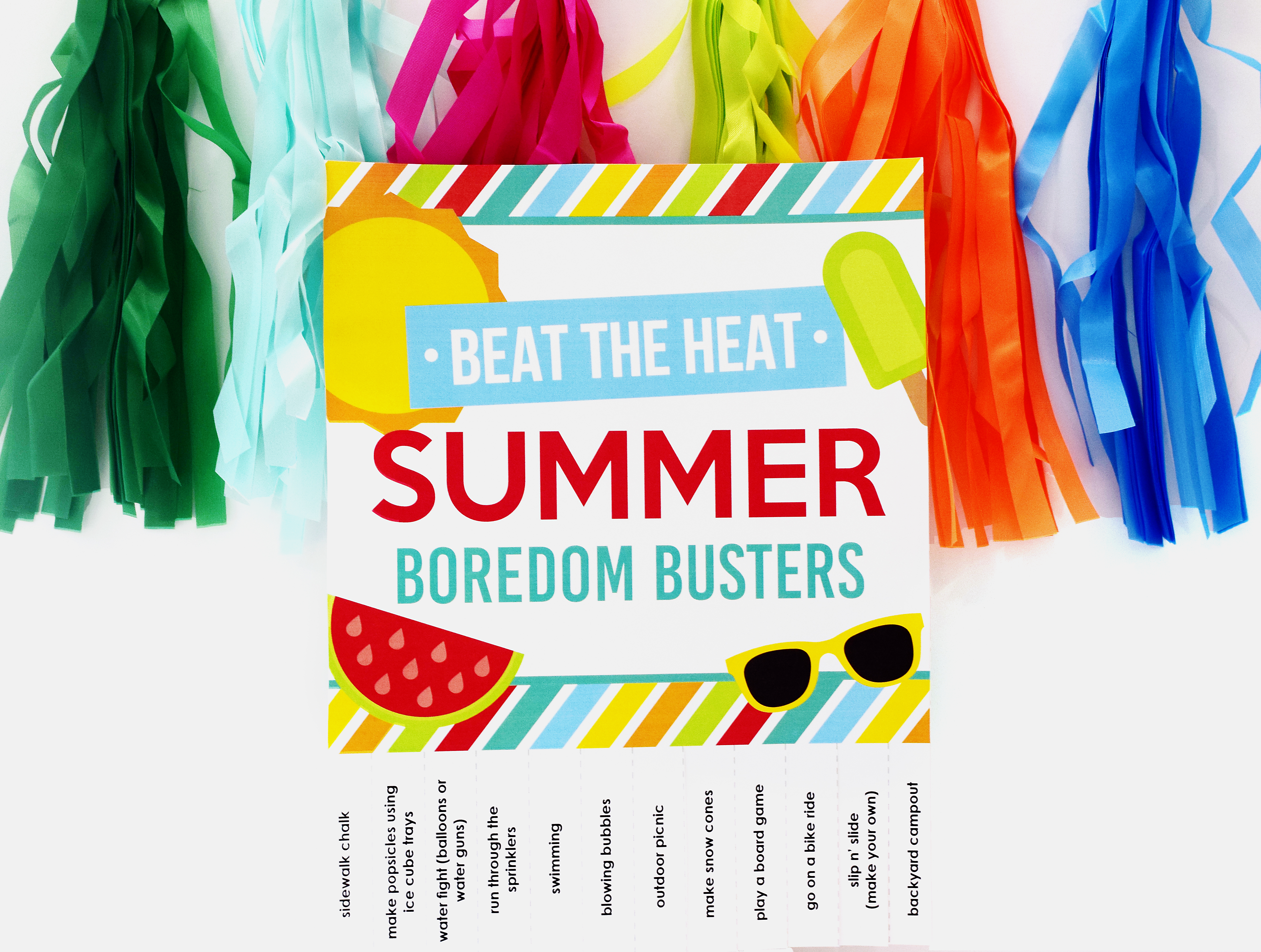 This summer bucket list is an easy way to make sure that all of your summer wishes come true. Begin by printing out your summer bucket list. We have two options to choose from: A family summer bucket list and a couple's summer date bucket list.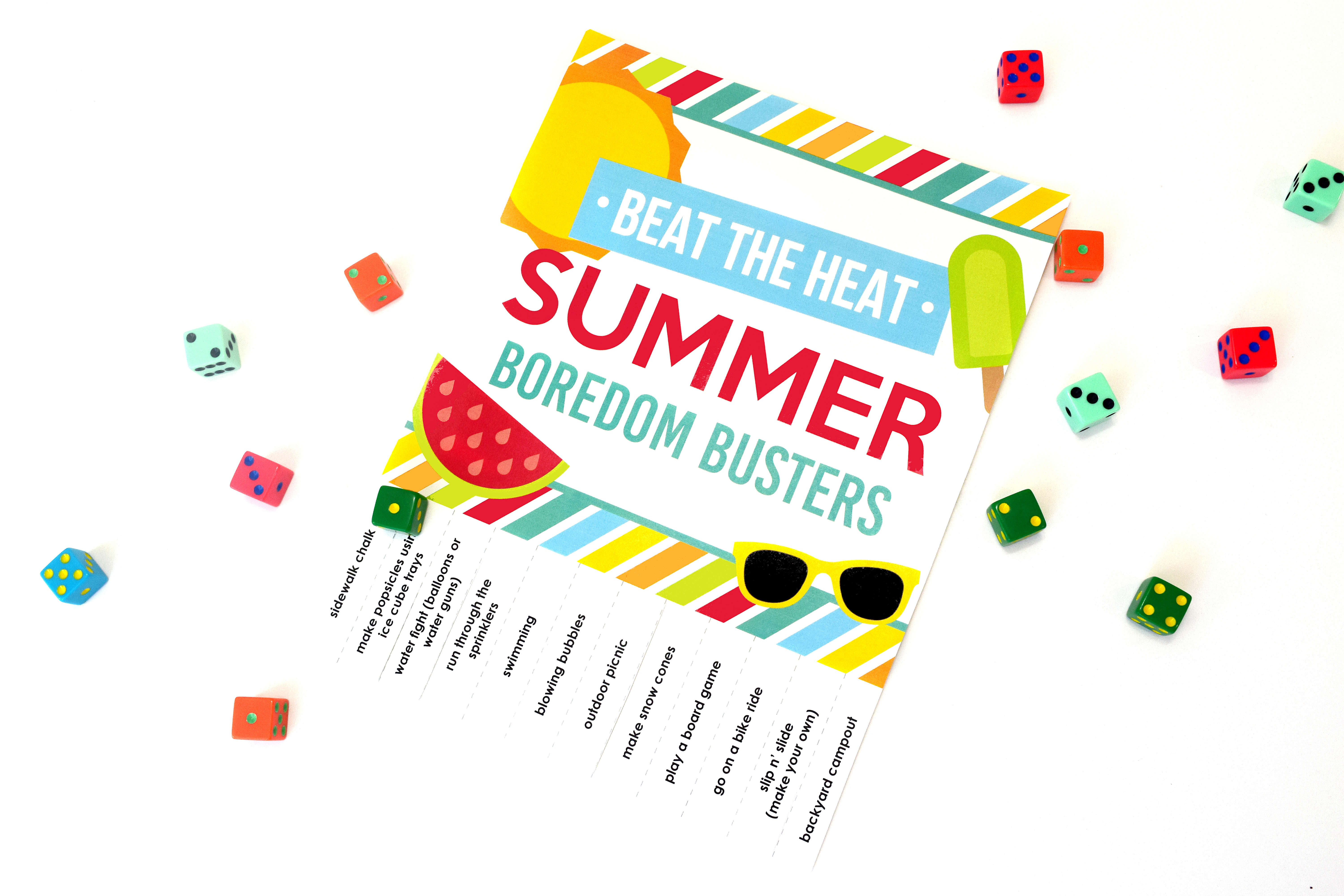 Each bucket list comes in two varieties: A a pre-filled bucket list and a blank bucket list. Each of the ideas listed on our pre-filled Summer Date Ideas bucket list is a popular summer date idea straight from our site. You can search for each title in our search bar to locate the date idea.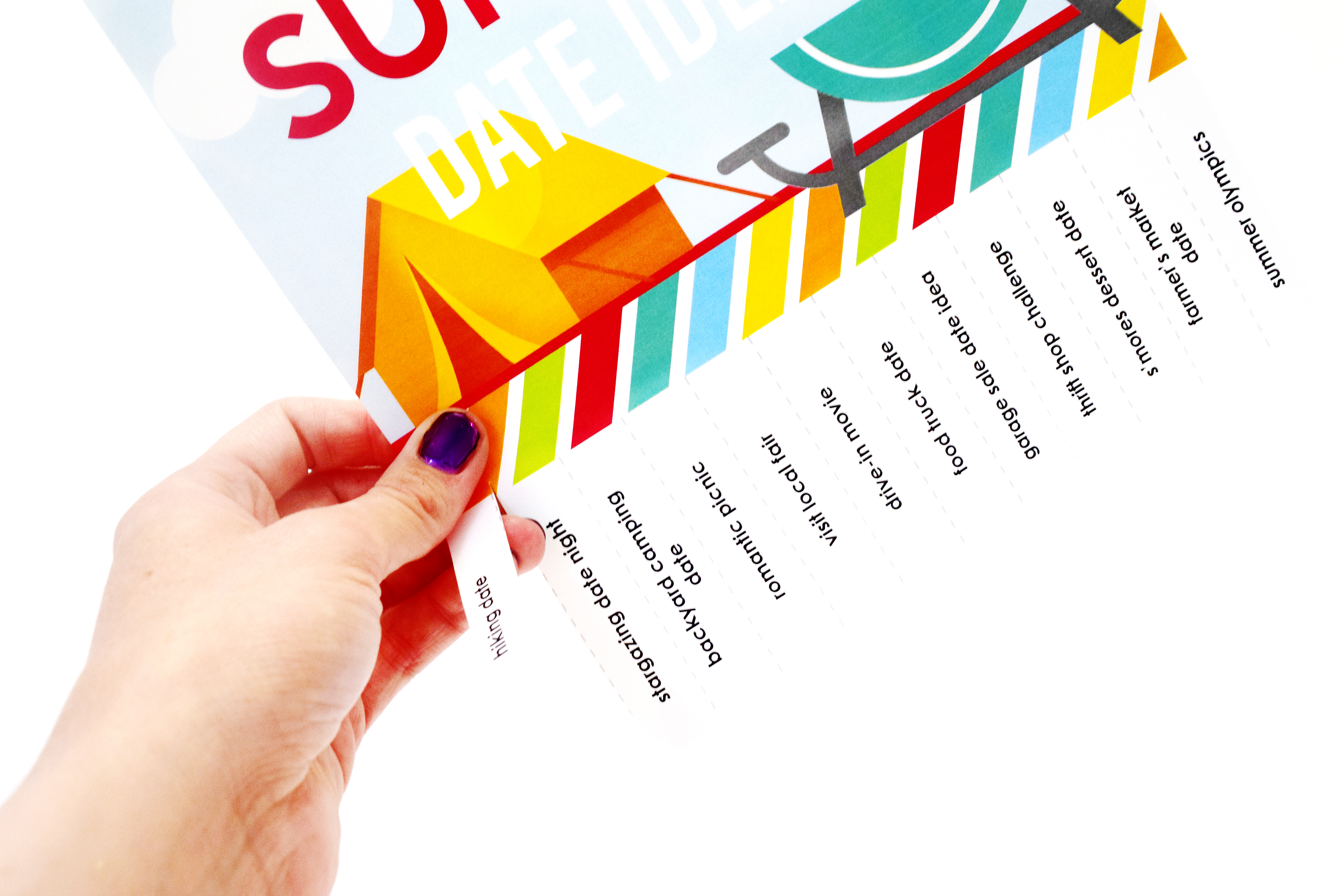 Once a memory is made, simply tear off your idea and make plans for the next summer activity. We hope you have the BEST summer ever making unforgettable memories with the ones you love.
* * * * * *
Thoughtful Father's Day Card
We love coming up with ways to make the holidays special and Father's Day is no exception! This month, we have loads of ideas to make dad feel like a million bucks! We teamed up with Carisa of Messes to Memories to create a fun card perfect for letting dad know how appreciated he is!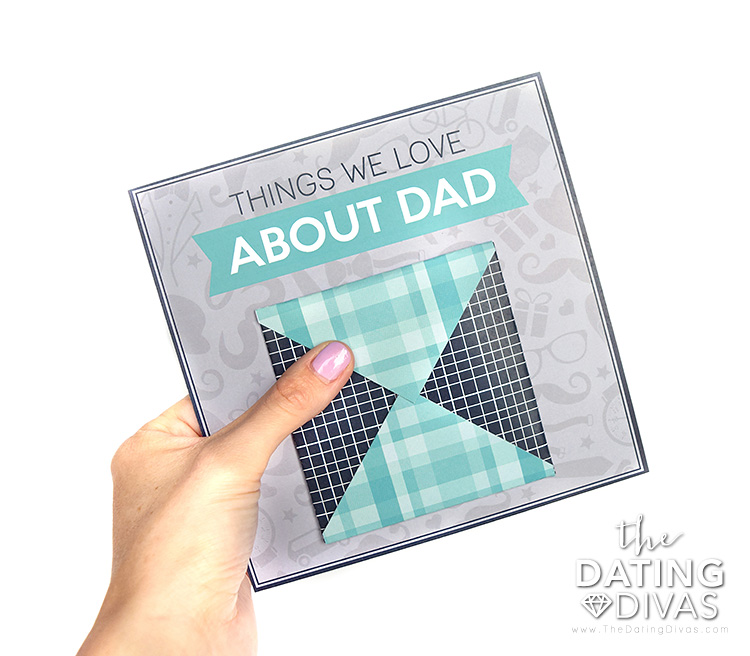 Making your own card is easy! After downloading your card PDF, print your document on cardstock and cut out each piece. There will be 12 little cards to write a different reason why dad is so loved. Fill out each card. You can also print more pages of the cards to take turns filling them in with your siblings or children.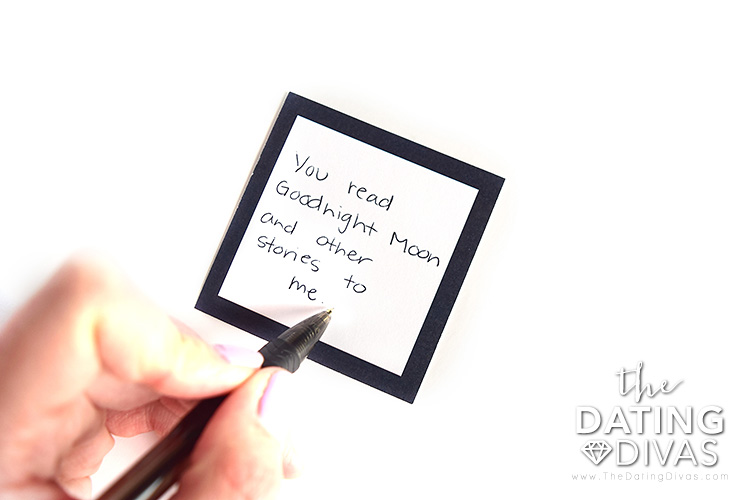 Next, fold your envelope piece by folding in all of the corners of the envelope. Attach 3 of the corners together leaving an opening.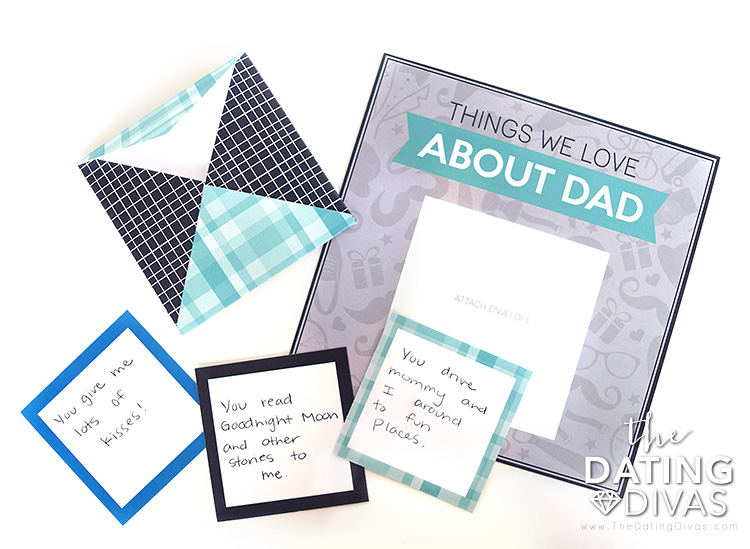 Glue your envelope onto the card in the space provided.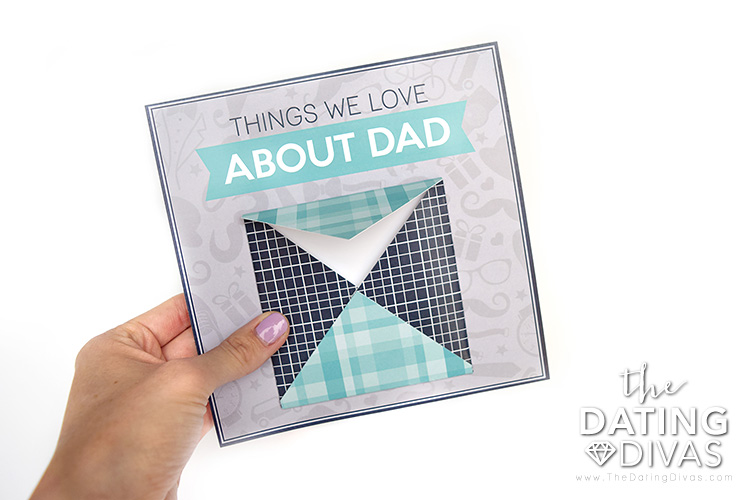 Fill the envelope with your mini cards of appreciation for dad. He is going to love reading each and every sweet message.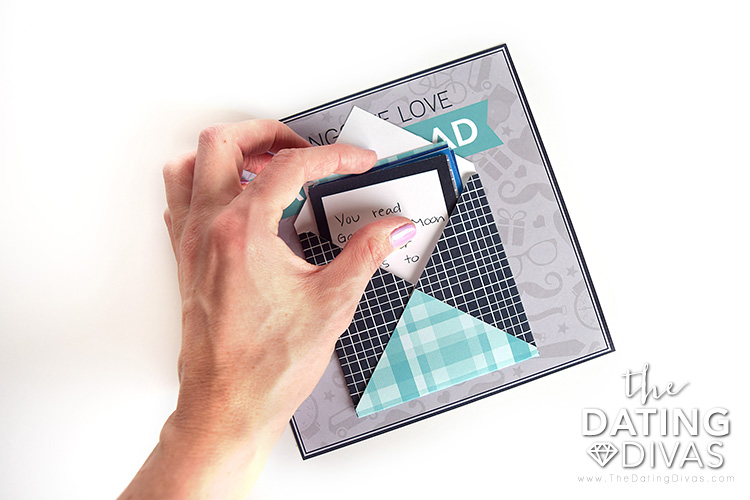 * * * * * *
Father's Day Coupon Book
Father's Day is ALMOST here and this month we are hooking you up with a free DIY gift for dad! These adorable Rad Dad Coupons were created exclusively for you from one of our favorite designers, Courtney of Paperelli.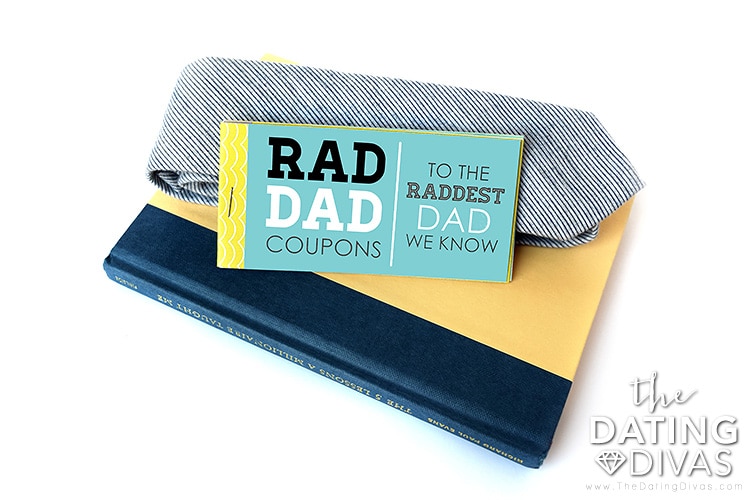 Putting together your own Rad Dad Coupon Book is super quick and easy to do! First, choose all of the coupons you would like to include. We have created adorable pre-written coupons for you to choose from that dad will get a kick out of.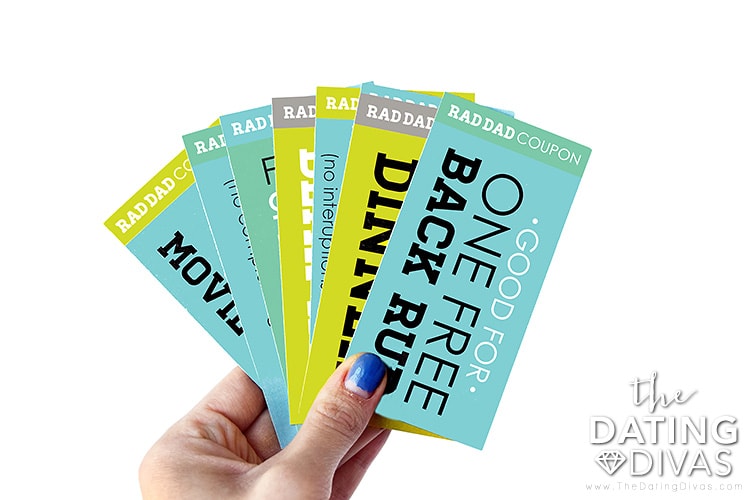 You can also create one of a kind coupons by printing a few sheets of the blank coupons. Fill in your own message in the blank area to completely personalize your book!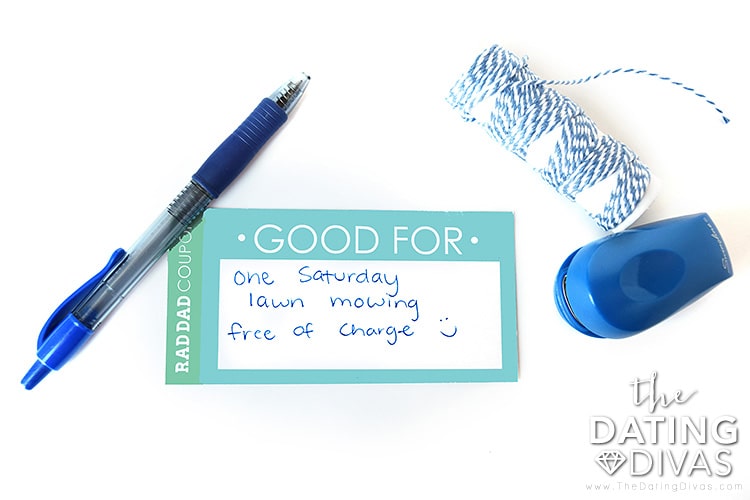 Once you have your coupons picked out, stack them together. Add the back cover, and finally, top it all off with the front "Rad Dad Coupons" cover. The cover is longer than the coupons themselves. This extra length will fold over to the back cover to create a binding for the book. I found the best way to hold it all together was to use a stapler to staple the middle of the binding with one single staple.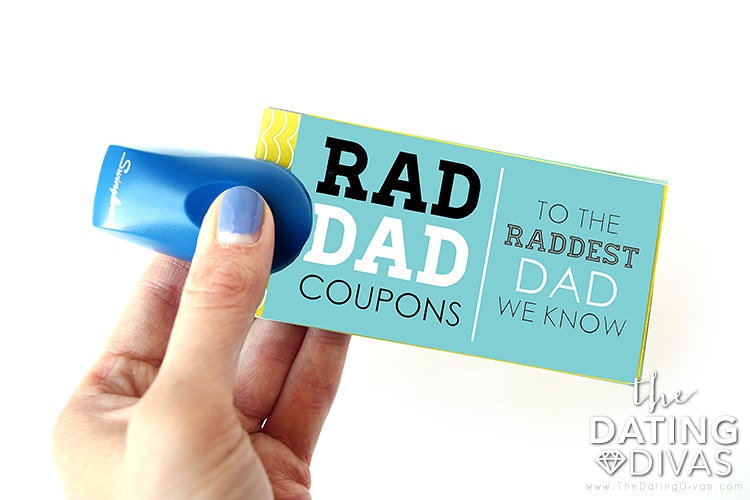 Dad is going to love this sweet and simple gift! Happy Father's Day!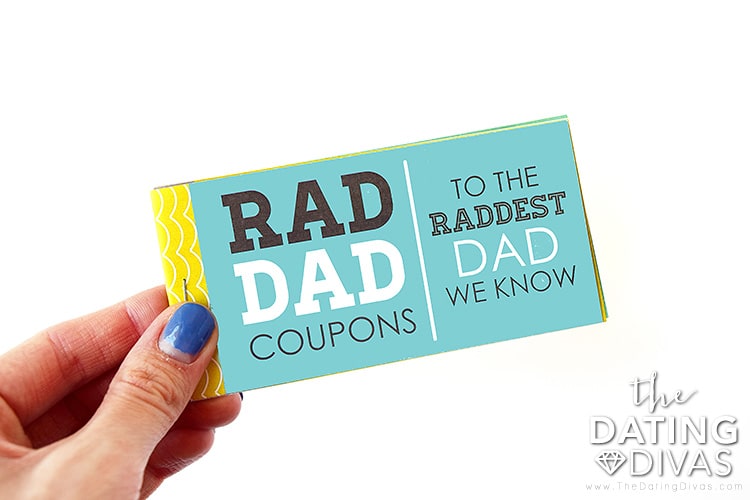 * * * * * *
DIY Father's Day Card
FATHER'S DAY is right around the corner!! For your JUNE freebie, we are giving you this adorable tri-fold card made by the lovely and talented Karyn of If Actually!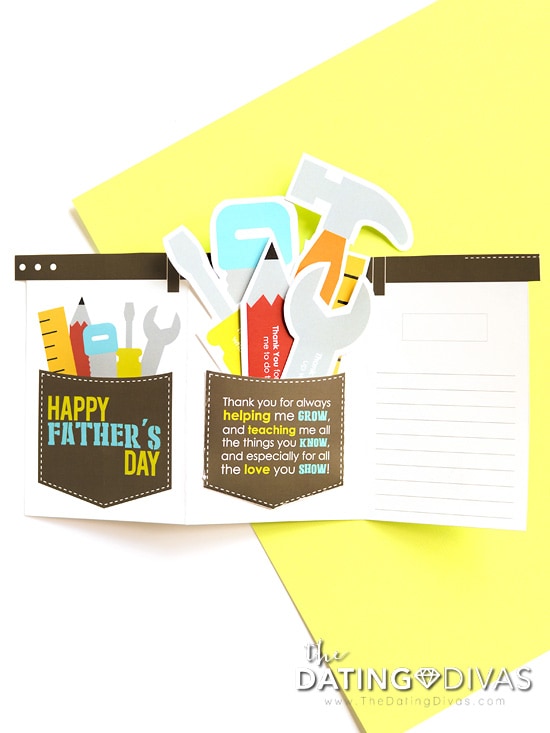 Don't you just love that sweet poem? But my FAVORITE part is the tool inserts…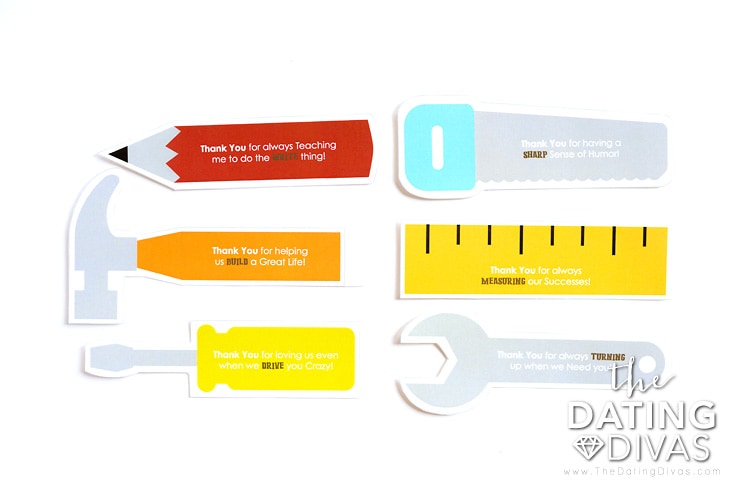 Pencil: "Thank you for always teaching me to do the WRITE thing!
Hammer: "Thank you for helping us BUILD a great life!"
Screw driver: Thank you for loving us even when we DRIVE you crazy!"
Saw: "Thank you for having a SHARP sense of humor!"
Ruler: "Thank you for always MEASURING our successes!"
Wrench: "Thank you for always TURNING up when we need you!"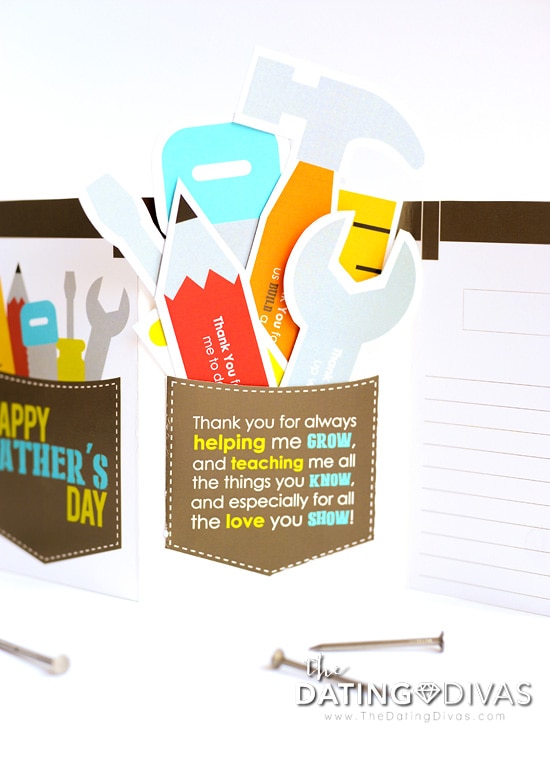 Plus, there's a pocket you can attach to put ALL the tools in and lines for you to write a personalized message!
* * * * * *
Father's Day Postcards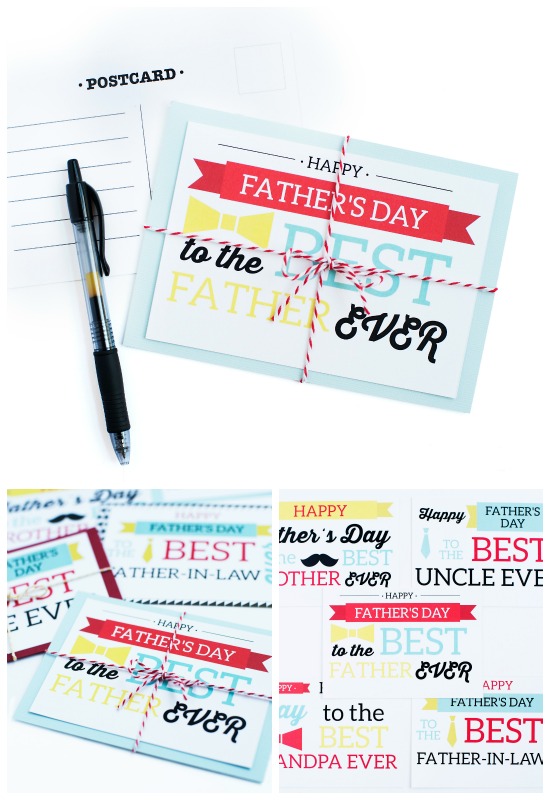 If you're anything like us, then you've got quite a few Father's in your life that you want to wish a Happy Father's Day to.
So that's why we teamed up with the amazing Jennafer of Oh Creative One to bring you these adorable postcards for ALL the Dads in your life!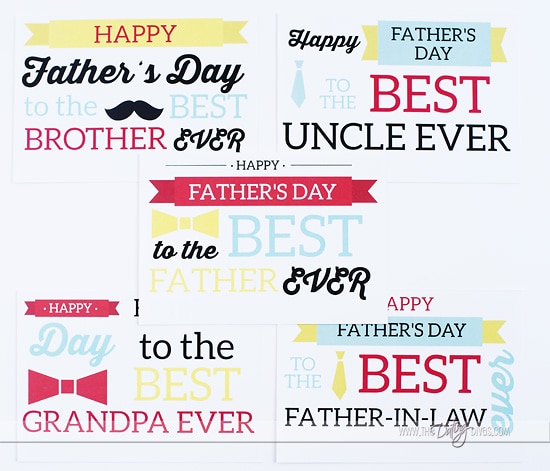 Jennafer did SUCH a great job making these postcards the perfect mix of cute but modern and manly! Just like the men in our life! lol!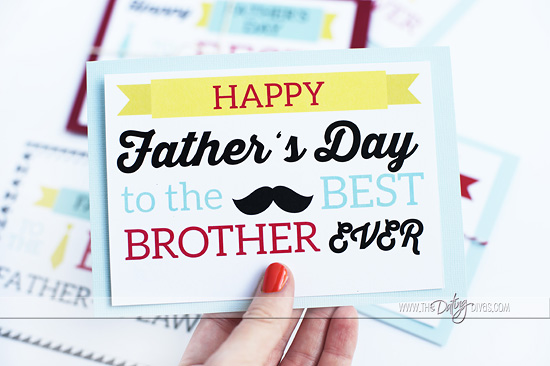 All you have to do is cut them out, put them together, and mail them off!
Who knew Father's Day could be so easy, right?!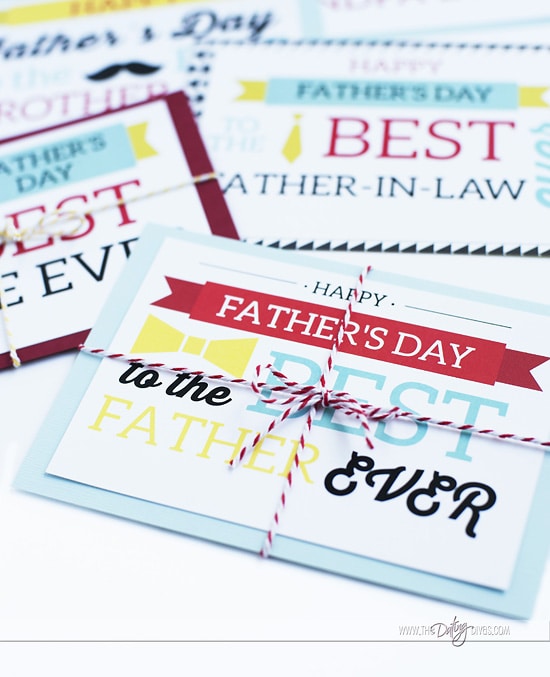 * * * * * *
Father's Day POP Themed Gift Basket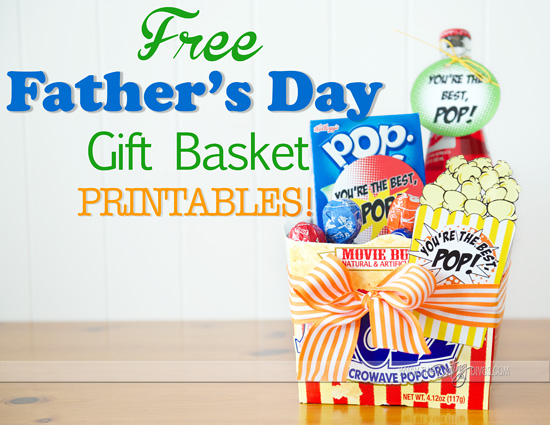 With these fabulous printables from the amazingly creative Kristin of CdotLove, you can put together this POP-eriffic gift basket! I simply filled a box of movie popcorn with Pop Tarts, soda pop, and Tootsie Pops! A few other things you can include are:
Pop Rocks

Blow Pops

Quaker Popped Chips

Otter Pops

Corn Pops Cereal

Push Pops
We have included 4 different shapes and sizes of tags that will be sure to fit on anything you choose for your basket! You can even print out multiple copies for tags on even MORE goodies in your gift basket!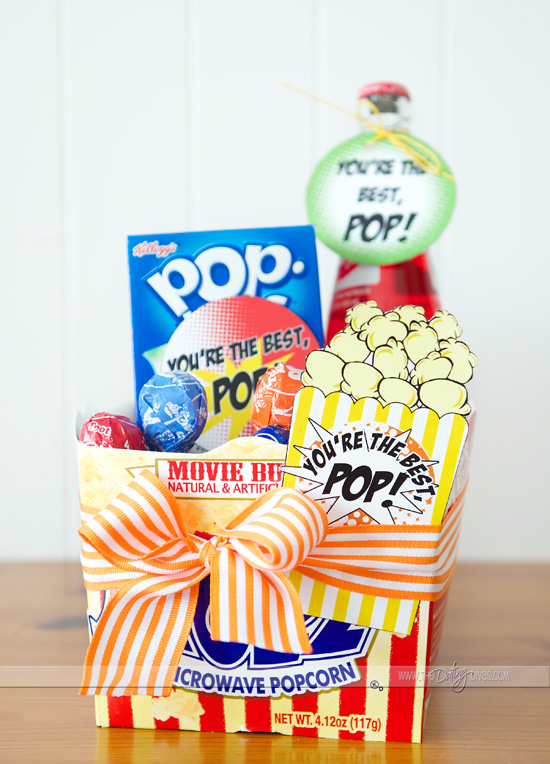 Just pick out your man's favorite "pop" themed treats and download your PDF from your June freebie newsletter.