Yep I did this April Fool's joke on my hubby last year and it was hilarious!
*Caution: We wouldn't recommend this prank if your husband and you are trying for a baby or this joke would just be mean! We are very aware of the hardship many couples go through in dealing with infertility and we are not posting this to hurt anyone's feelings. 🙂 This was merely a "successful" past prank that we thought we would pass along to you.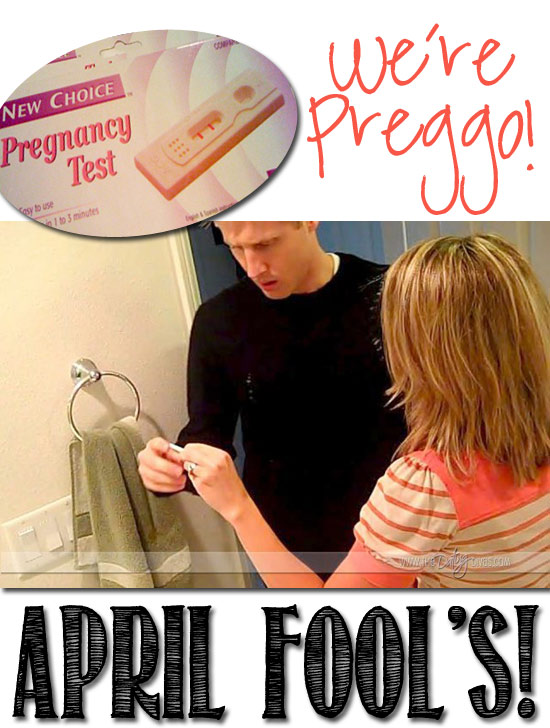 I bought a Pregnancy Test from The Dollar Tree: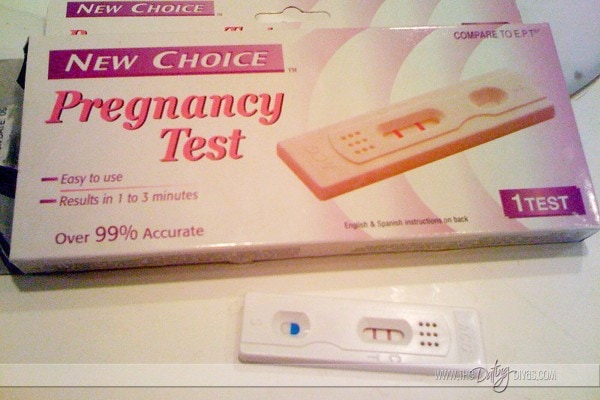 Then I had my cute pregnant friend, Elaina, pee on it for me! Thanks, Elaina!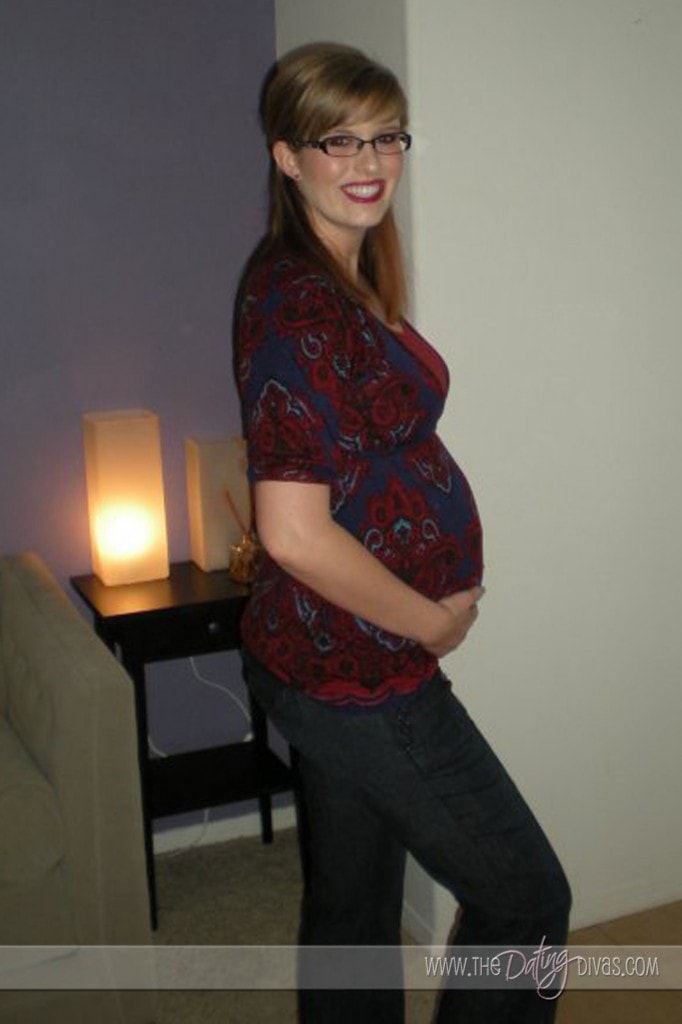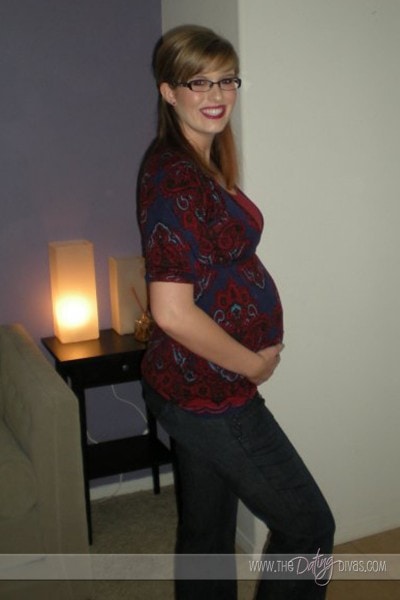 Here's my husband's reaction: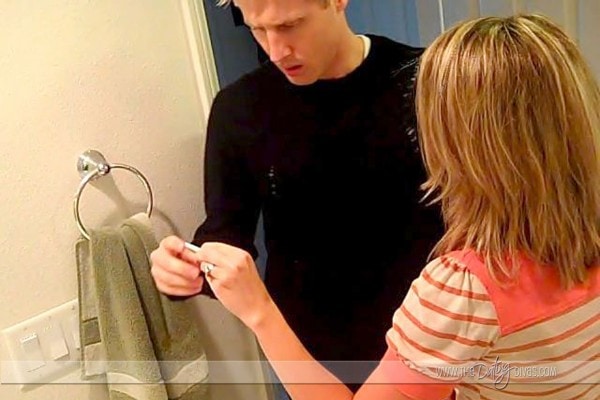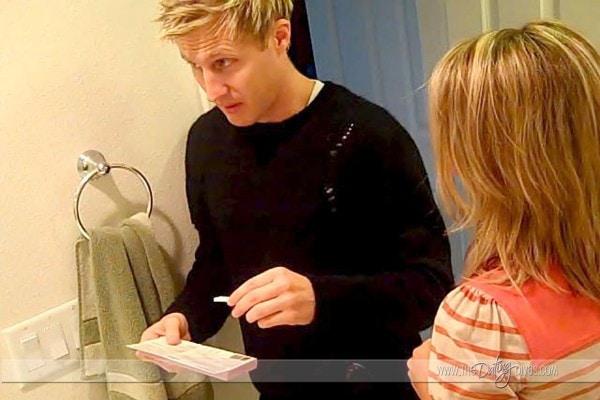 We had a one-year-old at the time and he was just NOT ready for another one. We got a great laugh out of it.
What fun pranks do you have planned for your spouse tomorrow?
Check out
Kiirsten's Comedy Date
, for some great inspiration for prank ideas. You'll be rolling on the floor laughing after seeing each other's reactions.
After all, "The most wasted of all days is one without laughter." -E.E. Cummings