DIY Cookie Bouquet
Create this fun and easy cookie bouquet for a unique and edible gift for the one you love! This is a great idea for any occasion, but one the recipient is sure to love.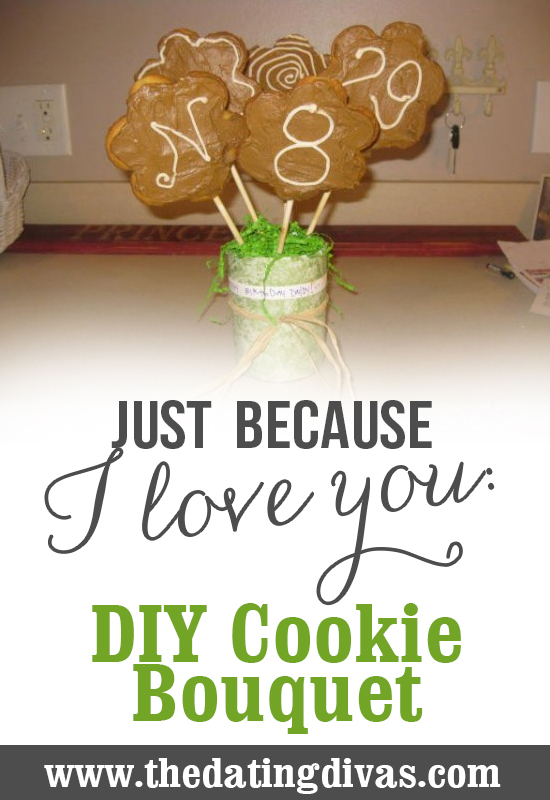 Disclaimer: This post contains affiliate links. To learn more about 'em,
click here
.
So this is not the best looking flower bouquet… I attempted brown frosting instead of the bright colors I normally do, but this is my husband we are talking about, maybe it toned it down enough to not be so girly for his special day!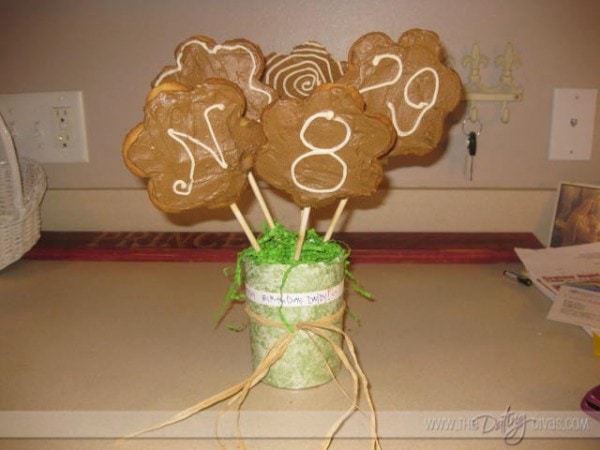 Materials Needed:
So I have done these for almost any occasion you an think of… Mother's day, Father's day, "announcing a baby" day, birthday, Valentine's, and it can be decorated to ANY holiday! JoAnn's and Michael's have the cookie pan in many different shapes, use a 40-50% off coupon online, the cookie recipe comes with the pan and is actually tasty! You can also grab heart and flower cookies pans here. Once you have the pan you are set for anytime cookie bouquets! You can decorate with candy or just frosting. Do as many flowers as you want, even just 1 for kids. Although any more than 5 or 6 means you need a terracotta pot for the heavy bottom! Scrapbook the paper around an empty can of food, decorate it as you would like, hot glue in some foam for flower arrangements, glue on some Easter grass or anything pretty to cover the foam, get sucker sticks and stick the finished cookies inside but stagger them better than I did so you can see them all! 🙂 Wallah!