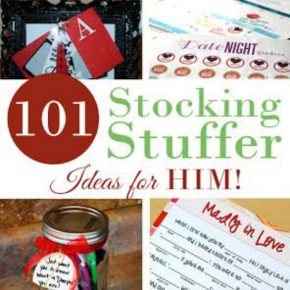 Stocking Stuffers For Him
This is the PERFECT time of year to really show your special loved one how much they really mean to you.  There is NOTHING better than loving someone else and being loved in return.
SO, we thought we should help you all out with 101 awesome and amazing ideas to use for your spouse's stocking!
Say what?!
Yeppers!  We have done all the searching for you, and now all YOU have to do is read the list and pick your favorite ones, and then surprise...
Continue Reading