How to Flirt With Your Husband or Wife
Think back to your dating years. Flirting was likely a HUGE part of the reason you fell in love with your spouse, right? Ironically, it is commonly one of the first things to go out the door after a couple gets married! That being said, we are bound and determined to not let that happen to you! We think being flirtatious and fun with your spouse is a critical component of marriage. Therefore, we put together an amazing list of ideas for how to flirt with your husband AND how to flirt with your wife. Basically when it comes to flirting, we've got you covered!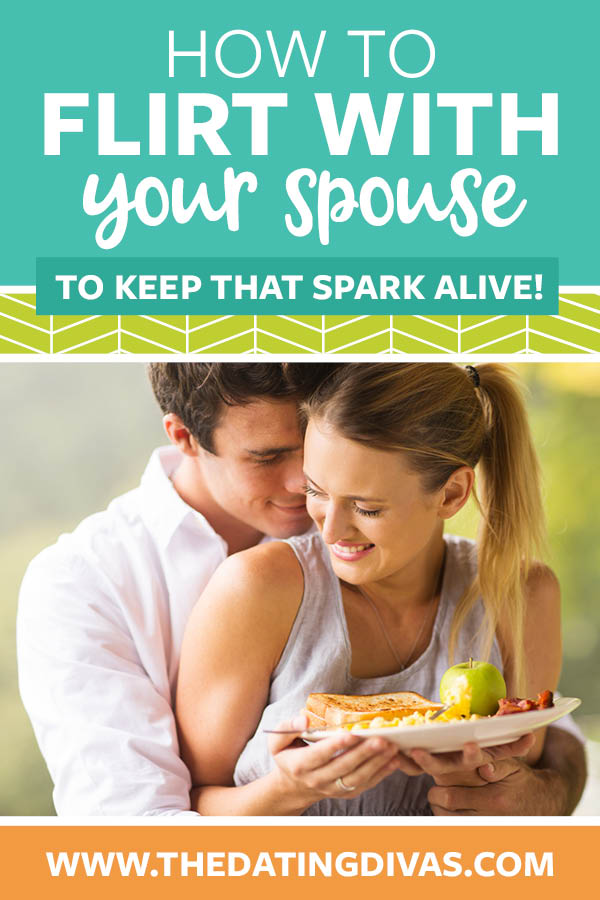 Contrary to popular belief, you can actually find a way to flirt with your spouse in almost any situation! Lucky for you, we've narrowed down the easiest (and most effective) ways for your convenience! 😉 We've come up with the following categories:
Yep, we've thought about the most important times and reasons to flirt with your spouse and now we're ready to share them! Are you ready?
How to Flirt With Your Husband or Wife Romantically
There's something to be said about a grand, romantic gesture in dating or in marriage. However, grandiose gestures don't make up the day to day. That being said, we have some of the best ideas for how to flirt with your spouse below that will truly show your love and adoration in small, simple ways. Not to mention, these are mutual ideas for how to flirt with your husband AND how to flirt with your wife in a gender neutral and romantic way. Needless to say, get ready to get all sorts of flirty with your sweetie from these romantic ideas!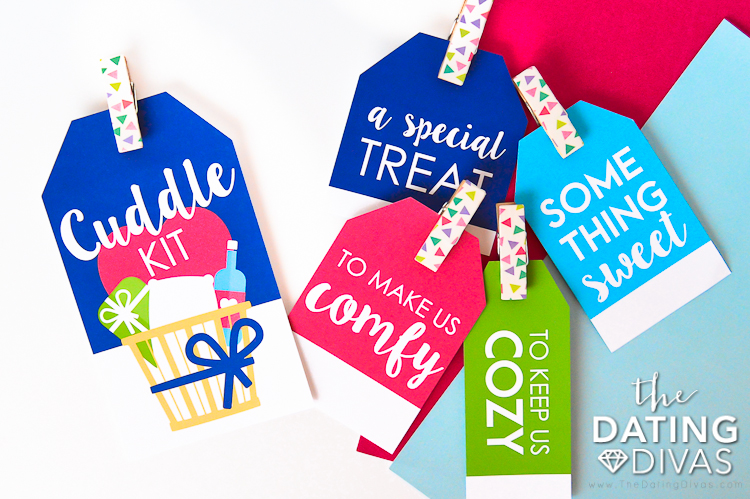 Thoughtful Ideas For Flirting With Your Husband or Wife
Without a doubt, flirting is romantic, fun, and often gives you butterflies. However, when thoughtful flirting goes down in your marriage, doesn't it makes you grateful for an attentive and loving spouse? With this in mind, we've compiled some of the most thoughtful ideas for how to flirt with your husband or wife. Not only do these ideas show some extra thought and attention, they communicate what we all want to hear and say most: "I love you!"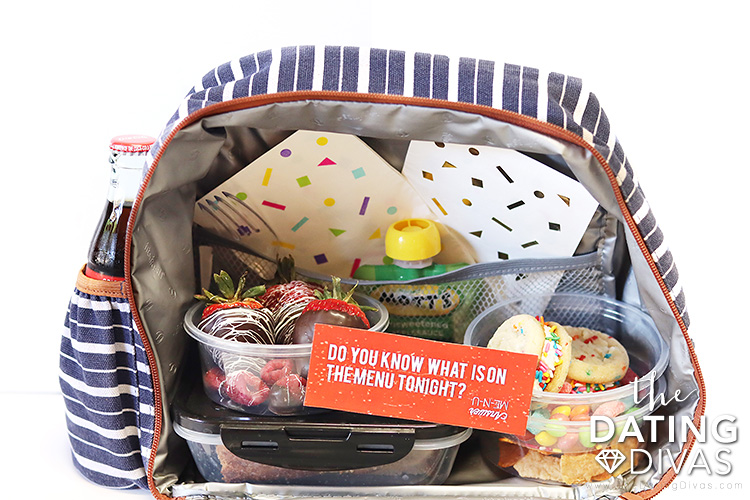 Sexy Ways for Flirting With Your Husband or Wife
Now for the ideas we're sure you've been dying for: Sexy ideas for how to flirt with your husband or wife! Since we firmly believe that flirting can happen anywhere, you better believe we find it important to flirt your way into the bedroom! These ideas below will most definitely get you there and set the right mood at that. We've even included ideas that involve sexy texts for your husband or wife!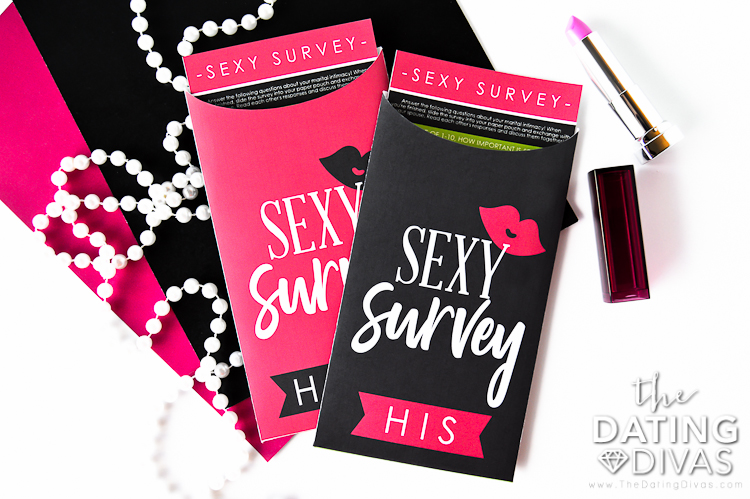 Gift Ideas That Are Fun and Flirty
Flirting with your husband or wife can happen spontaneously, and that's great! But what about those moments where you want to send your sweetie the message that they are everything and more to you? That's where these flirty gift ideas come in! Not only are they full of cute flirty quotes and adorable ideas, they say to your spouse, "I'm crazy about you!"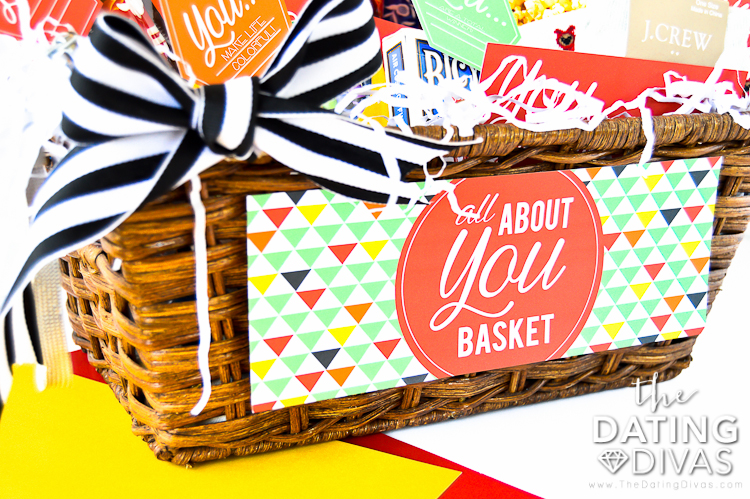 Is it just us, or did this whole list make you feel all sorts of FLIRTY? The good news is that with all these ideas, you'll be covered for a LONG time in the flirting department! Wahoo!
BUT, before you go, here's another quick list of BONUS IDEAS we collected from our readers!
BONUS Ways to Flirt:
Leave old fashioned, handwritten notes all over the house: in the shower, medicine cabinet, by the coffee pot, pillow or car.
Send flirty pics of yourself via text.
Give your sweetie a really passionate kiss before he/she leaves for work so you're all they're thinking about until they get home!
Play dress-up.
At some point during the day, tell them you miss them and what you're going to do to them when they get home.
Write a flirty message on the mirror in the bathroom or on the microwave with dry erase markers.
Send flirty texts or sexy pics to them throughout the day. Additionally, tell them you can't wait till they gets home, or say, "Look what's waiting for you when you get home!"
"My husband loves words of affirmation. Therefore, I'm constantly telling him how sexy, good looking, or hot I think he is, especially when he is dressed up looking sharp. I load him up with tons of compliments, which still to this day makes him blush."
Smack their butt or leave silly messages on their phone.
"I tease him while driving. (Nothing dangerous or over the top) I'll just slide my hand along his leg or tap his shoulder and wink. Little things that the kiddos don't notice but sends a private message."
"I use my son's bath tub crayons and right a message on the shower wall so he will see it when taking a shower. I also leave messages on the mirror written in lipstick."
Show up at their work and take them to lunch.
Play footsie under the table or sit beside them and touch their leg, running your hand down their thigh.
A wink and a smile.
Throw out inside jokes or references to them that only he/she would get.
Walk into a restaurant where people don't know you. Sit at different ends and tell the waiter that the man that just walked in is buying. Then write down your phone number and have the waiter give it to your hubby.
Well, we can now confidently say that you're ready to flirt with your husband or wife after reading this list! On that note, go pick out your favorite ideas and get your FLIRT ON! 😉