Easter Egg Hunt Ideas for Couples
Hippity Hop and hip hip hooray! The day of all things eggs is right around the corner and we've got a post full of Easter Egg hunt ideas your hubby will DIE for! That's right. We'll help you tell him he sure is some-bunny special with our printable download that includes a one-of-a-kind set of Easter egg hunt clues that are not only cute but easy to use and SO fun to set up! Are you ready to step into that bunny-suit and get to the goodies? Let's go!

Disclaimer: This post contains affiliate links. To learn more about 'em, click here.
But first, we have to pause and give a huge Easter-sized "Thank you!" to Carisa from Messes to Memories for creating such egg-cellent printables for us. We seriously couldn't have done it without her and we're always blown away by her talent!
Alright, are you ready to take a peek at the awesomeness that is all things eggs?? Let's go!
Fun Easter Riddles for Adults
There's nothing more fun than a riddle, am I right? This idea has taken riddling to an entirely new level with our set of five pre-made, printable paper Easter clues that will take your hubby on the hunt of his life! Plus, we've included a beginning AND ending clue card (not to mention a blank one if you'd like come up with your own Easter Egg Hunt Ideas) to get the ball rolling and signal the end.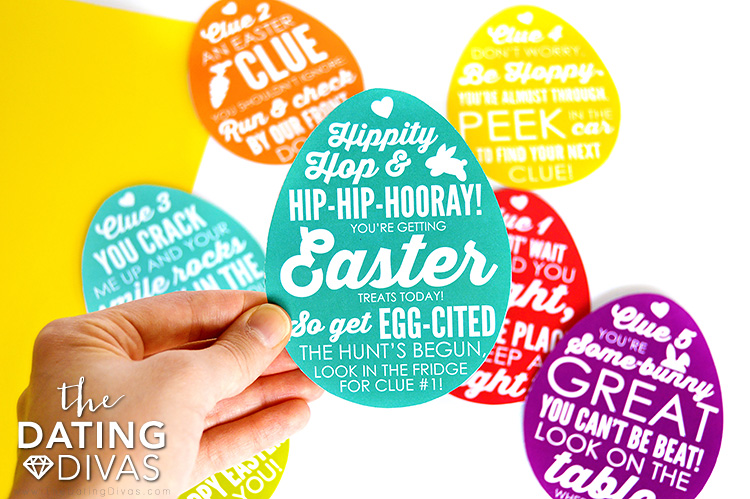 Take a look below to see the exact wording that appears on each egg and to see what your one-of-a-kind easter hunt entails.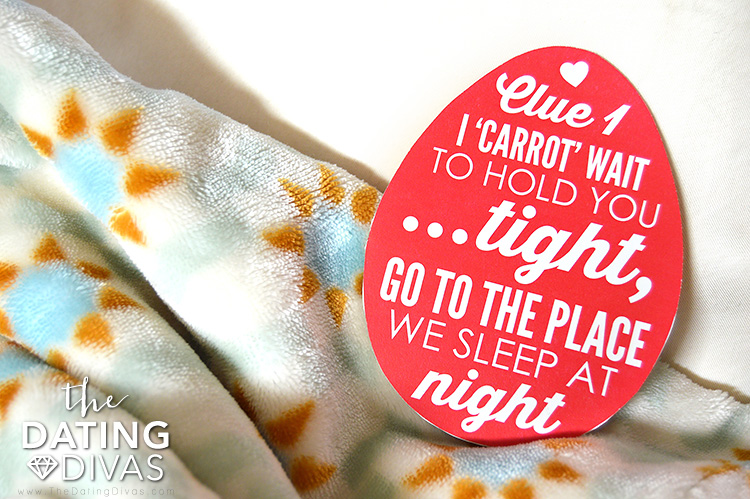 Clue #1 
I 'carrot' wait to hold you…tight, go to the place we sleep at night.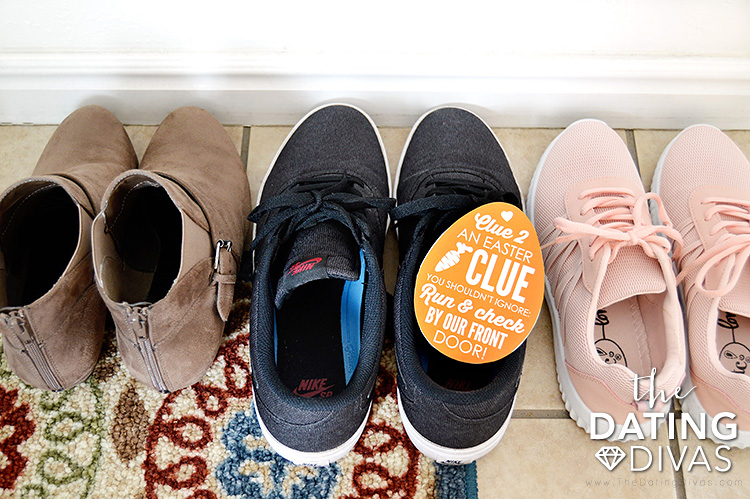 Clue #2
An Easter clue you shouldn't ignore: Run and check by our front door!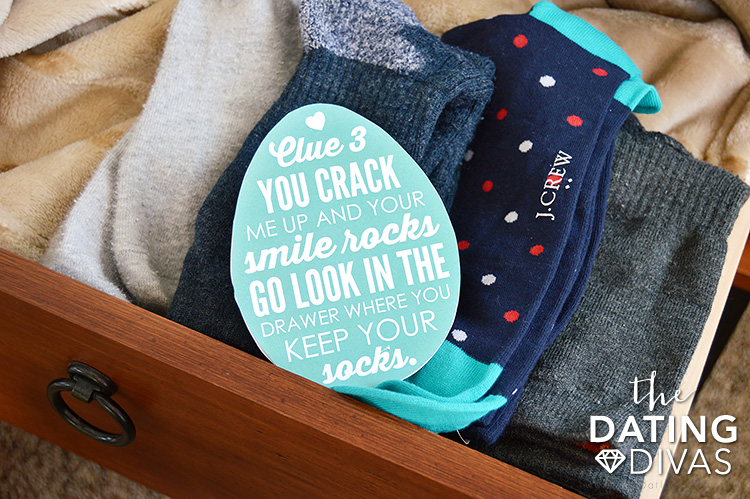 Clue #3
You crack me up and your smile rocks. Go look in the place where you keep your socks!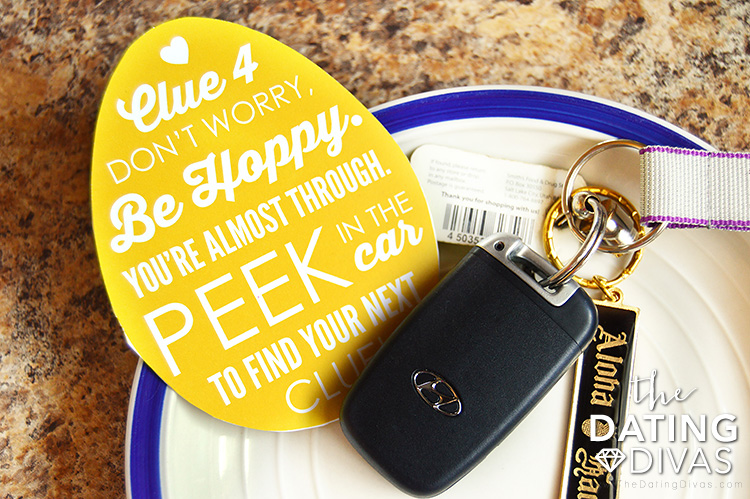 Clue #4
Don't worry, be hoppy. You're almost through. Peek in the car to find your next clue!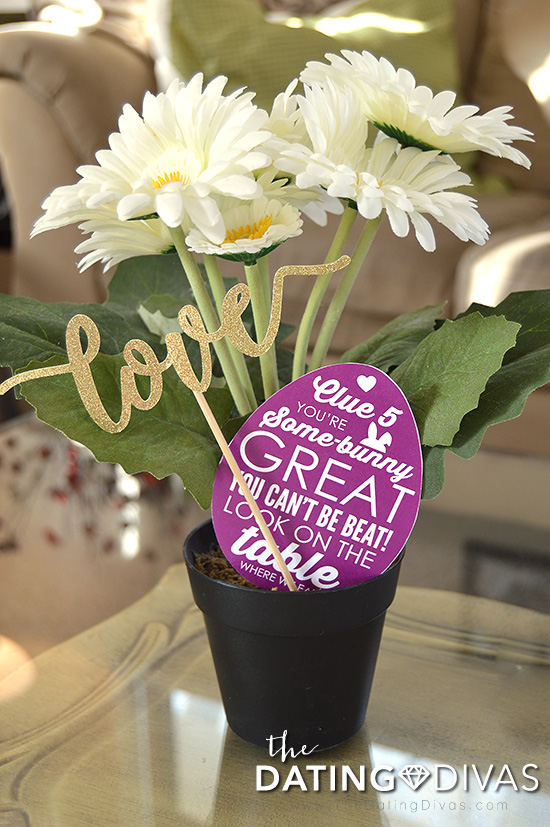 Clue #5
You're some-bunny great, you can't be beat! Go look on the table where we eat!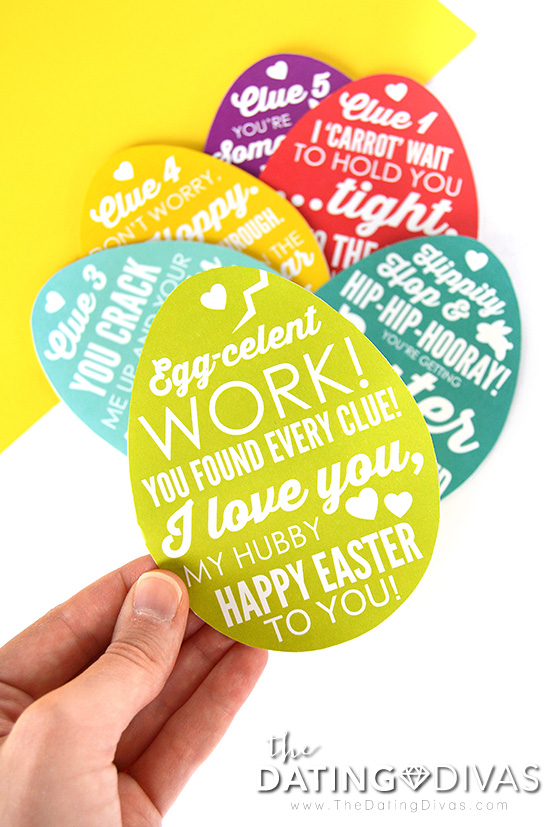 How great are those?!
Assembling Your Easter Egg Hunt Clues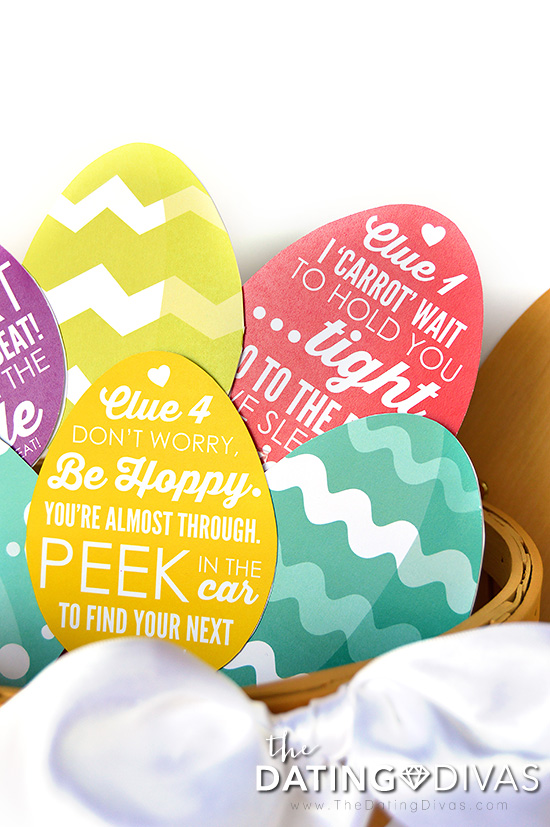 We're all about what's easy and crafting your clues definitely fits the bill!
Step 1- Download and print on the paper of your choosing. We absolutely love using a high-quality cardstock for this type of project but feel free to use what works for you!
Step 2- Next, you'll want to cut around each egg, making sure NOT to cut down that center line where the two sides attach. That nifty little spot is what makes folding your double-sided egg clues, oh-so-easy!
Step 3- Apply a little adhesive to the back of each egg side, fold down the previously mentioned line and voila! You've got yourself a set of double-sided Easter egg hunt clues that are fab and functional.
Easter Hunt Ideas
You can go about this idea in one of two ways. You can choose to do what we did by leaving a trail of clues throughout the house that leads to one big basket of fantastic Easter goodness OR you can choose to leave one treat along with each clue. If you choose the latter option, your hubby will essentially be finding each of his Easter basket items as he goes along instead of all at once. We think both ideas are stellar!
Easter Basket Ideas
Need a few ideas for Easter treats? Check out the list below for some fantastic Diva-approved goodness: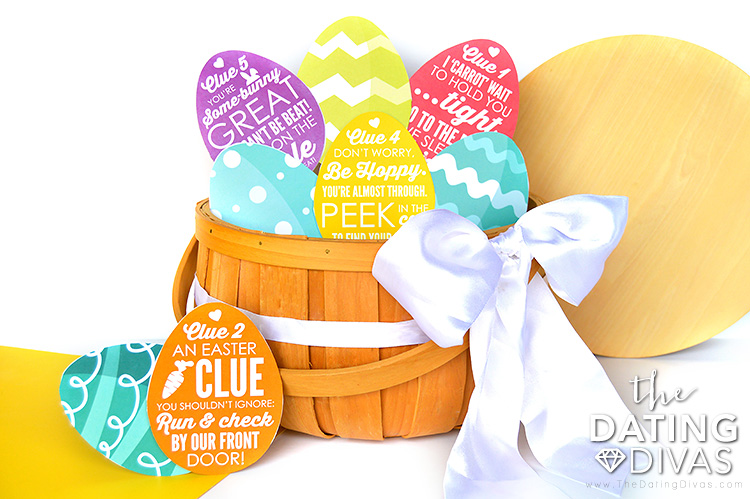 Looking for even more for hubby-friendly Easter egg hunt clues? We've got you covered! Check out the ORIGINAL Easter Egg Hubby Hunt printables below for a completely different set of clues that are just too cute for words!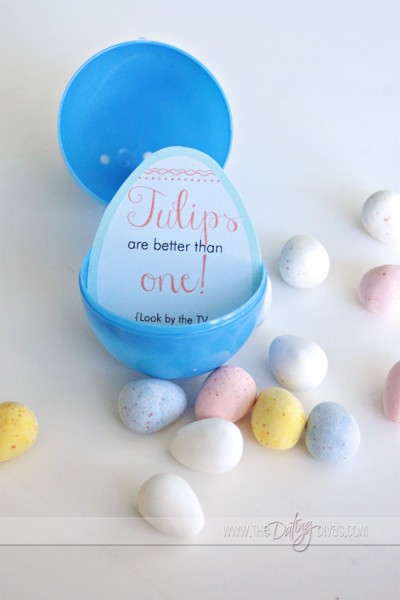 Click Here to Download the Original Easter Egg Hubby Hunt Clues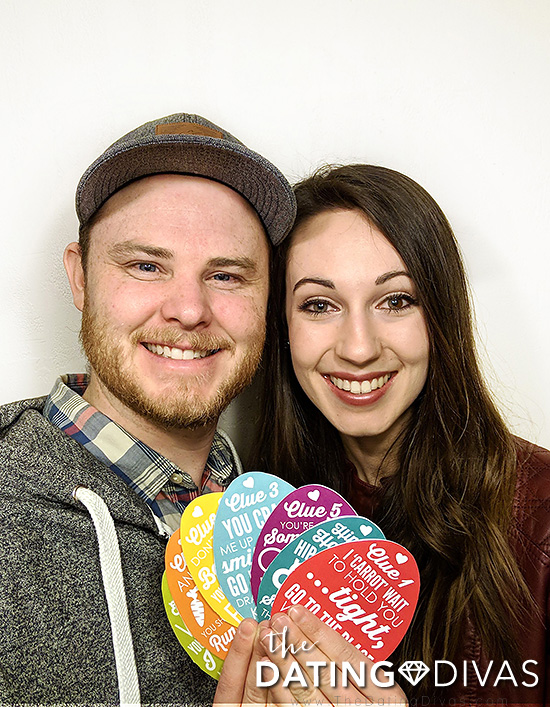 Happy Easter from all of us Divas to you!
SaveSaveSaveSave