New Year Celebration Kiss Me Kit
We have created the sweetest new year celebration idea with these adorable kiss me kits! It's quick, easy, AND romantic! PLUS, it comes with darling, totally free printables! Doesn't get much better than that!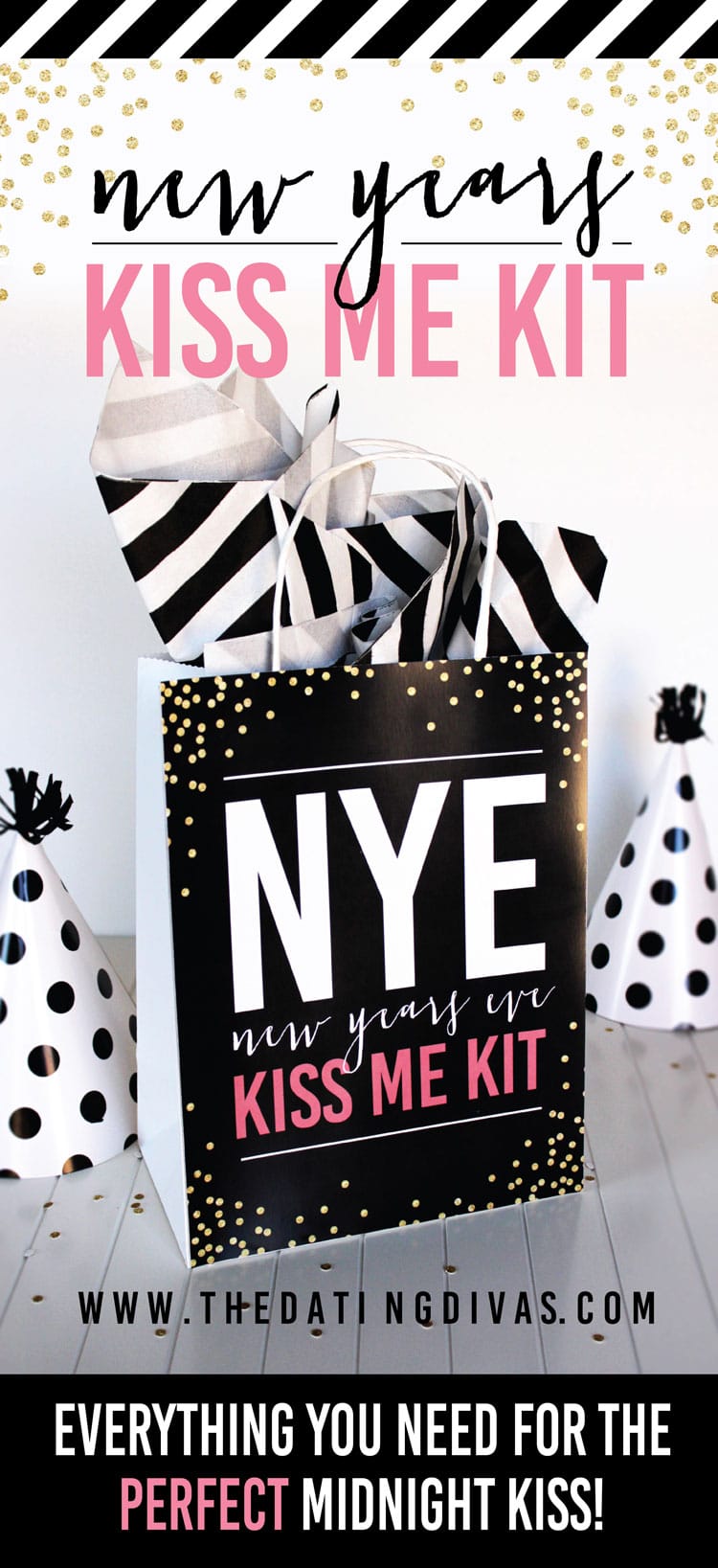 Disclaimer: This post contains affiliate links. To learn more about 'em, click here.
You can throw together this cute New Year's Eve idea in a jiffy! Simply grab a gift bag
and fill 'er up! Here are some suggestions of what you might include in your bag…
1 . Gum: What is a "midnight kiss" without fresh breath?!
2 . Pop Rocks: Add a little "spark" to your New Year's Eve make-out sesh!
3 . Candles: You know… to set the mood (WINK)!
4 . Sparkling Cider: Pour some delicious cider and say "Cheers to a Sparkling New Year!"
5 . Lip Balm: Trust us…you will be glad you added this later!
6 . New Year's Eve Framed Print: Put our darling New Year's Eve printable (found below) in a frame and take a picture while holding it with your spouse!

7 . Wint-O-Green Lifesavers: Did you know these actually spark in the dark when you bite them? They totally do! Try it out with your sweetie the New Year's Eve!
8 . Kissing Playlist: Make your own or check out our darling printable below!
9 . Kissing Truth-Or-Dare: You will love playing this New Year's Eve game while you wait for the clock to strike midnight!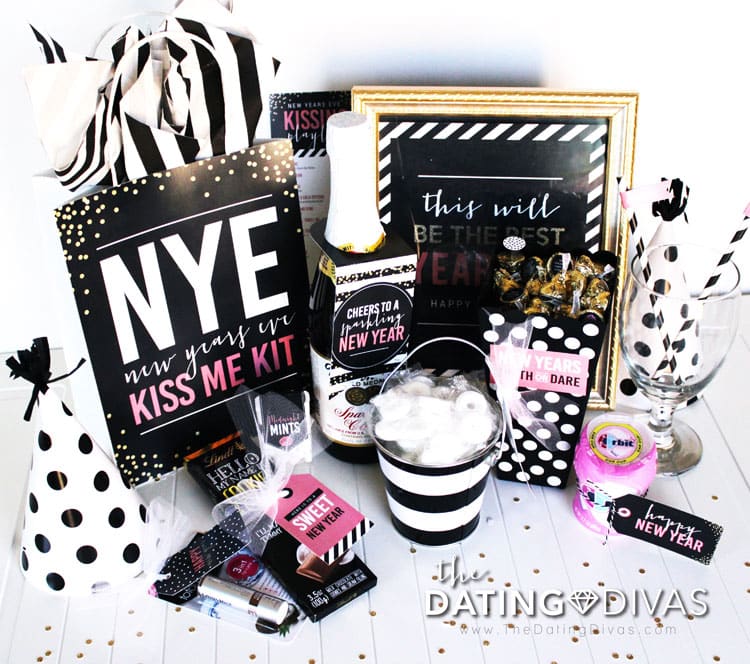 Once you have decided what you want to include in your Kiss Me Kit, print off our cute New Year's Eve printables, and cut.
(We love using this paper cutter for a quick and easy way to get our printables ready)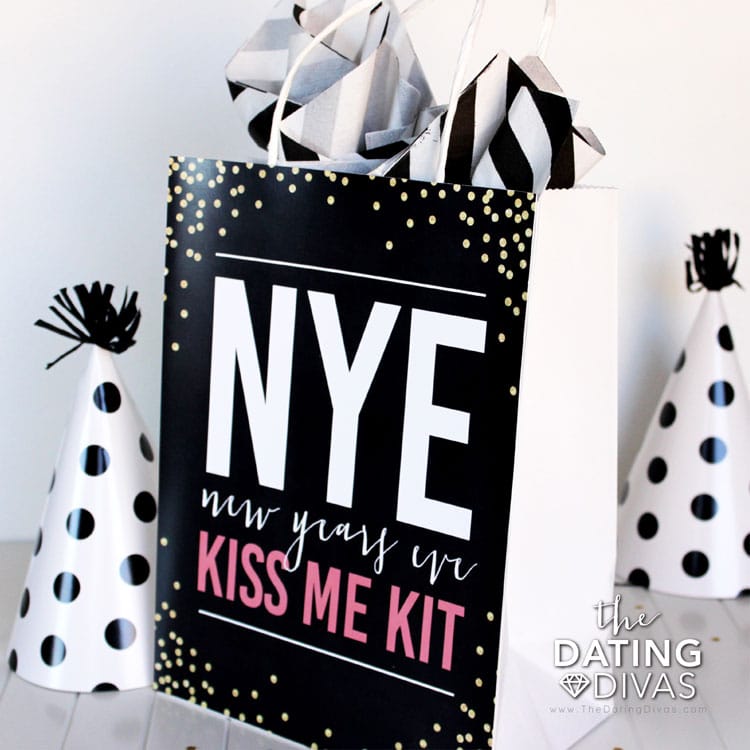 Start by attaching our adorable New Year's Eve Kiss Me Kit printable to the front of a gift bag!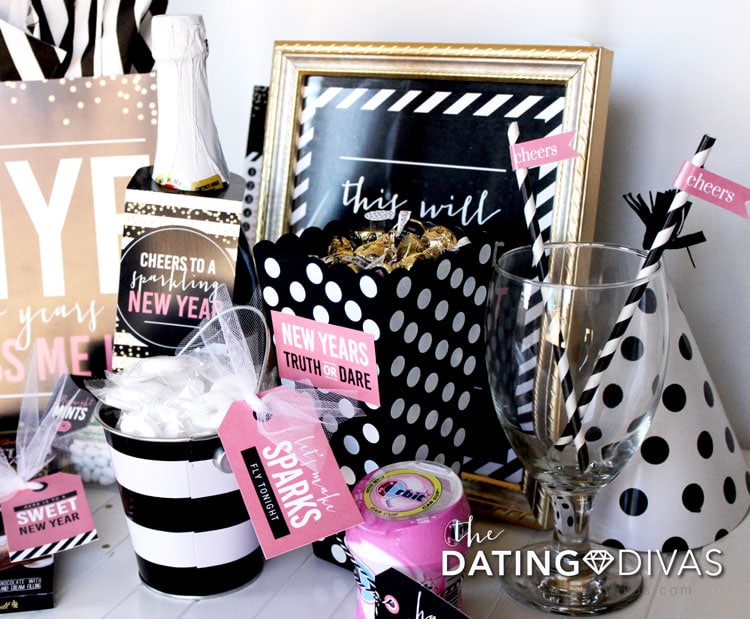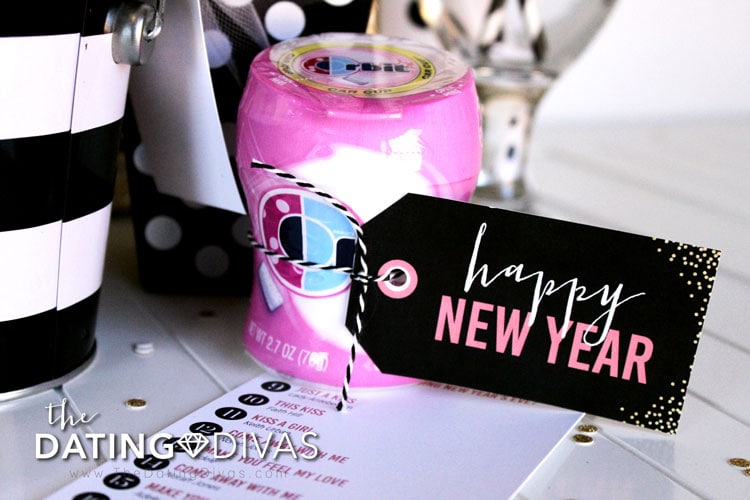 We made sure to include a bunch of festive tags to help you decorate the items in your bag!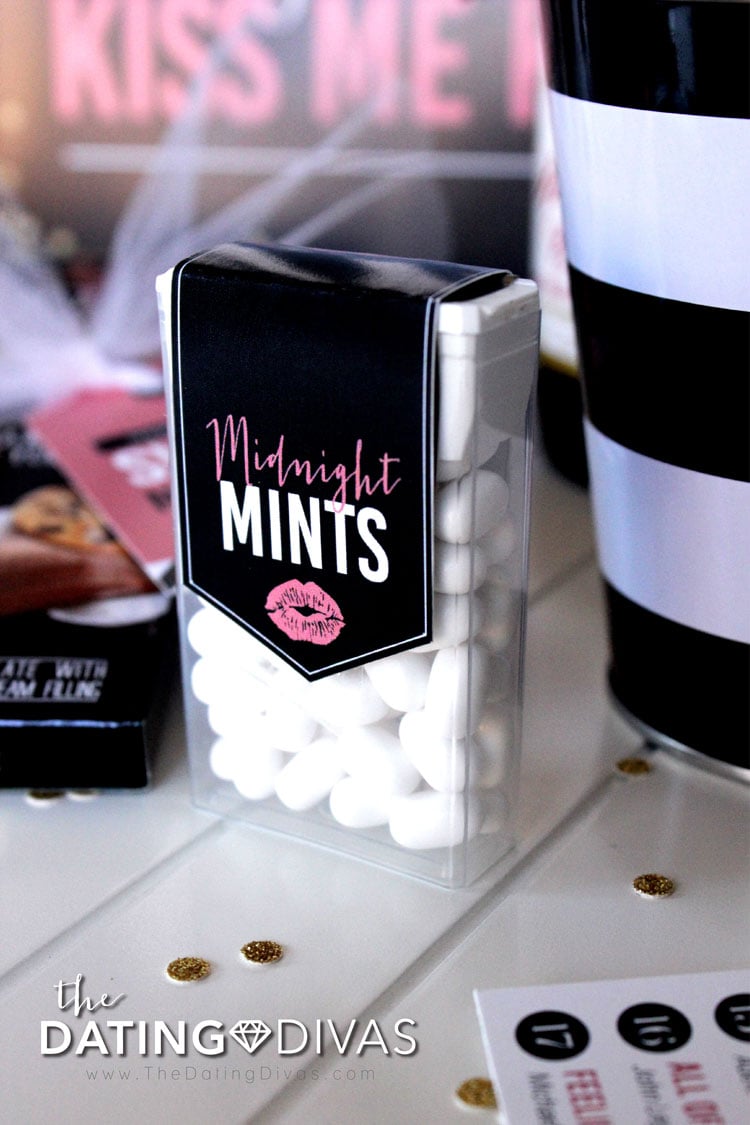 Attach this cute printable to a box of breath mints to create some delicious "midnight mints!" These are the perfect snack for when the clock hits 12 (WINK)!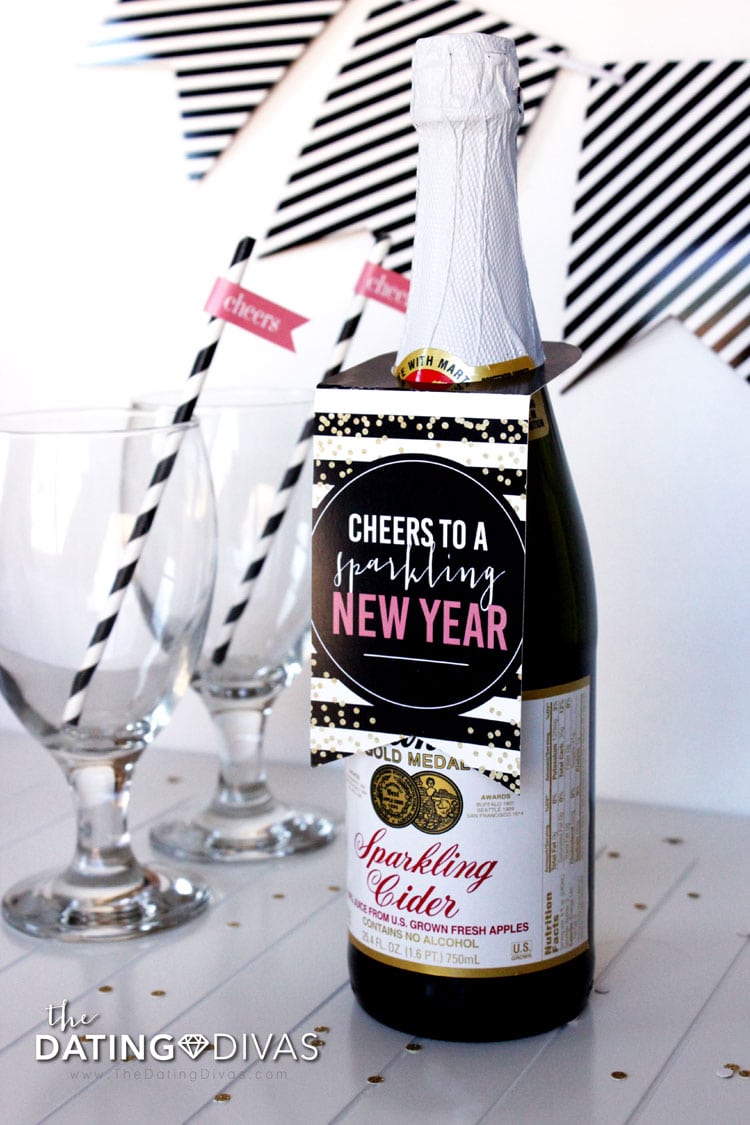 Nothing says romance like Martinellis! We are totally in love with this cute printable tag designed for a delicious bottle of sparkling cider!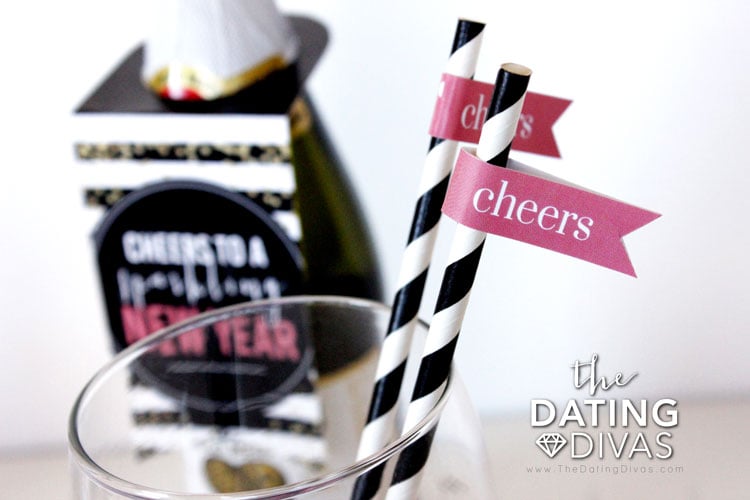 Sip your sparkling cider with some cute paper straws! We have even included some free printable straw toppers to add a little flare to your drinks!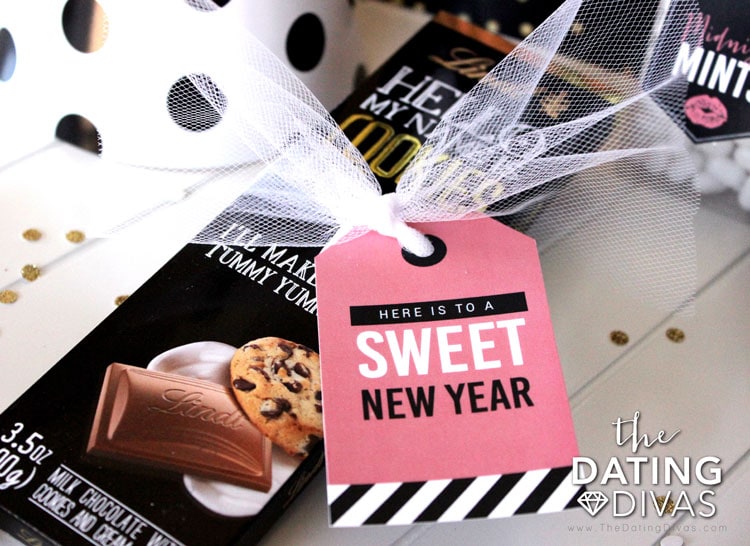 Don't forget to include something sweet in your New Year's Eve Kiss Me Kit!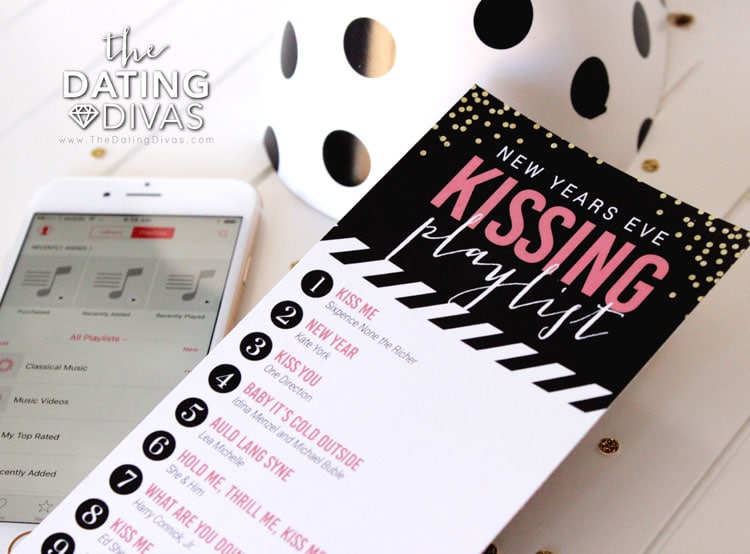 What would be a New Year's Eve Kissing Kit without some great music to set the mood!?! You can either come up with your own songs or check out our printable playlist! We put our heads together to come up with the ULTIMATE music selection, specifically for New Year's Eve!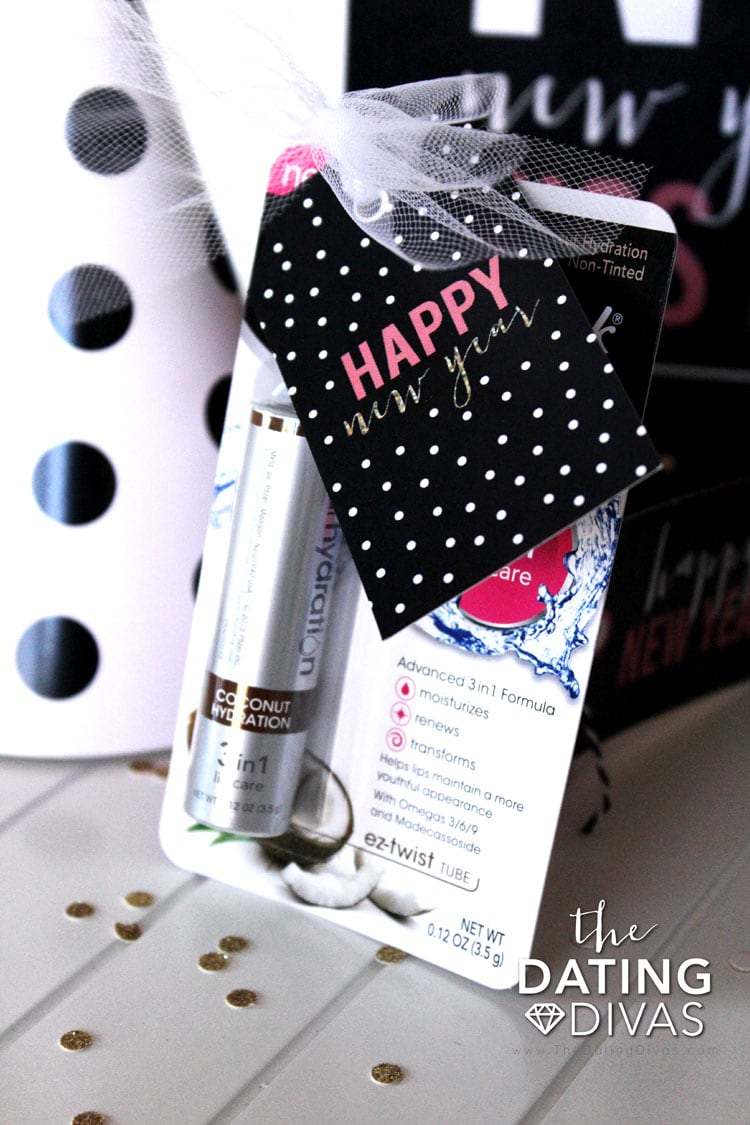 Trust us when we say you are going to want to include some lip balm in your New Year's Eve Kiss Me Kit! Be sure to attach a cute printable tag!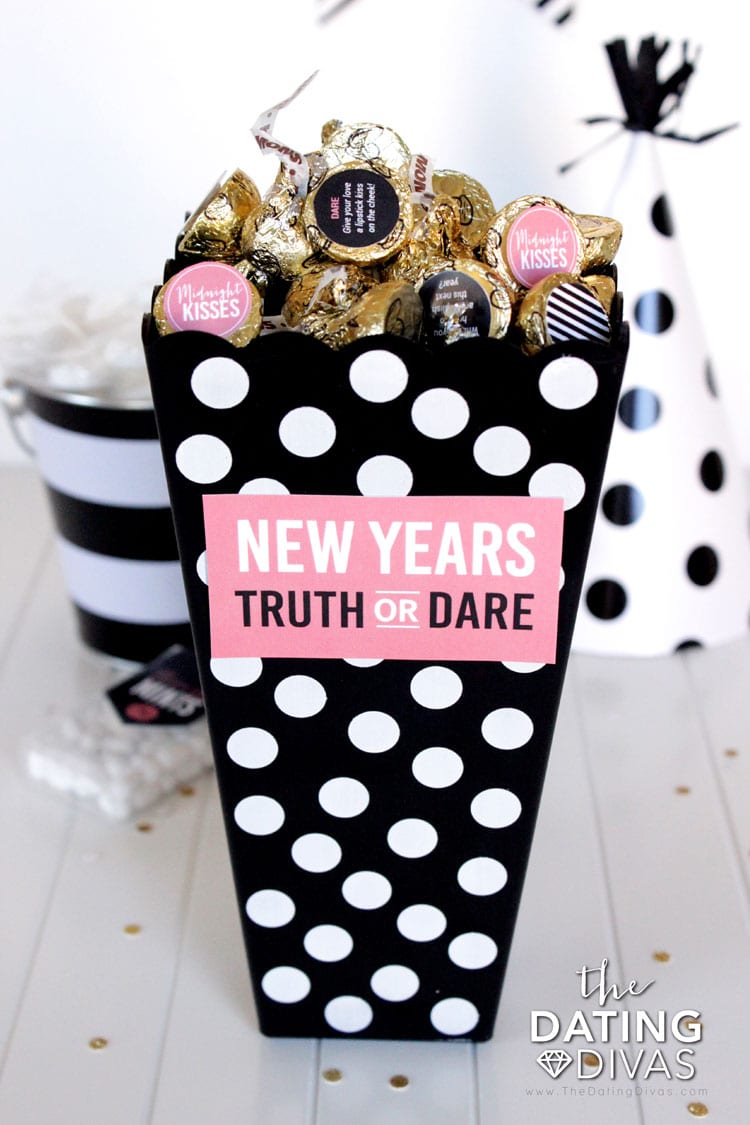 Because we are The Dating Divas and LOVE to make things fun, we also came up with a SUPER cute Truth-Or-Dare Kissing Game! This game is the perfect New Year's idea if you are looking for a little romance as you ring in the New Year with your sweetheart!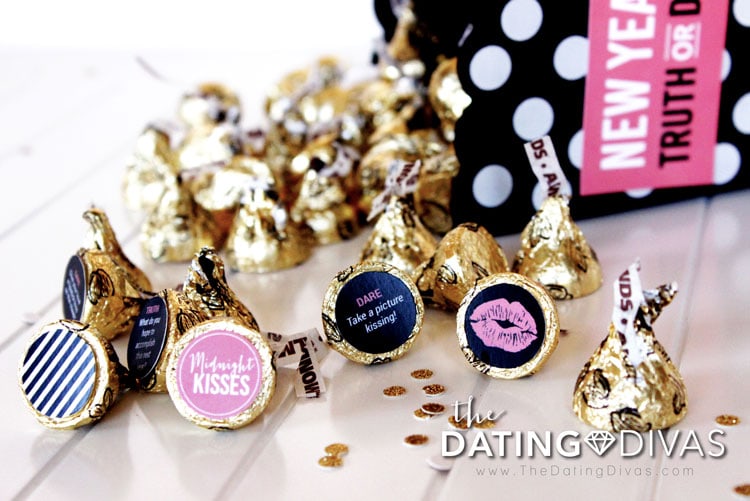 Simply adhere our cute Truth-Or-Dare printables to the bottom of some Hershey Kisses.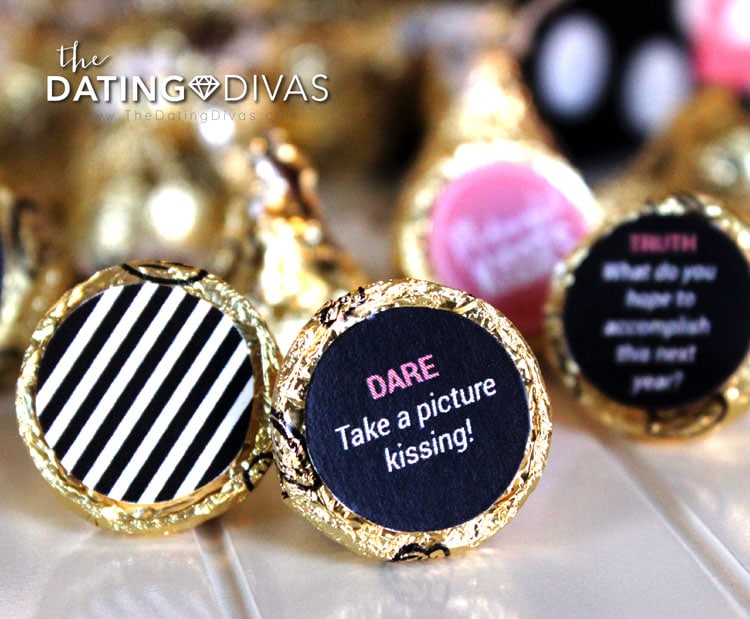 Take turns drawing kisses from a jar! Have fun together answering questions and performing dares as you await midnight!
New Year's Eve Kiss Me Kit
Printables Designed by Courtney @ All Things Bright & Beautiful Exclusively for The Dating Divas