With only 10 days left until Christmas, I know SOME of you are on the scramble for a gift idea for your spouse. If you are still on the lookout, LOOK NO FURTHER! We have a fun printable for you that can be paired with a few different things to make your significant other's Christmas a sure hit.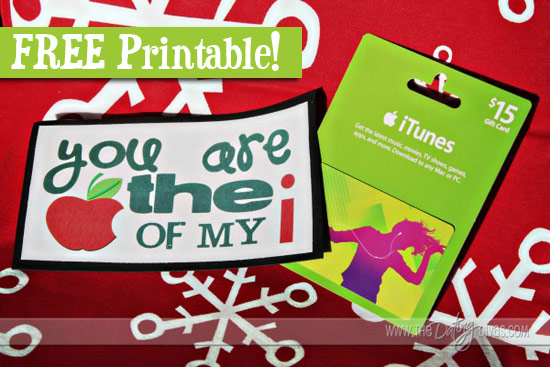 When I asked my hubby what he wanted for Christmas this year the only thing he said was an iTunes Gift card. Pretty boring, but he would love it and they are easy to purchase (Hello, every shopping store checkout aisle!) The great thing about iTunes gift cards is that they can be used for music, movies, books, and apps. With the technological world we live in, this would be useful to almost everyone!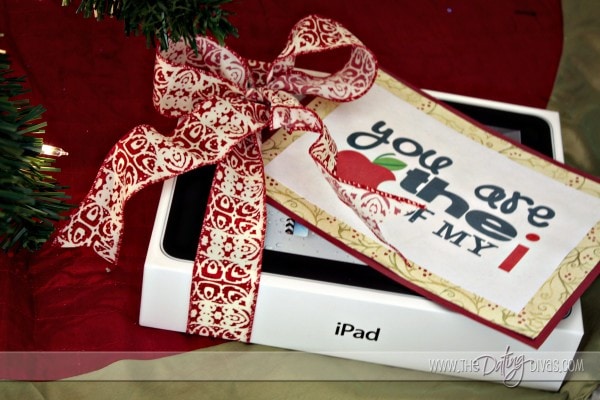 If your spouse is lucky, you could even pair it with an iPad, iPod, iPhone, or any other Apple product….oh, we can dream right?!
Just print the  "Apple of My Eye" card and attach to any "i" product. This simple gift is sure to make your hubby smile this year.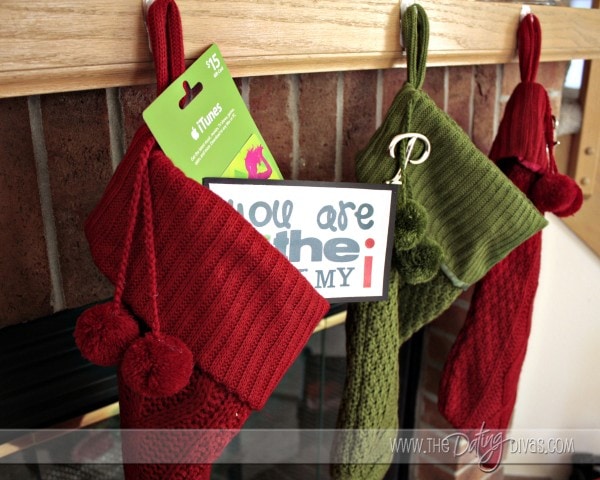 Apple of My Eye Card
Printables Designed by Erika Exclusively for The Dating Divas