After last year's Valentine's Day card, I needed a new original idea. So off to Pinterest I went. Someone had pinned a wedding table setting card using old library checkout cards and I thought it was ADORABLE! I love books and I loved this unique idea. It got me thinking about how I could use this…..and then I came up with the Library Checkout Valentine's card.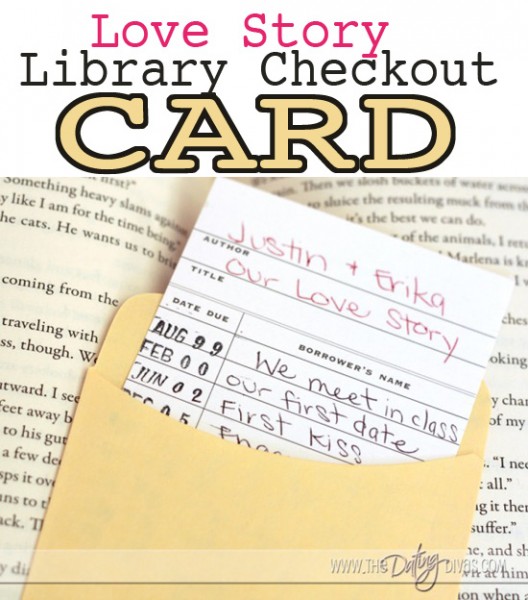 Disclaimer: This post contains affiliate links. To learn more about 'em, click here.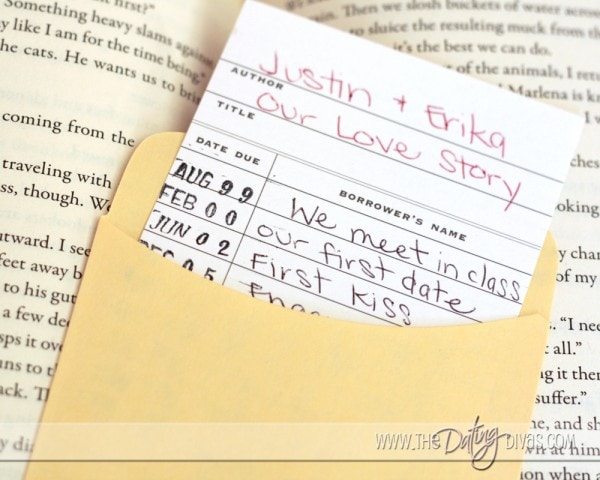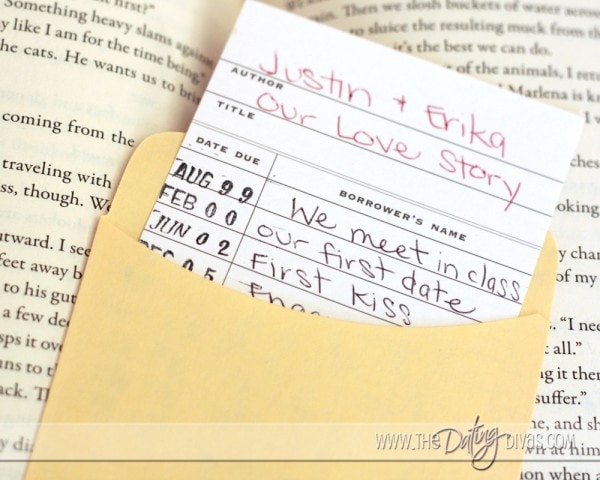 These are easy to make, personal and heart felt! First you'll need to gather your supplies.
Supplies
Library Card
Library Pocket
Date Stamp
Ink pad
Pen
I found my library cards and library pockets at a local learning/school supply store for about 10-15 cents apiece! The stamp pad and ink are found at any office supply store. If you can't find them in your local stores you can purchase the library cards here
, the library pockets here
, and date stamp here
.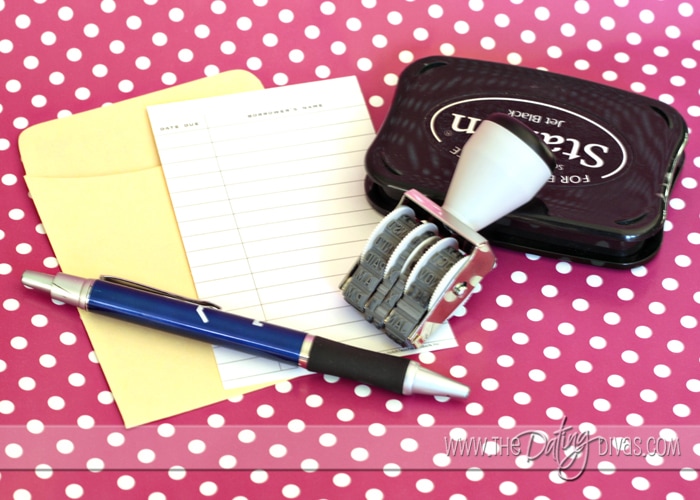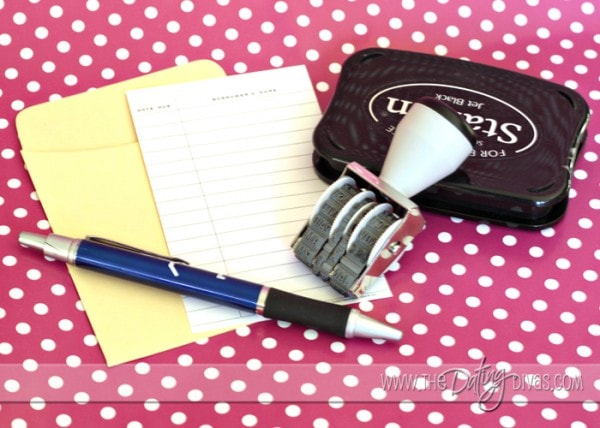 For the "authors" write in you and your spouse's name. The title is "Our Love Story" or whatever other cheesy/lovey/Valentine-y thing you want to put. Then BEFORE you start dating and writing in events in YOUR love story, plan them out so you know how many to fit/fill in. You can do as few or as many dates as you want.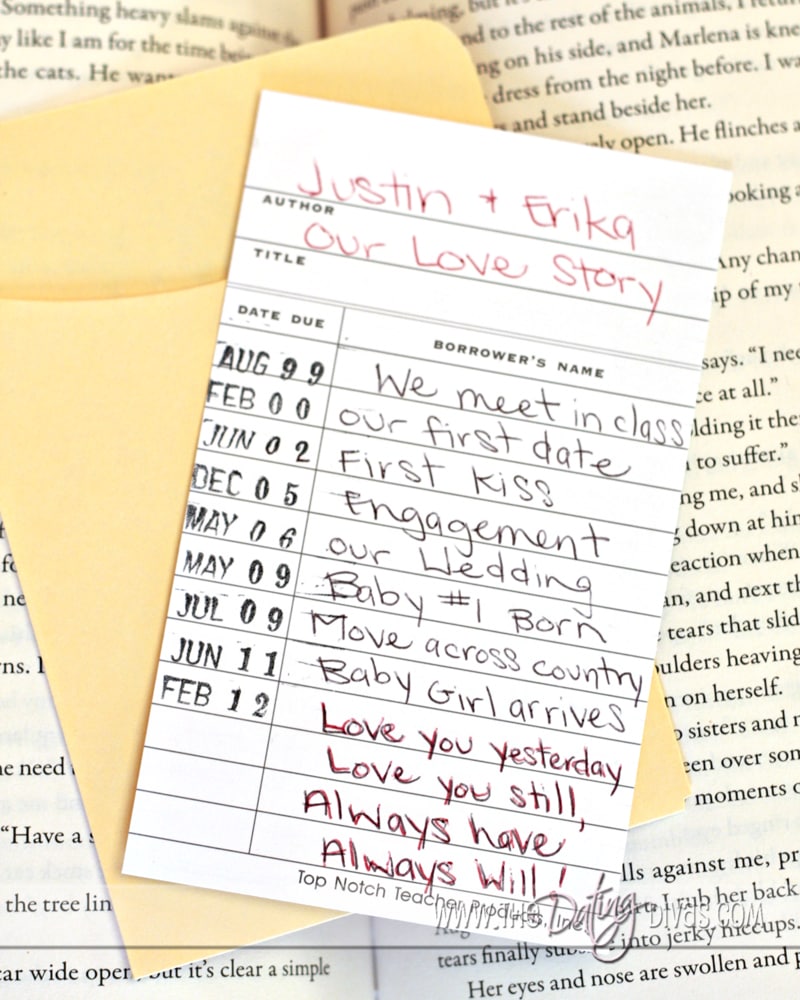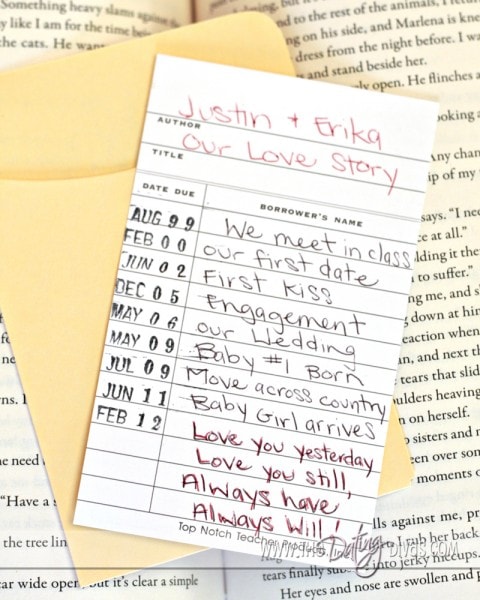 I put in the significant months and years of events in our love story and a short description on the "borrower's name" line. Then the last date I put was February 2012 and for that line I wrote the cute/super cheesy poem
Love you yesterday,
Love you still.
Always have,
Always will!
That's it! Slide it into the pocket and give it to your valentine this year. I also thought this would be a SUPER cute idea for an Anniversary card – especially if you pair it with a scrapbook/book of your love story.