Heart-Shaped Love Poem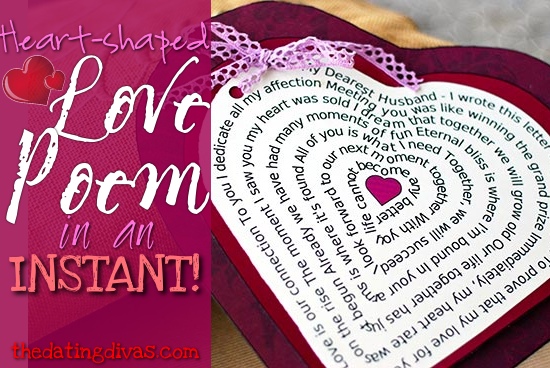 Disclaimer: This post contains affiliate links. To learn more about 'em, click here.
How do I love thee? Let me count the ways  . . .
Shall I compare thee to a summer's day?
What can be more romantic than receiving poetry from your one true love, especially on Valentines Day? But let's face it: unless you are some modern day Shakespeare – writing a poem is tough! Well, no fear! I discovered this sweet little site that will assist you in creating your own declaration of affection to the one you love – IN AN INSTANT!
Ready to surprise your sweetie with a love poem this V-day? Then click HERE to get started!
Once at the site, you simple fill out some basic information and a love poem will be generated FOR you. From there, you can use the drop down bars to select the phrases that speak the most to your soul (you still want to make it personal after all!) And that is it! You are done. You can now print your very own love poem.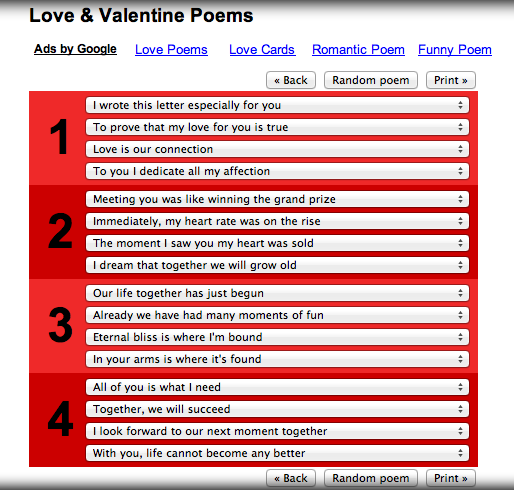 Once your poem is created you can even choose to print your creation in the shape of a heart!
How fun is that?!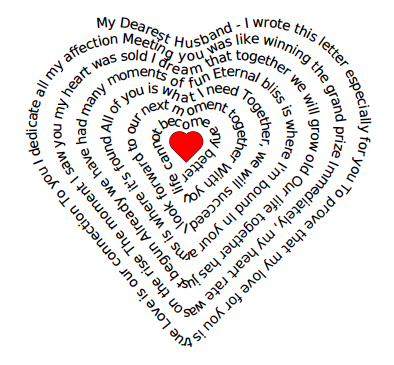 For even more fun – consider creating your poetry TOGETHER. My husband was actually nearby when I was creating one and he wanted to join in, too! We had fun creating poems for each other and reading them aloud dramatically to the other.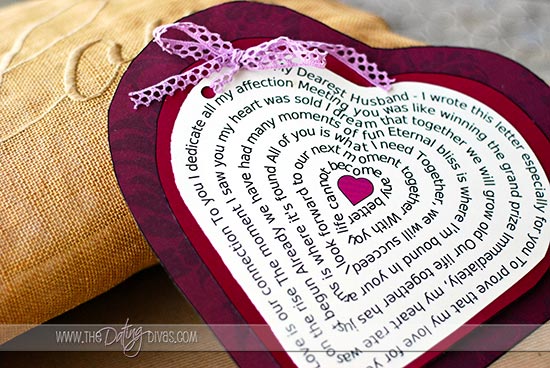 If you do go the card route, consider sharing your poem as a final end to Tara's "How do I love thee?" Valentine's Countdown or Erika's "Tied to You" Valentine's surprise!