Love Quotes for Him
Want to know a little secret? Men love to hear how much they're loved! And when it comes to expressing your love, sometimes finding the right relationship quotes can sum up your feelings better than your own words. In this case, it's helpful to have a few love quotes for him on hand!
Raise your hand if you have spent time Googling "love quotes for husband." Luckily for you, we've taken the work out of searching for the best love quotes that are perfect for "him" and put the best ones all in this post!
We've rounded up 50 of the cutest birthday, anniversary, gratitude, romantic, and "just because" quotes that you can share with your hubby or boyfriend. Honestly though, you can use any of these cute quotes for him for any occasion!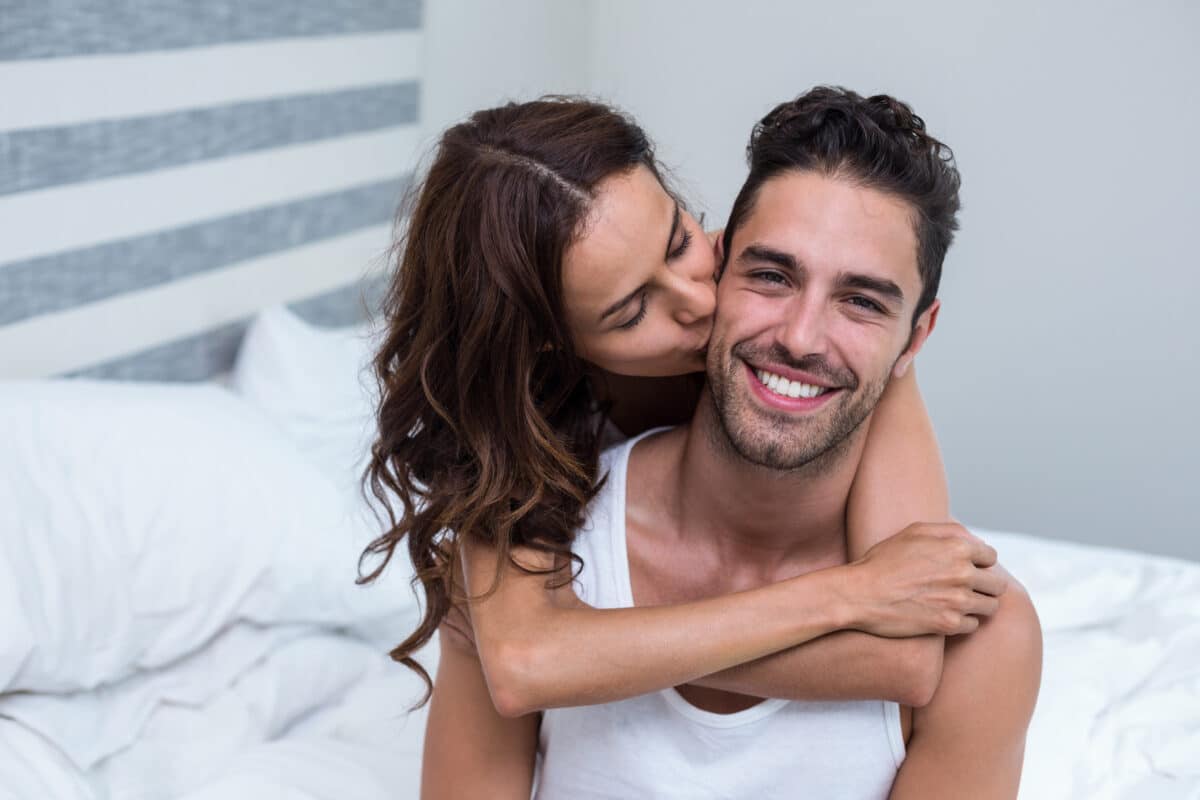 Table of Contents
Ready to make your hubby feel extra loved?
10 Birthday Quotes for Your Hubby
First up, some cute love quotes for his birthday! These would be perfect as a text or written in a card. We're absolutely sure these words will help him feel loved and special on his birthday!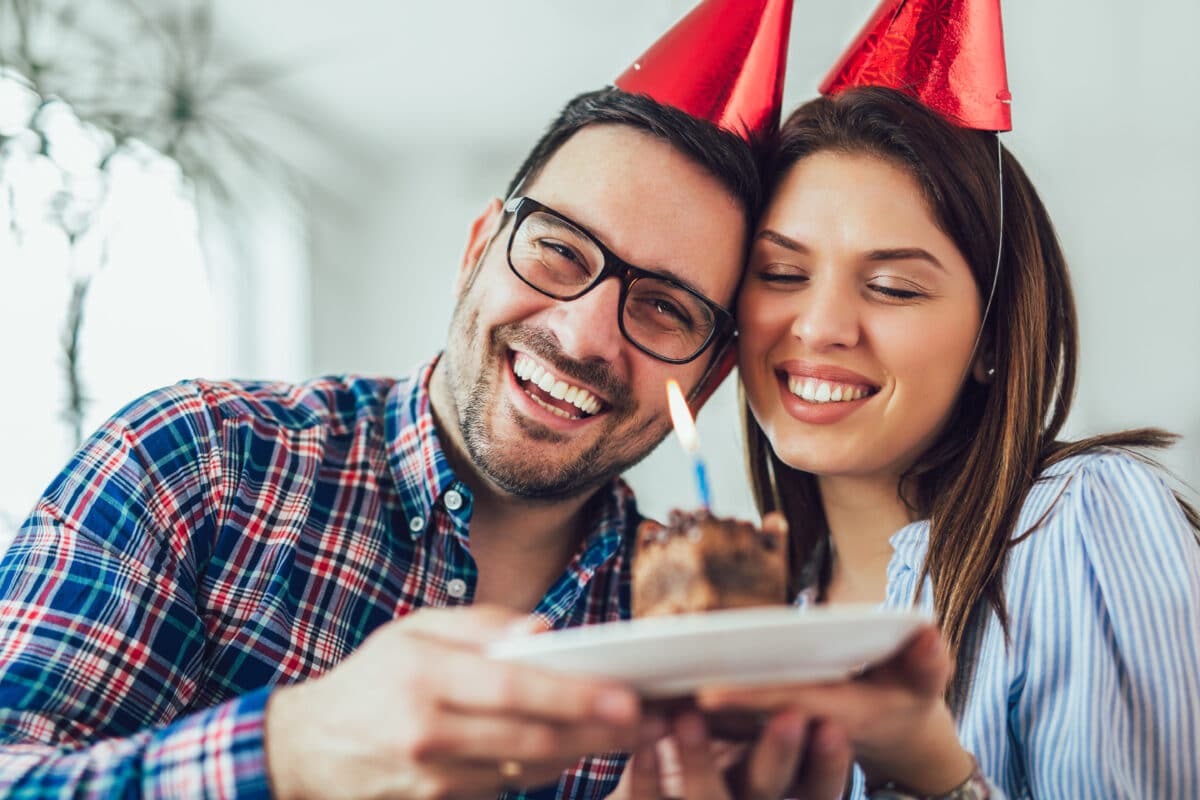 1. "For me, your birthday is just like all other days, since everyday is a celebration when I'm with you!"
2. "Dear husband, as you are growing old, let me remind you that you are still the most incredible person I have ever met, and you always will be. I wish you a birthday as spectacular as you are."
3. "Growing old with you is so amazing. Every day I get to learn something with you. Today on your birthday, I wish we grow to live a hundred years together."
4. "Biology says that a man's behavior changes as he ages. But you have proved that wrong because you're still as romantic and charming as you were when we started dating. Happy birthday!"
5. "As we grow older together, as we continue to change with age, there is one thing that will never change… I will always keep falling in love with you." — Karen Clodfelder
6. "Birthdays only come once a year, but you bring me happiness every single day. I'm so glad that you're here to share my life with me. Happy Birthday!" — homemade-gifts-made-easy.com
7. "After all this time, I still can't keep my hands off you. You're hotter than the candles on the cake. Happy Birthday, Sexy Man!" — homemade-gifts-made-easy.com
8. "Even though we have gotten older, I am still discovering new reasons to love you. You are a loving father and an incredible husband. I hope your birthday is filled with many moments of love and joy." — birthdaywishesworld.com
9. "Your kisses may be sweeter than candy, but it's your love that genuinely sweetens my soul. No amount of cake could ever be as sweet as you! Happy birthday to my sweetie pie!" — birthdaywishesworld.com
10. "As we grow older together, as we continue to change with age, there is one thing that will never change…I will always keep falling in love with you. Happy birthday, my love."
10 Anniversary Love Quotes for Husband
Anniversary time! One of the most special days of the whole year, right?! It's a day completely dedicated to you and your hubby. We Divas love spending our anniversaries reminiscing about the day we said "I do" to our forever sweethearts! We hope these "I love you" quotes for him help you express your deep love on such a special day.
1. "When I first saw you, I felt love; I am so blessed that our love grew stronger with time. I love you!" — tinyinspire.com
2. "You are my sun, as you give me light in the darkest hour of my life. And you are my moon, as you give me comfort when I need it the most. I love you. May we always remain like this – together and happy! A very happy anniversary." — bridalboutiquela.com
3. "Every day, I discover that I love you even more, and in this infinite universe, I will love you till the ends." — Alicia N. Green
4. "Our anniversary celebration does not have the colorfulness of piñatas, grandeur of fireworks or the thump of loud music. But it has the colorfulness of our memories, grandeur of our love and thump of our hearts beating for each other forever."
5. "The most wonderful thing I decided to do was to share my life and heart with you."
6. "I didn't think it was possible, but I love you more and more with each passing year. Here's to another year filled with love."
7. "If someone were to ask me the secret to having a happy marriage, I'd tell them the only secret is finding a man like you."
8. "Love grows more tremendously full, swift, poignant, as the years multiply." — Zane Grey
9. "Our anniversary is just a momentary celebration, but our marriage is a timeless one."
10. "This anniversary may be a reason to celebrate the BIG day of our lives. Still, in reality, every day of my life is the biggest celebration, as you make me feel unique and precious every moment. I love you to the moon and back. Very Happy Anniversary, my love! — happywedding.app
10 Quotes for Expressing Your Gratitude for Your Husband
Did hubby have a long day at work? Or did he put away the dishes without being asked? Whatever the reason for your gratitude, we've got you. Here are 10 different quotes to help you express the gratitude you feel for your hubby.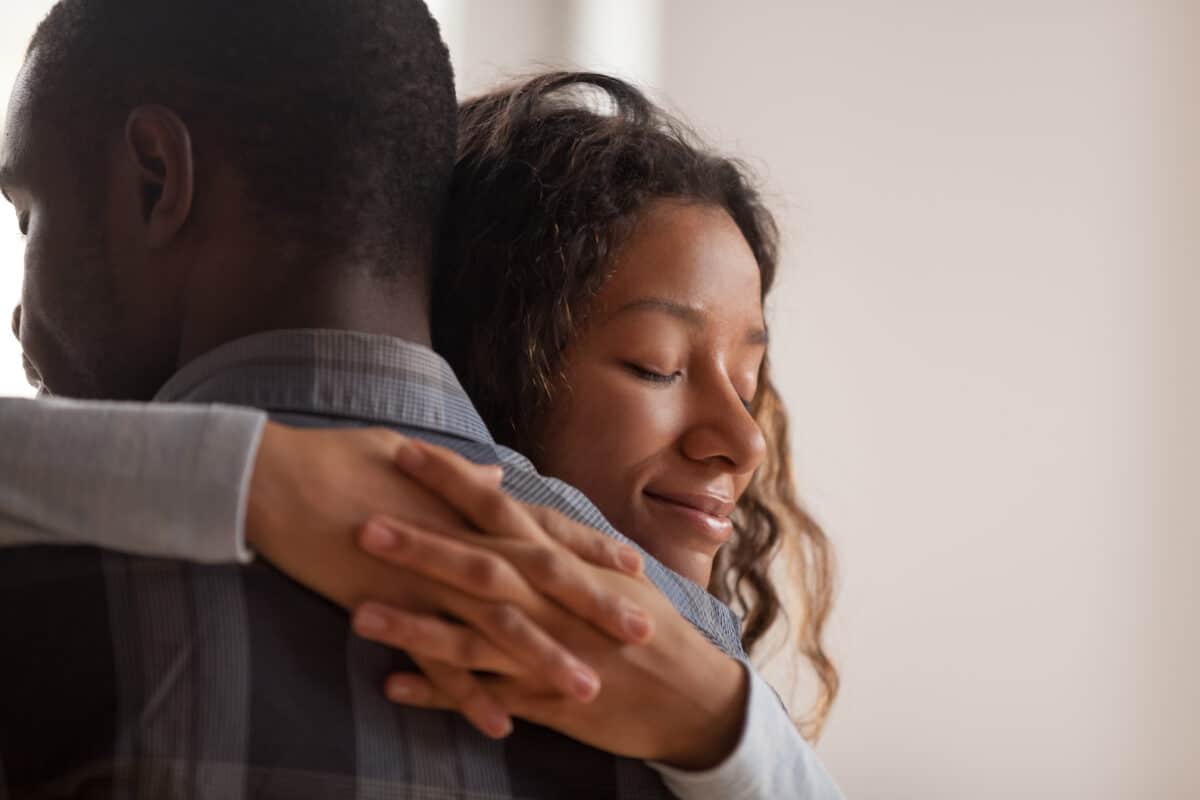 1. "Thank you so much for all the little things you do to make my life easier. The fact that you're always willing to share in those tasks is one of the many wonderful things about you that always makes me count myself as lucky and blessed for having you in my life. I love you!" — Oyewole Folarin
2. "If I had to replace each thank you with a kiss, I would be kissing you non-stop all the time. Thanks for everything." — tinyinspire.com
3. "You are always by my side and you support me through everything. You are a blessing of God that I am utterly thankful for. Thank you, husband." — wishesexpert.com
4. "I am thankful to God and to my lucky star for having you as my husband. I love you to the end of the world." — tinyinspire.com
5. "My loving husband, you are unquestionably the best thing that has happened to my life. Thank you for always showering me with love, appreciation, and respect!" — tinyinspire.com
6. "Your hugs, kisses, and gentle touches mean everything to me. Thank you for taking care of me beyond my dreams and expectations." — holidappy.com
7. "My dear love, I'm so grateful you're in my life. Thank you for being my best friend, and for being a caring and trustworthy partner!" — holidappy.com
8. "My gratitude to him is as boundless as the Pacific ocean." — Yann Martel
9. "Thanks is not enough to balance out what you have done for me. I appreciate you being my husband. You are the best!" — eventgreetings.com
10. "I want you to understand the depth of respect you deserve and I will always do my best to give it to you." — happierhuman.com
10 Romantic Love Quotes for Him
Alright, time to get lovey-dovey. We searched the internet for the best relationship quotes centered around ROMANCE, and the results did not disappoint! It was so hard to pick just ten! Don't be surprised if you feel inspired to write a romance novel after reading a few of these. 😉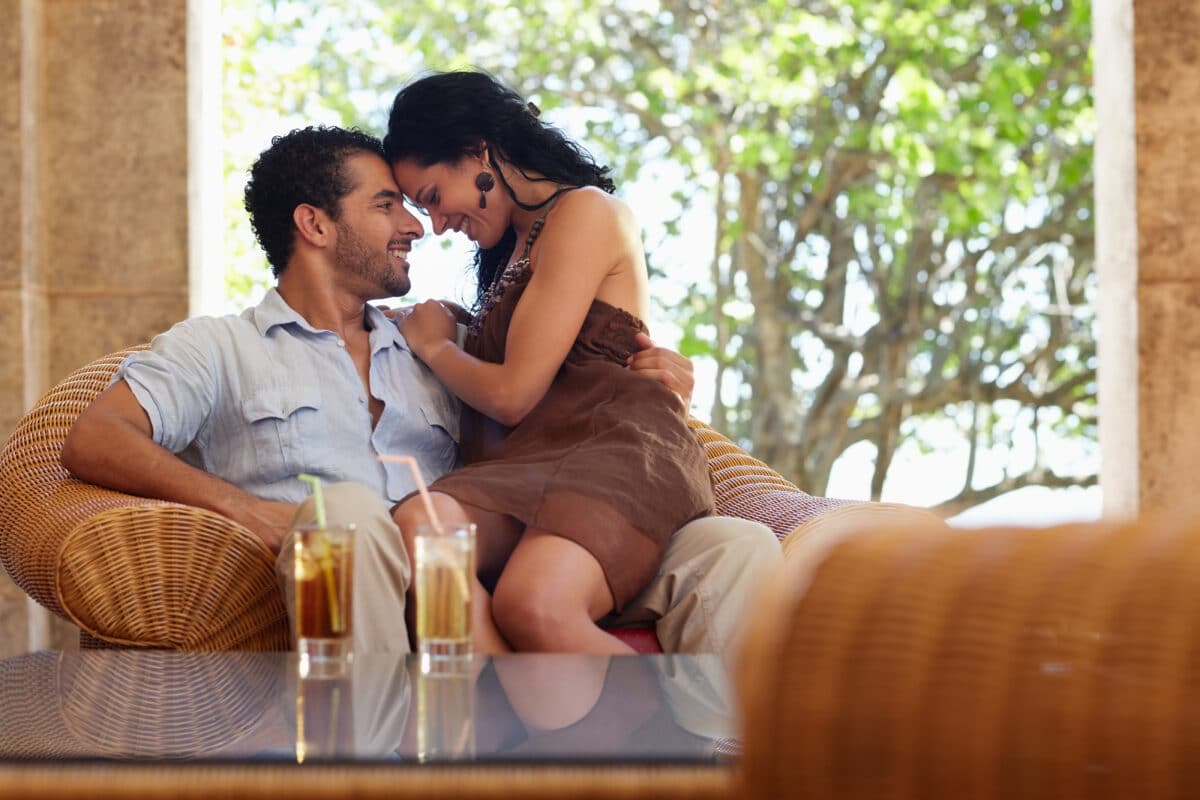 1. "The best love is the kind that awakens the soul; that makes us reach for more, that plants a fire in our souls and brings peace to our minds. That's what I hope to give you forever." — Nicholas Sparks
2. "My heart is and always will be yours." — Jane Austen
3. "Being in love with you makes every morning worth getting up for."
4. "If I know what love is, it is because of you." — Hermann Hesse
5. "You make me complete. I love you so much, I didn't know what love meant until I met you."
6. "If you live to be a hundred, I want to live to be a hundred minus one day so I never have to live without you." — A. A. Milne
7. "Do I love you? My God, if your love were a grain of sand, mine would be a universe of beaches." — William Goldman, The Princess Bride
8. "The minute I heard my first love story, I started looking for you." — Jalaluddin Rumi
9. "All that you are is all that I'll ever need." — Ed Sheeran
10. "You are my today and all of my tomorrows." — Lee Christopher
10 Cute Love Quotes for Him–Just Because
Last, but certainly not least, I love you quotes for him that can be said "just because." No occasion and no reason; it's just because you love him! We're sure sending one of these cute quotes to him in a text would make his day!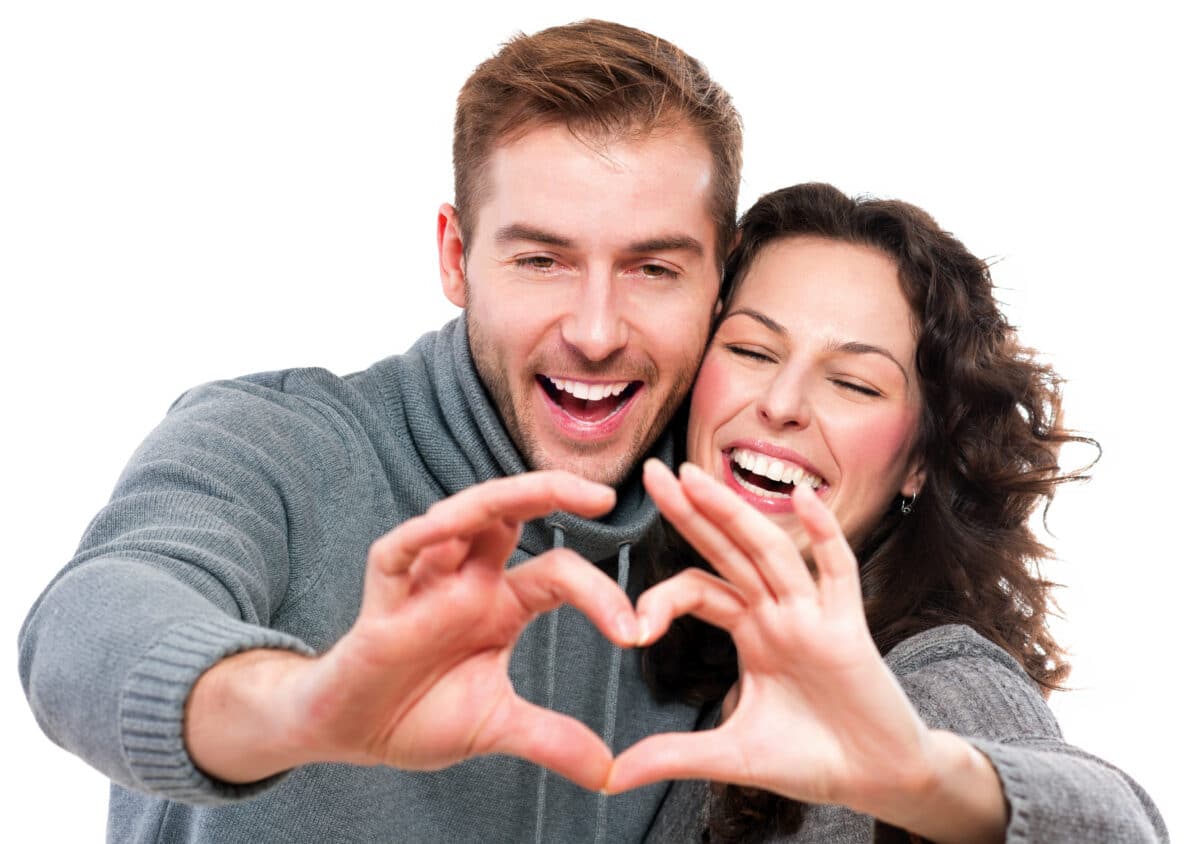 1. "Together with you is my favorite place to be."
2. "If I had a flower for every time I thought of you… I could walk through my garden forever." — Alfred, Lord Tennyson
3. "Every single day I spend being your wife, I realize how lucky I am to live such an amazing life!"
4. "I love you, and that's the beginning and end of everything." — F. Scott Fitzgerald
5. "I have a crush on your mind, I fell for your personality, and your looks are just a big bonus." — Nicholas Sparks
6. "I still get butterflies even though I've seen you a hundred times."
7. "I always wake up smiling. I think it's your fault."
8. "You know you are in love when you don't want to fall asleep, because reality is finally better than your dreams." — Dr. Seuss
9. "In case you ever foolishly forget: I am never not thinking of you." — Virginia Woolf
10. "I saw that you were perfect, and so I loved you. Then I saw that you were not perfect and I loved you even more." — Angelita Lim
There you have it! We hope you can use a few of these to put a smile on your man's handsome face!