Love Notes for ANY Occasion!
Have you ever had that song on the radio that instantly takes you back to a place, a specific memory, you can picture everything about the moment because of the song?! I LOVE songs like that! You can relate to them, you have people tied to them and you have emotions about them! Those are the BEST kinds of songs! I know that when "our"  song comes on the radio I am instantly taken back to the moment he first told me that he loved me! SO many great thoughts, and a lifetime of love are wrapped up in that song!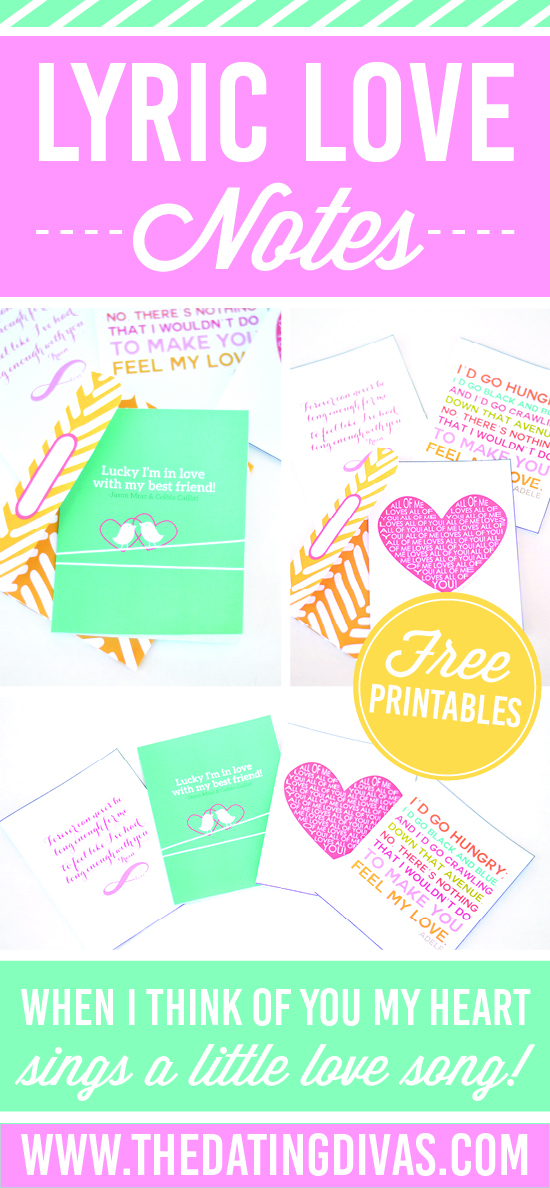 Disclaimer: This post contains affiliate links. To learn more about 'em, click here.
SO…. going along with that theme, we have created for you 4 beautiful Lyric Love Notes that are sure to work for ANY occasion! Anniversary, birthday or just a little 'I love you', these will work for them all!!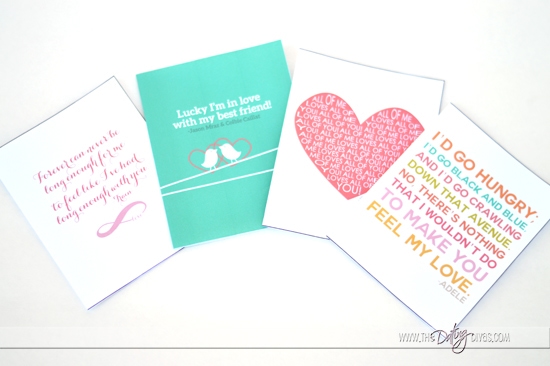 The amazingly talented Kensie with Kensie Kate Designs totally rocked these beautiful printables! I mean the girl is SERIOUSLY talented!!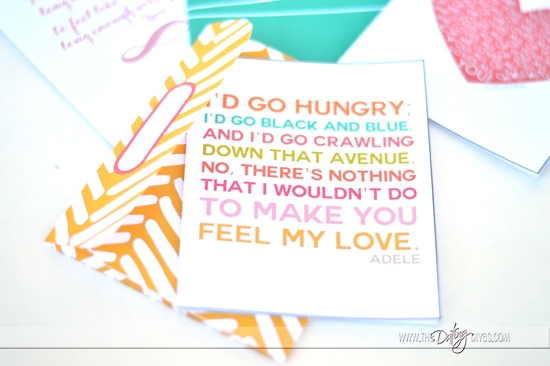 PLUS, not only do you get 4 AMAZING cards we have also created a beyond beautiful envelope to tuck them each inside of!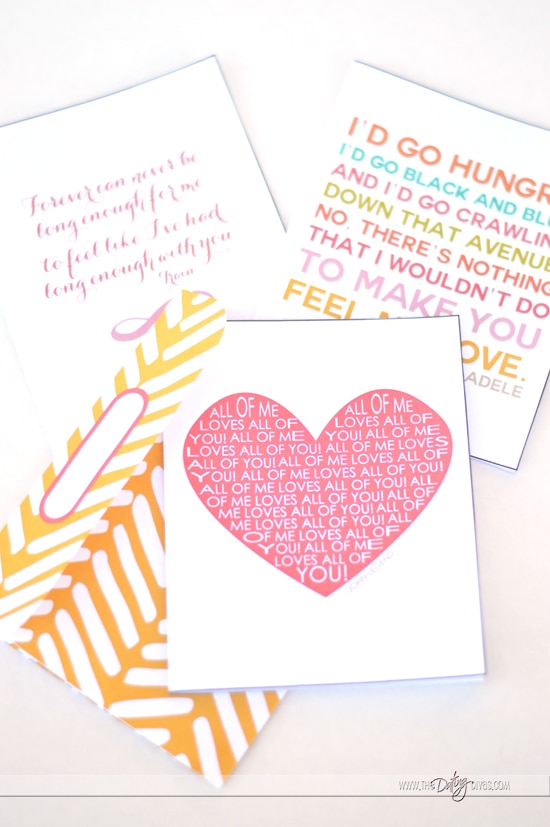 I mean REALLY!?! What else could you ask for? Snatch up your free printable pack today and print these beauties off so that you have them on hand for your honey!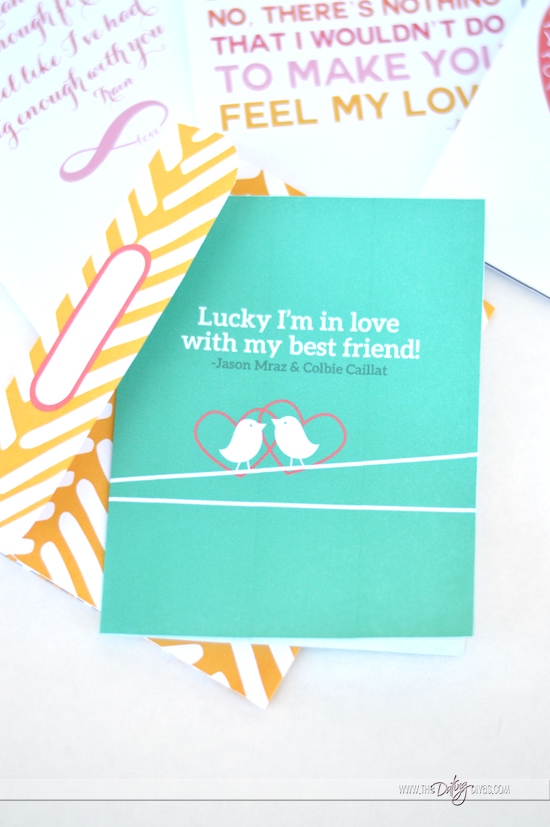 I know my hubby would LOVE if I attached one of these to something like this, or maybe even this! He would most definitely know that I loved him and had been thinking about him that day!!! 🙂
Lyric Love Notes
Printables Designed By Kensie @ Kensie Kate Designs Exclusively For The Dating Divas