Creative, At Home Date Idea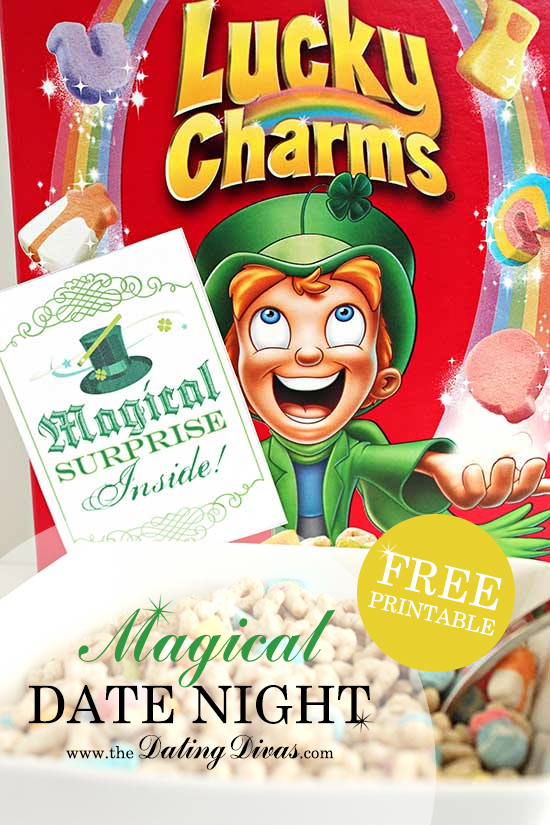 Disclaimer: This post contains affiliate links. To learn more about 'em, click here.
St. Patrick's Day is one of those crazy-fun holidays that somehow gets overlooked… except for the pinching part. Nobody forgets to pinch you if you're not wearing green! This date is a fun, simple, and cheap way to celebrate green day or just a great date when you are feeling a little magical!
Remember back when you were a kid and you had your mom buy a box of cereal specifically for the prize that was inside? Then, as soon as you got home the box was ripped open and you had your arm down to the bottom of the bag rooting around for that fab prize you just couldn't live without?
That's what I wanted my husband to do for his invitation!
I planted his invite in a box of (of course) Lucky Charms – the classic breakfast of St. Patrick's Day champions. Sameeha from The Inked Leaf  created the cute and fun printables for this date. She is so talented and easy to work with! Definitely check out her site!
All you need to do is cut out the "Magical Surprise Inside" and stick it on the front of a box of cereal. Then fill in the information for your date on the invitation and plant it inside the box. You could wrap it in plastic and put it right with the cereal, or just slip it between the box and the bag. You'll find the link to these free printables at the end of the post.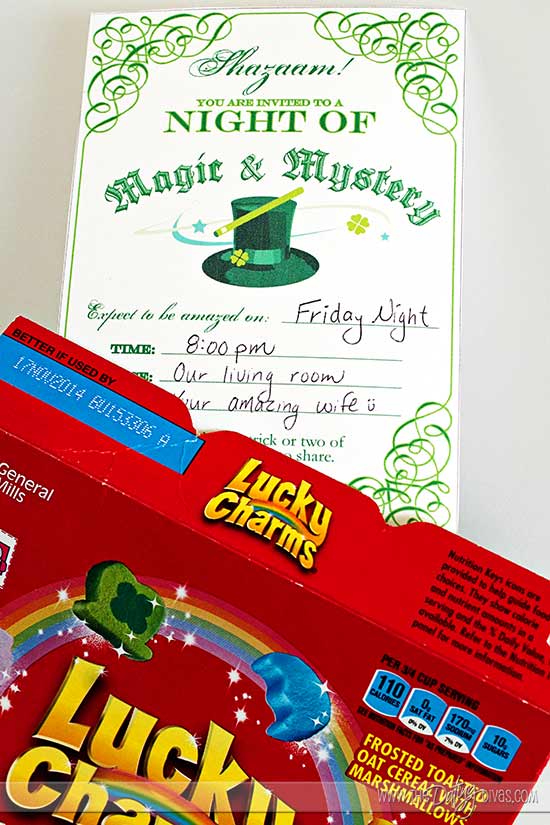 Your sweetheart will be excited to see the message on the outside of the cereal box, letting them know there is something special inside…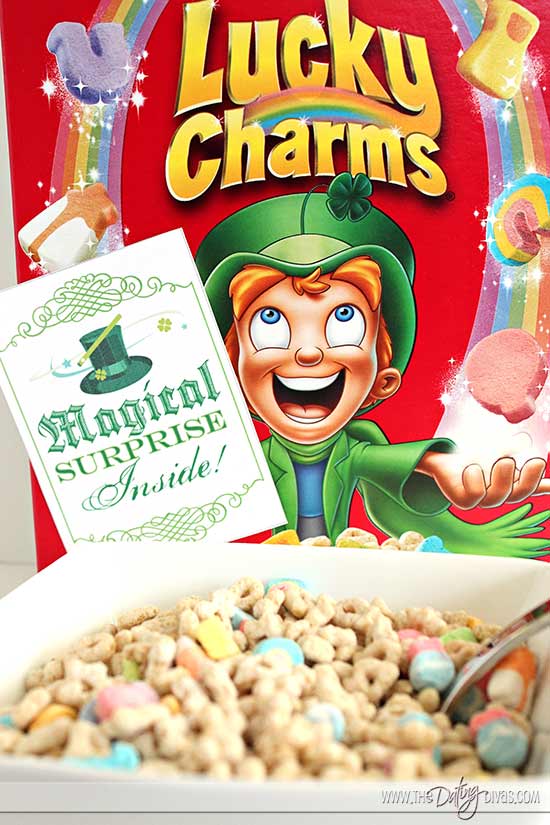 We went on a cruise recently and we saw a really fun magician at one of the evening shows on the ship. The next day he came and showed us how to do a few magic tricks on our own. It was so neat to see the clever way these tricks went that I thought it would be fun to have a date with magic tricks right in our own home!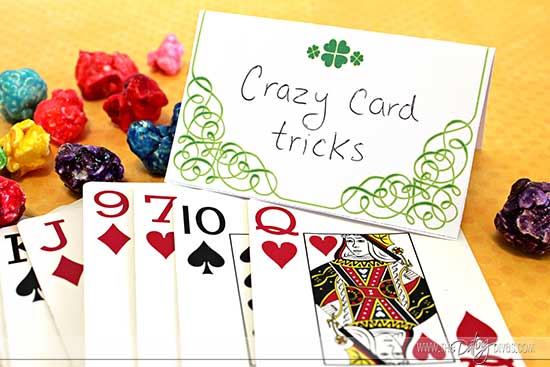 For your date you are going to have to do a little bit of preparation to have some amazing magic tricks to dazzle. Both my husband and I went online to find some tricks to perform. My favorite one that I did was the 'straw through the jaw' trick. My husband impressed me with his 'magical moving pepper.' The coin tricks I tried were a bit of a flop, so I'd suggest practicing a bit before your big show… though it was kind of funny!
A couple sites you can check out are Learn Free Magic Tricks and Good Tricks. There are a few sites out there with some hilarious demos so finding a trick is half the fun! Or you can pick up a magic trick kit like 100-Trick Spectacular Magic Show Set
 or the cool 75-Trick Collapsible Magic Hat Set
. I've always wanted my own collapsible magic hat!!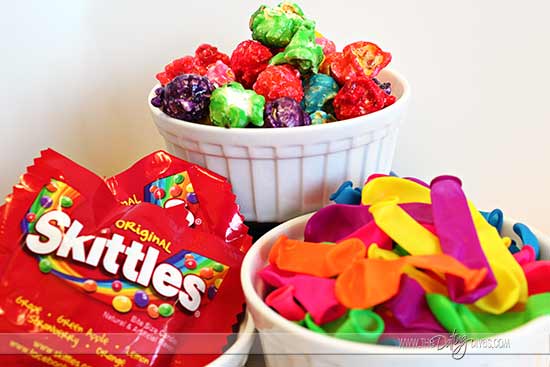 Collect some tasty treats and any supplies you need for your magic tricks before your date. Balloon tricks anyone?? I wanted to stick with a colorful rainbow theme to keep things bright and fun. You could go all green if you are using this for a St. Patrick's day date or go with purples, blacks, and sparkle for a more magical flavor!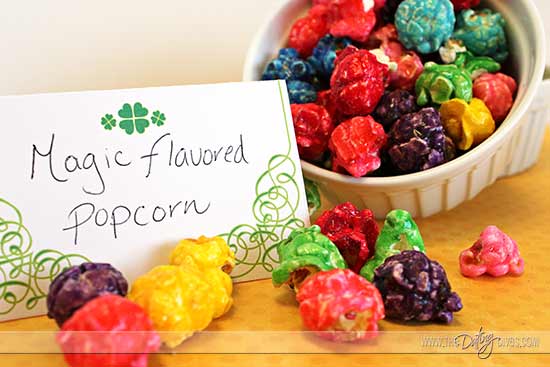 Use the cute and free printable place cards to label your food creatively. Isn't this popcorn darling? I wish I could say I made it but nope, bought it from a fun little shop and all of the colors are unique flavors and sooo good. If you want to include dinner with this date then you should try our Menu Magic post where it's your husband's lucky day and he gets to choose what you're cooking for dinner.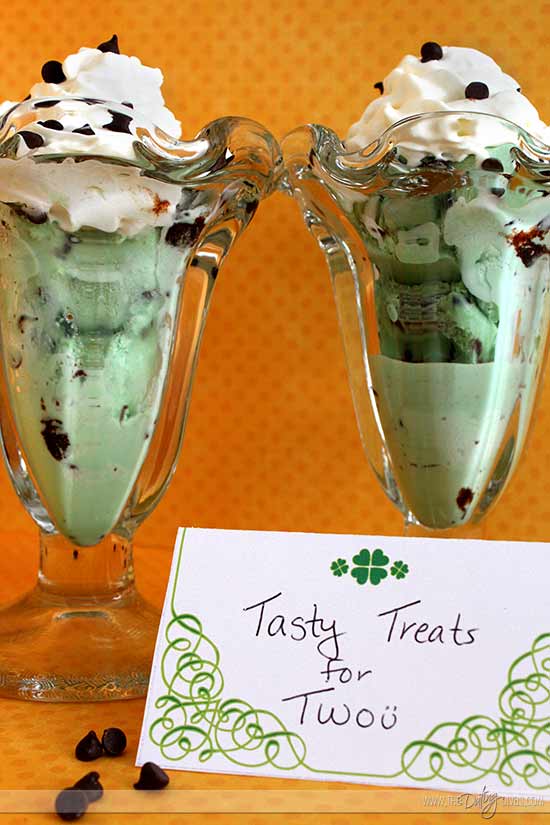 Finish off your evening with some delicious ice cream sundaes made with groovy green mint chocolate chip ice cream. If you live somewhere like Las Vegas you can always hit up a REAL magic show to finish off your night or you can pull one up on youtube. Right now Netflix has an amazing Cirque du Soleil show "Worlds Away" that is purely magical. Enjoy spending some quality and magical time with your spouse!
Magical Date Night Printables
Printables Designed by Sameeha @ The Inked Leaf Exclusively for The Dating Divas