Multiple Choice Date
The ideas that came in for this Creative Ideas Contest were just AMAZING! I felt totally inspired after reading them all! We had a LOT of entries but THIS entry from Sarah was so cute (as well as quick & easy!) that we HAD to choose it! It is the PERFECT invite for any date night with your spouse. I will let her explain . . .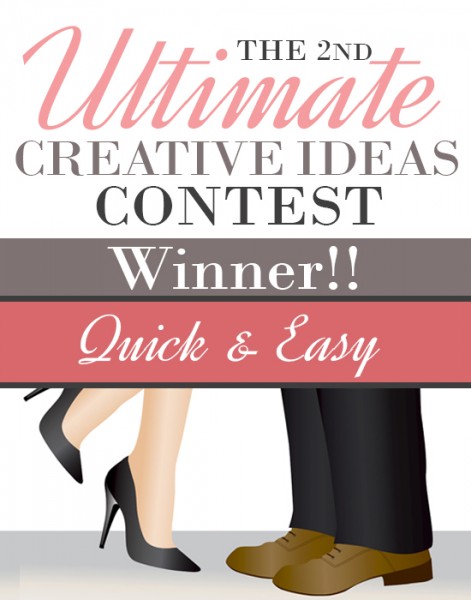 Disclaimer: This post contains affiliate links. To learn more about 'em, click here.
Multiple Choice Date 
By: Sarah Martin 
My inspiration for this date idea came from a picture I saw on Pinterest. It looked like a note written by a teenage girl to ask someone out on a date. It was a little weird, but I liked the general idea because of its multiple choice aspect. I always feel a little awkward planning a bunch of date nights for my husband because I do most of the choosing. This was a simple way to let him choose what we do, while still being able to plan ahead.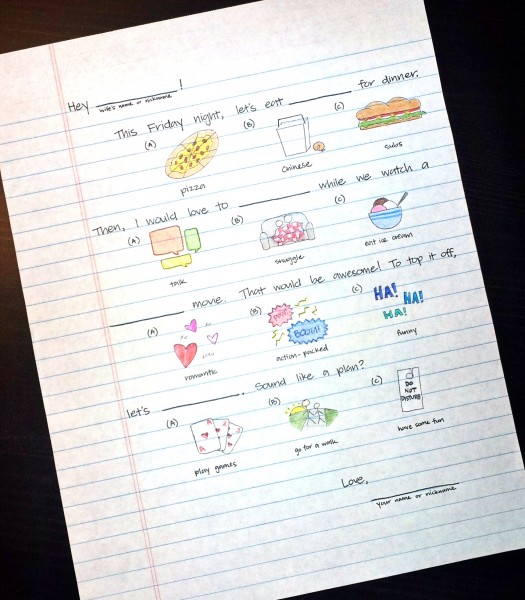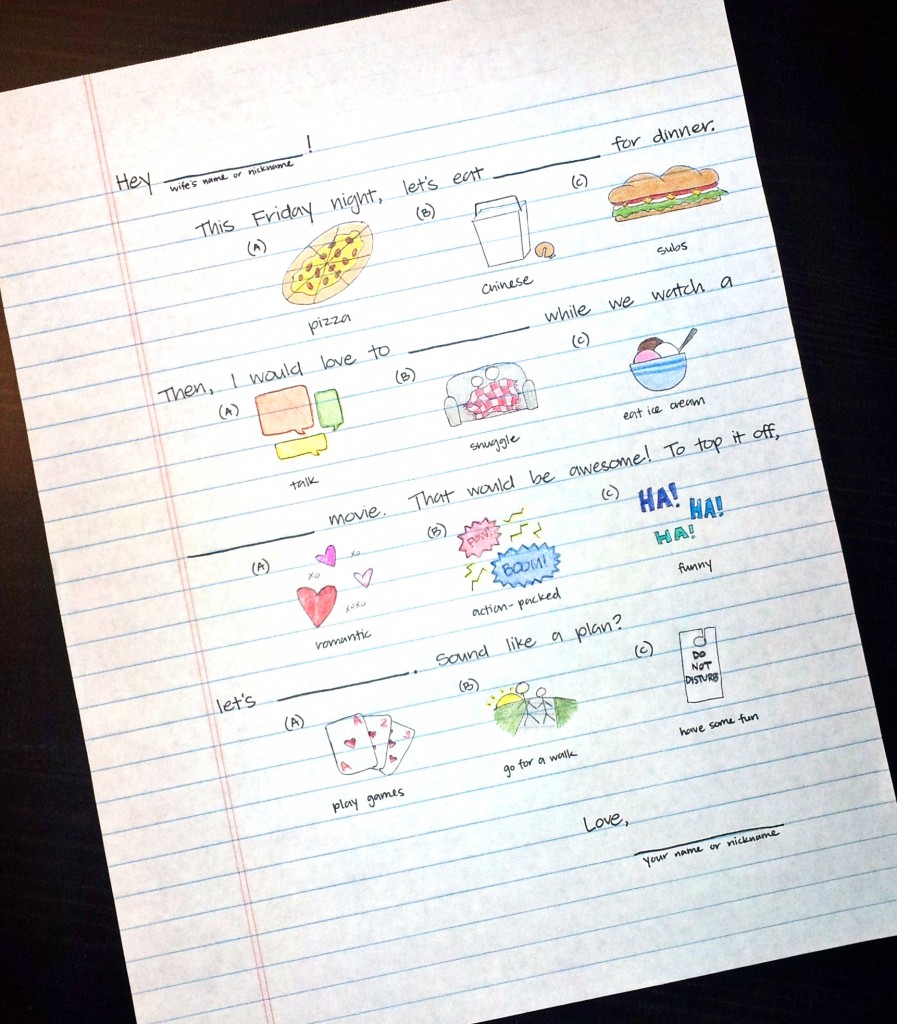 Using a sheet of notebook paper, a pen, and some colored pencils, I created the note shown. (If you don't like to draw, you could easily create this in Word and use clip art for the pictures!) I left it out for my hubs the day before the date night so he could fill it in and I could make sure we had everything needed. Super easy, super successful!
****************************
How cute is that? I LOVE that my spouse has a say even when it is my turn to plan date night! Thank you so much Sarah for sharing your sweet idea with us and congratulations!