New Year's Eve Activity
New Year's Eve is a time to celebrate! Add some silliness to your New Year's Eve party with these free printable Mad Libs!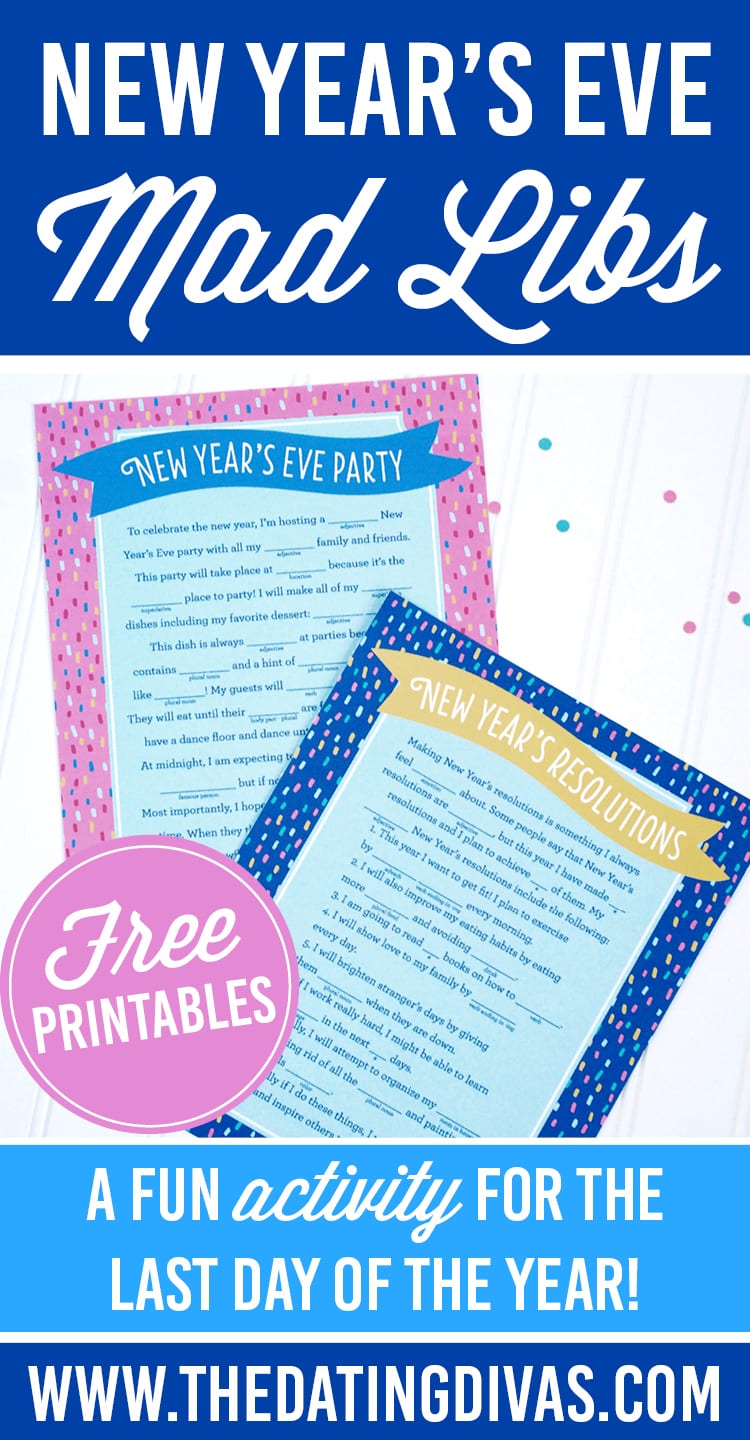 Disclaimer: This post contains affiliate links. To learn more about 'em, click here.
Mad Libs are a classic game that have brought laughter over the years! With the help of our Diva Designer, Kensie Kate, we have not one but TWO gorgeous printables for you to enjoy!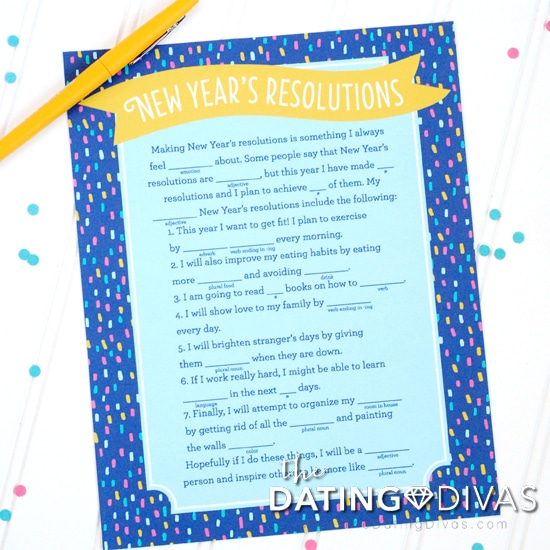 Our "Resolutions page" has you filling in blanks to turn your New Year's goals into absurd phrases! These are resolutions you will probably not want to keep!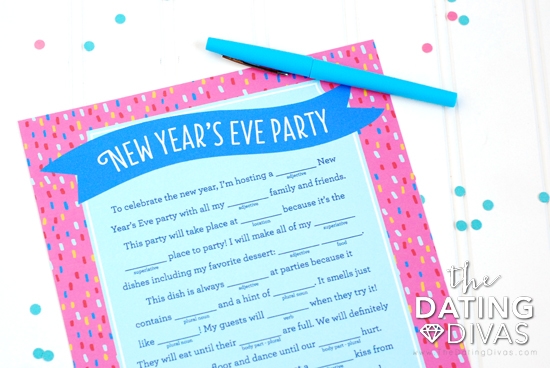 OR you can get even more silly with our New Year's Eve Party-themed printable. If you are hosting a party to celebrate the holiday – it won't be as crazy as the one your Mad Libs tells about!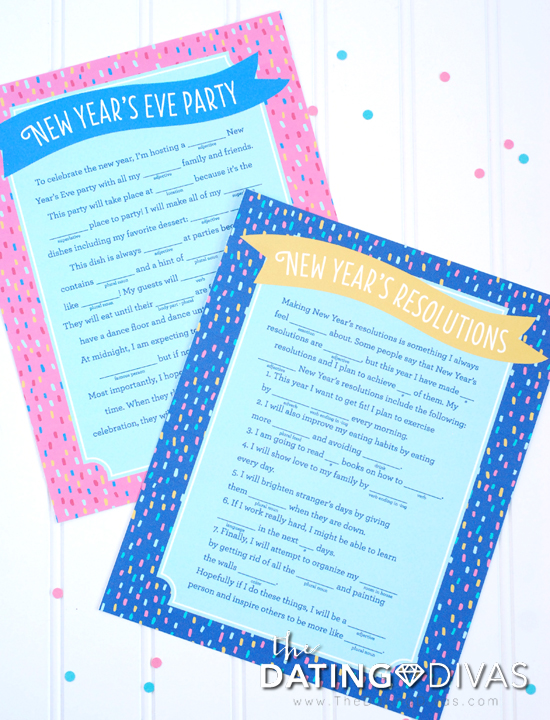 These Mad Libs can make for a fun-filled date night, family activity or the perfect activity for your New Year's Eve party!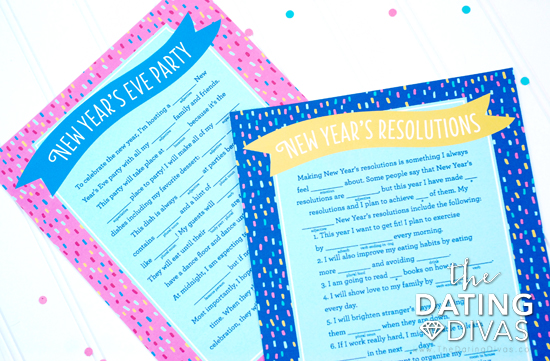 To get your free printable games – first stop by the shop: Kensie Kate's shop and see what other fun designs she has for you! Then, click the link below to grab them:
New Year's Eve Mad Libs Printables
Printables Designed By NAME @ NAME OF COMPANY Exclusively For The Dating Divas