New Year's Eve Activity 
New Year's Eve is a time to reflect on the past year and remember all the good times! This New Year's Eve Reflection Game is the perfect way to reflect this holiday either as a couple or as a family!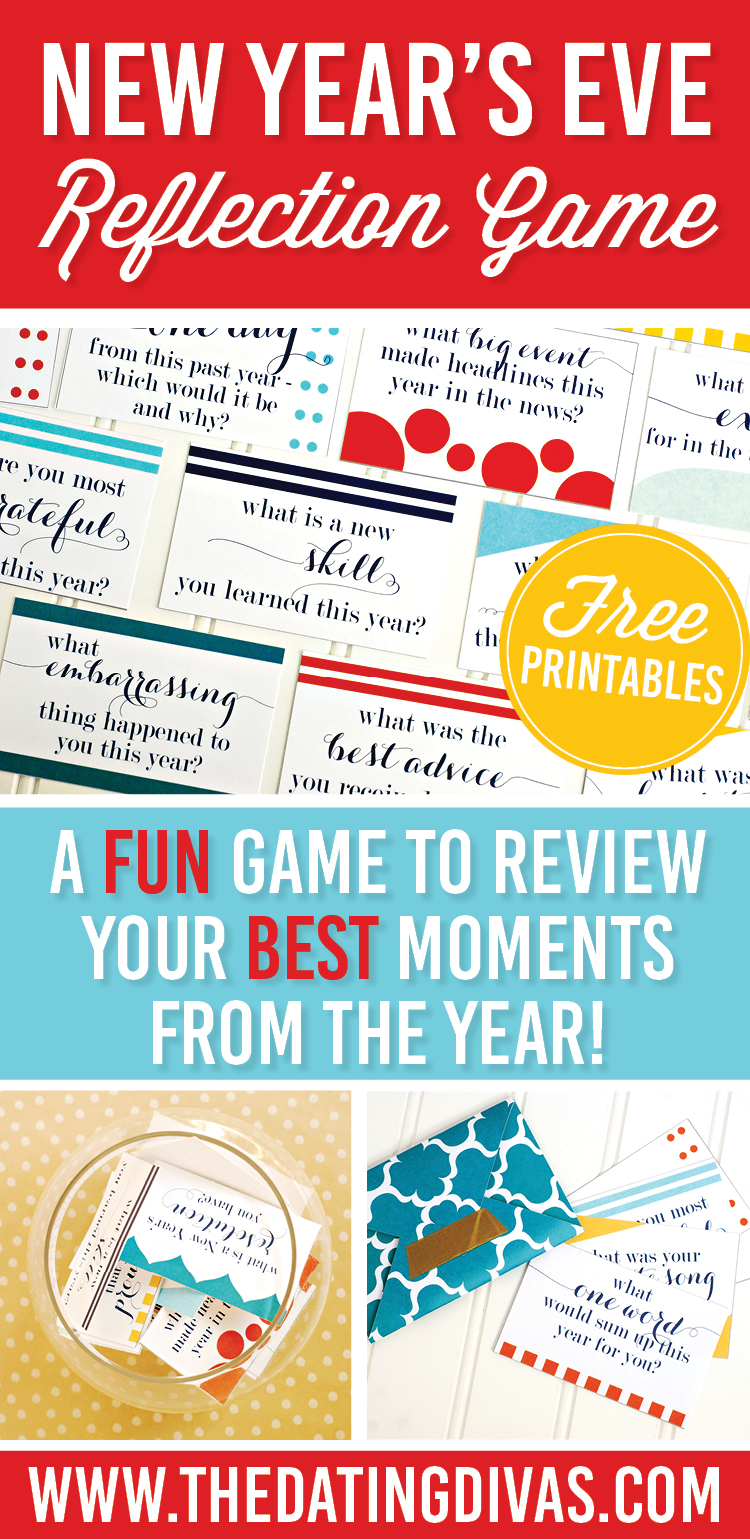 Disclaimer: This post contains affiliate links. To learn more about 'em, click here.
Last year for New Year's Eve my husband and I enjoyed a quiet night in – just the two of us. While we definitely love a good party, we wanted this year to be an evening of reflection as a couple. Of course we had to make it fun – in the form of a game! So, we created this New Year's Eve Reflection Game! Then, with the help of our Diva Designer Kristin from CdotLove we now have a game that is both a fun activity and a keepsake for years to come!
Here is how it works: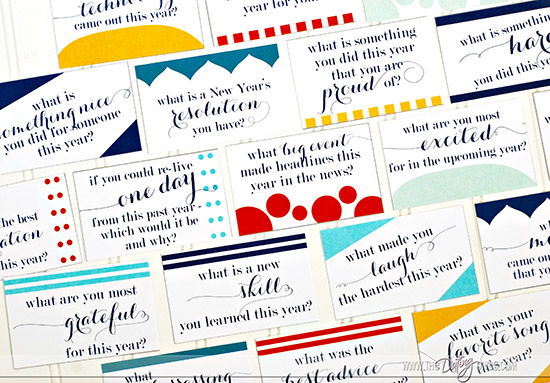 Print and cut out all of the prompt cards. (psssst… use this amazing paper cutter to make your life so much easier!)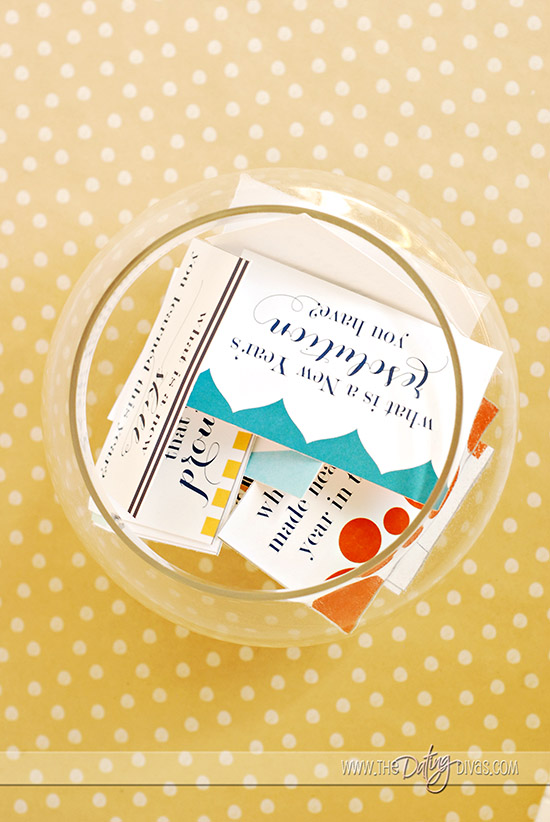 Add the question cards to a bowl and mix them up!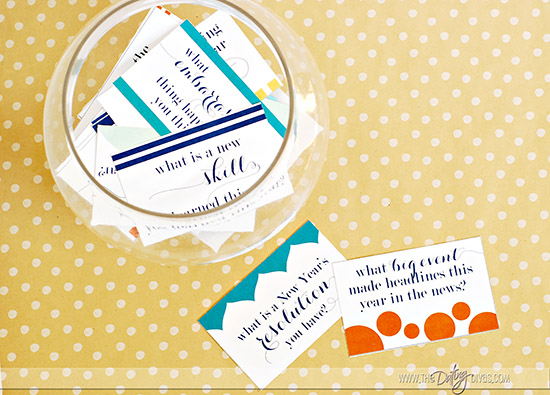 Take turns pulling a card from the bowl and reading the question out loud.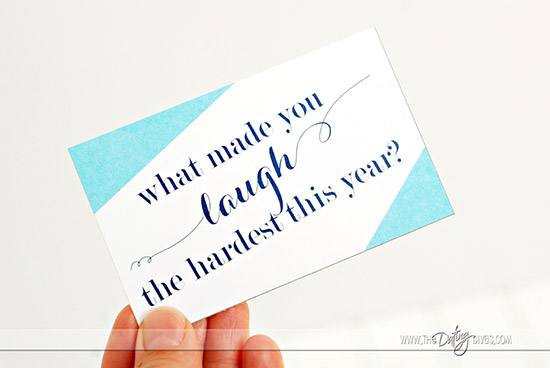 Everyone can then take turns thinking of their answer and sharing it!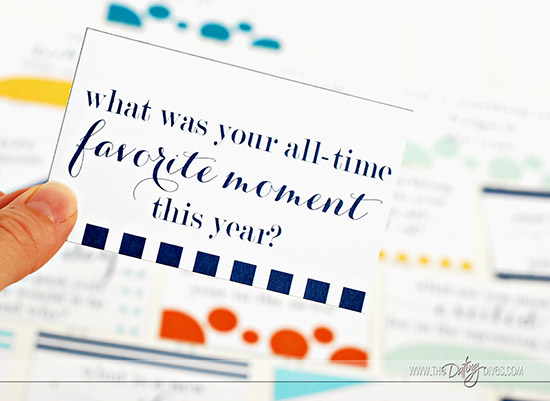 While the cards have a variety of questions, each prompt should require you to think back on the past year in a way you might not have before!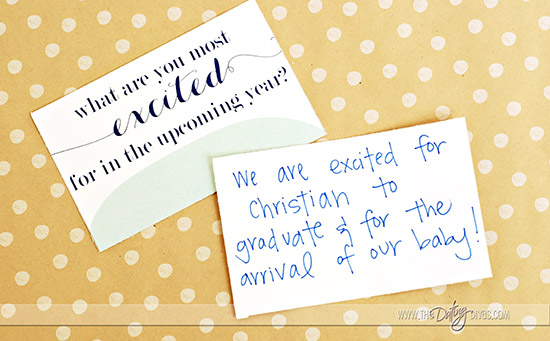 Flipping the card over, you can then record your answers to the question.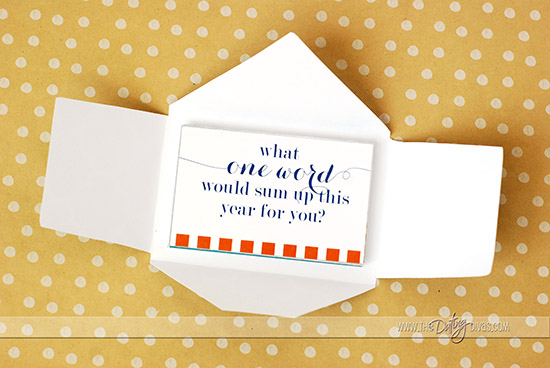 Finally, you can use our printable envelope to keep all of your question cards (with your answers written on the back!) as a keepsake to remember the year!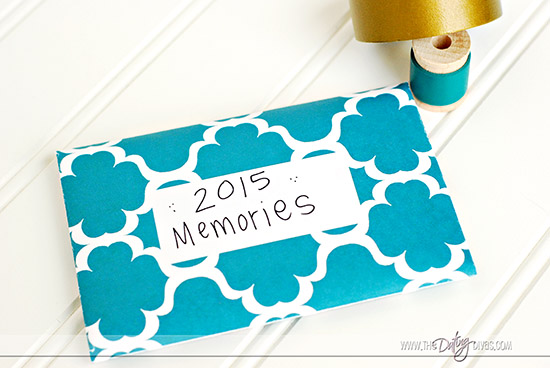 Think how fun it will be years from now to open up past envelopes and see how things have changed!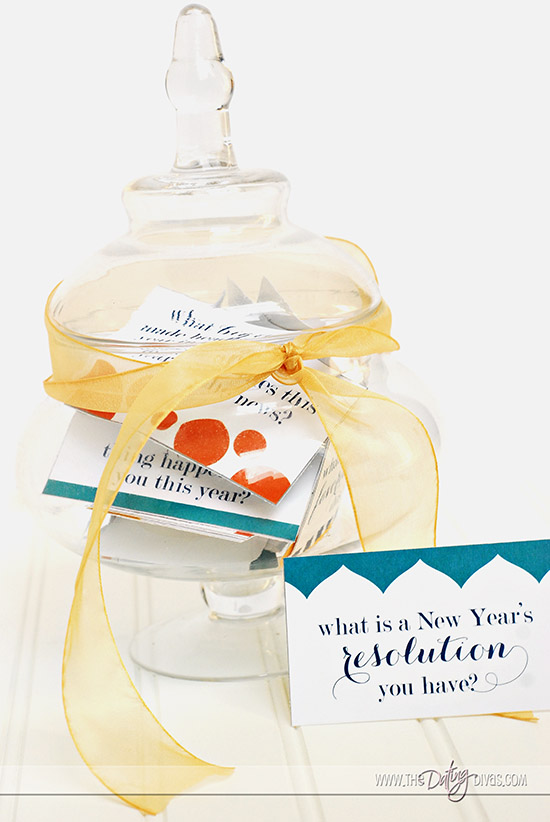 This is a tradition you can do year after year and collect your memories over time! You could even keep the envelopes in some sort of time capsule!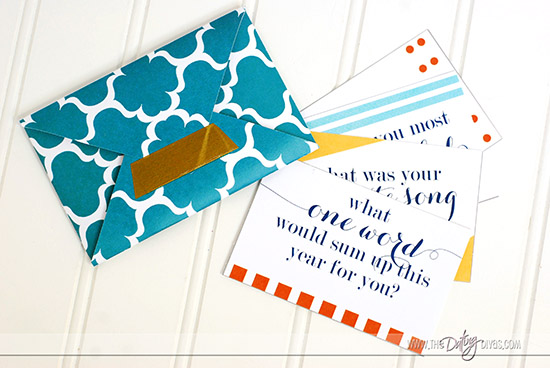 What do you think? A new tradition for your New Year's Eve festivities?
To get your free printables, created by the talented Kristin from CdotLove, click the link below!
NEW YEAR'S EVE REFLECTION GAME PRINTABLES
Printables Designed By Kristin @ CdotLove Exclusively For The Dating Divas