Record the best memories of the year!!!
This is the perfect idea to help you two celebrate the new year or an anniversary. Reflect on the passing year, look back fondly on all the memories, accomplishments, and highs of the year. Instead of just looking back on memories this year, write a story recording them with a year in review.

Disclaimer: This post contains affiliate links. To learn more about 'em, click here.
Spend date night capturing your favorite moments together. Cherish each and every memory by filling out these keepsake pages that will help you remember each and every amazing moment of the past year. These year in reviews are perfect for the new year or an anniversary celebration.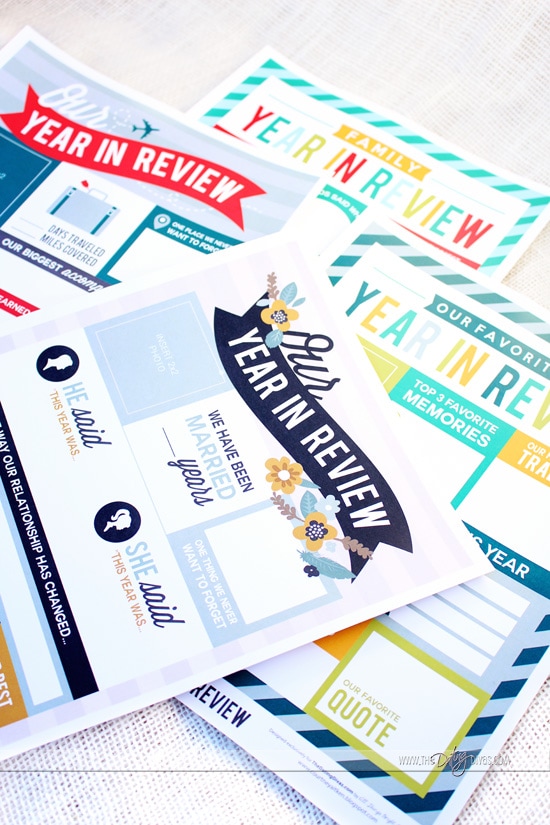 Printables
How gorgeous are these?!  A huge shout out to Courtney with All Things Bright and Beautiful. She really worked to get these just perfect for you! She is so talented, head on over and see why we love her so much! 
In this printable bundle you will find 4 different year in reviews. Each printable has a spot for a photo, so find your best shot before you get started. For best results print onto white card stock. 
In this bundle you will find:
Our Year In Review

Our Family Year in Review

Our Favorites Year in Review 

Our Travel Year In Review
 There is a little something for everyone! Spend 1-4 date nights filling out these gorgeous printables. Get the photos out, grab some snacks, reminisce, and write a story together about the passing year that you will both cherish for years to come.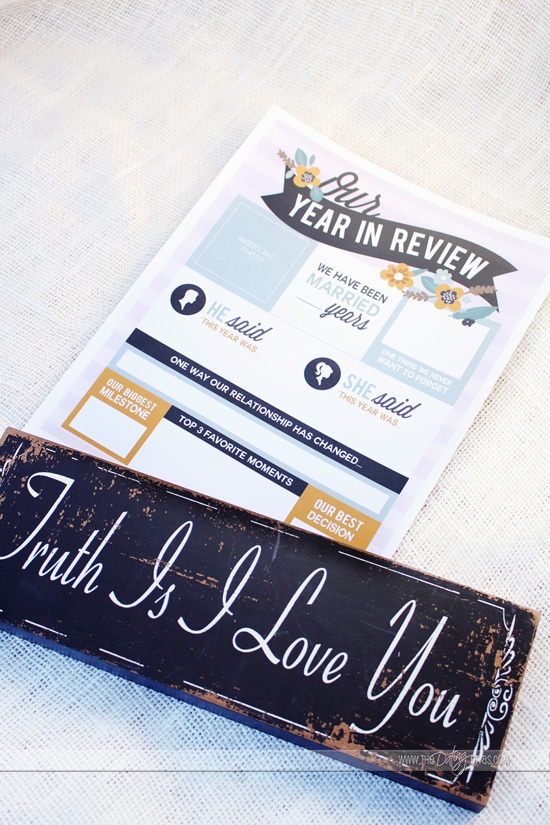 Our Year In Review
It's time to celebrate the new year and your marriage! This year in review is all about the two of you. Capture all of your favorite memories, your victories, and changes over the past year.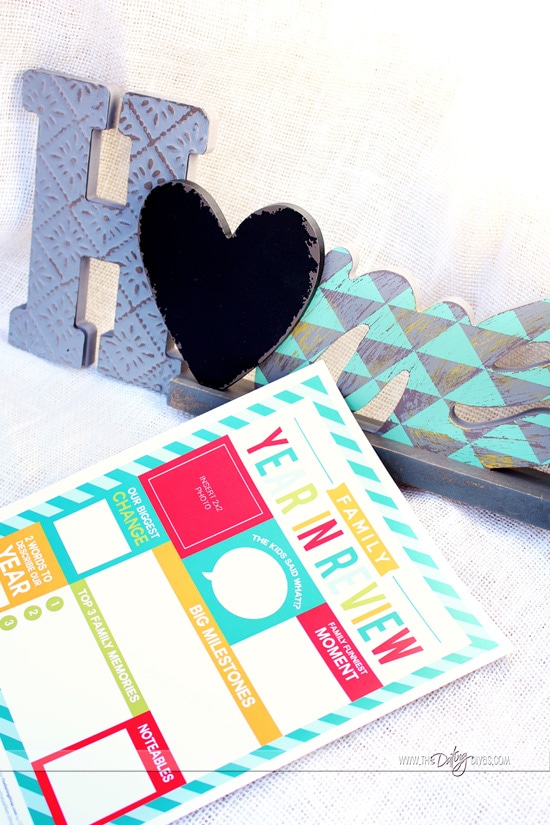 Our Family Year In Review
In a growing family it is important to record all of your best moments. This year in review will give the two of you an opportunity to have a family night. Grab the snacks and start dishing your favorite stories!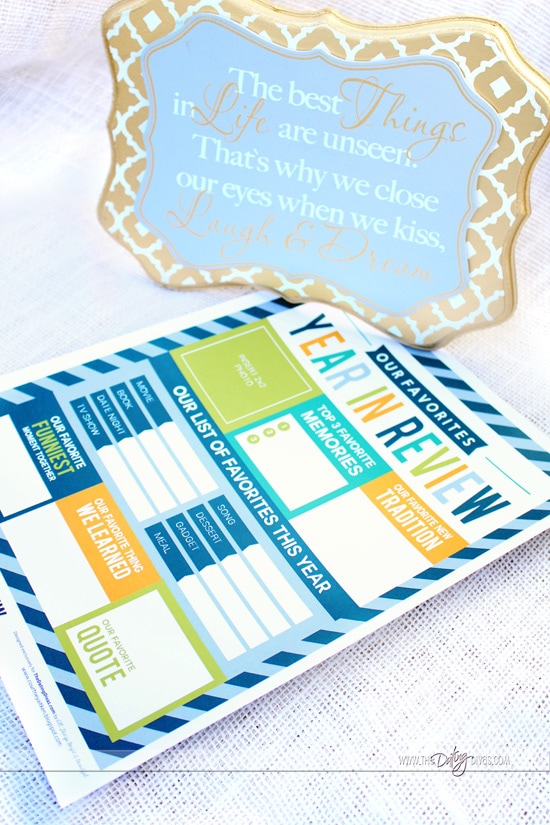 Our "Favorites" Year In Review
You know those moments that you want to hang onto forever?! You don't have a single excuse to let some of your favorite moments slip away! Fill out this printable and these memories will stay fresh as you cherish them for years to come.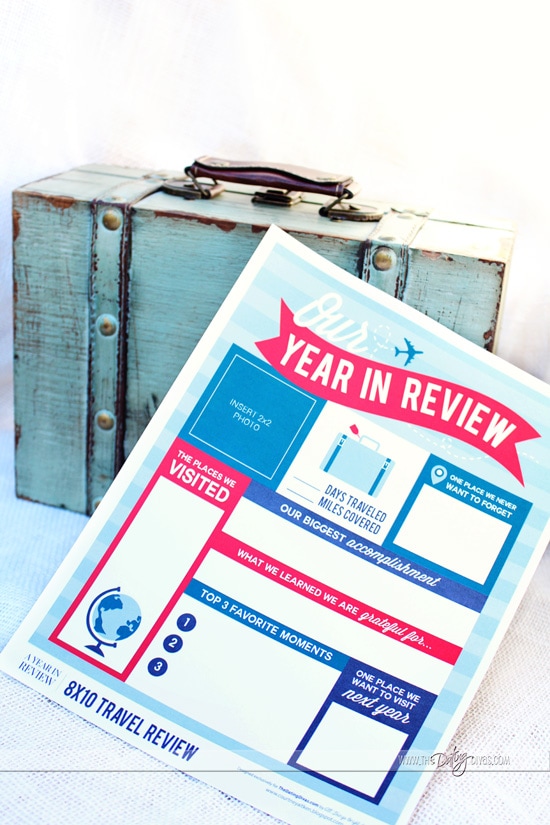 Our Travel Year In Review
Are you two always itching to discover the newest, freshest, and loveliest of places? If you both have the traveling bug, then this printable is for you! Write a story about your favorite travels together during this past year. 
Each of these gorgeous printables are sized to fit perfectly into an 8×10 frame
. Frame these and leave out to view during the coming year. These would also be perfect to send out to your dearest family and friends.
Those memories are fleeting, so hurry on over and grab your favorite fine point pen, it's time to get your year in review on!

Our Year in Review
Printables Designed by Courtney @ All Things Bright and Beautiful Exclusively for The Dating Divas
Our Family Year in Review
Printables Designed by Courtney @ All Things Bright and Beautiful Exclusively for The Dating Divas
Our Favorites Year in Review
Printables Designed by Courtney @ All Things Bright and Beautiful Exclusively for The Dating Divas