Romantic Gift Idea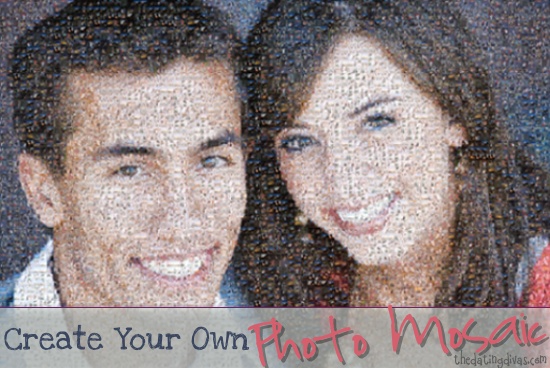 Disclaimer: This post contains affiliate links. To learn more about 'em, click here.
If a pictures says 1,000 words what do a 1,000 pictures say? With this quick & easy gift idea your pictures can say even more!
I was so intrigued when I found the website easymoza.com. You can take your digital photos and turn them into a full mosaic. Hundreds, even thousands, of pictures make up one main photo! I got so excited that my mind starting spinning with the gift options I could do!  It is the perfect gift for any occasion! I created several for my husband, but I made one special for a gift. He LOVED it! And the best part is – this entire gift cost me less than $15!
For my mosaic, I chose to take all of our engagement and wedding photos and used our wedding invitation picture as the main photo.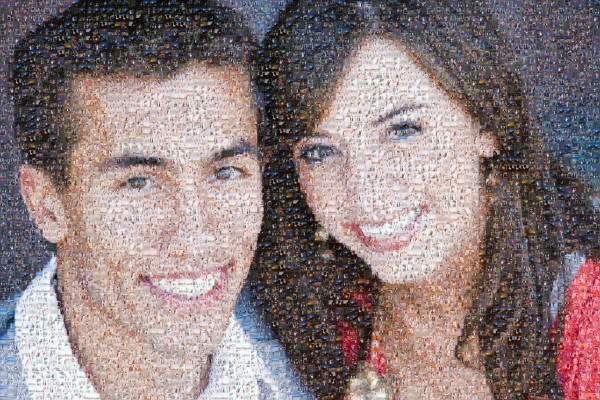 Here you can see a close up of the tiny individual pictures: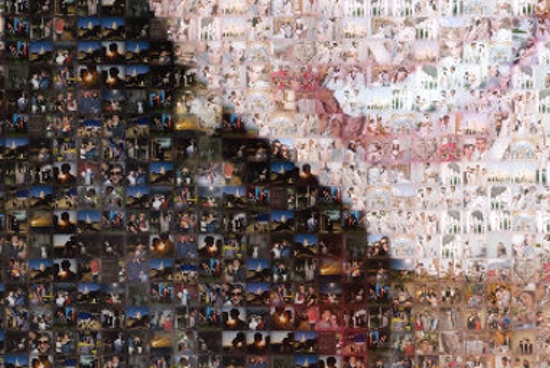 Here is what you do:
Select the main photo – You will want to choose a high quality picture that is zoomed in close without too much detail. Close-ups are a really good choice. This will be the image that all of your smaller photos create.

Select the smaller photos – The more photos you upload, the better the end product.  The site recommends a minimum of 250 photos and no more than 3,000. If you have your files already organized on your computer uploading is easy. Even with so many files, it didn't take very long at all!
Save your mosaic – when you have created your mosaic you can download it to your computer. The basic download is completely free, but if you plan to print it larger than an 8.5×11 (which I did) you will want to pay the extra and get high resolution. I paid $5.95 for the high resolution choice. 
Print – You can then print the mosaic yourself or at your local print shop. I did an 11×17 print on cardstock for $1.63 at Office Max but you could make it even bigger if you wanted!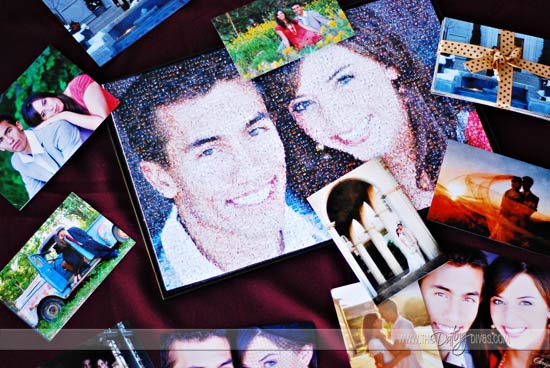 To finalize my gift, I bought an 11×17 frame at the local craft store and placed my mosaic inside. With purchasing the high-resolution download, printing at the store and the frame, the entire gift cost less than $15.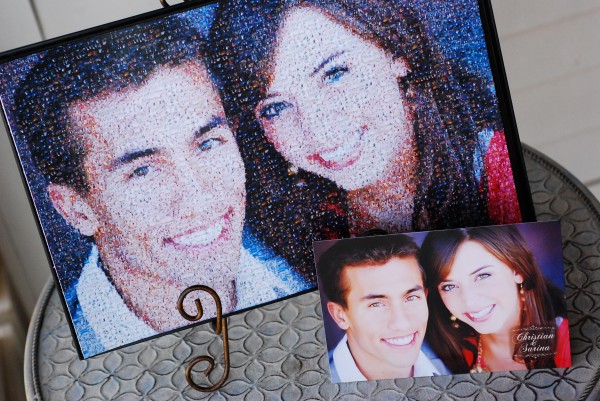 Finally, here are some others that I made just for fun:
For this one, I took all the pictures from a trip we took to the Caribbean to create a mosaic memoir of our travels.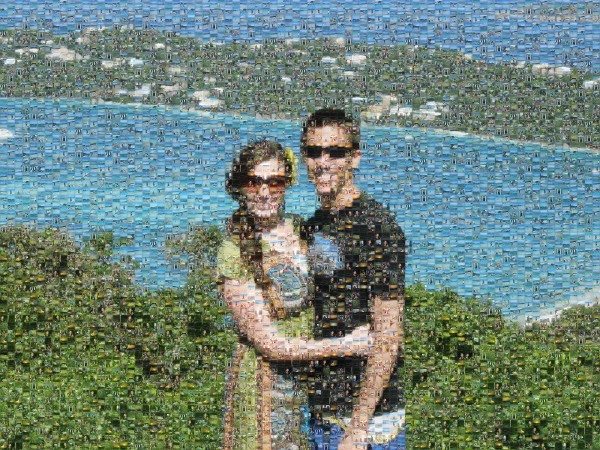 And on this last one, I took all of the pictures from our wedding. What a great way to display the thousands of pictures from that special day!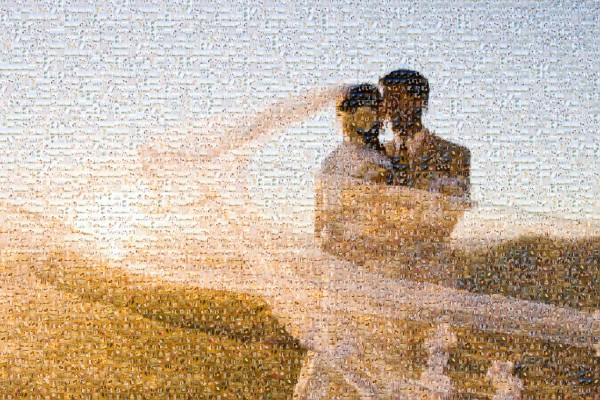 I just love this idea! It is super easy, different and most important a sentimental gift that means more than words! Leave a comment and tell us what occasion you plan to make a mosaic for!
For more ideas on what you can do with your pictures check out Erika's A Picture is Worth a Thousand Words idea.
Enjoy!