Free Funny Valentine's Cards
Puns either make you laugh, make you cringe, or if it's a truly good pun… both! If you are into lovin' your spouse, but also like to keep your Valentine's Day cards a little low-key, then these are perfect for you. We've got 12 different funny Valentine's cards for you–choose your favorite or use them all! All the laughter is sure to make for a happy Valentine's Day!
Disclaimer: This post contains affiliate links. To learn more about 'em, click here.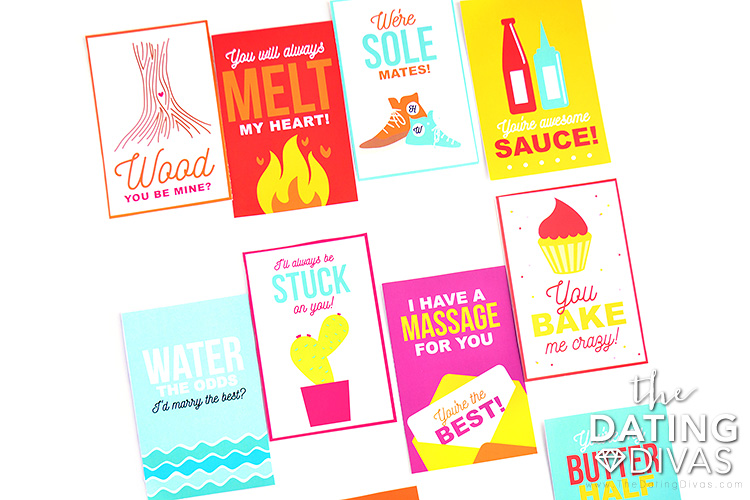 free punny Card printables
If you're not really a 'roses and candlelight dinners on Valentine's' kind of couple, funny Valentine's cards might be perfect for you. One of the best things about these funny puns is that you can interpret them however you want!
For your convenience, we've listed out every pun from our free printable Valentine's card below, along with a gift idea that can go with each card! Just make sure to keep scrolling and hit the big pink DOWNLOAD button at the end to print off your card. Now let's check these out!
You could also combine a few funny Valentine's cards for an adorably funny gift basket with multiple gifts inside. Access your silly side, and be your spouse's funny Valentine this year!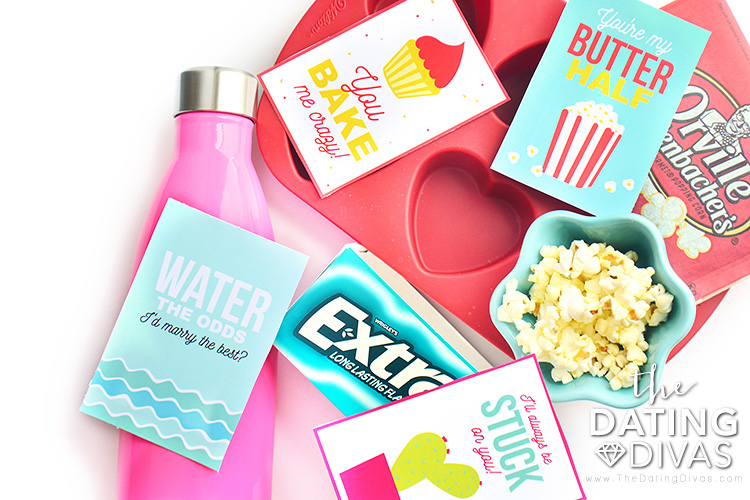 If you haven't figured out your perfect gift yet, we hope our 12 different Valentine's Day cards will spark those creative juices! These tags work great with silly or romantic gifts and can turn a boring gift into something worth remembering!
HOW TO Use YOUR PUNNY CARDS
Pick your favorite gift ideas from above, and get them ordered so they are ready for the big day.
Click the pink download button below and print off the card(s) you wish to use. We recommend using

card stock

.
Cut out your cards and tape them to the corresponding gifts listed above.
You could also use the printables as your valentine card alongside a different gift.
Have a very punny & happy Valentine's Day!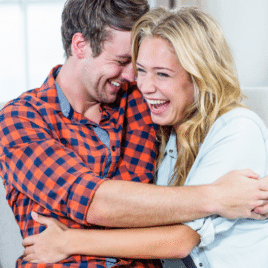 Punny Valentine's Cards
Printables Designed by Carisa Exclusively for The Dating Divas