Movie Night for Couples
If Red is for Romance, then it's our favorite color! Treat your Sweet to a practically done-for-you date night at home with our Romantic Redbox Date Night! Infused with romance, and a whole lot of red, this date is packed with printable invites, treat tags, and a game to make you blush! We'll have you saying goodbye to "been there, done that" movie nights and RED-y to take things to a whole new level! This is one Redbox choice that will have you falling in love all over again!

Disclaimer: This post contains affiliate links. To learn more about 'em, click here.
These rosy red printables were designed by the oh-so-talented Karyn of If Actually. We just adore how they turned out!
Get your spouse RED-y for your Redbox Date by presenting them with our one-of-a-kind invite: Redbox-style! Our kiosk shaped card is the perfect way to let them know what to 'watch' out for! Pay a visit to your local Redbox, choose a film together, and return on home to bust out the "romancebox." Things are about to get red and real!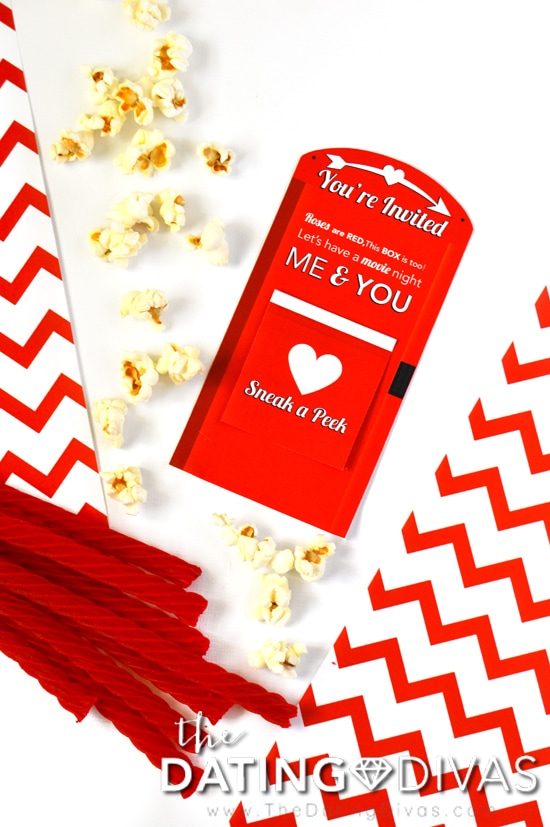 It's all about presentation and we've made it SUPER simple with our printable bunting and attachable label! Simply print the XOXO bunting shapes, cut, and hang upon the box of your choosing for ultimate date night cuteness! Affix the "romancebox" sign to the front and you've literally got yourself a 'red box' of your very own- just waiting to be packed with goodies!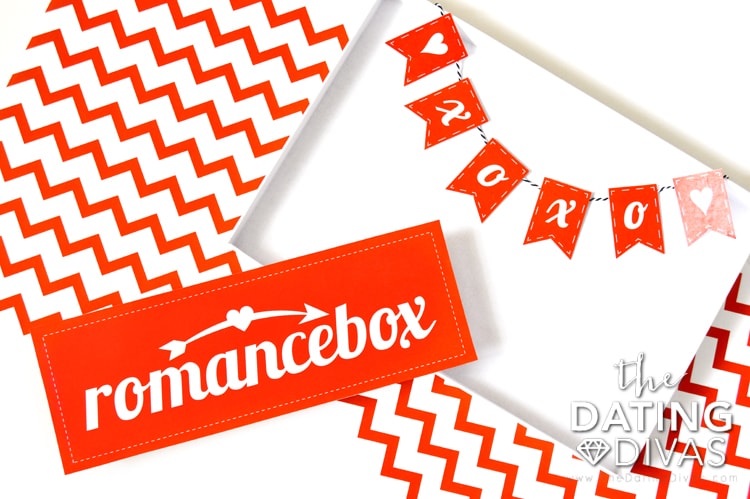 No Redbox Date would be complete without snacks and we've got you covered! Take a look at our "RED-y to" tags and acquire the goods, making sure to keep your lover's taste buds in mind. Try your best to stick to the "red" theme for ultimate date satisfaction. Now, please pass the Red Vines!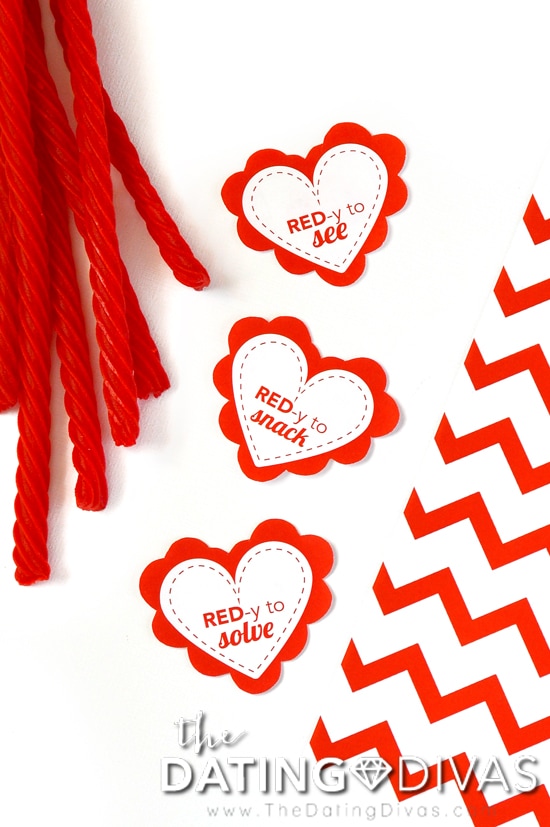 Make popcorn munching a bit more magical by utilizing our printable treat cone! Print, roll, and secure with adhesive before filling with perfectly popped goodness!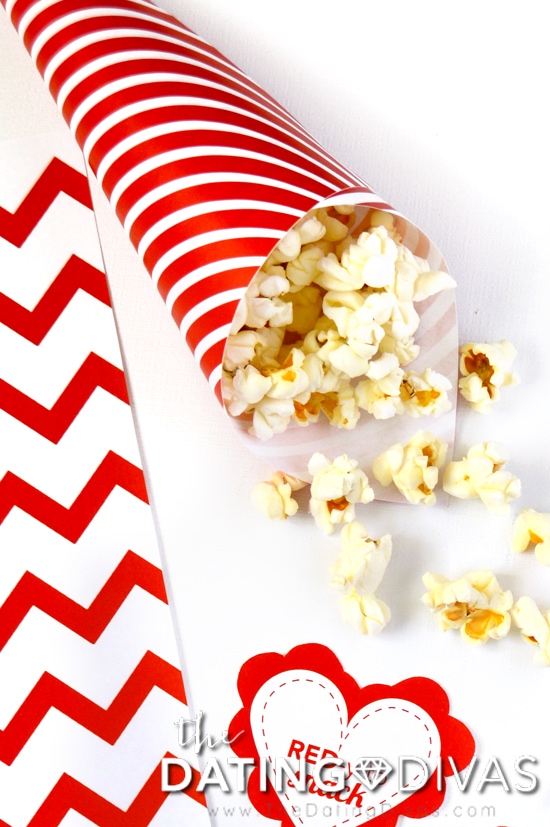 We say sipping is sweeter when done with your spouse and our his/hers heart-shaped straw toppers are just what you need! Cut along the slit lines, slip over a cute red straw (love these!), and bam! You are officially RED-y to start the flick.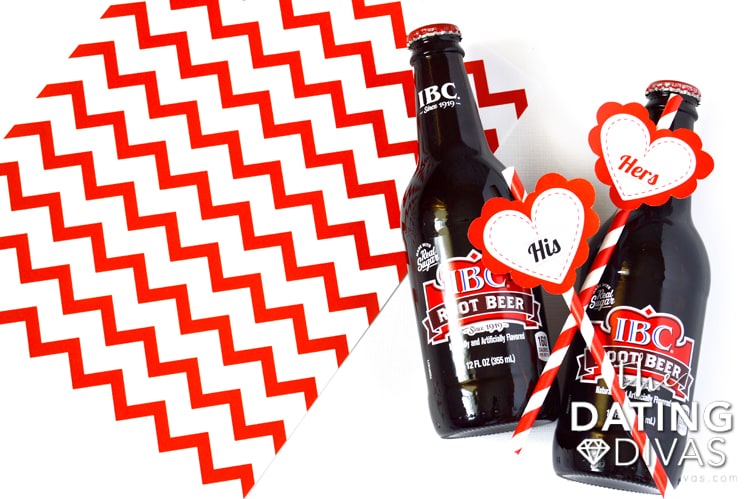 When the film has ended and the snacks are gone, let your spouse have a go at solving our "Promo Code Puzzler," while you disappear to the bedroom. Bonus points if you slip into something red.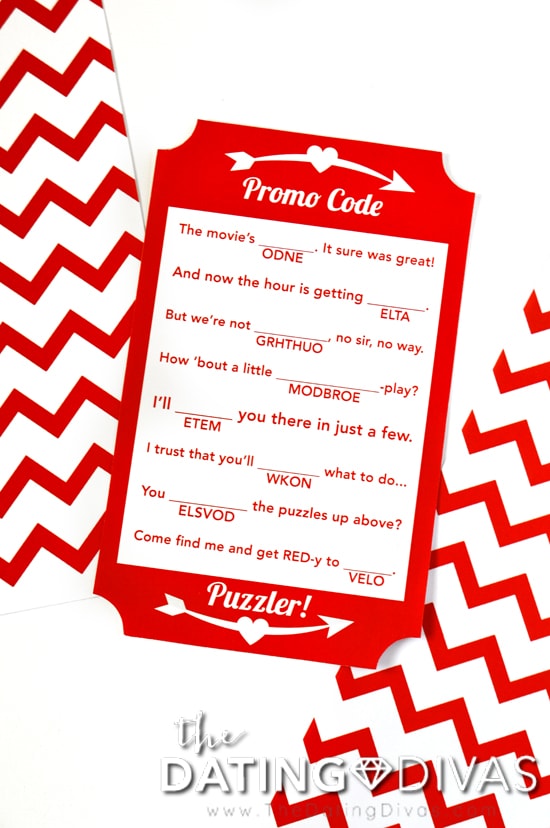 If Redbox and romance are high on your list of likes, be sure and give this Romantic Redbox Date Night a try. RED-y, set, go!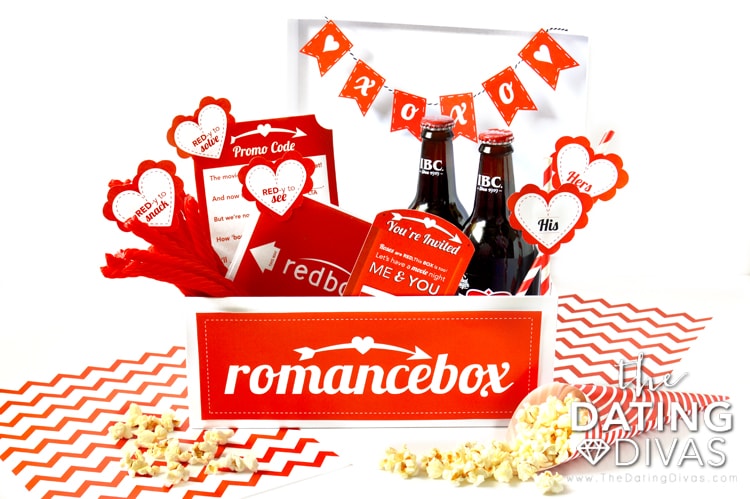 Romantic Redbox Date Night
Printables Designed by Karyn @ If Actually Exclusively for The Dating Divas