Secret Love Note Date That's FREE
Want something Fast, Free, Easy, AND FUN to do with your spouse? This Secret Love Note Date is sure to be a hit. We are using books to make a cypher or code. When it is solved, your spouse will be left with a sweet message.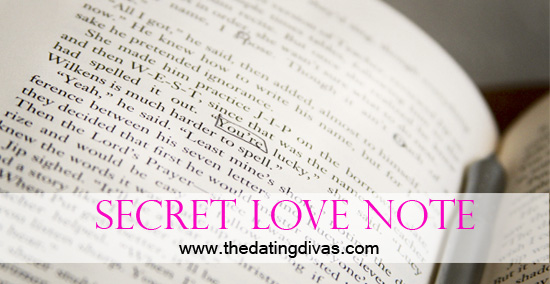 To get ready I grabbed some old books, cut paper into book marks (or use our Printable), and grabbed pens to write with (although you might opt for pencils if you want to erase your marks later).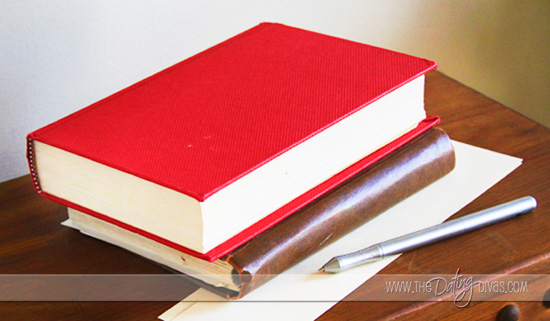 Once we had put the kids in bed and found our regular seats on our "cuddle couch," I pulled the books out and told my husband the plan. He was all for it! Made him feel like a secret spy! 
Armed with a kid's novel and a 70's nutritional health book we started making our secret codes! Giggling as we went, we were amazed with our word crafting skills. Writing them was half the fun.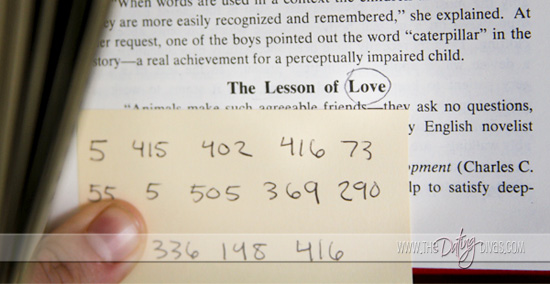 (This code is the page numbers and every page has a word circled.)
Some of the statements were romantic while others were silly….
My romantic line was, "my love for you is too deep for words" and my husband's funny line was, "my gastric juices of love rumble for you" (…remember he had the health book so he had to be a bit more creative).
We came up with THREE different cyphers: 1) Where we circled the words and wrote the page numbers 2) We just started circling letters to make words 3) We blacked out everything except what we wanted to be read.
I have attached a PRINTABLE with the three different cyphers. It also includes some blank bookmarks, to write your secret love note on!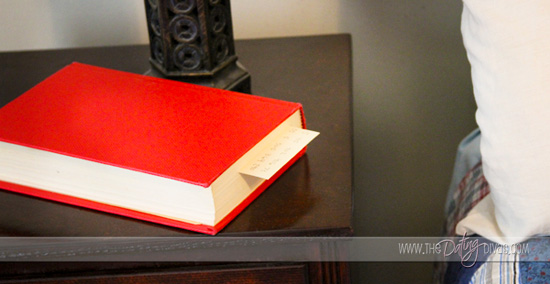 You can add this to the usual dinner date…
Surprise your spouse with the book and secret love note on their night stand!
For those of you that are LONG DISTANCE, you could mail the book, or if each of you have the same book, you could send just the book mark, with the title of the book at the top.
There are so many ways you can use notes to show your spouse how much you care, let us know what you come up with!