Country Date Night 
Giddy-up y'all! Dust off your cowboy boots and turn up the country music because it's time for a country date! We all have a little country (or a lot of country) in us. Take your spouse out horseback riding, country dancing, 4-wheeling, or picnicking in the pasture. There are so many choices on this versatile country date that you're sure to find the right fit for you and your sweetie. Pour yourself a little sweet strawberry iced tea and get ready to enjoy the simpler things in life!

Disclaimer: This post contains affiliate links. To learn more about 'em, click here.
My husband and I moved to Montana a few years ago and I must say, my country roots are really starting to show! I've even started saying "ya'll!" It's a slower paced life and we love it! We wanted to share a little bit of that with all of you! Our country date is a great way to pause the world for a bit and just enjoy each other. One of our favorite designers, Joanna of Cutify Creative, did a really beautiful job on these country printables. I'm completely in love with the hanging lights on the invitation! SO sweet!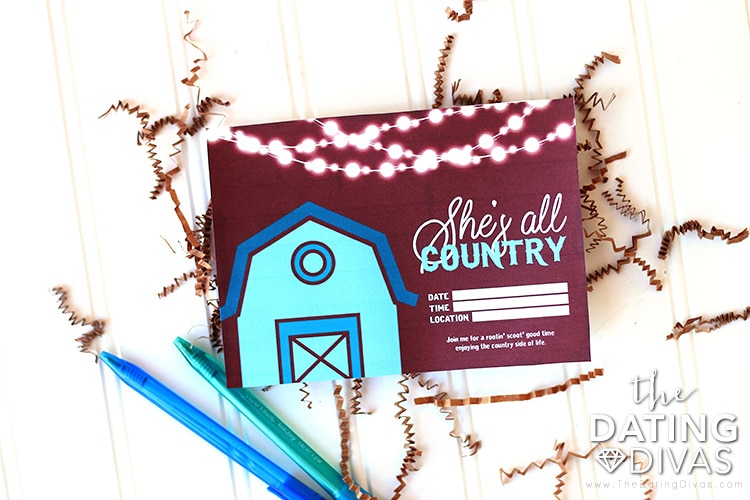 Invitation
Ready to get your date night underway?! Give your sweetie a little hint about what's in store with this cute country date invite! Leave it on the bathroom mirror, in the car, or on the bed next to a pair of cowboy boots, if you've got them in the back of the closet.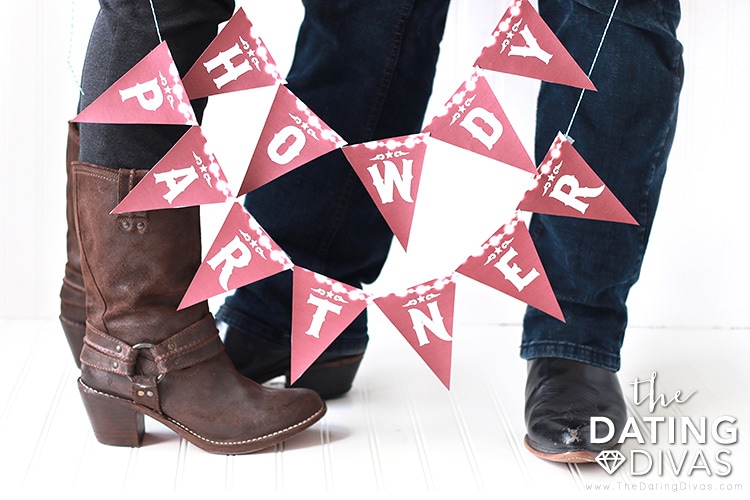 Country Date Printables
Can I just say that I'm in love with this sweet country banner! (Joanna really does such a great job on her designs.) I originally wanted to hang this in the back of our car, fill it up with pillows, and open it up and have it hang above our little picnic spot. Things don't always go as planned, so we did a little photoshoot with ours. Hang yours in the car, living room, or over dinner! Wherever your date is going to be, add this little banner for a festive, fun flair!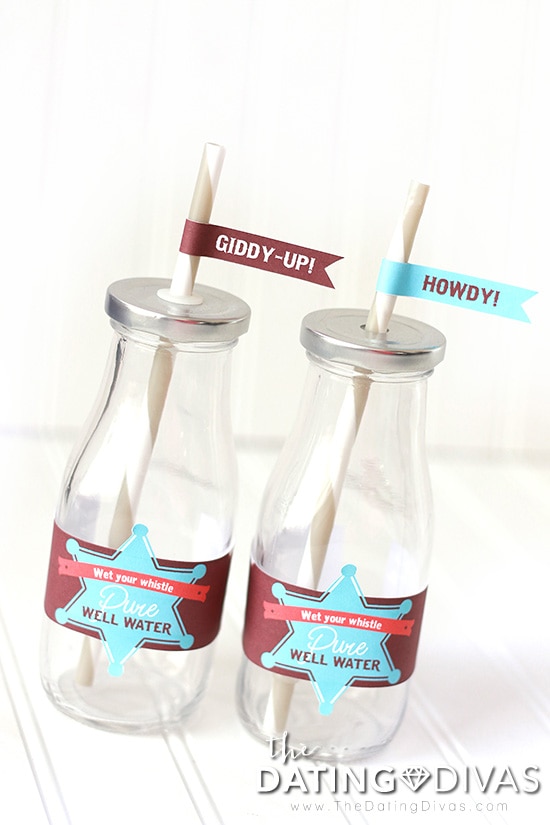 I was serious about the sweet tea! These little drink labels are perfect on water bottles, soda bottles, or on little glass jars like these. Such a fun addition to your date night!
Our Date
My husband Adam grew up on a 4,000-acre cattle ranch in Northern Utah. He's the 7th of 9 children so by the time he was old enough to help with the animals, the farm had changed directions and most of the cattle were sold. He spent more time on a 4-wheeler than on a horse. His upbringing really inspired me for this date! Lucky for us, we traveled down for spring break and I knew it was the perfect spot for our country date!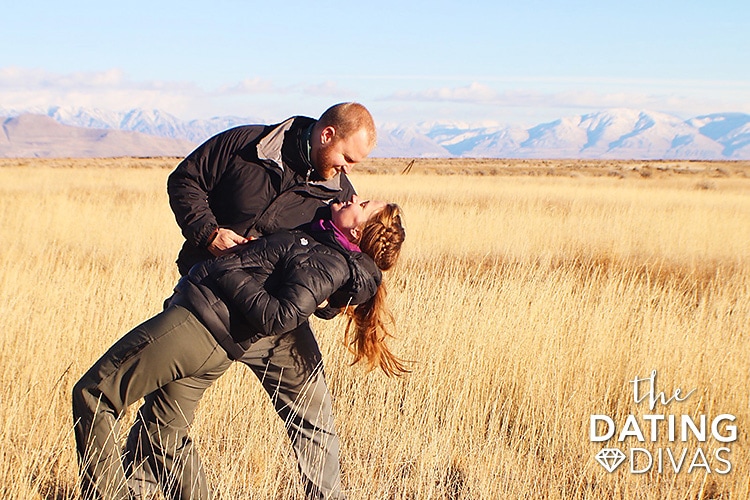 We loaded up in the truck and went for a drive through the fields. We drove until we found a spot with a great view and far enough away that we were hidden from the farm. Time to bust out our picnic and some Darius Rucker!
We both had such a great time talking, eating, dancing, and being away from our phones and our (adorable) children! It really was one of our favorite dates!
Country Date Ideas
If you don't have a field in your backyard for a country picnic like we did, here are a few ideas that will make your country date night a big hit!
Country Dancing – You and your spouse can have a country dance lesson right in the comfort of your living room. There are a ton of how-to videos for country dancing out there. You might want to try this video or this one to get you started. Don't stop there with just these two links from YouTube, there are a lot more out there! TIP: Do not wear open-toe shoes! In this type of dancing you want to keep your little piggies protected!
Horseback Riding

– If you have a horse available to you this is such a great option for a country date! We didn't get to go riding for our date, but I've already arranged a trip for the hubby and me to go with some friends. I can not wait!

Country Movie

– This might be the easiest option for a country date! Grab some fried chicken, hang up our Country Banner and add the Country Water Bottle Wrappers to your drinks and cuddle up for a western flick! Done-zo!
Not it's your turn!! Grab these free printables and plan a fun date out with your spouse! We really mean it!
She's All Country Date
Printables Designed by Joanna @ Cutify Creative Exclusively for The Dating Divas