Stuffed Animal Back to School Gift 
Going back to school is an exciting time for the kiddos, but it can also be nerve-wracking! Starting the year with a new teacher, sometimes a new school and new friends, makes it an anxious moment for little ones (and big ones too!). Create an adorable back to school gift to calm nerves and get your kids excited for the start of school – a Study Buddy! Give a cuddly little stuffed animal for a fun surprise to encourage studying and learning all year long!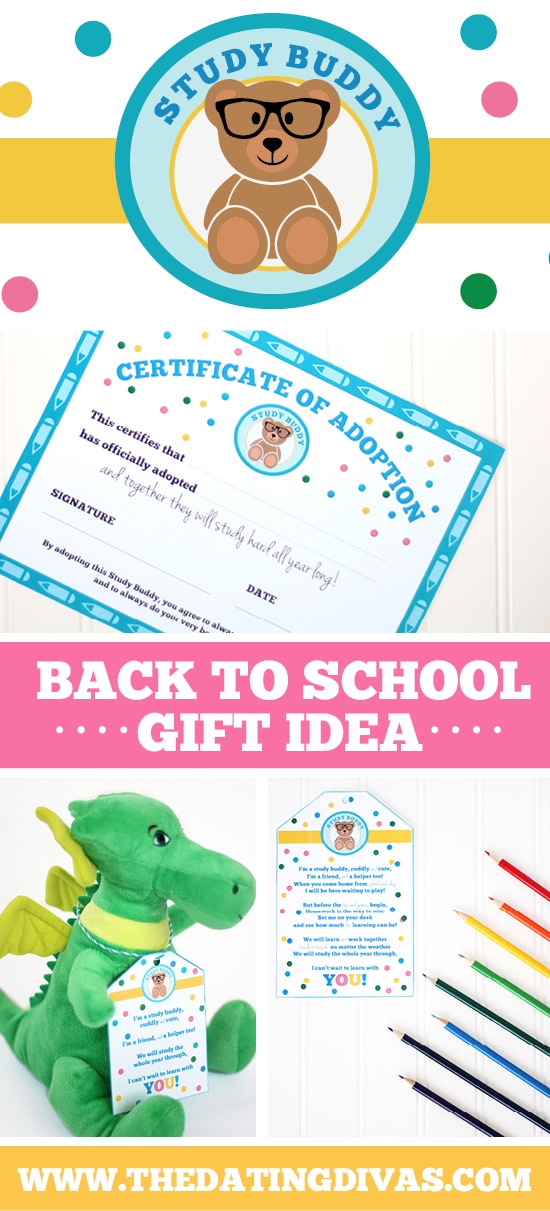 Disclaimer: This post contains affiliate links. To learn more about 'em,

click here

.
Our fabulous designer Leah from January & May designed these C-U-T-E back to school notes. I absolutely love the bright colors, and the little bear in his study glasses! 
Head to the toy store (or search the web) for a soft and sweet stuffed animal that fits your child's personality. Maybe it's a classic teddy bear, a bright green dragon, or a fuzzy dog – my daughter is going through a serious dog phase, so I would totally get her a little stuffed puppy!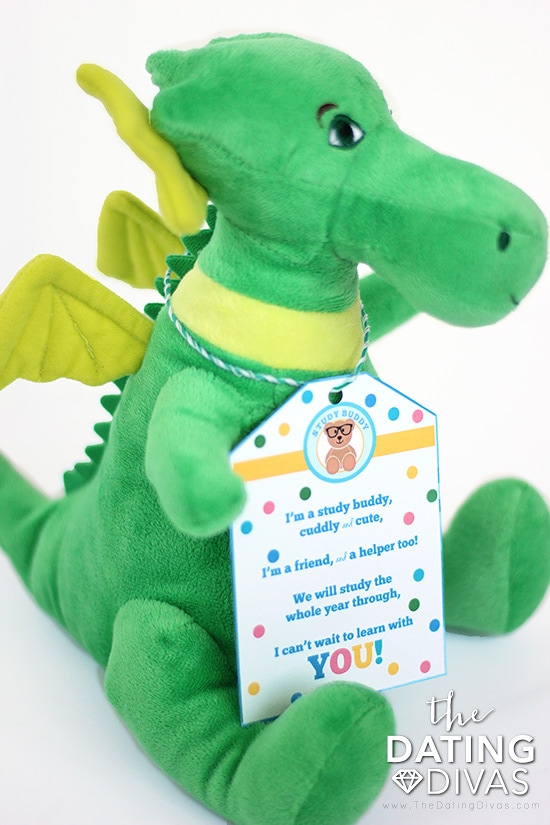 Then, print out these colorful back to school gift tags with our cute Study Buddy poem.
I'm a study buddy, cuddly and cute,
I'm a friend, and a helper too!
When you come home from school each day,
I will be here waiting to play!
But before the fun and games begin,
Homework is the way to win.
Set me on your desk and see
how much fun learning can be!
We will learn and work together
Inside or outside, no matter the weather.
We will study the whole year through,
I can't wait to learn with YOU!
We created two sizes of printable tags for however big or small your animal is.  The smaller tag has a condensed version of the poem for little readers!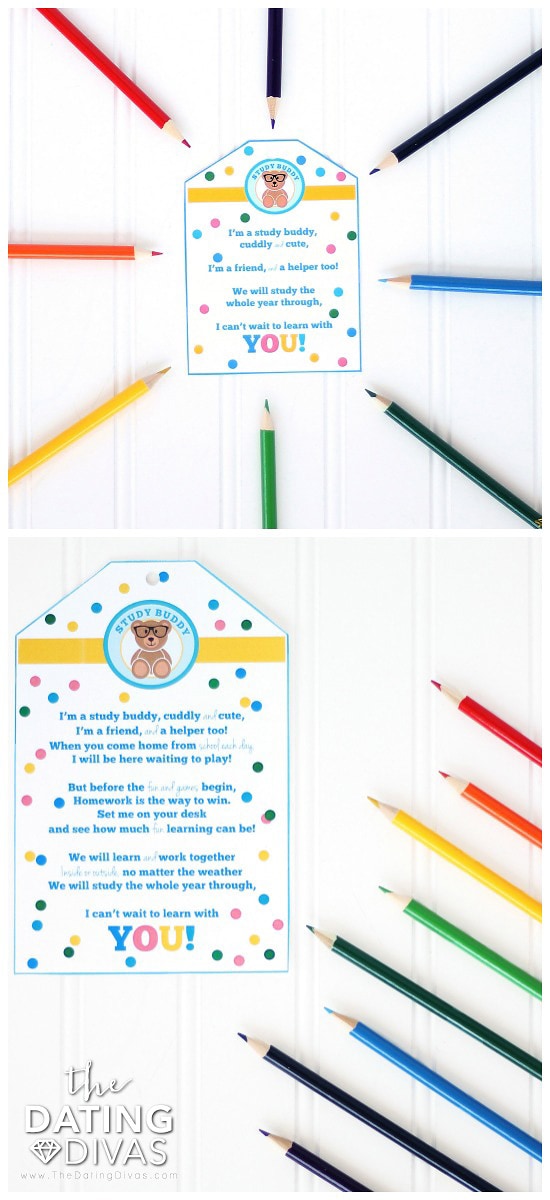 Just attach one of the fun tags to a cuddly stuffed animal that will become the perfect study buddy for your kiddo! (We would probably recommend leaving this Study Buddy at home, instead of sending him to school. It might become more of a distraction than a help there!)
This would be a fun idea for elementary teachers in the classroom as well! Students could earn the Study Buddy as a reward for good behavior and he could sit on their desk for a lesson!

We also have an official Certificate of Adoption to go with your fuzzy friend! AND, a fun page of name tags that you can attach to your little buddy too!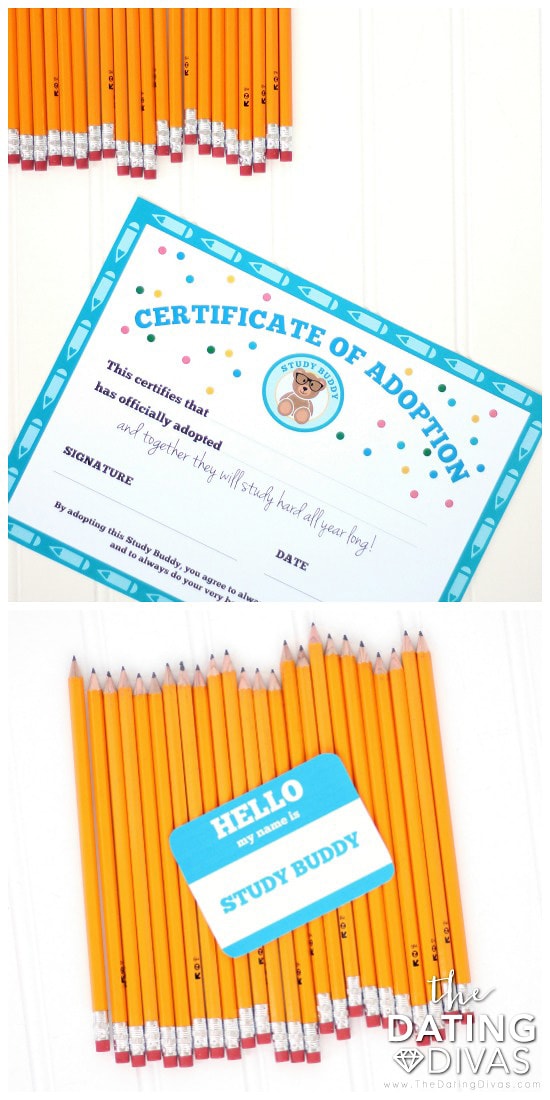 Ok, now I want a study buddy, and I'm not even in school anymore! This will be a darling back to school gift for any teacher or kiddo. 
Happy Studying!
Free Study Buddy Printables
Printables Designed by Leah @ January & May Exclusively for The Dating Divas