A Positive Way to Track Your Marriage Progress
My husband received the best chart in a church class this past year.  The chart is titled, for my sake, The "Sure Wife" Chart.
Our friend who gave me permission to share his idea with our readers explains the chart like this; Every time you ask your husband to do something and he immediately says, "Sure Wife" (or your spouse does something without even being asked) he can mark the chart.  If he hesitates at all- NO mark!  Once your spouse reaches a smiley face on the chart he is given a reward.  This chart should encourage you to talk about your marriage with your spouse and hopefully help him and you become a more positively responsive and attentive spouse.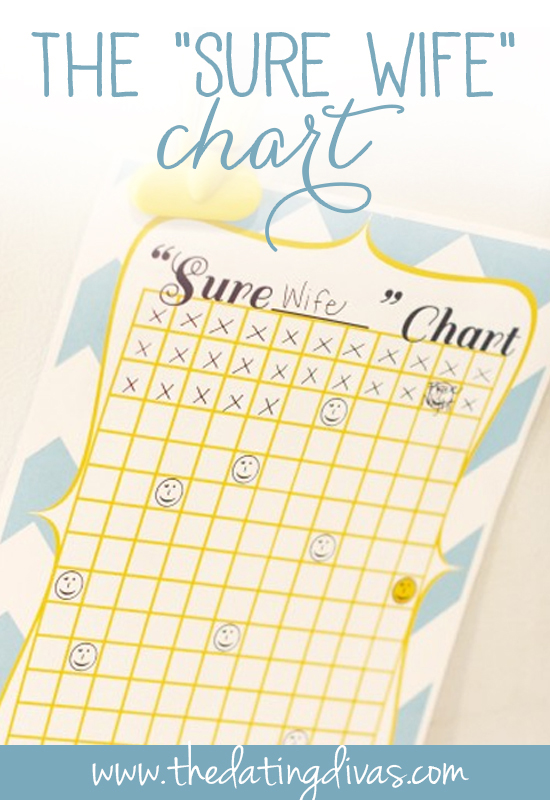 Disclaimer: This post contains affiliate links. To learn more about 'em,
click here
.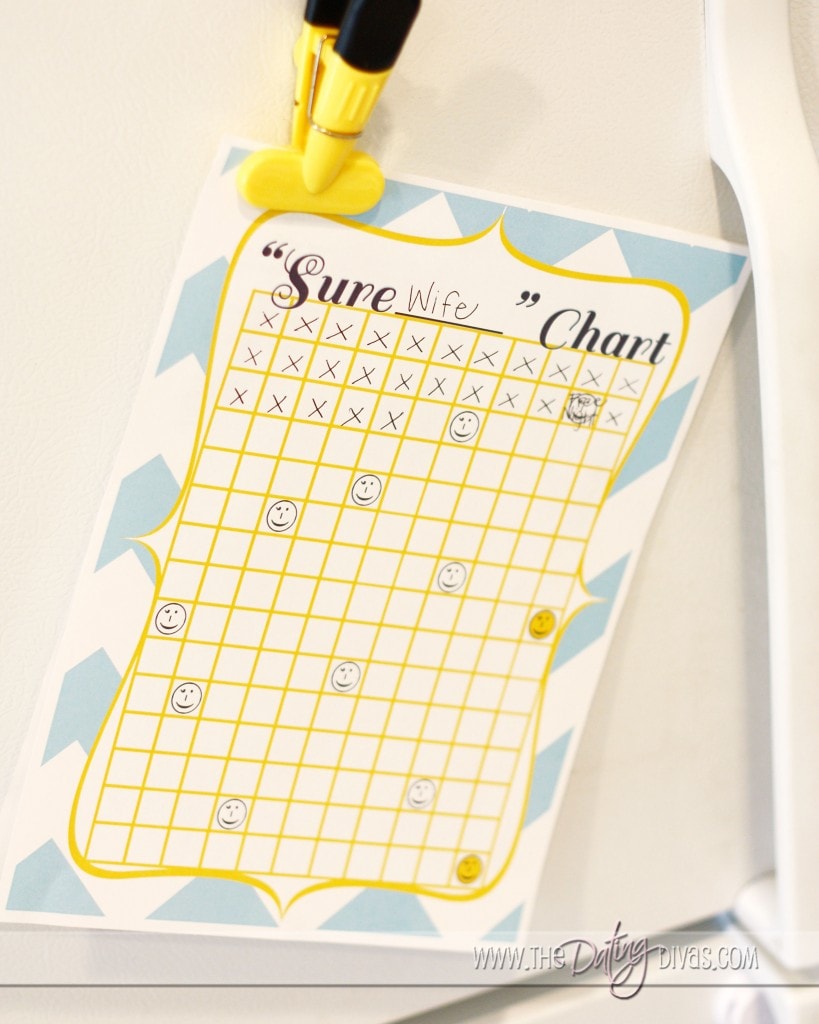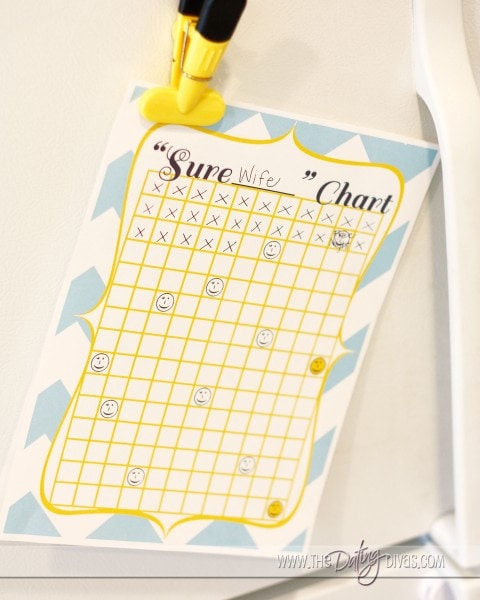 When you download  The "Sure Wife" Chart, you will notice that I left the wife part blank…for that reason you can change it up to be a "Sure Husband" chart or maybe even a "Sure Mom" and Sure Dad" Chart.
Don't forget to download the detailed Chart Explanation.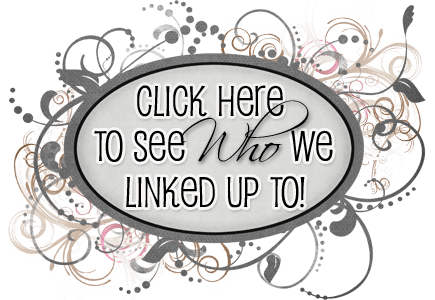 Sure 'Spouse' Chart and Explanation
Printables Designed by Kristen Exclusively for The Dating Divas