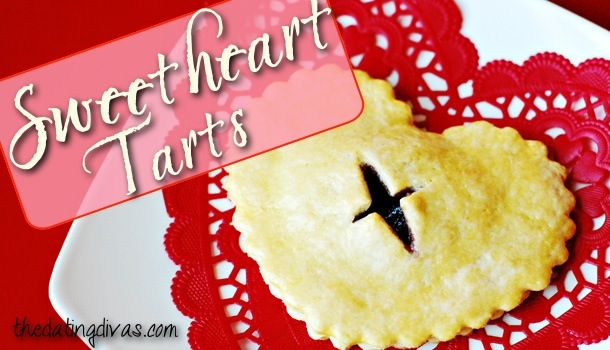 Disclaimer: This post contains affiliate links. To learn more about 'em, click here.
My husband and I knew each other for 12 years before we finally got married. During that time we were best friends and helped each other through the good times as well as the bad. One particular evening, we were together with other friends and decided to make these heart-shaped tarts for a homework assignment I had in a college cooking class. We had both recently been through terrible breakups with other people and were feeling a little down. When one of the heart-shaped tarts broke straight down the middle, we joked about our figurative and now literally broken hearts. We broke a few more hearts and laughed away our troubles together that night.
I would never have imagined, that years down the road, I would be making these same tarts with him in OUR kitchen. I did not dare dream that the boy who helped to heal my broken heart would be the one to fill it. Now, this Valentine's Day instead of breaking the hearts we were filling them – full as can be! We decided to call these "Sweetheart Tarts" and whatever your love story – we hope you will fill yours to the brim this Valentine's too!
2 ½ C. flour
½ C. sugar
2/3 C. butter (softened)
¼ tsp. salt
2 Tbsp. Milk
1 tsp. almond extract
1 egg
¼ sp. baking soda
¾ C. strawberry, raspberry or cherry preserves
Steps:

1.         Preheat oven to 350°
2.         In a large mixing bowl, combine all ingredients except the preserves.
3.         Beat at low speed, scraping the bowl often, until well mixed (3 to 4 minutes).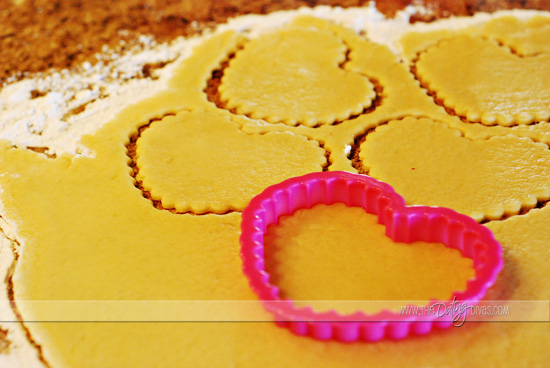 4.         On a well floured surface, roll half of the dough to 1/8" thick.  Cut out rounds with a 2 ½" heart-shaped cookie cutter.
5.         Place the cookies on two un-greased cookie sheets.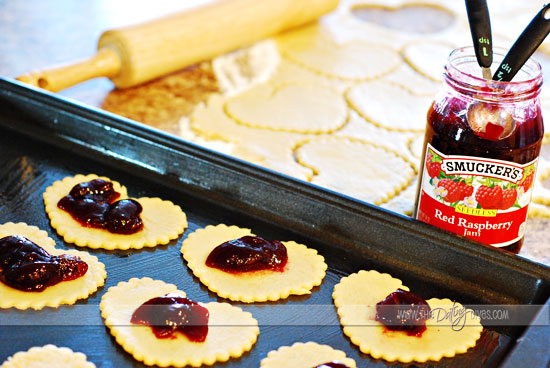 6.         Place a teaspoon of the strawberry, raspberry or cherry preserves in the center of each.
7.         Roll out the second half of the dough.  Cut out an equal amount of rounds using your heart-shaped cookie cutter, then cut an X from the center of each cookie with a knife.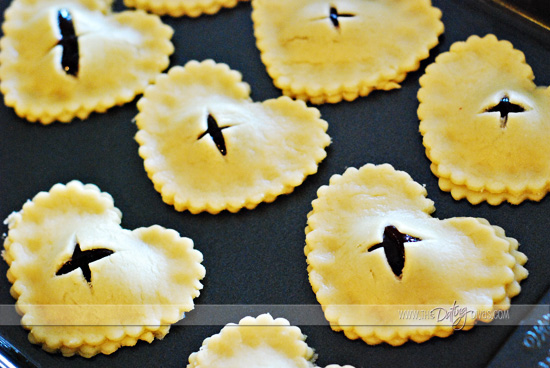 8.         Place these cookie rounds on top of the first cookies, centering the cut out over the preserves.
9.         Seal the two cookies together by pressing around the edges with a fork. Sprinkle with sugar.
10.      Bake for 11 to 13 minutes, or until edges are very lightly browned.  Remove immediately.  Cool.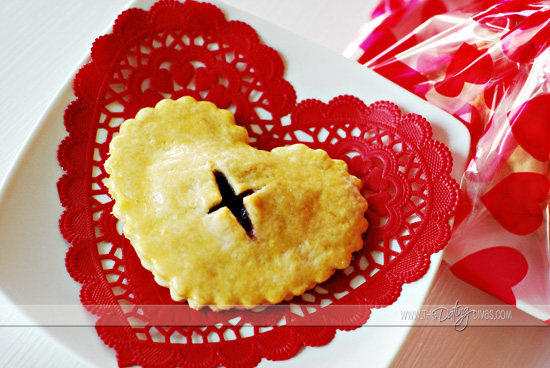 Finally – enjoy!
If you are looking for even more ideas for Valentine's sweets check out our
Valentine Food Idea Round-up
 which includes over a dozen food ideas PERFECT for Valentine's day.
For amazing delicious recipes that OUR husband's love, check out our Dating Divas Recipes Revealed Cookbook!