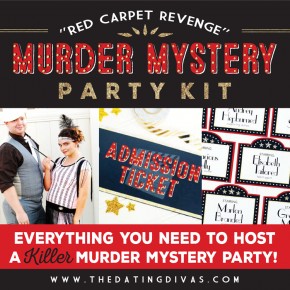 Need a KILLER at home date idea for a group?
Throw a Murder Mystery Party!
If you've ever been to a murder mystery party, you already know how outrageously fun they are! The costumes, the friends, and...of course...the suspense! BUT - these group date nights take a LOT of work to plan. Lucky for YOU, The Divas have done all of the hard work already! This incredibly creative Murder Mystery Party Pack has everything you'll need to throw a killer at home date...(no...
Continue Reading