A Gift of Gratitude
Have you seen all those super adorable Giving Plates being pinned on Pinterest? We loved the idea so much we wanted to make an even simpler version that you could duplicate in a snap, so we came up with The Giving Jar.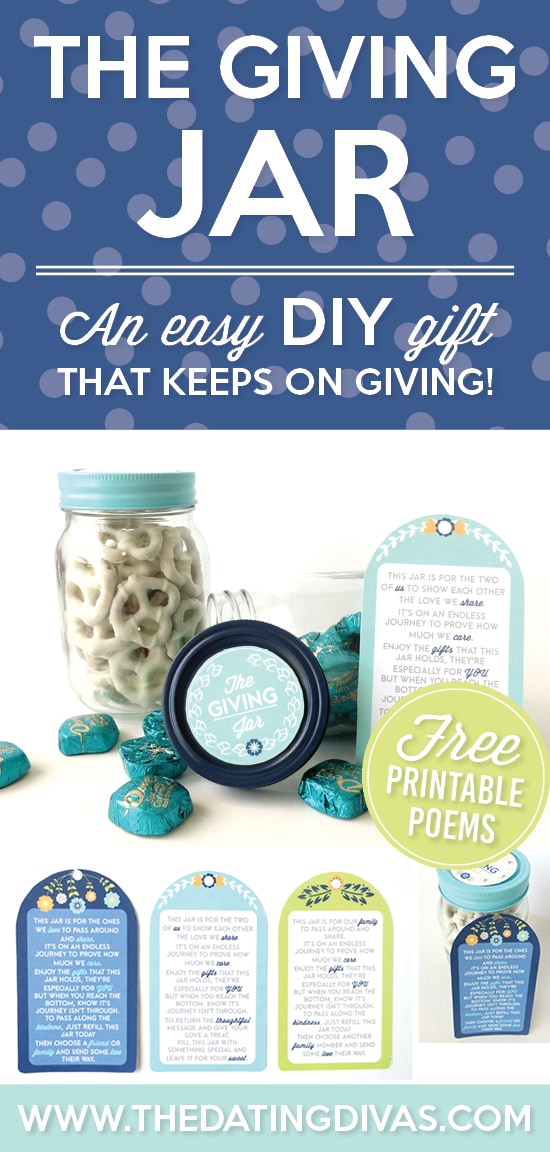 Disclaimer: This post contains affiliate links. To learn more about 'em, click here.
Our pal, Jennafer from Oh, Creative One helped us by designing these sophisticated labels which makes creating your jar so quick and easy! Can you tell how much care goes into her designs?! You should take a sec and pop over to see what else she's got to love!!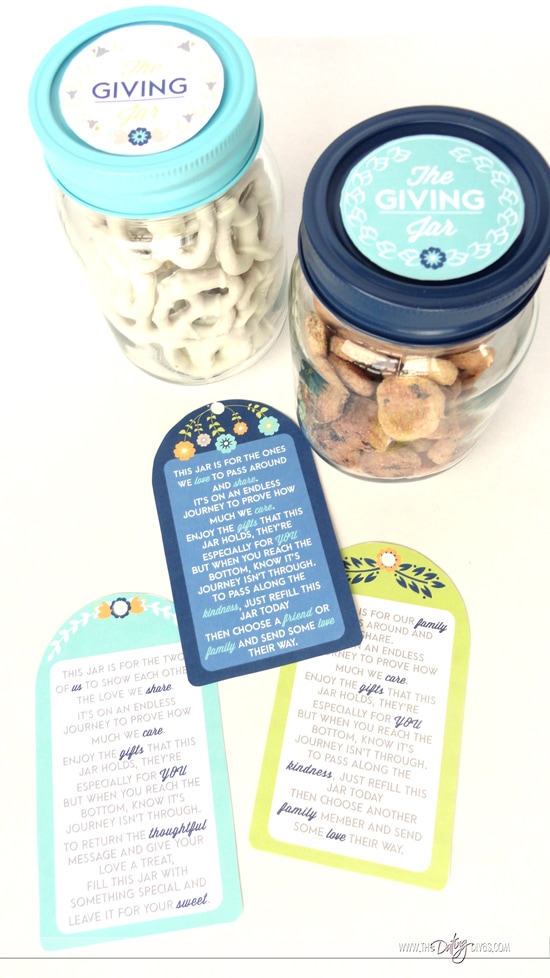 Wanna know more about how the jar works? You can create one for your spouse, your family or your friends. Simply fill it with treats and let the poem explain the rest:
This jar is for the two of us to show each other the love we share.
It's on an endless journey to prove how much we care.
Enjoy the gifts that this jar holds, they're especially for YOU
But when you reach the bottom, know it's journey isn't through.
To return the thoughtful message and give your love a treat,
Fill this jar with something special and leave it for your sweet.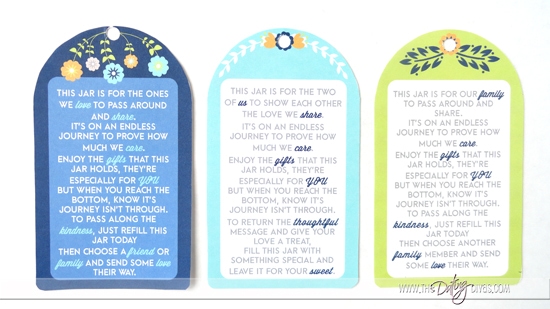 To DIY your Giving Jar, just print the page of labels and poem tags and cut them out. I used Mod Podge to attach the circular labels to the top of the jars and you could use some bakers twine or ribbon to attach the tags.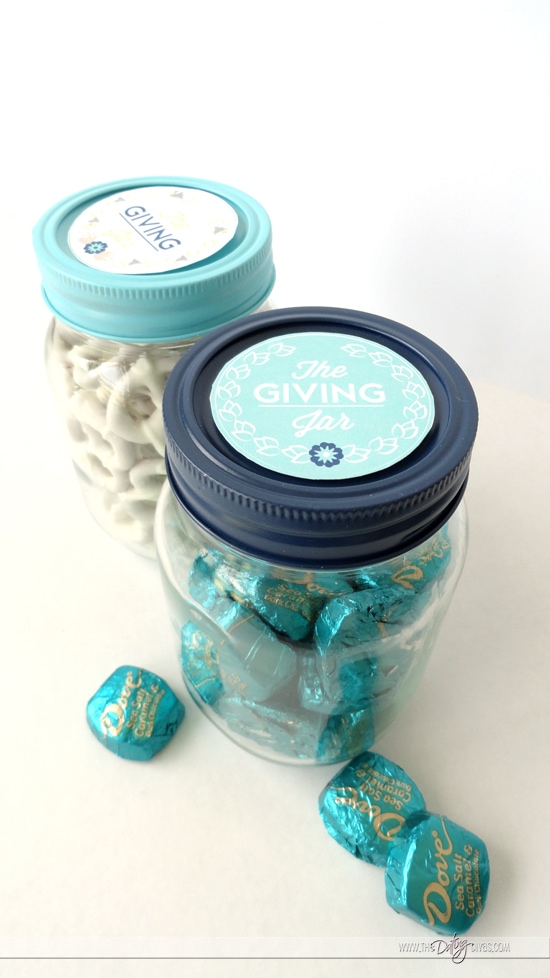 Once your jar is assembled, it's time to fill it up! Try to think of your spouse's favorite candy (my husband loves these Dove Chocolates) or a sweet treat he loves for you to bake. You could even fill up your jar with tons of LOVE NOTES. The possibilities are seriously endless – that's the whole point!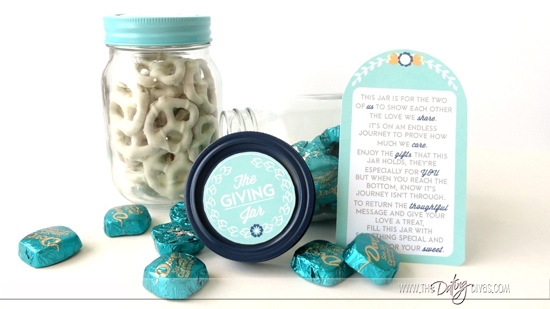 When the receiver is finished with the gift you've given them, they refill the jar and pass it on. It's Thanksgiving all year round!
Here are some of my FAVORITE ideas for filling your Giving Jar:
Individually Wrapped Candy (Snickers, Twix, Hershey's Kisses or for Christmas add these – Santa Baby Candy Wraps
Poppable Candy (M&Ms, Reese's Pieces, Skittles, Swedish Fish, Sour Patch Kids, Jujy Fruits)
Baked Goods (Cookies, Brownies, Mini Muffins)
Savory Goodies (Combos, Beef Jerky, Pretzels)
Healthier Snacks (Trail Mix, Dried Fruit, Pistachios)
Loves Notes (Sexy Love Letters, Printable Sticky Notes, Would You Rather Love Notes, Snack Love Notes)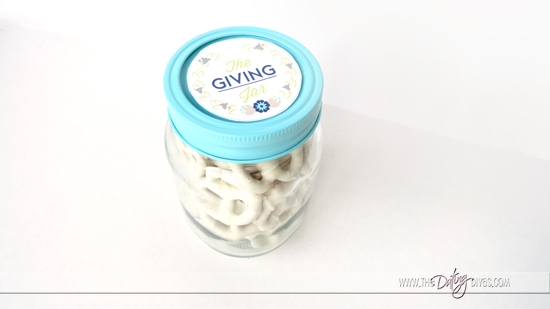 Ready to make your own gift-giving jar?
The Giving Jar
Printables Designed by Jennafer @ Oh, Creative One Exclusively for The Dating Divas