A List of the Best Valentine's Day Lingerie
Bring on the red lingerie and pink lingerie—it's Valentine's Day, baby! It's the sexiest holiday of the year, so add a little extra spice with some beautiful Valentine's lingerie! We did the leg work for you and looked high and low for the absolute best, most irresistible lingerie out there that would be perfect for some Valentine's Day romance. Ready to see?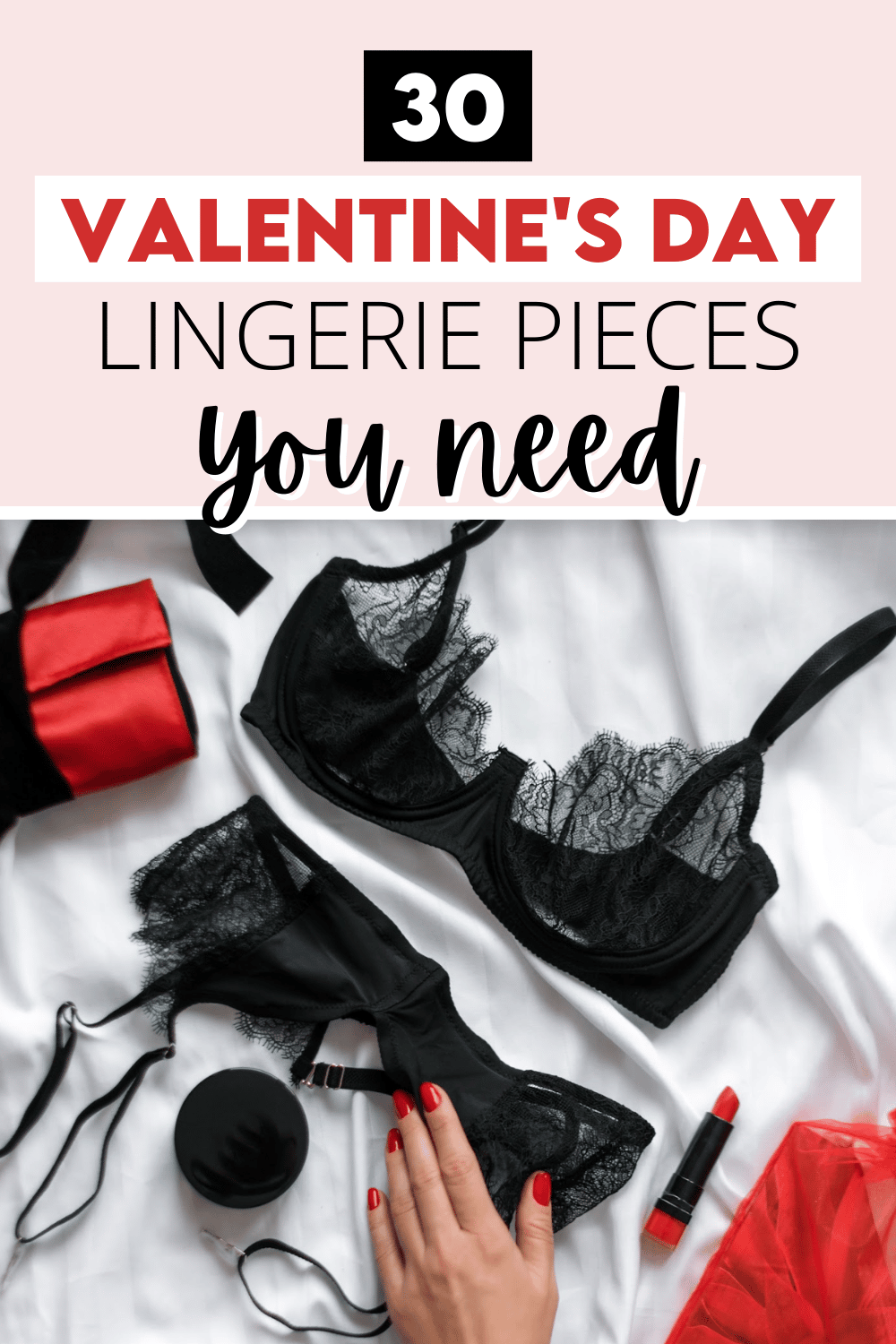 Disclaimer: This post contains affiliate links. To learn more about 'em, click here.
Table of Contents
Affordable Valentine's Lingerie
All of these pieces of Valentine's lingerie are less than $25. So you can look gorgeous without breaking the budget. Now THAT is sexy!
1. Deep V Teddy – The frilly sleeves, deep v, and lace are what Valentine's Day lingerie dreams are made of!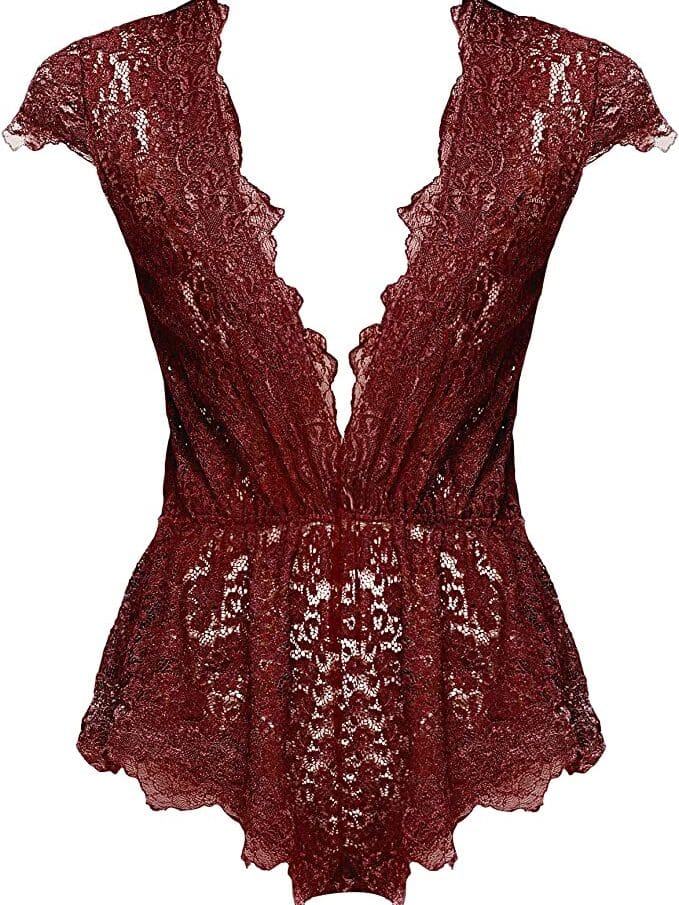 2. Skimpy Two Piece – Wowza! This red lingerie is an absolute showstopper. Sometimes less is more!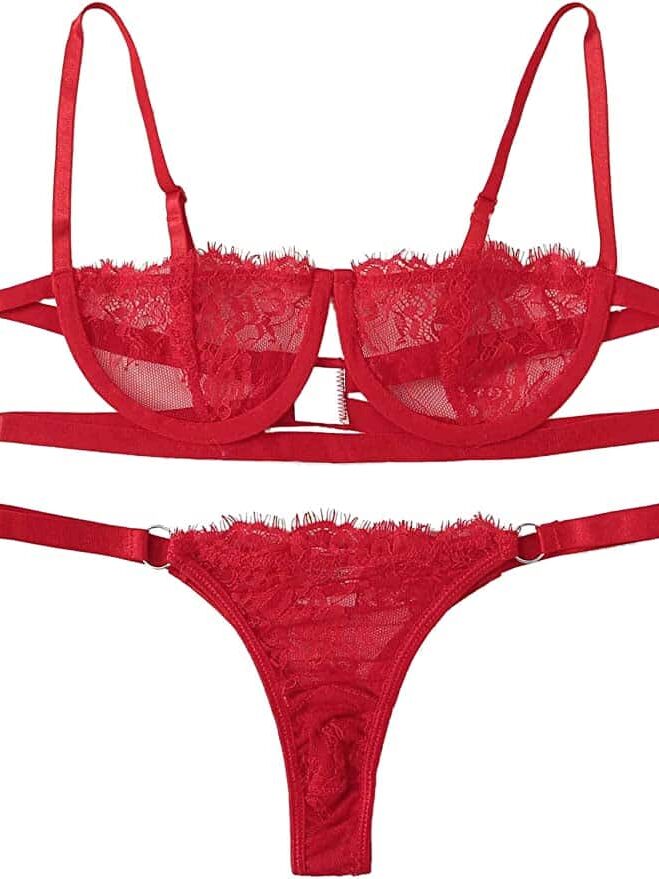 3. Frilly Pink Lingerie – Feminine and frilly! This is the perfect piece of Valentine's lingerie, unlike anything you already have!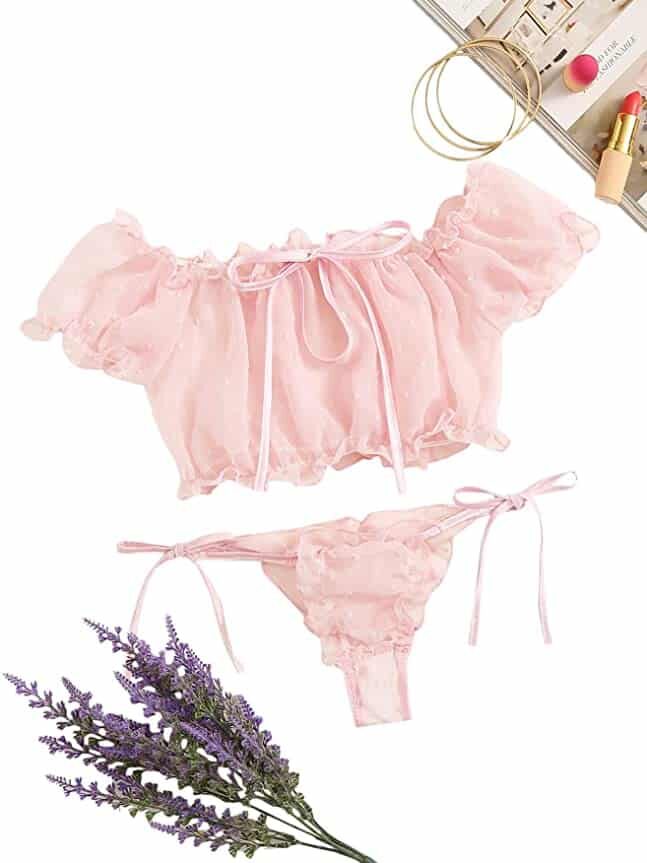 4. Lacy One Piece – This is so sexy but also very flattering. It has some stretch to it and will have you feeling your best.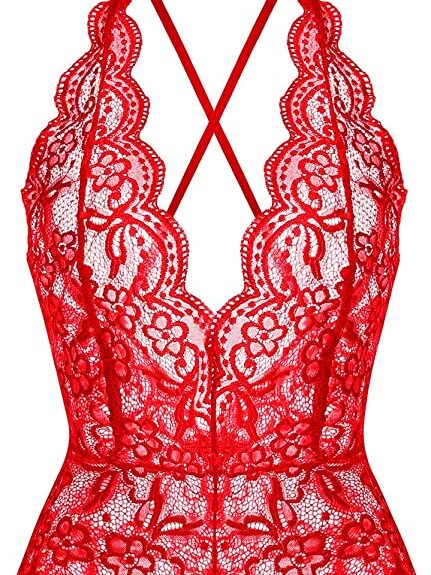 5. Whimsical Lingerie – We love this feminine, whimsical Valentine's lingerie. It has so much character and will certainly make for a night to remember.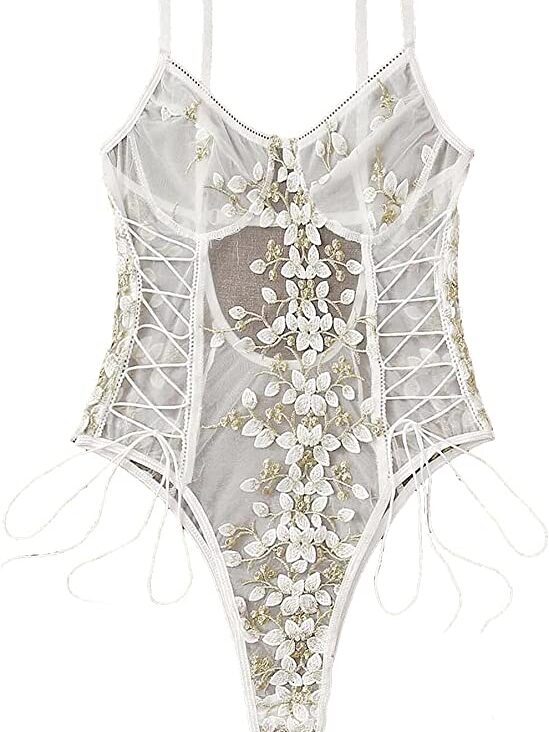 6. Red Corset – If this doesn't scream VALENTINE'S DAY LINGERIE, nothing will. Something new and hot!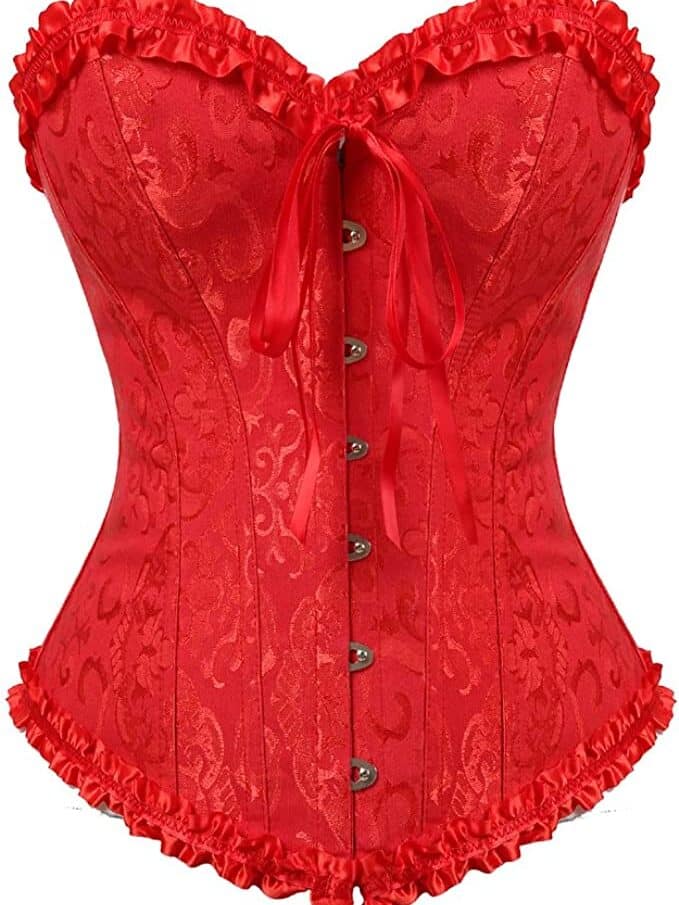 7. Satin & Lace Lingerie – The textures and style will have you looking gorgeous while driving your man wild.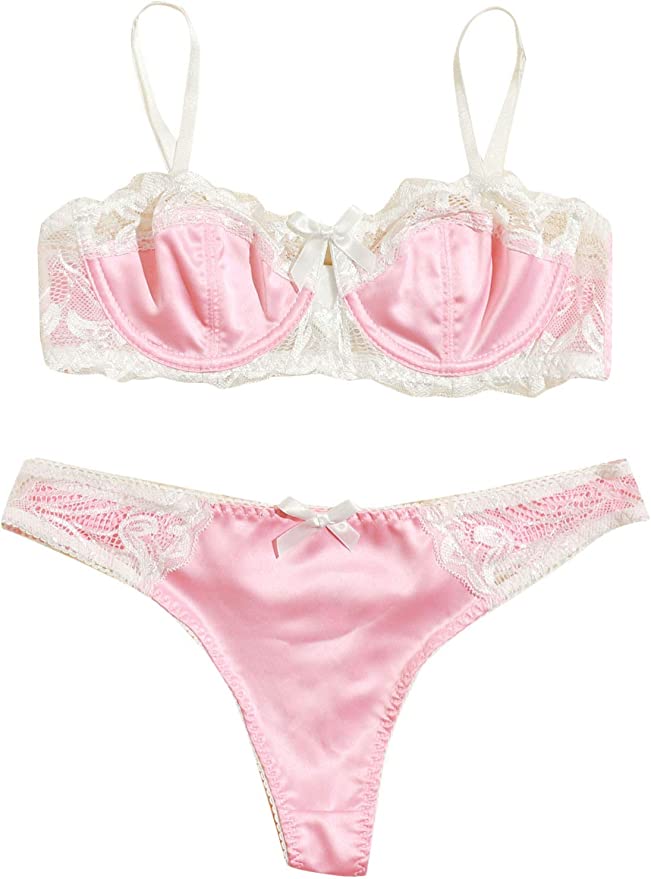 8. Red Bodysuit – Have a memorable night in this one-piece red lingerie.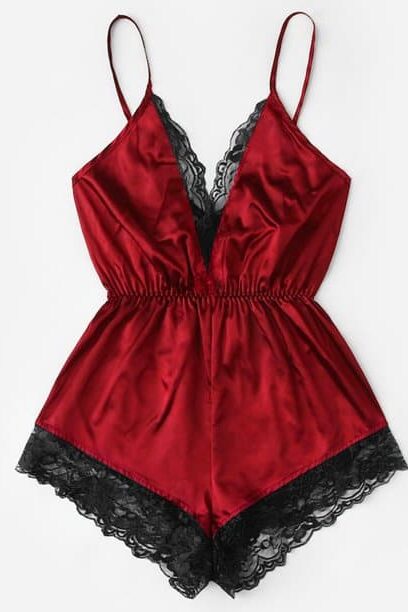 9. Garter Belt – If you don't have a garter belt, you need one. These add an extra sexy element to your lingerie. Pair them with stockings to complete the look.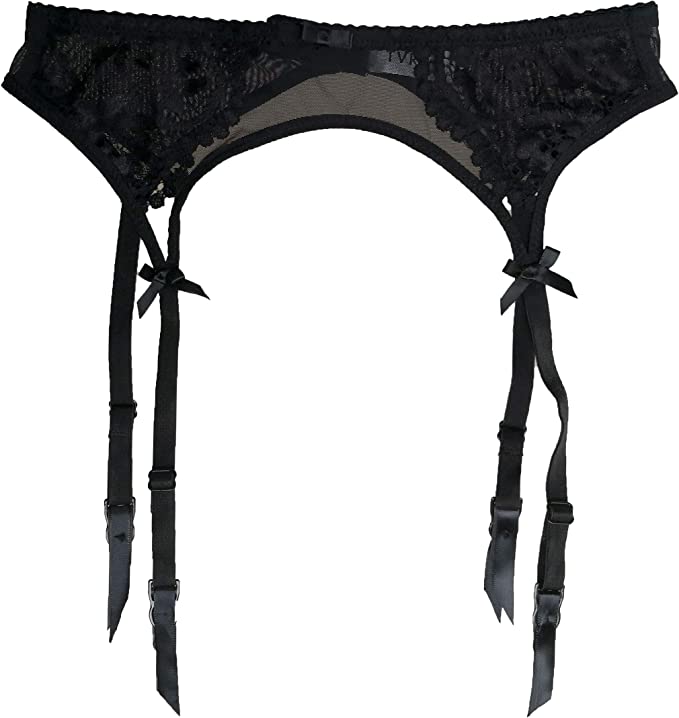 10. Flower Lingerie – We love a flirty, pink piece of lingerie. This is affordable and so cute!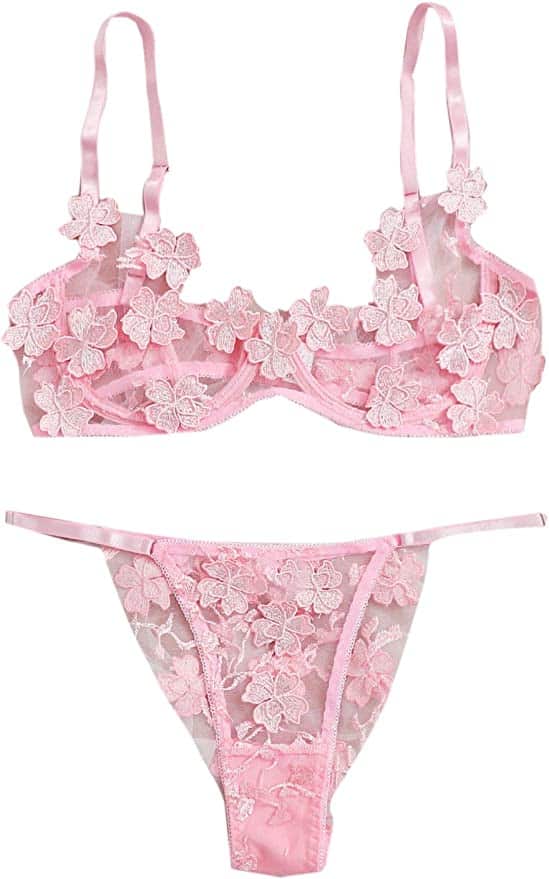 11. Floral Mesh Lingerie – The tie-up bows and flowers embroidered on the mesh give this pretty set the details of much more expensive lingerie!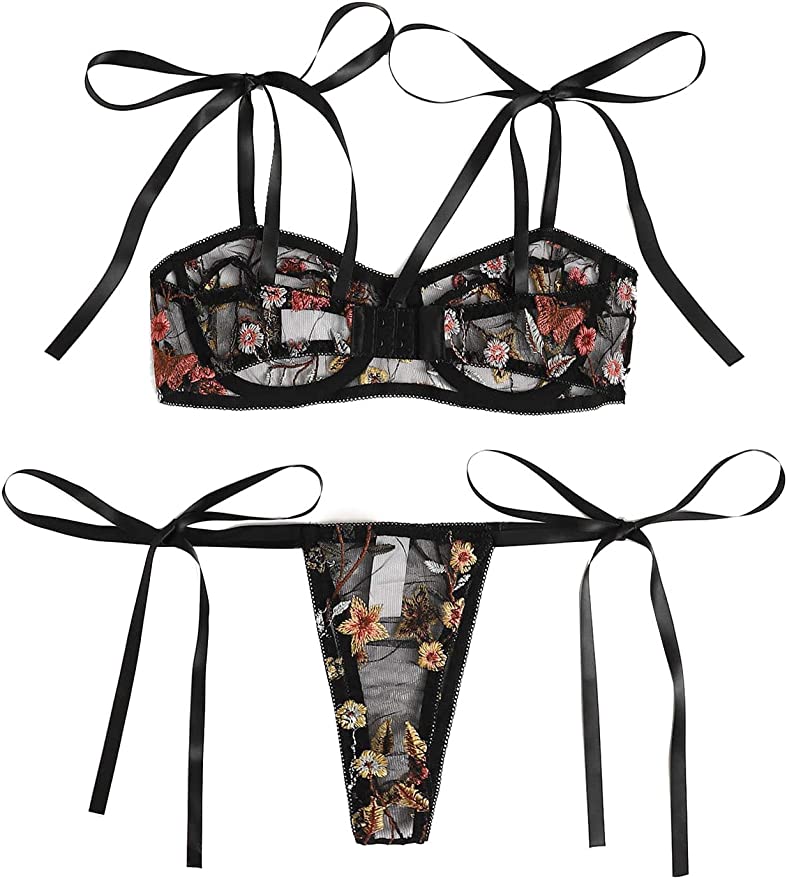 Valentine's Lingerie with More Coverage
Below you will find beautiful, sexy pieces of Valentine's Day lingerie that offer a little more coverage.
12. Floral Babydoll Lingerie – We love this beautiful babydoll lingerie. The flower details make it so pretty and so perfect for your Valentine's Day.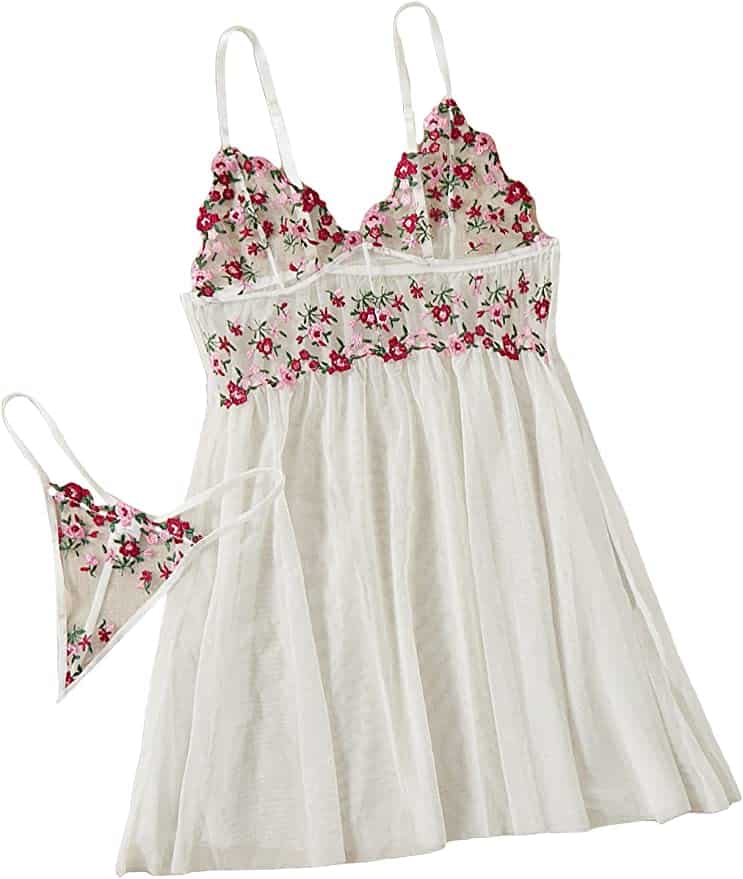 13. Victorian Gown – This victorian nightgown is so elegant while offering more coverage for a flattering fit.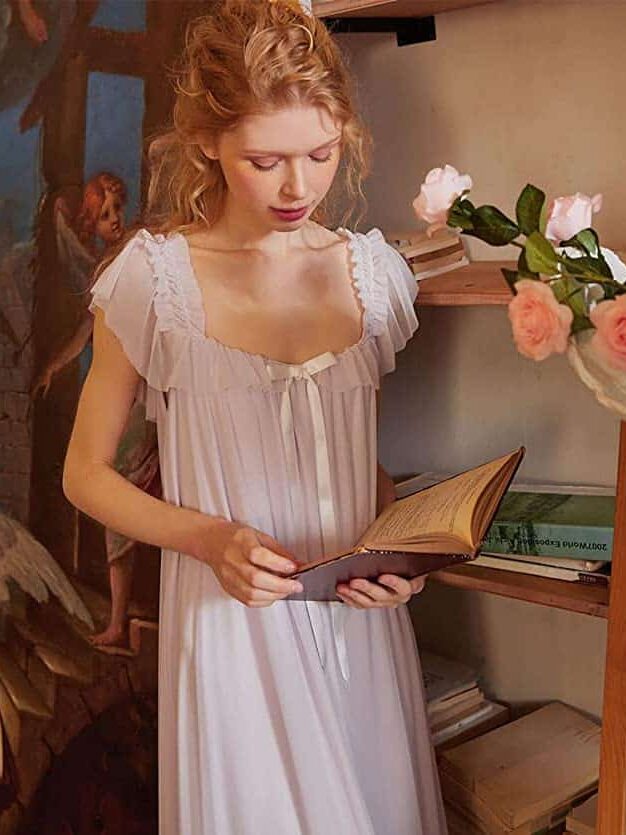 14. Babydoll Lingerie – Romantic, feminine, with beautiful details—this lingerie is sure to please.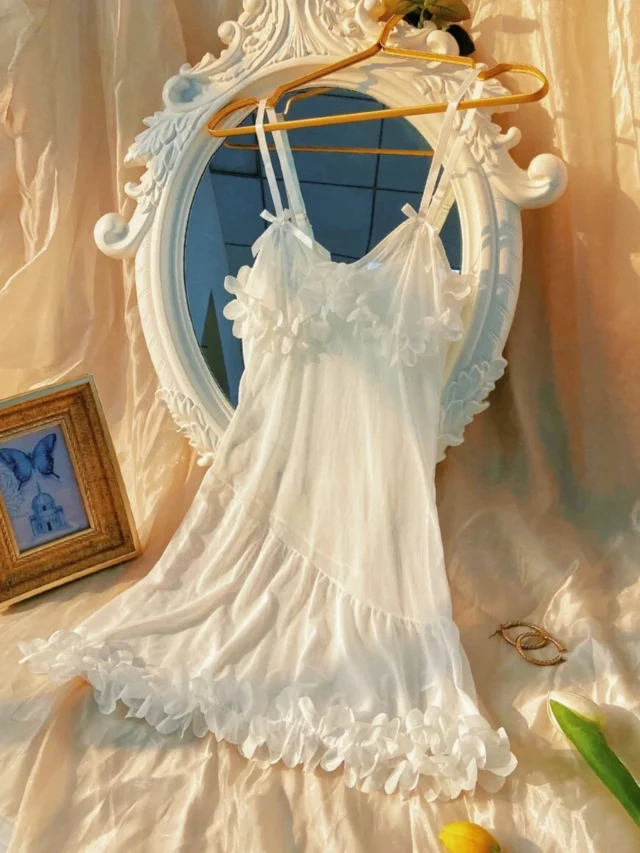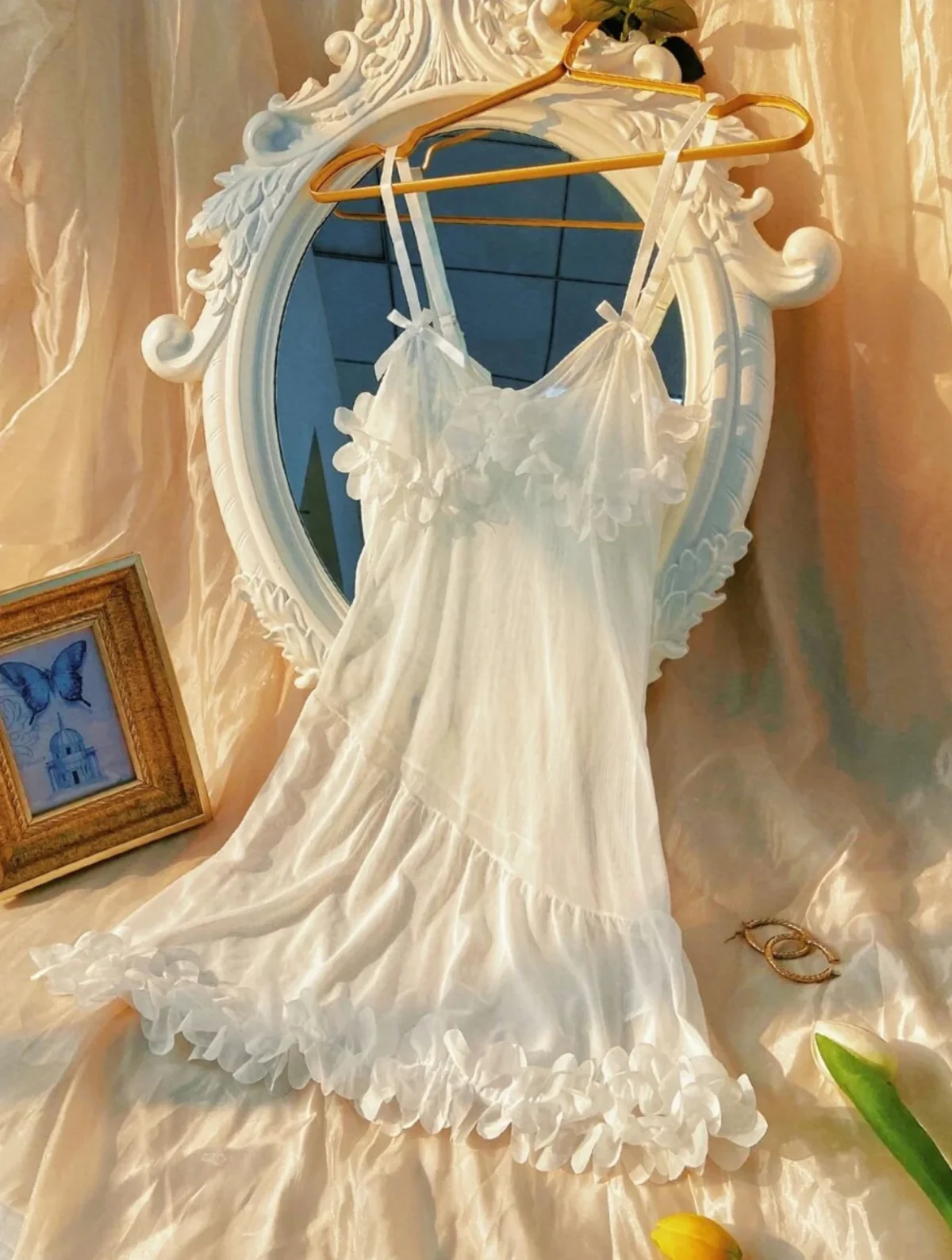 15. Silk Lingerie – This style of silk lingerie is smooth and elegant. There's nothing like running your hands across silk.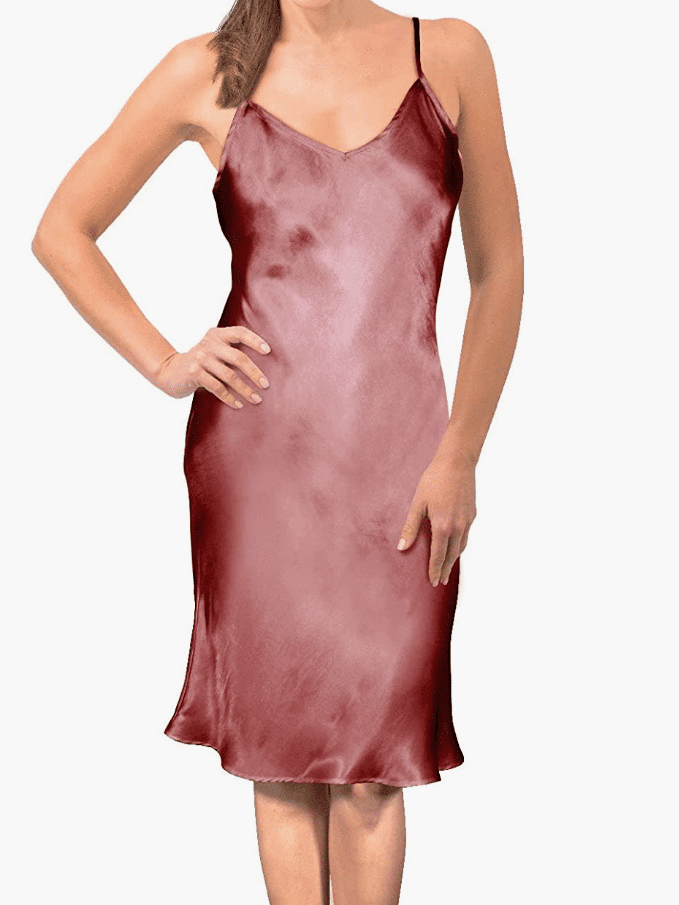 16. Red Hearts – Here it is! This is what you have been looking for! The prettiest Valentine's Day lingerie in the form of a see-through hearts and lace dress.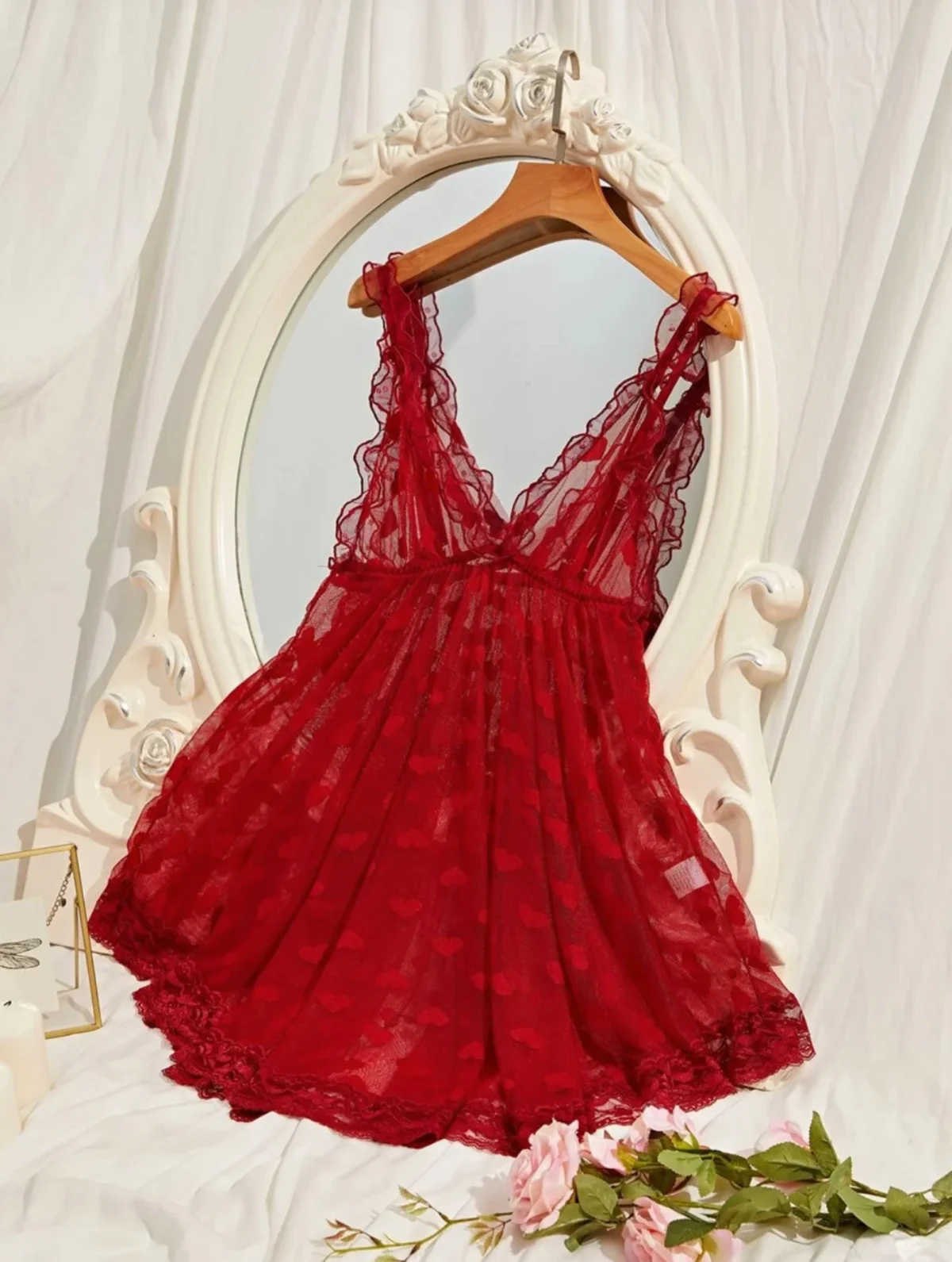 17. Satin Lingerie – Sleek, simple, and oh-so-sexy!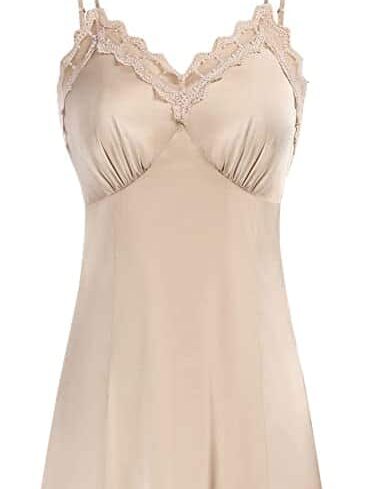 18. Sheer Floral Lingerie – This sheer dress is so beautiful and elegant. The reviews rave about the quality and fit.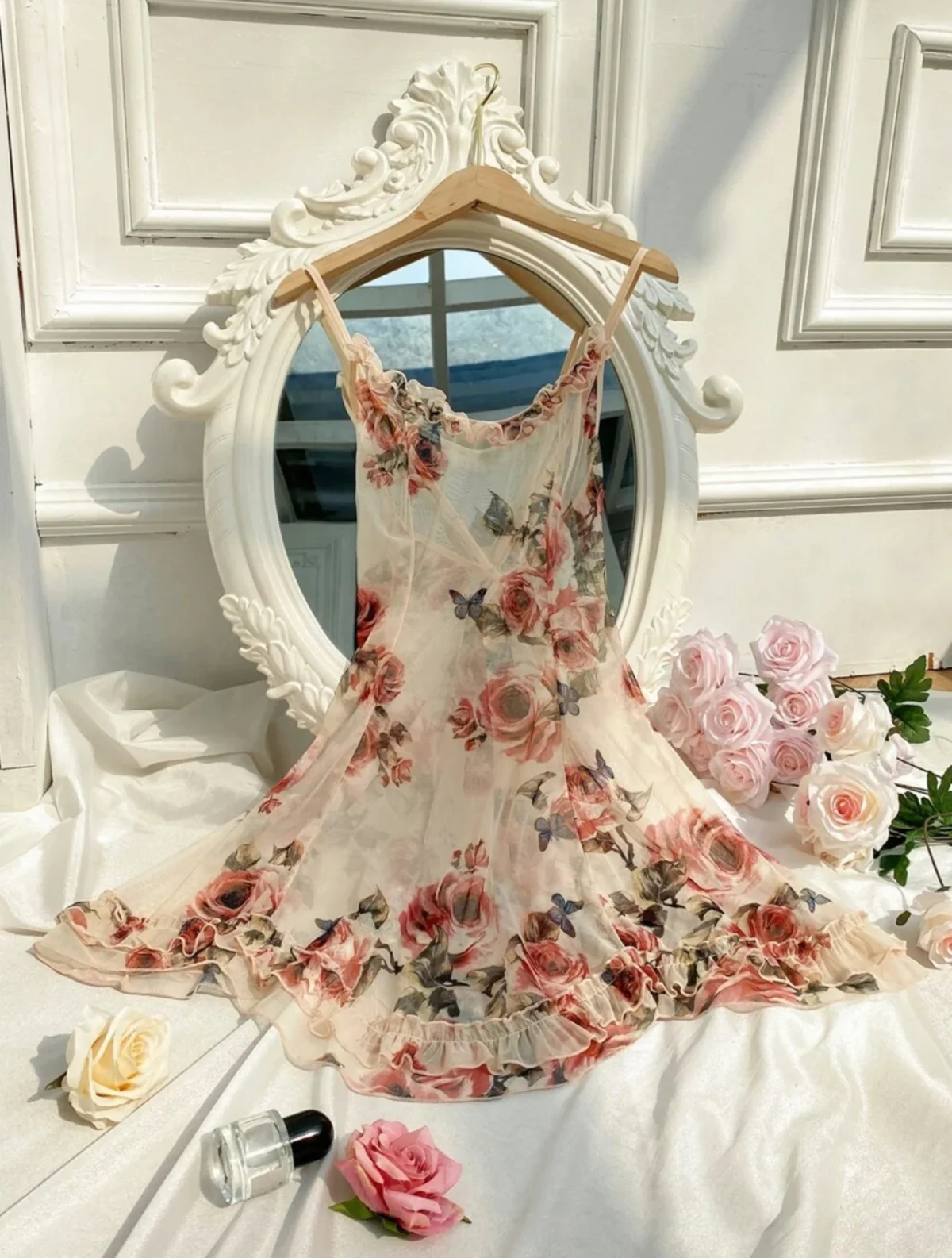 19. Satin Set – If you want a simple, effortless look without sacrificing how sexy you will feel, try this satin set.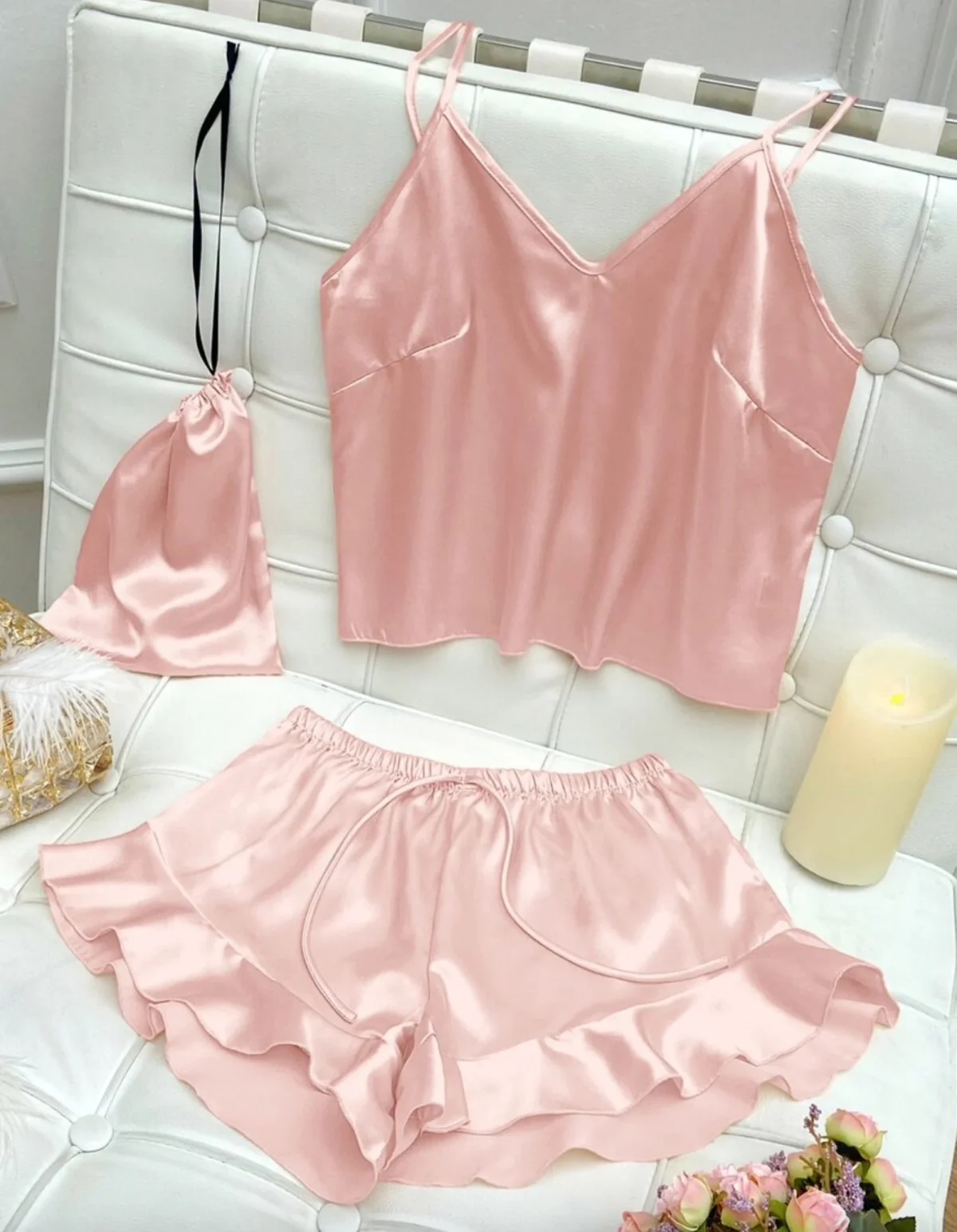 Irresistible Valentine's Day Lingerie
The most gorgeous pieces of Valentine's Day lingerie to add extra heat to the bedroom this holiday!
20. Pink Lace Teddy – This is it if you are looking for a gorgeous piece of pink lingerie! Perfectly feminine, sultry, and with the tie around the waist, so figure flattering!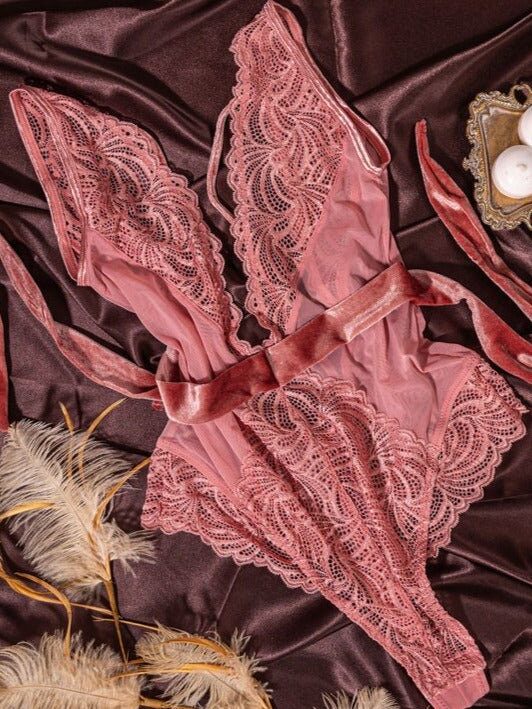 21. Romantic Mesh – Here, we have a feminine, see-through embroidery—all of the ingredients for the perfect Valentine's Day lingerie.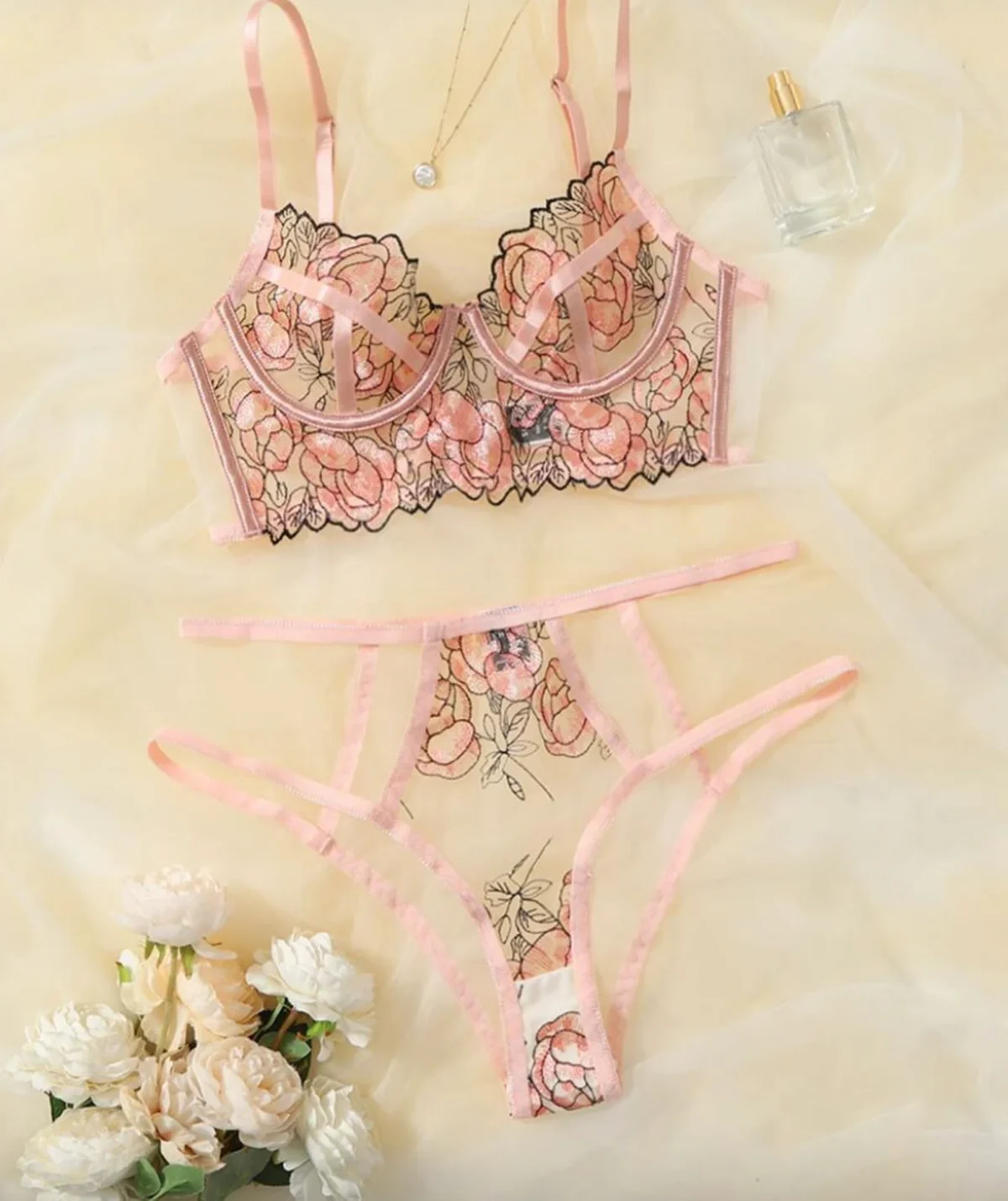 22. Silky Robe Set – This sexy set gives you the ability to cover up for comfort but still have a sexy surprise underneath!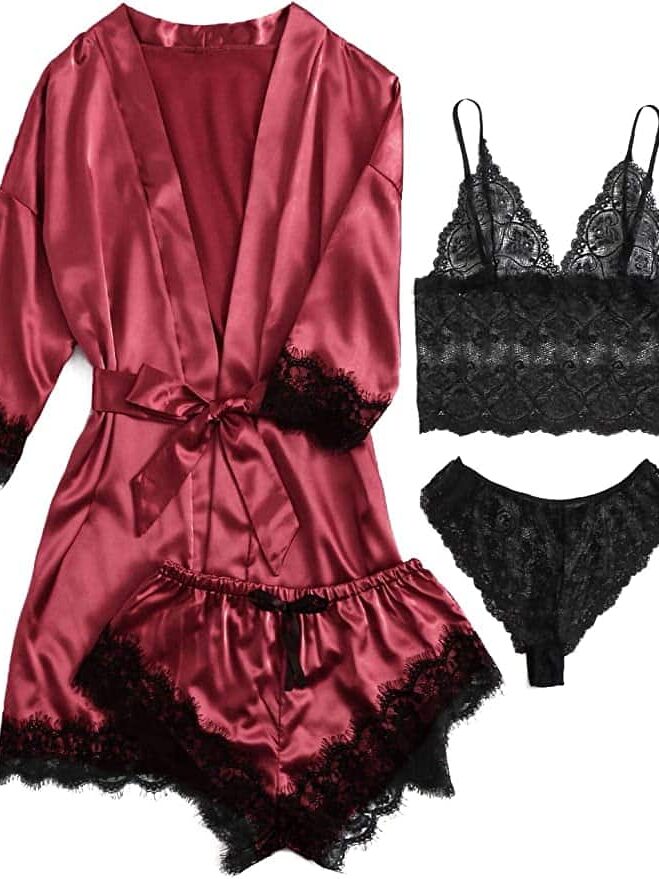 23. High Neck Teddy – Add this Valentine's lingerie to your collection if you want something a little different but still super sexy.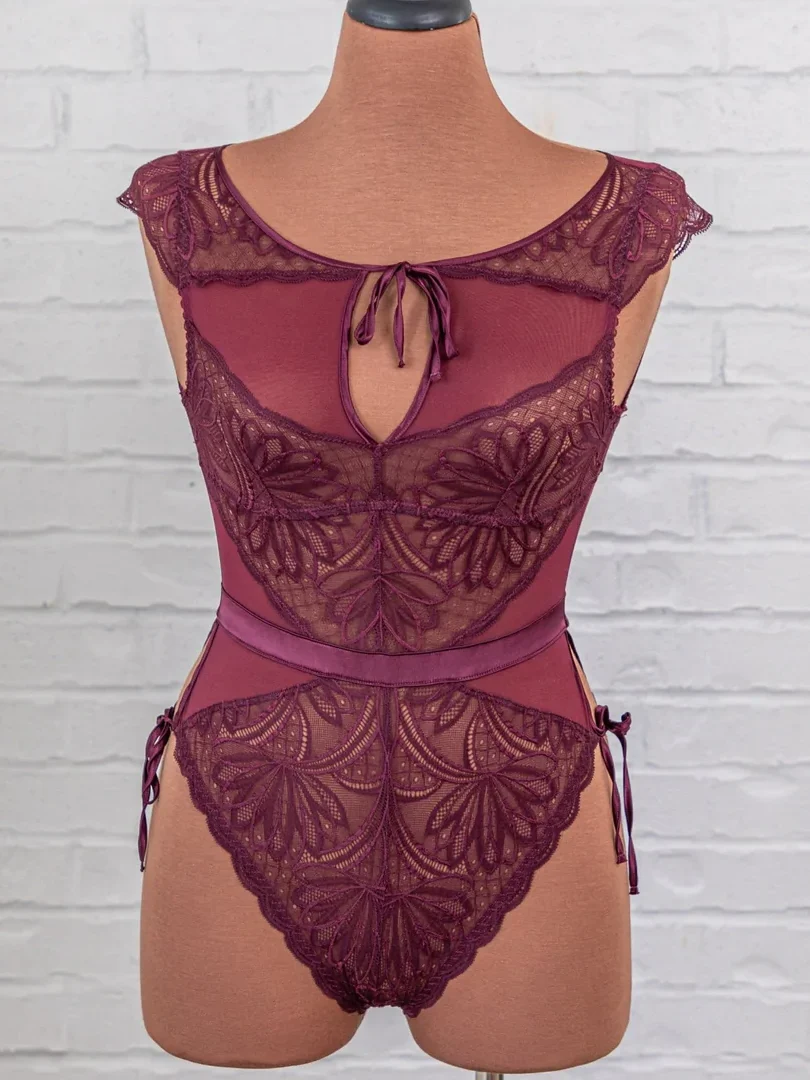 24. White Bow Lingerie – Make it clear that YOU are the Valentine's gift this year with this pretty white set.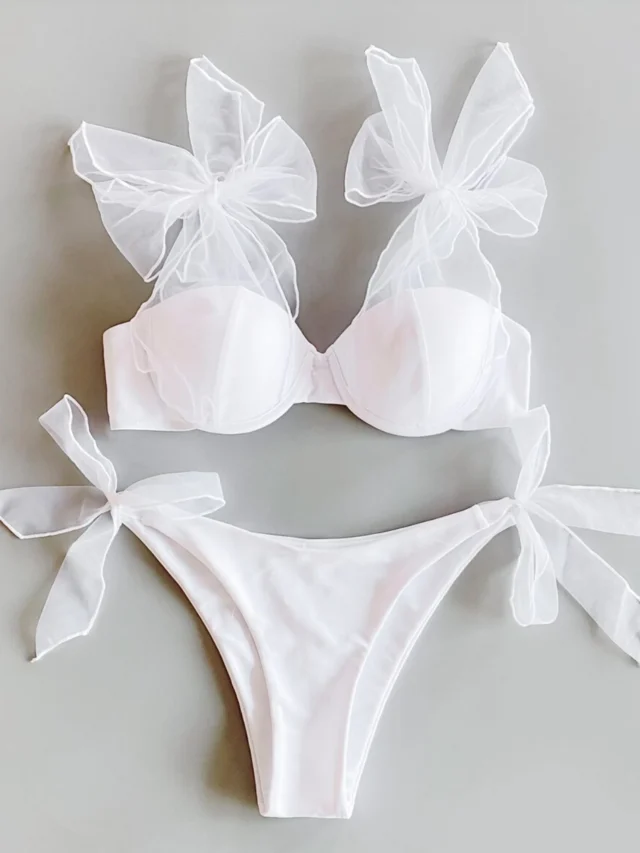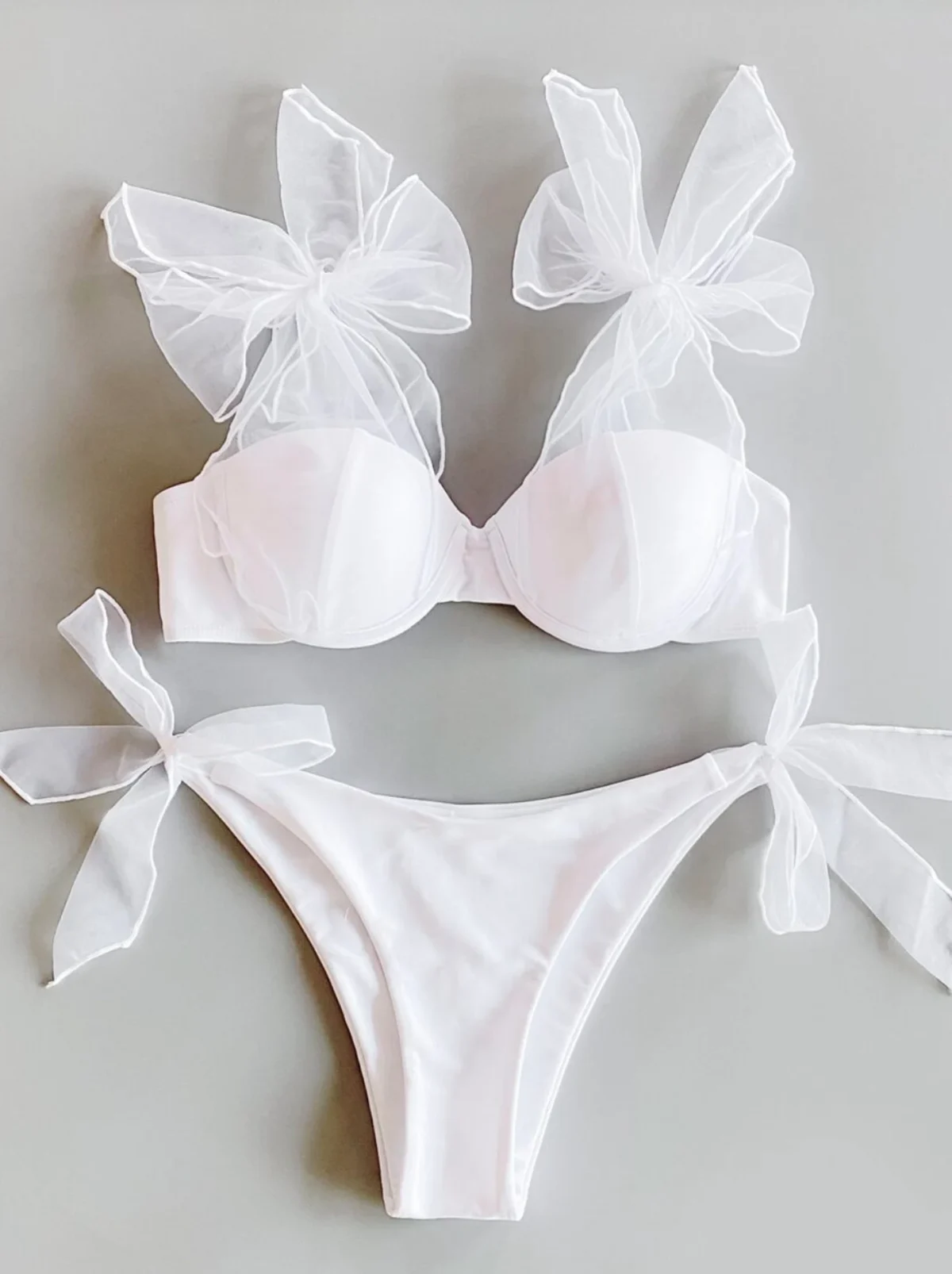 25. Cupless Bralette – This is as sexy as red lingerie gets. Pair this open bralette with this crotchless panty for a real thrill!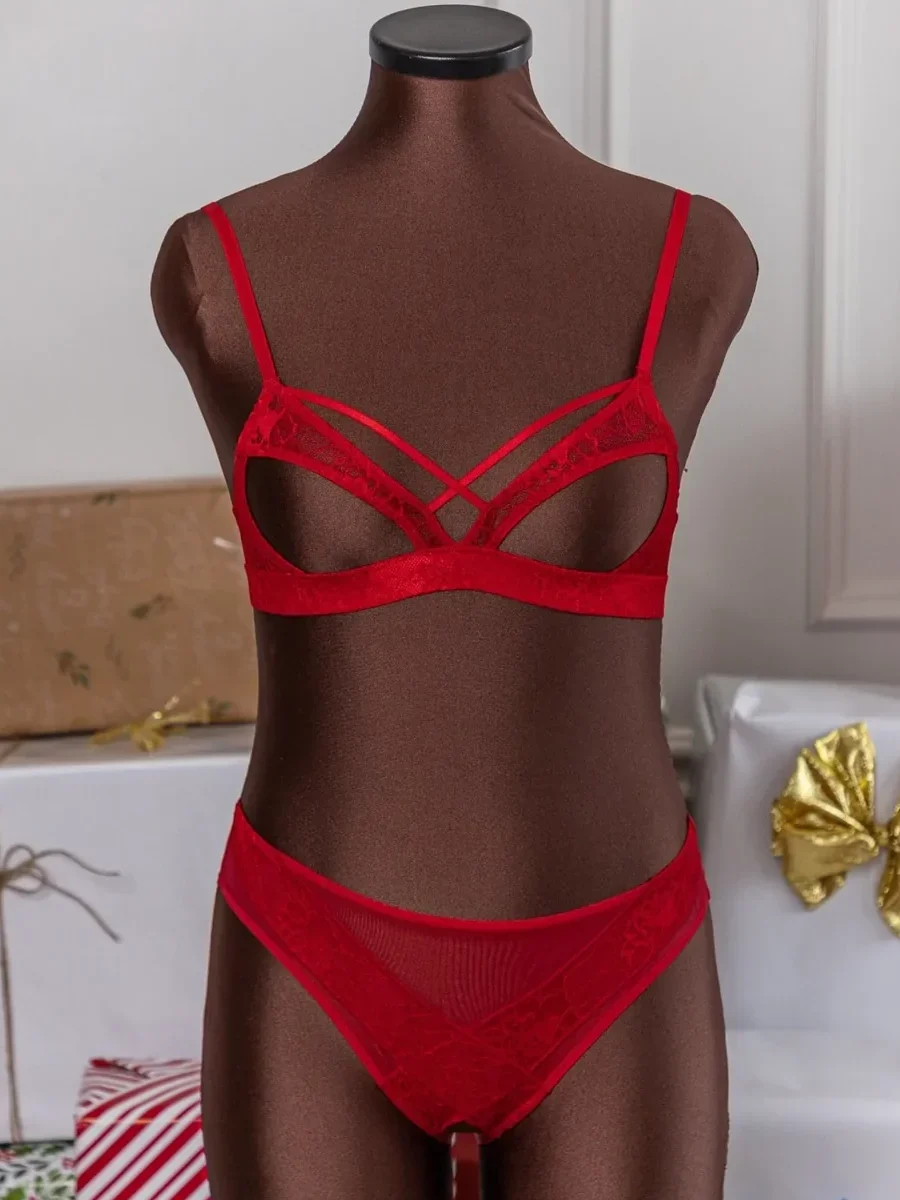 26. Embroidered Lingerie – This exudes sexy, princess vibes. The embroidery detail and garter make this piece a showstopper.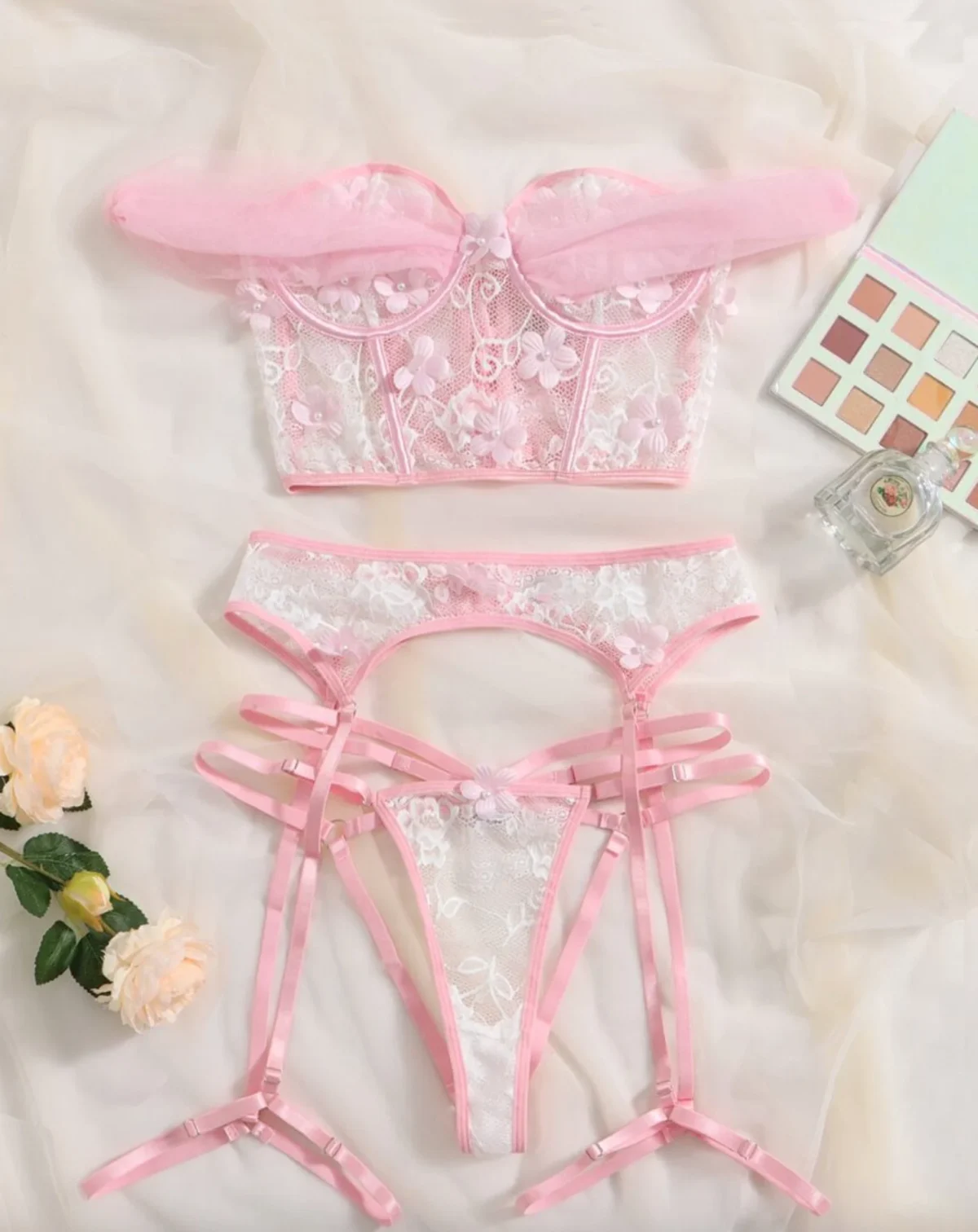 27. Strappy Pink Lingerie – This is such a beautiful piece of Valentine's lingerie. The high-waisted lacy bottoms are super flattering and so unique.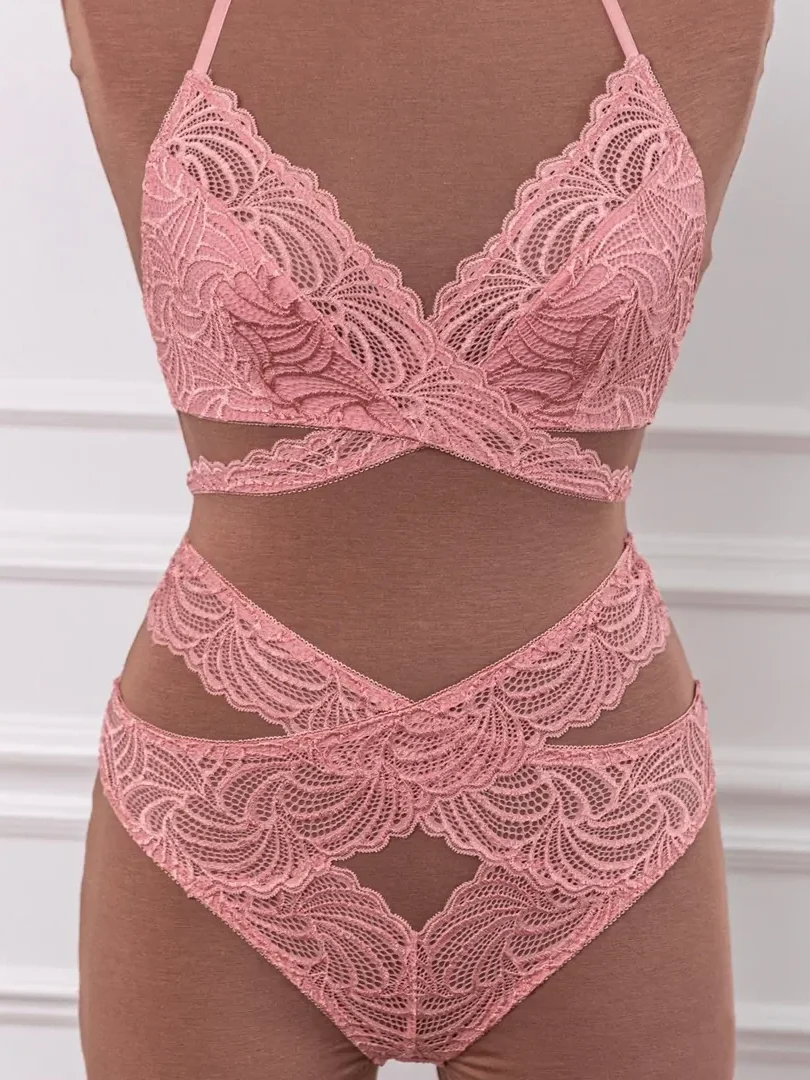 28. Sheer Red Lingerie – Turn up the heat with this sheer red lingerie.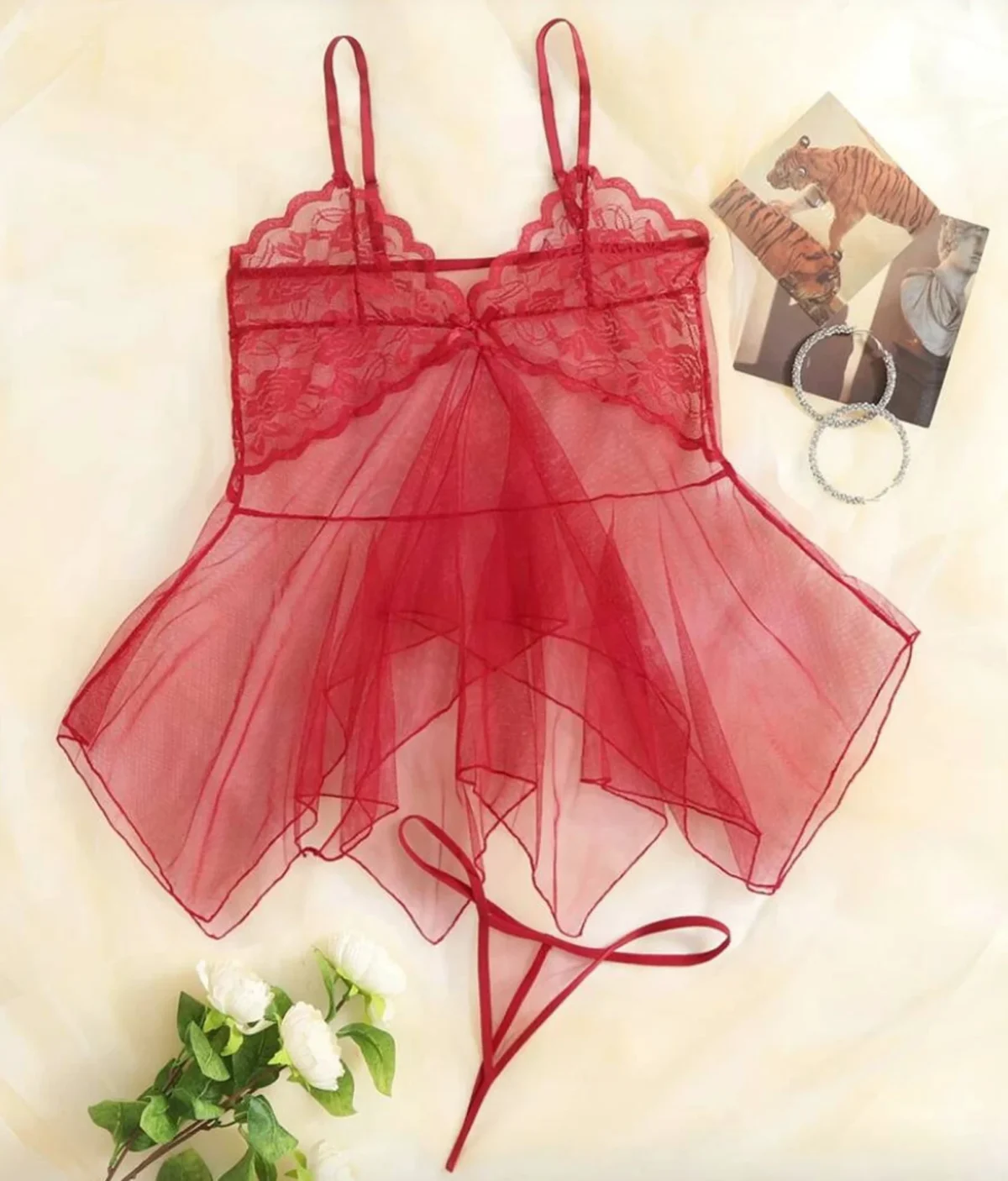 29. Skimpy Lingerie – Wow! Let's just go for it in this stringy, skimpy lingerie that he will never (EVER) forget.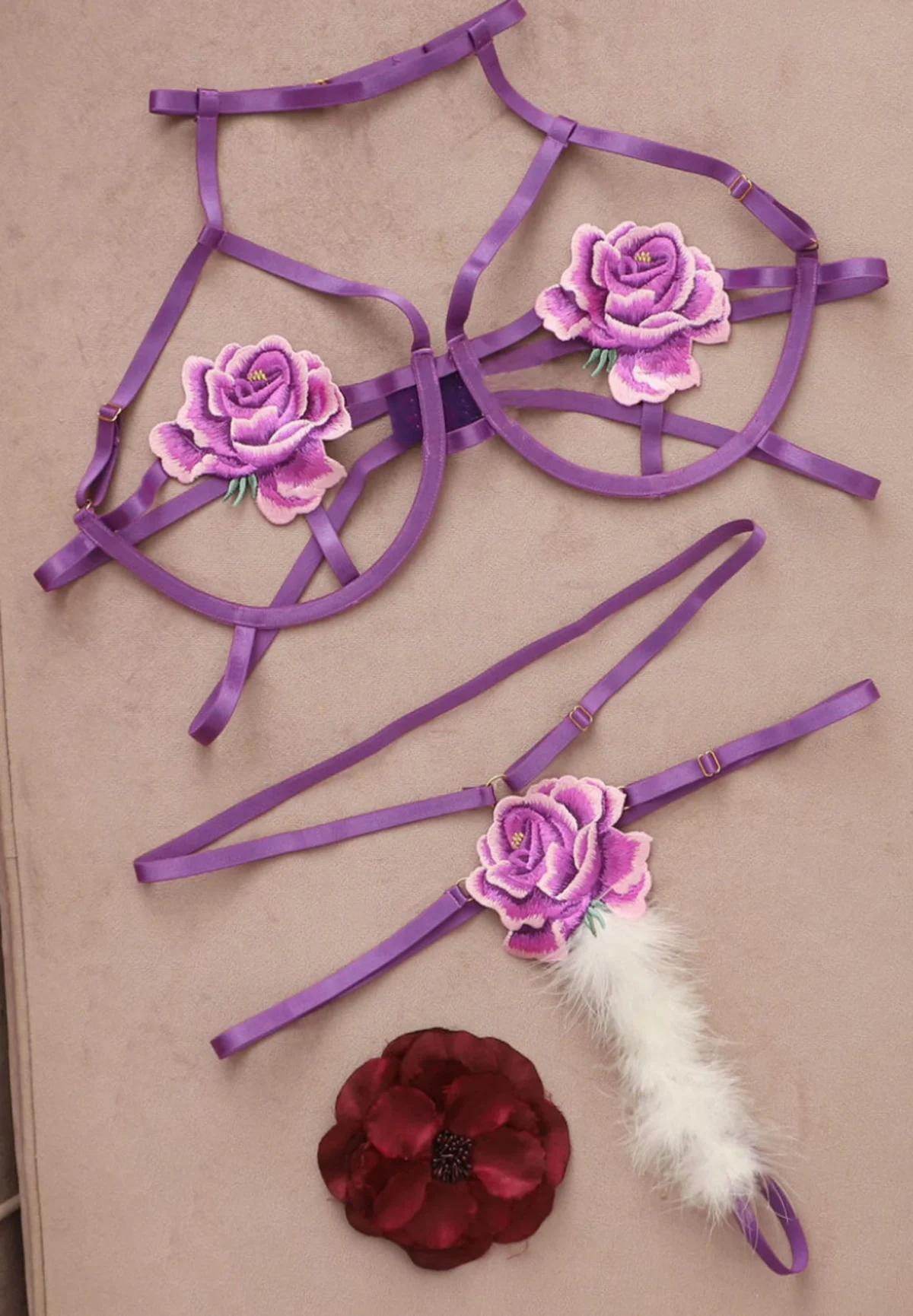 30. Strappy Pink Lingerie – Be pretty in pink this Valentine's in this sexy, pink embroidered lingerie set.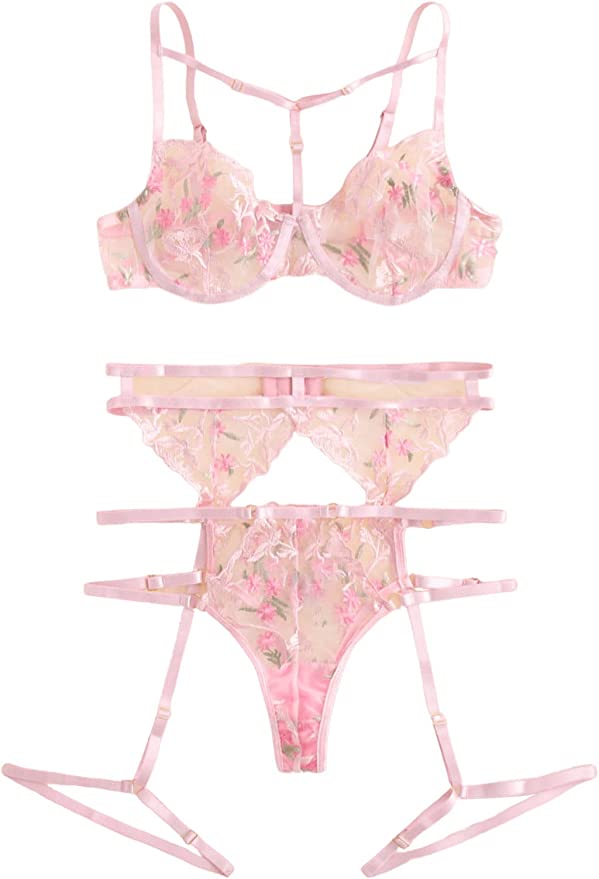 And that's a wrap! The prettiest, sexiest, pink, and red lingerie for your Valentine's Day celebrations.