Start your Valentine's Date off-right with this note on the door.

My husband and I trade off planning Valentine's and our Anniversary every year. It helps to keep the stress and creativeness to only ONE love-y holiday per year. This year, I was in charge and I wanted to create a "Tied to You" theme since I'm lucky to have tied the knot to my wonderful husband.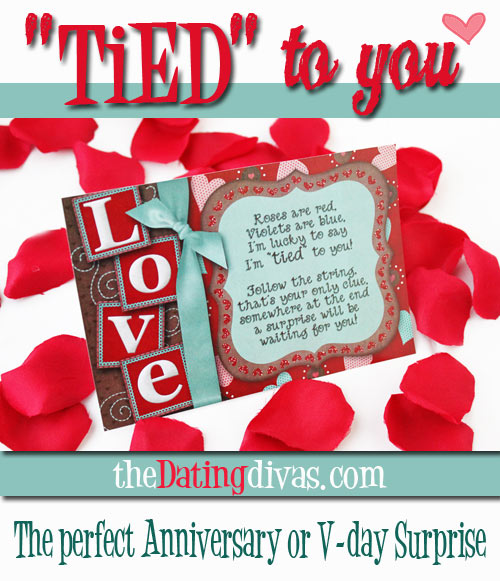 After reading the note, he opened the door to this: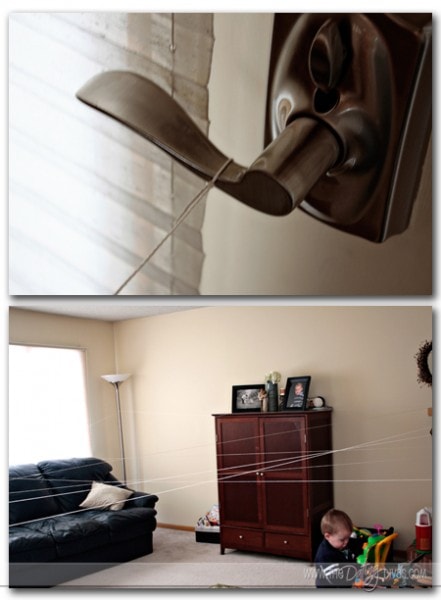 It is difficult to capture a picture of thin white string, but I had spent the afternoon running some string through our ENTIRE home – making one incredibly large spider web. We had hidden upstairs when he was due to arrive home and we listened as he followed the string all over the house.
At the end he found his surprise! Brown paper packages TIED up with string…inside were a few of his favorite things. 🙂
Download the Brown Paper Packages note.
This was a fun way to wrap a few simple Valentine gifts and keep with the 'tied' theme. The brown paper is Scotch mailing paper – you can find in the mailing/wrapping section of most major stores (like Wal-mart, Target) or craft stores.
In one of the packages was a new TIE! My husband loved it and I informed him that he'd need to wear it that night as we went out for some THAI food!  (You could easily pull out one of his old ties, and lay it out for him if he doesn't need a new one!) We don't dress up too often to go out, but this was a good excuse for a romantic night at a cute little Thai restaurant.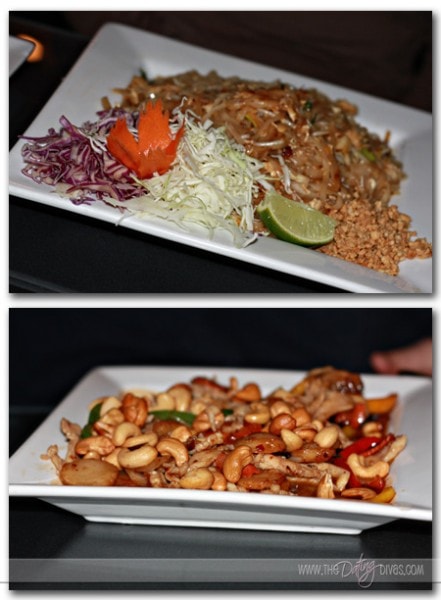 If you aren't wanting to go out, you could definitely get Thai takeout or make your own. Set up some candle light and enjoy a romantic night with your hubby this Valentine's Day. This date is a great reminder of why you "tied" the knot to your Valentine!