When our Diva, Kristen came across this fabulous idea…we just had to share!  Our friends over at Think Crafts posted a scrapbook idea centered around something that your spouse loves.  They feature a step-by-step album tutorial that is user friendly. This idea makes for quite the keepsake!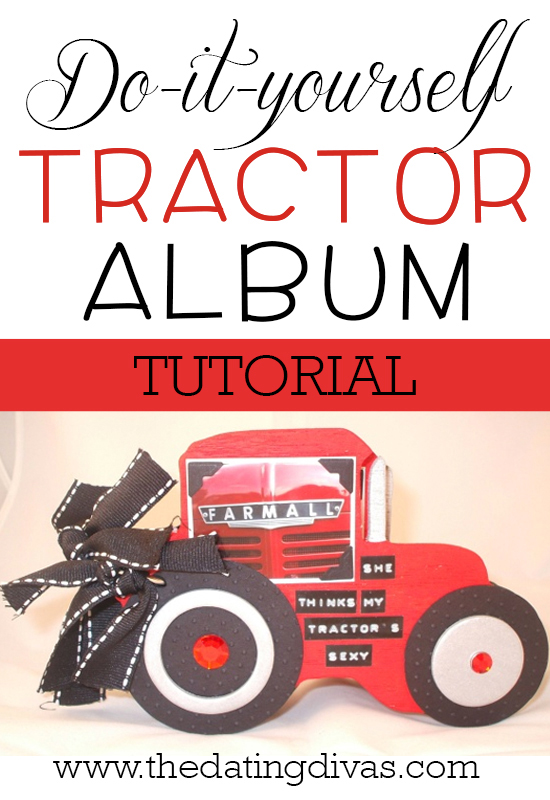 Disclaimer: This post contains affiliate links. To learn more about 'em, click here.
Think Crafts writes, "A few years ago my husband started to restore this tractor and finished it up a couple years ago.  It currently takes up his side of the garage and he likes to drive it during tractor rides at the local county fairs. I made this album of pictures with him and his tractor. I used pictures from the recent Warren County Fair, and from back in 1951."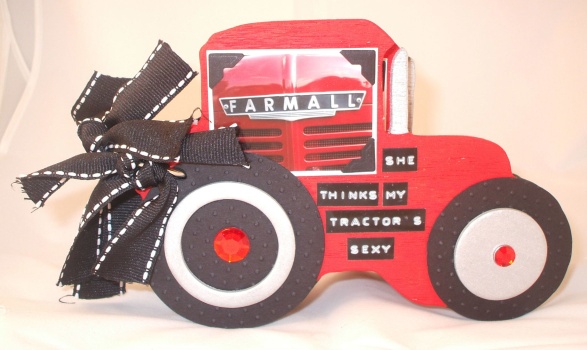 My husband would love this idea, but in the shape of a train! If you need new art materials, check out this great site full of discounted supplies
.