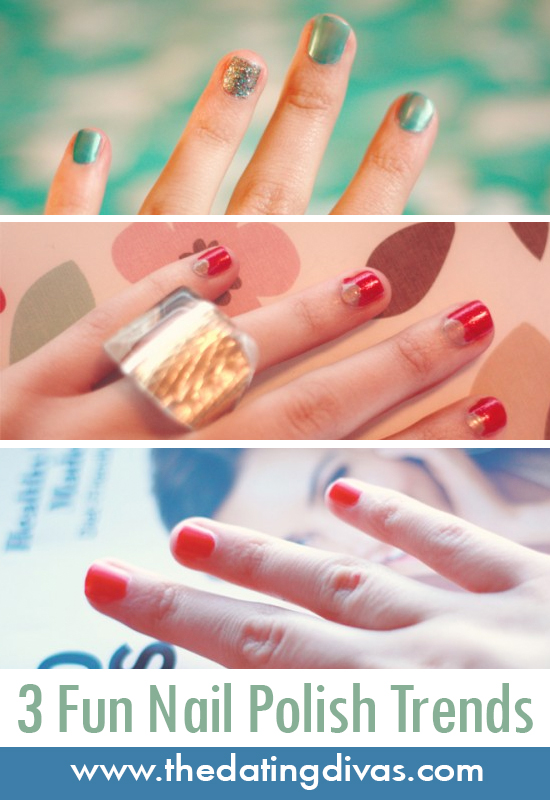 Disclaimer: This post contains affiliate links. To learn more about 'em, click here.
In the last year I have seen so many FUN and FLIRTY new ways to wear nail polish! Coral and other bright colors are some of the top trends for nail color this spring. So if easy, bright, and colorful is your thing then this color is  for you!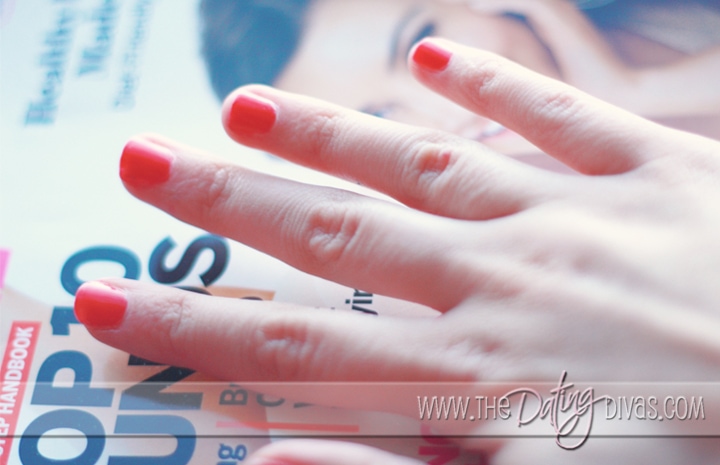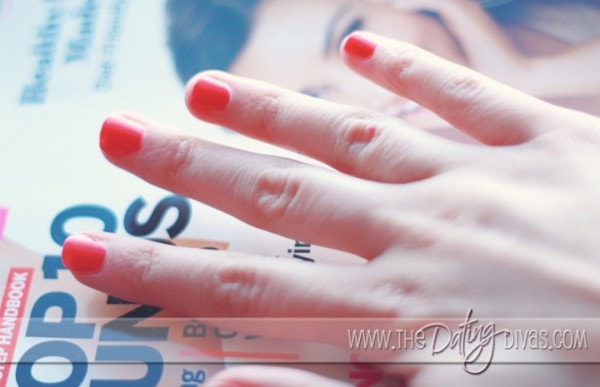 There is the new half moon mani. I love this look and I am still working on mastering it myself ( please don't judge too harshly). So if you are a little more daring and want to take the time to get this look right then you need to make sure you have some time and a thin paintbrush. You have to paint the top color halfway down your nails and then use the paintbrush to paint the half moon shape. Next clean the paintbrush with some nail polish remover and use that to fill in any areas you missed with the first and overall color. Mastering it will take a few tries but it is worth it if you want to stand out and make a statement!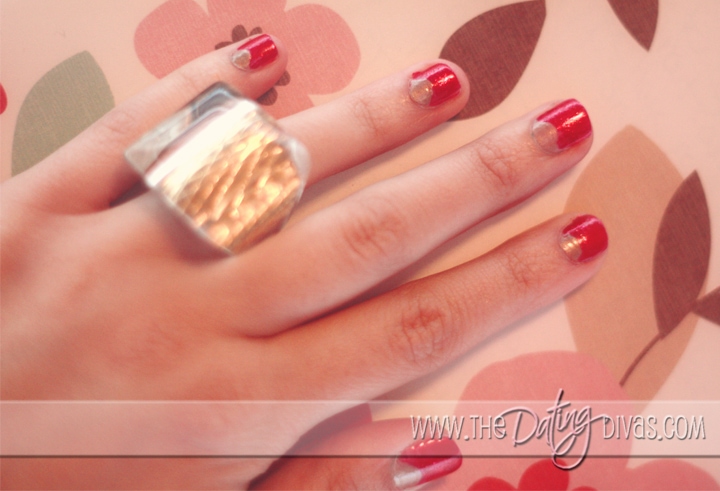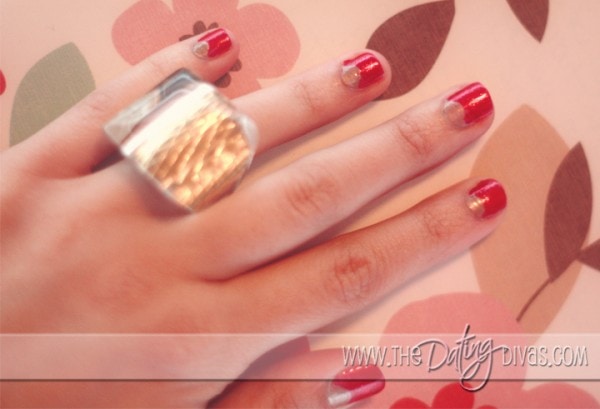 The newest trend I am seeing is to paint one fingernail a different coordinating color than the rest of your nails.This is SUPER EDGY,and maybe a little more "Celebrity Rockstar". I think it's fun and really easy to do! It lets you add a little personality because you can pick two of your favorite colors or find two that coordinate!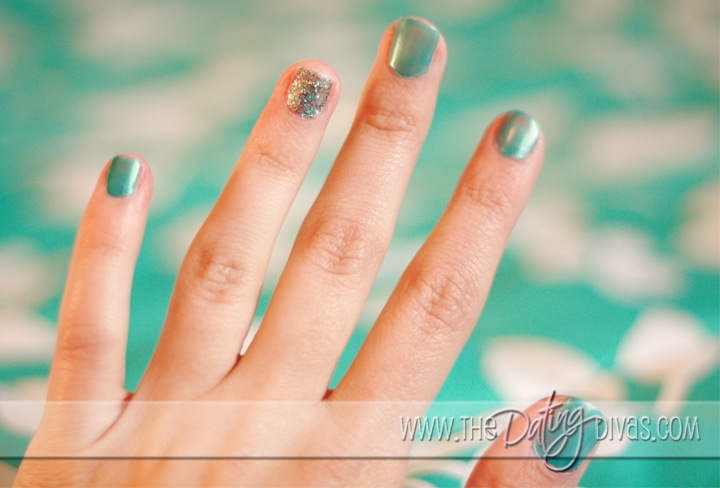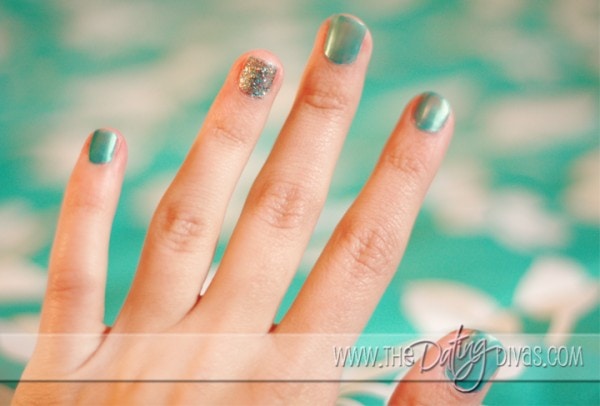 Some of the other fun things that you can do with your nails are using Sally Hansen Salon Effects Strips! All you do is put these on and you are ready to go (Zero drying time). They come in tons of fun patterns and colors and easily come off with nail polish remover and last 10 days! How fun is that!
I can't promise your husbands will think these nail looks are as awesome and fun as you do, BUT he will probably NOTICE!!