Valentine's Day Gift Guide for Him
L-O-V-E, do you know how much you mean to me? Valentine's day is quickly approaching, it will be here before we know it! It's always hard to find the perfect gift for your sweetheart who does so much, but we can certainly try! We have found…
The Best Presents for your man!
In our Valentine's Day Gift Guide for him we have 25 Valentine's Day gift ideas and there is something here for every man. Does your man love the outdoors? We've got Valentine's gift ideas for him! Is he a bit sentimental? Yep! We've got a gift or two up our sleeves. Does your husband just want to be shown a little extra love? You know we've got some of the BEST sexy Valentine's gift ideas here! We promise we've got ya covered with these 25 amazing gift ideas for him.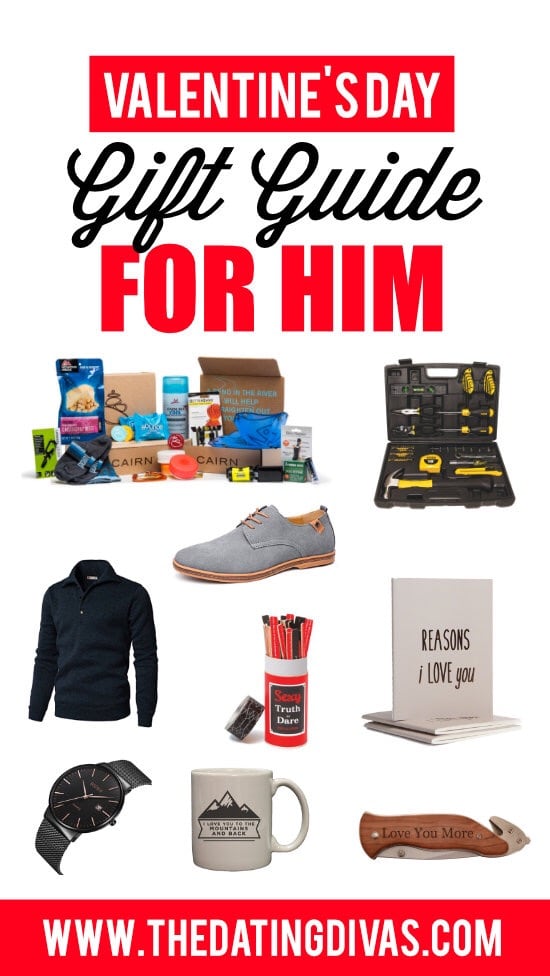 Disclaimer: This post contains affiliate links. To learn more about them, click here.
Let us help you find something to show your man how much you love and appreciate him! We've got the best Valentine's gift ideas for him… no matter what he loves you're sure to find something on this list that he'll love!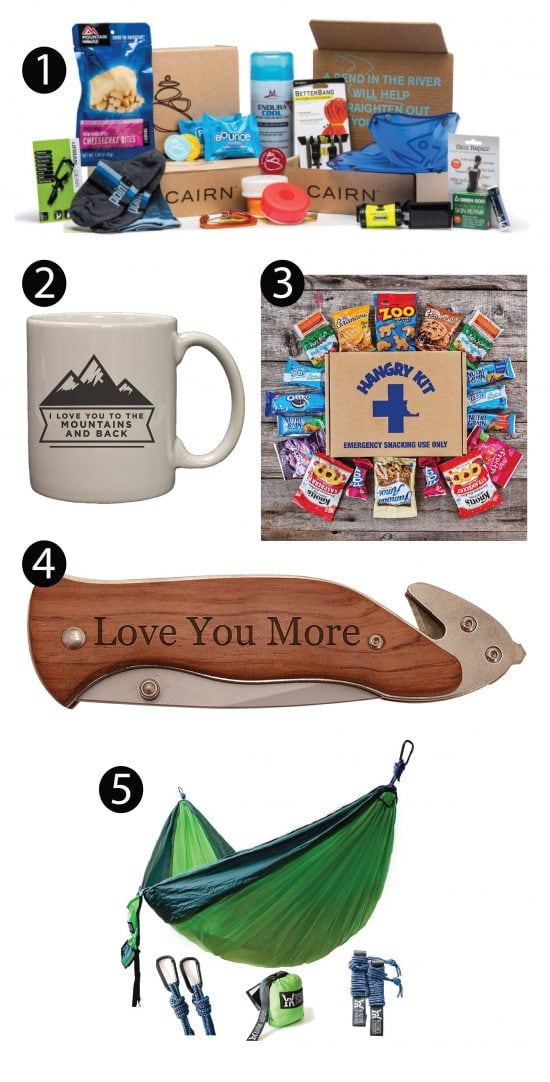 1. Cairn 

2. I Love You to the Mountains and Back 

3. Hangry Kit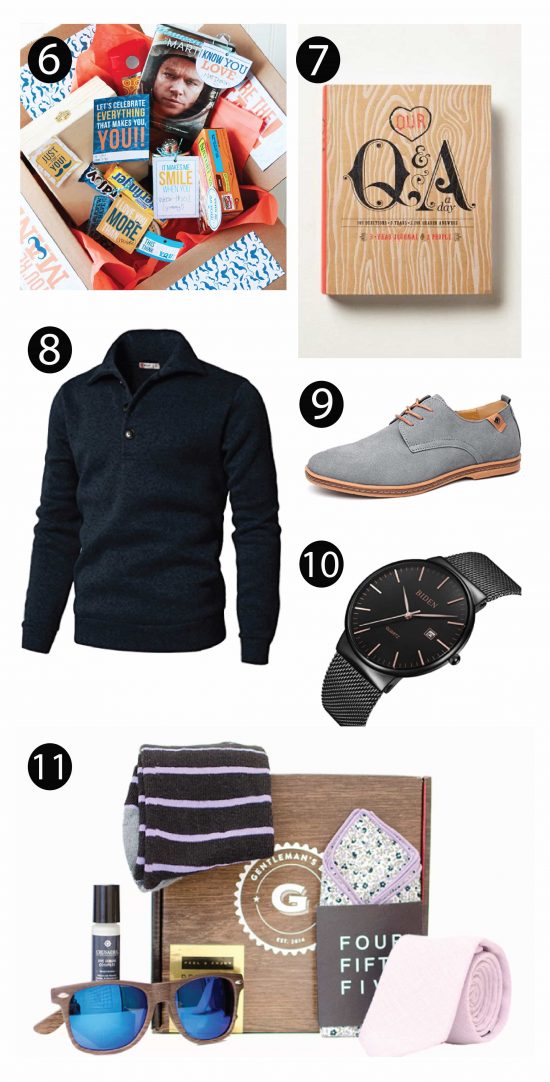 7. Our Q&A a Day: 3-Year Journal for 2 People 

8. Sweater 

9. Shoes 

10. Watch 

11. Gentleman's Box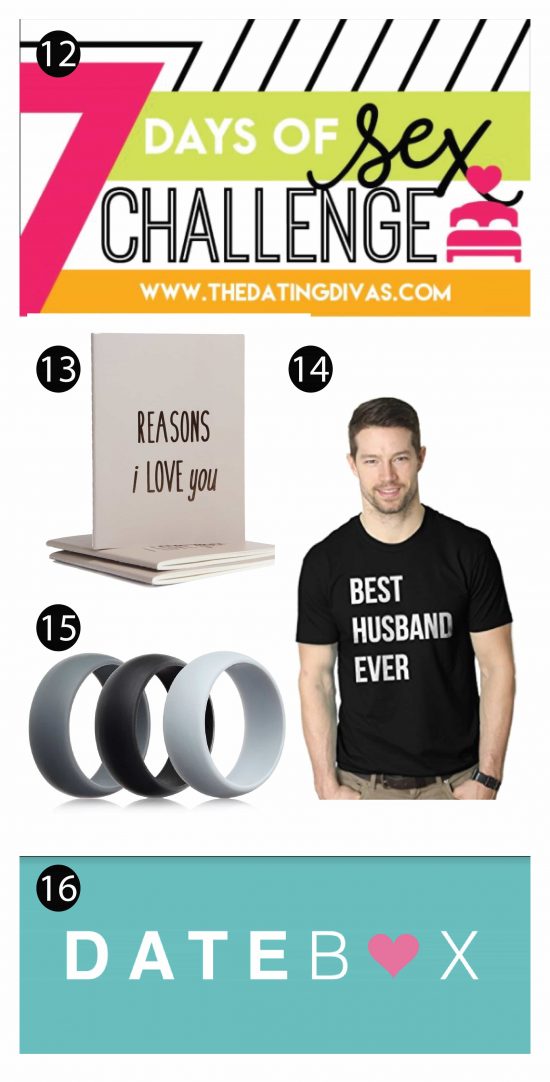 12. 7 Days of Sex 

16. Datebox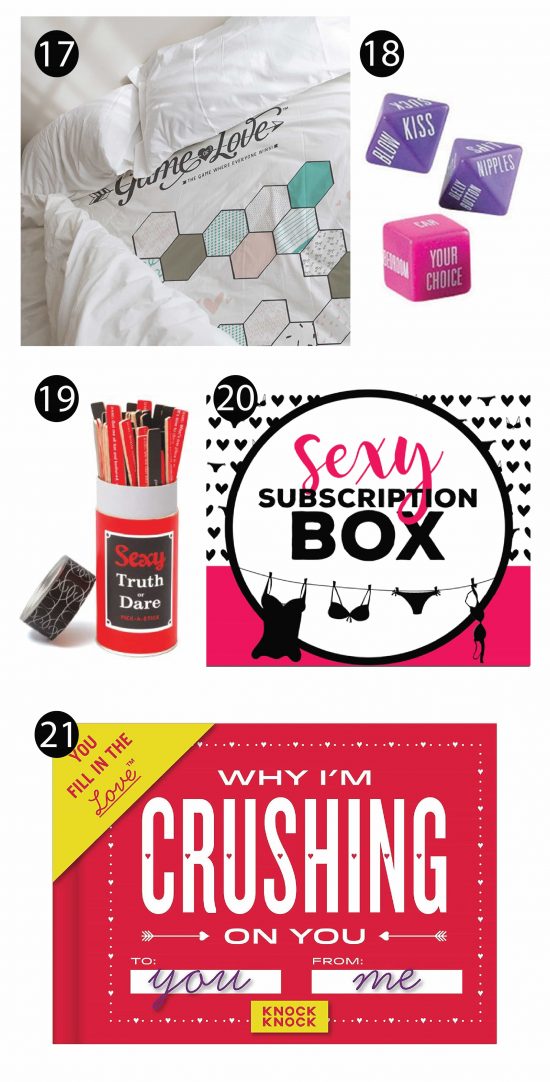 17. Game of Love 

18. Spicy Dice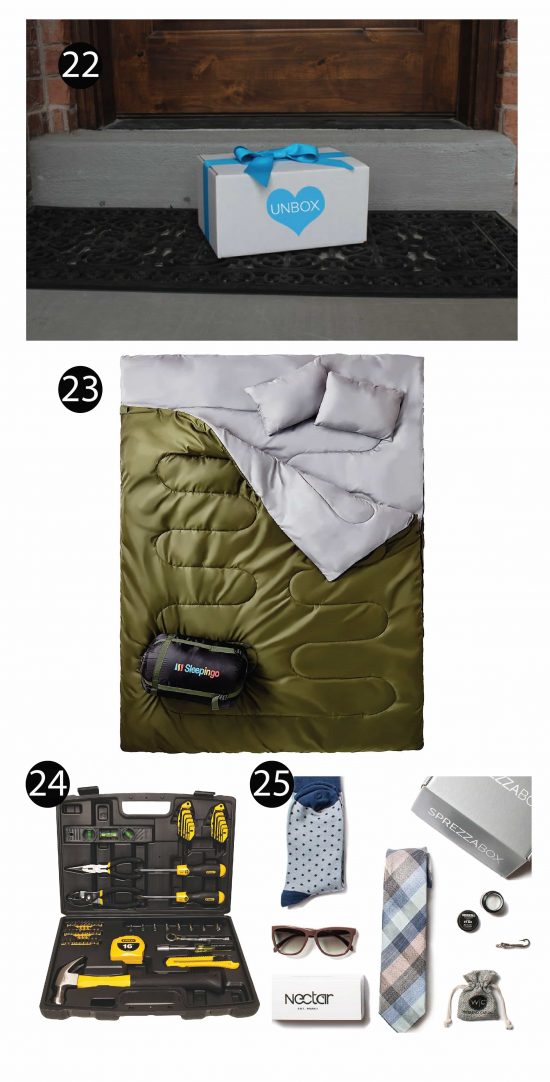 22. Unbox Love 

24. Tool Kit 

25. Sprezza Box
We hope you were able to find something for the man who deserves the world, sorry we were unable to find where you can purchase the world. But we have sweet, practical, and sexy! We found it all. Now go and show that man of yours how much he means to you! Happy LOVE Day!
Make sure to check out our Man-Approved Valentine's Cards! And look at our 76 Valentine's Dates for a great date night! 
https://www.thedatingdivas.com/?p=125665