A SWEET DATE NIGHT CELEBRATION THAT IS PERFECT FOR TWO! 
 Did you know that August 3rd is Watermelon Day?! We have the perfect date night to celebrate this special holiday with love note cards that will show your husband how sweet love is! You both are going to love this date so much that you'll want to have a watermelon date all summer long.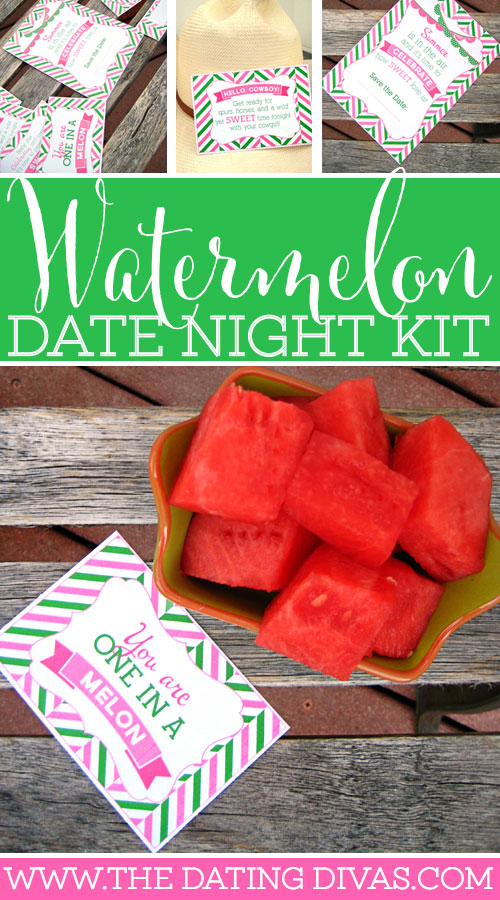 Disclaimer: This post contains affiliate links. To learn more about 'em, click here.
Trust me, I don't need an excuse to crush on watermelon. I greedily stuff my face with watermelon every single day, I am that in LOVE with WATERMELON, I seriously can't get enough of the yummy stuff! So I was excited to come up with a fantastic way to celebrate WATERMELON on date night!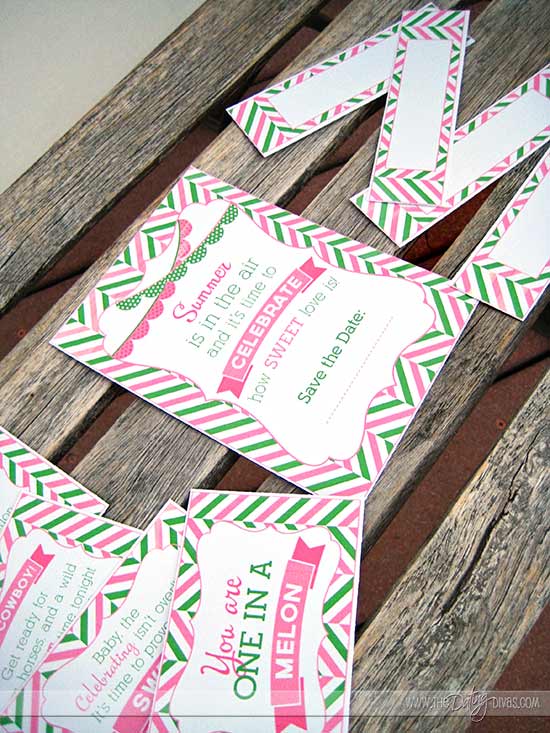 This printable kit by Strawberry Mommycakes is perfect for a watermelon celebration! I'm loving the bright colors and this fun watermelon theme.  Check out Strawberry Mommycakes for all of your design needs, she will fulfill all your printable desires! 
This watermelon date night printable bundle includes:
 A "save the date" invite for date night
4 printable love note cards for each date night activity
6 food labels
Pretty much everything you need to pull off a fantastic date night!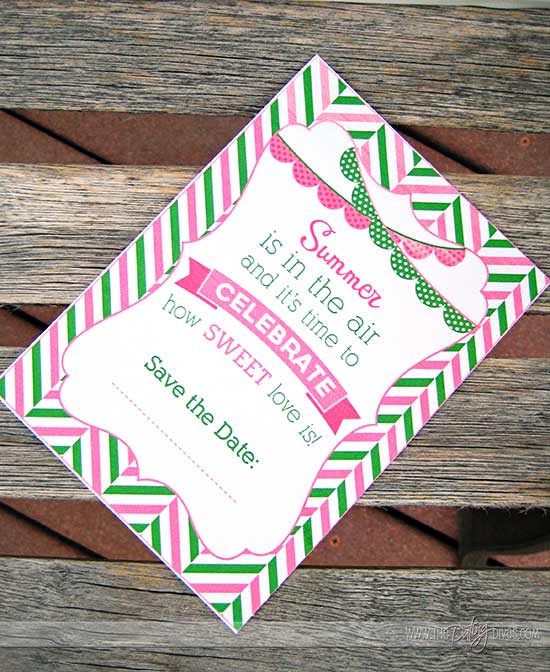 Make sure your husband saves the date for your planned date night by sending him an invite. Place the date on there and present the invite to him in a fun way! I would give it with a yummy slice of watermelon, giving him a little hint about the date night theme.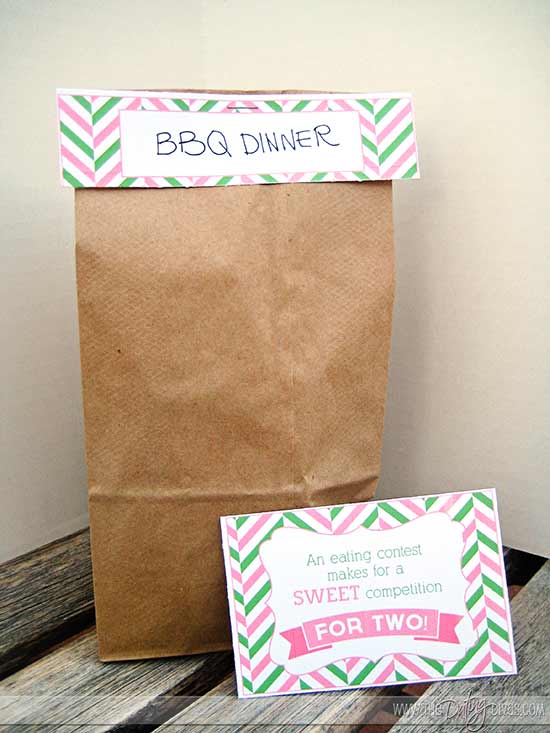 Start date night with a yummy country picnic for two! Present this love note card either by slipping the love note card into his picnic sack or your picnic basket. The perfect country picnic menu is: watermelon agua (water), a green salad, pulled pork and coleslaw sandwiches, corn on the cob, and crispy sweet potatoes. Yum, your husband will love this meal! Pack up your picnic and head outdoors, either to your backyard or a nearby park. (Not sure what to pack for a picnic, check out 97 Top Picnic Ideas for lots of tips and trips.)
Want to add more watermelon to this menu? Check out these watermelon recipes for a few yummy picnic friendly ideas from Southern Living:
Grilled Molasses Flank Steak with Watermelon Salsa
These watermelon recipes look divine! My belly is growling, is yours?!
Now you might have noticed a promise of an eating competition on the love note card! Since we are celebrating watermelon, bring a big slice of watermelon for each of you. The winner gets a down and dirty make-out session! Win, win right?! Game on!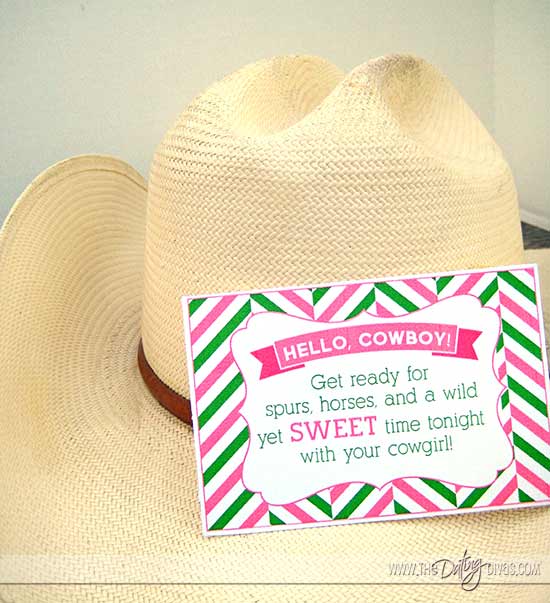 It wouldn't be summer without a rodeo! We have rodeos all summer long in Utah and I love checking out everyone decked out in cowboy/cowgirl outfits!
Purchase tickets to a local rodeo event and surprise him after your picnic date with the tickets and this love note card!
 Before the date night begins throw on your favorite cowgirl boots and a frilly skirt, your man will have his eyes on you all night in your cowgirl outfit!  Don't be shy, go all out and dazzle your man. Encourage him to dress up in his cowboy best too!
If you don't have cowboy/cowgirl clothes, arrange a shopping date night for the two of you!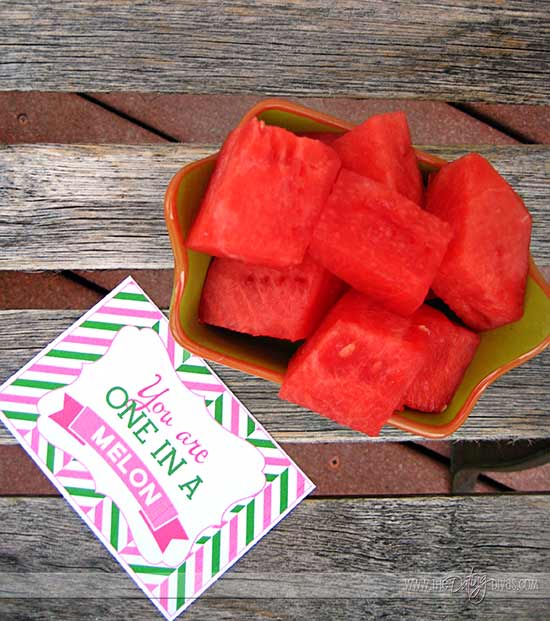 After the rodeo, return home and cool off with a watermelon dessert. Present this love note card with your dessert.
If you are a watermelon purist, I feel ya, you can totally skip these next few paragraphs or you can just trust me and dive in tonight, become a little adventurous, get out of your bubble, and try something new. If you love trying new watermelon recipes, you are going to thank me! Check these fabulous desserts out:
Strawberry Watermelon Sorbet – top this with coconut cream and you'll be in heaven!
Watermelon Slush – my husband's favorite treat!  P.S. Did you see how many times simplyellexox commented on this stream, that's totally me! lol
I've made both of these and they have become my new summer snack! Not only are they delicious but they are light and healthy too! Just to prove how awesome they are, I've made them for dinner parties and everyone loved them!!! They wouldn't leave until I shared the recipes with them! Before watermelon season ends I will be stocking my freezer with watermelon, so I can have watermelon smoothies all year long!!! Try these, you will love them!!!!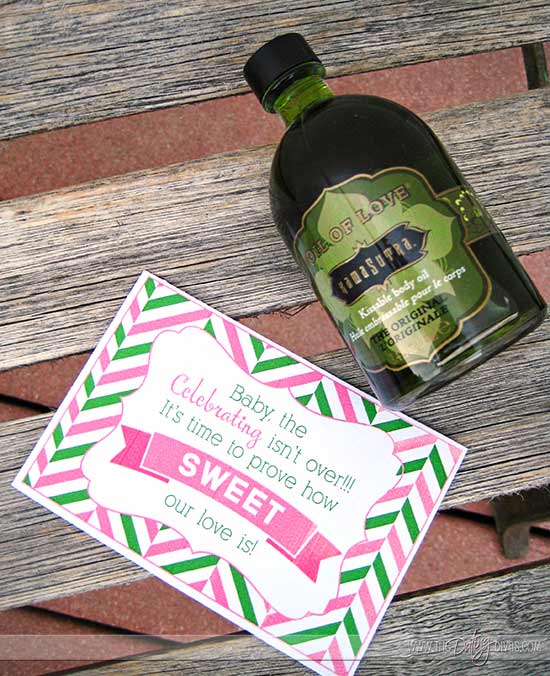 Is your love sweet? Let me rephrase that, the real question on this date night is, is your love sweeter then watermelon? Then it's time to prove it!
At the end of date night, hand over this love note card with a tempting Kissable Oil Of Love
 (pictured above), Tempt Me Kissing Lip Gloss
, Glow Massage Oil, Body Paint, or Edible Flirty Panties. I own all of these items, they aren't only fun but they are seriously yummy, not sickly sweet or smelly. These sexy items are perfectly sensuous tasting, silky feeling, and the cherry…ummm watermelon on top for this sweet date night!!!
I know what you are all doing on August 3rd for date night and I'm happy to say I am doing the same thing too!!! Maybe I'll catch you at the rodeo, so look for me, I'll be looking for you!!!
Watermelon Date Night
Printables Designed by Erin @ Strawberry Mommycakes Exclusively for The Dating Divas