A New Year's Idea
New Year's Eve is the perfect time to reflect on all of your memories from the year. To celebrate this holiday, I am always looking for new activities to help my family reflect on what we have done throughout the year – and when I came across this idea, I totally fell in love! This New Year's idea will have you collecting memories all year long to open as a New Year's Eve activity. How fun is that? And with free printables – this tradition couldn't be easier!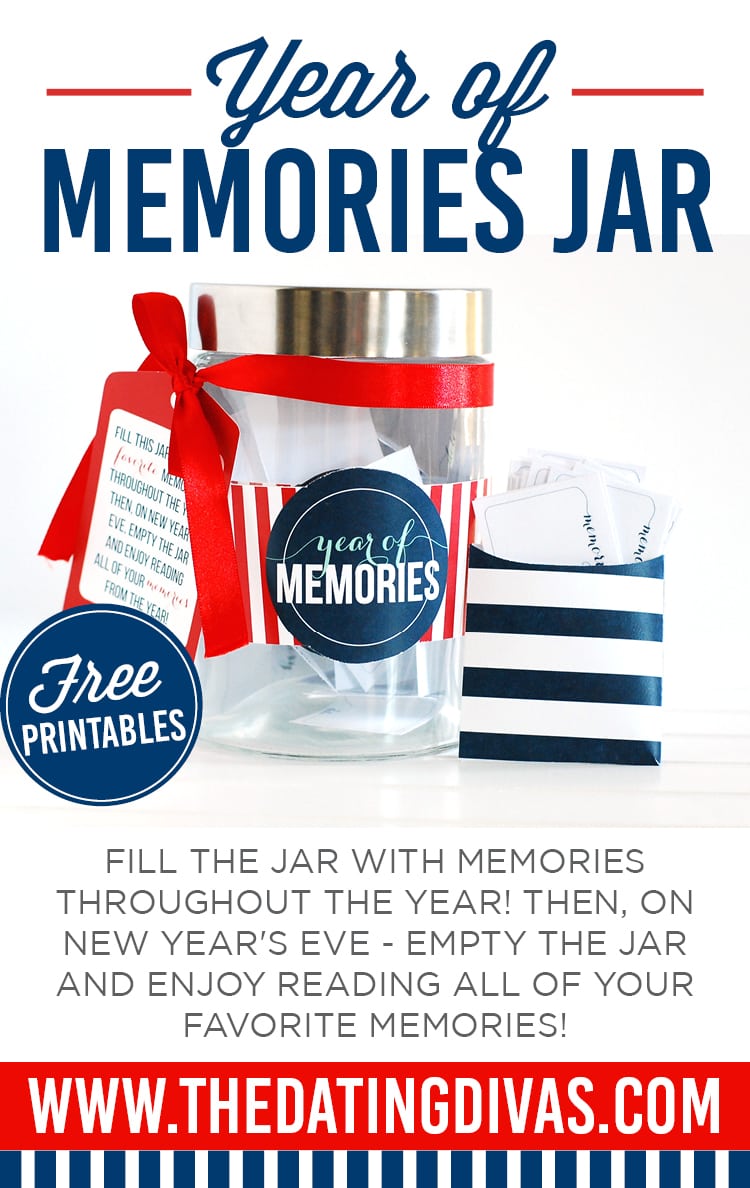 Disclaimer: This post contains affiliate links. To learn more about 'em, click here.
Every day we are making memories and, big or small, we want to remember them! With these darling printables created by our super talented designer, Leslie from Nina Bean Designs you can have a place to keep all of those precious memories! Just fill the jar with your favorite memories throughout the year. Then, on New Year's Eve, empty the jar and enjoy reading all of your memories from the year! Before you start, save this great idea on your Pinterest board!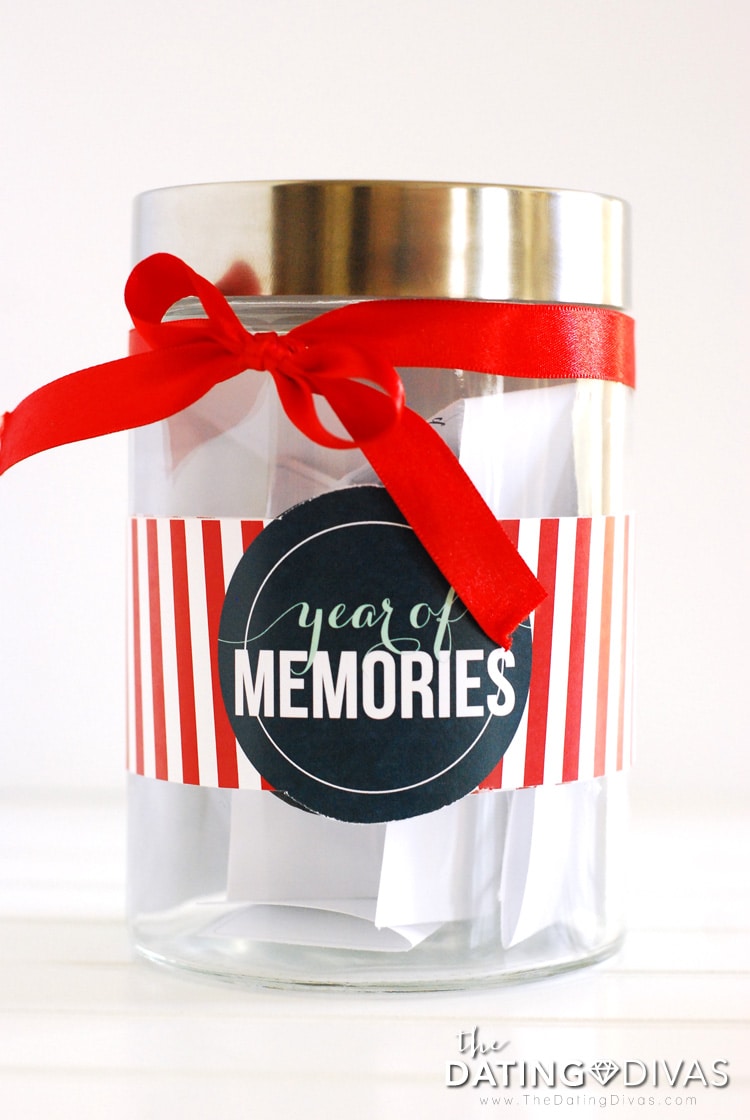 To start, get yourself a jar (I got mine at my local craft store – Hobby Lobby. Or you can use this one from Amazon, but really any glass jar will work) and add this cute "Year of Memories" label. I placed the printable inside of the jar and simply used scotch tape to attach it (high tech – I know!). We love printing through FedEx Office Online (use code CJN715 to get 15% off of ANY order, or to get 20% off of an order over $150, use code CJN721)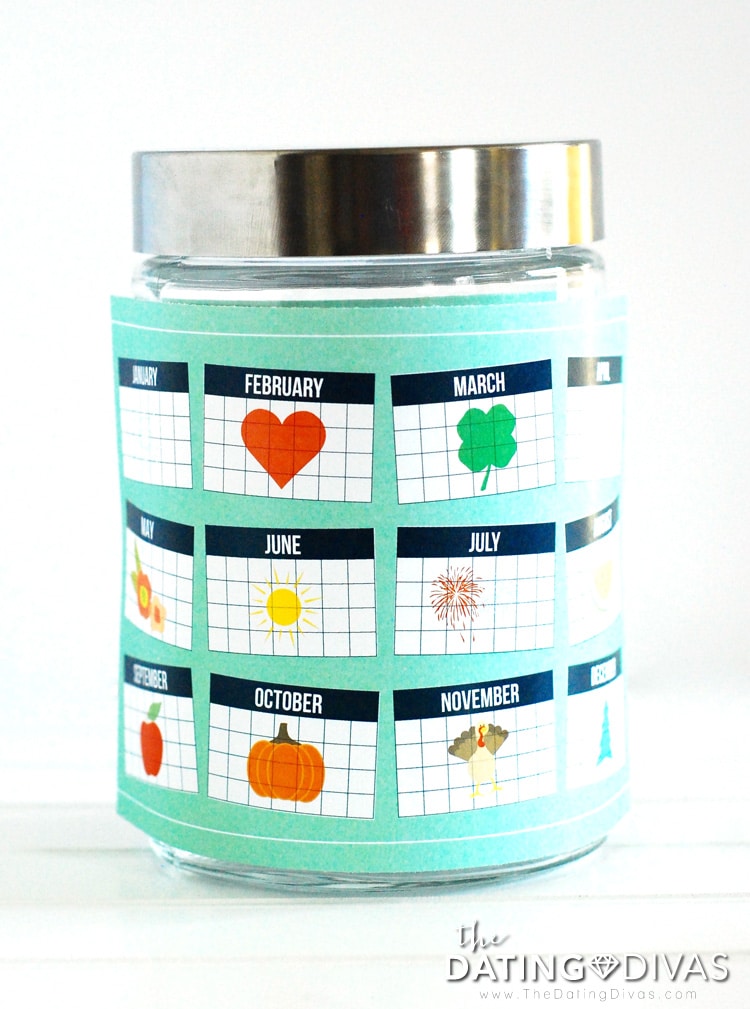 Then, do the same with this colorful calendar to fill the back side of your jar.
<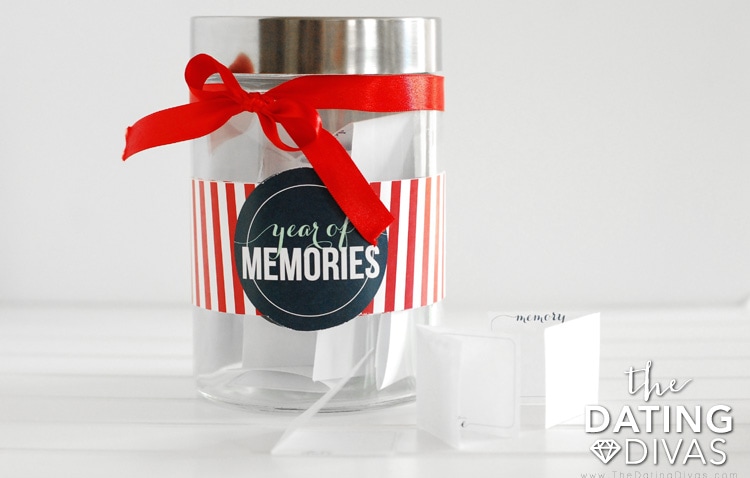 Place the jar (along with the pre-printed blank memory paper slips) in a central location in your home where all of your family members have easy access to it.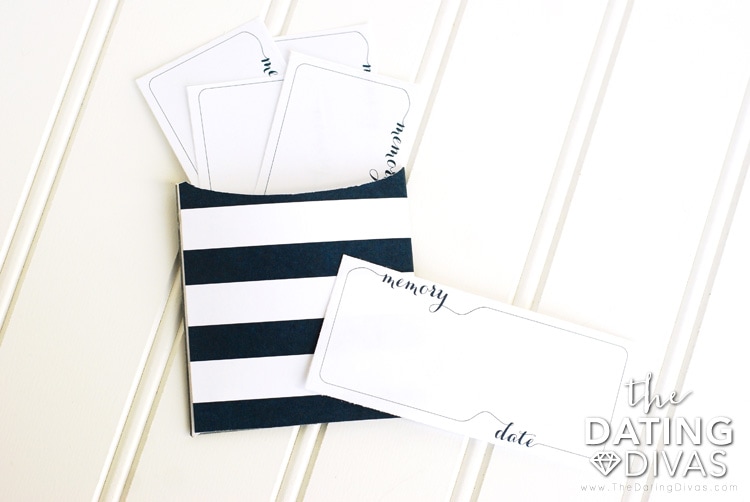 We have even included a beautiful printable envelope pouch so you can store the blank memory slips for easy access when you need them.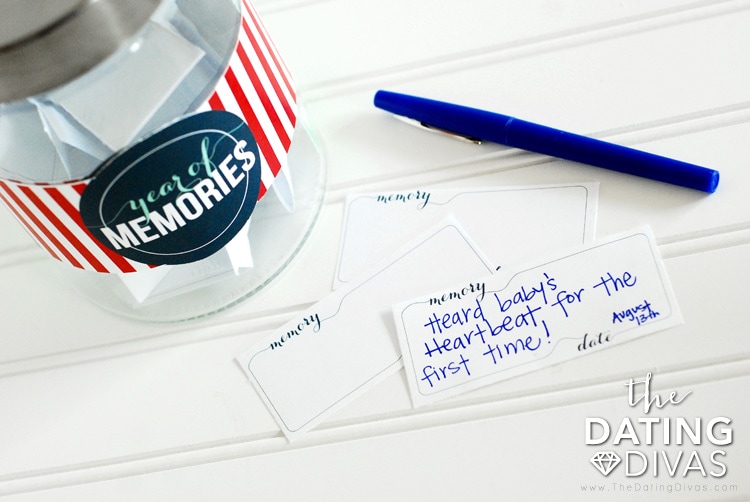 Throughout the year you can fill out a memory paper with something special that happened (big or small) and add it to the jar. Then, as a New Year's Eve tradition, you can open the jar and read all of the memories from the year. Save these steps on your Pinterest board!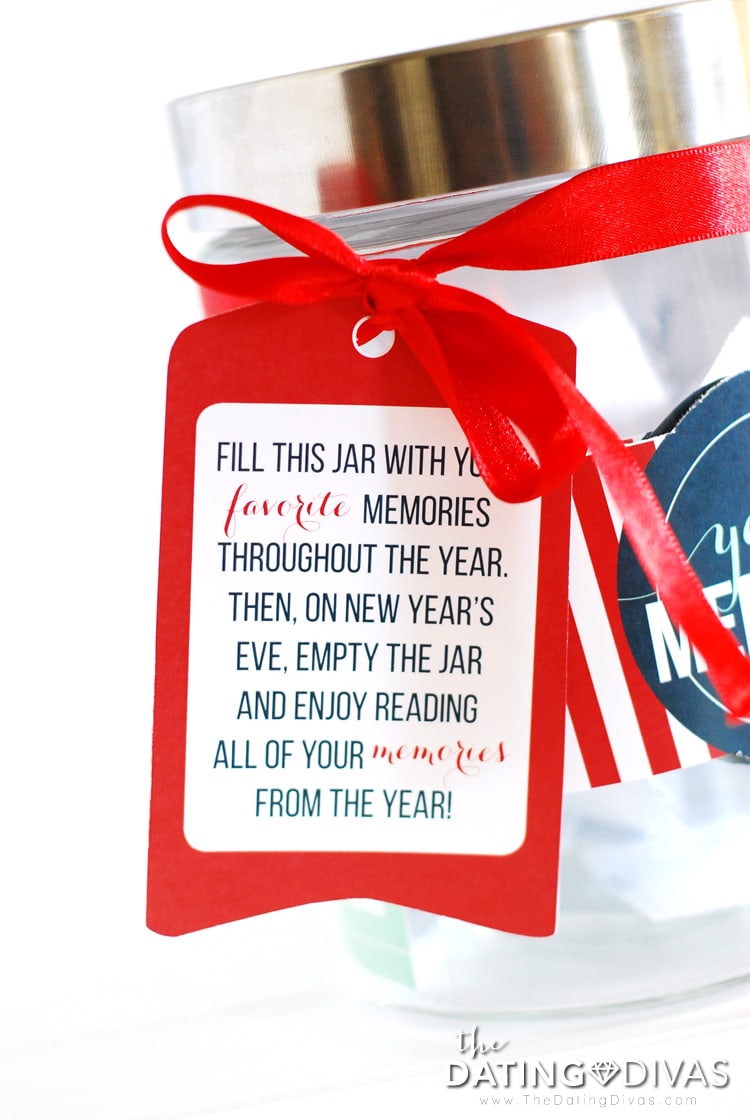 I am so excited about implementing this idea with my family this next year, but I am even more excited to share this idea with friends and extended family. In fact, this will be my Christmas gift this year! I have already made additional copies of the printables to make more jars and with the printable gift tag – gifting this jar is super easy!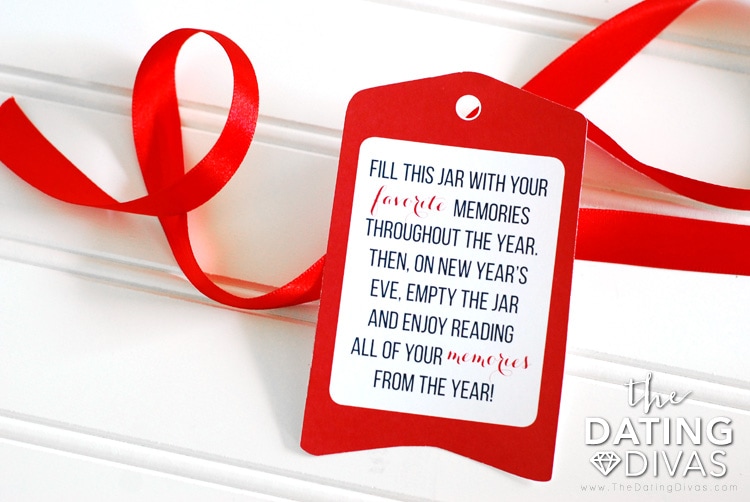 The printable tag includes a brief description for your gift recipients on how to use the jar.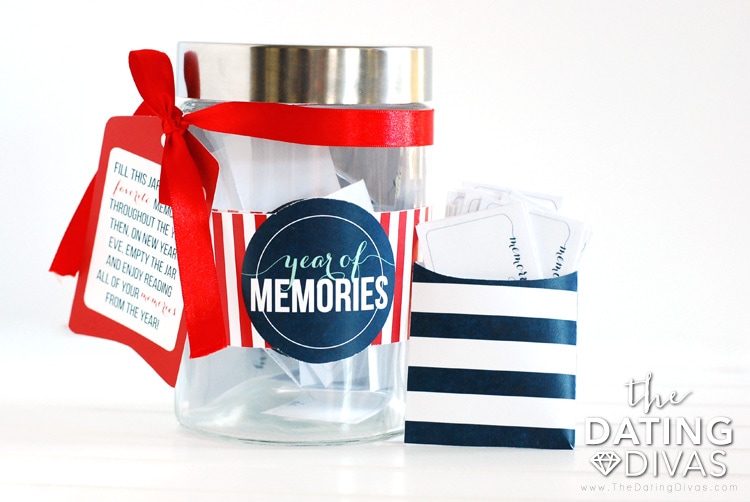 Fun, right? A new tradition for your family PLUS a great Christmas gift idea! To get your free printables make sure to stop by Nina Bean Designs to let Leslie know you love these designs & see what else she has in her shop! Then, download your printables below:
Save
Year of Memories Jar
Printables Designed By Leslie @ Nina Bean Design Exclusively For The Dating Divas