You've Been Elfed Ideas
We can hardly believe that the holidays are already here! It seems like just yesterday we had packed the decorations away and now Christmas is back and better than ever! As you begin your holiday celebrations this year, we have the perfect tradition to add to the mix and get your entire neighborhood into the holiday spirit! We all know "You've Been Elfed" Christmas tradition, but we made it even better. Tell your friends and neighbors, "You've been jingled!" And leave a sweet treat for them to discover on their doorstep! We have free printables so get it prepped and ready right now!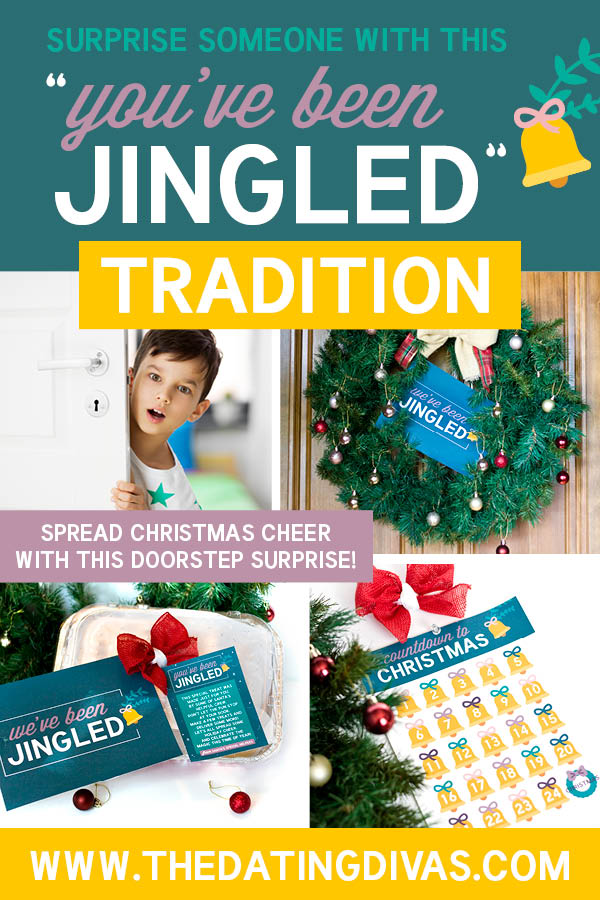 Disclaimer: This post contains affiliate links. To learn more about 'em, click here.
You've Been Jingled
"You've Been Jingled" is a fun holiday tradition that the entire family can get in on! If you've used You've Been Elfed ideas for doorstep drop-offs in the past, you will love this upgraded version! Who doesn't love getting to make a few special treats for some of their oh-so-amazing neighbors and then sneaking around and delivering them all while trying to not get caught? The kids are going to eat this one up and will be begging to deliver more!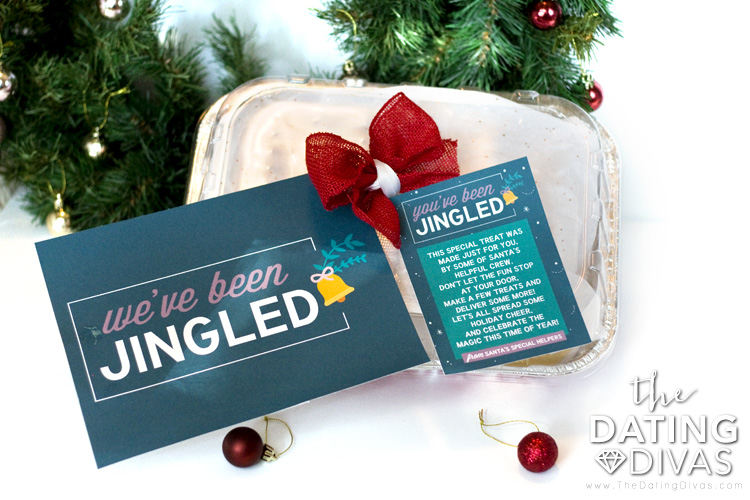 To get started you will need the following supplies:
You've Been Jingled printable pack
Scissors, or our VERY favorite paper cutter!
A Delicious Treat
A Few Helpful Hands
Neighbors – that you love and adore 🙂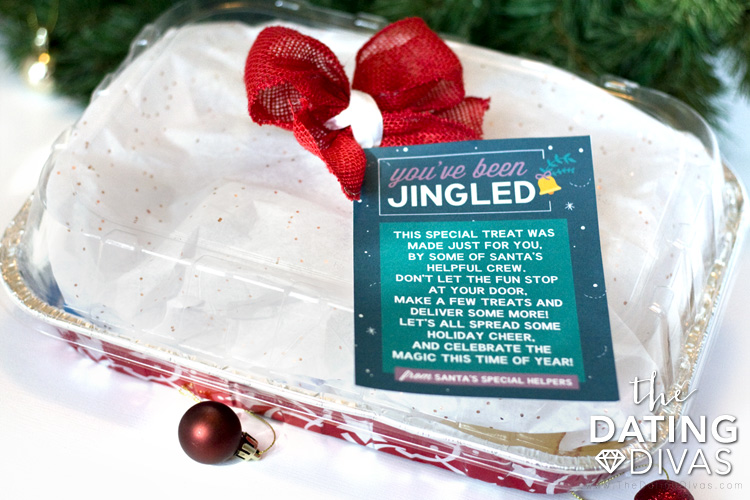 Once you have printed out the same number of copies of pages 1 & 2 as treats that you are wanting to deliver to neighbors, the real fun begins! Gather the troops and bake up some favorite holiday treats, be it cookies, cinnamon rolls, brownies or cupcakes.  The sky is the limit on what yummy treat you can deliver with these adorable printables!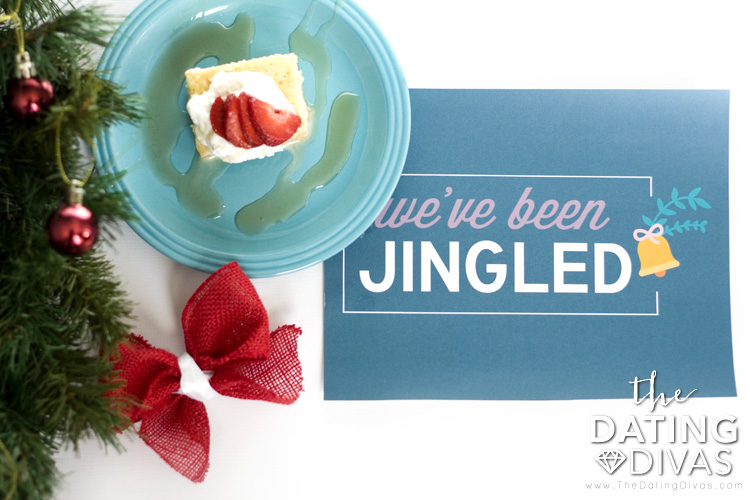 You've Been Elfed Printable
Now that you have your treats in hand, you will want to double-check that each of them has a copy of the "You've Been Jingled" poem and the "You've Been Jingled" instructions to go along with them. The trick now is to be sneaky little elves and deliver the goodies without being caught! Door-bell-ditch your favorite friends and know that they will be oh-so-excited when they open up their doors to a scrumptious treat! Similar to You've Been Elfed ideas, these You've Been Jingled printables will help you spread Christmas cheer to those you love!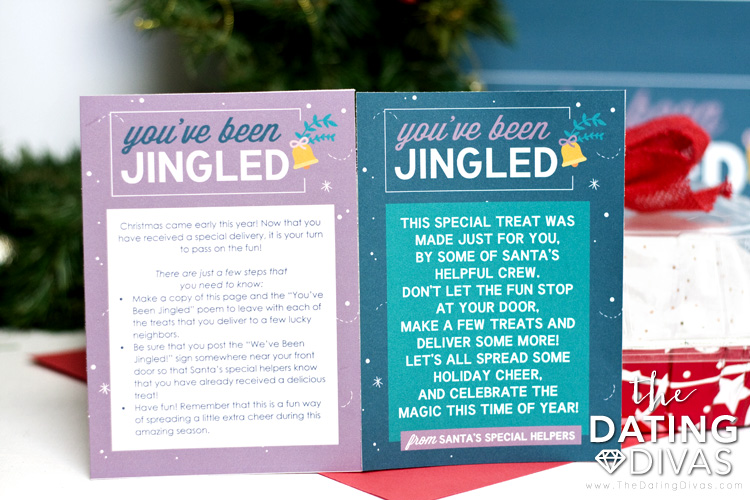 Now that they've been jingled, it is their turn. With the instructions in hand, they know that they must make a few copies to deliver to even more neighbors! Then they will hang up their "We've Been Jingled" sign somewhere all of their friends and neighbors can see so that everyone knows that special elves have already visited their home! A You've Been Elfed printable has never been so cute!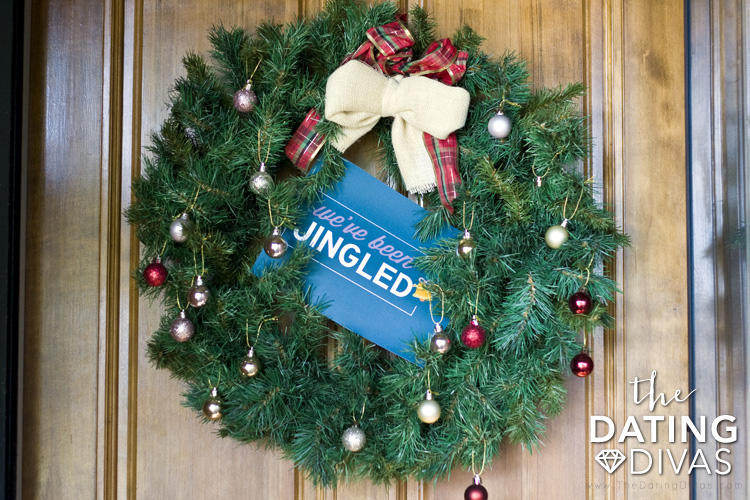 How fun is this? A cute easy way to spread holiday cheer through your entire neighborhood!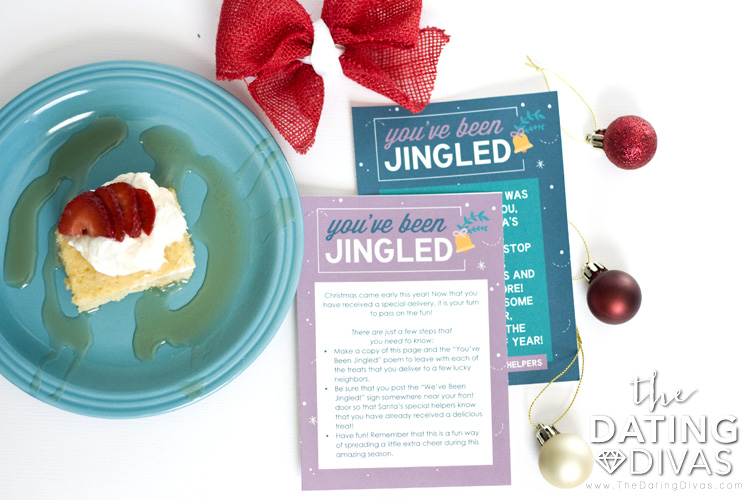 Jingled Extras
Plus because we love you oh-so-much, we have included two special bonus pages just for you–the fabulous neighbor who kicks the whole thing off! In addition to the "You've Been Jingled" poem and all the instructions, you will also get 4 gorgeous gift tags.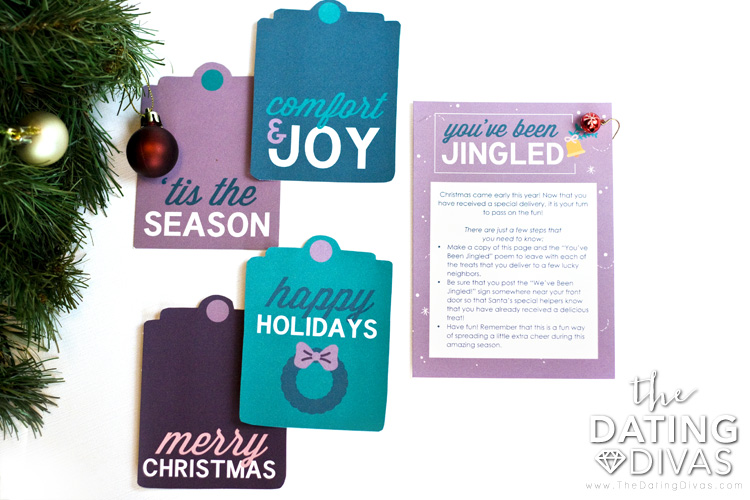 AND a simple Christmas countdown for your family to enjoy!!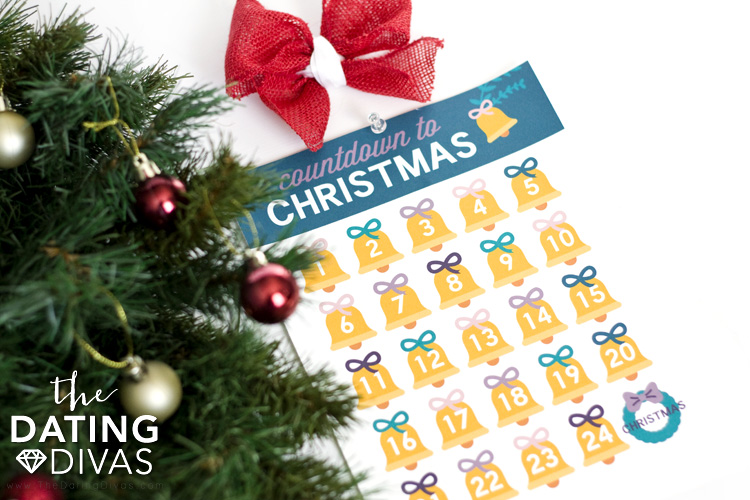 It's everything you need to kick off the holiday season in one place! So get ready to get your baking on because this is sure to become a Christmas tradition in no time!!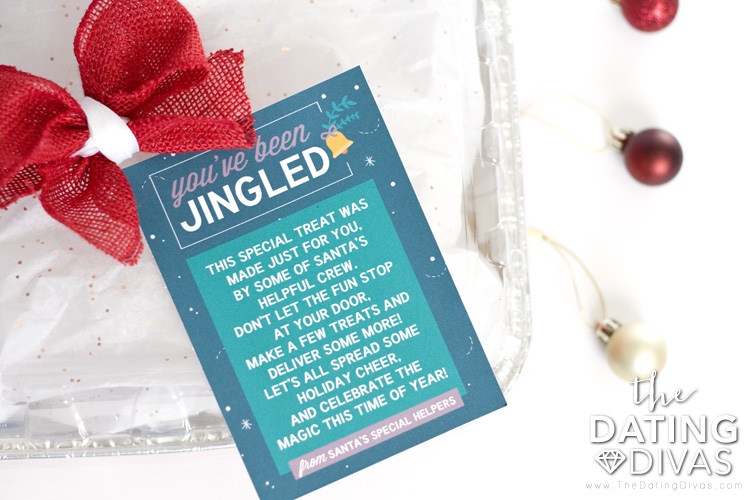 Whether you are used to calling Christmas doorstep dropoffs "You've Been Elfed" ideas. Or if you have already adopted the "You've Been Jingled" phrase–this is a tradition that is worth repeating year after year. Use our refreshed version of the "You've Been Elfed" printable and make sure all of your loved ones get jingled this year!
You've Been Jingled Printable Pack
Printables Designed by Courtney @ Paperelli Exclusively for The Dating Divas