Healthy Date Night Bucket List
It is a new year! Time to make some goals to get healthy and fit, right!? Everybody's doing it.
Plus, having this awesome bucket list of healthy date night ideas around makes it easy to brainstorm ideas for date night!
Two birds, one stone.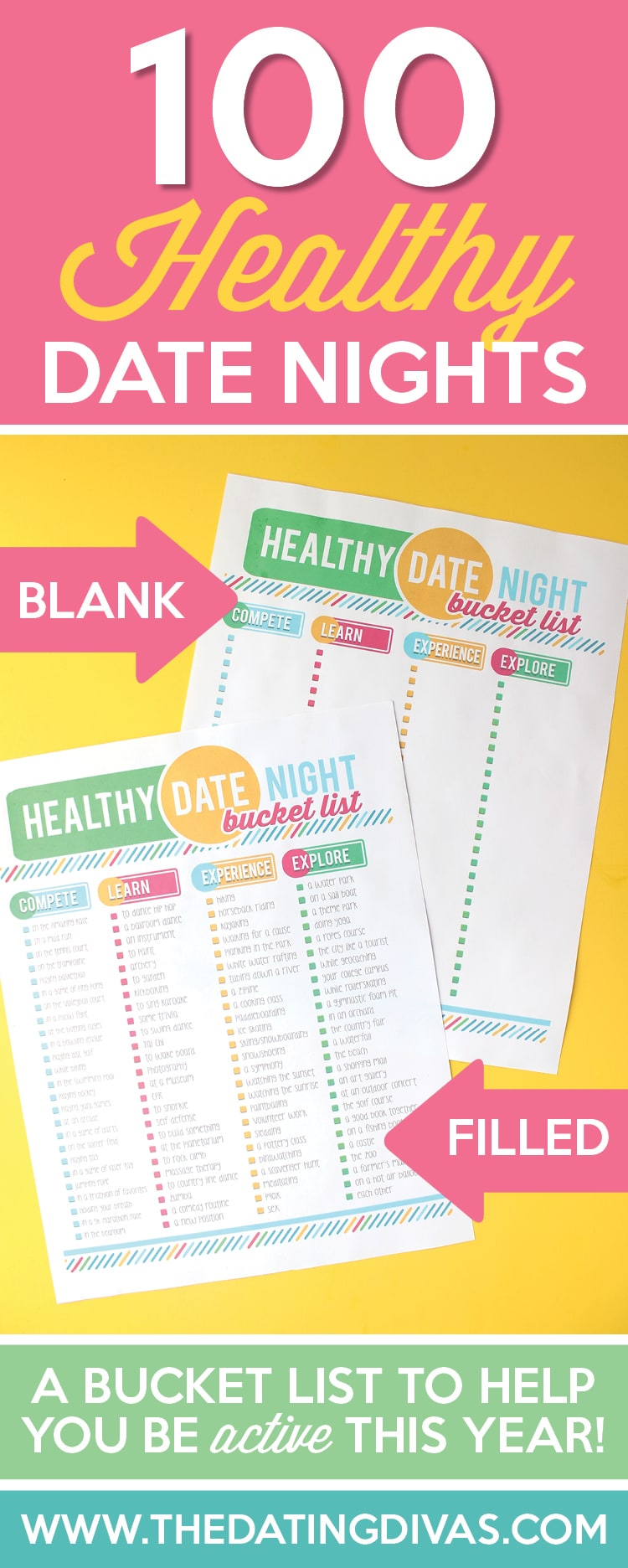 It's true that almost every year I think to myself, I wish I would have done more for my health and really hit my goals. Does that happen to you, too?
Well this year, the two of you can make a goal to get fit together … and we're giving you a tool to make it easy and fun!
The talented Cassia Leigh helped us design and put this bright and fun bucket list printable together. Her work is amazing! Go check her out.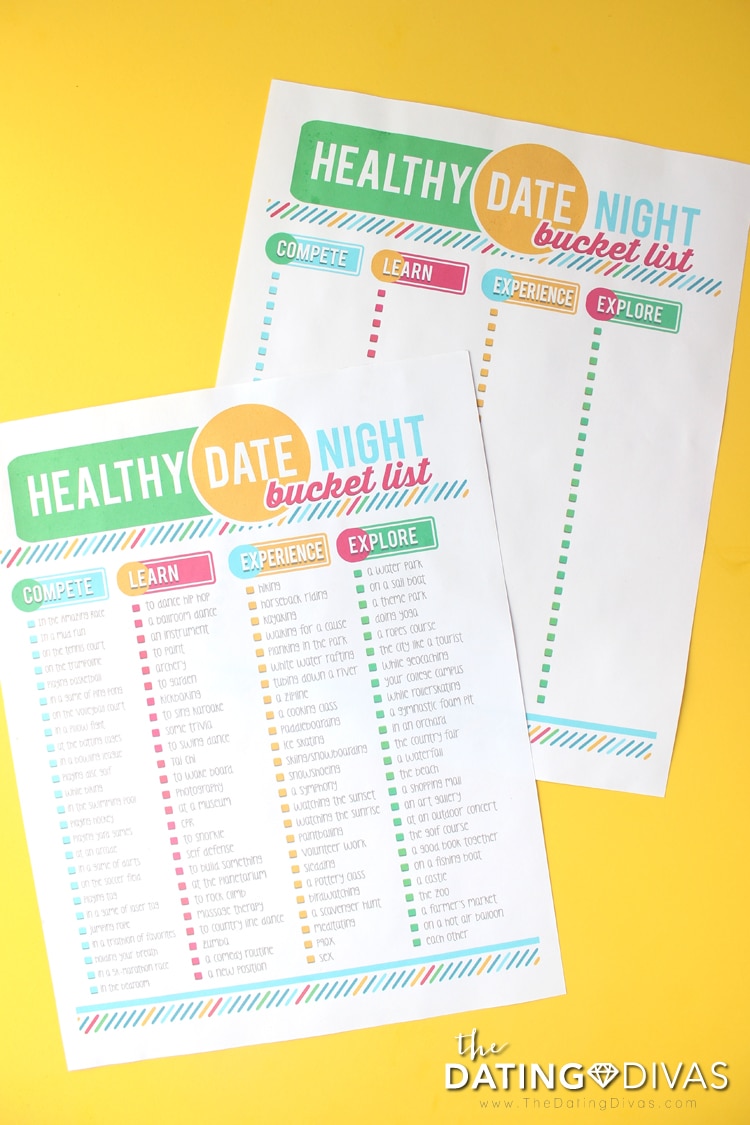 This healthy date night bucket list has 100 ideas that are active and healthy. If you make an effort to get out and do some of these things, you'll be strengthening your minds, your bodies, and your marriage. How awesome is that!?
Make it a challenge to see how many you can check off the bucket list this year.
Maybe print off a couple extra, grab a few married friends, and start a challenge among friends to see who can check off the most activities throughout the year. Wouldn't that motivate you and your sweetheart to go and kick some butt!?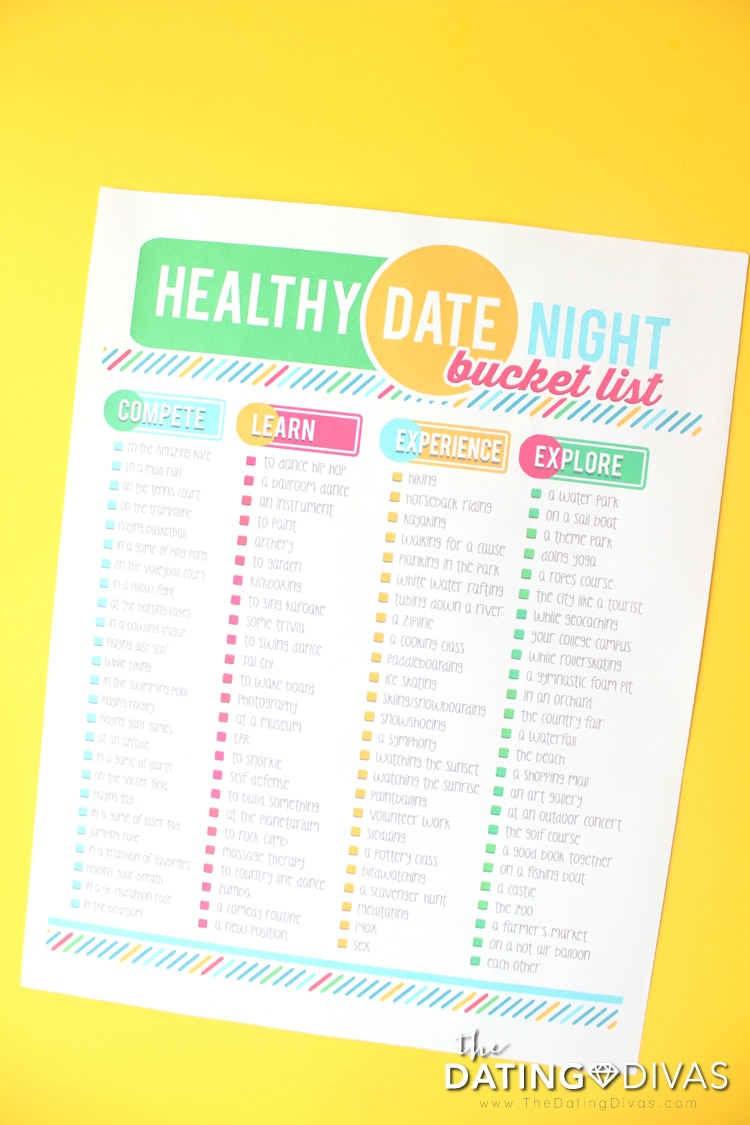 Or if you want, we've included a blank one for you and your spouse to fill out together.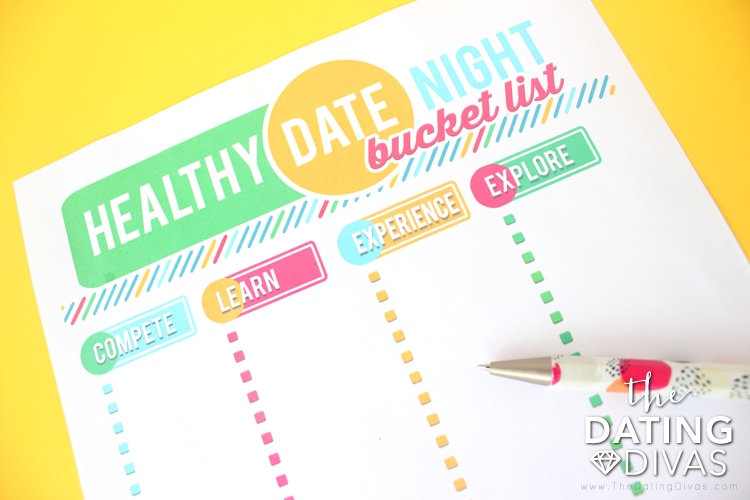 Grab your Free Healthy Date Night Bucket List
Looking for some more healthy, fun and active date nights to add to your personal bucket list? Check out our Year of Sporty Dates which are perfect for those who like to compete!
Or the Ultimate Intimacy Pack has 12 Sexy Bedroom Games…. another great way to be active and healthy!
Oh, and we just HAVE to tell you about our favorite workout program that has done WONDERS for several of us Divas! We personally know the creator (a physical therapist) and his methods are pure, effective, and incredibly DOABLE! If you're looking for an amazing home fitness and nutrition program, definitely check out the Mommy Tummy Fix and Mommy Tummy Strong.
Use code MOMMY30 to take $30 off! (Such a good deal for everything you get!!)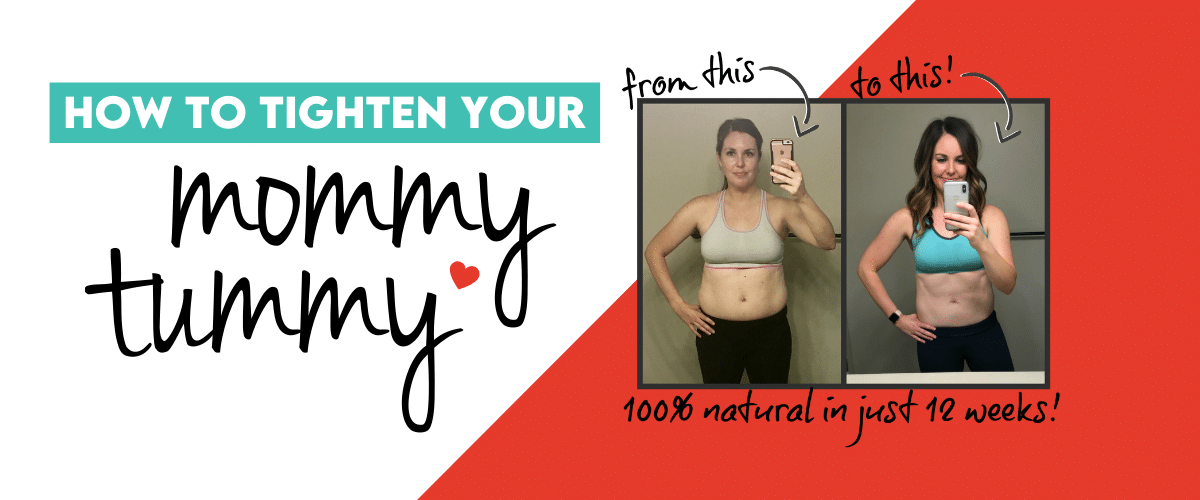 100 Healthy Date Night Bucket List
Printables Designed by CASSIA @ CASSIA LEIGH DESIGNS Exclusively for The Dating Divas