Amazingly Awesome Birthday Gift Ideas for Friends
Do you have a close friend celebrating a birthday soon? Yay! Happy Birthday to them! Not only do we love any excuse to party and celebrate, but we especially love giving creative birthday gifts! If you're a fan of finding cute birthday gifts for your friends, then you've come to the right spot! Since birthday's only come but once a year, we created an entire post with all the best cute birthday ideas and creative birthday gifts so you can come to one place for all your gift-giving needs. Not to mention, these gift ideas are all nearly $5 or less! Talk about a score! Whether you're searching for creative birthday ideas for a best friend, a close family member, or even creative birthday ideas for a girlfriend, these cute birthday ideas are sure to make their day extra special! Ready to check them out?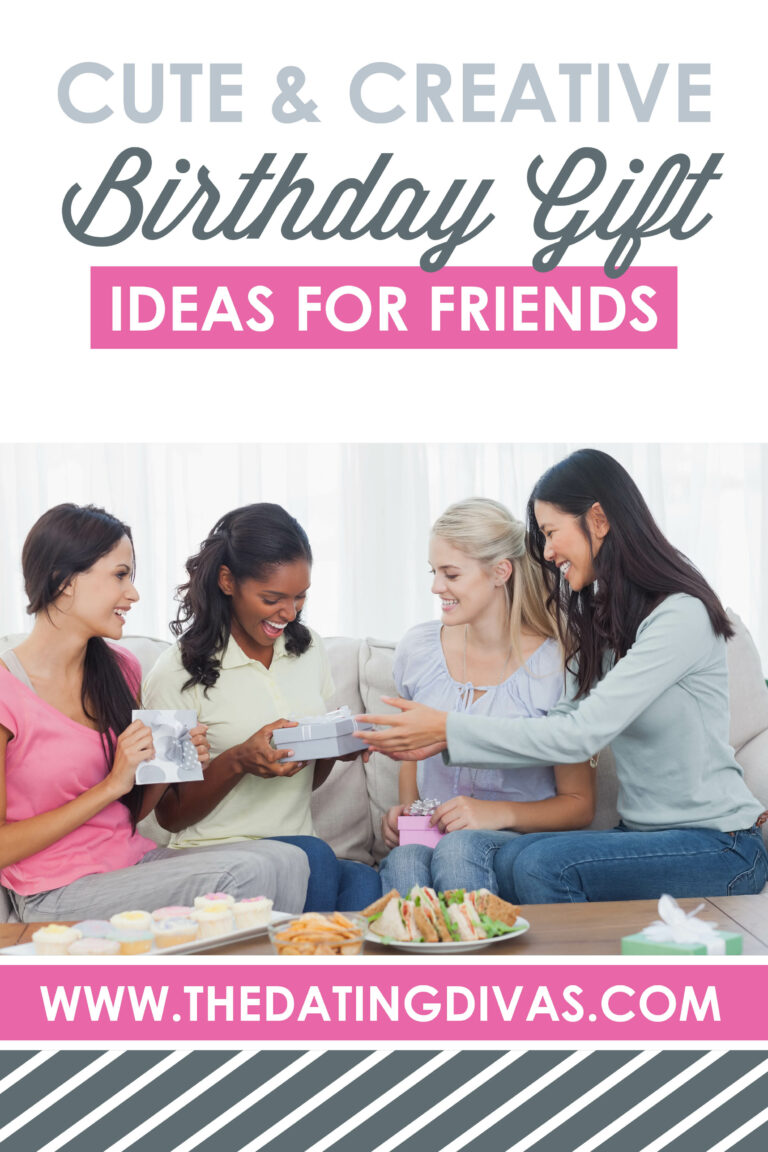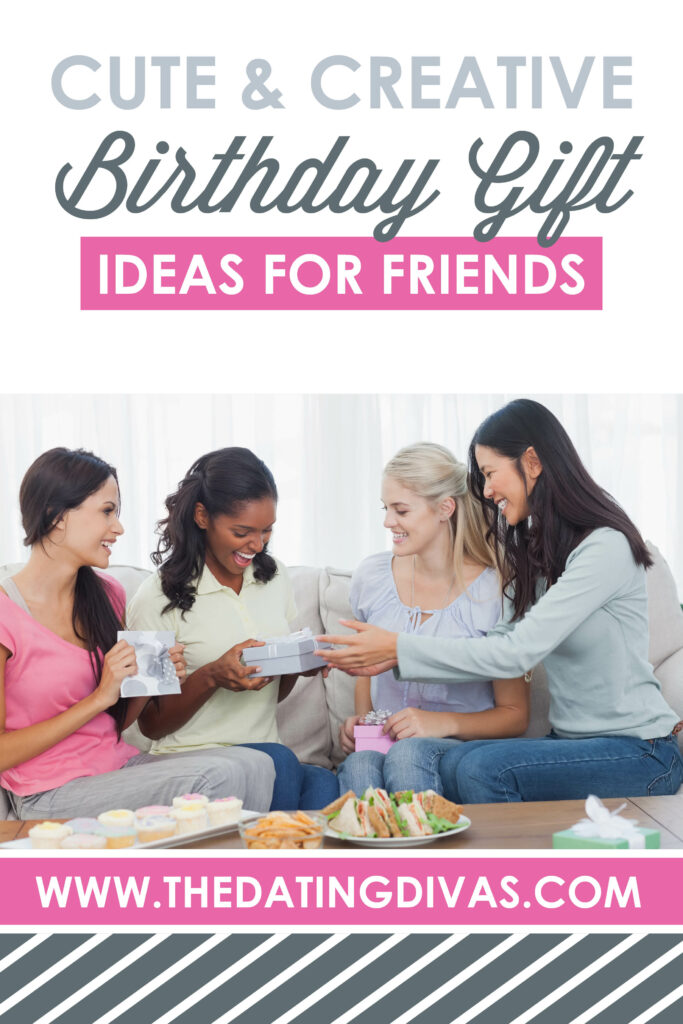 Before diving in, we just have to tell you that not only are these cute birthday gifts and birthday ideas for a friend the best of the best, but we've actually used them ourselves! The response from our dear friends (or family) has always been sheer joy across their faces. Trust us. These cute birthday ideas are all winners!
In addition, you may feel like the creative birthday ideas you're searching for need to fit a certain style based on the recipient. The good news is that we've split up all our cute birthday gifts and ideas into easy-to-browse categories!
Does the birthday boy or girl love candy? We got you covered! Additionally, do you need to gift something small, easy to transport, and cute? We have tons of ideas for that! Lastly, are you going for funny and clever with your birthday gift? Our punny ideas will crack you (and your birthday friend) up! So, sit back and enjoy these creative birthday gifts, and don't forget to come back again when you have another birthday gift to plan for!
Candy and Food Gift Ideas
We've said it before and we'll say it again, no one hates candy on their birthday! On that note, we especially think candy or food birthday gifts allow the birthday boy or girl to really treat themselves. Everyone loves a good birthday treat, right? There are tons of creative birthday ideas for a best friend or girlfriend below-involving candy or food that we just know they will love. To make it even more special, consider using their FAVORITE candy or treat in the gift. That's the ultimate birthday gift, right? All that to say, this list below of cute birthday gifts involving candy or food is as delicious as it is fun! So check them out!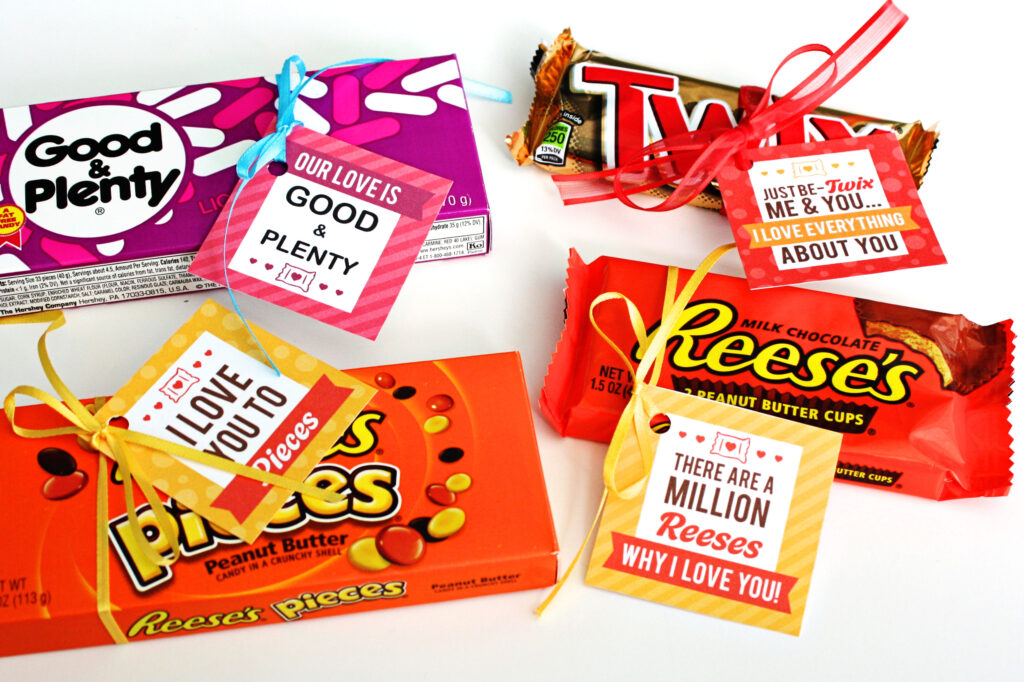 Candy Bar Love Notes to say "Happy Birthday" by The Dating Divas – We just really think you can do better than a simple candy bar! Grab one of these adorable notes to tag along to it, really making the birthday boy or girl smile!
Otter Pop Gift with Printable Gift Tag by Somewhat Simple – Do otter pops take you back to your childhood? They sure do for us! On that note, grab a few and this printable gift tag to help your birthday boy or girl feel young!
Popcorn Gift Printable by Breezy Bakes – Since popping popcorn is as easy as one, two, three, we also think this gift is as easy as they come!
Homemade Funfetti Cupcakes + Printable by Tastes Better from Scratch – In our opinion, something about sprinkles just SCREAMS birthdays. This is one of the birthday ideas for a friend you can't go wrong with!
Donut Gift Tag by Pretty Providence – "Every birthday deserves a donut!" We couldn't agree more!
Drink Topper and Tag by LandeeLu – Basically, no one on their birthday would turn down their favorite sweet drink! This drink topper and tag are simply perfect to pair with it!
A Bundt Cake Gift & Printable by Dukes and Duchesses – "Wishing you nothing BUNDT the best!" Could that be any cuter?
Jam Birthday Gift & Printable by Happiness is Homemade – Give me warm bread and homemade jam and I'm one happy girl. On top of that, this printable is too cute for words and makes for one of the most perfect and creative birthday ideas for a girlfriend!
Tea-riffic Birthday Gift Idea & Printable by Mom Endeavors – For a fall or winter birthday, warm tea would make a darling gift! Not to mention, we can't get over the pun! 😉
You're A Lifesaver Printable by Live Laugh Rowe – We can't tell you how many times a lifesaver candy has been a true lifesaver #kids. So on that note, this would make the perfect gift for a fellow mama!
Eat More Cake Birthday Gift Idea and Printable by Play. Party. Pin. – Once again, cake on a birthday is an absolute must. Therefore, this "Eat More Cake" cute birthday idea is a win all around!
Merci Chocolates + Hey Birthday Girl french girl printable by Handmade in the Heartland – Did someone just say chocolate? Oh yes! Gifting chocolate as a creative birthday idea for a girlfriend is our definition of a Happy Birthday.
Symphony Bar Brownies by Among the Young – Need something out of this world delicious to gift to the birthday boy or girl? Well, these brownies are it!
Happy Birthday Sweets by A Night Owl – Breakfast, lunch, and dinner on your birthday should include a treat or two, right? Therefore, this gift of Happy Birthday sweets is perfect!
Birthday Candy Jar by Inside BruCrew Life – Two words: Candy + Jar. That's all you need to pull off this birthday candy jar and you've made your recipients day!
Cookie Monster Birthday Gift Tag by I'm Topsy Turvy – I'm sorry, but the Cookie Monster just never gets old. And, how cute is this cookie jar gift? Obsessed!
Birthday in a Jar Ideas
To start off, anything that comes in a jar is just adorable. Wouldn't you agree? Not to mention, we happen to think the jar trend is on point these days and we're all about it. That being said, this list of creative birthday ideas that come in a jar makes our hearts sing! Consider gifting one of these to the next person you know having a birthday. We think any of the ideas below make for one of the most adorable birthday ideas for a friend you could give!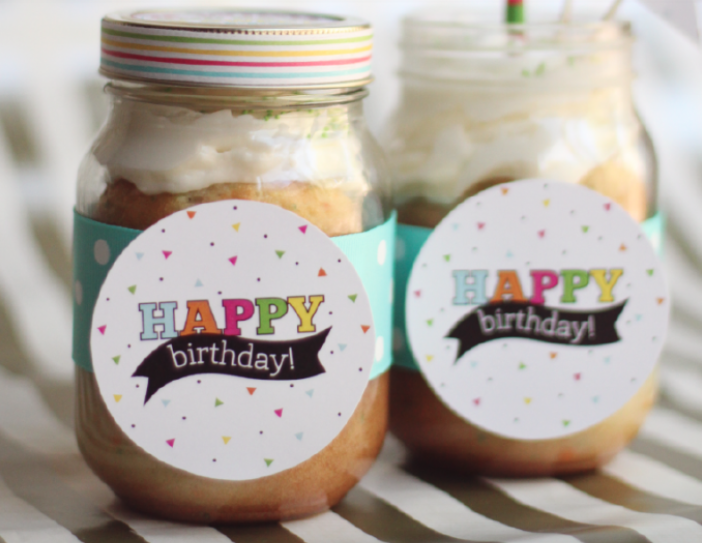 Creative Birthday Ideas for Girlfriend
It's time to celebrate a close girlfriend's birthday! Yay! These creative birthday ideas for a best friend are perfect girlfriend to girlfriend gifts. Similarly, any girl would love one of these given to them on their birthday! Make sure to check out all the different DIY jewelry ideas below. In our opinion, these are the most creative birthday ideas for a girlfriend because they're personalized and homemade!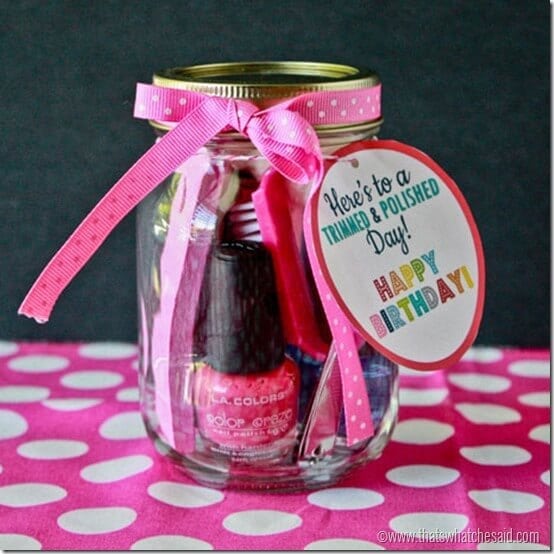 Punny Ideas for Gifts
In truth, we sort of have a thing for PUNS! They just make us smile AND we think you can make great birthday gifts with them! Therefore, if you're looking to have the birthday boy or girl crack a smile on their special day, you need to check out this list! Funny, creative, and cheesy is the theme in this list of cute birthday ideas. Scroll down and check them out!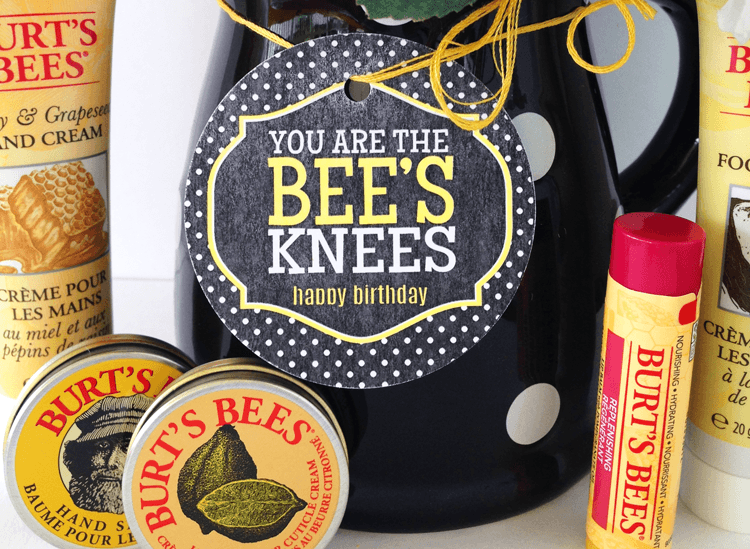 Thoughtful and Creative Birthday Gifts
Sometimes having that personal touch or making that extra effort on a birthday gift means the most. That being said, have you ever received a gift from a close friend or family member that was perfectly intentional for you? In short, it feels AH-MAZING knowing that they thought about what you would like most and made it happen. We love giving that experience to others! On that note, these thoughtful and creative birthday gifts below stood out to us. Without question, we think they will to you too! Check them out!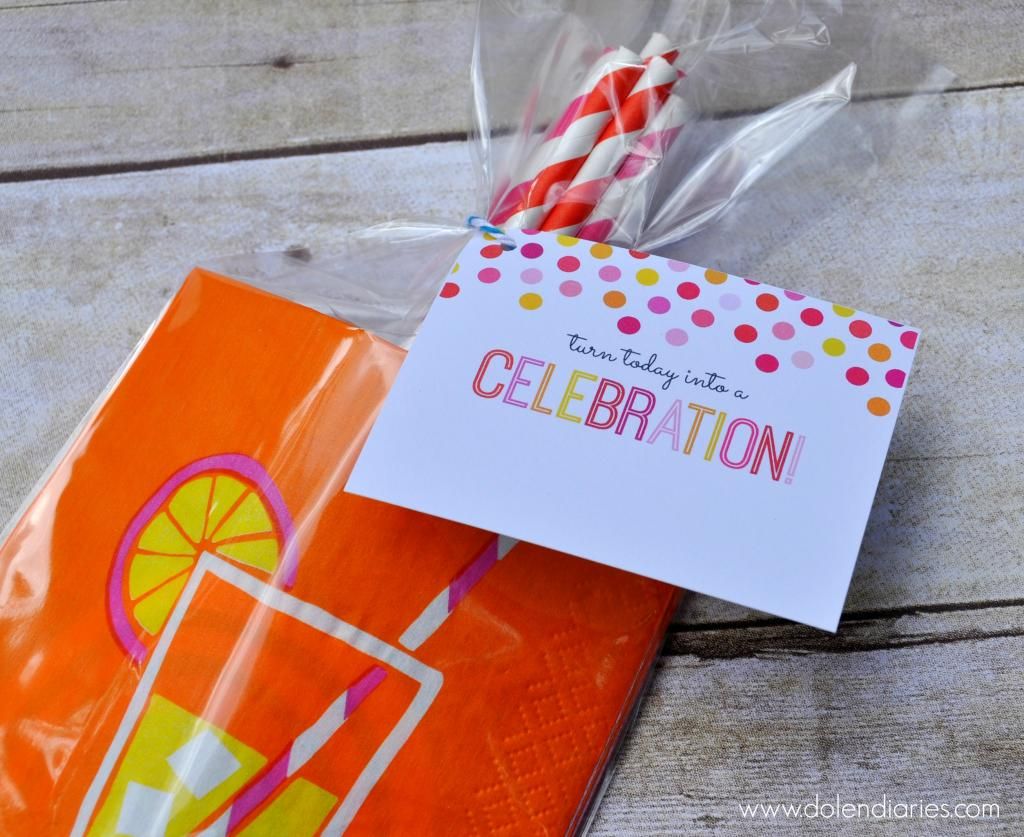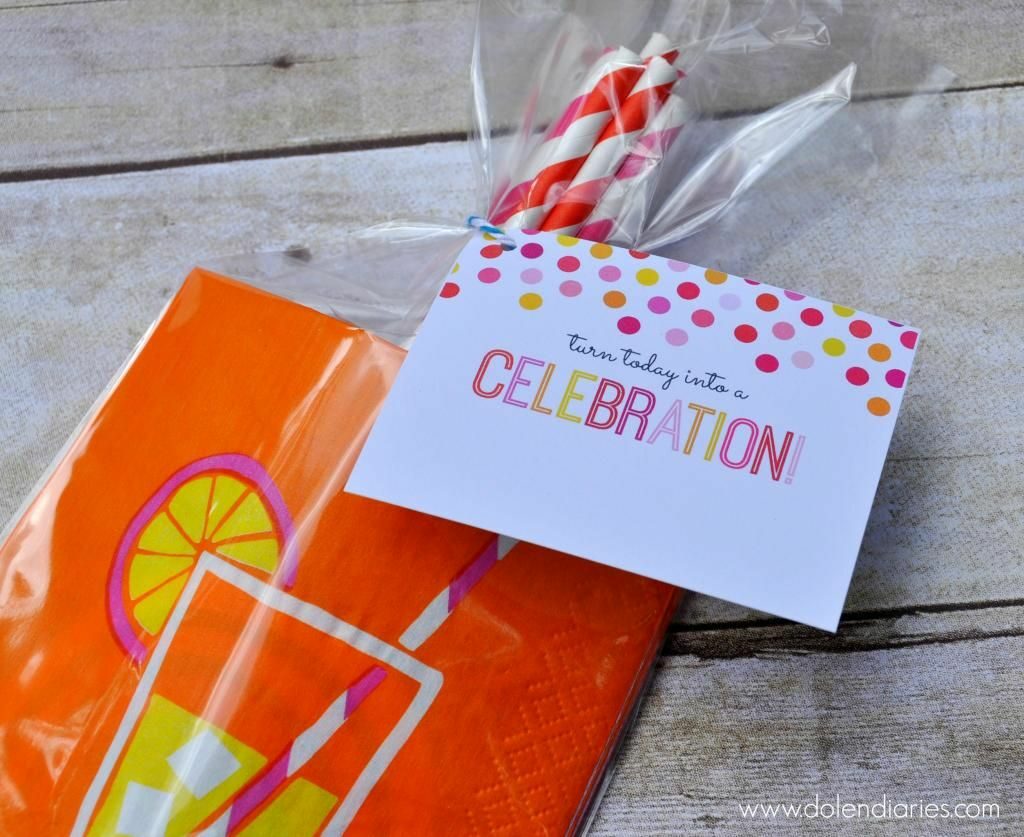 Phew! What a list of cute birthday ideas, right? While we are sure you found something perfect to gift, if not, consider our Birthday Kit that is PERFECT for friends or family members!
In addition, we know that birthdays mean yummy treats. Therefore, if you need an idea for something yummy to make for someone you know having a birthday, check out this huge list of Birthday Treats Ideas. Not only is it filled with delicious ideas, but you'll likely find the perfect treat to request on YOUR birthday! 😉
Enjoy the birthday festivities!