Funny April Fools' Day Pranks Anyone Can Do
If you've been looking for an epic list of good April Fools' pranks, you've come to the right place! We've rounded up 50 of our all-time favorite pranks that are creative, fun, and harmless (including April Fools' pranks for kids that will have them giggling all day!)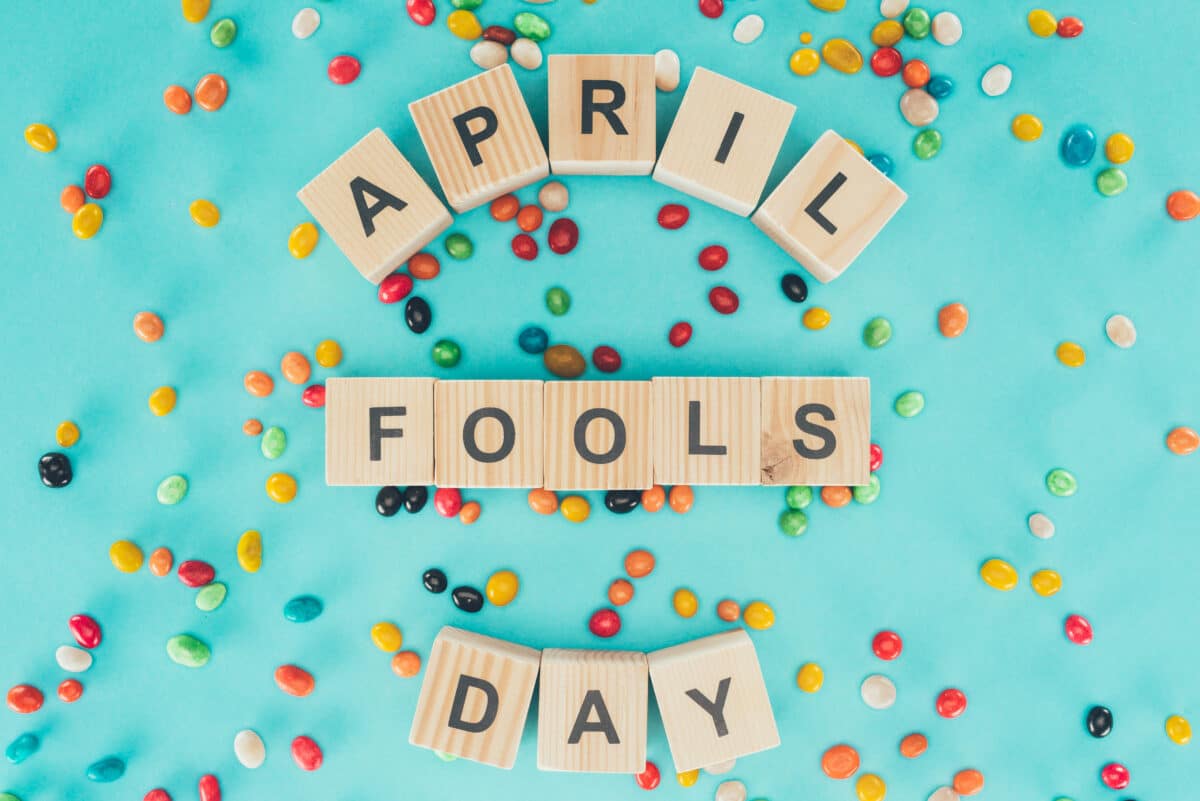 Disclaimer: This post contains affiliate links. To learn more about 'em, click here.
Table of Contents
April Fools' Food Pranks
Is there anything funnier than a trick involving food? Truly, there is something so hilarious about someone sitting down to eat, only to be shocked by a prank! Take a look at the following food-themed tricks.
1 . Blue Breakfast – Grab some food coloring and get ready for some confused faces!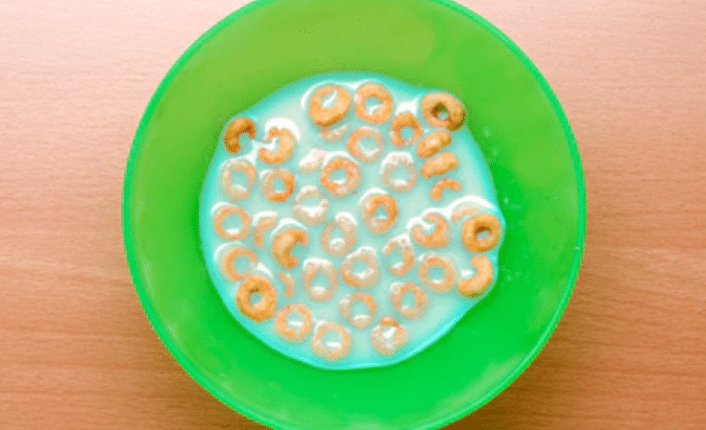 2 . Brownie Eggs – Who wouldn't be shocked by these harmless egg brownies?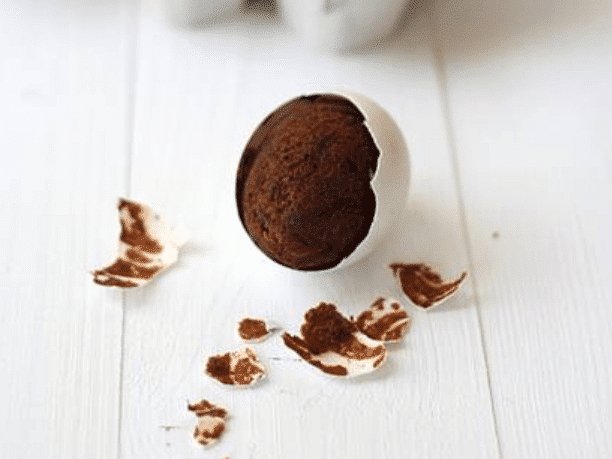 3 . Potted Plant Dessert – Watching everyone's faces when you serve this potted plant for dessert will be priceless!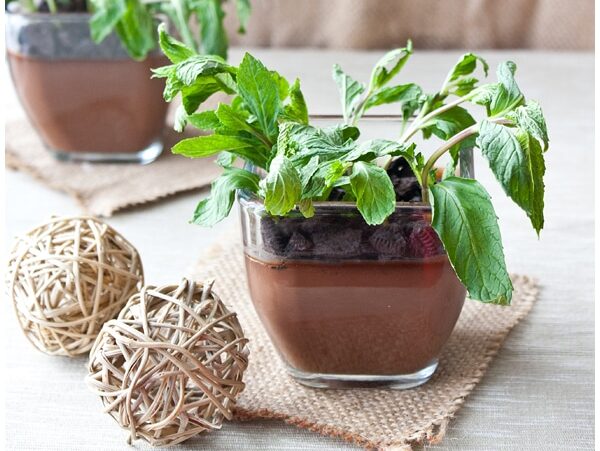 4 . Edible Worms – They may look disgusting, but you are sure to get a good laugh out of your loved ones with this surprise.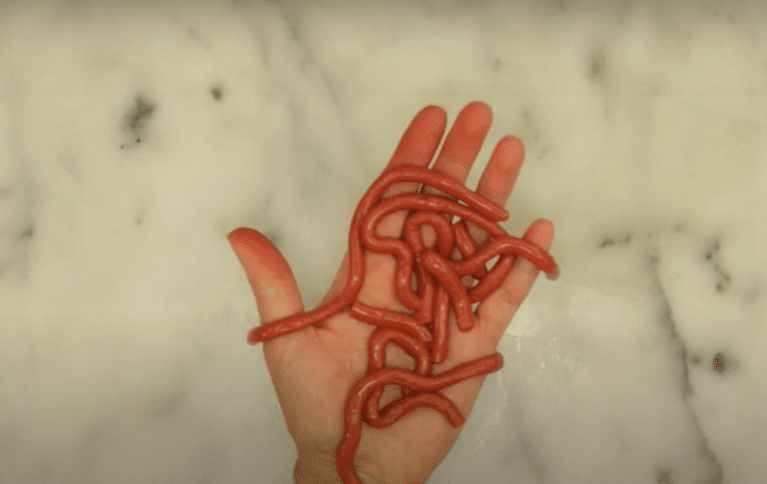 5 . Chocolate Bunny – This idea will thrill your family when they realize it is actually dessert filled with veggies! So pull out the chocolate and start pranking!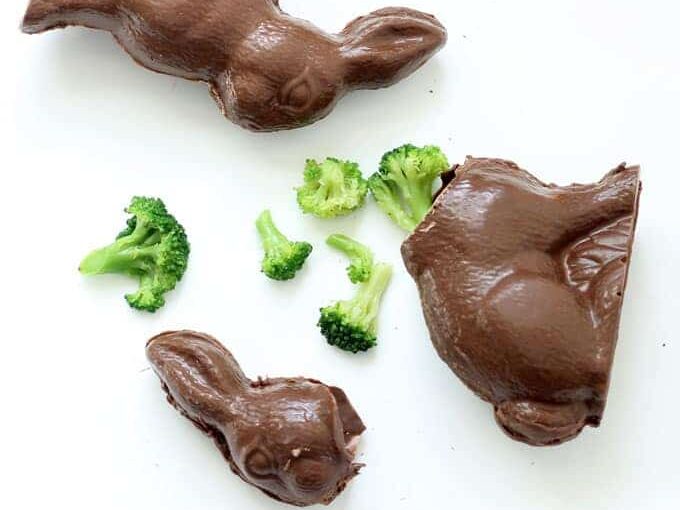 6 . Yogurt Egg – A yogurt egg will bring so many laughs on April Fools' morning!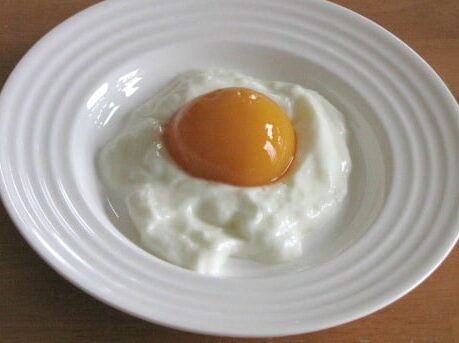 7 . Switched Up Fries – They may look average, but these are not your normal fries!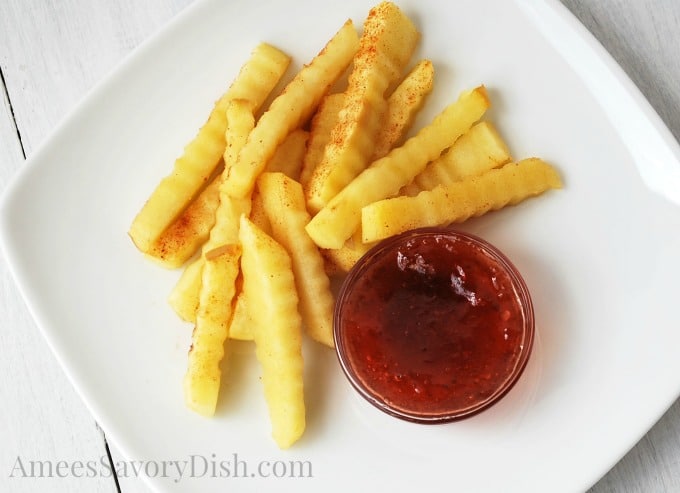 8 . Cookie Surprise – So funny and one of the greatest harmless April Fools' pranks.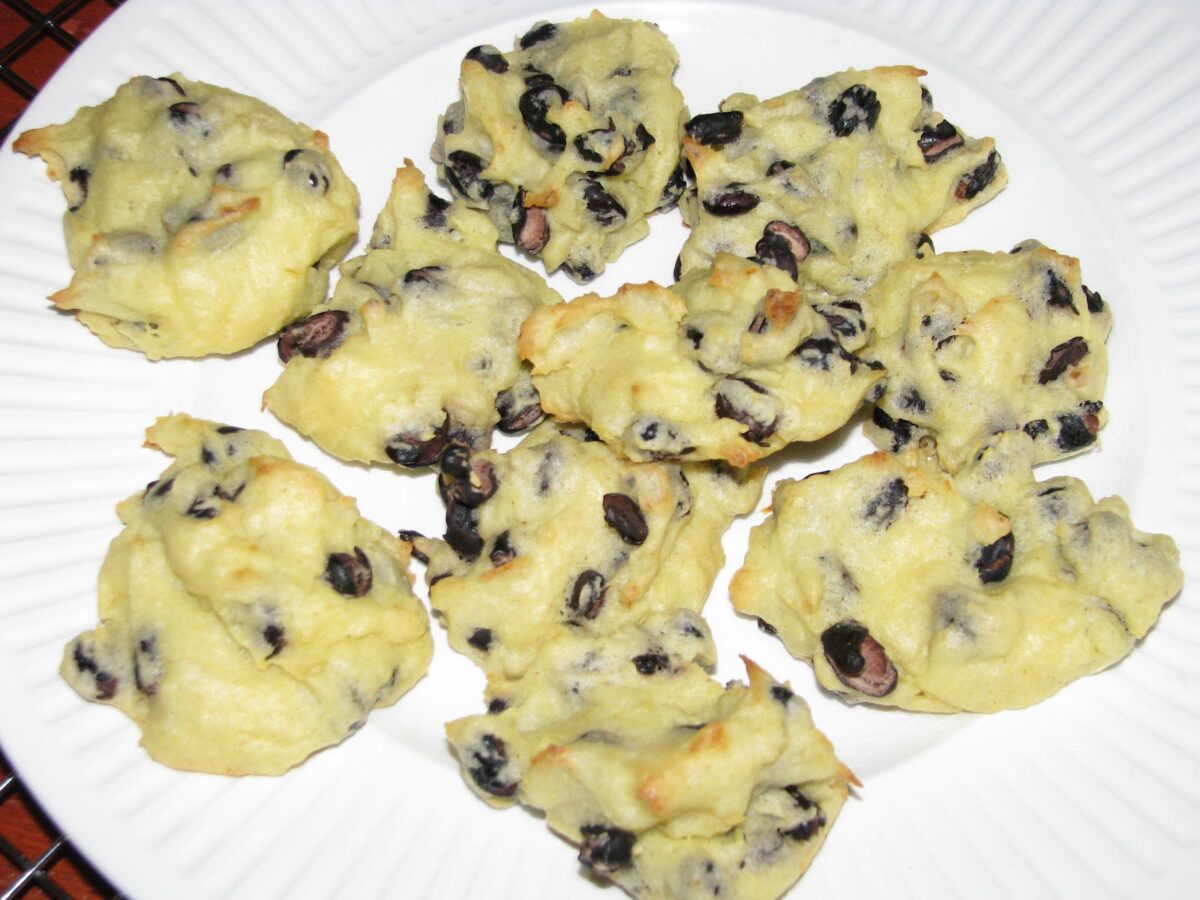 9 . Corn Dog Cake Pops – This is a crazy sweet but confusing cake pop for your April Fools' Day!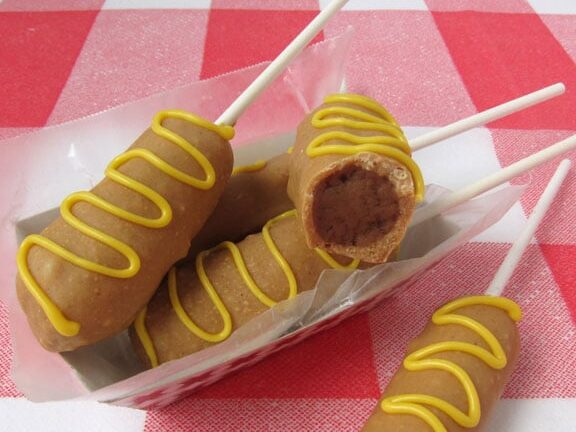 10 . Donut Delight – Another dinner shock that is not what it appears to be!
11 . Glass Potato Chips – It seems like the best tricks leave them wondering HOW you pulled it off. These chips are definitely a puzzling surprise.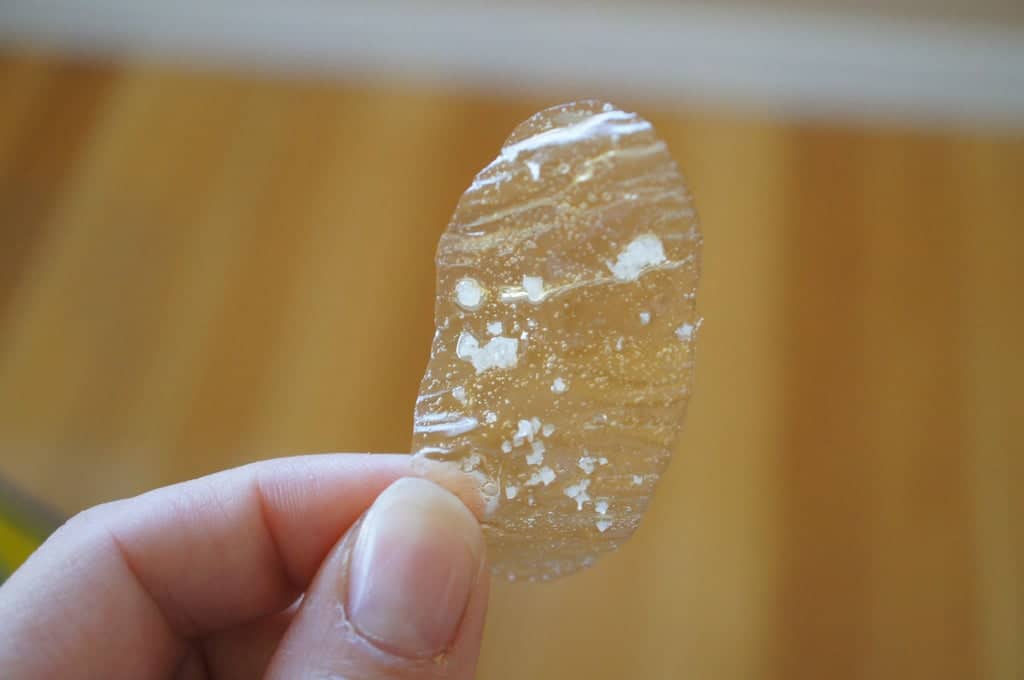 12 . Jell-o Juice – This is another classic that is an absolute must for your list of April Fools' Day pranks.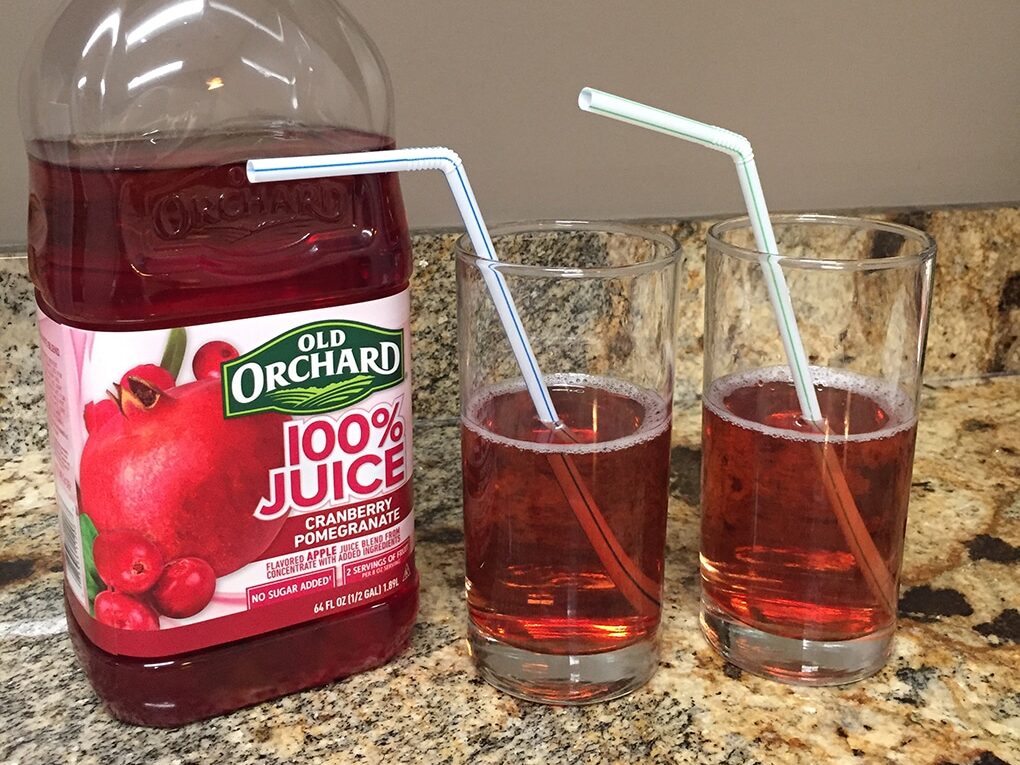 13 . Surprise Grilled Cheese – Silly food is the perfect choice for this crazy day.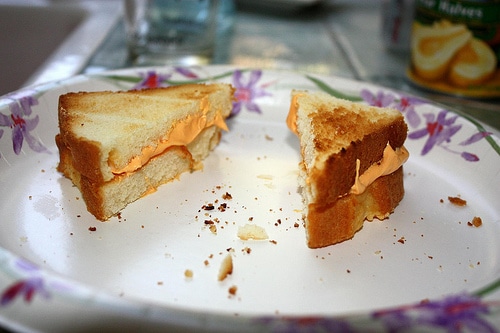 14 . "Meatloaf" Dinner – A plate full of mystery, which is so much fun!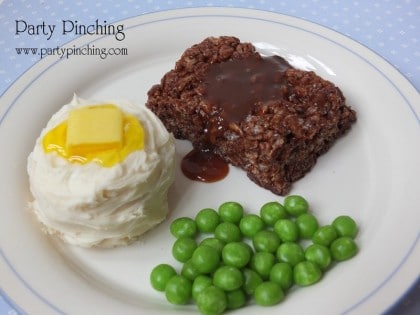 15 . Sushi Rolls – Sushi with a twist should be on everyone's plates this April Fools' Day!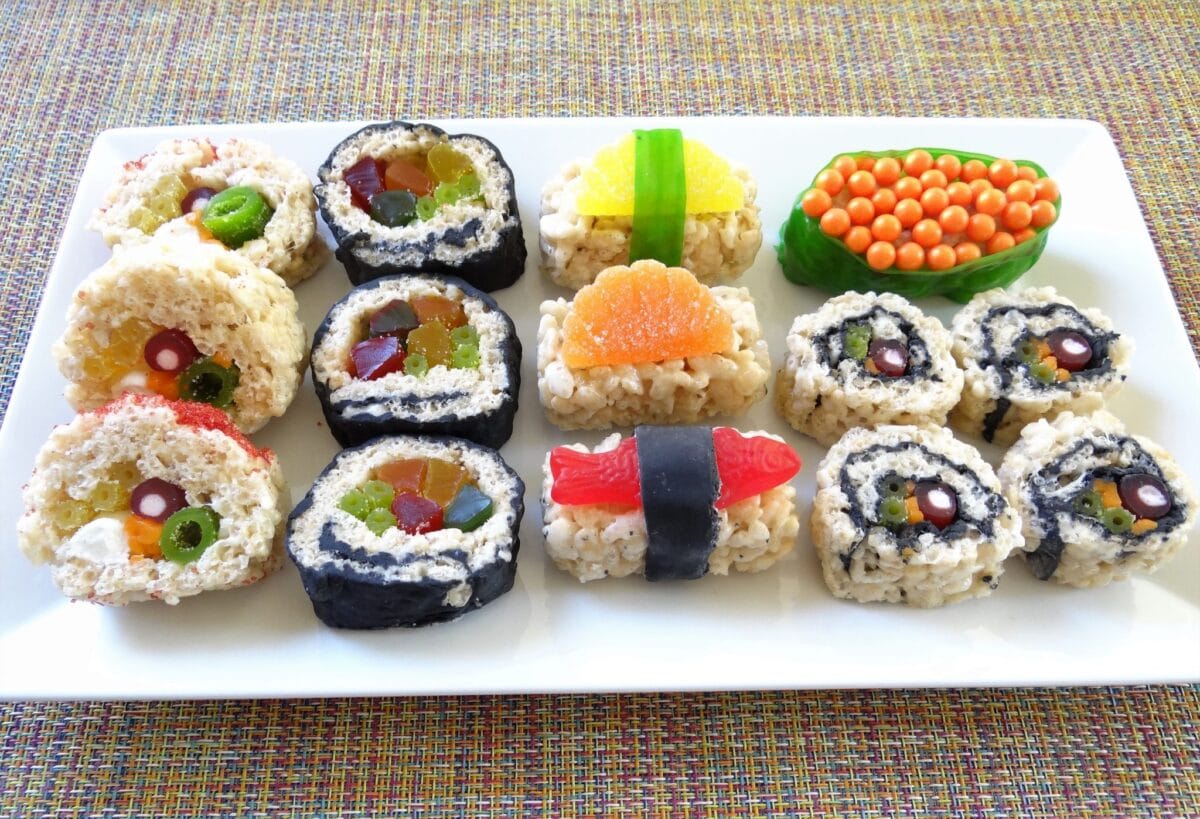 16 . Solid Milk – Solid milk is another great way to confuse your loved ones!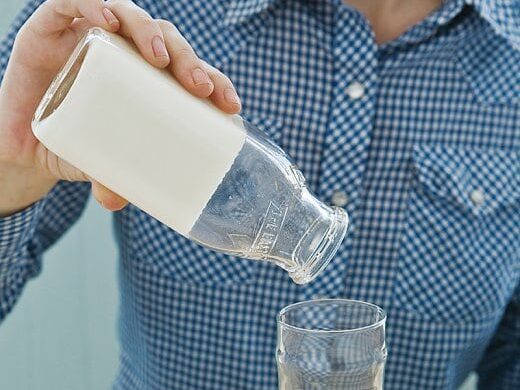 17 . Pizza Cake – Try making this sweet pizza-cake idea!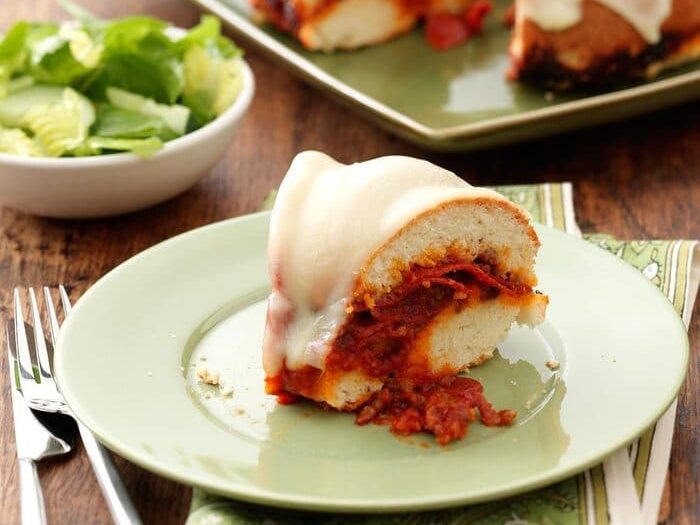 18 . Cupcake Corn – This post has a few cupcake options for some really good April Fools' pranks.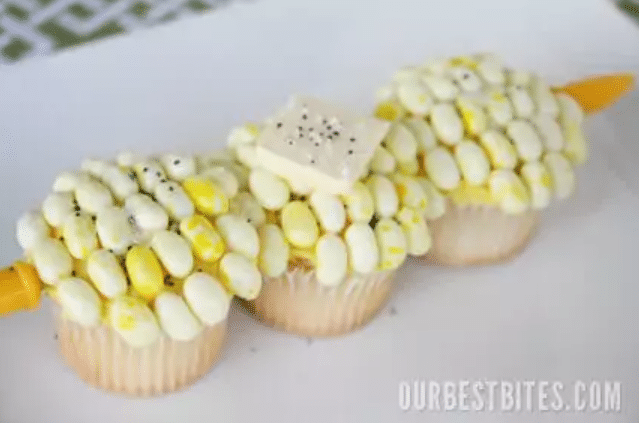 19 . Fake Veggies – No veggies will be found in this side dish, but so many giggles will be.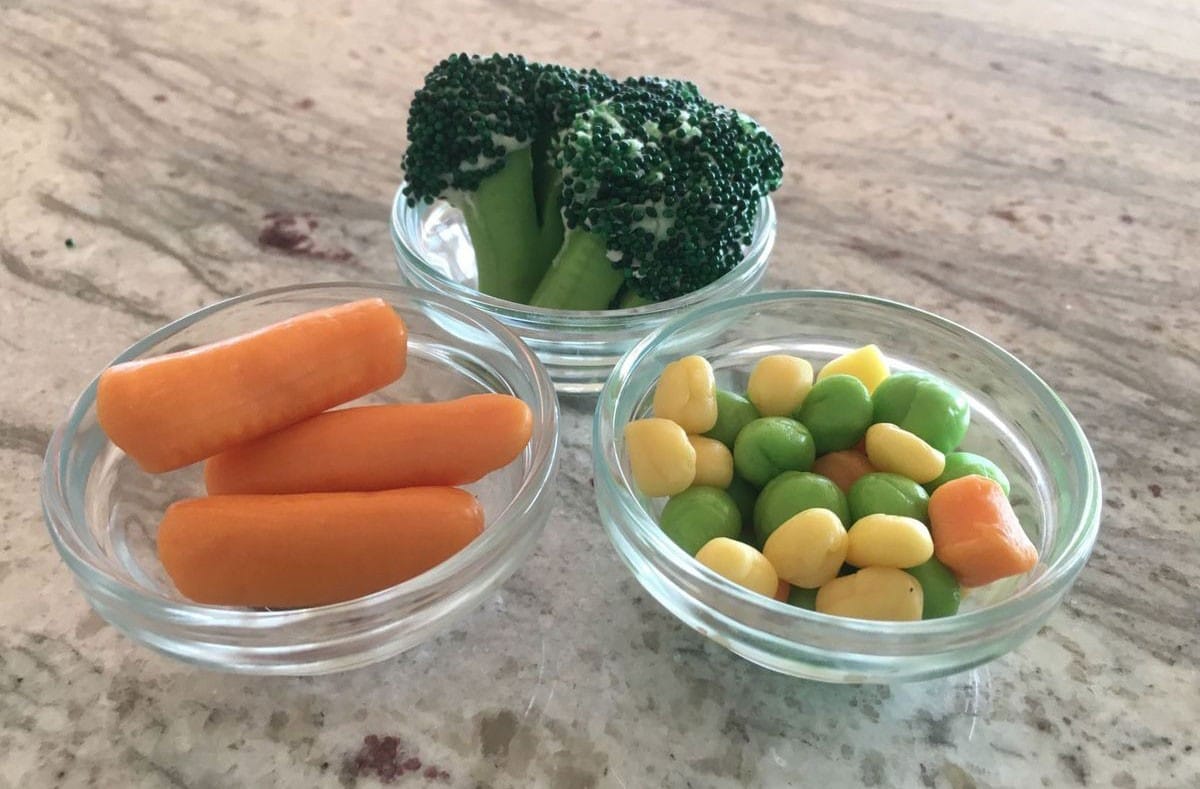 20 . Spilled Drink – This drink surprise will start someone's morning with a smile.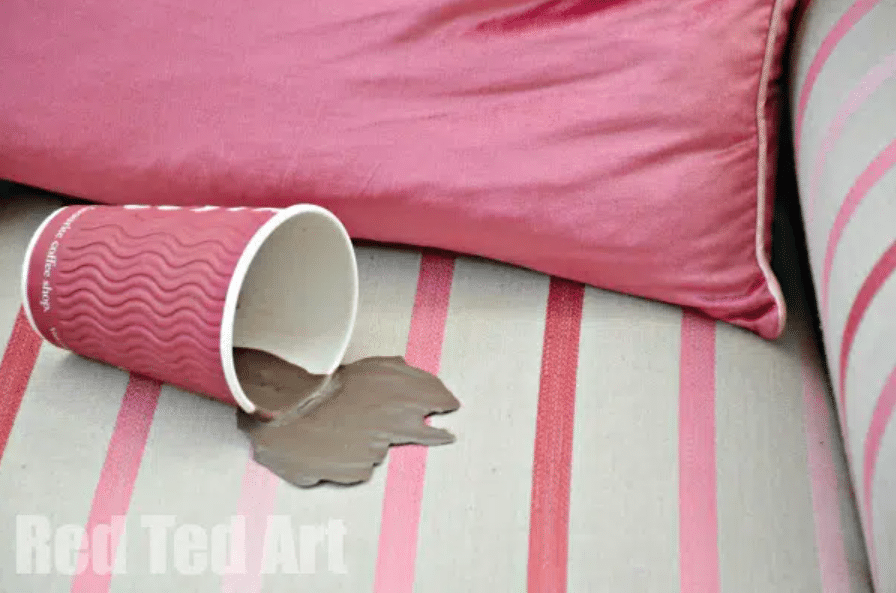 April Fools' Pranks for Kids
A good prank will leave your kiddos giggling and talking about it for months! But above all, it's a fun way to connect with your littles. So, get ready to take a peek at some seriously hilarious jokes to play on kids!
21 . Blue Bath – Your kids will love this colorful bath!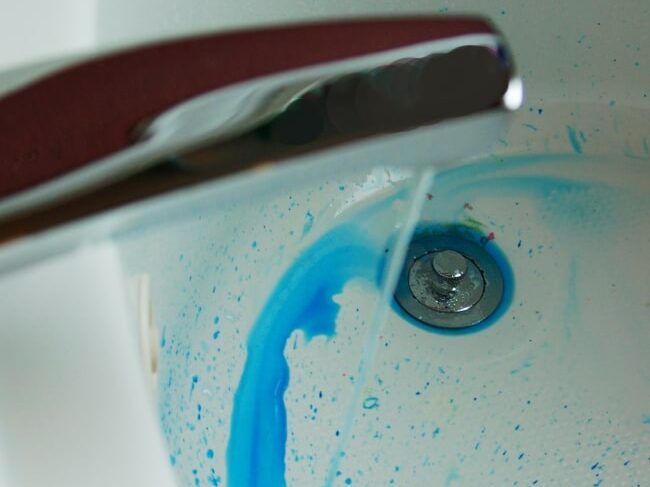 22 . Broccoli Pops – What will your family think of these broccoli pops?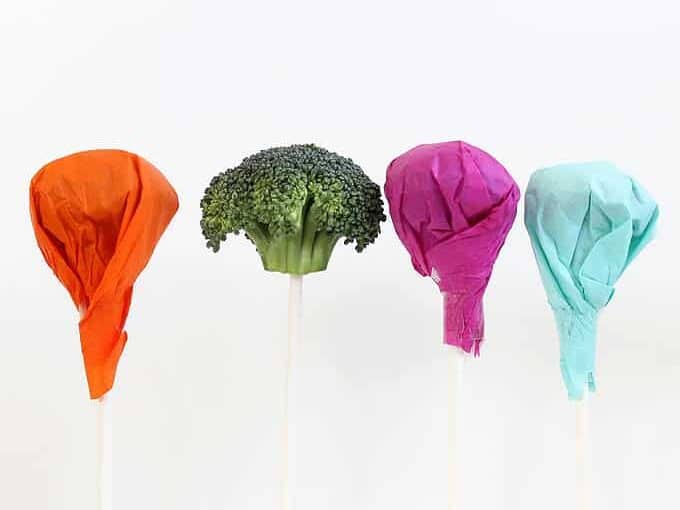 23 . Buggy Lunch – Give your kiddos a giggle at school when they pop open this lunch.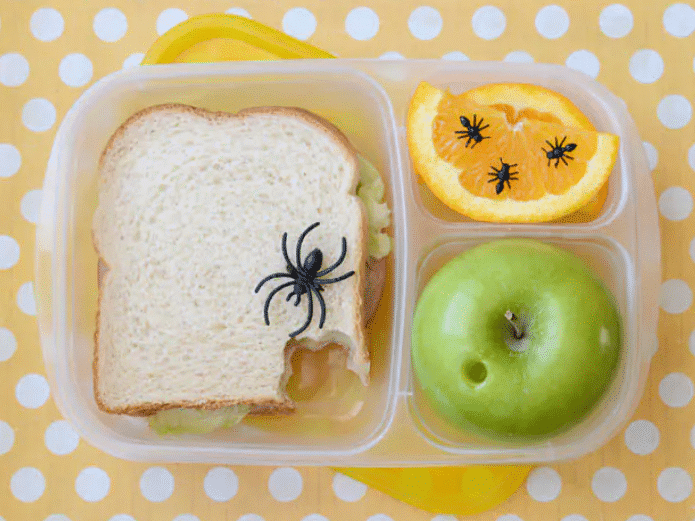 24 . Fools Cafe – Try this silly dinner surprise that everyone will love!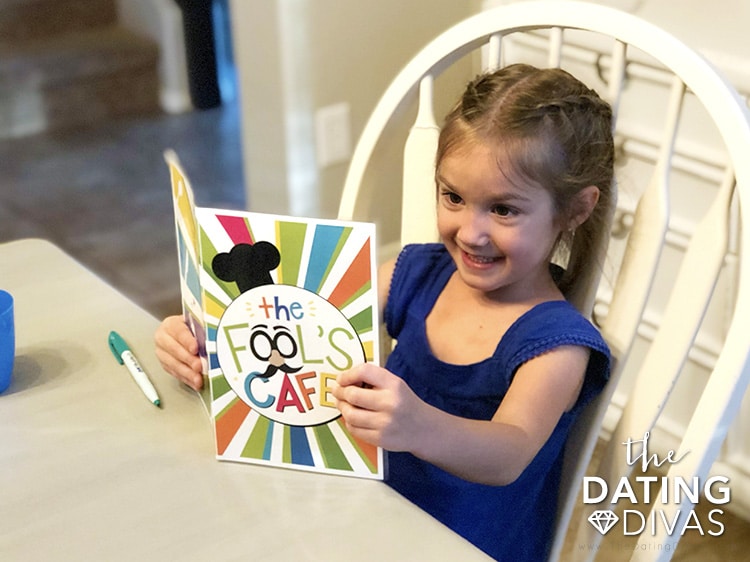 25 . Candy Mix-Up – This is a sweet and simple trick for your April Fools' Day.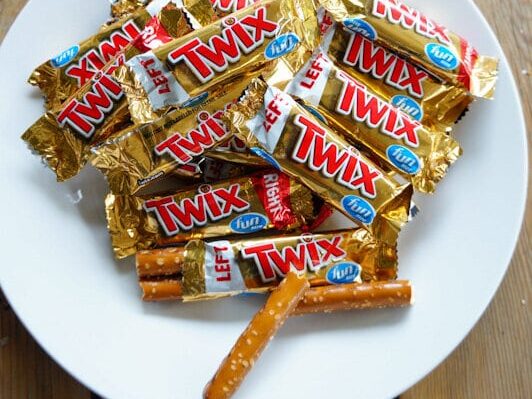 26 . Dollar Chase – How far will your kids chase this dollar before they figure out the trick?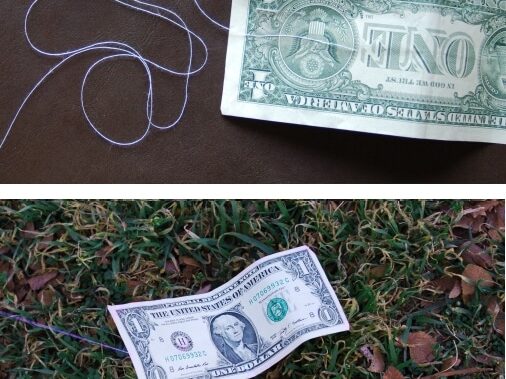 27 . Fun Fruit Can – The shock factor will be great with this can of surprises.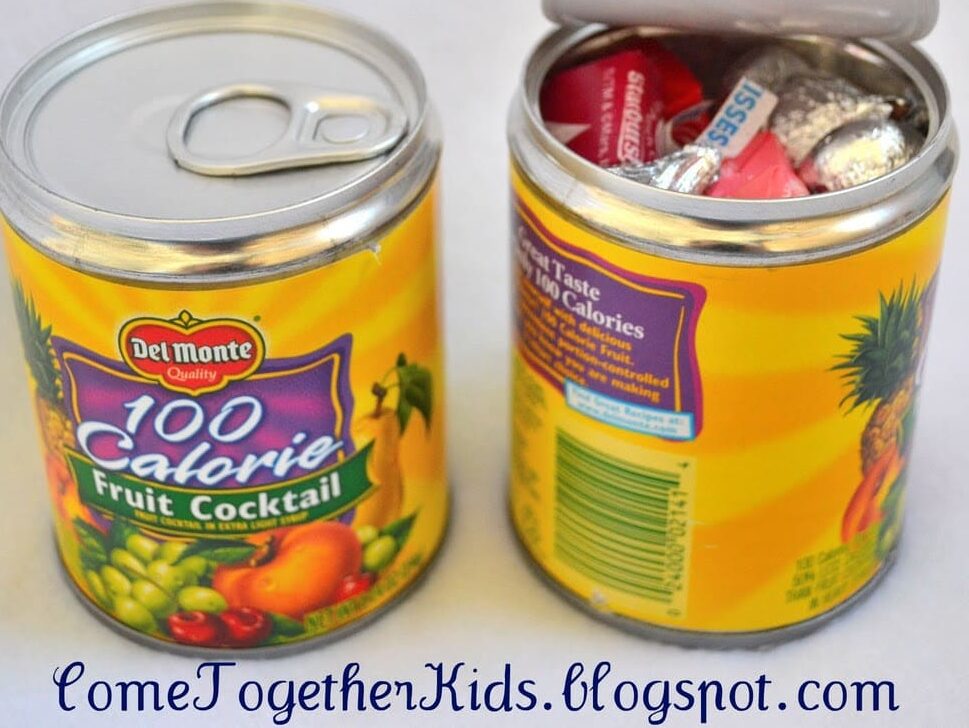 28 . Disappearing Ink – Your kiddos will be shocked when they get a splash of this ink on their shirts.

29 . Tot Lunch – Trick your big kids with this silly lunch.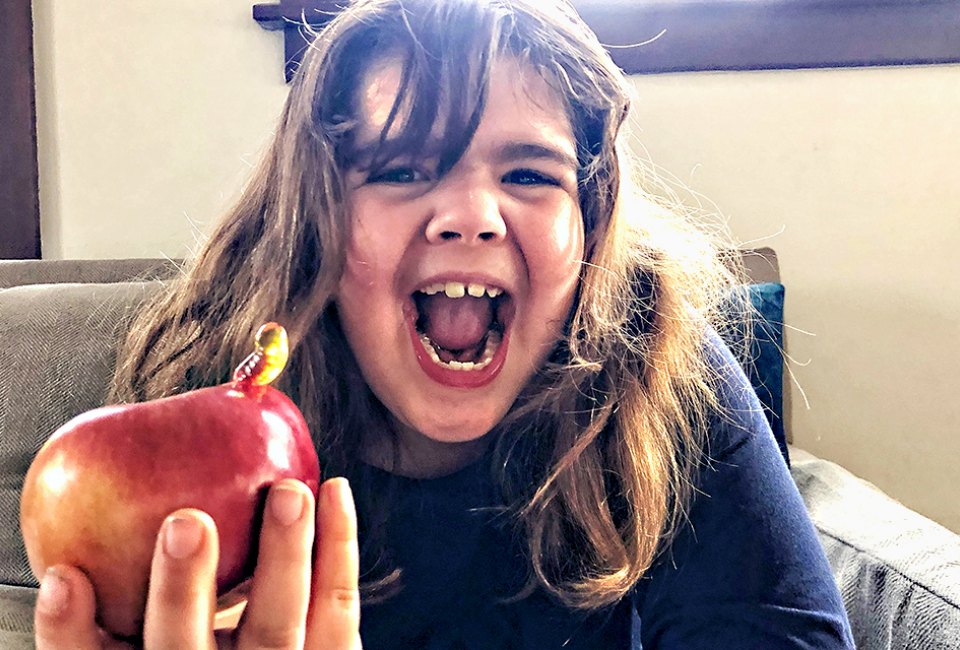 30 . Sauce Squirt – Who will you fool with this sauce squirt trick?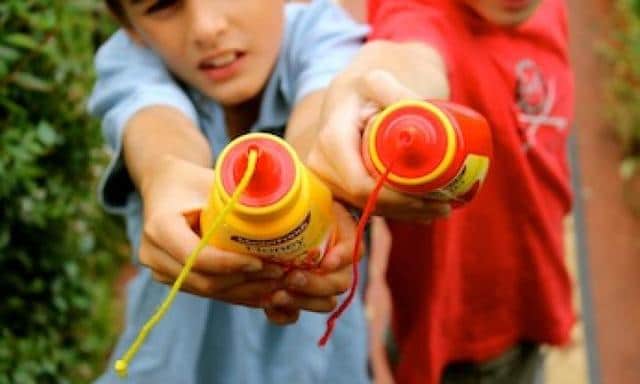 31 . Marshmallow Picking – What will your kiddos think of this marshmallow prank?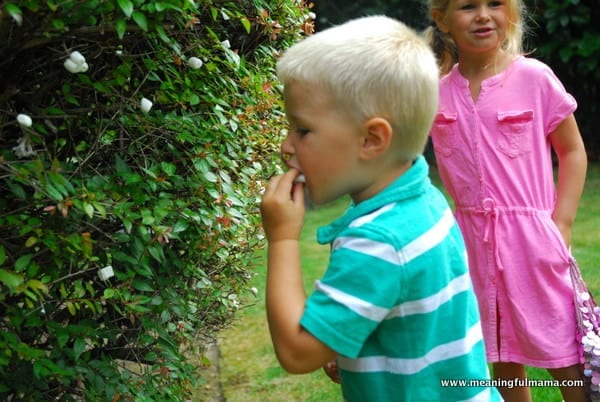 32 . Shoes Everywhere – Shoes, shoes all around! This is another funny, unexpected way to shock your kids!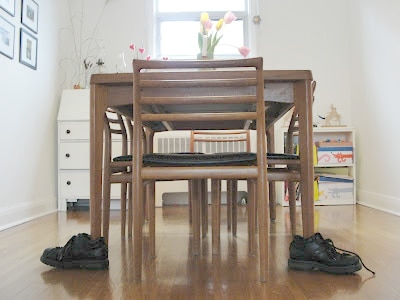 33 . Googly Eye Lunch – Pack your kiddos a googly, giggly lunch with so many eyes staring back at them.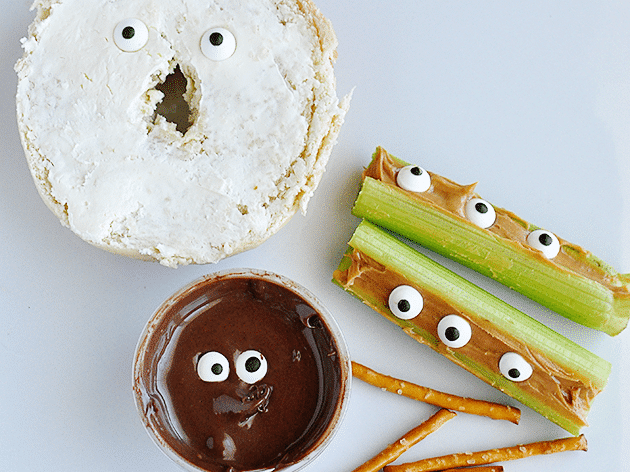 34 . Mustache Surprise – Make their first look in the mirror the first prank of the day.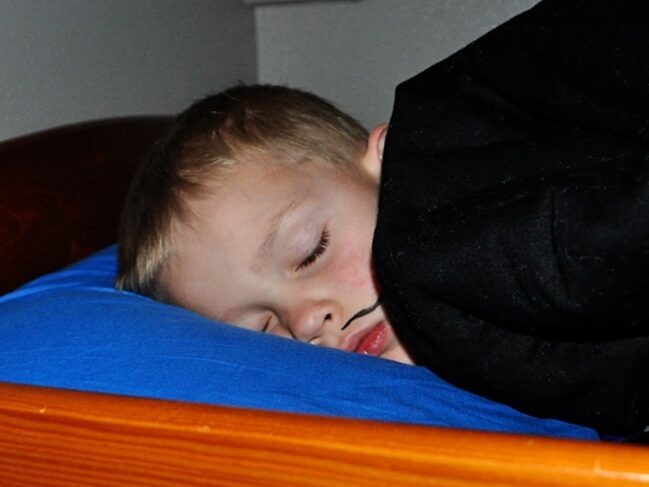 35 . Upside-Down Home – Flip your house upside down to confuse your kiddos!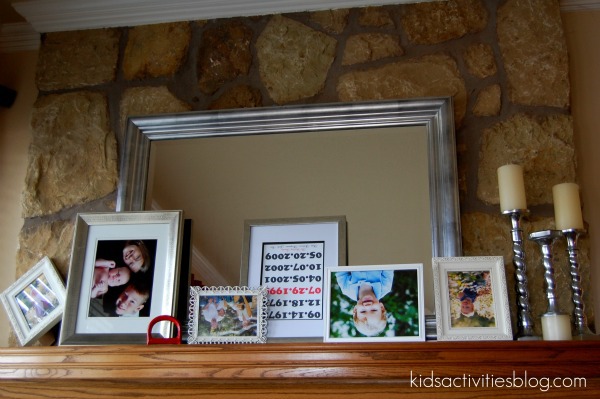 April Fool's Pranks for Your Spouse
Finally, let's take a look at some sneaky ideas for your sweetheart! These ideas are a great opportunity to be playful with the one you love the most, and what could be more fun than that? Keep scrolling and jot down some fun ideas that will help you enjoy a good laugh together.
36 . Spider Shock – You may want to get this creepy April Fools' prank on video!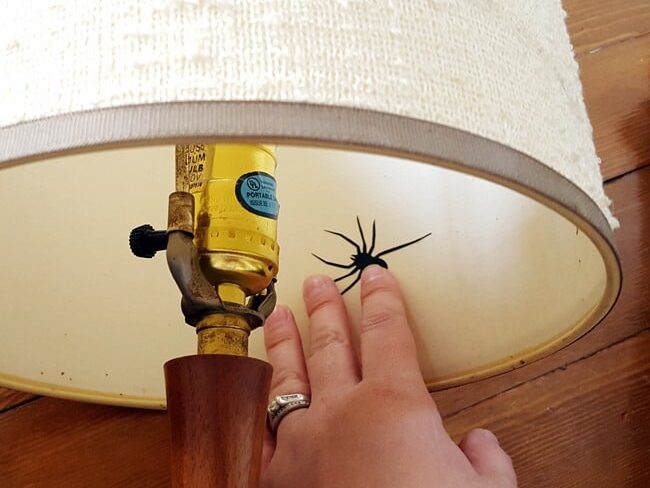 37 . April Fools' Date Night – Dedicate your entire date night to April Fools' Day.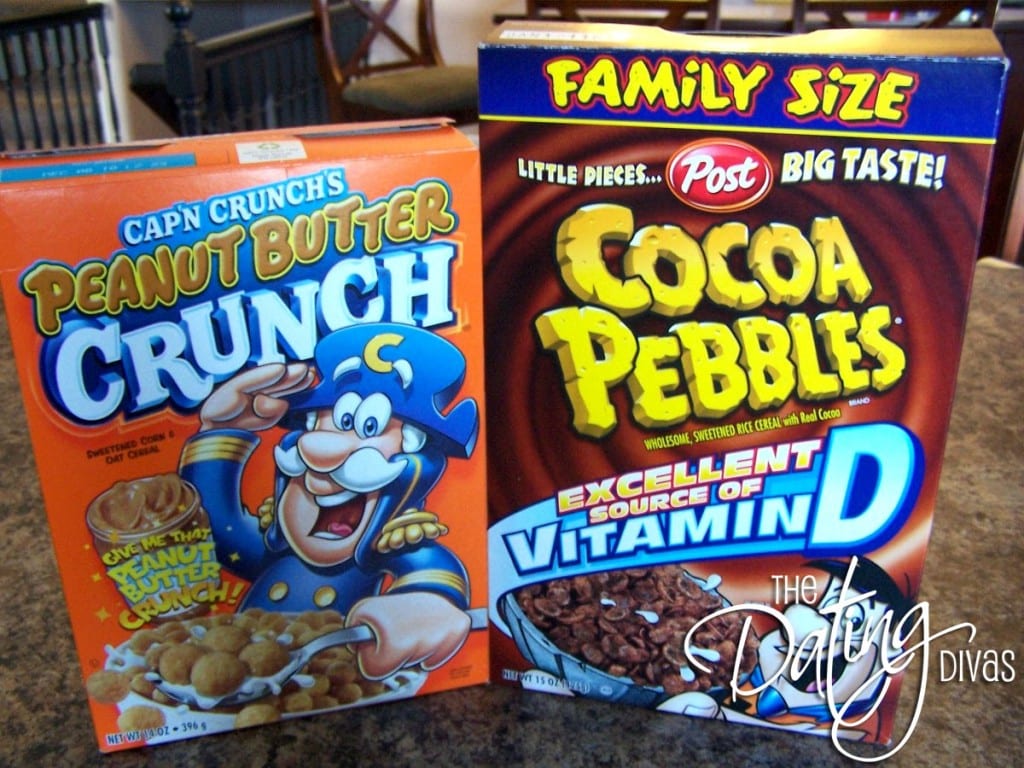 38 . Spilled Polish – This prank may scare your spouse at first, but it is sure to leave them laughing.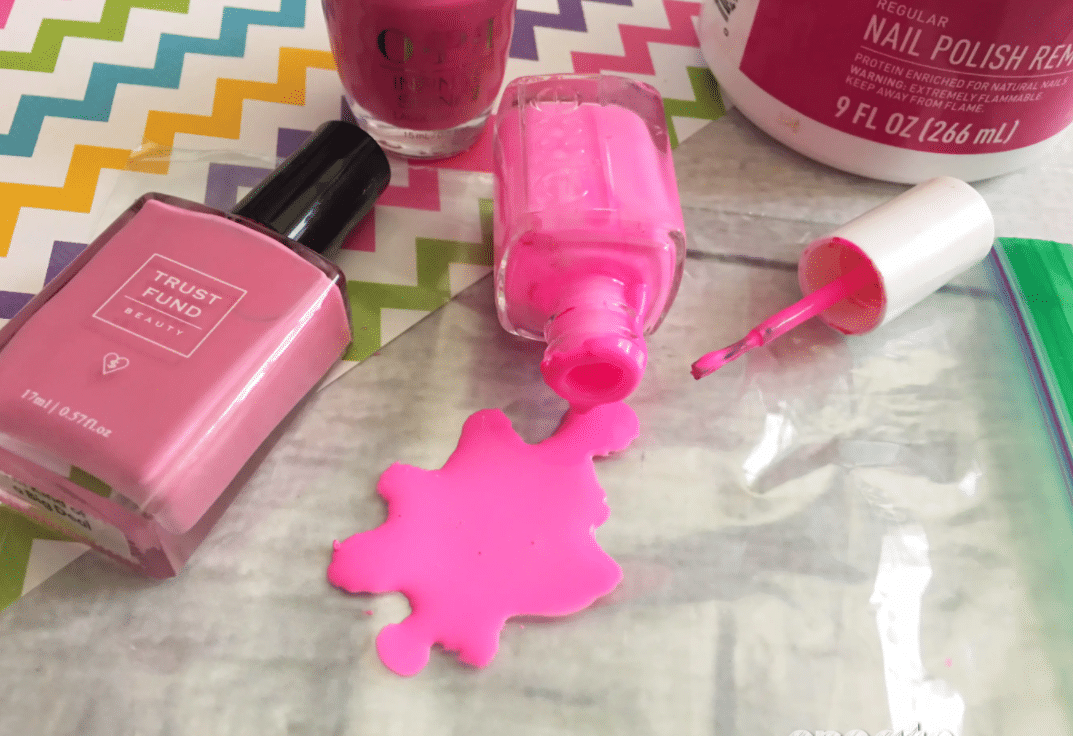 39 . Wrapped Car – Yikes! Does your honey love their car!? This prank may be a heart-stopper for a moment or two.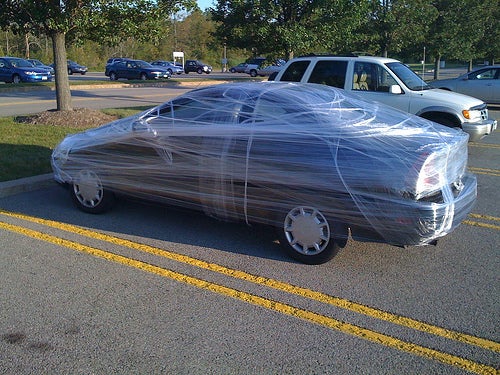 40 . For Sale – The calls will start flooding into your spouse's phone with this silly prank.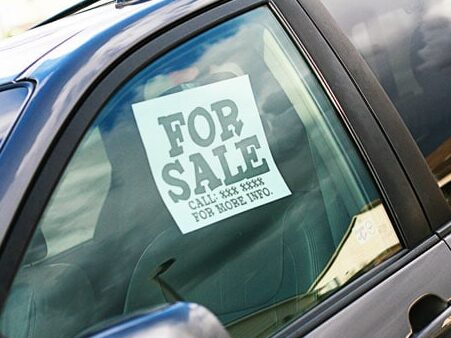 41 . Googly Eyes Everywhere – Cover your home with googly eyes for a harmless prank.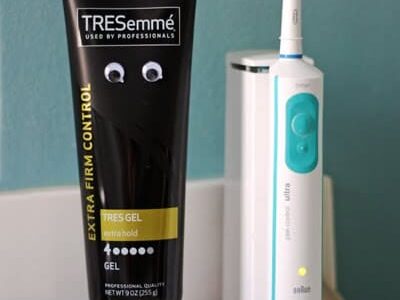 42 . Edible Soap – A squeaky clean surprise for your April Fools' Day.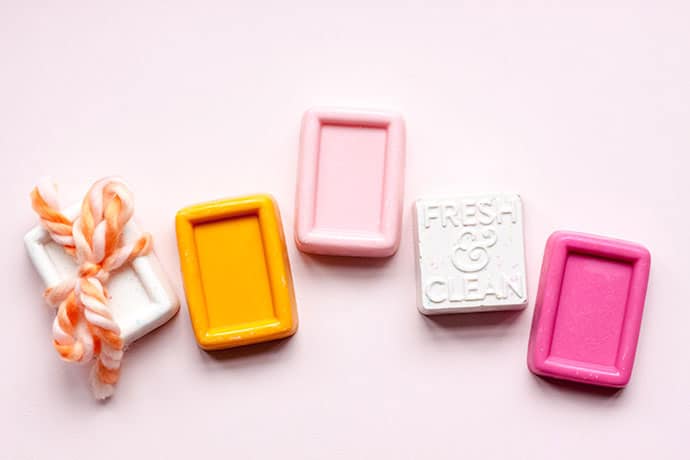 43 . "Ice" Water – Let your kids help out with this sly trick.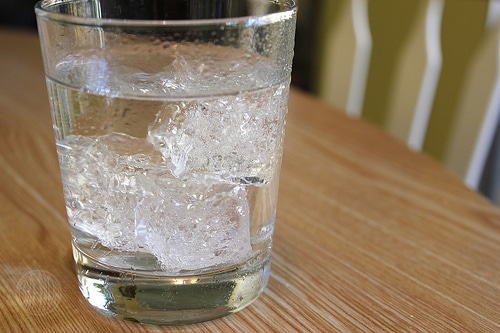 44 . Colored Tooth Brush – This prank will leave them smiling … in color!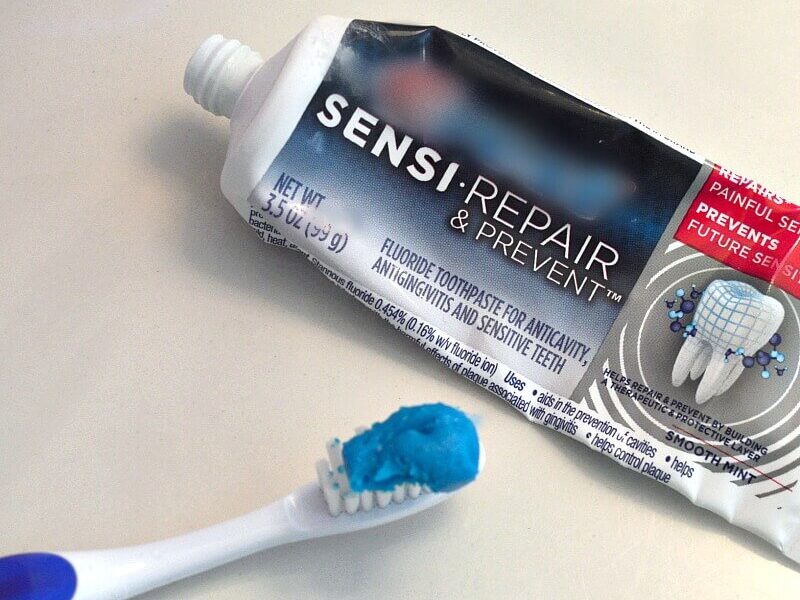 45 . M&M Dispenser – A sweet trick for your sweetie.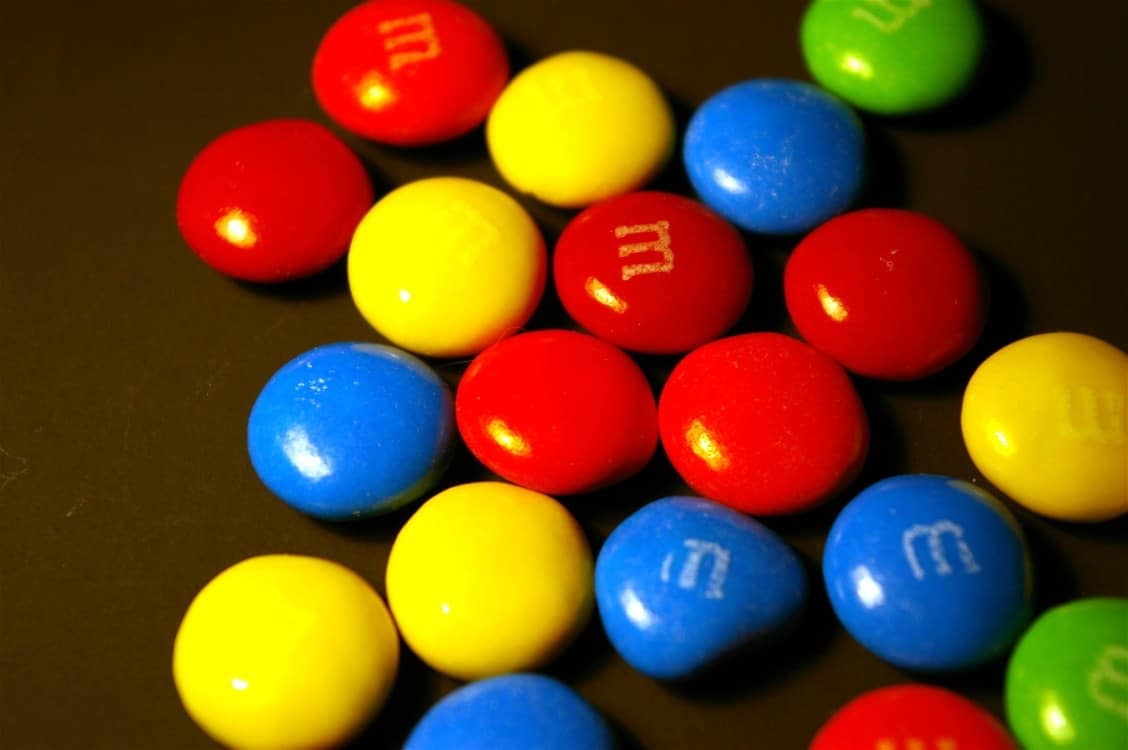 46 . Splattered Milk – Will your spouse cry over this spilled milk?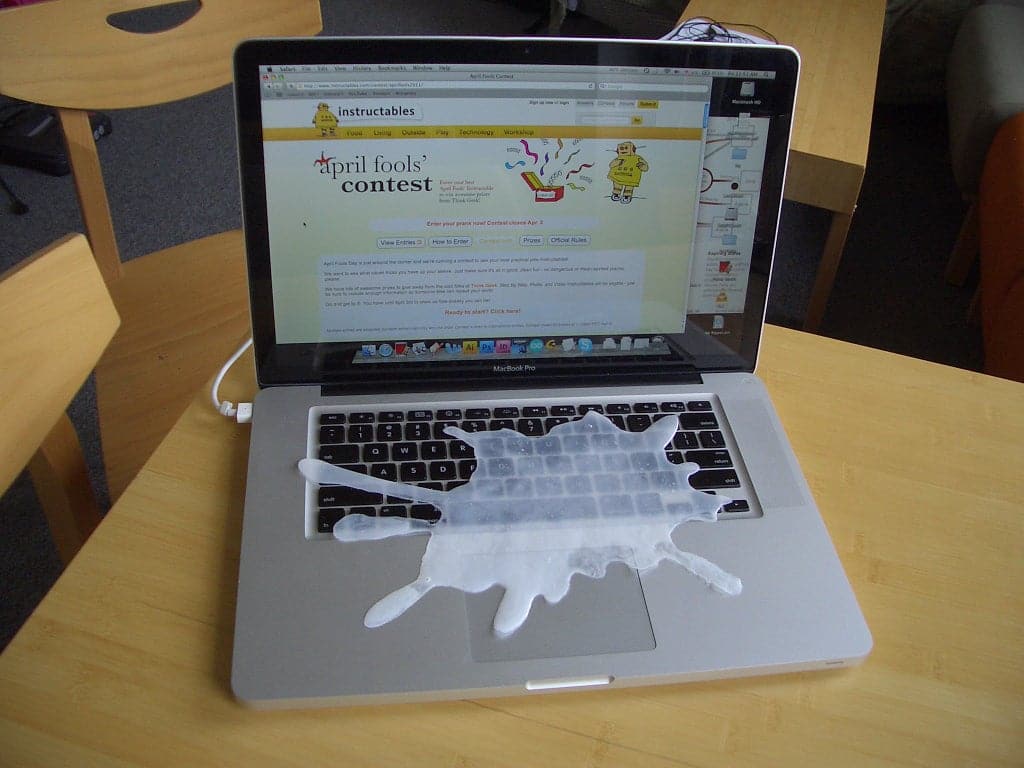 47 . Remote Blunder – Why on earth will the remote not work?!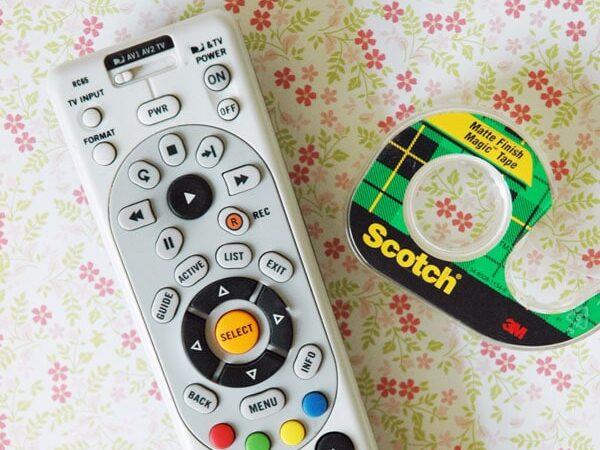 48 . Duck Tape T.P. – This prank won't fool anyone for long, but they will smile over the switch-up!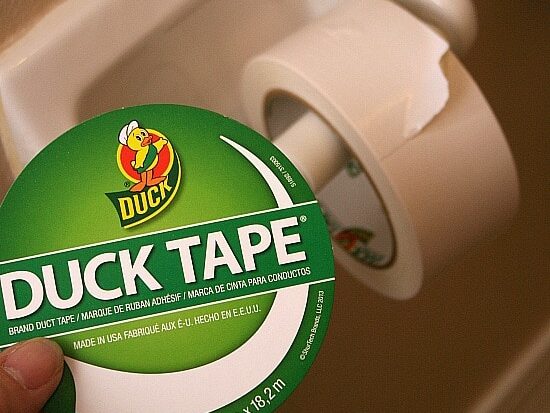 49 . "Special Outfit" – Tell your spouse that you will meet them in the bedroom for this prank.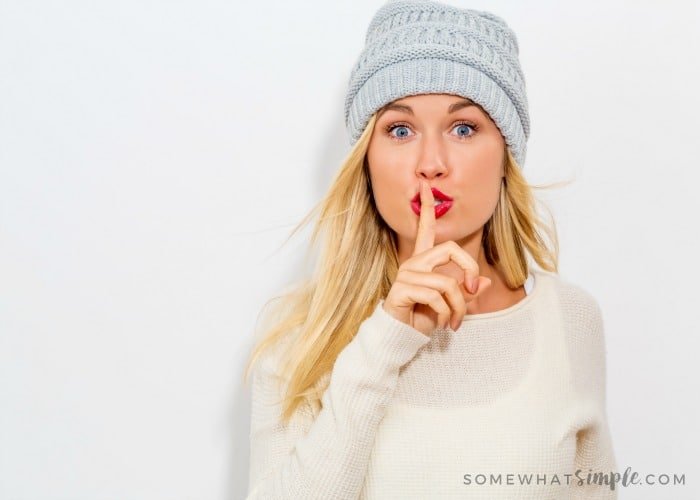 50 . Silly Toilet Paper – Leave your spouse a silly toilet-paper message.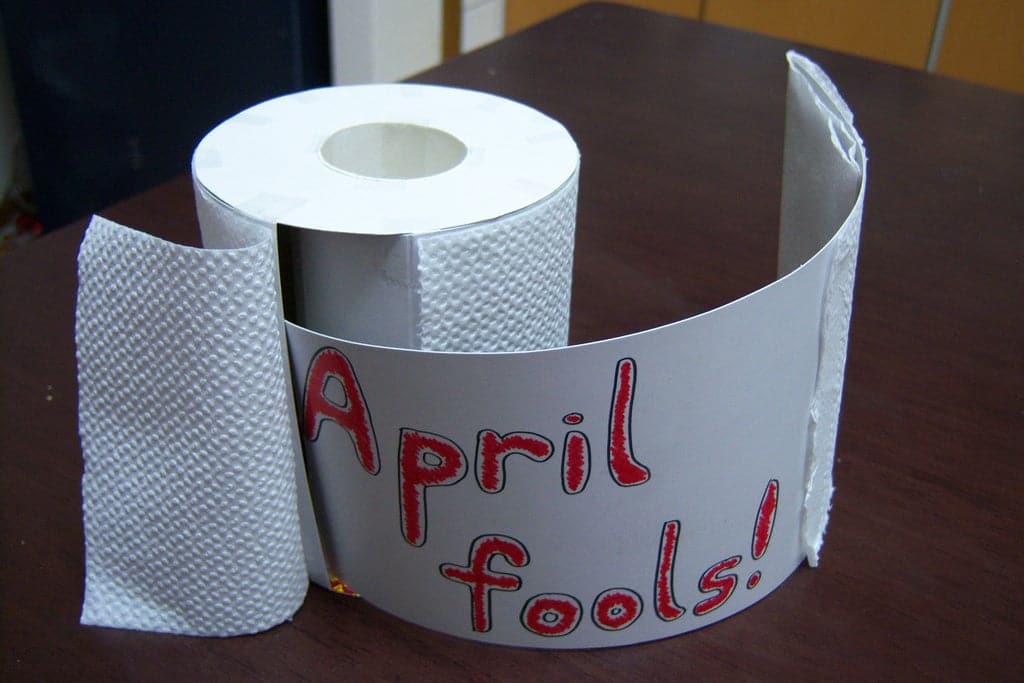 Are you having as hard of a time as we are at picking which pranks to pull together this April 1st!?! We love these prank ideas and hope that you do as well!
Looking for even MORE April Fools' Day fun? Be sure to check out this amazing post—Hilarious April Fools' Ideas and 50 More April Fools' Pranks!!