Festive Easter Quotes & Sayings
Easter quotes are a great way to get in the spirit of the holiday! They are perfect for posting, reading aloud, or hanging as decoration. Plus, a great Easter saying can make you feel joyful, inspired, or awed!
So, we rounded up all different kinds of Easter sayings so you can have them all in one place. We have everything from Easter quotes that are religious to Easter quotes that are funny! So read through and find your favorites!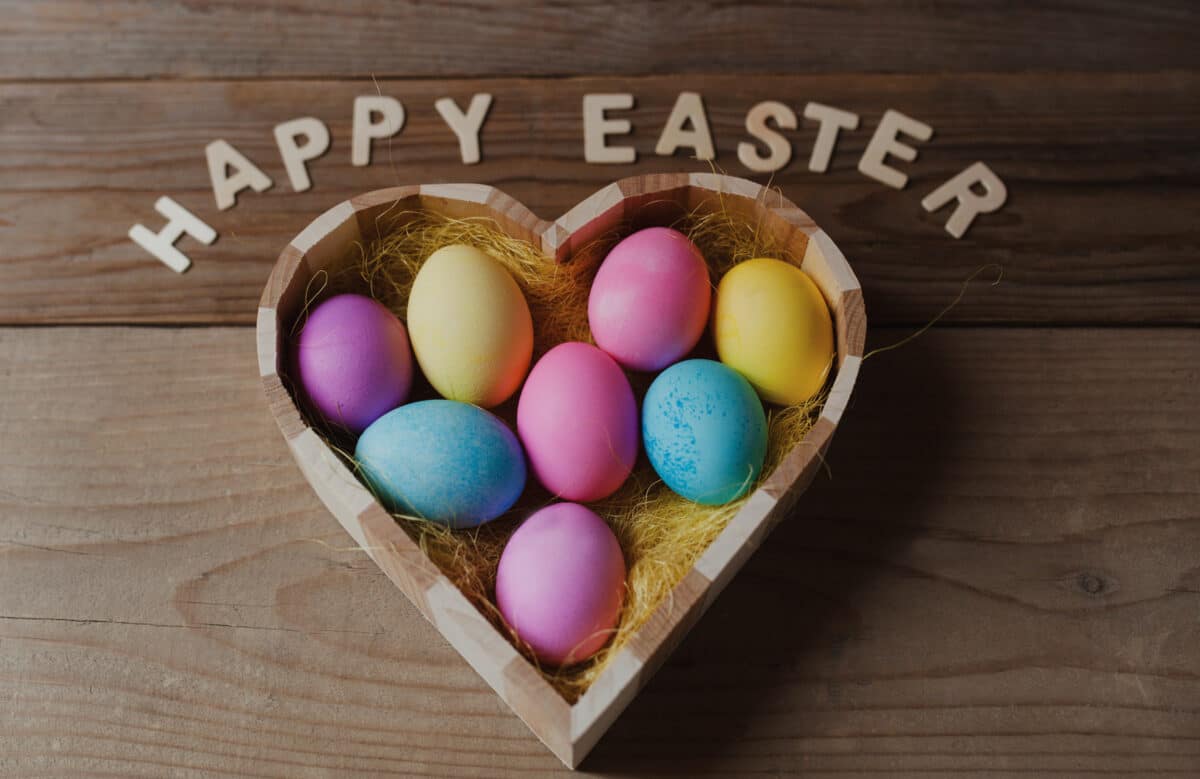 Disclaimer: This post contains affiliate links. To learn more about them, click here.
Table of Contents
Happy Easter Quotes
These happy Easter quotes will leave you feeling just that–happy! So if you want to fill yourself with all those special feelings of Easter, read on!
"Easter is meant to be a symbol of hope, renewal, and new life." – Janine di Giovanni
"Easter spells out beauty, the rare beauty of new life." – S.D. Gordon
"Easter is joy, hope, love, and renewal. Easter is proof that we can begin again." – Richelle E. Goodrich
"The very first Easter taught us this: that life never ends and love never dies." – Kate McGahan
"That is one good thing about this world… there are always sure to be more springs." – L.M. Montgomery
"No winter lasts forever; no spring skips its turn." – Hal Borland
"The great gift of Easter is hope." – Basil Hume
"If Easter says anything to us today, it says this: You can put truth in a grave, but it won't stay there. You can nail it to a cross, wrap it in winding sheets and shut it up in a tomb, but it will rise!" – Clarence W. Hall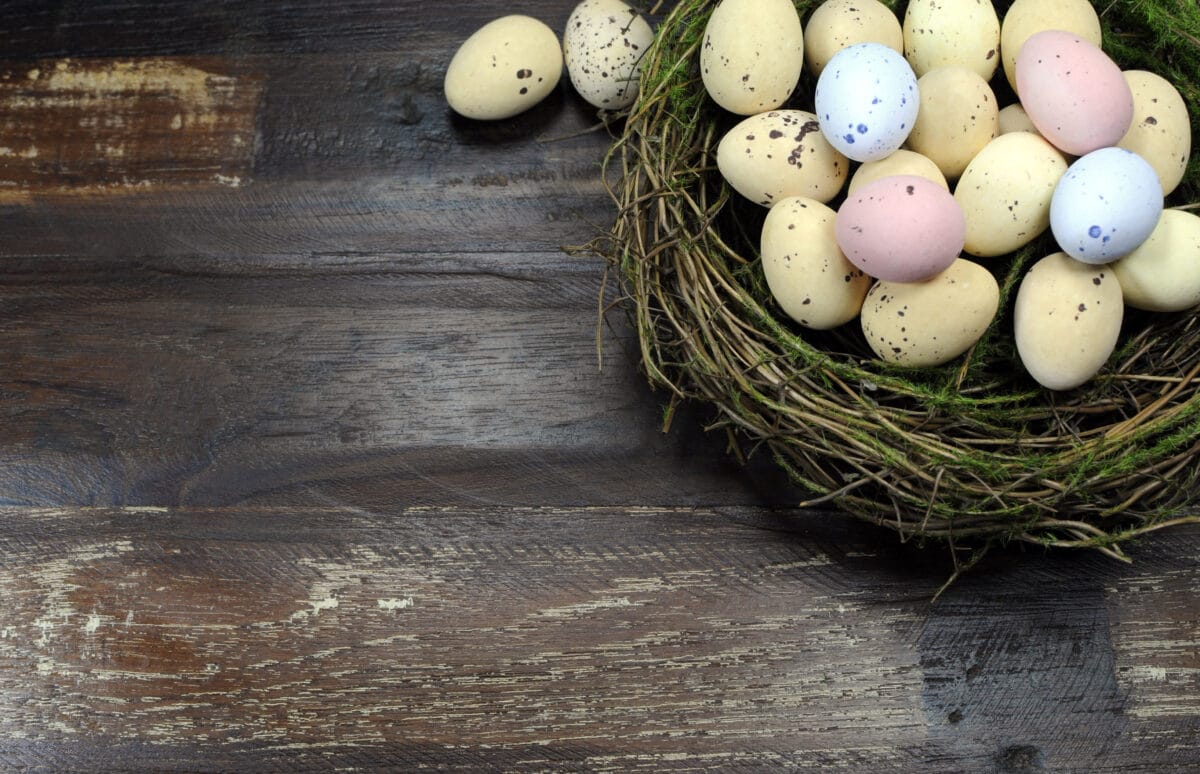 "To plant a garden is to believe in tomorrow." – Audrey Hepburn
"The resurrection gives my life meaning and direction, and the opportunity to start over, no matter what my circumstances." – Robert Flatt
"Easter is…Joining in a birdsong, Eying an early sunrise, Smelling yellow daffodils, Unbolting windows and doors, Skipping through meadows, Cuddling newborns, Hoping, believing, Reviving spent life, Inhaling fresh air, Sprinkling seeds along furrows, Tracking in the mud. Easter is the soul's first taste of spring." – Richelle E. Goodrich
"Our Lord has written the promise of resurrection, not in books alone, but in every leaf in springtime." – Martin Luther King Jr.
"With the coming of spring, I am calm again." – Gustav Mahler
"A man who was completely innocent, offered himself as a sacrifice for the good of others, including his enemies, and became the ransom of the world. It was a perfect act." – Mahatma Gandhi
"The story of Easter is the story of God's wonderful window of divine surprise." – Carl Knudsen
"For I remember it is Easter morn, and life and love and peace are all new born." – Alice Freeman Palmer
Easter Quotes from the Bible
There is no better place to find Easter quotes than the bible. Below you will find Easter bible passages that can be used as Easter quotes to fill you with hope and joy!
"…Why seek ye the living among the dead?… He is not here, but is risen…" – Luke 24:5–6
"2 And they found the stone rolled away from the sepulchre. 3 And they entered in, and found not the body of the Lord Jesus." – Luke 24:2-3
"Jesus saith unto him, Thomas, because thou hast seen me, thou hast believed: blessed are they that have not seen, and yet have believed." – John 20:29
"For as in Adam all die, even so in Christ shall all be made alive." – 1 Corinthians 15:22
"3 And they entered in, and found not the body of the Lord Jesus. 4 And it came to pass, as they were much perplexed thereabout, behold, two men stood by them in shining garments:" – Luke 24:3–4
"But these are written, that ye might believe that Jesus is the Christ, the Son of God; and that believing ye might have life through his name." – John 20:31
"These things I have spoken unto you, that in me ye might have peace. In the world ye shall have tribulation: but be of good cheer; I have overcome the world." – John 16:33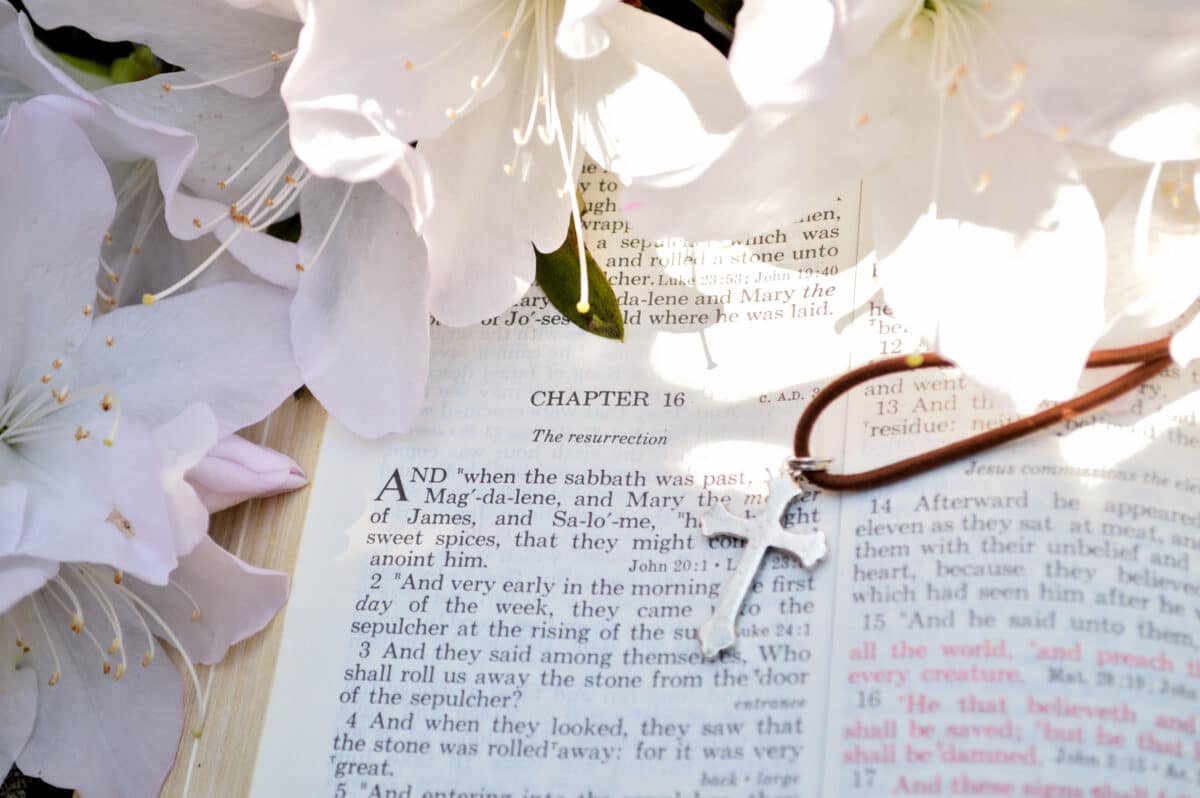 "Yet a little while, and the world seeth me no more; but ye see me: because I live, ye shall live also." – John 14:1
"25 Jesus said unto her, I am the resurrection, and the life: he that believeth in me, though he were dead, yet shall he live: 26 And whosoever liveth and believeth in me shall never die. Believest thou this?" – John 11:25-26
"3 Blessed be the God and Father of our Lord Jesus Christ, which according to his abundant mercy hath begotten us again unto a lively hope by the resurrection of Jesus Christ from the dead," – 1 Peter 1:3
"For God so loved the world that he gave his one and only Son, that whoever believes in him shall not perish but have eternal life." – John 3:16
"That if thou shalt confess with thy mouth the Lord Jesus, and shalt believe in thine heart that God hath raised him from the dead, thou shalt be saved." – Romans 10:9
"Jesus answered, 'I am the way and the truth and the life. No one comes to the Father except through me." – John 14:6
Easter Quotes that are Religious
There's nothing quite like Easter quotes that are religious. They seem to hit you right where you need it. So check out these religious Easter quotes we collected–they are particularly inspiring!
"On Easter Sunday we celebrate the most long-awaited and glorious event in the history of the world. It is the day that changed everything. On that day, my life changed. Your life changed. The destiny of all God's children changed. When I think of what the Savior did for us leading up to that first Easter Sunday, I want to lift up my voice and shout praises to the Most High God and His Son, Jesus Christ! The gates of heaven are unlocked! The windows of heaven are opened! Today and forevermore, God's grace is available to all." – Elder Dieter F. Uchtdorf
"On Easter Day the veil between time and eternity thins to gossamer." – Douglas Horton
"So today we celebrate the gift of victory over every fall we have ever experienced, every sorrow we have ever known, every discouragement we have ever had, every fear we have ever faced-to say nothing of our resurrection from death and forgiveness for our sins. That victory is available to us because of events that transpired on a weekend precisely like this nearly two millennia ago in Jerusalem." – Elder Jeffrey R. Holland
"Do not abandon yourselves to despair. We are the Easter people and hallelujah is our song." – Pope John Paul II
"Of all the victories in the chronicles of humanity, none is so great, none so universal in its effects, none so everlasting in its consequences as the victory of the crucified Lord, who came forth from the tomb that first Easter morning…" – Gordon B. Hinckley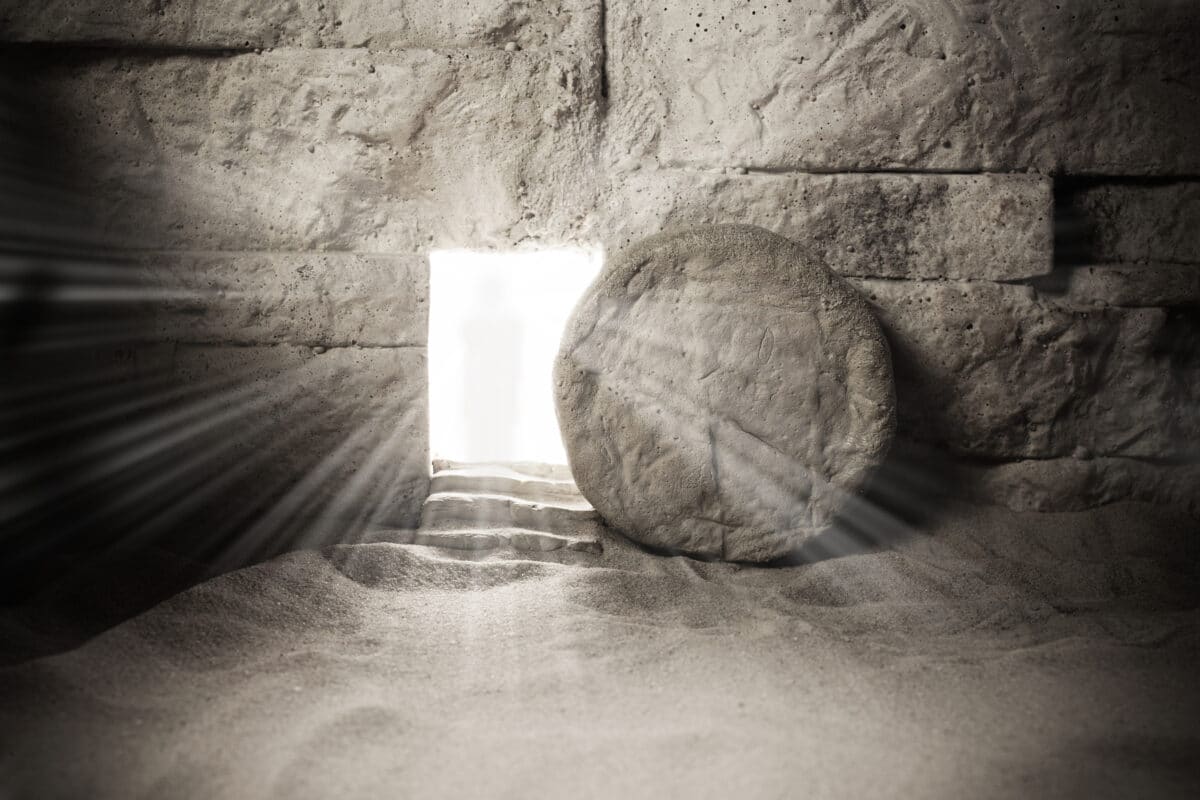 "Easter was when hope in person surprised the whole world by coming forward from the future into the present." – N.T. Wright
"The victory was sealed at an empty tomb. Therefore, we must remember that the remaining battles are victory concluding, not victory in question." – Craig D. Lounsbrough
"The gifts of the Master are these: freedom, life, hope, new direction, transformation, and intimacy with God. If the cross was the end of the story, we would have no hope. But the cross isn't the end. Jesus didn't escape from death; he conquered it and opened the way to heaven for all who will dare to believe. The truth of this moment, if we let it sweep over us, is stunning. It means Jesus really is who he claimed to be, we are really as lost as he said we are, and he really is the only way for us to intimately and spiritually connect with God again." – Steven James
"There is nothing more universal than death, and nothing brighter with hope and faith than the assurance of immortality. The abject sorrow that comes with death, the bereavement that follows the passing of a loved one are mitigated only by the certainty of the Resurrection of the Son of God that first Easter morning." – Gordon B. Hinckley
"Central to God's eternal plan is the mission of His Son, Jesus Christ. He came to redeem God's children. Because of the Lord's Atonement, resurrection (or immortality) became a reality. Because of the Atonement, eternal life became a possibility for all who would qualify. For the Atonement of the Lord and His gift of resurrection—for this sublime message of Easter—thanks be to God!" – Russell M. Nelson
Funny Easter Quotes
Here you will not only find some silly Easter sayings, but also Easter jokes that kids will love!
"What do you call the Easter Bunny the Monday after Easter? Eggs-hausted." – Unknown
"Easter is the only time of year when it is safe to put all your eggs in one basket." – Unknown
"Why did the Easter egg hide? Because he was a little chicken." – Unknown
"Egg hunts are proof that your children can find things when they really want." – Unknown
"If you see a rabbit laying little brown eggs, don't eat them. It's not chocolate!" – Unknown
"The Easter bunny ate all of the carrots we left for him. What a pig." – Steve Carell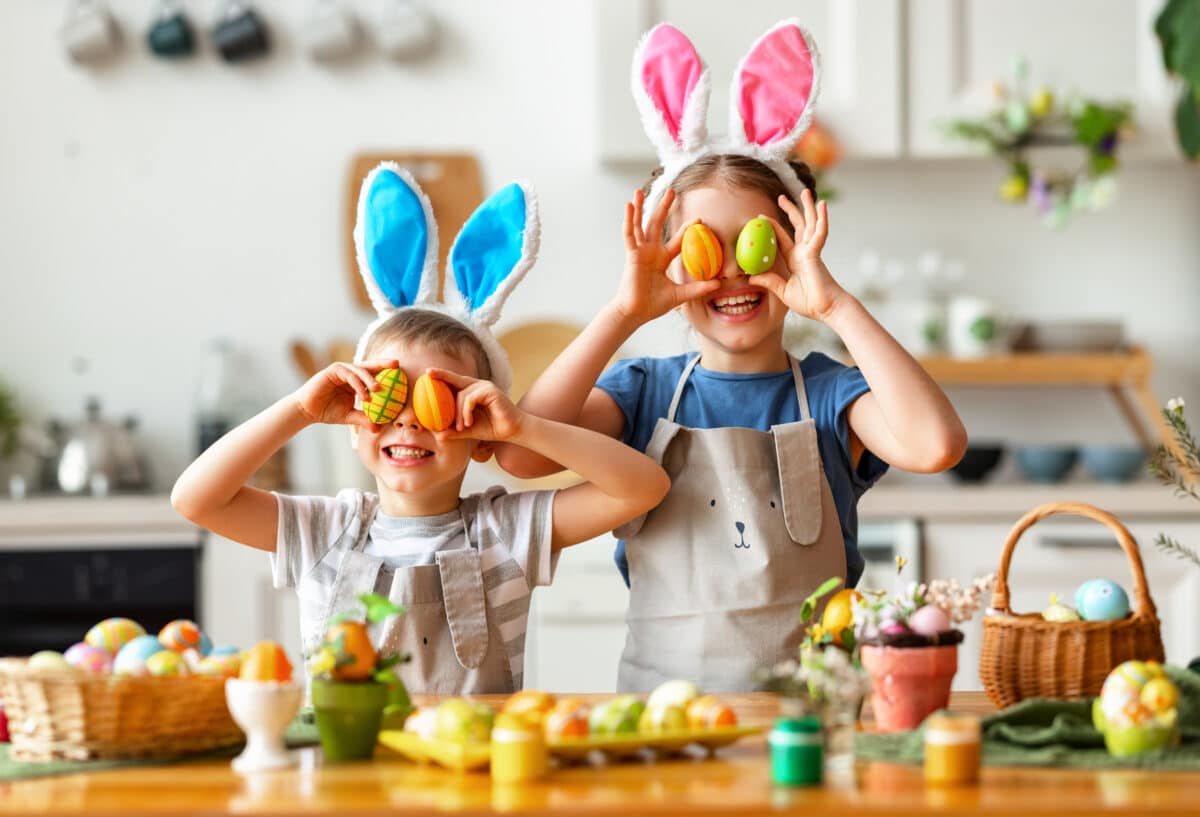 "Why shouldn't you tell an Easter egg a joke? It might crack up!" – Unknown
"I still believe in Santa, the Easter Bunny, the Tooth Fairy and true love. Don't even try to tell me different." – Dolly Parton
"2,000 years ago Jesus is crucified, three days later he walks out of a cave and they celebrate with chocolate bunnies and marshmallow Peeps and beautifully decorated eggs. I guess these were things Jesus loved as a child." – Billy Crystal
"364 days of the year: Do NOT eat anything you find on the ground. Easter: Go and search in the dirt for candy a strange giant bunny left for you, kids!" – Unknown
Marcie: What do we do with the Easter eggs now that we have them, sir? Peppermint Patty: We eat them. We put a little salt on them, and we eat them. Marcie: (eating her egg with the shell still on) Tastes terrible, sir! – It's the Easter Beagle, Charlie Brown!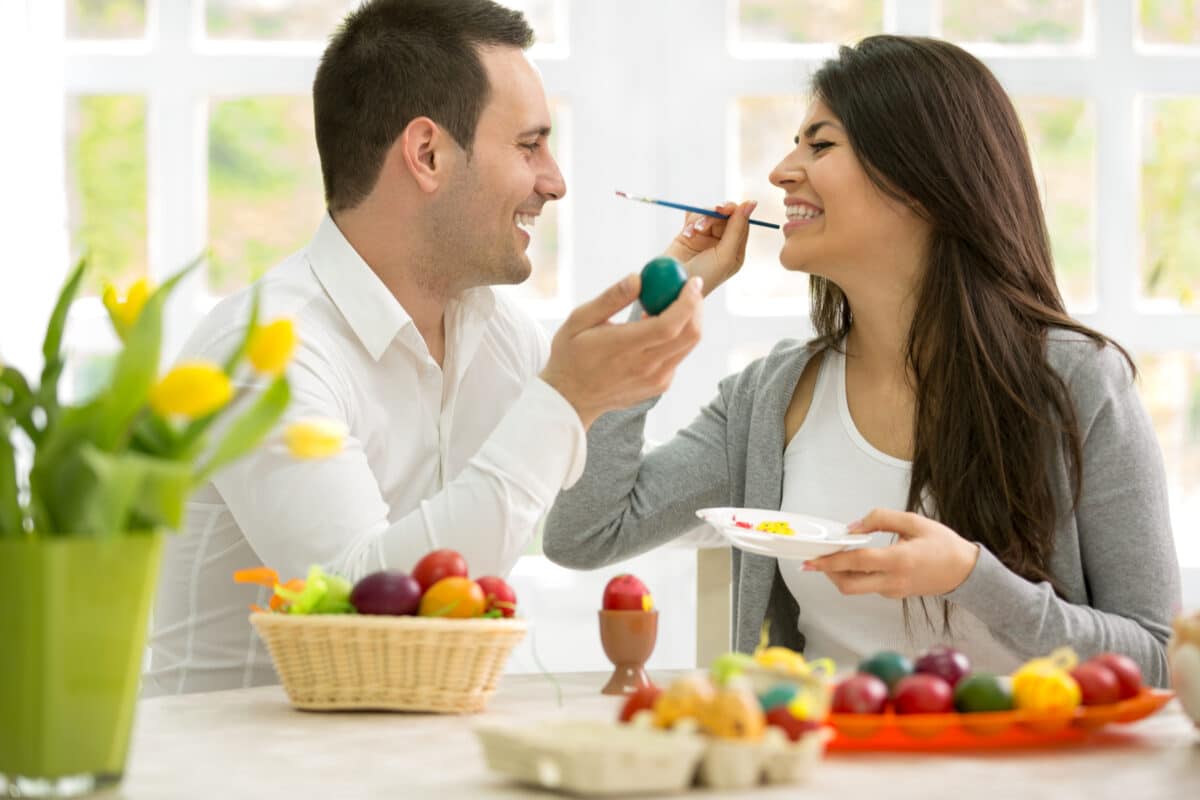 There you have it, the best Easter quotes all in one place! When you want to get in the true spirit of the holiday, or simply need a happy boost of the Easter spirit, come back to this page. These "Happy Easter" quotes, bible Easter quotes, religious Easter quotes, and even funny Easter quotes are sure to bring you joy and inspiration this Easter! Hoppy Easter!
If you're looking for more religious Easter ideas, don't forget to check out our Christ-Centered Easter Ideas list. And don't forget to get all the inspiration you can think of from these adorable and unique Easter basket ideas!