gift card ideas everyone will love
Who wouldn't love to receive a gift card to their favorite coffee shop, restaurant, or online retailer?! Hmm pretty sure that nobody would say no to that!
But what about HOW the gift card is given. Are there any gift card ideas out there for delivering such a welcomed gift?
Uh, yes there is! Insert: the Gift Card Accordion Book, an accordion-style paper book that holds a whole bunch of gift cards! Easily the coolest thing to ever happen to gift card gift-giving and your next DIY project!
Keep scrolling for all the deets and the FREE printables!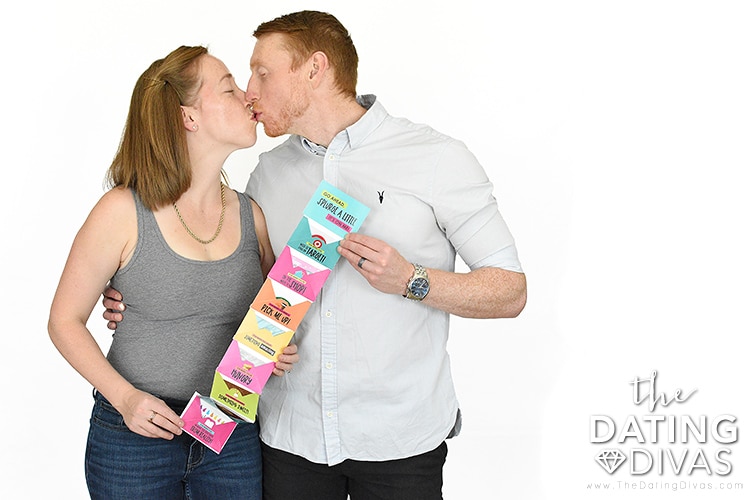 What's included in this gift card Accordion book
To help you pull off these super cool gift card ideas, we have created everything you need to assemble the ultimate gift card holder!
Envelopes
Cover Page
Back Cover
All you have to do is print your FREE gift card template printables below, and then cut, prep, assemble, and you'll be ready to show off your amazing gift!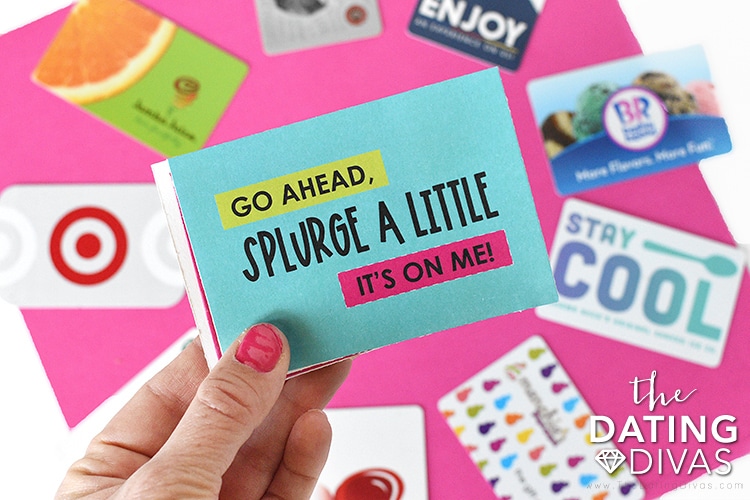 printable gift card Accordion book
Whether you are planning on gifting this gift card book for a birthday, graduation, anniversary, or any other special occasion, you really can't go wrong here! Not to mention, this idea would work for your sweetheart, a friend, teacher, teenager, co-worker, neighbor…basically anyone!
We have created 8 different envelopes for you to stuff your gift cards into. All of the envelopes are themed to a specific type of gift card, and they should be assembled and folded to serve as the "meat" of the gift card accordion book. You can decide to use all of them, or just pick and choose a couple of your favorites!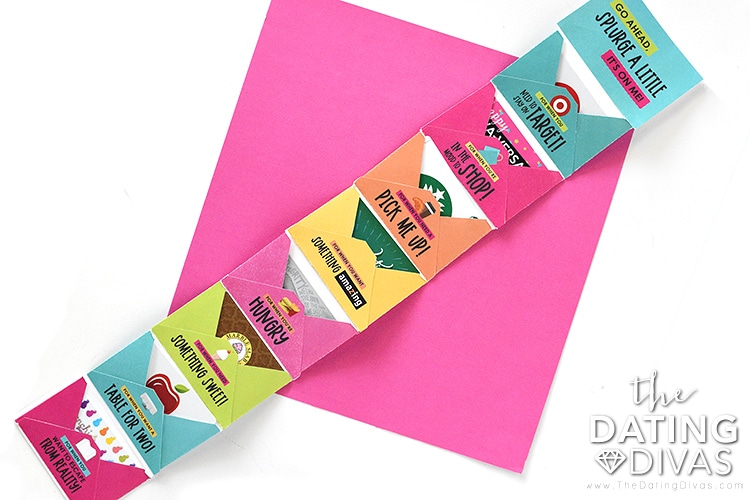 Gift Card Suggestions
For when you're hungry: Fast food
For when you're in the mood to shop: Favorite store
For when you need a pick me up: Coffee shop or bakery
For when you want something amazing: Amazon
For when you need something sweet: Ice cream or sweet treats
For when you need to stay on target: Target
For when you want a table for two: Restaurant
For when you want to escape from reality: Bookstore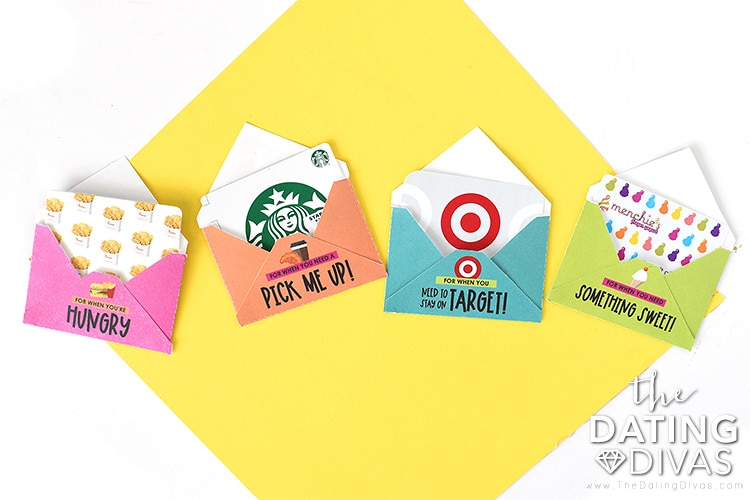 assembling the gift card book
Alright, the moment all of you DIY-lovers have been waiting for! (And probably the moment you non-crafty folk have been dreading!) It's time to assemble your gift card holder!
Step 1: Print out your gift card book printables and cut them out.
Step 2: Assemble each envelope by folding in the sides on the dotted lines, as well as folding up the bottom. You can use tape or glue to secure the pieces together.
Step 3: Leaving the top flap of the envelope open, glue the bottom of one envelope on top of the opening flap of another. Repeat for all envelopes.
Step 4: Fold the book accordion-style.
Step 5: Glue the cover and back page on.
Step 6: Stuff the envelopes with the gift cards.
Step 7: Tie it all together with a ribbon.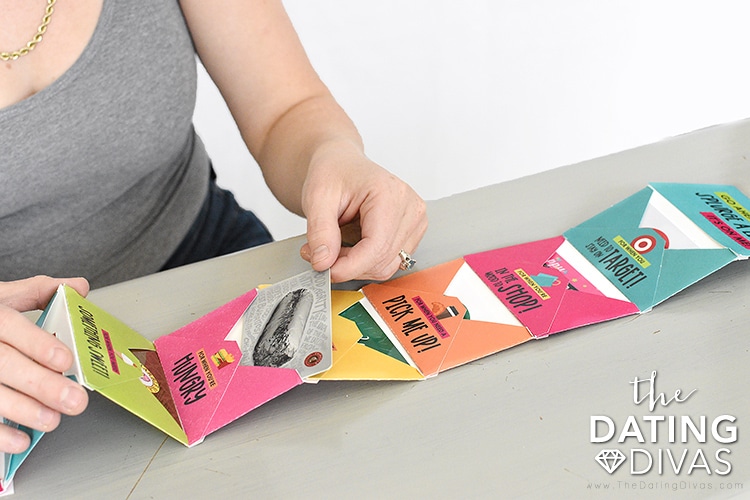 We know, we know…the assembly process may seem a tad complicated. But don't worry, we're here to help! For detailed assembly instructions on our books gift card, check out the tutorial video below! We are confident that you will be a professional accordion book-maker in no time!
Whether you have procrastinated on a holiday gift, forgotten to grab a birthday present, or were invited to a last-minute graduation party, this gift card accordion book will be perfect for you to pull together!
And, if you're looking for even more gift card ideas, check out our printable sleeves! These gift card template sleeves are easy-peasy to assemble and are guaranteed to be a hit!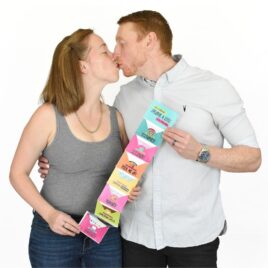 Gift Card Accordion Book
Printables Designed by Courtney @ Paperelli Exclusively for The Dating Divas