Picnic Ideas for Couple Picnic Dates
I don't know about you but I have a Pinterest board full of picnic ideas because it's always the perfect time for a picnic date!!! It could be cold, midnight, or raining and it would still be the perfect picnic setting! For those of you who don't believe me, stick around and I'll prove to you that a picnic date is perfect any time of the year! Here at The Dating Divas, we've collected EVERYTHING you could possibly think of to create 100 of the best picnic date ideas from picnicware to outfits to the perfect romantic picnic ideas and picnic spots! Seriously, these picnic ideas are the best of the best. Let's take a look!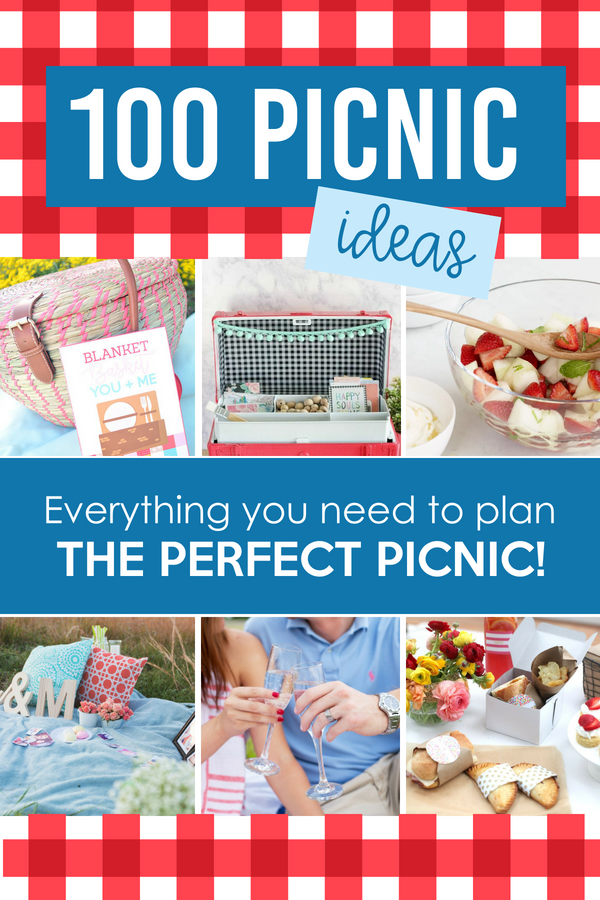 Disclaimer: This post contains affiliate links. To learn more about 'em, click here.
 In this round-up we've collected the TOP 7 categories of picnic ideas:
We seriously thought of everything needed for all of your future picnic ideas!
5 At-Home Picnic Ideas
Don't want to leave the couch, no problem, we've still got plenty of indoor picnic ideas for you!!!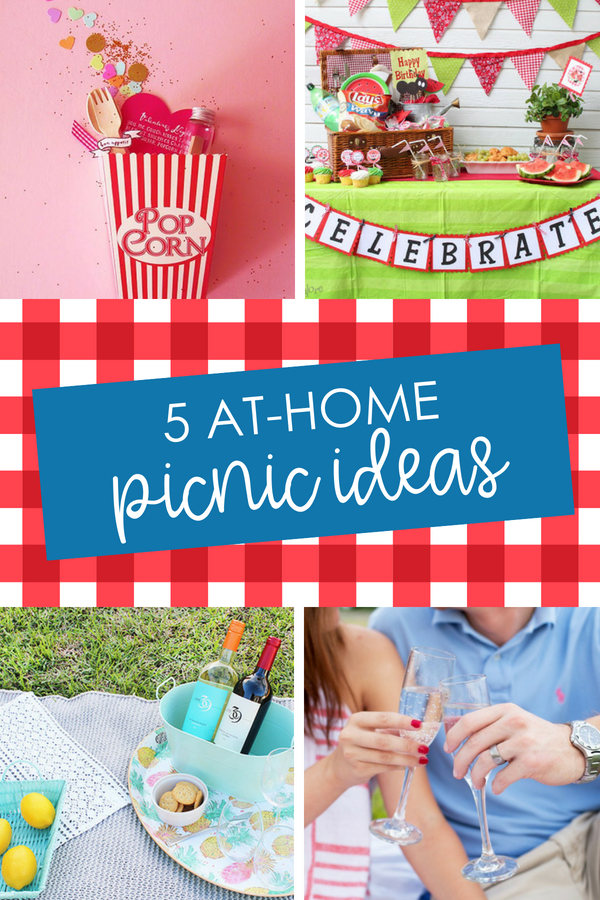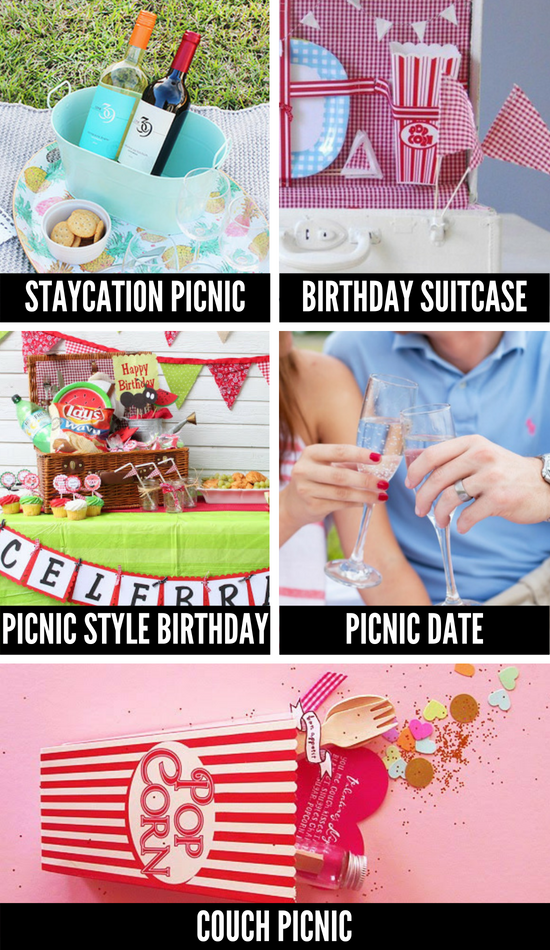 Staycation Picnic– Vacation at home and make meals fun by adding in a picnic or two.

The Birthday Suitcase

– 

Turn a suitcase into the perfect picnic surprise. Great for any special occasion and pack it full of picnic lunch ideas! 

Picnic Style Birthday Party – 

Have a one of a kind birthday with a picnic party!

The Picnic Date – 

Be a kid again and enjoy a few picnic date ideas that would appeal to both of you! 

Couch Picnic – 

So you don't want to leave the couch, you don't want to put in too much work, and you're not sure if you can pull off a picnic! This lovely picnic idea is for you! You don't even have to leave the couch to pull it off! 
27 Outdoor Picnic Ideas
Staying inside can be a little stuffy, so let's take your picnic date ideas outside for the perfect picnic for two!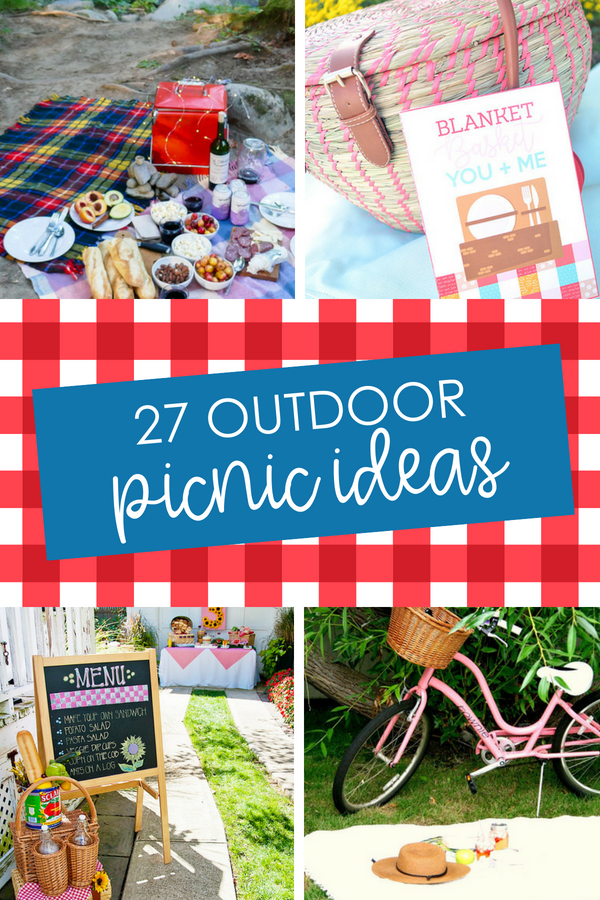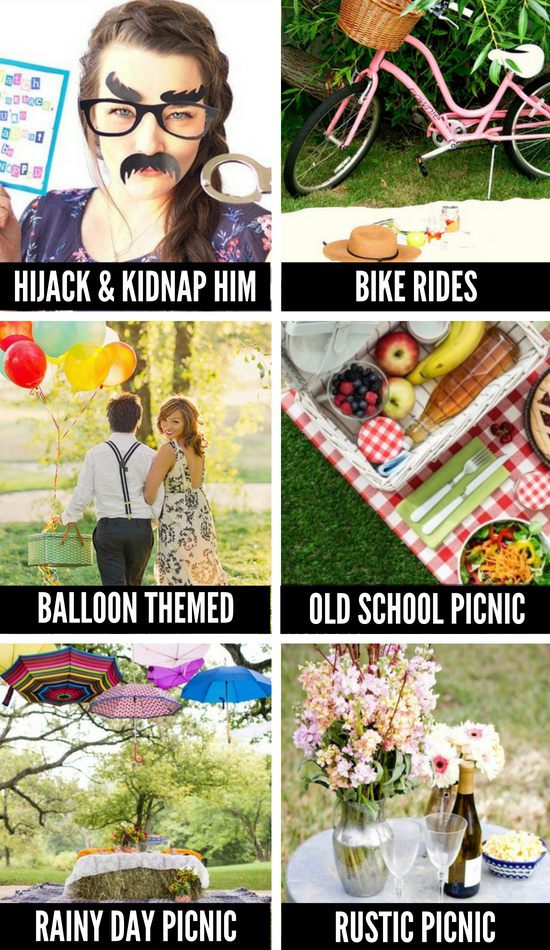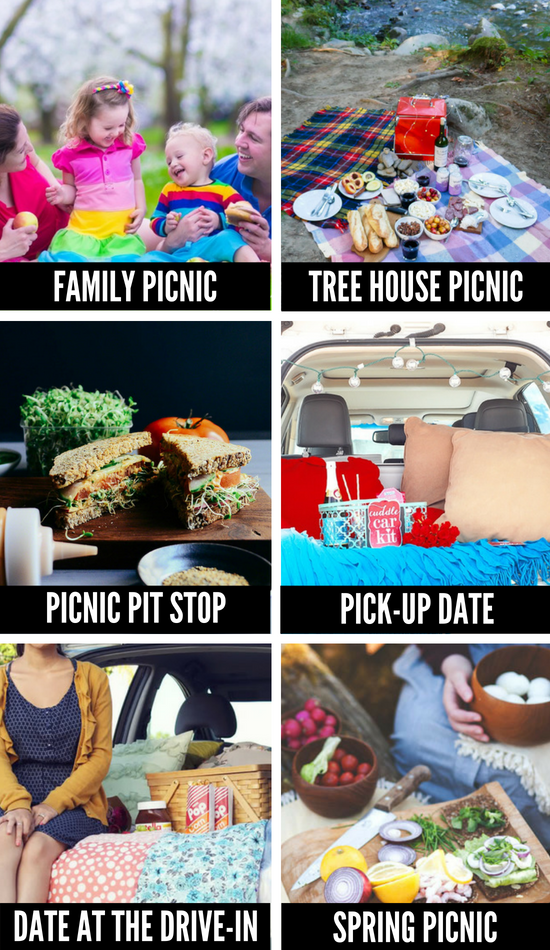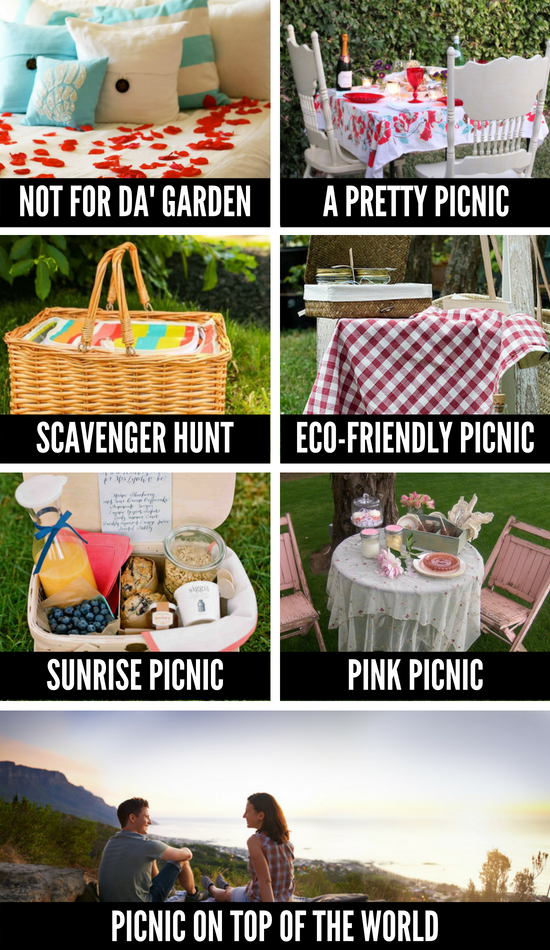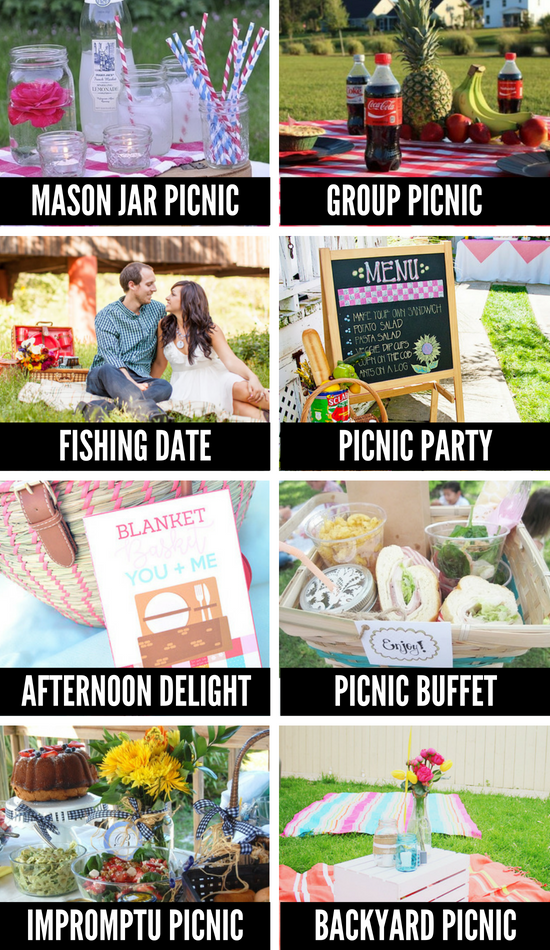 20 Seasonal Picnic Ideas
Picnics are perfect during the spring, summer, fall, or winter. The beauty of the seasons is that they are the best backdrop for your picnic date!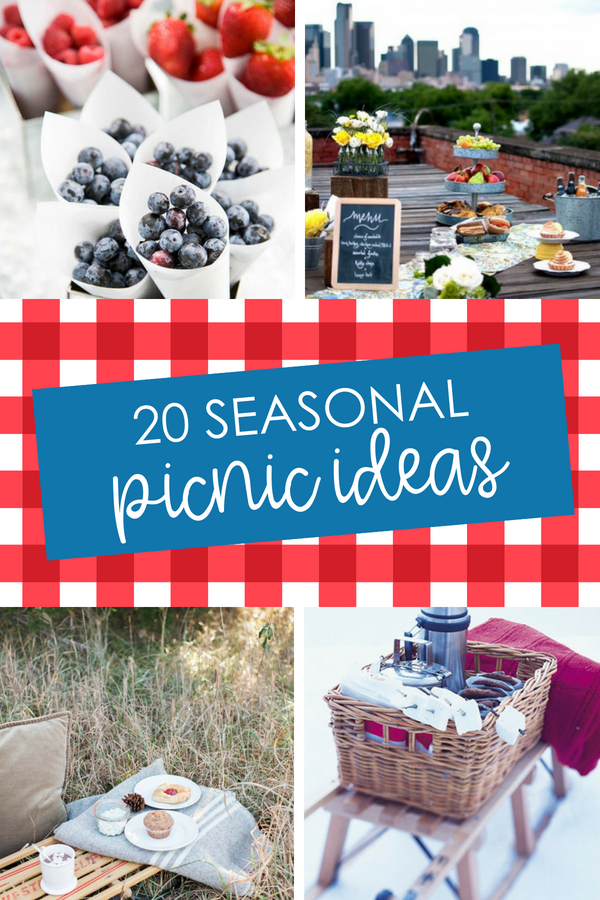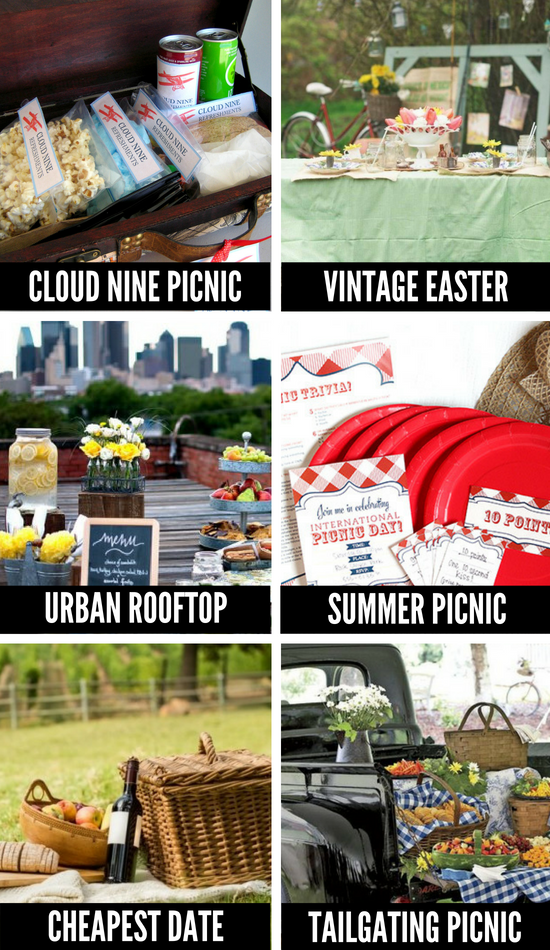 Spring
Cloud Nine Picnic

– 

This plane crazy for you date night will have you two flying planes, enjoying a picnic, joining the mile high club, and grabbing baggage claim. *Free printables*
Vintage Easter Family Picnic – 

Hold an Easter picnic that the whole family will love. Seriously, we're OBSESSED with these darling picnic ideas and you will be too!

Urban Rooftop Picnic – 

Spring is the perfect time for a rooftop picnic with tons of flowers and a light meal. 
Summer
Summer Picnic and Party Games – Celebrate summer with an easy potluck picnic and fun party games that EVERYONE will enjoy!
Cheapest Date Challenge – 

Having friends help lay out a picnic at the top of a mountain, allowing you to surprise your hubby after a hike with lunch while overlooking the city or valley is priceless

Tailgating Picnic – 

This would be the best fourth of July idea ever! Let the tailgate down, put out the blankets, set out the food, and enjoy making and watching fireworks!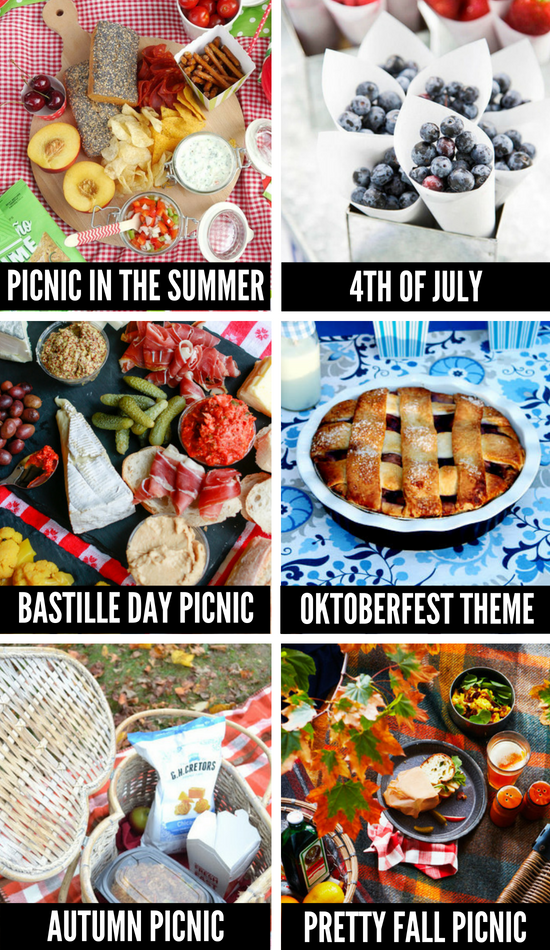 Picnic in the Summer

– Warm weather is coming and these summer-friendly picnic ideas will help you make the most of the season.
4th of July – 

Get into the fourth of July spirit, invite your best friends over, and enjoy a patriotic picnic.  

Bastille Day Picnic – 

Celebrate a holiday, any holiday, in picnic style. Head on over to this site to check out all of these darling ideas to help you celebrate Bastille day that will make you think you're celebrating in France! 
Fall & Winter
Oktoberfest Theme Picnic – 

A fabulous Oktoberfest picnic awaits! Spice up a normal picnic with these creative picnic ideas!

Autumn Picnic – 

Have a cheese tasting picnic amid the fall leaves! 

Pretty Fall Picnic – 

Create the best fall picnic with your favorite fall foods. Have a little fun eating and playing in the fall leaves!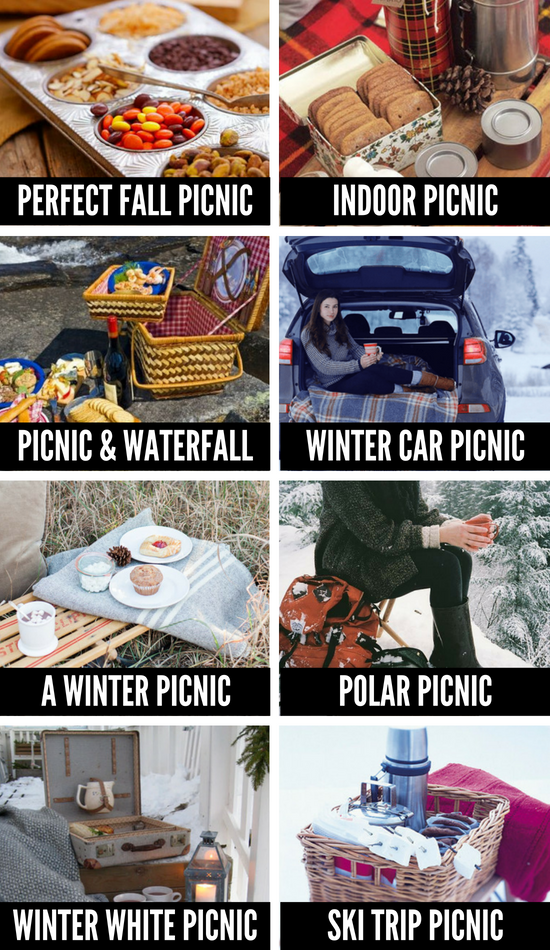 14 Romantic Picnic Ideas
Romance is in the air, so spice it up any picnic with a romantic spin! These romantic picnic date ideas are sure to bring a little sizzle to your romantic picnic date!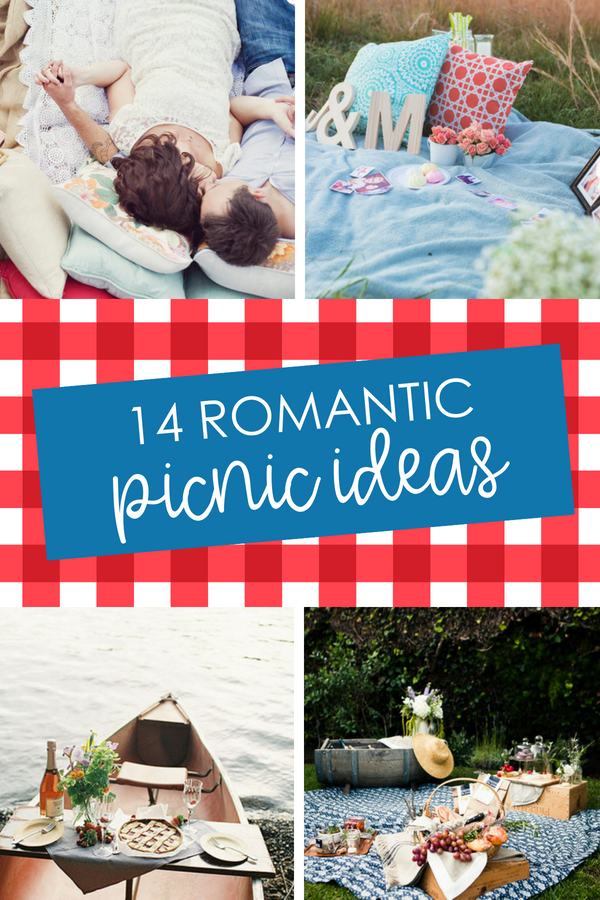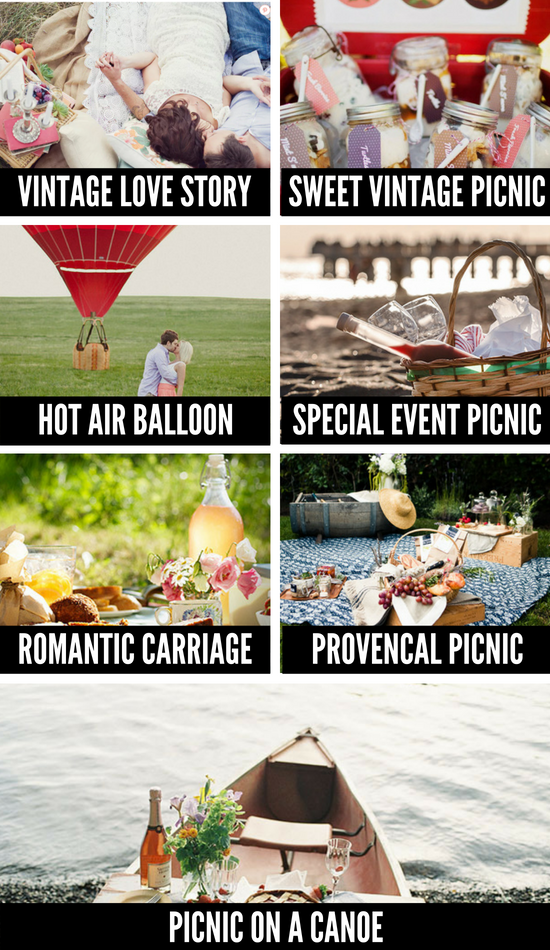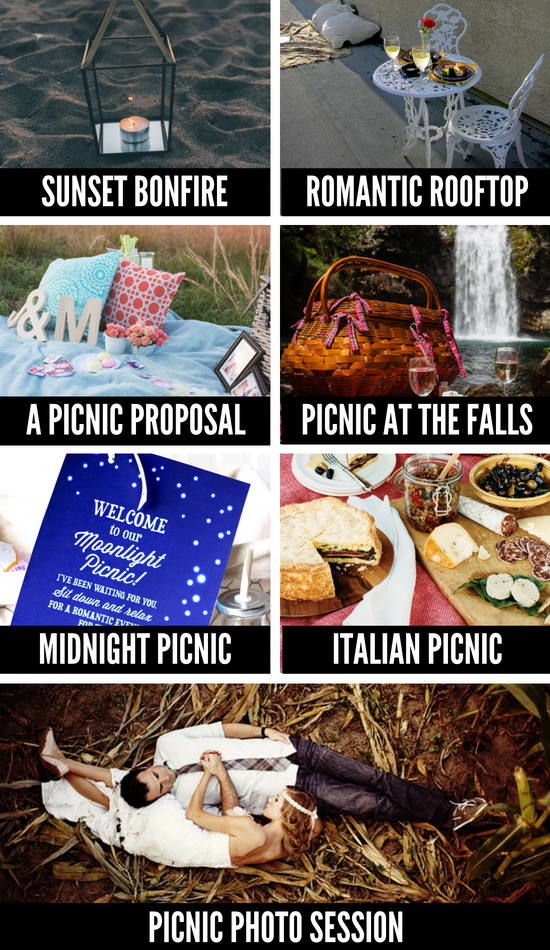 14 Picnic Lunch Ideas & Menus
One important picnic menu criteria is that it is travel-friendly. These picnic menus and picnic lunch ideas are perfect for on the go, easy as pie to put together, and sure to impress your picnic date!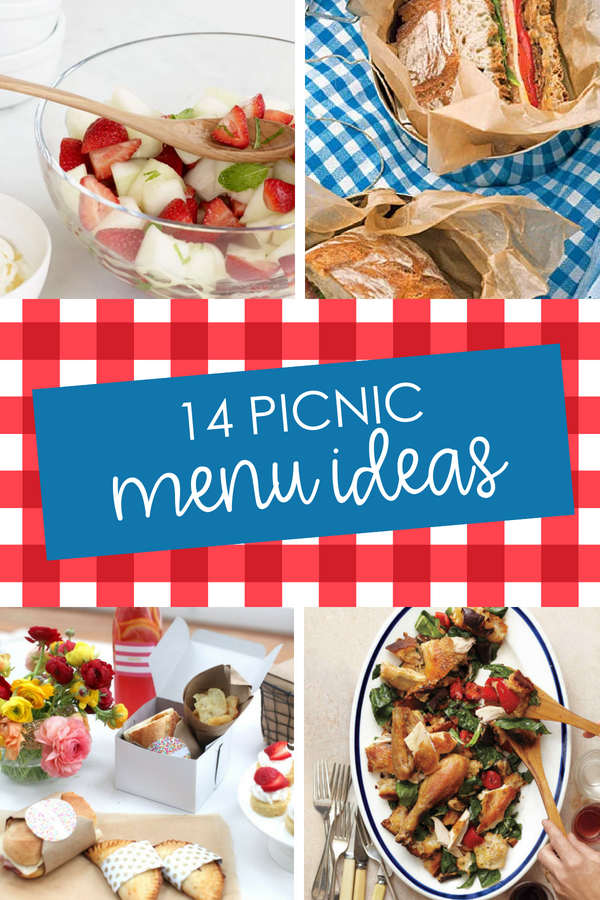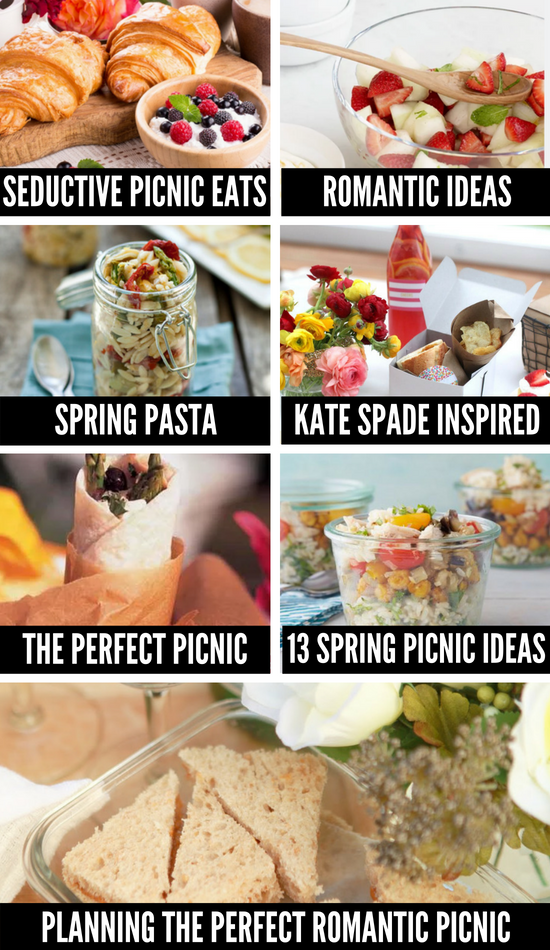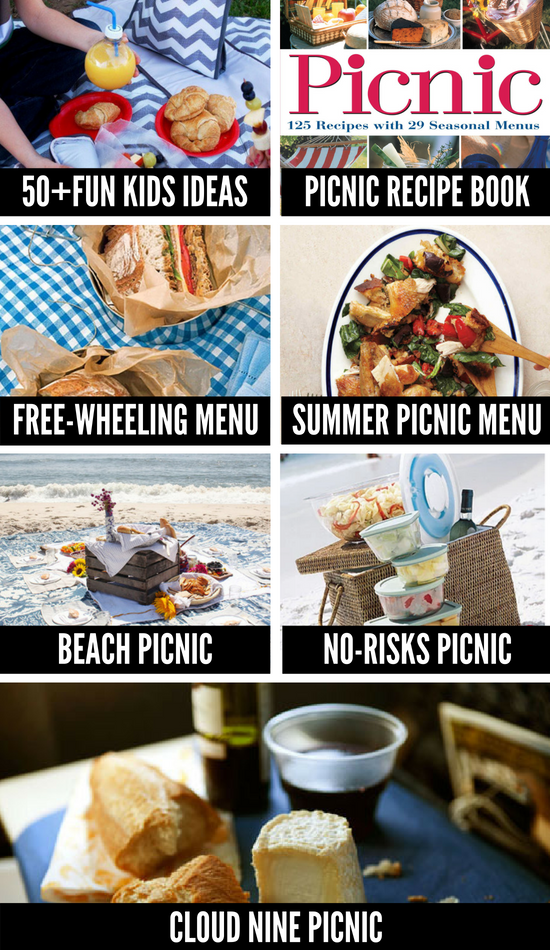 9 Picnicware Ideas
A few huge necessities of every picnic are invites, blankets, plates, and baskets. Grab a few of these needed picnic items and you'll be picnic-ready on date night!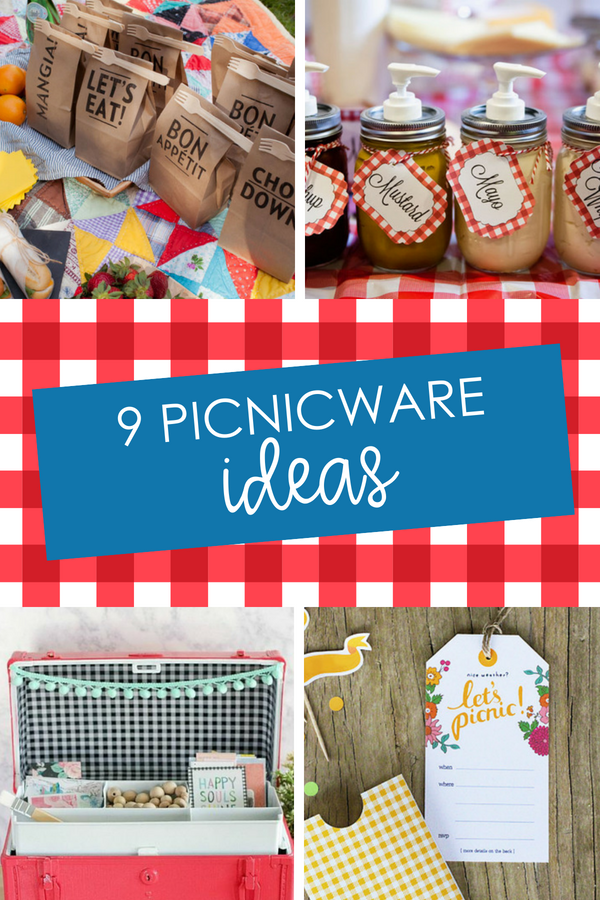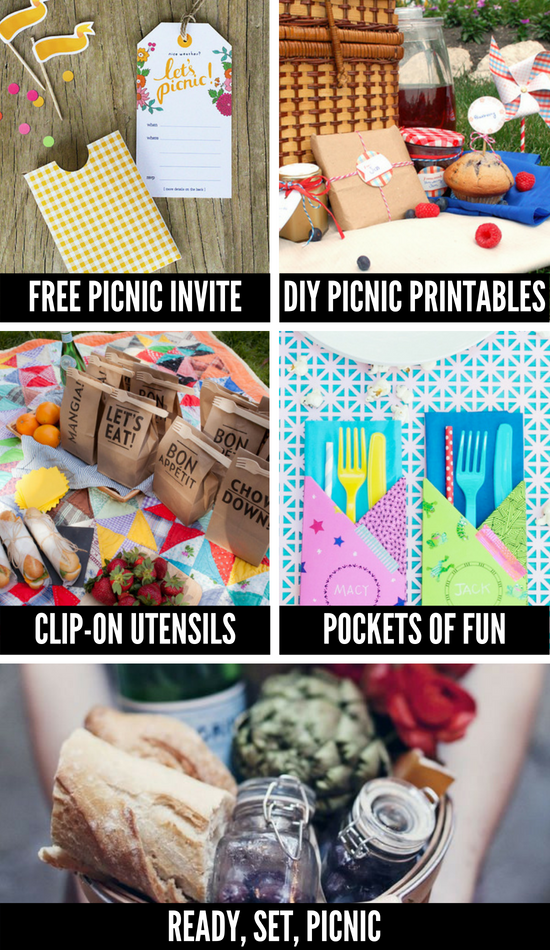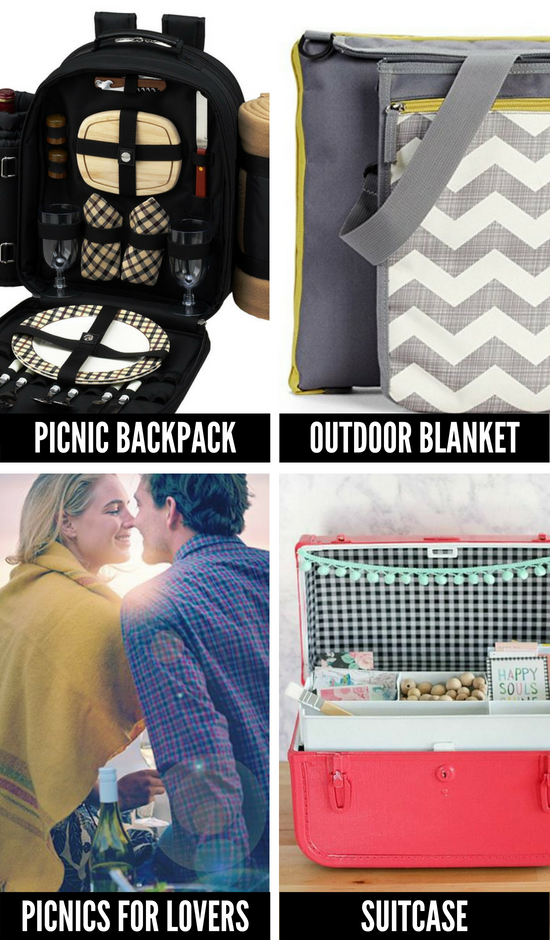 11 Picnic Outfit Ideas
You've picked the perfect picnic location, time, and menu. Now it's time to pick the perfect picnic outfit that will make you the star of your picnic date!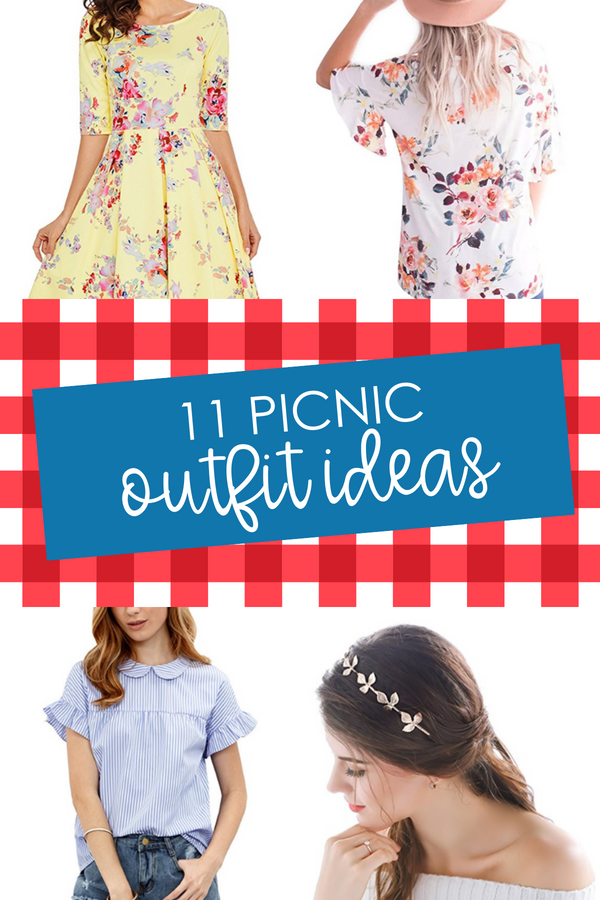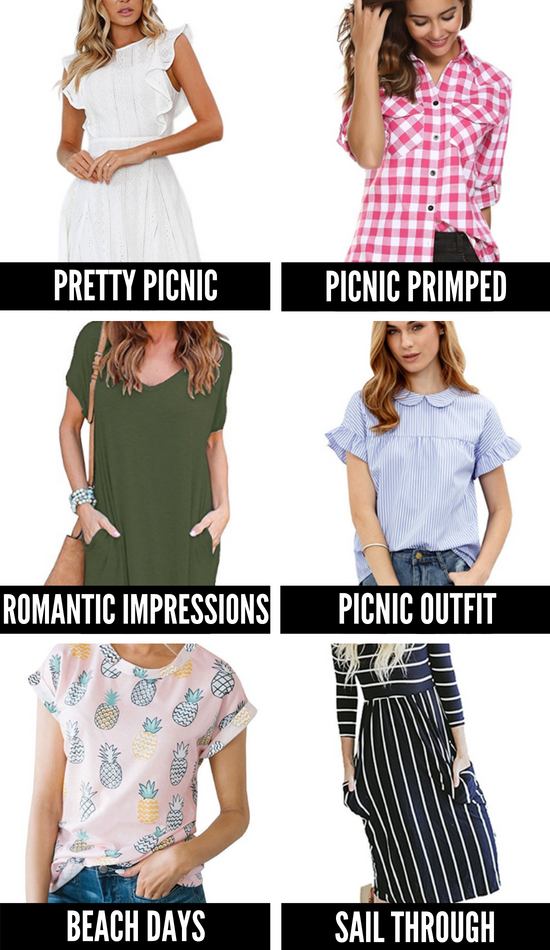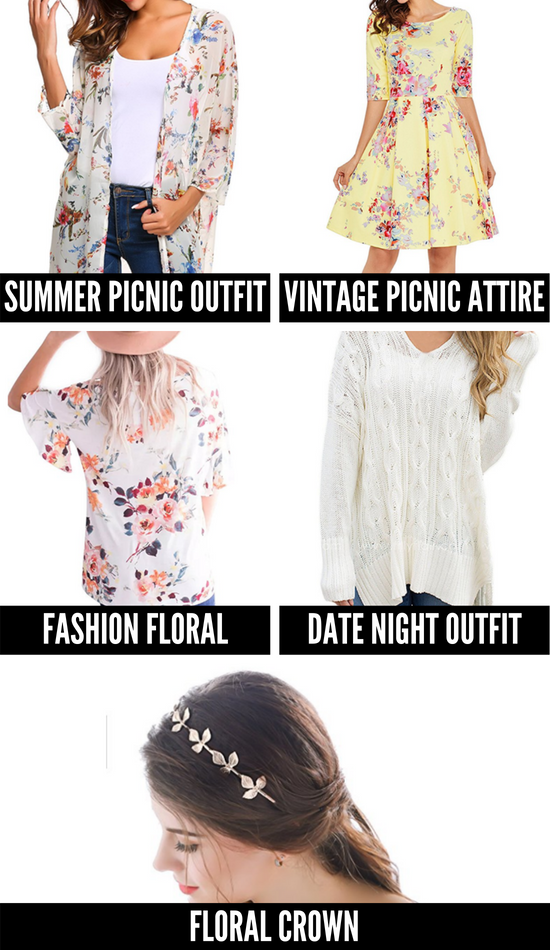 Bonus Sneak Peaks
We have two posts airing soon with picnic date themes! Aren't you glad you stuck around?! Not only are we sharing awesome picnic date ideas but we are throwing in free printable bundles for each date idea! You're welcome!!!
A Watermelon Themed Picnic and Sweet Date –  This watermelon themed date is a full day of fun with your man. There are four parts to this date, a country-themed picnic, an eating contest, a rodeo, and ends with a sweet nightcap. Your man is sure to love this date and the picnic ideas that come with it! Save the date for this post airing on the 28th, you don't want to miss it!!!

Back To School Party For Parents Only

– Celebrate parents independence day with a party for adults only! Start the party with a lunch sack picnic, decadent bubbly drink, and a scrumptious dessert. Get to know each other better with a pop quiz all about your school days. Send everyone home with a school pass coupon book that will get parents through the hectic school year with a free pass to skip parent duties! Keep your eyes peeled for this post airing in Aug, your friends will be excited to join you in this picnic date party!
I am so excited to go on my next picnic date, aren't you? I'm in love with so many of these picnic ideas!!! My dilemma is picking out what I'm going to do first. Help me out! What picnic date ideas are you stealing for your next picnic date???
Enjoy many and many picnic dates to come!!!